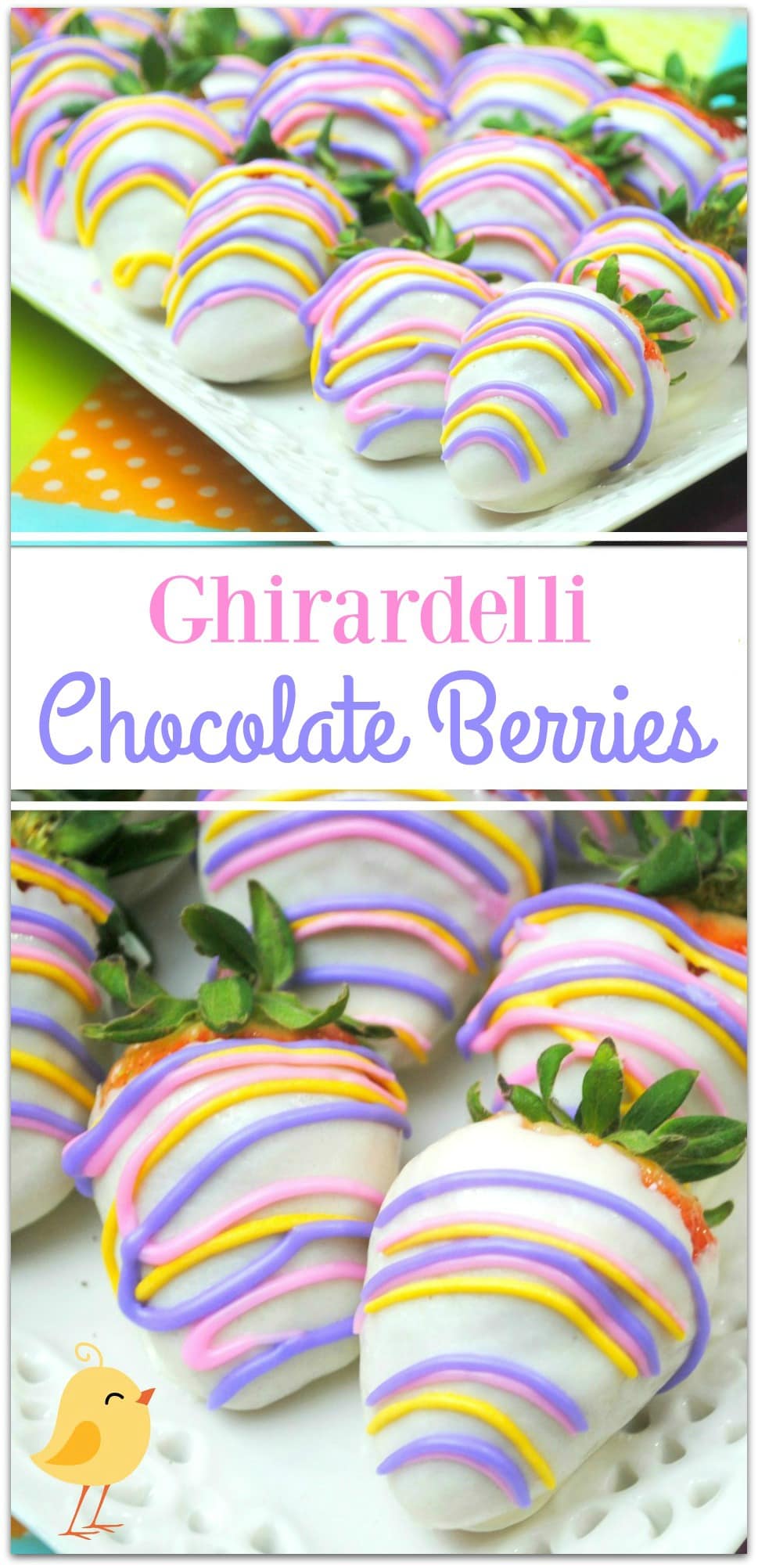 These Ghirardelli Chocolate Berries are so delicious, I could eat every last one all by myself! So pretty, dipped in Ghirardelli white chocolate and decorated with a drizzle of royal icing, this is such an easy recipe! These would be a special treat for so many occasions; Easter, a baby shower, or any party where you want to bring a festive but easy dessert that won't keep you in the kitchen all day! Enjoy!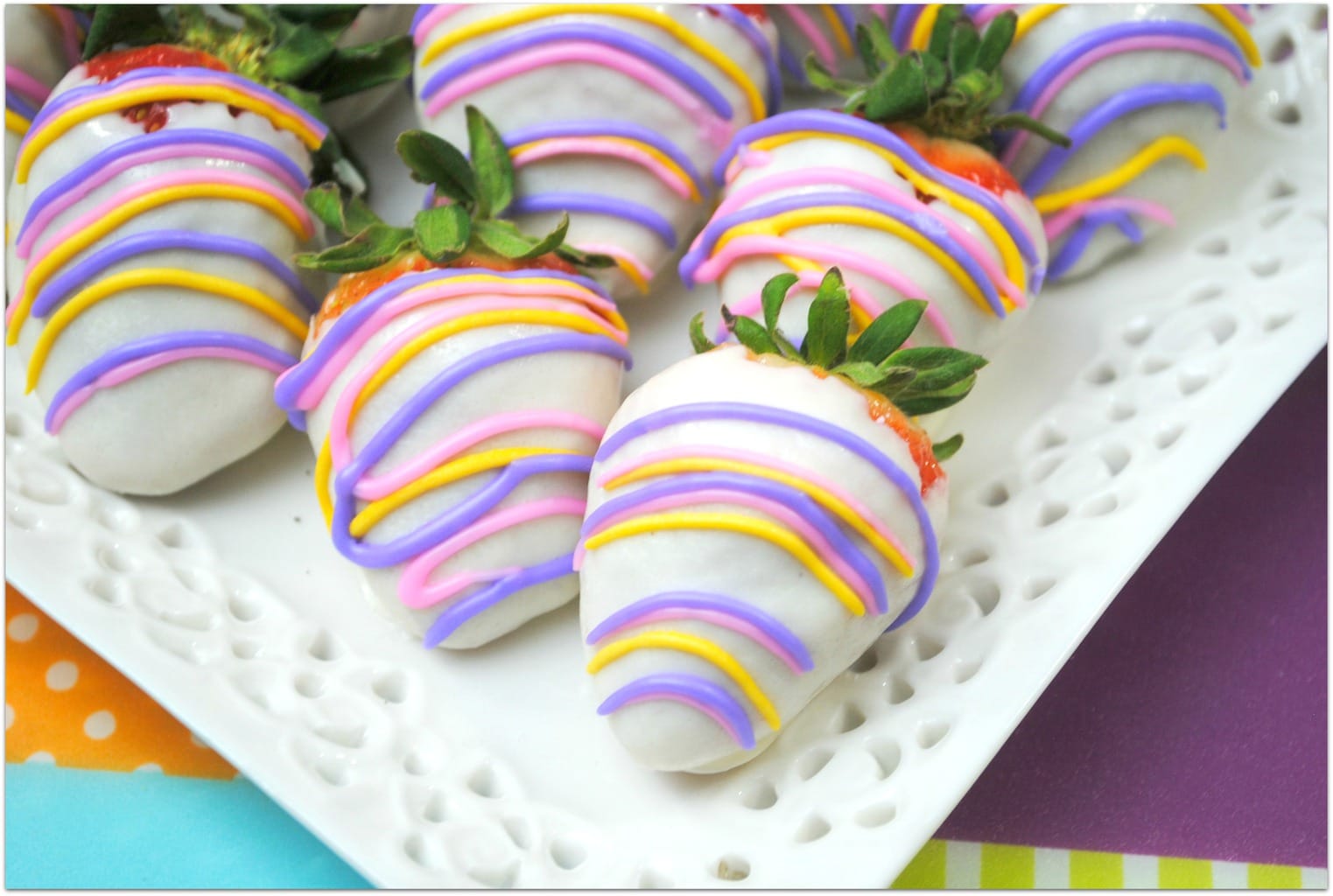 Ghirardelli White Chocolate Berries
Ingredients:
2 C Ghirardelli White chocolate
1 carton of strawberries, washed and dried
Royal icing (see below)
Directions for strawberries:
Melt chocolate in a double boiler.
After you wash and rinse strawberries, dip into chocolate and place on a wax paper-lined baking sheet.
Set aside to dry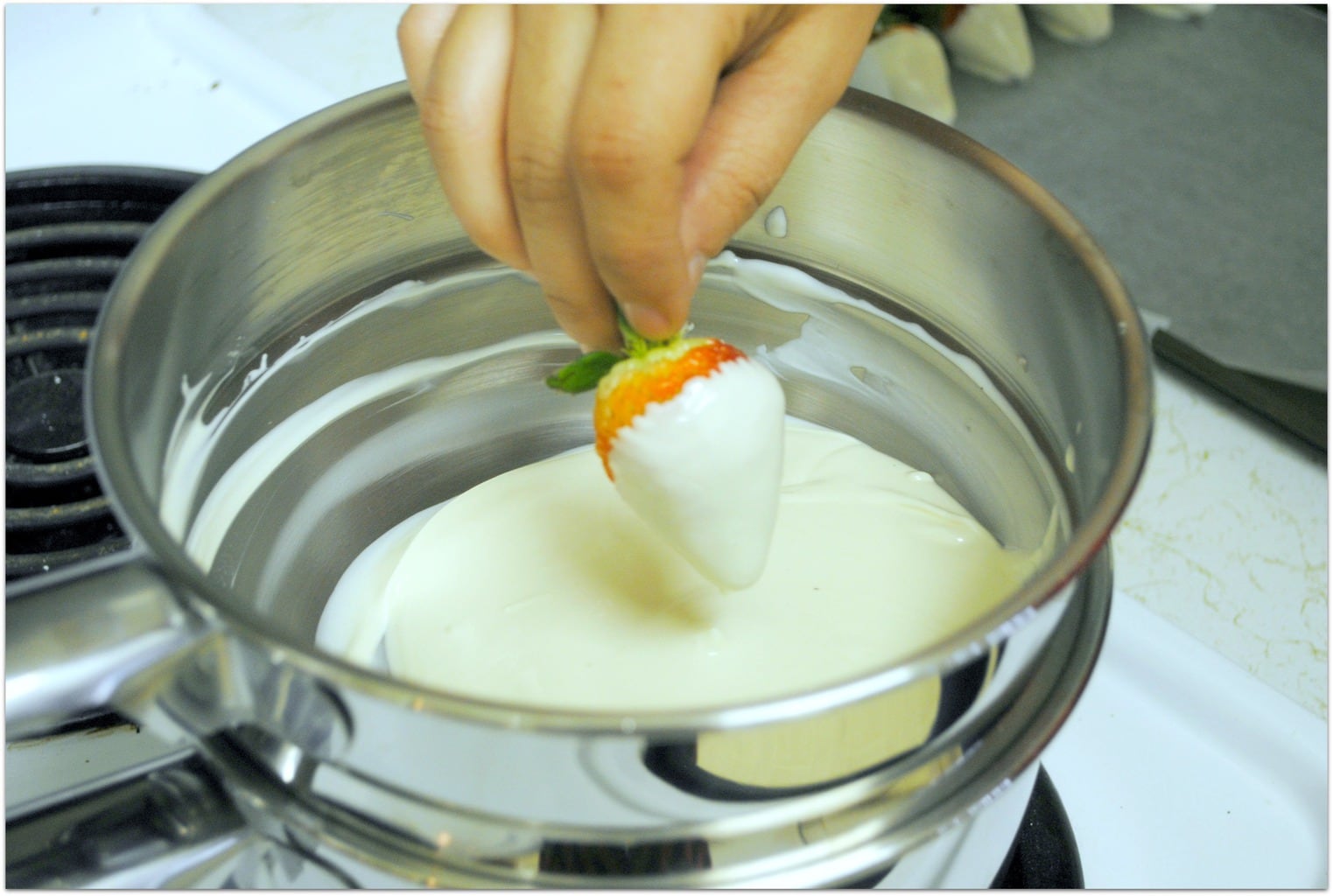 Royal Icing:
2 egg whites
½ tsp cream of tarter
1 tsp vanilla extract
2 - 3 C powdered sugar
pink, purple and yellow gel colors
Directions for royal icing:
Combine all ingredients in a stand up mixer.
If icing is too thin, add in more powdered sugar and beat until stiff white peaks form.
Separate into 3 bowls and add in your colors.
Scoop colors into 3 piping bags with #2 tips.
Directions for decorating:
Once chocolate coated strawberries are dry, take a color of your first choosing and drizzle over the strawberries.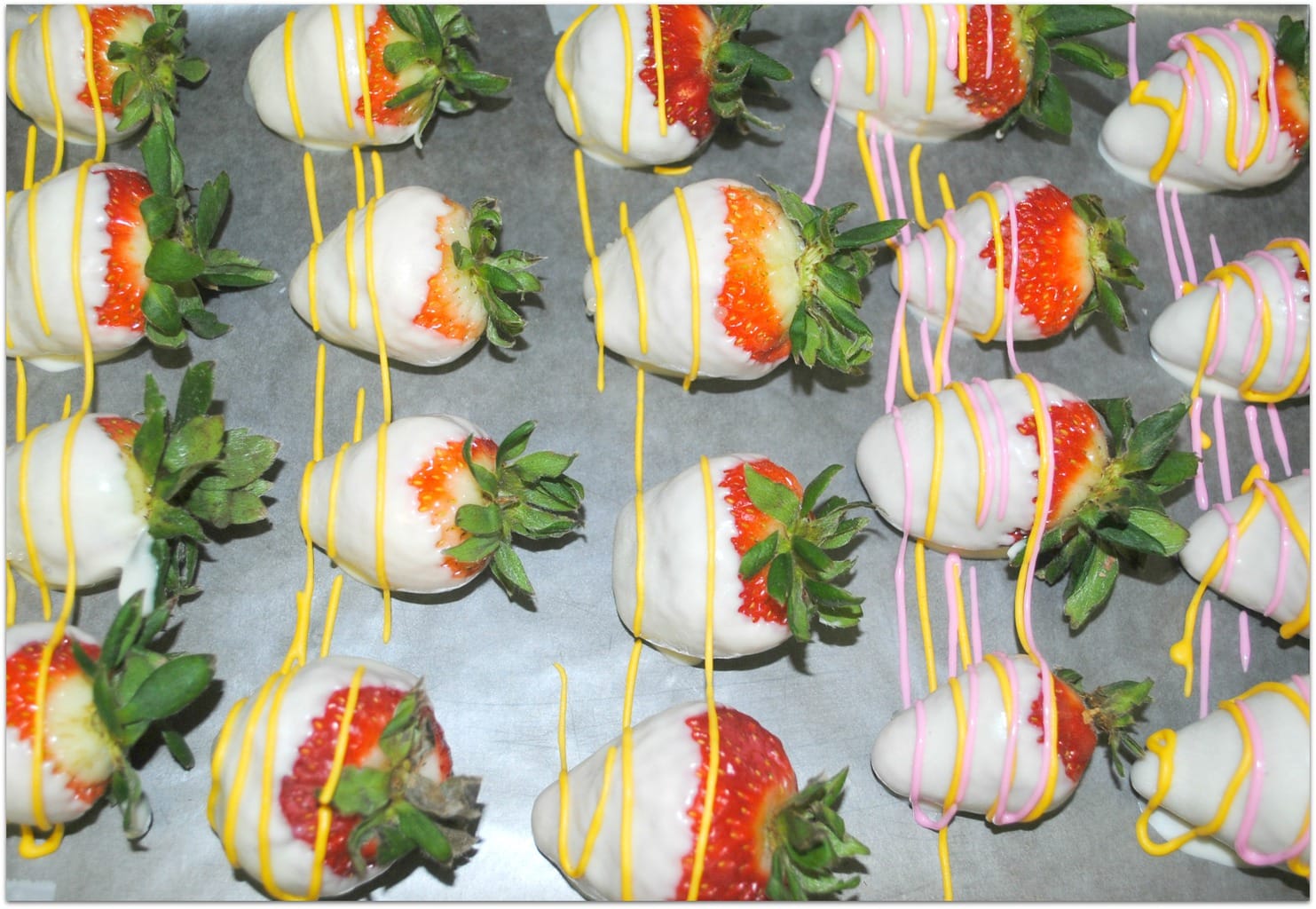 Repeat with other colors
Let dry for 30 minutes before eating.
Aren't they gorgeous?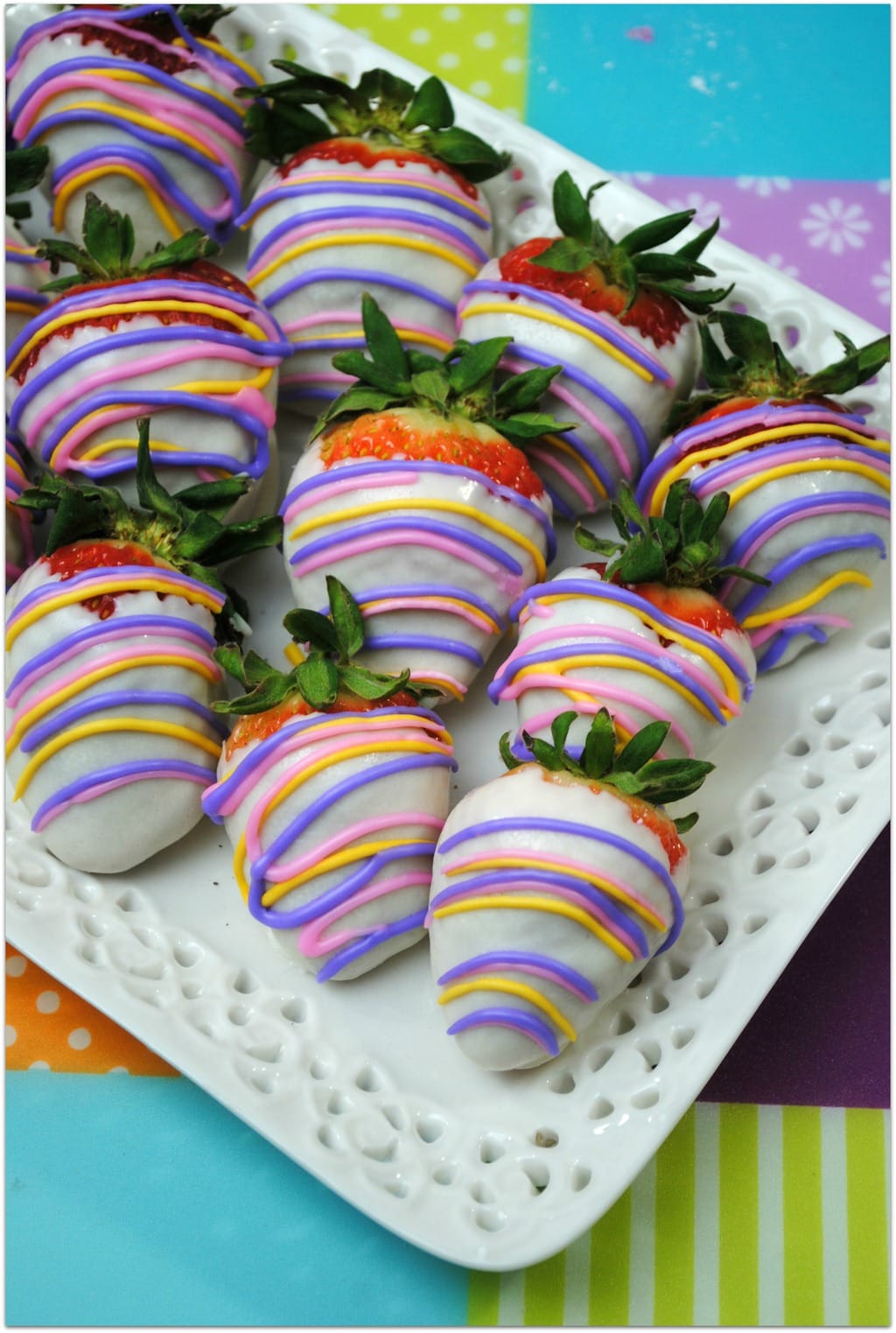 Looking for more delicious desserts? Try these Mousse-filled Chocolate Cookie Cups or the number one dessert on this site right now, Peanut Butter Chocolate Ooey Gooey Bars!