I don't know why I forget about cream of chicken recipes because they are always so good.
As you know, I travel a lot. When I get home after being away, I want comfort food, and I don't want to have to work too hard to get it!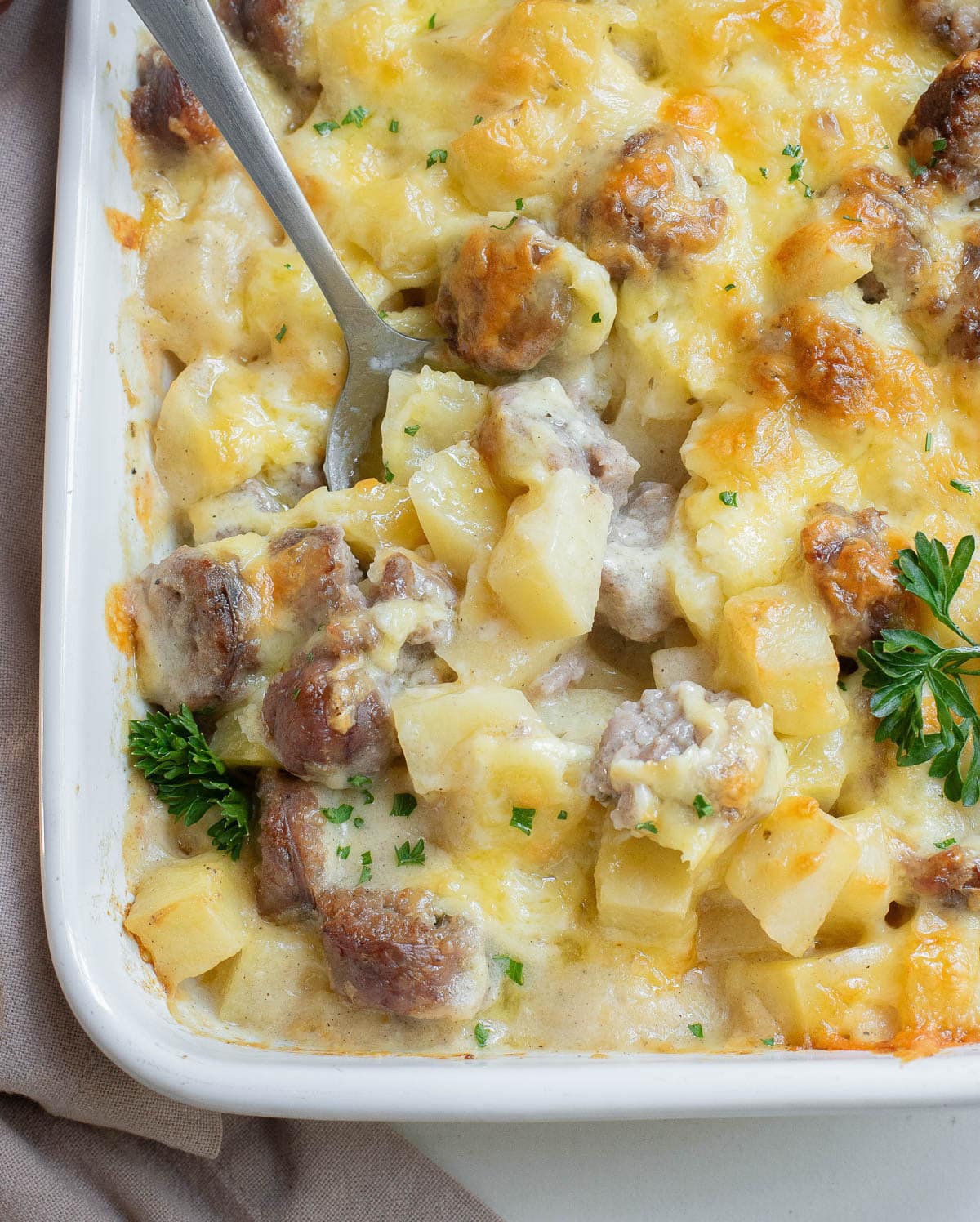 I like to come home to meals like these oven baked Greek chicken thighs or these skillet chicken thighs with pan sauce, but for the easiest meals, something on this list works perfectly.
A bonus is that I can make these ahead of time and pull them out of the freezer to bake while I'm unpacking and throwing my clothes in the washer!
We recently made the first recipe below, Cheesy Sausage and Potatoes, and it was so flavorful and such an easy recipe.
I'm betting this will be one of your new favorite recipes the whole family will love.
Jump to:
Why We Love These Easy Recipes
I do love to cook, but I often take on more than I should, like when I'm balancing 5 other things and try to make something with 15 ingredients.
This is why cream of chicken soup should be a pantry staple in your house to make a delicious chicken dinner on busy weeknights!
What is Cream of Chicken Soup?
Cream of chicken soup is made with butter, flour, milk, chicken broth and/or bouillon, and spices.
For many of these recipes, a can of cream of chicken soup was used in order to make quick meals.
I add chicken broth or richer chicken stock to so many dishes, but cream of chicken soup adds flavor, texture, and creates a heartier dish without adding heavy cream and loads of calories.
And it couldn't be more simple to create that a creamy sauce by just adding a can of cream of chicken soup. That's a win all the way around!
Enjoy these delicious recipes and let me know which are your family favorite meals.
This cheesy dish is so good and super easy for a simple family meal.
You could even make this ahead of time and stick it the oven to reheat it once you're ready to get dinner going.
Add a green salad for extra nutrition.
This recipe uses chicken breasts for a healthier meal that is so delicious! This reheats well, too.
The spinach in this recipe adds a nutrition the kids won't notice, and the French fried onions on top take it to another level.
A cheesy, creamy dish of noodles, chicken, sauce, and bacon that is absolutely irresistable, you're going to want to make this one this week.
Everyone loves a creamy pasta dish, and this one is so good. That you can make it in one pot makes this one a keeper.
We love this recipe for smothered chicken and rice because it pretty much makes itself. This one also uses chicken breast for fewer calories.
This creamy soup made with condensed cream of chicken soup tastes like it's made from scratch. It's going to be your new go to for an easy meal.
A family favorite made with chicken and cream of chicken soup, this recipe adds broccoli for flavor and nutrition. Just wait until you taste that buttery Ritz cracker topping!
A simple meal of comfort food that is so easy to make, you'll want to add this Million Dollar Chicken Casserole to your regular rotation.
Cream of chicken soup may be the base for this stew, but this mouthwatering meal has incredible flavor.
The added potatoes and carrots reminds me of some of my favorite meals as a child.
This easy meal can be prepared in minutes and is so delicious. Serve with a loaf of crusty bread for dipping!
This yummy chicken pasta with orzo is another super easy meal. It's also elegant enough for company.
Who doesn't love pot pie? I grew up eating the variety that comes in a box, but thie homemade version is nothing like that! This delicious creamy version is tucked inside a flaky crust that's to die for!
This was one of my favorite meals growing up. My mom worked two jobs to take care of my brother and me after my parents divorced, so she knew how to make quick and easy meals we would all love.
A delicious and easy creamy Italian chicken that is perfect over rice, noodles, and even mashed potatoes!
A family favorite that is loaded with pasta, chicken sauce, peas, and cheese! Your family will ask for this one on the regular.
This meal is so good and kids really love it. A bonus is that this is perfect for a freezer meal to take to a new family or a friend who could use some help during a tough time.
These fluffy pastries are filled with chicken, veggies, and sauce, tucked inside Grands biscuits. So flavorful, easy to make, and kids really love this one, too.
A classic chicken casserole dish that everyone will love, this one also has that delicious Ritz cracker topping. So good!
This recipe is so simple, you can even make it on a busy weeknight. You can also easily reheat this dish for lunch the next day.
Variations and Substitutions
The best part about using a can of soup to add flavor and texture is that it's so easy to make any of these ultimate comfort food meals.
You can use any cream soup in most recipes, so you aren't limited to creamy chicken soup.
Cream of mushroom soup, cream of celery soup, cream of potato, and even cream of broccoli will work well in a creamy chicken bake or any similar cream based casserole recipes.
You can also use a homemade cream of chicken soup recipe or any of the other creamy soup varieties.
Adding cream cheese or sour cream to a dish is another way to get that creamy texture, but their flavors do come through and the dish will have more calories than with a simple can of soup.
Also consider adding simple ingredients like seasonings. If you're making a dish with Italian flair, add some dried Italian seasoning, garlic powder, onion powder, or parmesan cheese.
Dried or fresh parsley adds extra flavor, too. Fresh herbs are great for adding after the dish is cooked and just before serving.
Red pepper flakes add a little heat if you're looking to create a spicier dish.
If a dish has potatoes, they can be replaced with white rice, brown rice, barley, or your favorite grain.
Think about adding veggies, too, but consider how they will cook in the dish. Zucchini might become overcooked and mushy.
Fresh broccoli or green beans be would probably work well as would sun-dried tomatoes.
How to Store Leftovers
Simply store any leftovers in an airtight container in the fridge for about three days.
Most dishes can be frozen for up to about three months, making these great recipes to be able to heat once you're home from a busy day.
I prefer to reheat on the stove or in a baking dish in the oven, but you can also stick it in the microwave for a few minutes or until hot.
Top Tips
If your dish is a little too thick for your liking, adding water, broth, or a little white wine and stirring well will get it back to a better texture.
Most of the dishes on this list would probably work in a slow cooker, too, so try that next time.
If the dish was meant to have a nice crust on top, you could stick them under the broiler after cooking them in the slow cooker in order to get that crispy top.
Like our content? Follow us on Pinterest!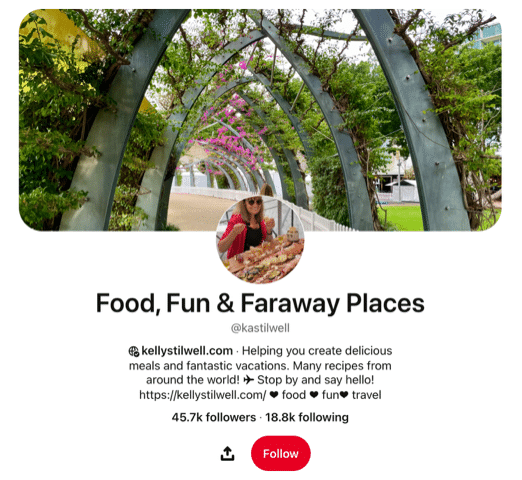 More Recipes with Chicken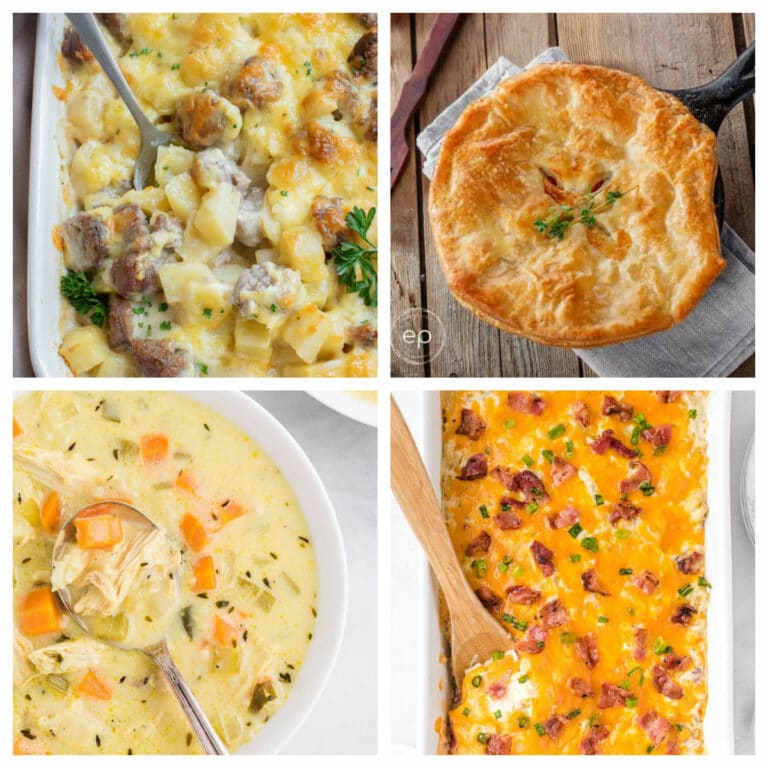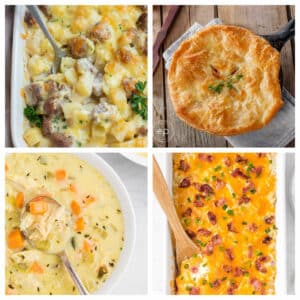 Instructions
Choose one of the delicious and easy recipes on this list.

Serve up that creamy chicken recipe with pride!