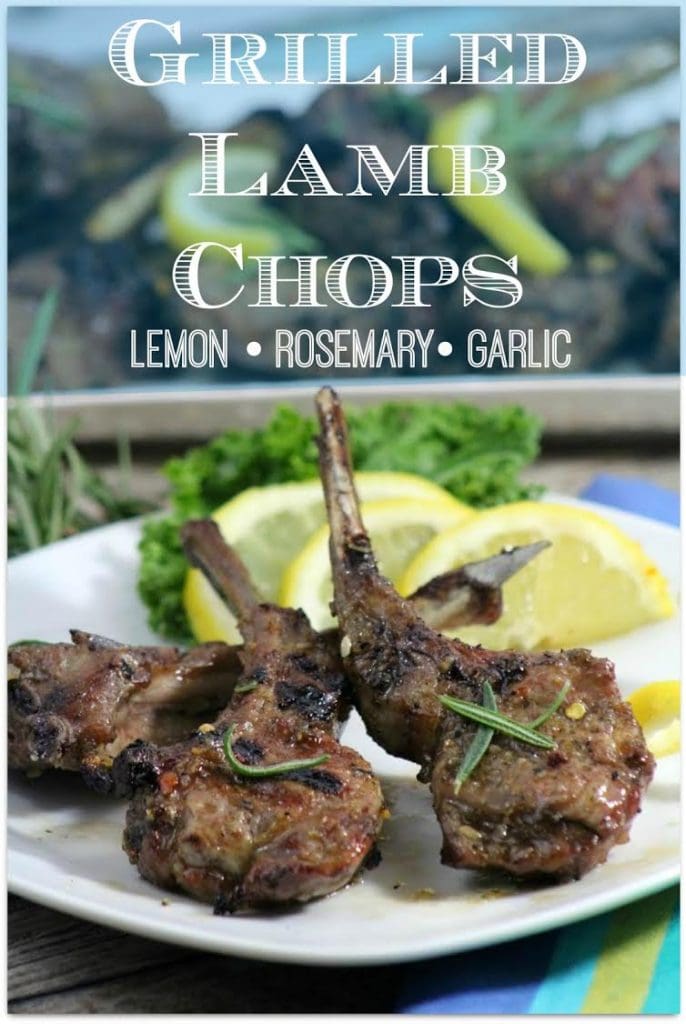 My family loves lamb chops, and they are so good on the grill. My husband is really talented when it comes to grilling! In fact, last night he made his famous chicken burgers and they were fantastic as usual. I can't believe I haven't shared them with you! Coming soon! Back to the Grilled Lamb Chops.
Ingredients 
⅓ cup of Olive Oil
Juice from 2 lemons
4 sprigs Rosemary
Garlic
Salt to season
10 Lamb Chops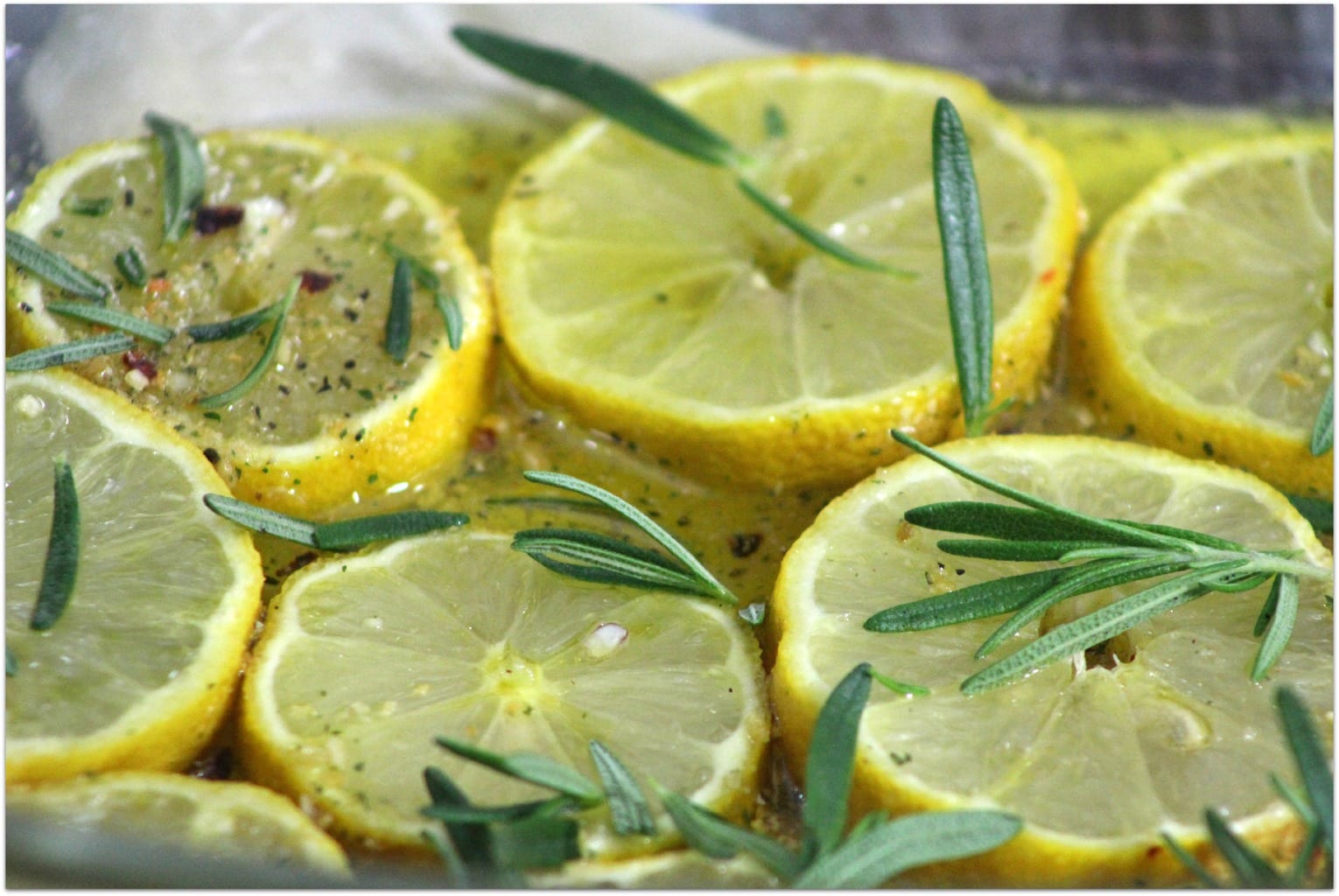 Directions
Add all ingredients in a large sealable plastic bag or a baking dish that you can cover with plastic wrap.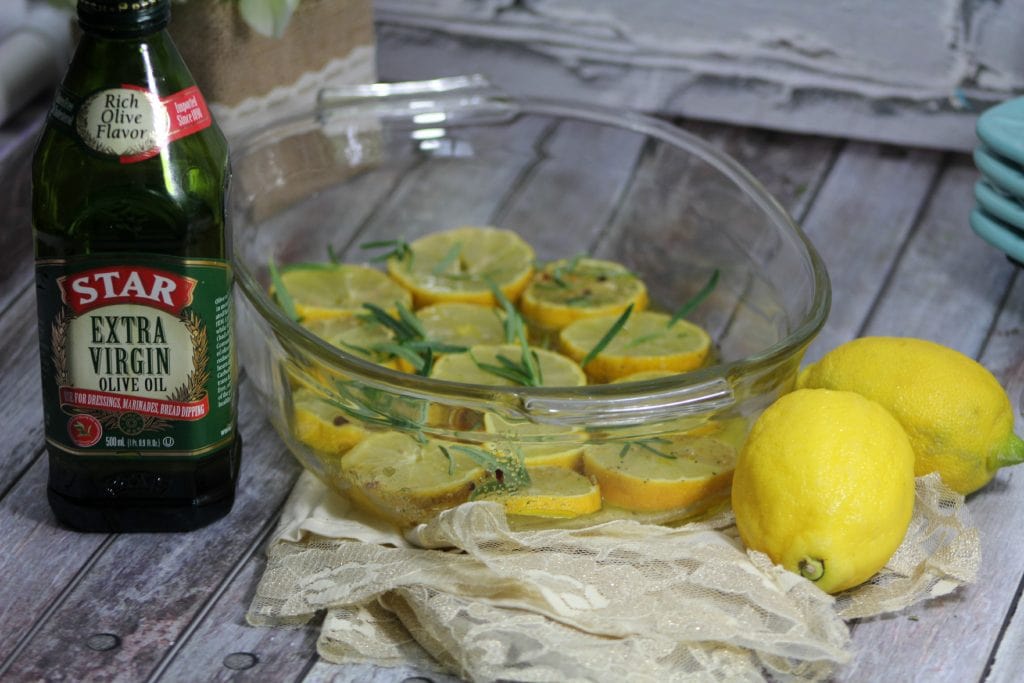 Add 10 lamb chops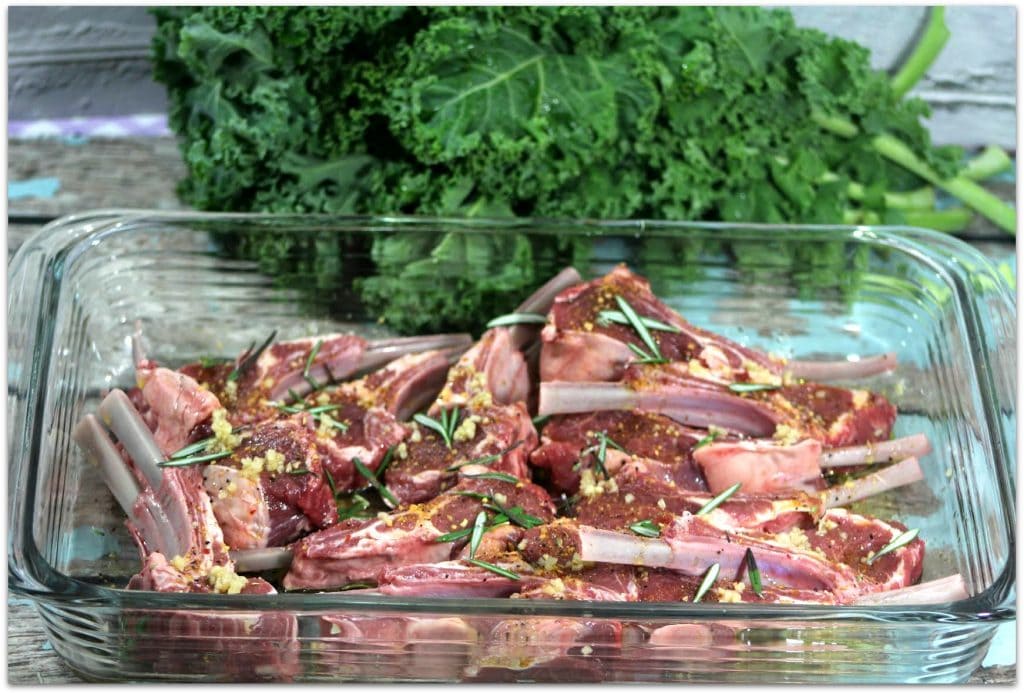 Stir the lamb chops or shake the bag occasionally so all parts of are coated in the  marinade.
Remove the lamb chops from the bag or baking dish and discard the marinade.
Cook on a lightly oiled grill not directly on the heat.
Grill the lamb chops 3-4 minutes on each side for a rare temperature. Add 2 minutes more to achieve desired doneness.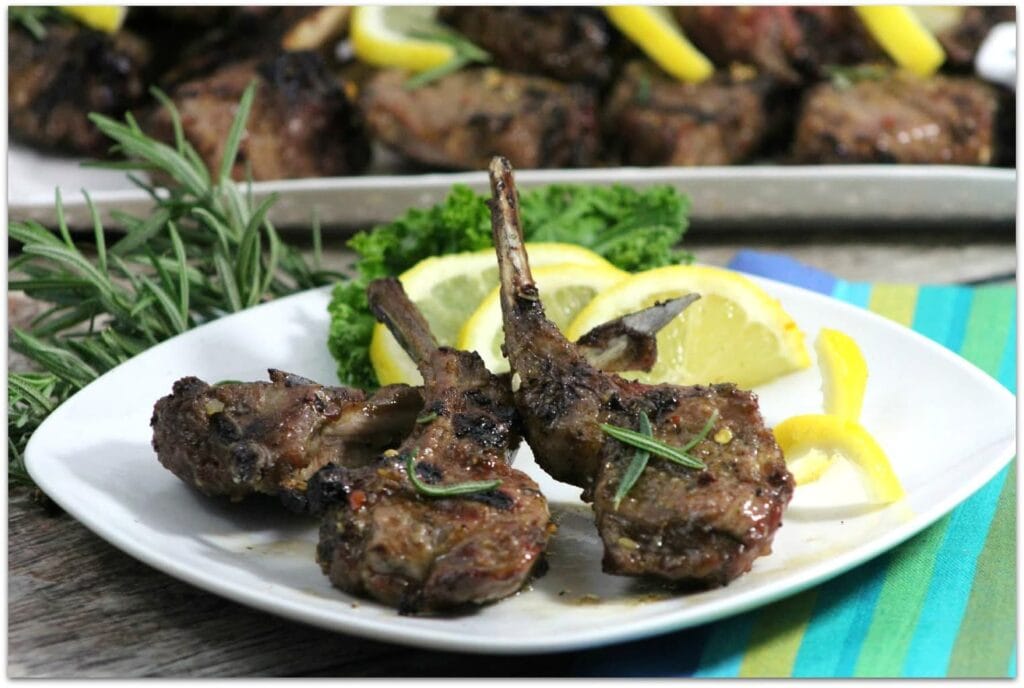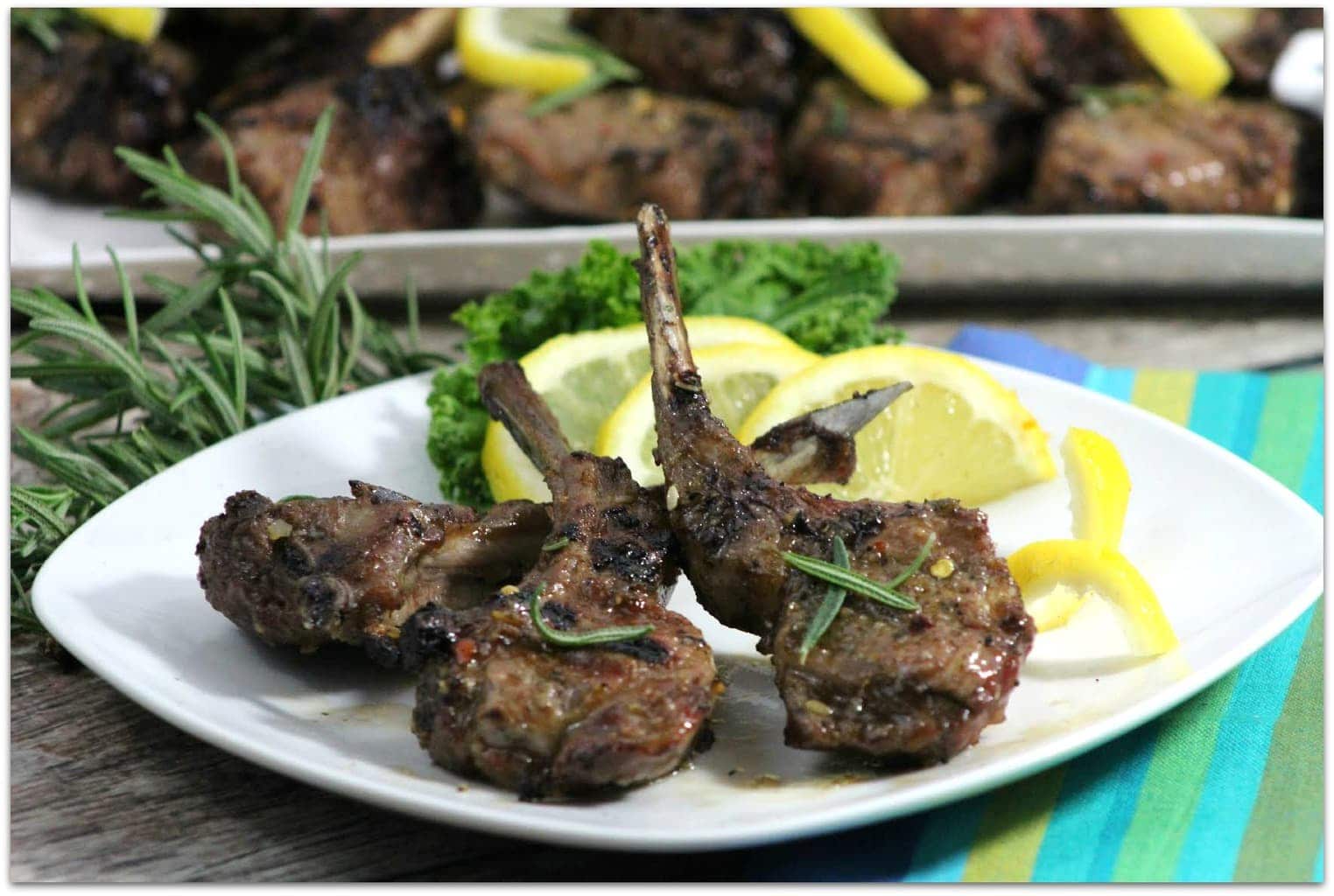 Serve the Grilled Lamb Chops with a salad and these delicious Cheddar Bay Biscuits or this Quinoa and Brown Rice Pilaf! Enjoy! come back and let me know what you think!