Experiencing traditional Peruvian food at Parwa Community Restaurant in Sacred Valley Peru was one of my favorite experiences on the G Adventures Explore Machu Picchu Tour. There is nothing quite like being immersed in the culture, and sharing a meal at this small community restaurant was really special.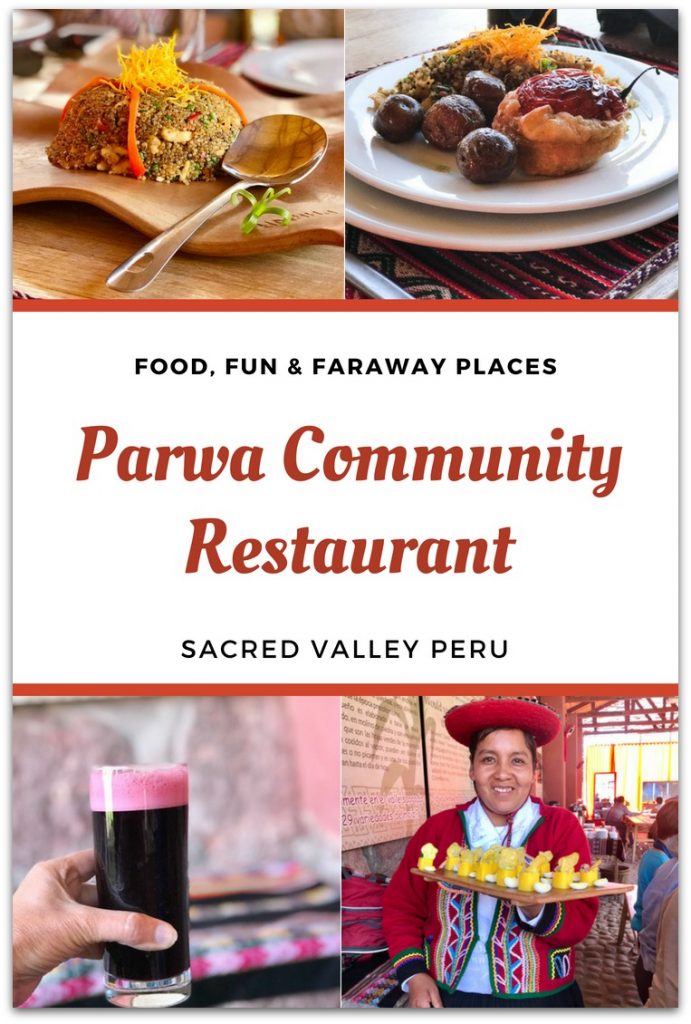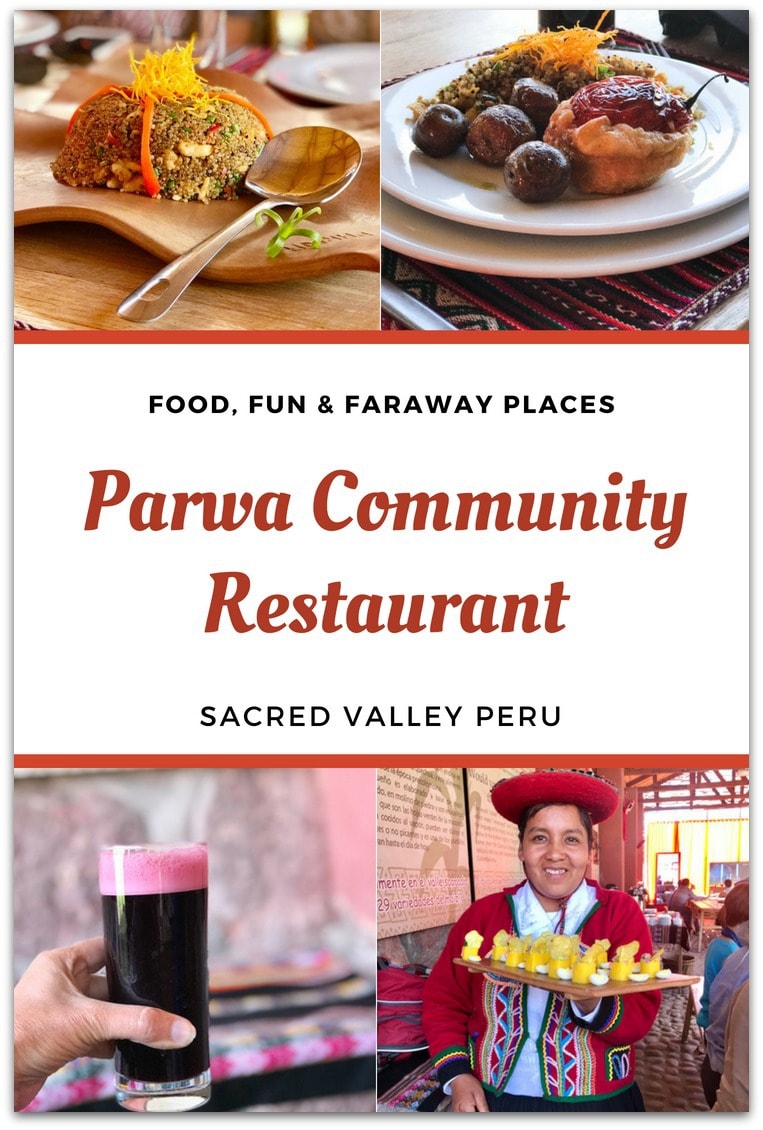 Click HERE to save this TRAVEL idea to Pinterest!
Traditional Peruvian Food at Parwa Community Restaurant
I was really intrigued about touring Peru with G Adventures after reading the book, Looptail, by founder Bruce Poon Tip. G Adventures has been incredibly successful in creating a popular tour company, offering experiences around the world. But they don't stop there.
When this company sees a need, they take action. I found that to be pretty exciting.
The region of Huchuy Qosqo, which means small Cusco in Quechua, is just 50 km from Cusco Peru. Not the easiest place to get work, the men have always been laborers, with the women taking care of their homes and farming.
With the growth of tourism to and around Cusco and Machu Picchu over the years (a 700% increase since the 1980s) the people that live in this region knew there was an opportunity to benefit from tourism, but didn't know how to go about it. Introducing people to their traditional Peruvian food had not occurred to them.
The people of Huchuy Qosqo had a need, and as G Adventures was bringing tours to Sacred Valley Peru, it was a perfect match to create a place where tourists could experience traditional Peruvian food.
With the help of Planeterra, the non-profit G Adventures partners with, the community of Huchuy Qosqo is able to own the restaurant, giving jobs to many people in the community. In fact, over 260 people benefit from the restaurant. This is an example of what G Adventures calls G for Good.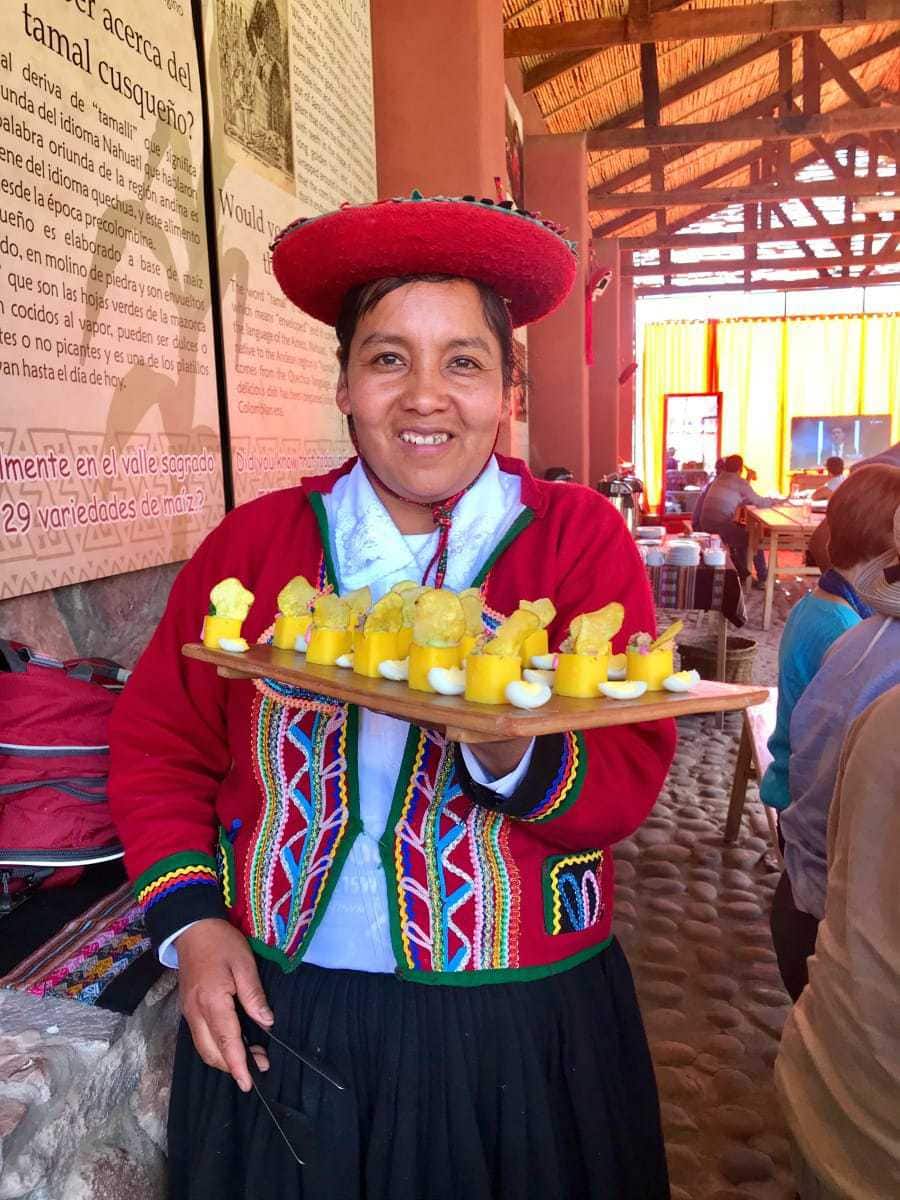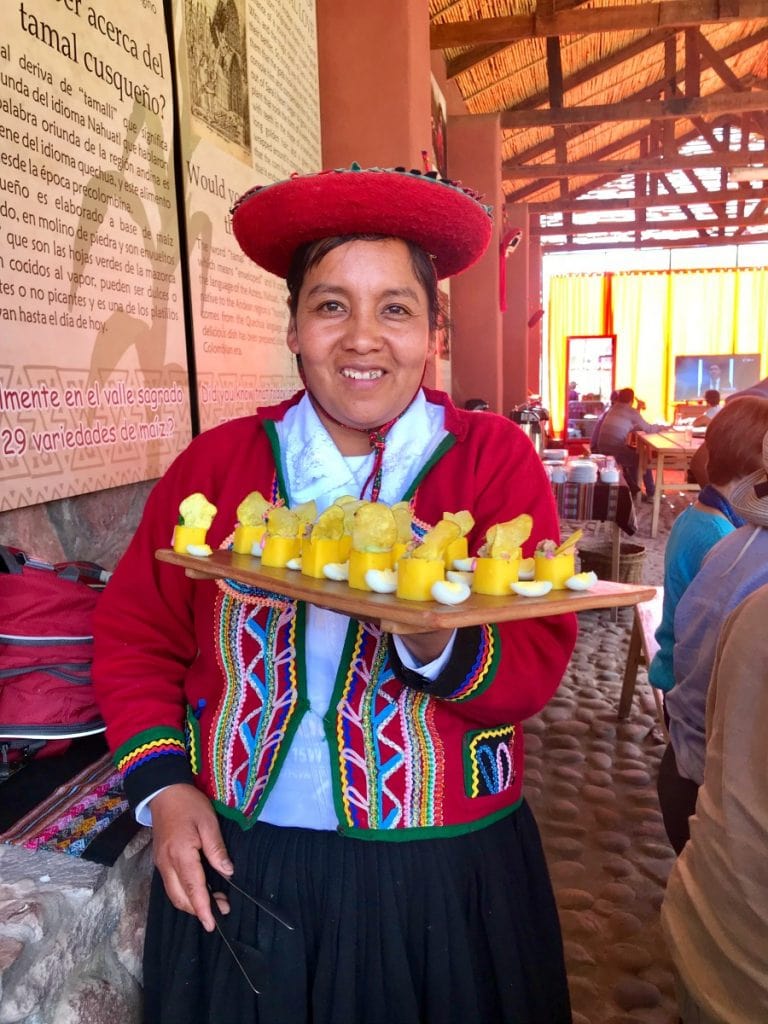 All ingredients in the traditional Peruvian food served at Parwa Community Restaurant come from local farmers, and over 25 smaller businesses received help to be able to sell their goods to the restaurant.
Those employed at the restaurant receive monthly salaries, health insurance, and other benefits. It's really become a beautiful partnership for the people of the community as well as G Adventures.
A Delicious Meal at Parwa Community Restaurant
You'll find three choices of meals at Parwa Community Restaurant. The Pachamanca is a traditional Peruvian Andes meal. The Economic meal is just what it sounds like, a lower-priced meal where you can try a few of the traditional dishes. Our group had the Parwa Menu meal, the perfect introduction to traditional Peruvian food.
We began our meal with a traditional Peruvian drink called Chicha Morada. Made from purple corn and spices like cinnamon, the drink is spicy and sweet and refreshing after spending the morning exploring the local ruins of Sacred Valley.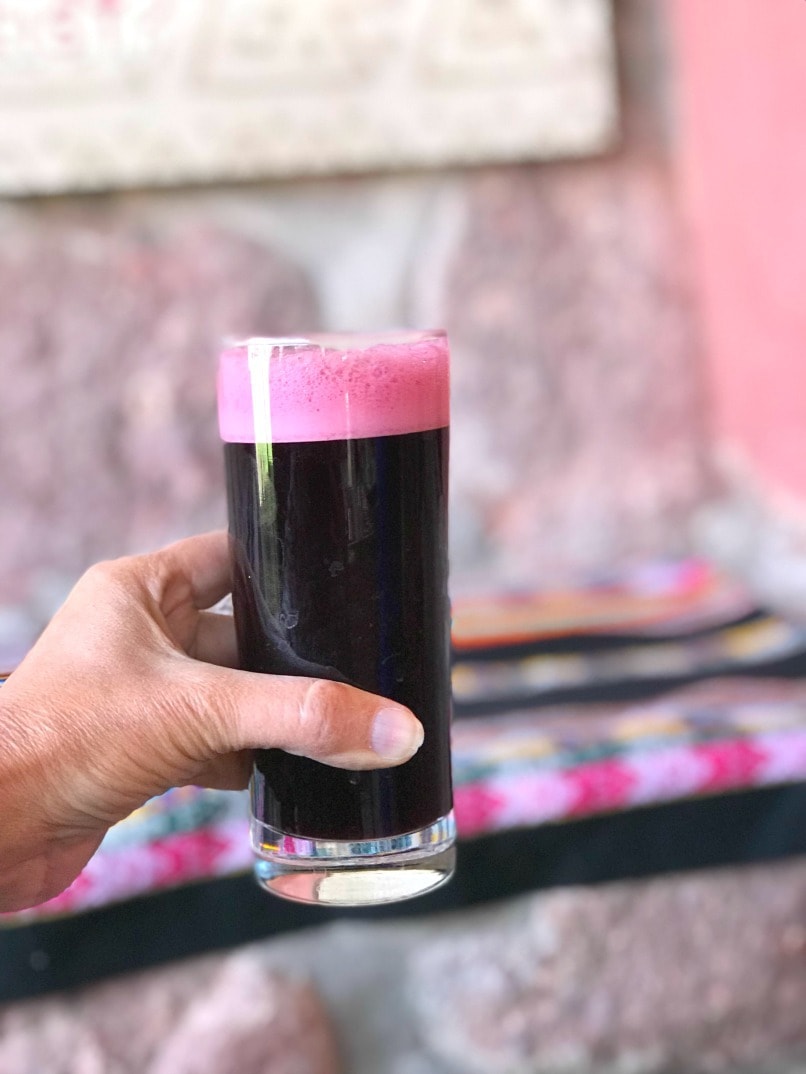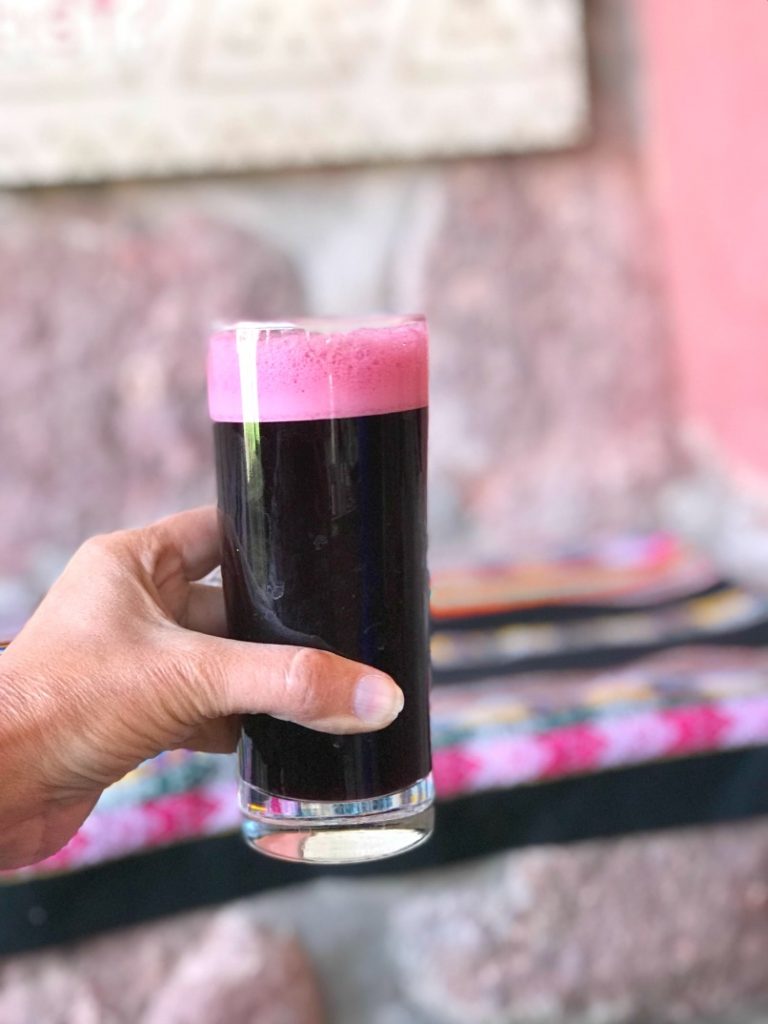 A basket of small rolls is placed on the table along with butter with huacatay, Peruvian black mint. The combination is wonderful.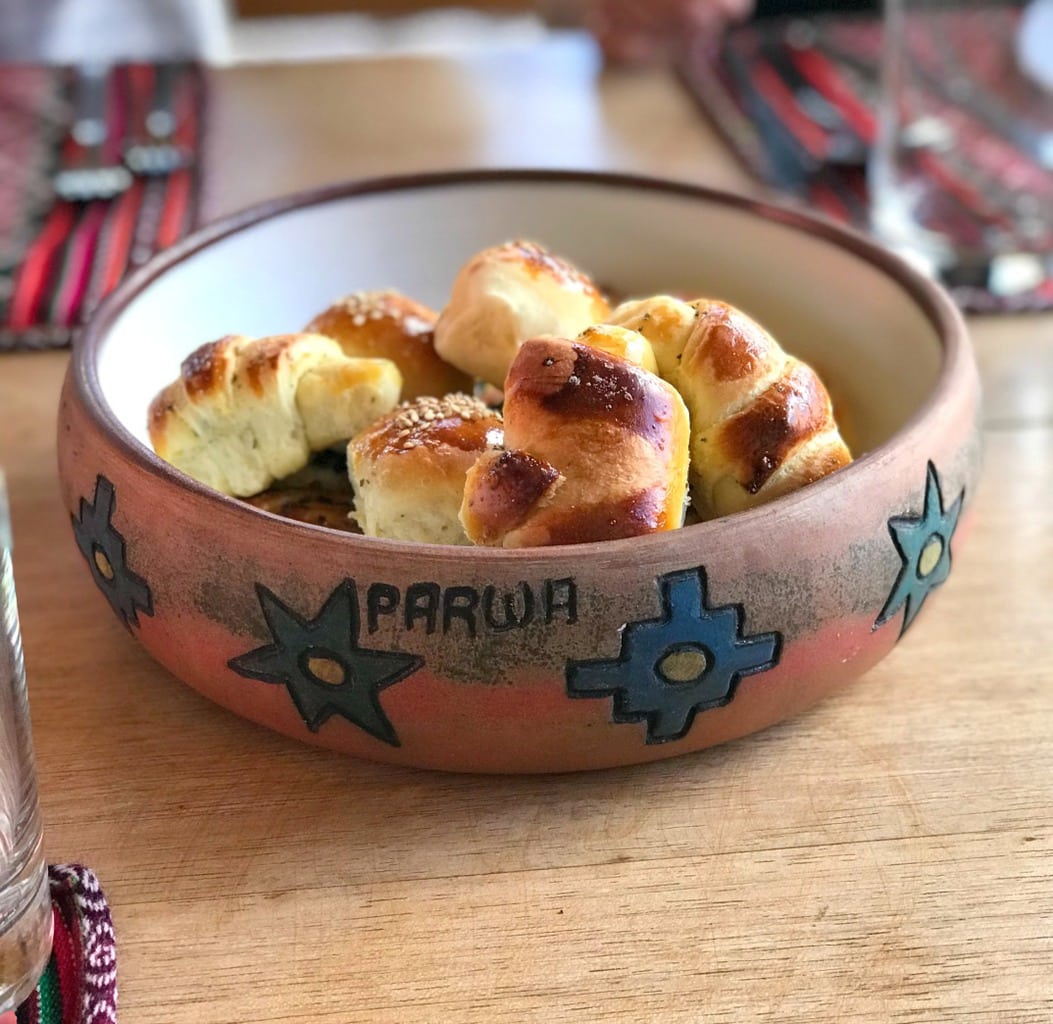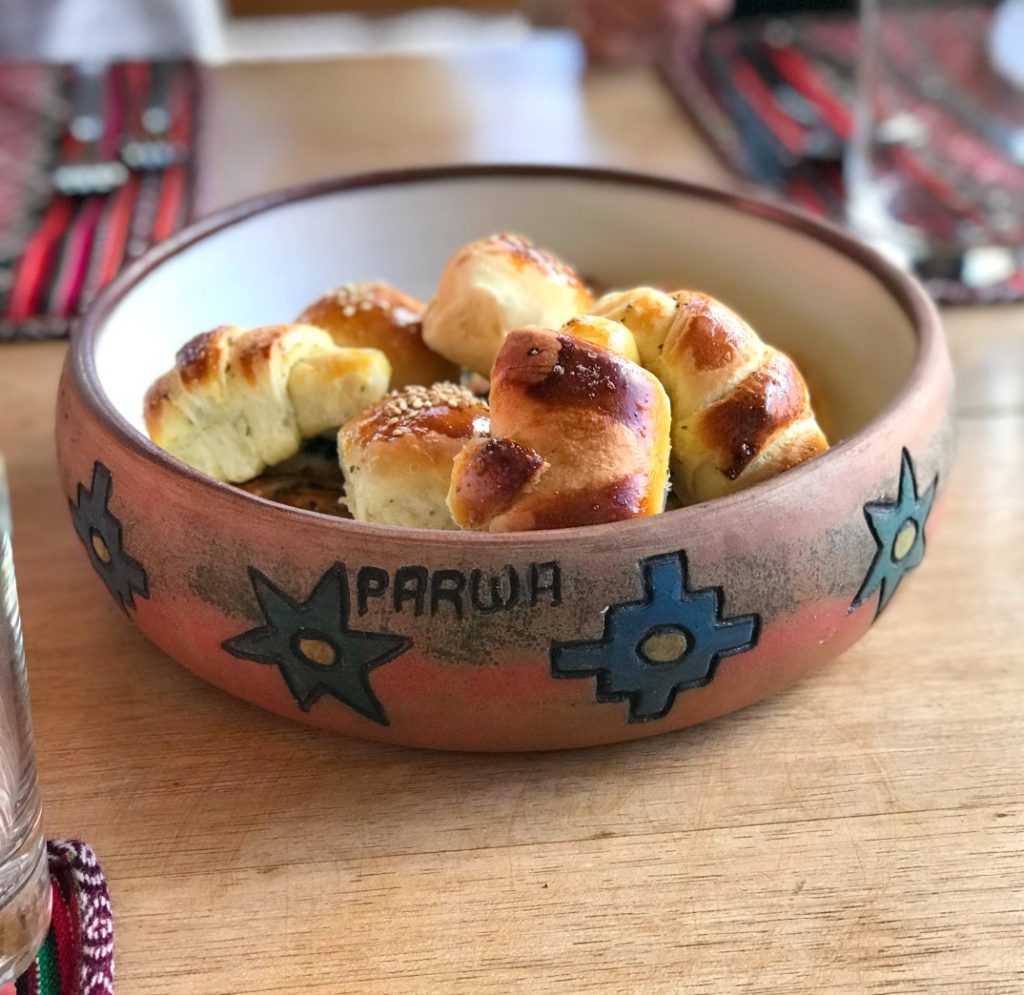 Next, we were served causa, one of my favorite Peruvian dishes. I made a version of Peru Causa with shrimp when I was in Lima and it's super easy to make. The version we had at Parwa was made with chicken with mayonnaise, trout "ceviche", fresh avocado, and quail egg. We were also served a salad, family-style.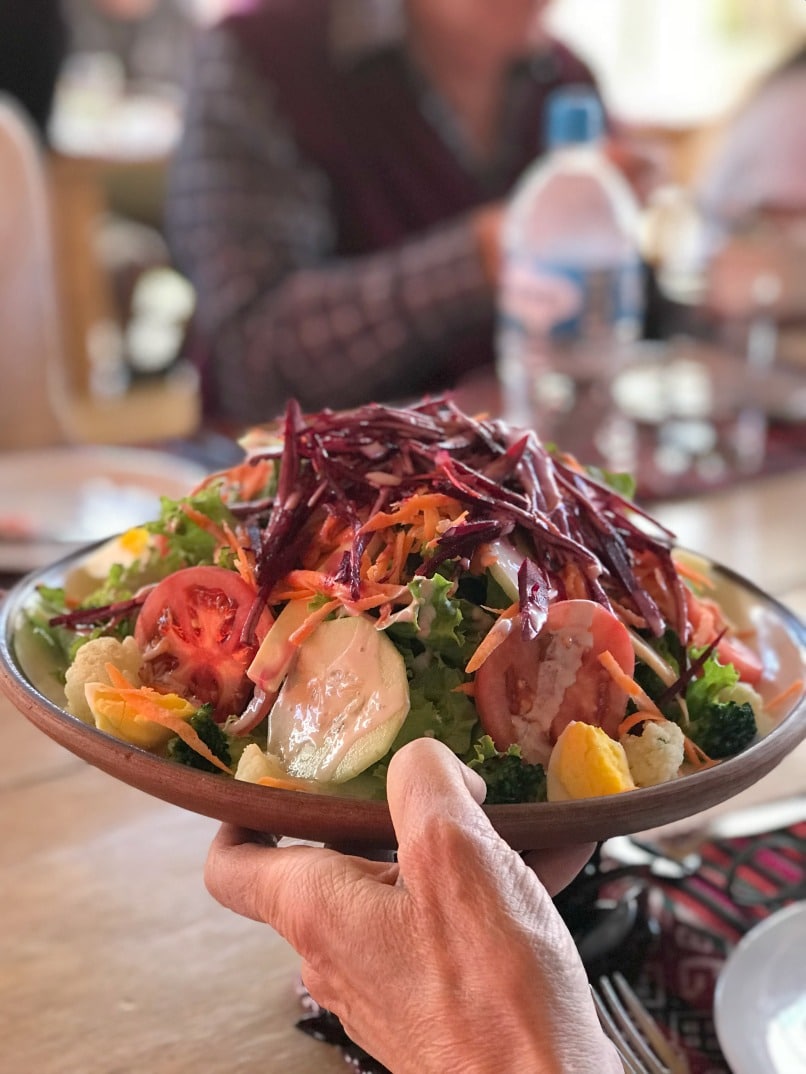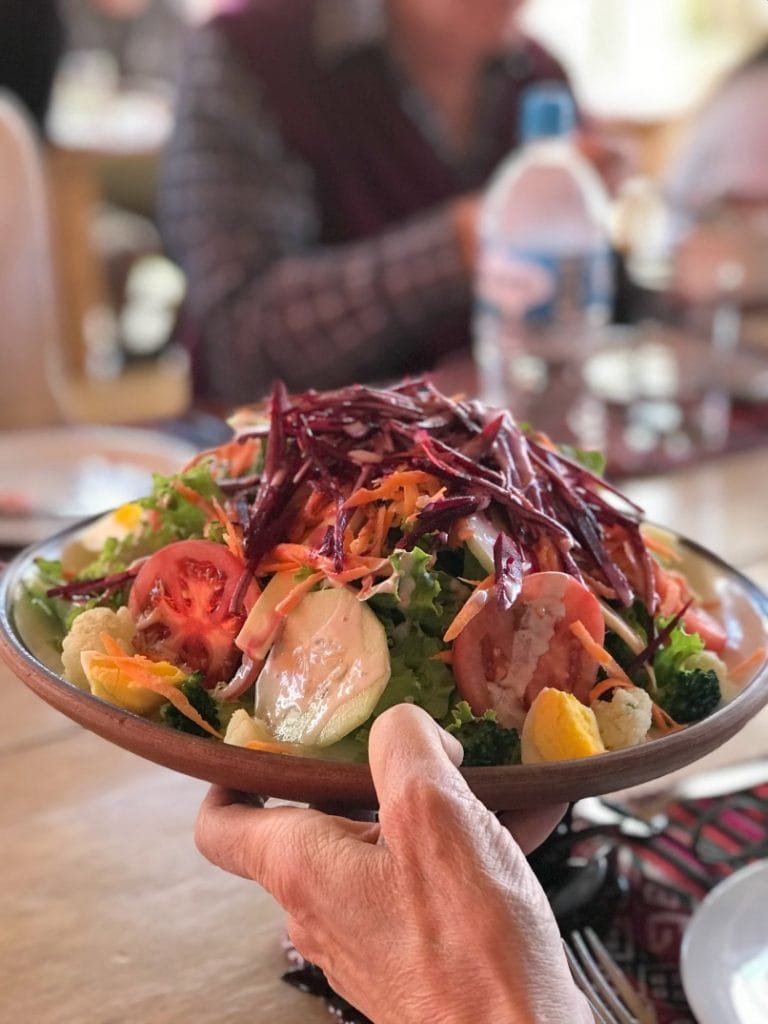 The soup was delicious too, made from local vegetables and spices.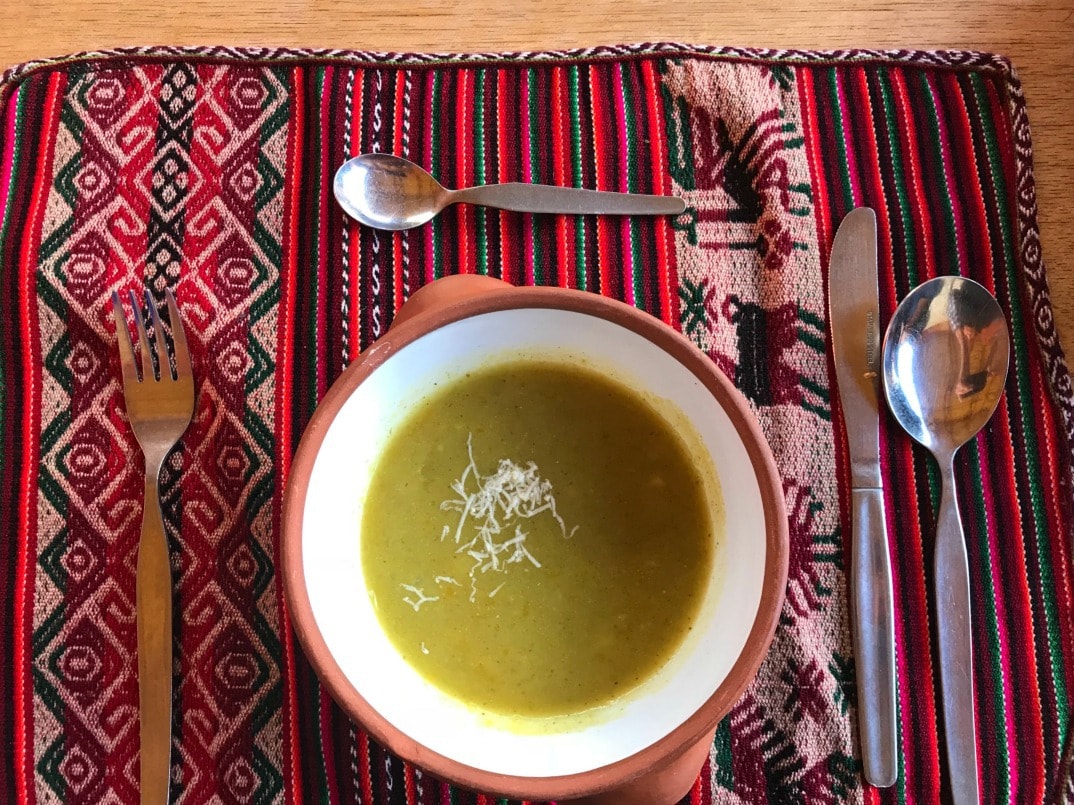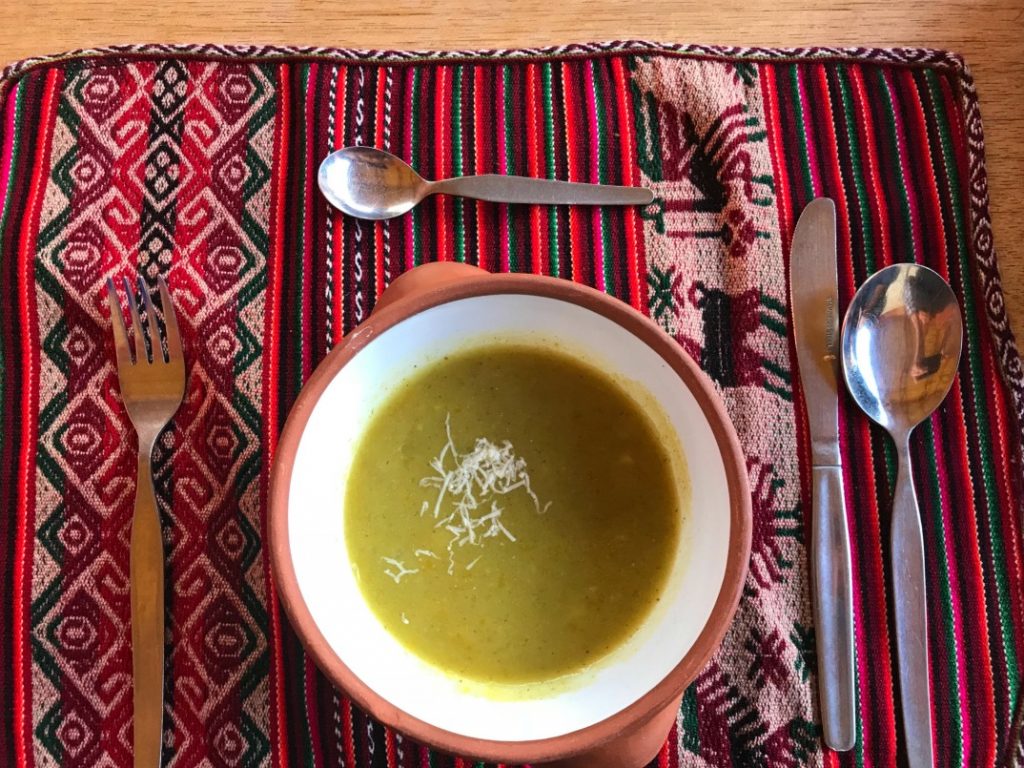 A chili pepper stuffed with ground alpaca was served next. Honestly, the alpaca tasted a lot like ground beef, and I may not have even known it wasn't beef unless someone had told me. I enjoyed the spices used to flavor the meat. A plate filled with small potatoes was served, family-style, along with the meal.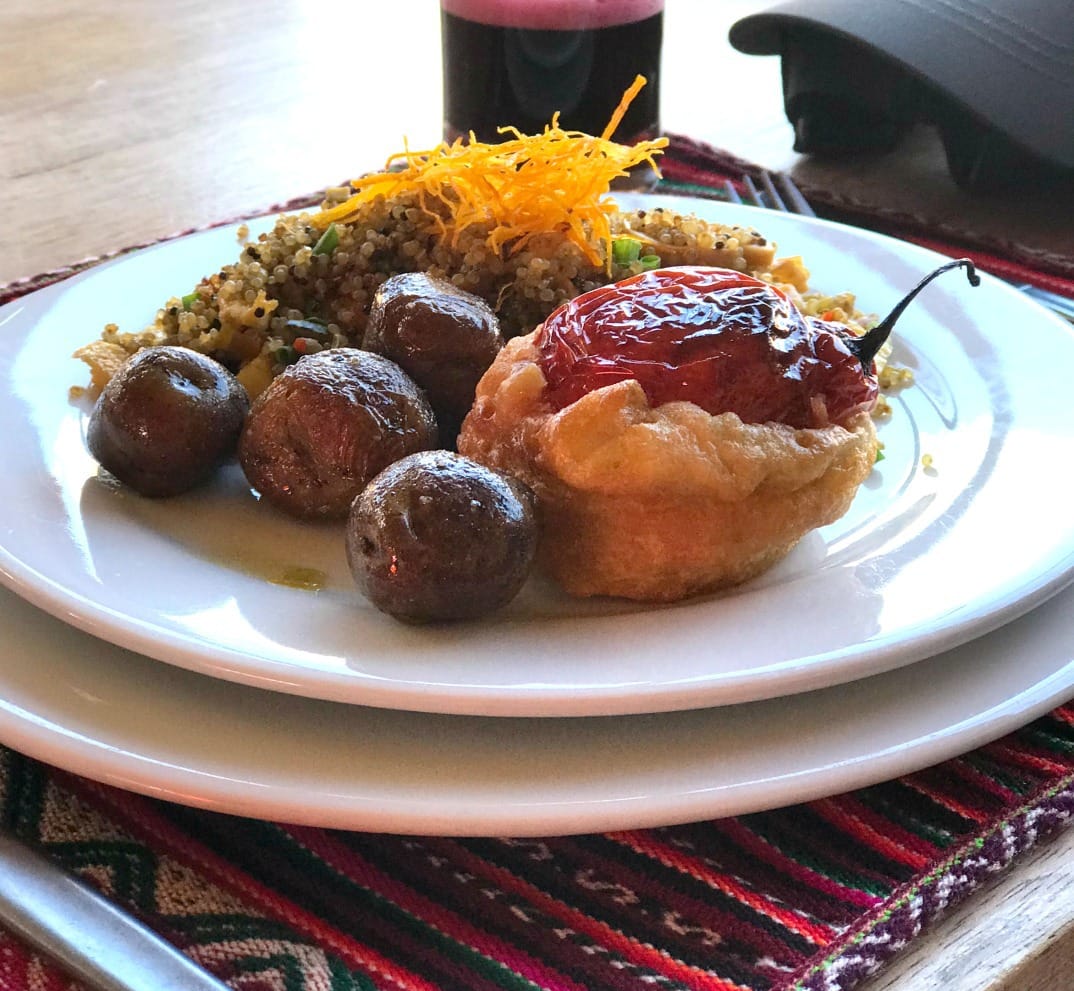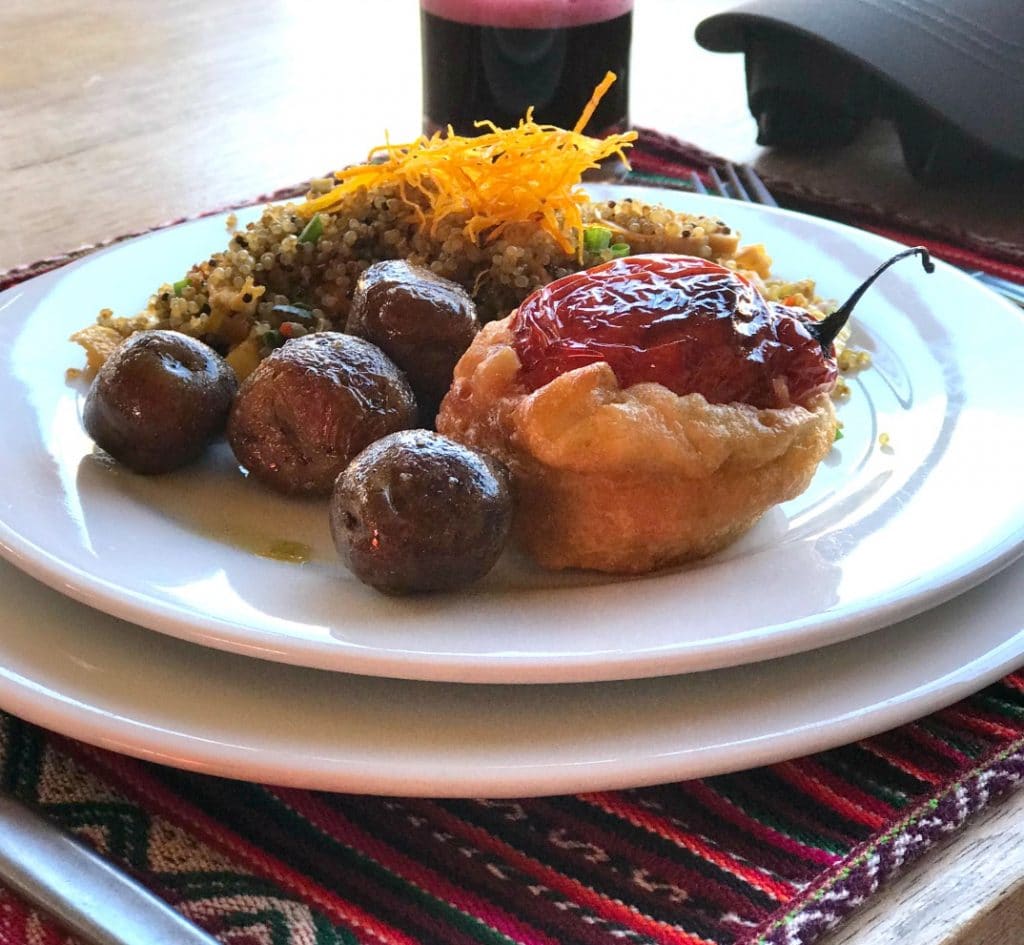 This wok-sautéed quinua chaufa was amazing!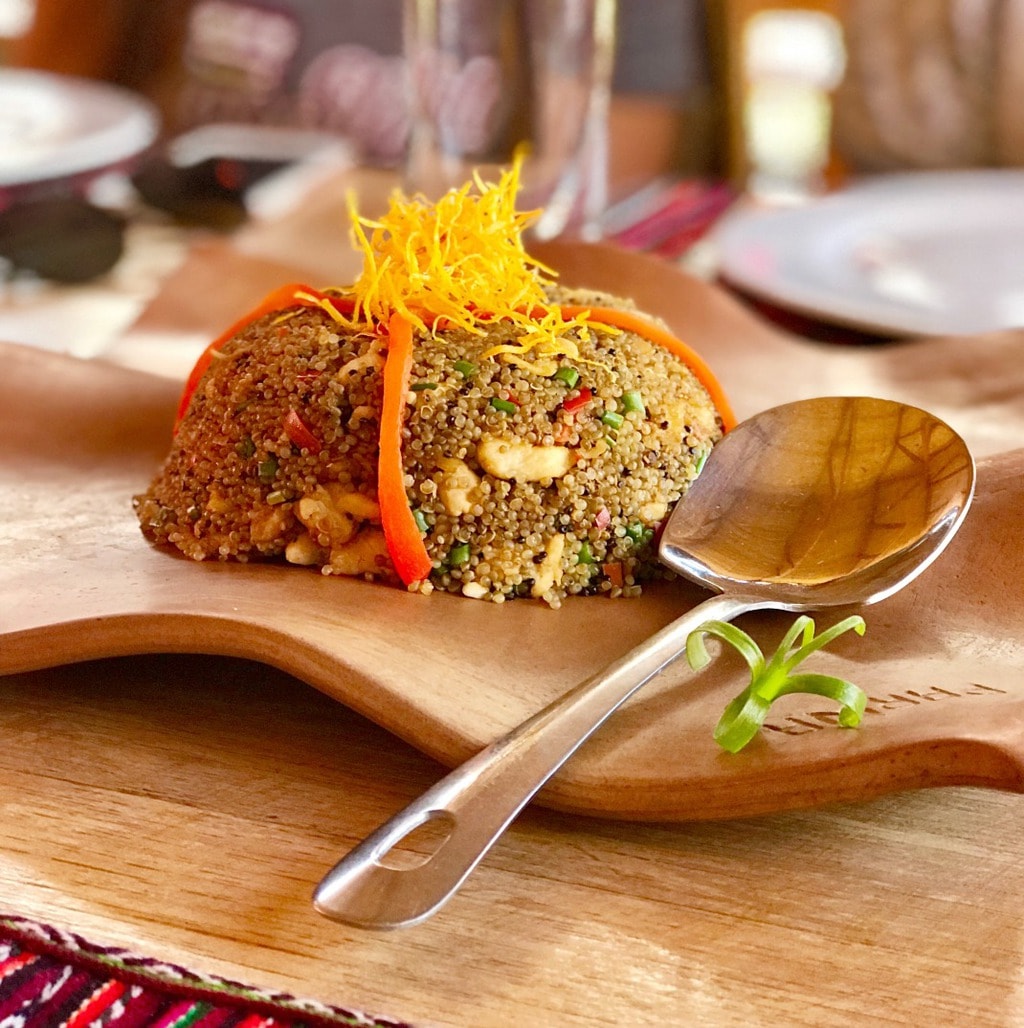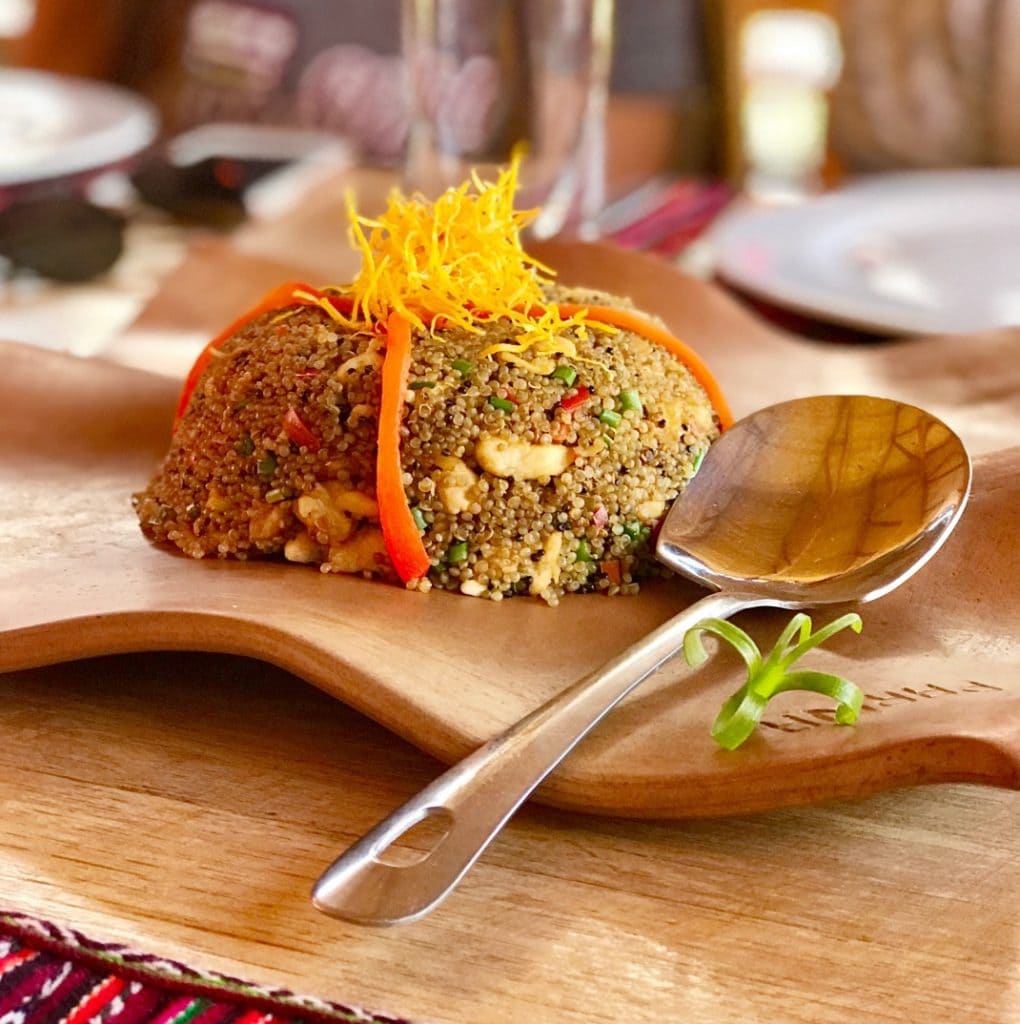 As if we hadn't eaten enough, dessert was a small piece of bienmesabe cake and a traditional rice pudding made with passionfruit.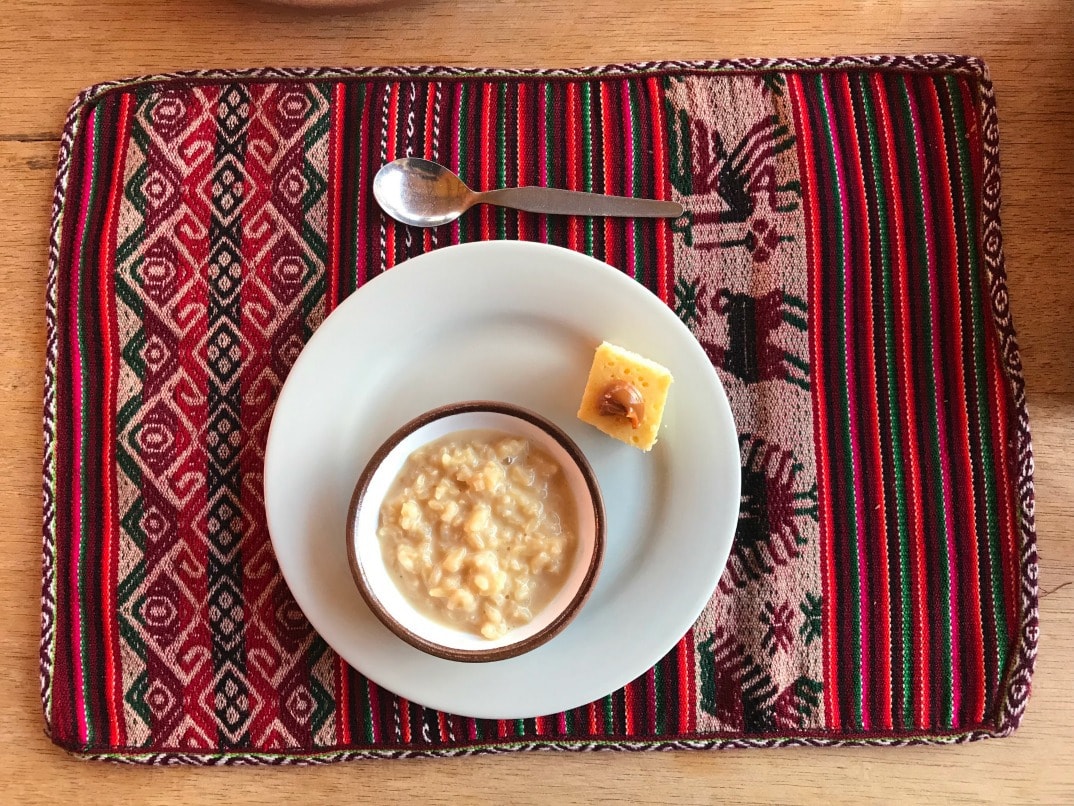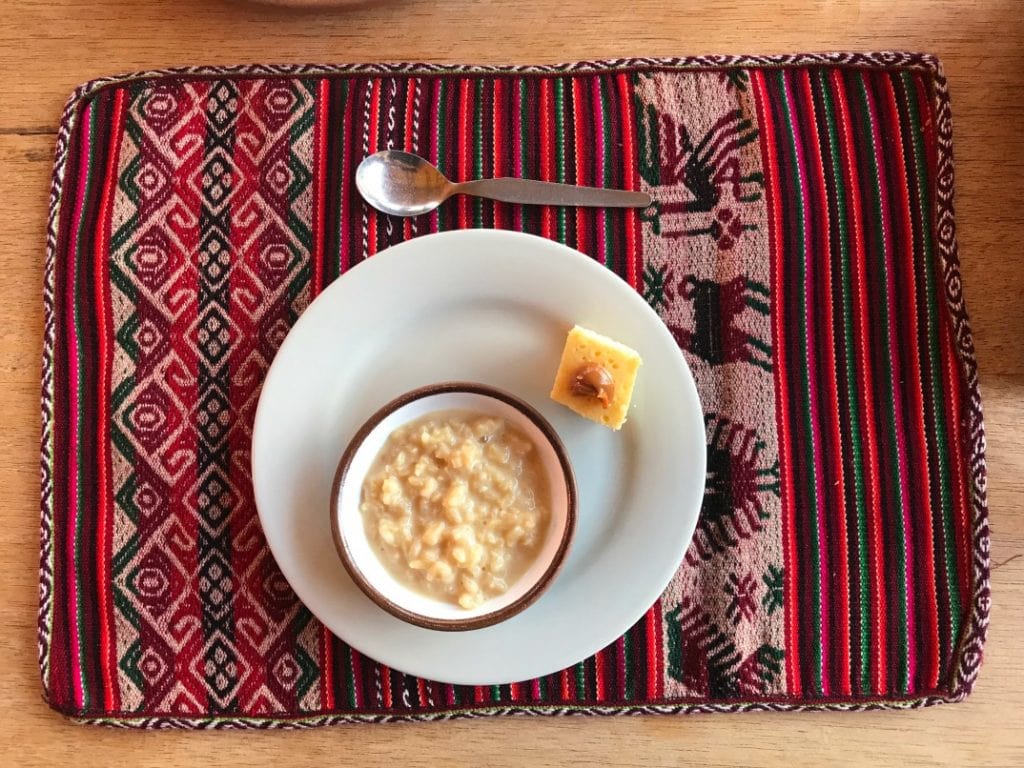 The grounds of the Parwa Restaurant are just beautiful. Take a walk and get photos of your group.
And if you'd like to do something more experiential, they offer several classes. Learn to make traditional Peruvian food or take a tour of traditional local weaving. They also offer medicinal plant tours. You can even book accommodations with a local family for a true immersion experience.
Many people don't know about this special restaurant unless they are on a G Adventures Tour. Currently, about 1,500 people visit each month. The number of people who visit Parwa Community Restaurant for true traditional Peruvian food will continue to grow as more people learn about it.
When visiting Sacred Valley, a stop at Parwa Community Restaurant will be an unforgettable meal experience, and you'll be giving back to this wonderful community.
Planning a trip to Peru? You will probably fly into Lima, so you'll want to read this post about things to do in Lima Peru, another place you must try traditional Peruvian food! And of course, if you book the Explore Machu Picchu trip with G Adventures, a meal at Parwa Community Restaurant will be included.
The Potato Park Cusco tour will also be part of your trip, which is another G for Good experience. It was one of the most fascinating days of the journey for me, and I know you'll enjoy it.
Have you been to Peru? I'd love to read about your experience. Share in the comments.
Save this post for later on Pinterest, and others will be able to see it, too. Thank you!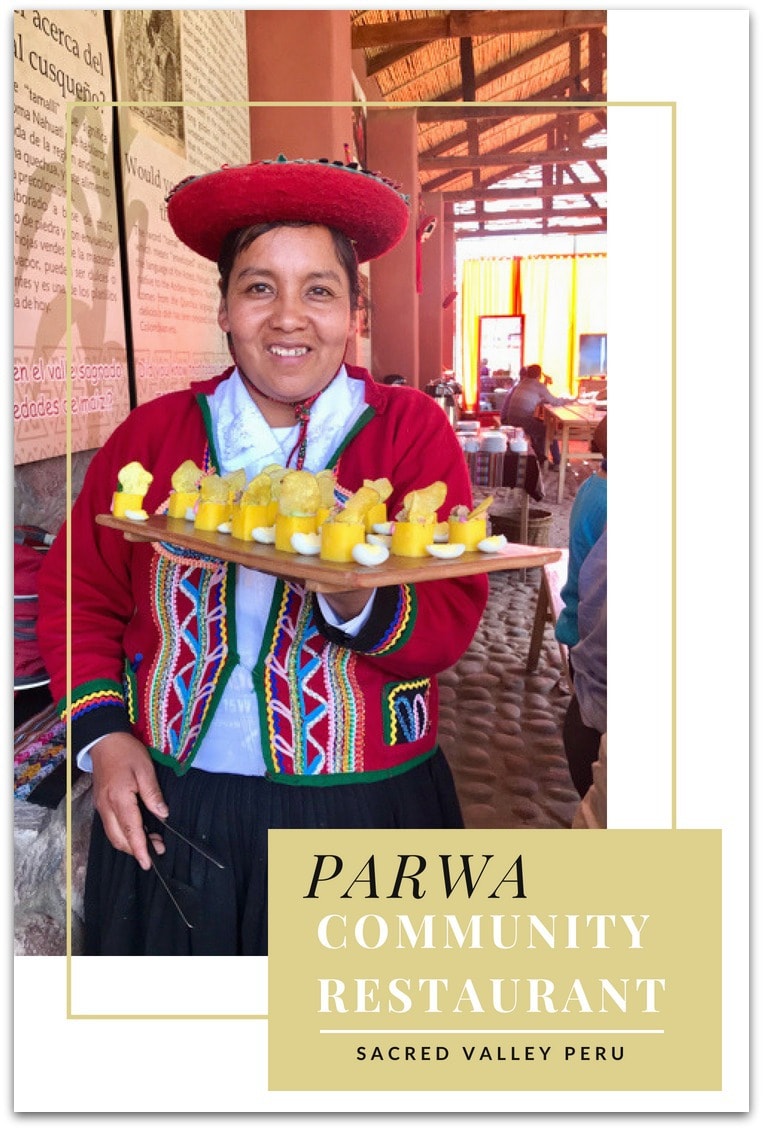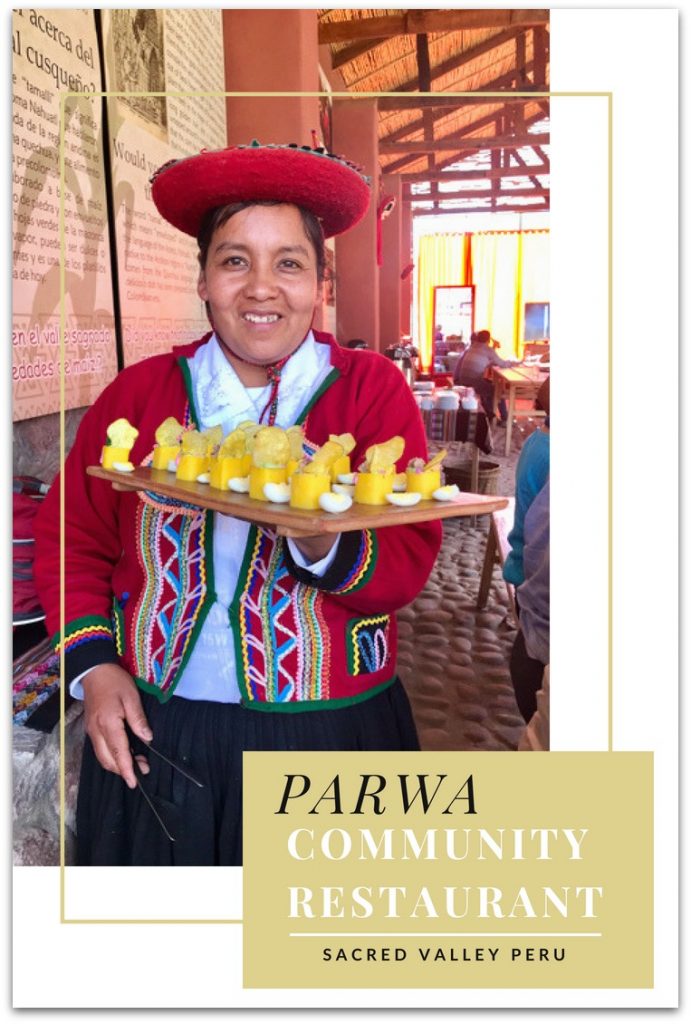 This post was written in partnership with G Adventures and contains affiliate links, meaning I may receive a small commission at no extra cost to you. Please let me know if you have questions!
Where is Parwa Restaurant located?
You'll find the restaurant at Comunidad de Huchuy Qosqo Lamay.
Do I need to make a reseervation?
Call ahead to be sure there is space, and to book any special programs. The number is +51 982518378, or you can email at info@parwarestaurante.com.
Like our content? Follow us on Pinterest!