Cusco Peru is on many travel bucket lists, and with good reason. Cusco has ancient ruins, museums, hiking, shopping, and incredible food. And with Machu Picchu on the list of the New Seven Wonders of the World, this destination is where everyone wants to be.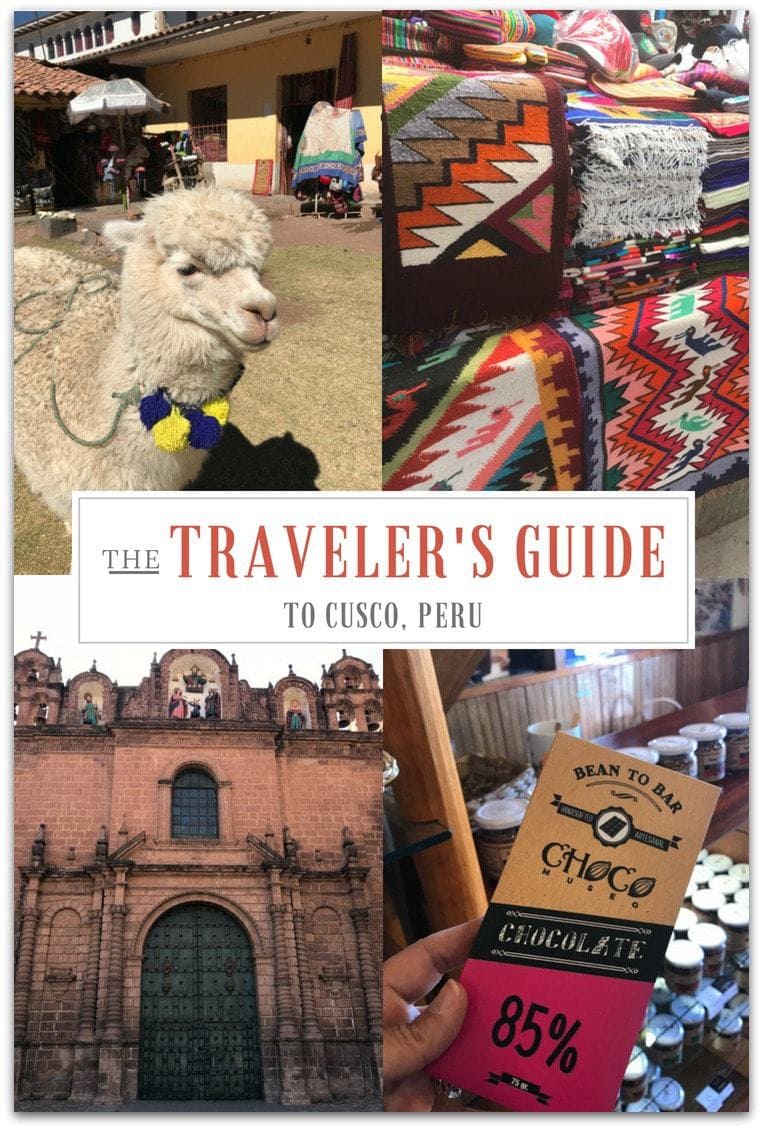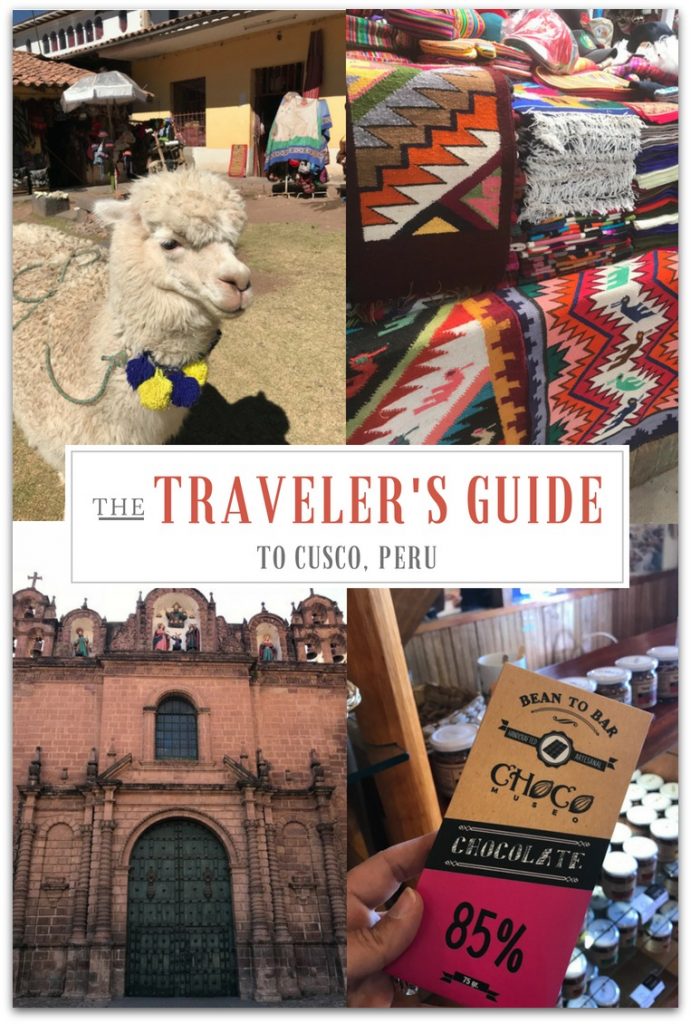 Cusco Peru: Visitor's Guide
This traveler's guide will cover what's important and what to do while visiting Cusco Peru. Some of these activities and attractions are also considered to be in Aguas Calientes, but it's all within the region of Cusco. 

Weather and Altitude In Cusco Peru
Temperature and Rain
Plan your visit to Cusco during the dry season. The rainy season in Peru runs from October - April, so definitely plan your trip anywhere from May-September. Though it was chilly at night and in the early morning, the days were perfect, in the 70s, when I was there in July. 
Altitude
Many people are nervous about the altitude as the elevation of Cusco is 11,152 feet above sea level. I had read that anything above 8,000 feet can be a problem for some people.
Visiting Rocky Mountain National Park in Colorado (highest point - over 12,000 feet above sea level) just a few weeks before, I did notice at one point I was a little short of breath and had a headache. I stayed hydrated, took Tylenol, and felt better within the day.
However, I did experience a little bit of nausea in Cusco, which also can be caused by the high altitude. I had heard it was better to chew the coca leaves and found it to be true.
Though drinking the coca tea does help, I felt so much better after chewing the leaves. Most hotels have complimentary tea and leaves available.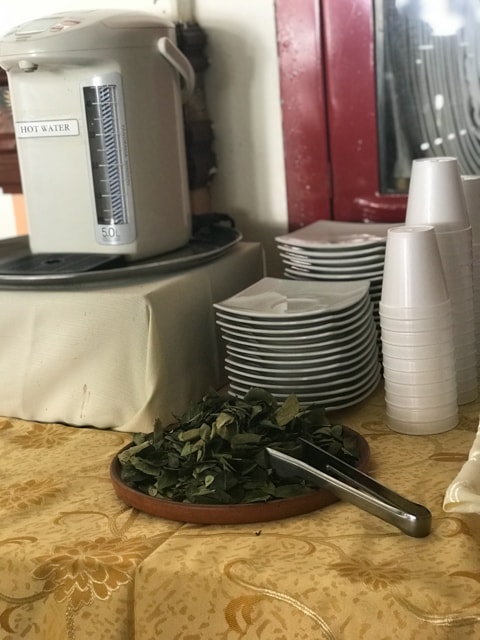 Hotels in Cusco Peru
You can easily find hotels for anywhere from $90 and up. I also saw quite a few hostels - remember, hiking is hugely popular in Cusco Peru, so you'll see a lot of backpackers. Always check reviews before booking anything. If you take a trip through G Adventures, you won't have to worry about all that as they take care of it for you. 
Hotel Taypikala Cusco
We stayed at the Hotel Taypikala in Cusco. It was an inviting and beautiful room located conveniently in the heart of Cusco. It typically receives high reviews on travel sites (4.3 out of 5 stars on Expedia). 
Something unique about this hotel is that they offer some rooms with 3 beds - making it more affordable to travel in groups. A complimentary breakfast is included and was healthy and delicious. I definitely recommend this hotel if you are planning to stay in Cusco. 
Flights to Cusco Peru
Currently, there aren't any direct flights from the U.S. to Cusco Peru, but there are quite a few airlines that will connect and get you there. I flew Delta to Lima where I started the tour with G Adventures.
If you're going all the way to Peru, you really should not miss Lima. Check out these things you must do in Lima Peru to get some ideas.
What to Do In Cusco Peru
Visiting Machu Picchu
The most popular thing to do in Cusco is to visit Machu Picchu. From Cusco, you can take a bus to Aguas Calientes, and hop on the train from there. We did encounter a crowd, but thankfully, our G Adventures guide had taken care of everything and simply handed us our tickets. Be sure you know the best time to visit Machu Picchu as the time of year makes a huge difference.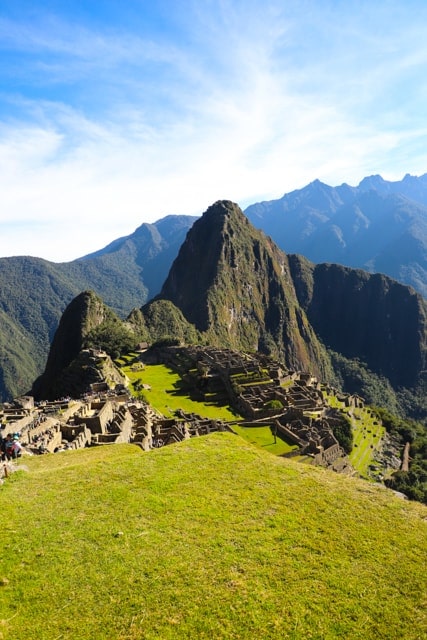 Thermal Pools of Aguas Calientes
The thermal pools were located up the trail from our hotel. It's quite a walk, but a pretty one.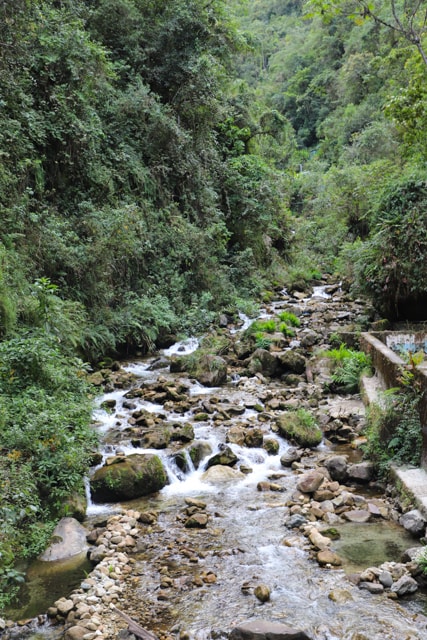 Once we arrived, it did look like people were having a good time. 
 
Cusco Peru Llama or Alpaca Photo Opps
While you're in Cusco, get a photo with a llama or alpaca, or both! You will see women carrying baby lambs and goats, as well as walking llamas and alpacas through the square. For a very small amount, they are happy to help you get a photo!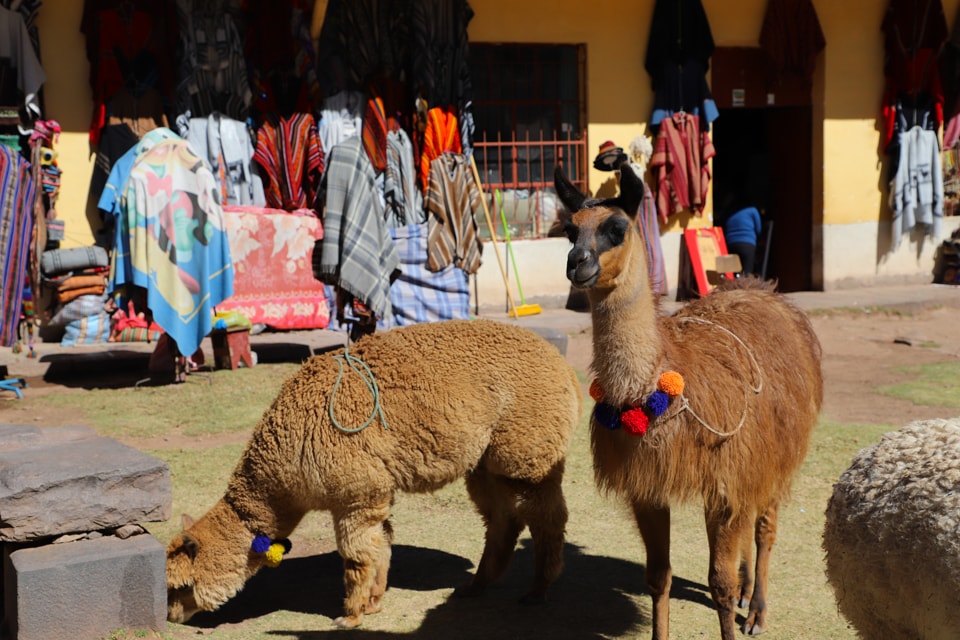 Llamas and alpacas are famous in Peru because they're native to the area and tied to the culture. They were used as both food and as pack animals by the Incas.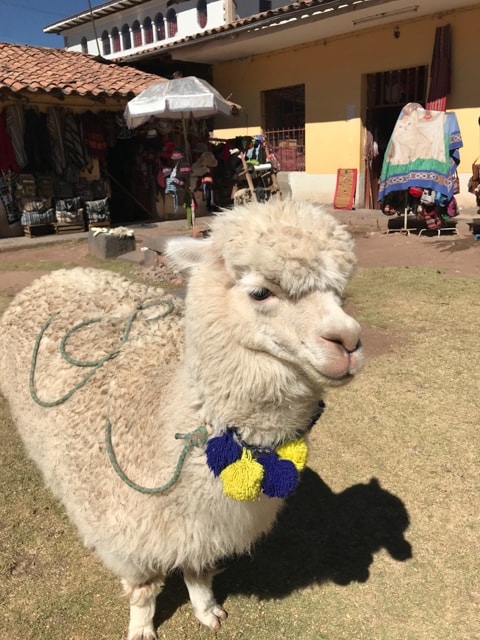 When you take your selfie, be careful! Llamas are known to spit when they are agitated. Be calm and respectful and you shouldn't have a problem.
Tip: If the ears go back and the llama starts chewing, move away, my friend!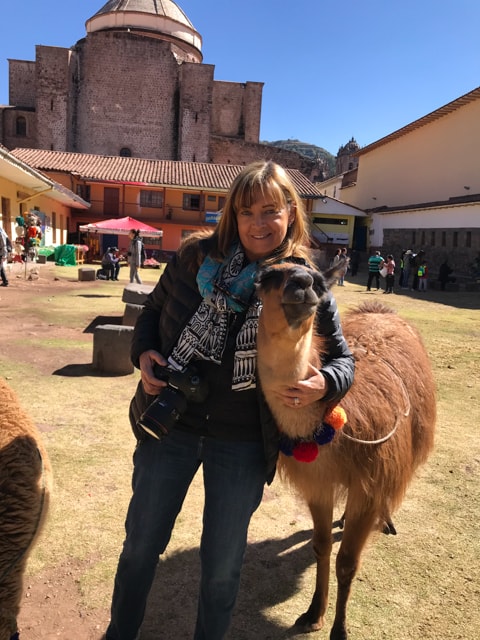 Shopping
Shopping in Cusco Peru is amazing! You'll bring home things that you can't get anywhere else.  It's easy to get overwhelmed by all the stalls and items for sale.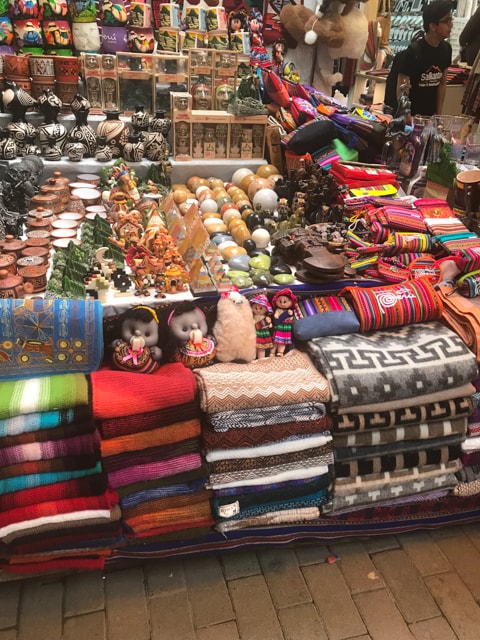 Authentic Alpaca Clothing & Blankets
Since the alpaca is native to Peru, you can't go home without buying something made from their wool. Alpaca blankets are incredibly durable, beautiful, and so soft! They last such a long time because they are so well made. I also really love the patterns woven in the blankets.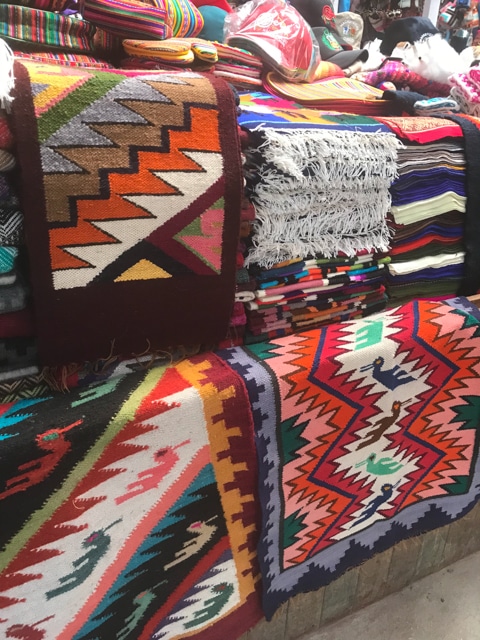 Shop At the Open-Air Market for Souvenirs
The open-air markets are a fun experience for tourists - you get to try out your haggling skills. Every vendor expects tourists to haggle down the price.  
Just be aware that this is not the place to buy anything authentic alpaca, even if the label, or the vendor, tells you it's 100% alpaca.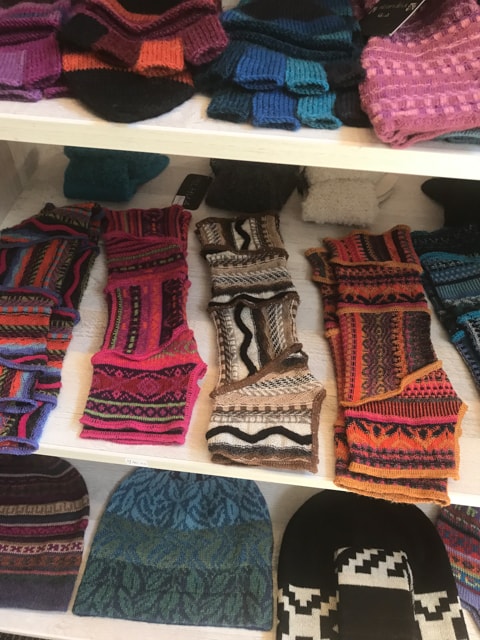 Our guide Juber (aka Chief Experience Officer with G Adventures) took us on a special trip to the Vicunita Factory where I bought two gorgeous blankets for my daughters who go to college near Toronto. 
This is a lovely upscale store with incredibly soft alpaca sweaters, hats, gloves, and more. The prices are much higher than you will see in the market because the items are made with real alpaca wool.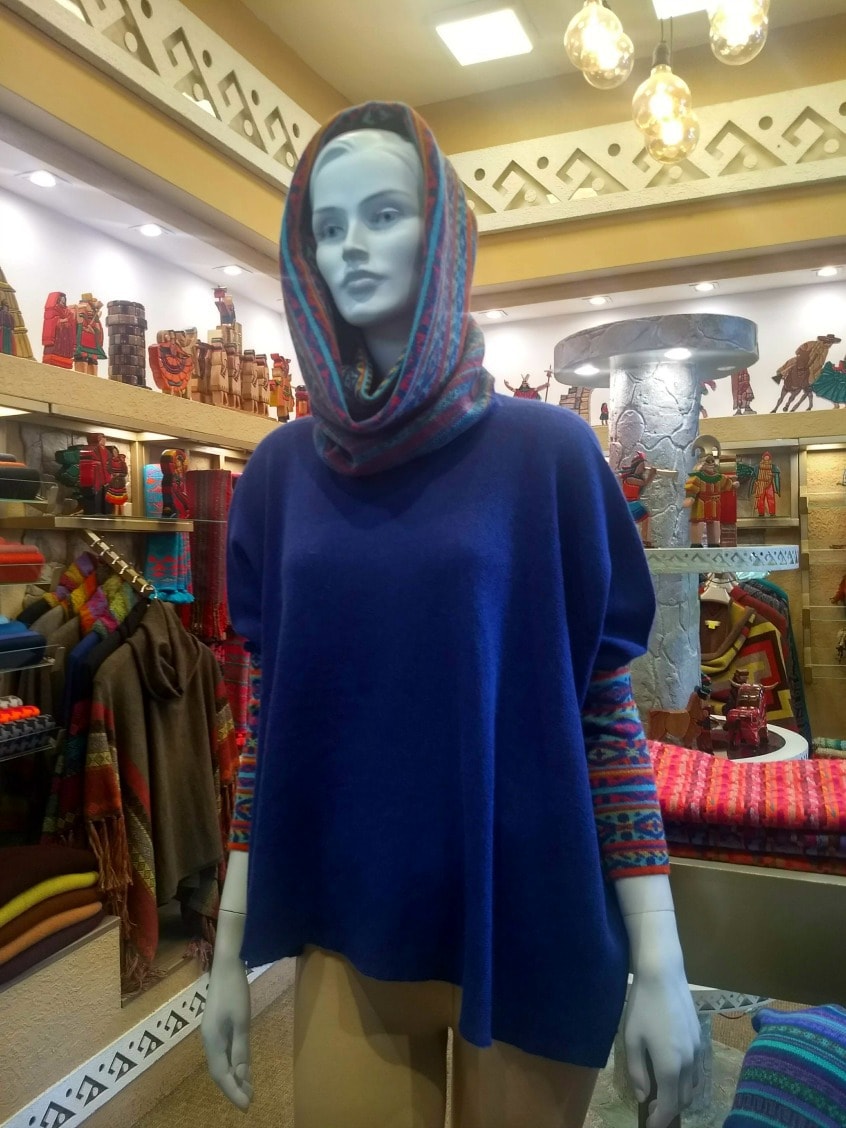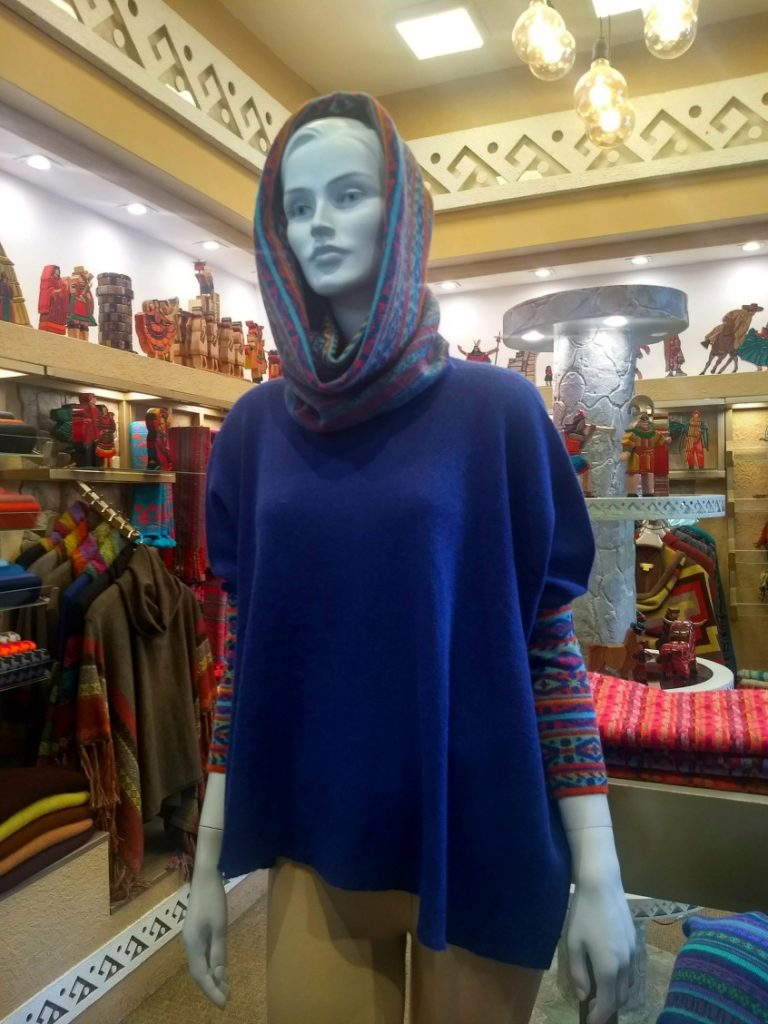 Though you'll also find traditional souvenirs in Vicunita, the market is probably the best place for those as the prices are so much lower. Get something for everyone on your list at the booths in the market.
After you go shopping, you have to visit some of the scenic places in Cusco - and there are quite a few.
Churches in Cusco Peru
Cusco's Main Square is absolutely stunning. Take your camera and wear your comfy shoes, you'll be taking some lovely photos as you walk around. 
The Church of the Society 
Church of the Society of Jesus (Iglesia de la Compania de Jesus) was constructed in 1576. The goal of this church was to be the most ornate church in the region, and it's stunning.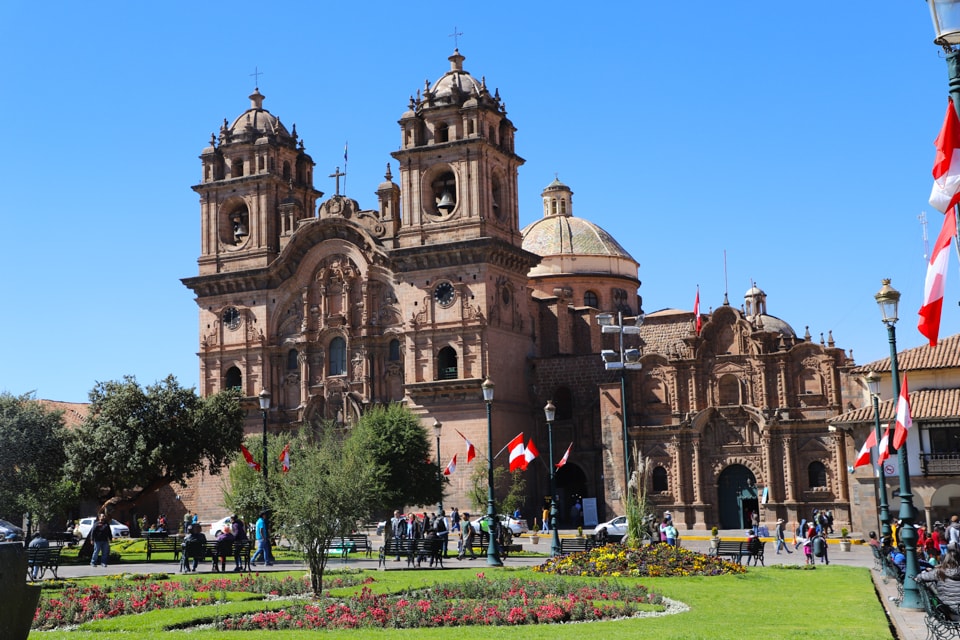 Church of Triumph
The Church of Triumph was built, in 1536. The architecture is breathtaking.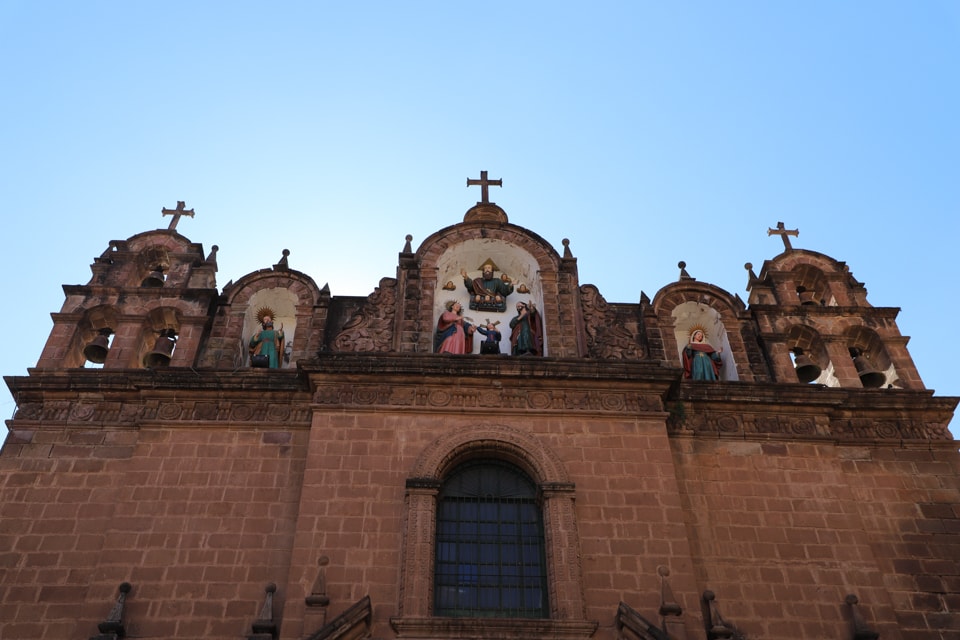 La Merced Church
Originally constructed in 1534, La Merced Church was built by the Order of the Mercedarians. This church was almost completely destroyed in an earthquake in 1650 but was rebuilt in the late 17th century.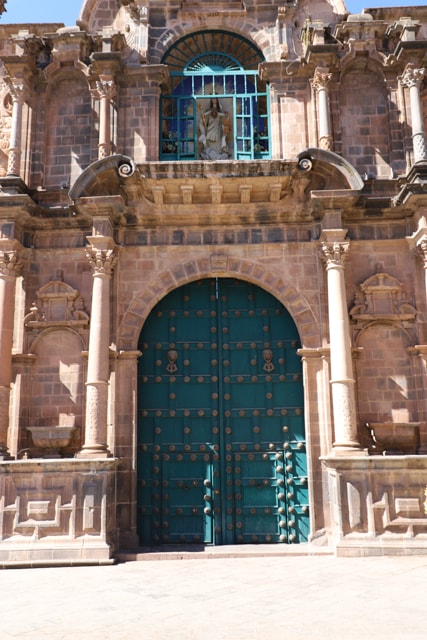 Virgen Del Carmen
This was the only church I entered, for lack of time, but it was incredibly beautiful.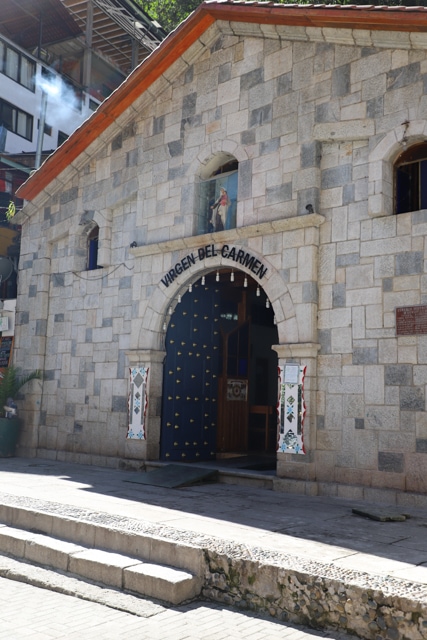 I wonder how many tourists pass this church by because it's so much smaller than the others.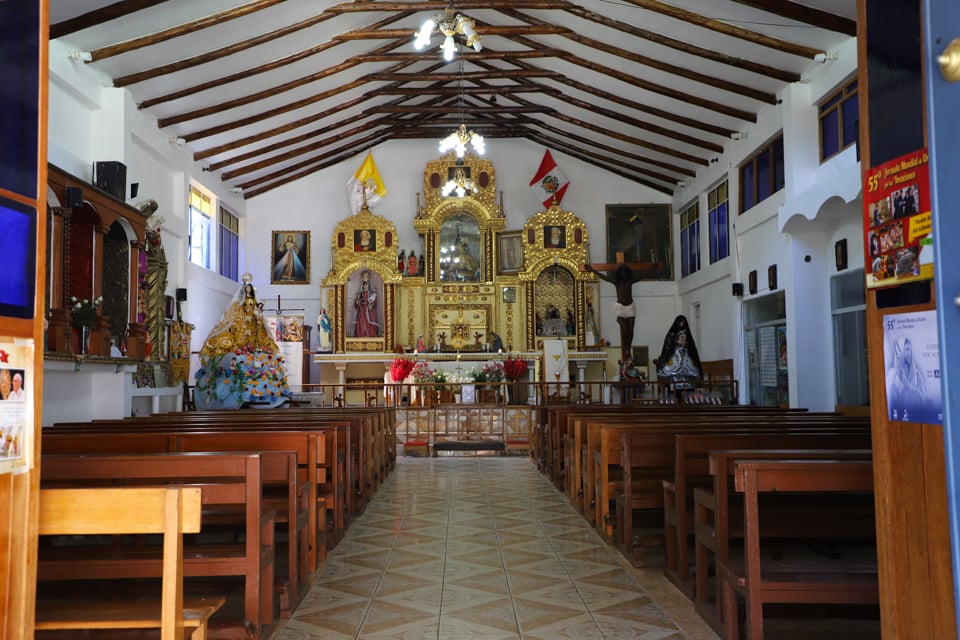 Cusco Cathedral
You must visit the Cathedral Basilica of the Assumption of the Virgin (also known as Cusco Cathedral). This was the second church built by the Jesuits - construction began in 1559 and ended in 1654. The sheer size of the Cathedral is a bit intimidating, especially when you think about when it was built.  
Museums in Cusco Peru
After you visit the stunning churches, take some time to learn about the history and culture of Cusco at the museums. Our guide, Juber, asked our group what we would like to do, and we all agreed we wanted to take a walking tour of Cusco.
Though there were Walking Tours we could book, our guide decided to personally take us on a tour. (We collectively decided there could not be a better G Adventures CEO than Juber!)
There are many historical museums in Cusco, so you'll have to choose what's most important to you to see, or stay for at least a week! Here are a few that stood out to me. All were walkable from our hotel in Cusco.
See the Living History Presentation
Be sure to check out the living history presentation at Calle Loreto in the Cultural Center of Cusco. You'll experience the history and culture of Peru in a way that mere books can't teach.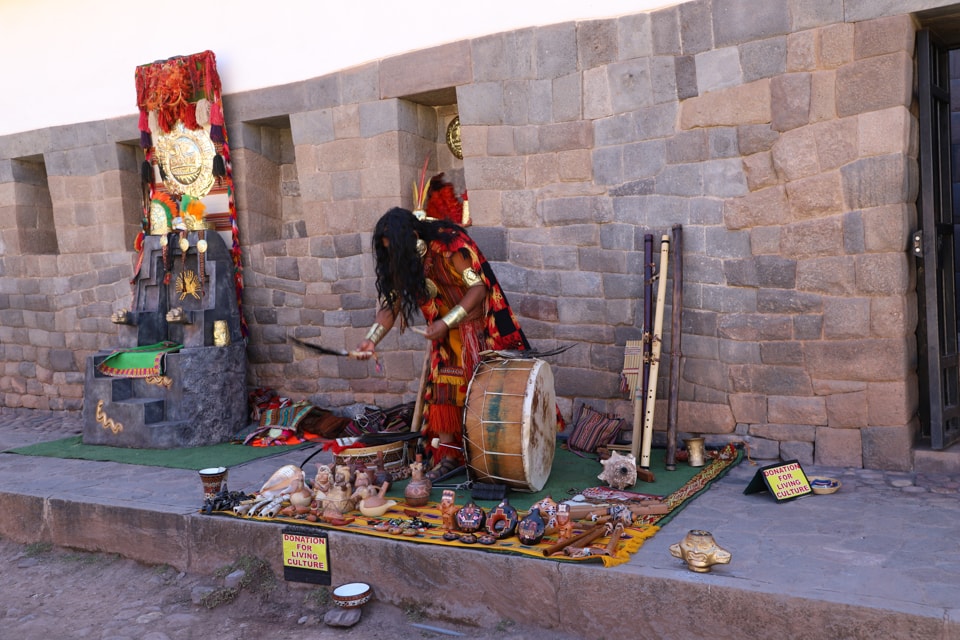 Being able to see and hear the history in front of me was so fun and interactive. This is especially a great idea for families since it is so educational. (TIP: This is another Alpaca or Llama photo opp!)
Visit the Planetarium Cusco
Because of Cusco's high altitude, it is a unique chance to experience the night sky. 
The scientific director of Planetarium Cusco is Erwin Salazar, author of the book Astronomia Inca. You will have a chance to look through this amazing telescope at the Planetarium.
Your guide will point out different constellations including the Southern Cross, only observable in the Southern Hemisphere. (A first for me!)
Once you go into the observatory, you can have unequaled views of the stars and planets. You will also learn about Incan astrology while you are there.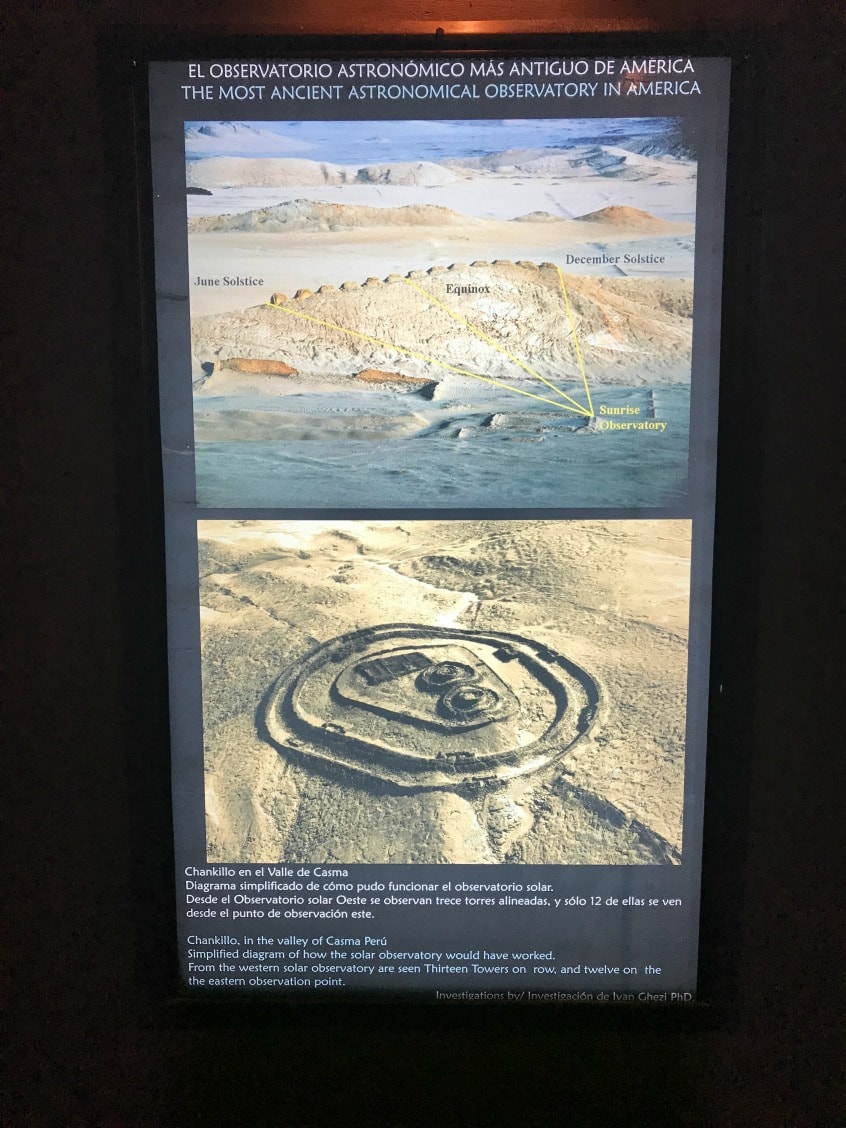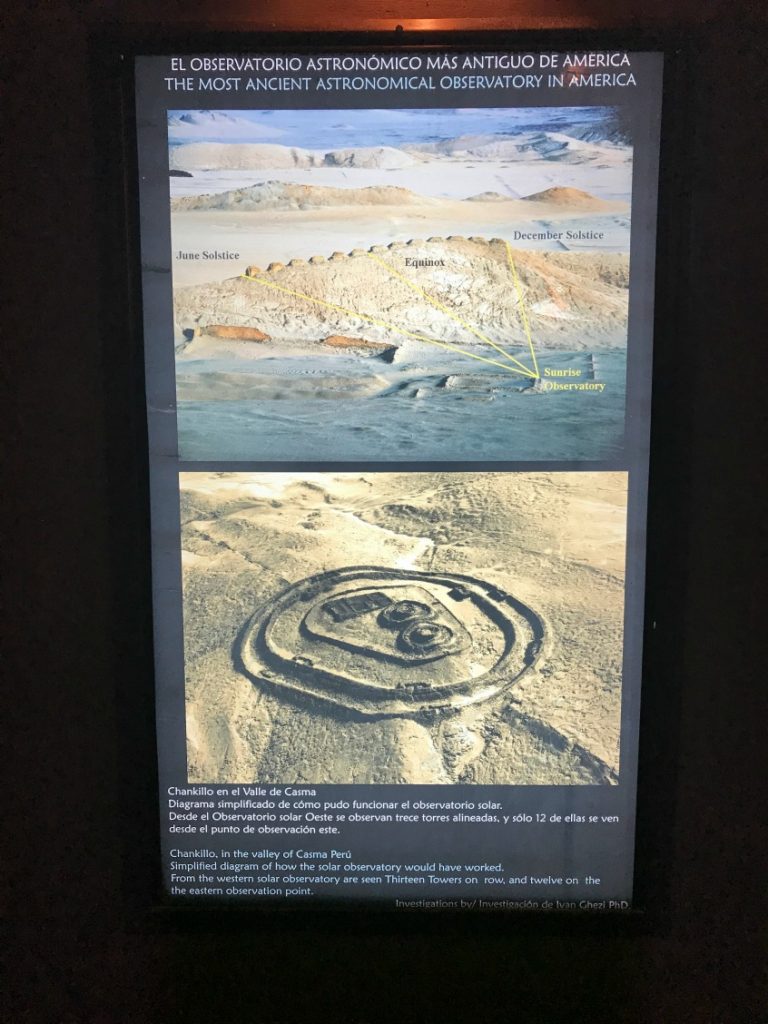 Many thanks to the Cusco Planetarium for sharing these photos. This is a small observatory, so you'll have to make reservations at Plaza de Armas before you go. This was booked for me as part of the G Adventures Tour.  
The Pre-Columbian Art Museum
This museum is actually built on an Inca ceremonial site. You'll see artwork, ceremonial masks, artifacts, and more. You'll want to spend a minimum of a couple of hours to see everything.
Qorikancha Site Museum
The Qorikancha Site Museum is where many Inca artifacts, as well as gold and silver, were stored. We learned that the Spaniards took advantage of the architectural skills of the Incas and built churches right on top of their foundations. This is the case with the Qorikancha Site Museum.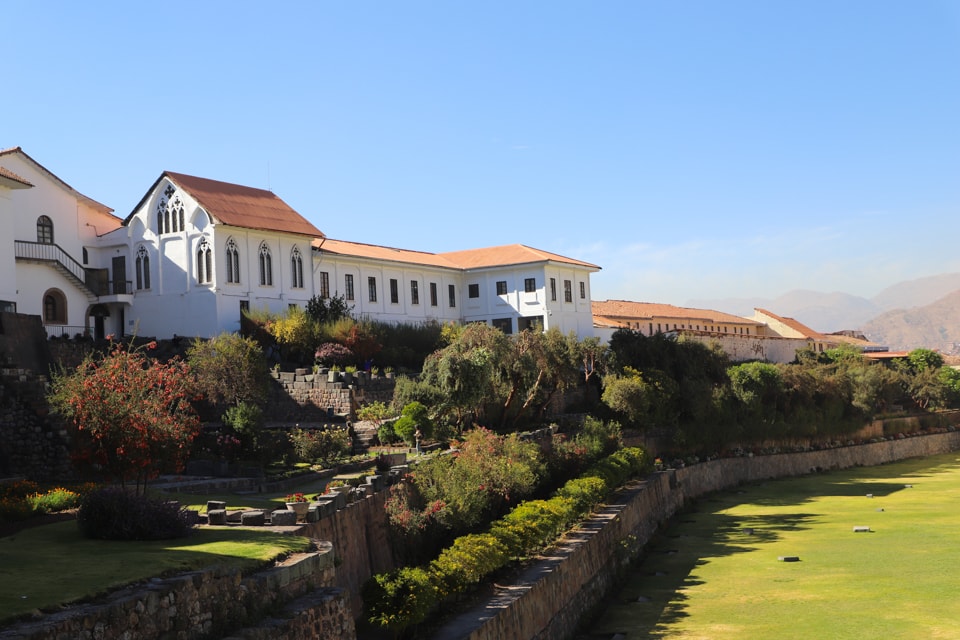 There is a small museum under the gardens. We decided not to go in, and I've seen mixed reviews from it being a favorite to being not so great. I enjoyed our short tour of the outside.
Casa Concha Museum
Though I didn't make it to this one, it's said that there are more artifacts from Machu Picchu at Casa Concha Museum than in any other museum in the world. If you want to see this collection, Casa Concha is your chance.
Visit the Chocolate Museum in Cusco
And perhaps the best place of all to visit is the mecca of all things chocolate - Choco Museo, or Chocolate Museum.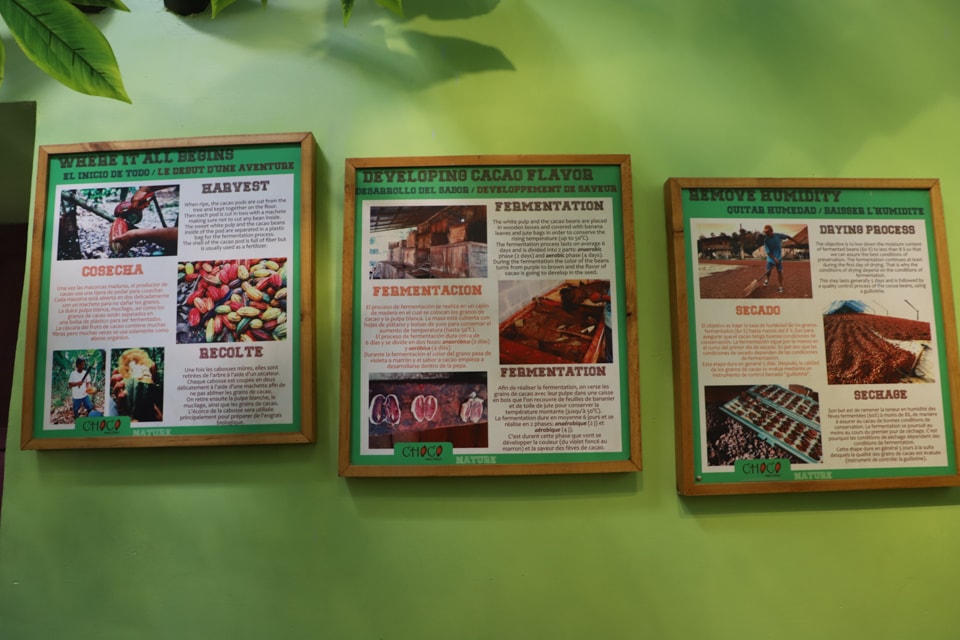 G Adventures had set up a tour for our group. We learned a lot about the different kinds of chocolate, including the difference between creating white, dark, and milk chocolate varieties.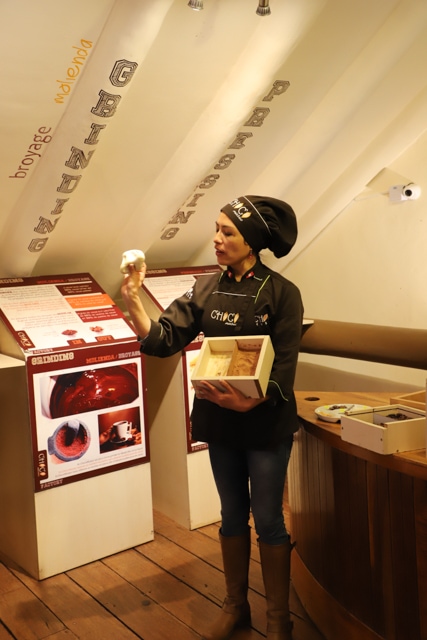 Yes, there is shopping to be had at the Chocolate Museum. And tastings!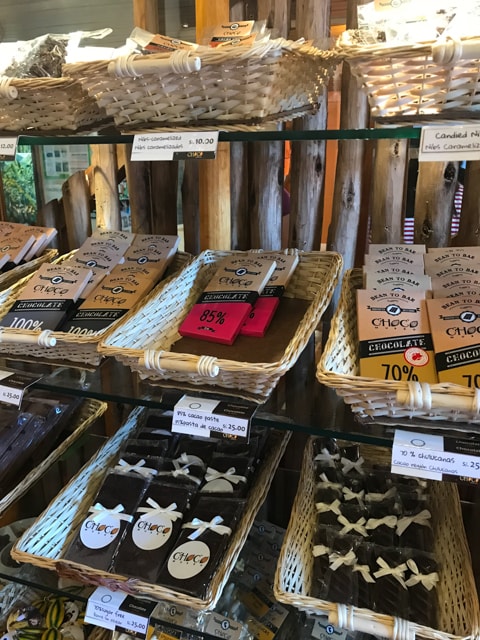 I did my share of supporting this wonderful establishment!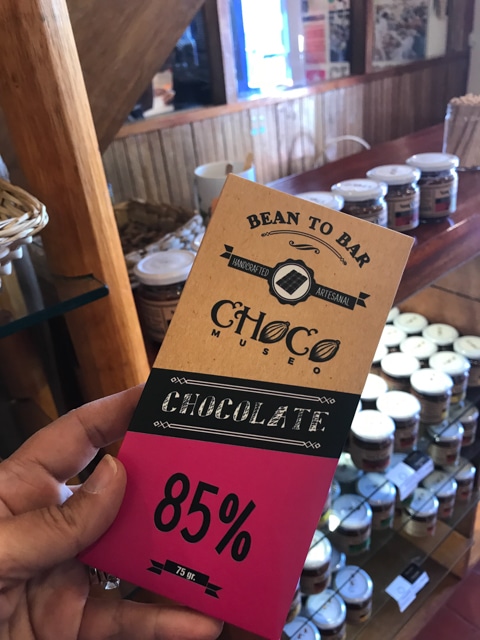 They also offer workshops and classes, so you can learn how to make your own truffles and chocolate desserts. It really looked like fun. I bought a few things for a recipe I'll be trying soon.
Food in Cusco Peru
And speaking of food, I always say the best way to experience the culture of a new area is to taste the authentic cuisine. In fact, alpaca is on the menu in many restaurants. I did try it, and it didn't taste much different than ground beef to me.
But guinea pig? I just couldn't bring myself to do it. Could it have been their advertising technique? Good possibility...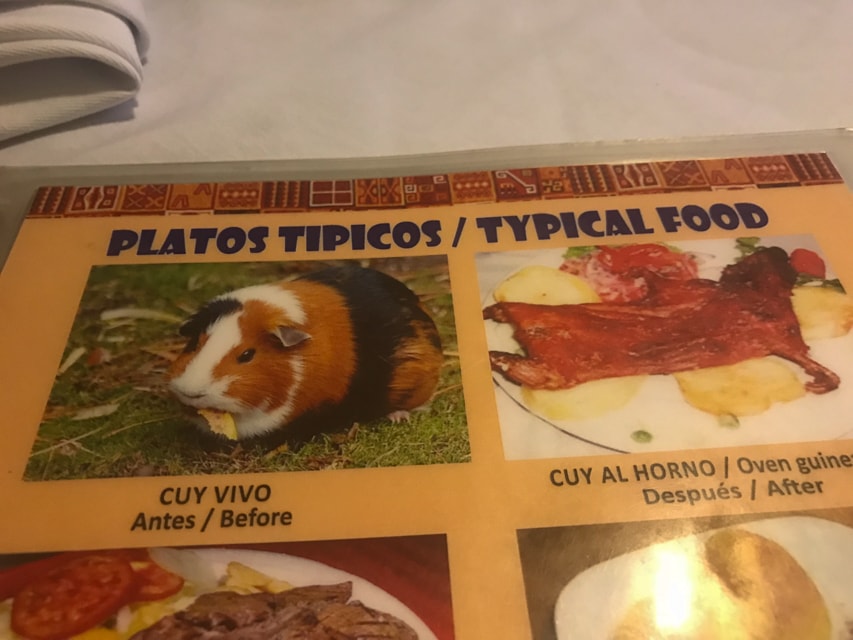 This was not the only restaurant that tried to woo me with cuteness...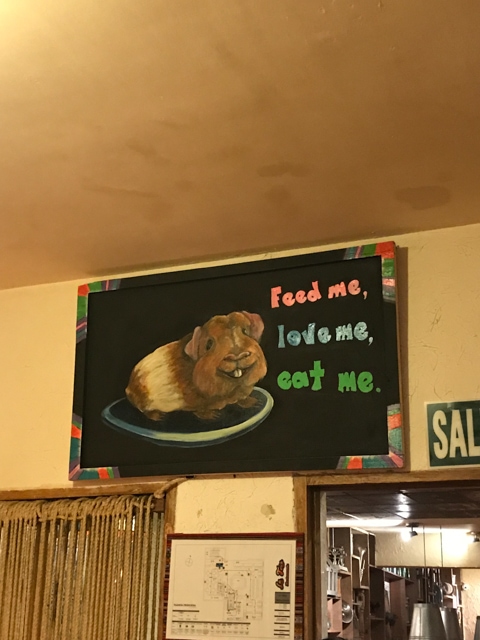 Fortunately, one of the guys in our group did order guinea pig, so we could see it. A few people tried it and said it was gamey, but not bad. Isn't it lovely butterflied? I just could not bring myself to try it!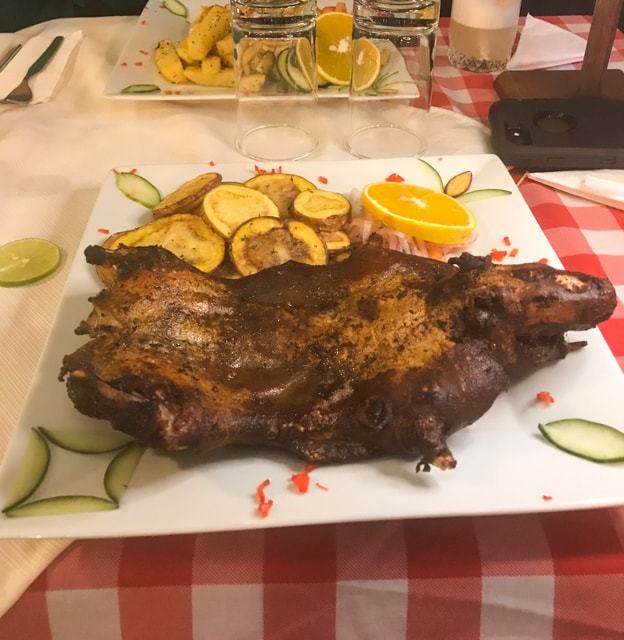 A couple of my new friends from the G Adventures tour group had heard about a German restaurant that served traditional Peruvian food and invited me to tag along.
You really should visit Granja Heidi Restaurant and begin with the Happiness Tea.
The tea was full of good-for-you herbs and had a lovely flavor.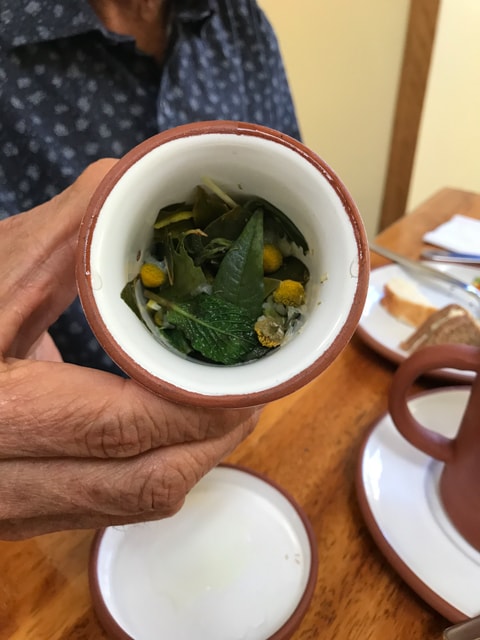 Granja Heidi has a pretty extensive menu and a lot of great vegetarian options. I ordered Loqro, which was a puree of mashed pumpkin with fava beans, cheese, potatoes, and rice. It was so delicious and so filling! Some foods just don't photograph well but it really was wonderful!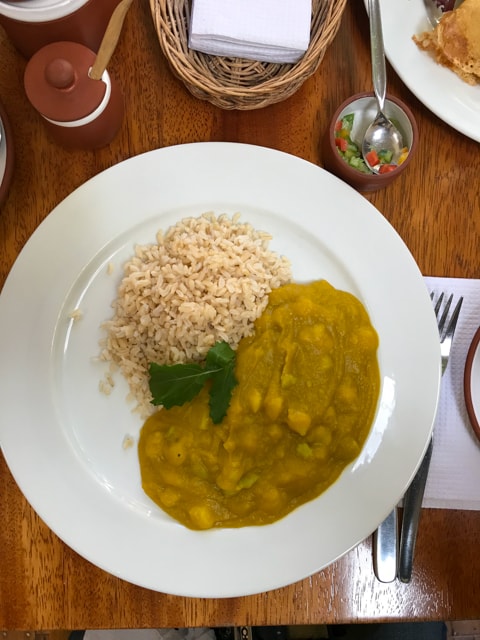 While you are in Cusco, you really must eat an authentic Pachamanca meal. This traditional Peruvian meal is baked with hot stones and may consist of lamb, mutton, pork, or (yep!) even guinea pig - all marinated in spices.
Locally grown produce is used in the dish too, including sweet potato, yucca, ears of corn, and tamale. I enjoyed this style of cooking so much, and the melding of the flavors and textures was wonderful.
One of my favorite restaurants in Cusco was Marcelo Batata. They create the most amazing contemporary Peruvian dishes.
It's a top choice in Lonely Planet - and for good reason. The food is made from locally grown produce and everything is prepared fresh. I had a delicious traditional stew. That's Peruvian comfort food.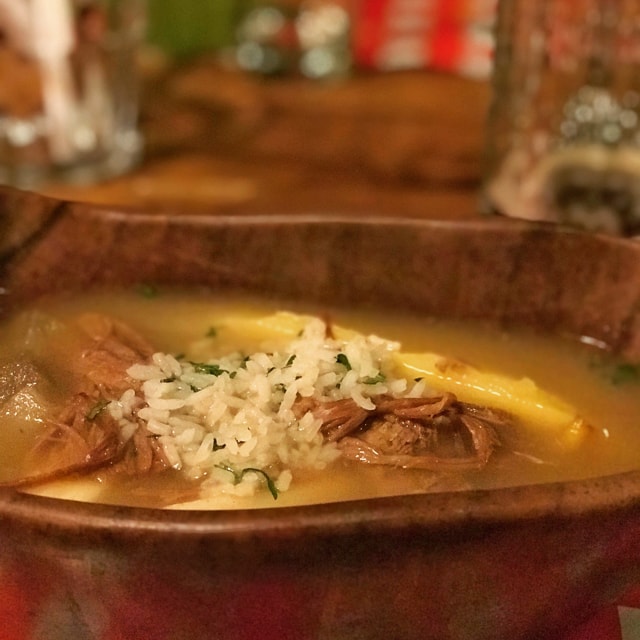 Ready to Visit Cusco, Peru?
What do you think? Are you ready to visit this incredible destination yet? Cusco Peru is truly one of the most amazing places to visit in South America. 
A visit to the ruins of Sacred Valley Peru was also on my itinerary, which was an awe-inspiring experience. Check out my tour as well as other destinations on the G Adventures website. 
What's on your vacation bucket list? Share in the comments. I'm always looking for new places to visit!
This post was written in partnership with G Adventures and contains affiliate links, meaning I may receive a small commission at no extra cost to you. Please let me know if you have questions about this trip and I'll be happy to answer them or connect you with a G Adventures rep.