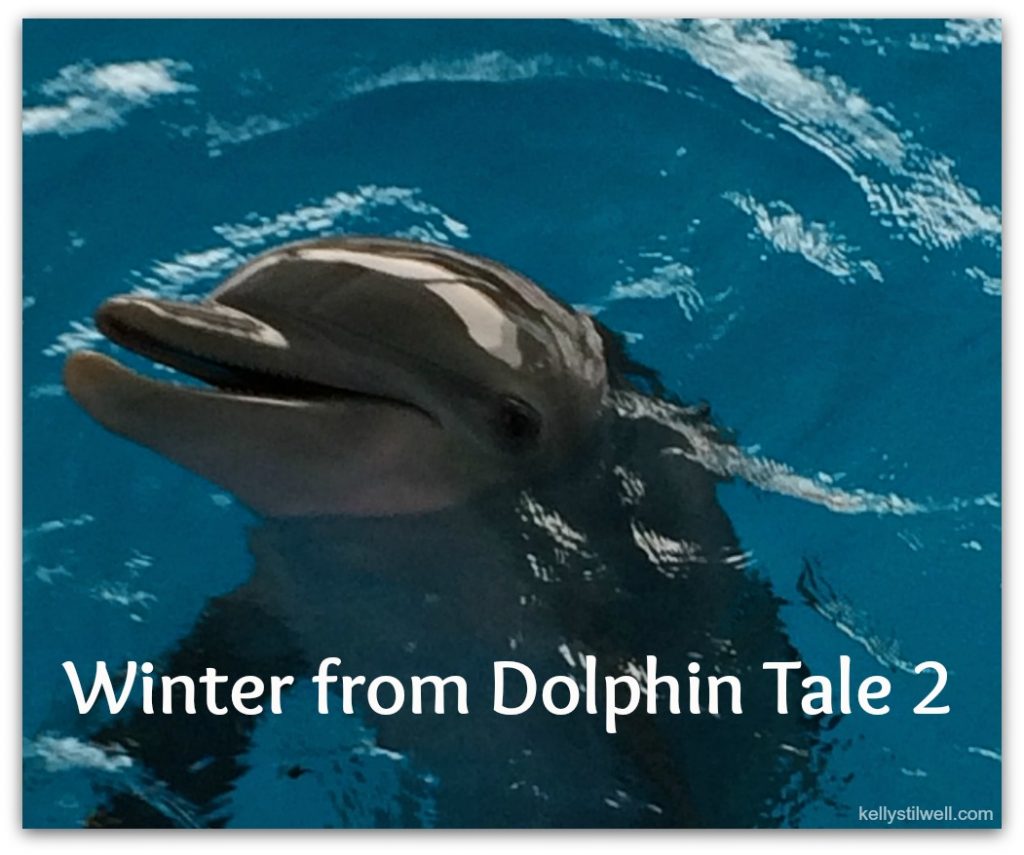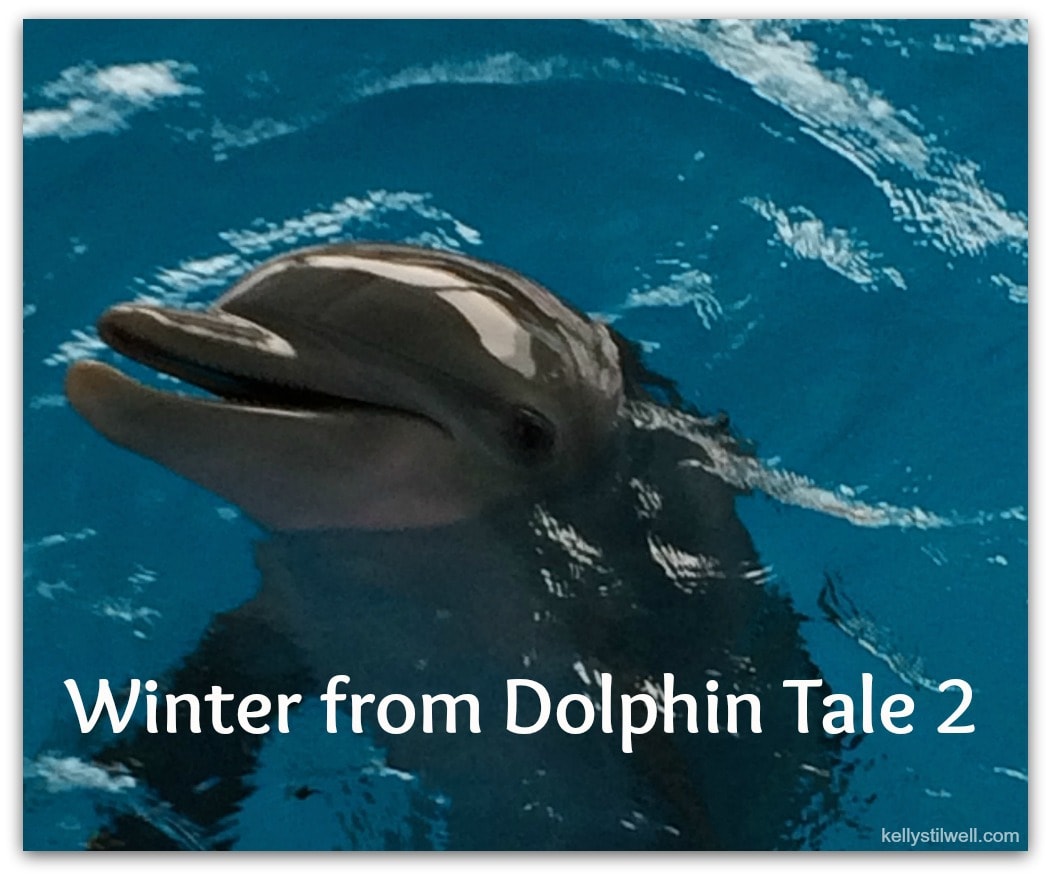 Clearwater Marine Aquarium located in Clearwater, Florida, has become pretty famous in the past five years or so. It all started with a tragedy. Winter the dolphin was found stranded in 2005 after she became entangled in a crab trap. She was transported to Clearwater Marine Aquarium for treatment. As the circulation to Winter's fluke was cut off, the damage to her tail couldn't be reversed, and she lost her tail. But that was really the beginning of the story. Because of the passion and commitment of this truly amazing team, Winter is thriving.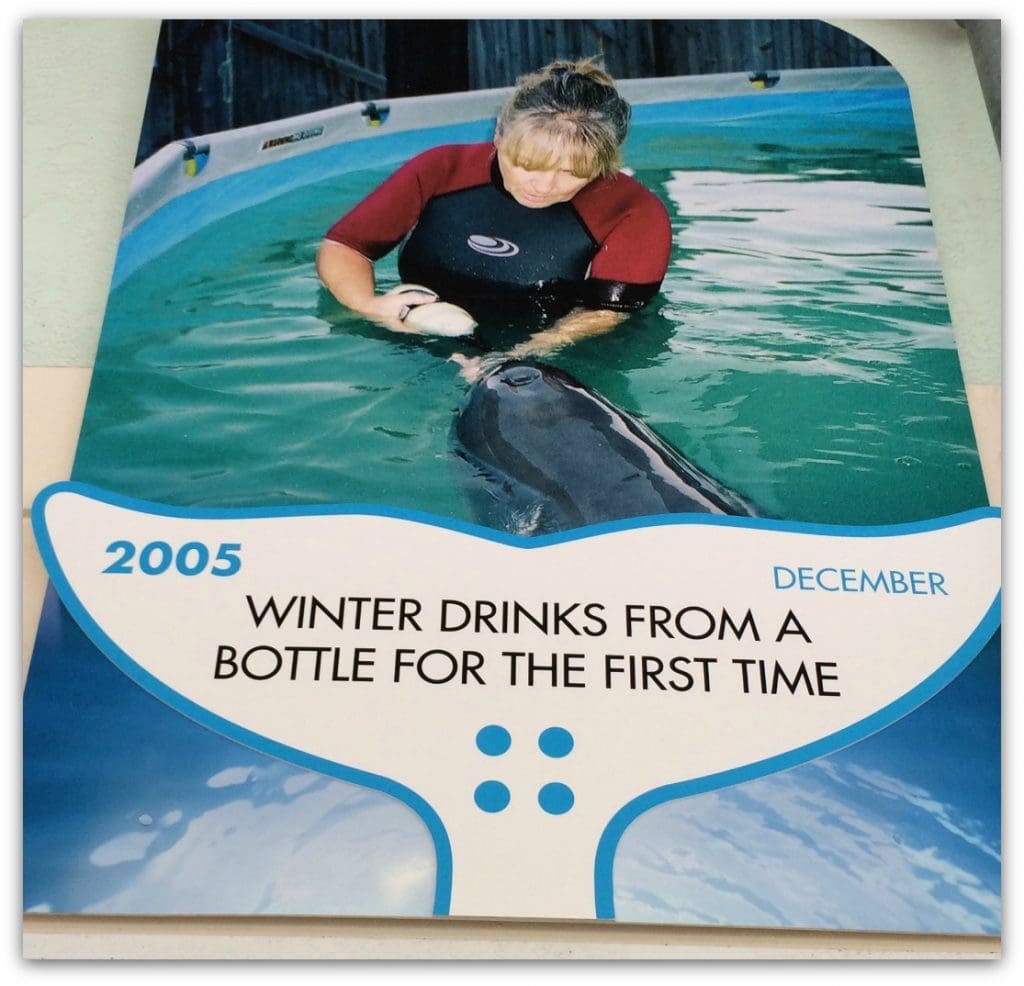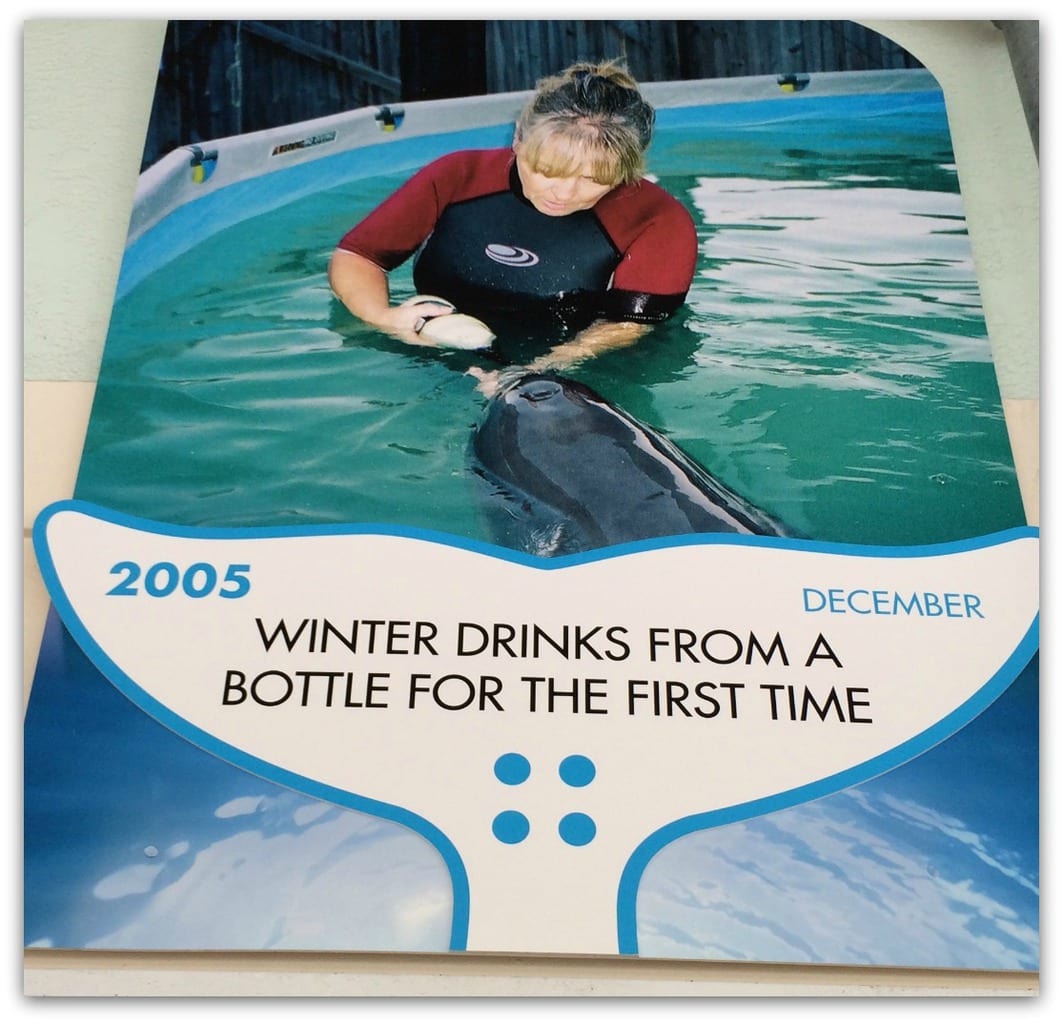 David Yates, CEO of the Aquarium, made a video about Winter and sent it to the Today show. When the piece aired, people from all over the world fell in love with Winter. Richard Ingber, President of Worldwide Marketing for Alcon Entertainment, also saw the video, and approached Yates about making a movie. The rest is history. Dolphin Tale was a huge success, and Dolphin Tale 2, with the same amazing cast of Harry Connick, Jr, Cozi Zuehlsdorff, Nathan Gamble, Ashley Judd, and Morgan Freeman is about to hit the big screen in a few days. I've seen the film and will be sharing soon, but I can tell you that you don't want to miss it. Take your whole family!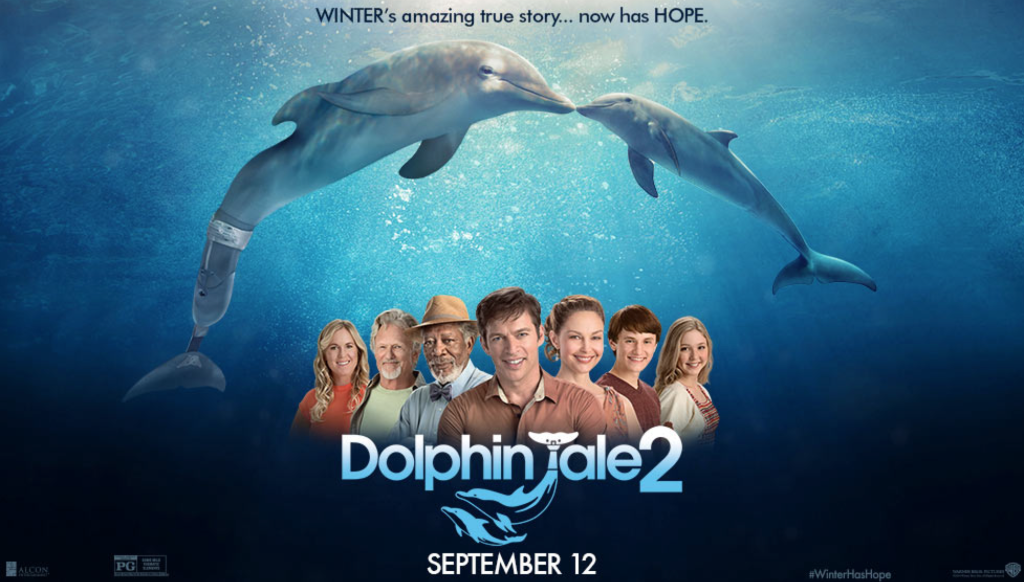 Most dolphins would not survive such an ordeal, which is why Winter is an inspiration to so many. On any given day, including the day I visited last month, you will see people in wheel chairs, with missing limbs, or with other physical challenges that they, too, had to overcome. They've come to see Winter because they can identify with her. Tragedy would not keep them down, either. Somehow being close to Winter inspires them. Watching Winter's story, in Dolphin Tale and Dolphin Tale 2, inspires the rest of us.
Now that you know why Clearwater Marine Aquarium is so famous, let me share with you my top 5 reasons for visiting:
1 ) Of course you know the number one reason, and that's Winter. She is spectacular to watch, and you won't believe how close you can get to her. Check out this video I took of her trainer getting her up on the platform.

I took this photograph several years ago just after the Dolphin Tale was released. It was on my daughter's sixteenth birthday, and was what she chose to do on that day. The CMA is always improving Winter's prosthetic tail so this is not exactly how it looks now, but you can get an idea of what it looks like just before they put her tail on.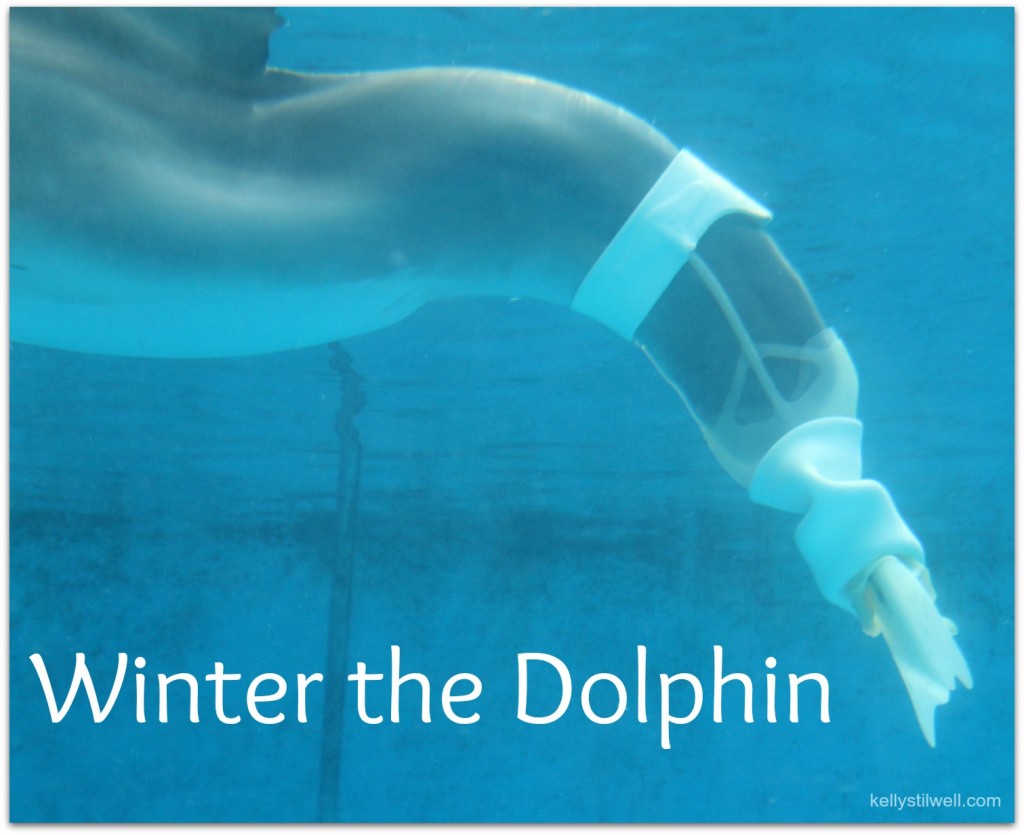 2) The other dolphins. Living in Florida, I see dolphins in the wild quite a bit, but it's amazing to be able to see them up close at CMA. There are actually three dolphins at CMA currently; Winter, Hope, and Nicholas. All three are there because of injuries and the inability to be released. By the way, when you see Dolphin Tale 2, you will understand that if there is any way an animal at CMA can be released, it will be released. Though CMA has offered dolphin shows in the past, three days ago it was announced that no more shows will be held in the new facility being built. The mission of CMA is to rescue, rehabilitate, and release, and that will be their focus from here on out. Visitors will be able to see staff working with the animals from platforms and walkways. It will be more of an educational experience than entertainment, but trust me, these animals are so much fun to watch, you won't miss the shows. You'll see Winter and Hope together when you visit, and here's Nicholas.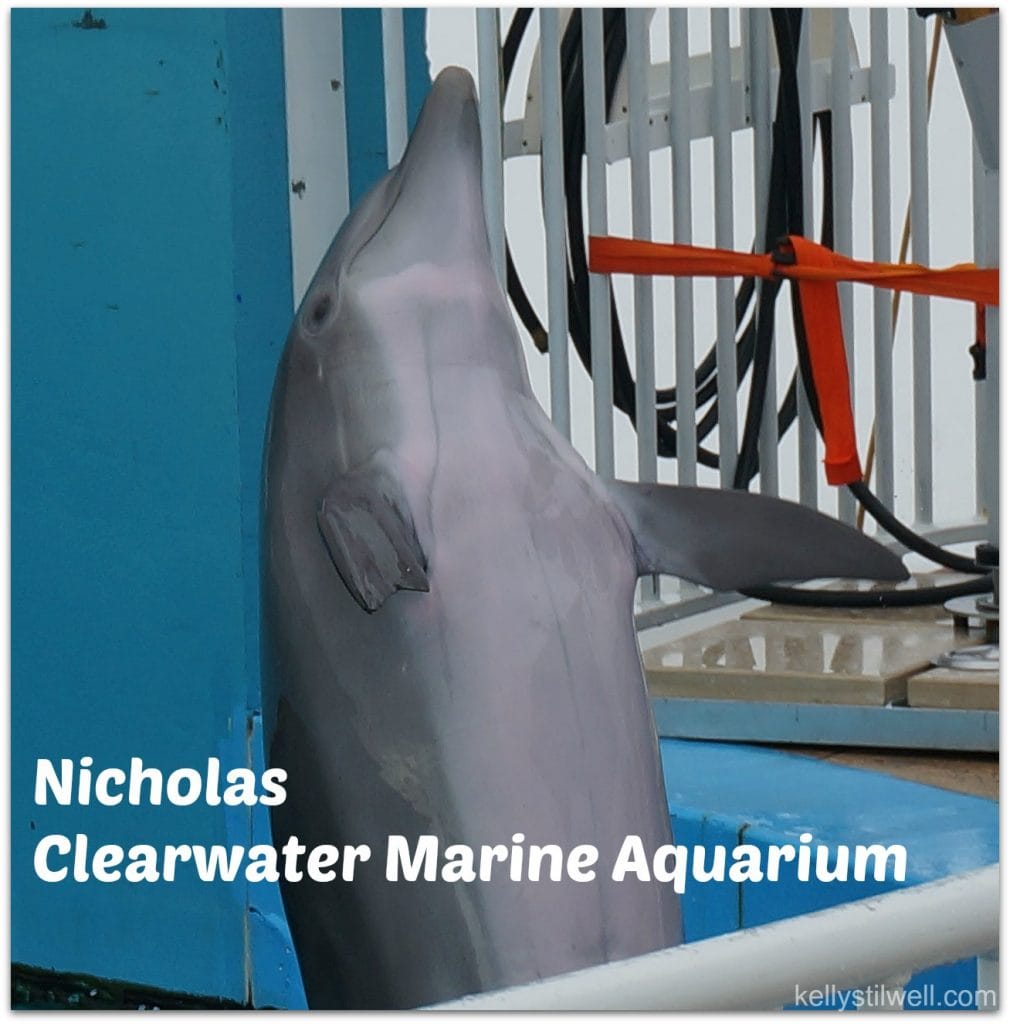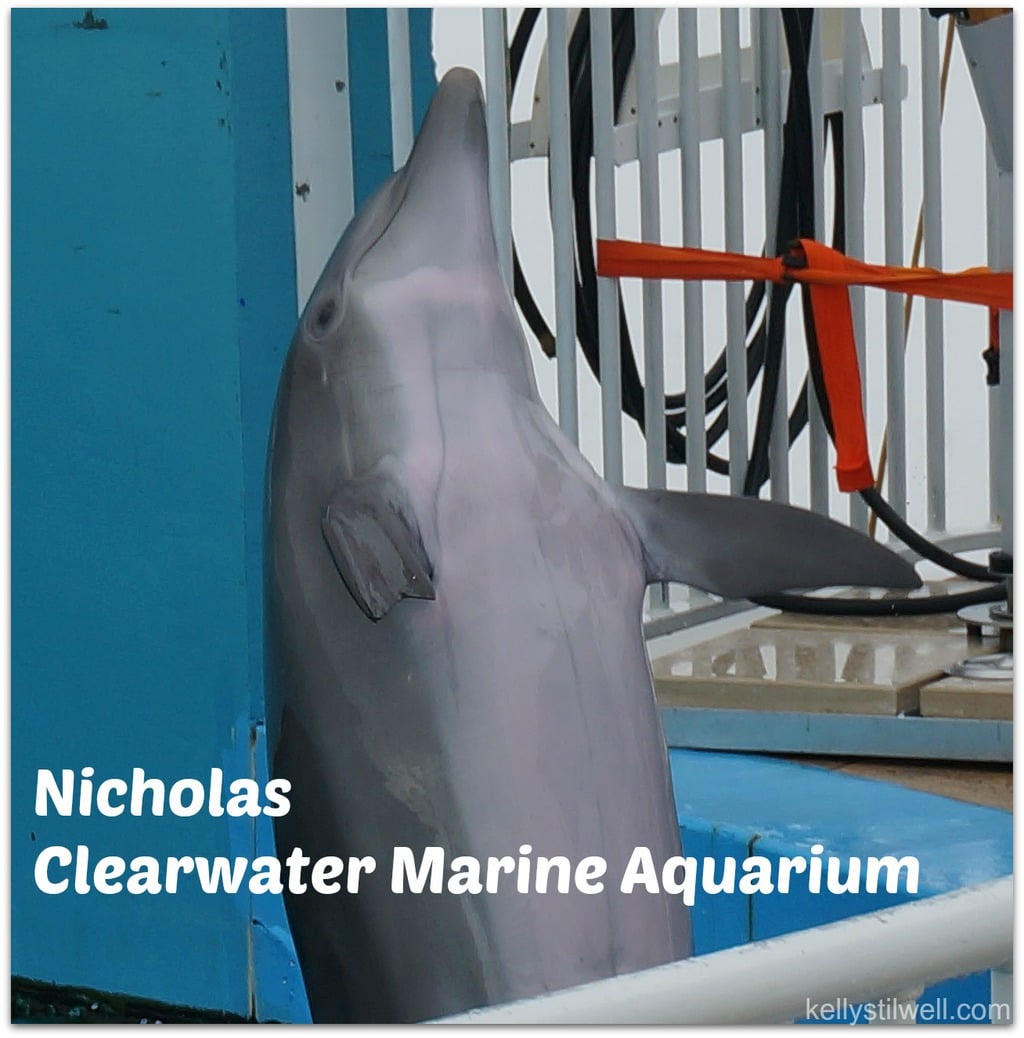 3) The other marine animals at Clearwater Marine Aquarium are also fun to watch, and there is always someone to answer questions. You'll see otters, sea turtles, sharks, pelicans, stingrays, and others. The Touch Tank at CMA is huge, and you and your kids will enjoy being able to learn about the creatures housing the tank.

4) Winter's Dolphin Tale Adventure. In a completely separate building which you get to on the Jolly Trolley or by boat shuttle is not to be missed. We took the boat shuttle, which is short and kind of fun in itself. Here you can learn all about the making of Dolphin Tale, see actual props and rebuilt movie scenes, and the kids can enjoy a lot of hands-on activities. Between the CMA and Winter's Dolphin Tale Adventure, you should plan on spending a good part of the day. Your kids will not want to leave!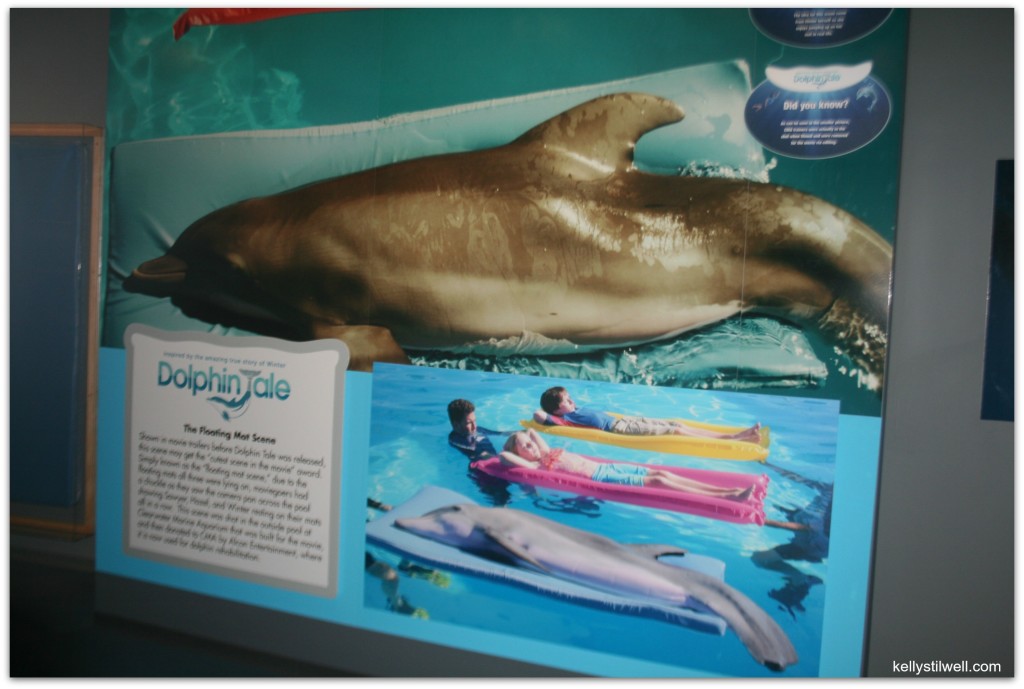 5) The Hurricane exhibit is part of Winter's Dolphin Tale Adventure, but it is too much fun (and educational!) not to include as one of my tip 5! It's interactive and gives you an idea of what it's like to experience a hurricane. We loved it!
Make plans to visit Clearwater Marine Aquarium soon! You will have so much fun, and leave more educated about the world around you, which is always a good thing.
Have your kids heard the story of Winter? I'll be sharing some educational materials that will help your children learn more, and I'll be giving away a prize pack of a DOLPHIN TALE 2 t-shirt and sunglasses! You can subscribe here so you don't miss it! It's coming soon!

Clearwater Marine Aquariums is located at 249 Windward Passage in Clearwater, Florida. Check the website for the different activities available. Admission to Winter's Tale Dolphin Adventure is FREE with your paid admission to Clearwater Marine Aquarium; park for free at both WDTA and CMA and take a complimentary  Jolley Trolley or boat shuttle ride between the two facilities!