Deciding where to stay in Sydney Australia can be overwhelming as this is a large city with a lot to see. Especially after the long flight, the last thing you want to do is arrive to find you're in a not-so-great hotel. We're here to help.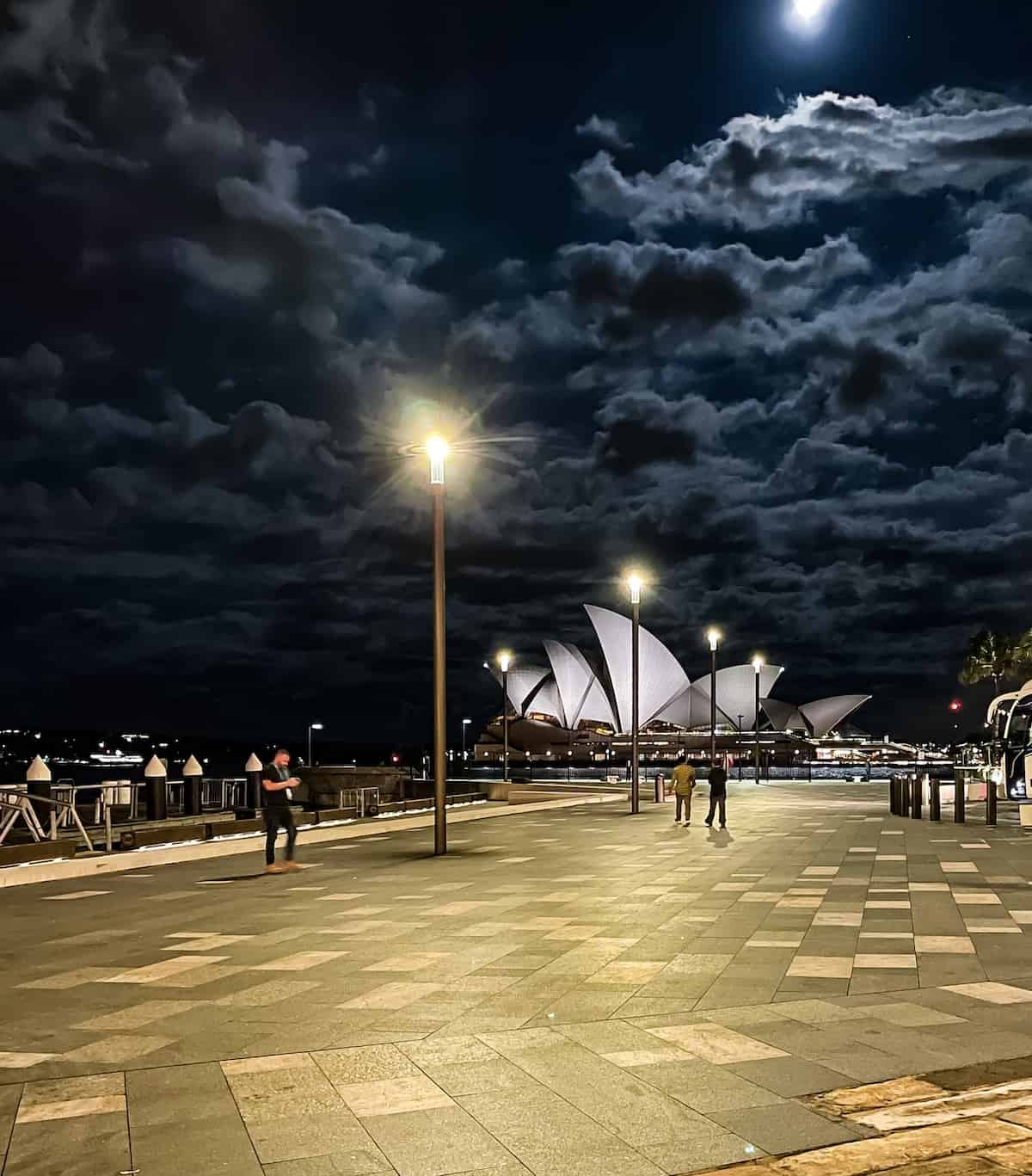 Whether you are looking for the most luxurious hotel, or a lovely Sydney accommodation that is more affordable, I have the best hotels for you in the heart of the city! Note: I have personally stayed at both hotels.
Where is Sydney Australia?
Sydney is located in New South Wales, on Australia's east coast. It's not only the capital of NSW, but it also has the largest population of any city in the state.
Why You Want to Visit
I spent twelve days in Australia in May, and it's easy to see why people fall in love with this beautiful, friendly country. Though this was the 33rd country I've visited, it's at the top of my list for so many reasons.
Being able to speak the same language while also getting a different cultural experience was one of the top reasons I loved Australia. The people were so welcoming.
The food is always important to me (big surprise!) and it did not disappoint. Seafood and meat lovers alike will be thrilled, but there were delicious vegan options on every menu, too.
And the desserts - don't get me started! You have to try that Strawberry Watermelon Cake from Black Star Pastry. It is as good as it looks!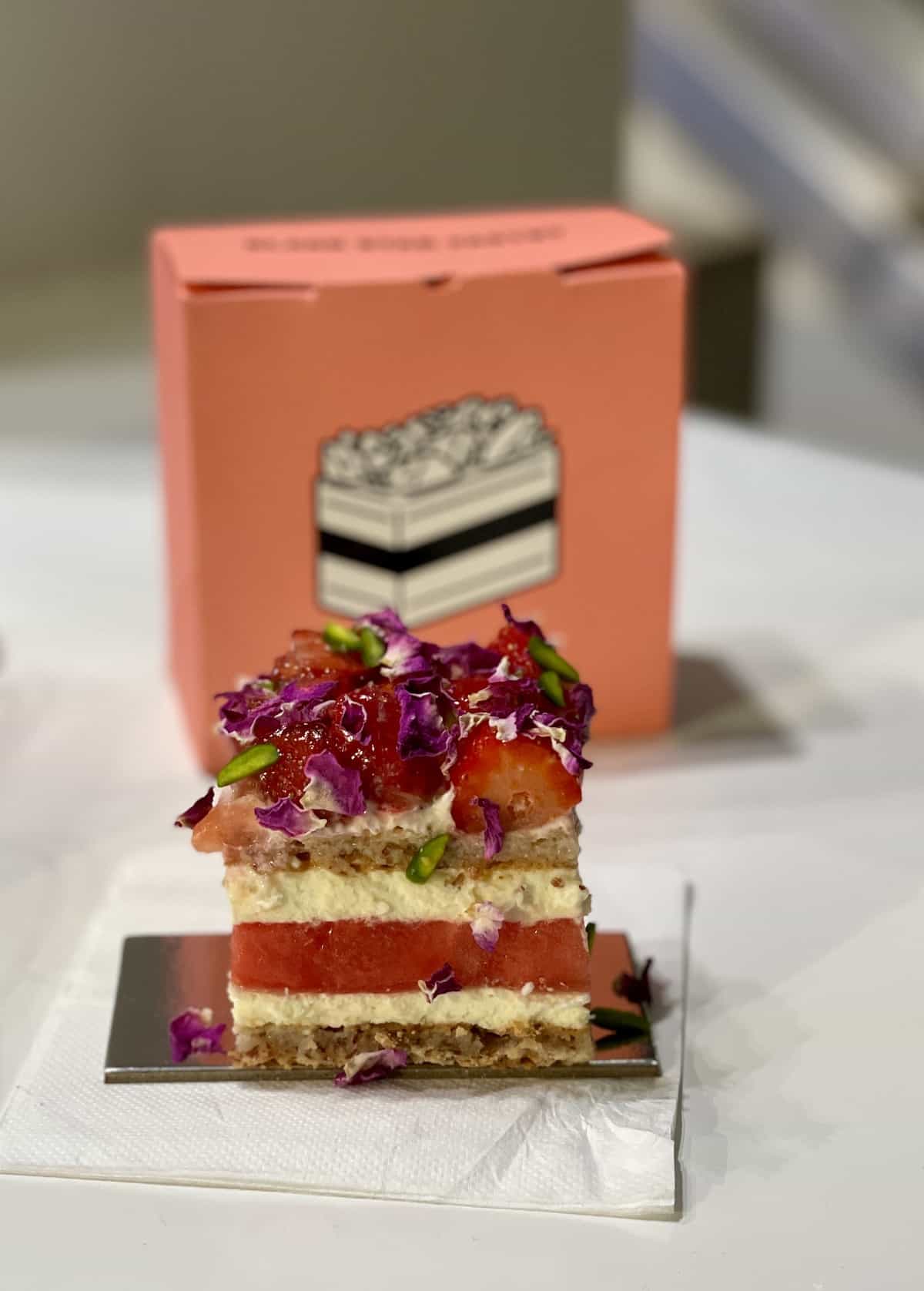 I explored not-to-miss foods with my new friends, Parth Bajaj from Mumbai and Remi from Tokyo, and we had so much fun! (That post is coming soon!)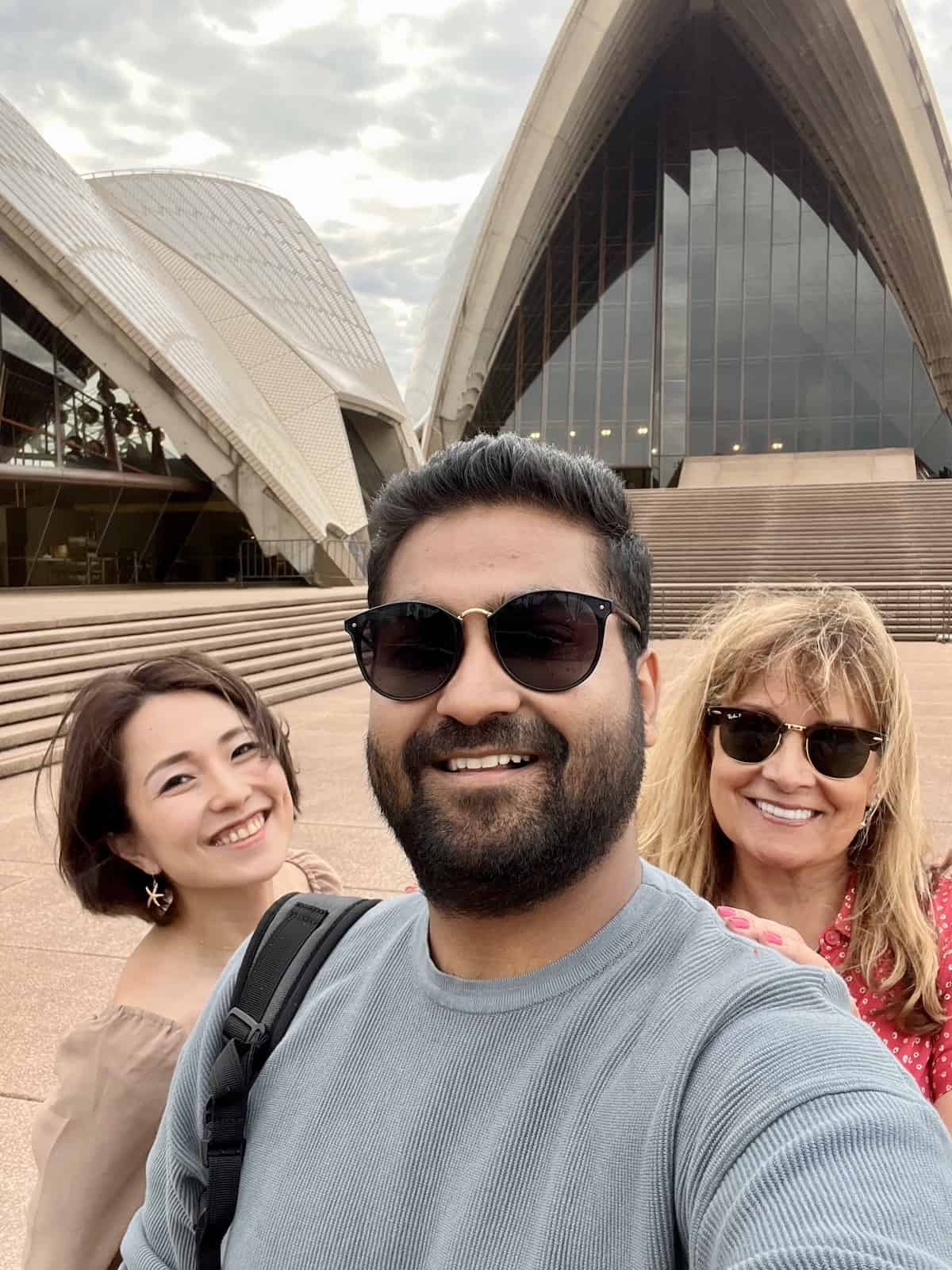 Sydney is such a beautiful city. As it's the largest city in all of Australia, there's obviously so much to see. I really only had one afternoon to explore as I was attending a conference, but I still managed to do a lot.
We knocked out a list of the can't miss foods, saw the Sydney Opera House, Opera Bar, Sydney Harbour Bridge, Chinatown, Sydney Town Hall, and more, all in a few hours!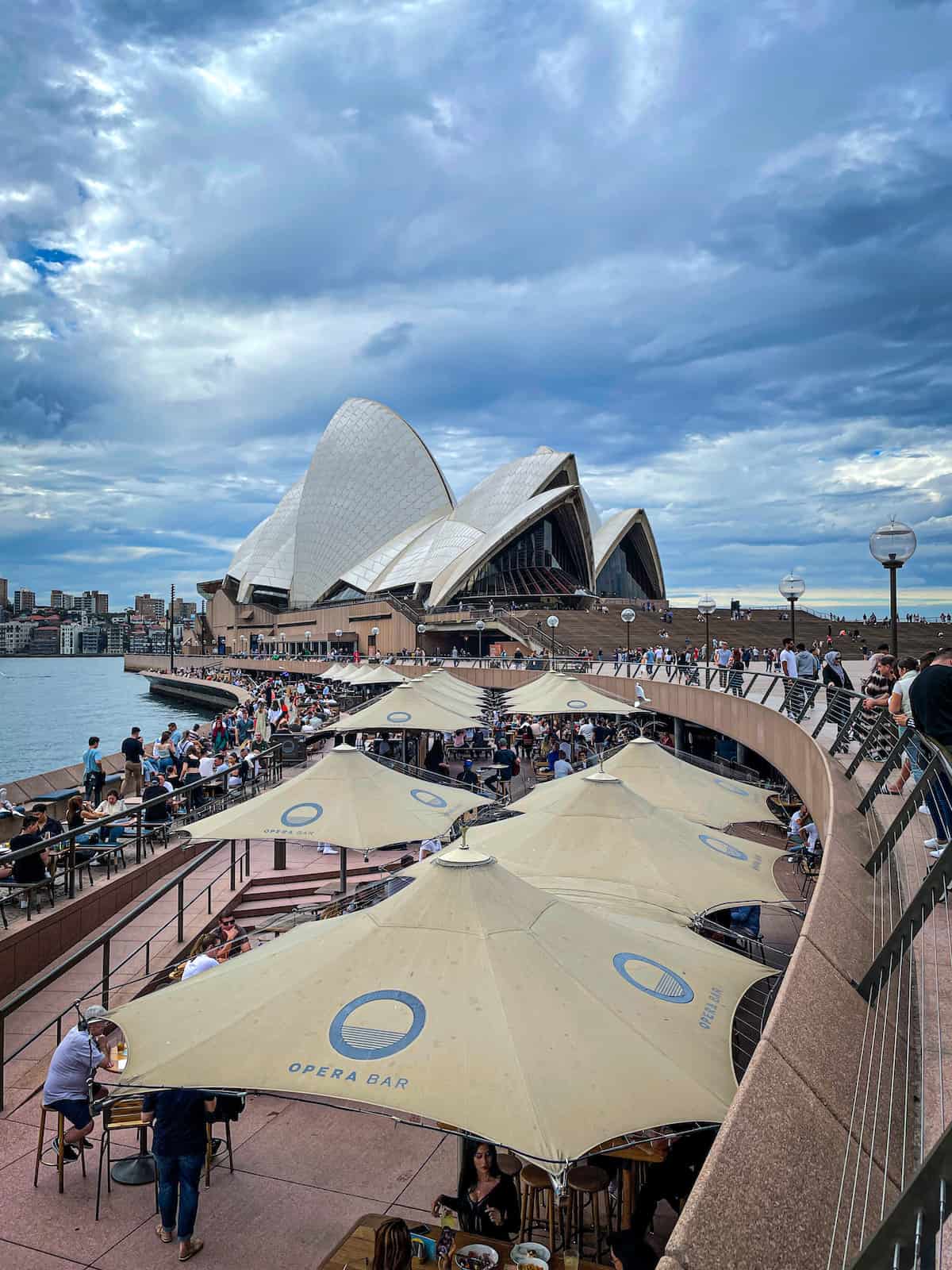 The key to being able to explore a city is having a comfortable place to lay your head at the end of the day. It also helps if you're staying close to the popular areas.
We walked to most of the spots we visited, but a couple of times we needed to travel more quickly. The good news is that we always had easy access to public transport like the train stations or Uber.
Luxury Meets Modern at Crown Sydney
As I stood looking out at the view of the Opera House and Harbour Bridge from the Crown Sydney Hotel, my mind was reeling with ideas of where to begin.
The Crown Sydney is my first choice for where to stay in Sydney. This may be the most luxurious hotel I've ever experienced.
I'm still debating whether my favorite of all time is Crown Sydney or the St. Regis in Amman! (See things to do in Amman if you're thinking about visiting!)
See the tallest building on the skyline? Welcome to the Crown Sydney.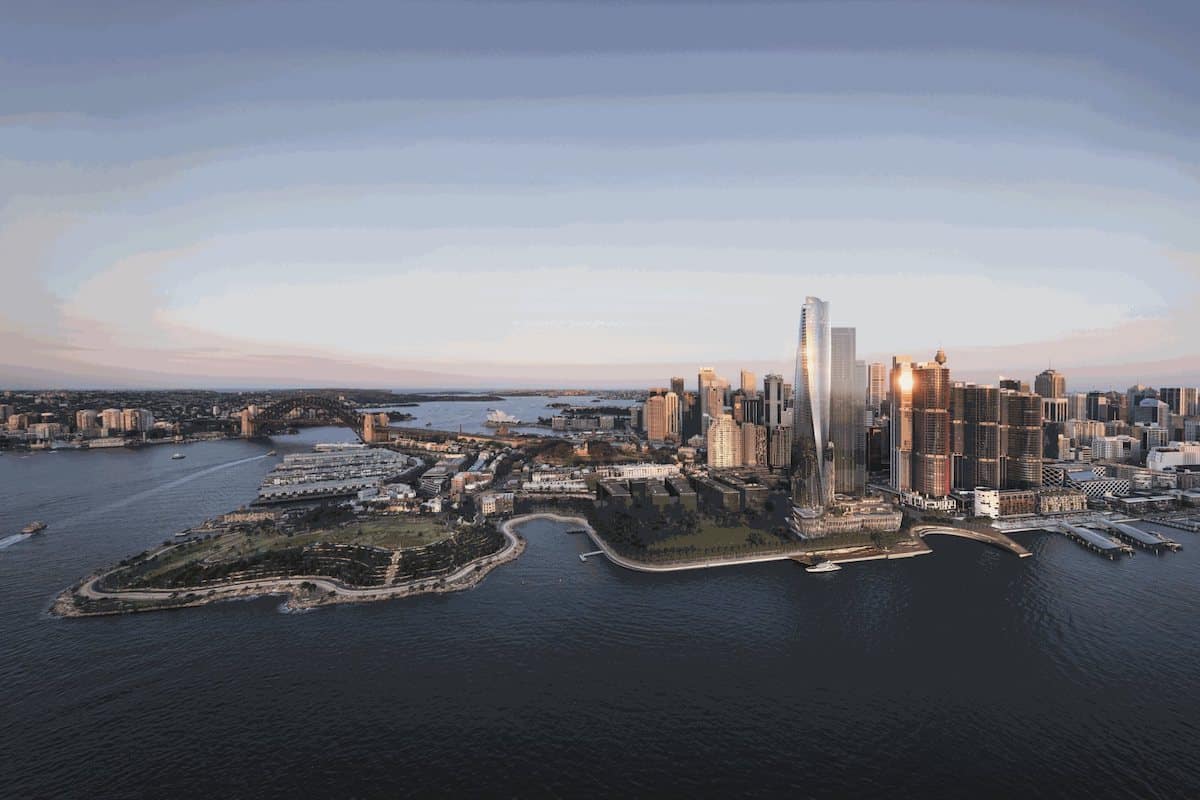 Awarded a global gold standard by Forbes Travel Guide for their locations in Perth and Melbourne, it's only a matter of time until this newer property also joins that exclusive group of best places to stay.
Located in the Heart of the City
Located on Barangaroo Avenue at the edge of the Central Business District and a short walk to the Sydney Opera House, Darling Harbour, and Royal Botanic Gardens, Crown Sydney truly is a sanctuary. My room was so lovely and comfortable, with every amenity I could want.
Spacious Luxurious Rooms
You'll have many choices when it comes to stylish spacious rooms.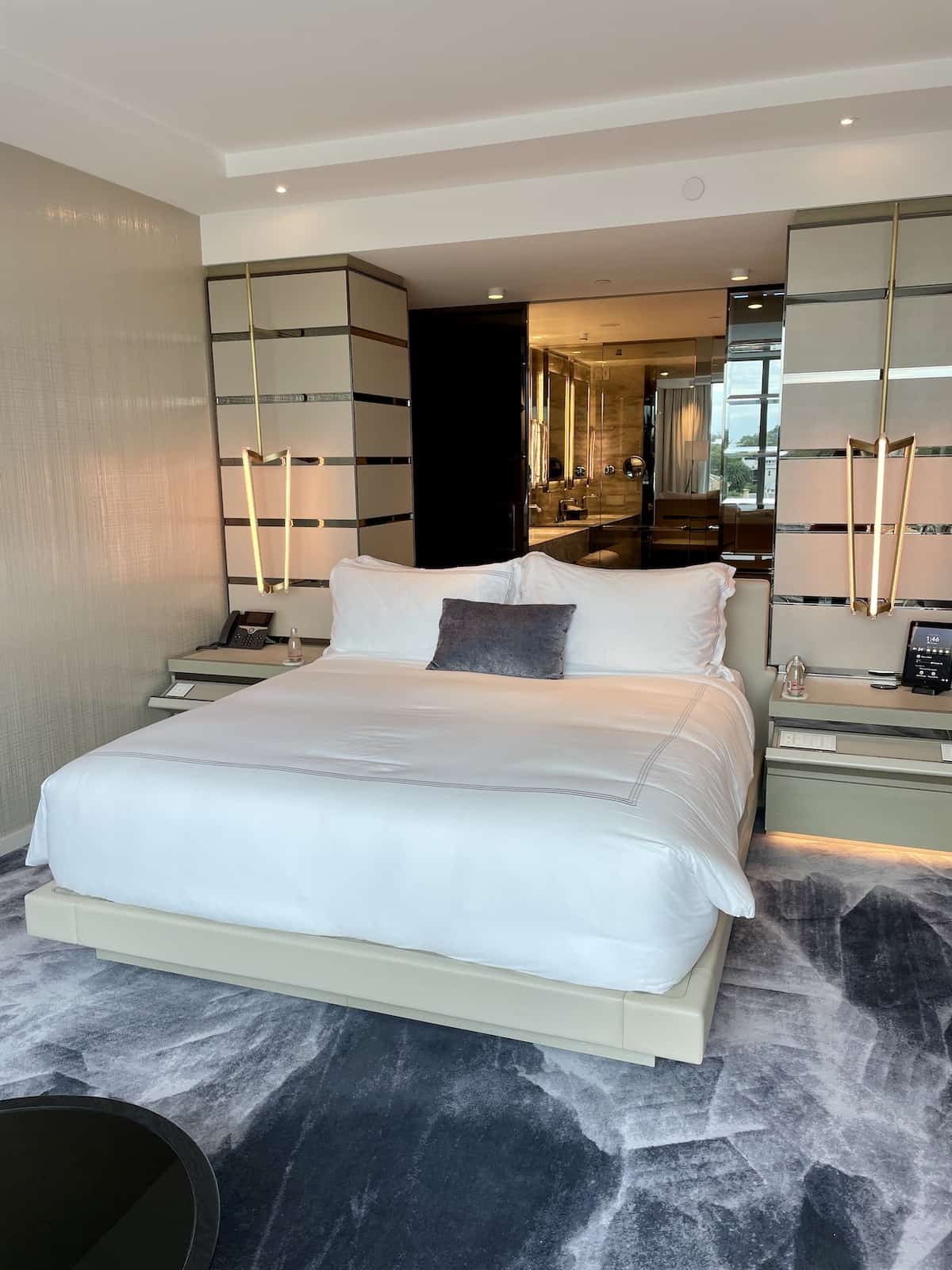 From the Opera Twin (with views of the Opera House) to the Executive Harbour Bridge Suite (with views of Sydney Harbour Bridge), there is a perfect room for everyone.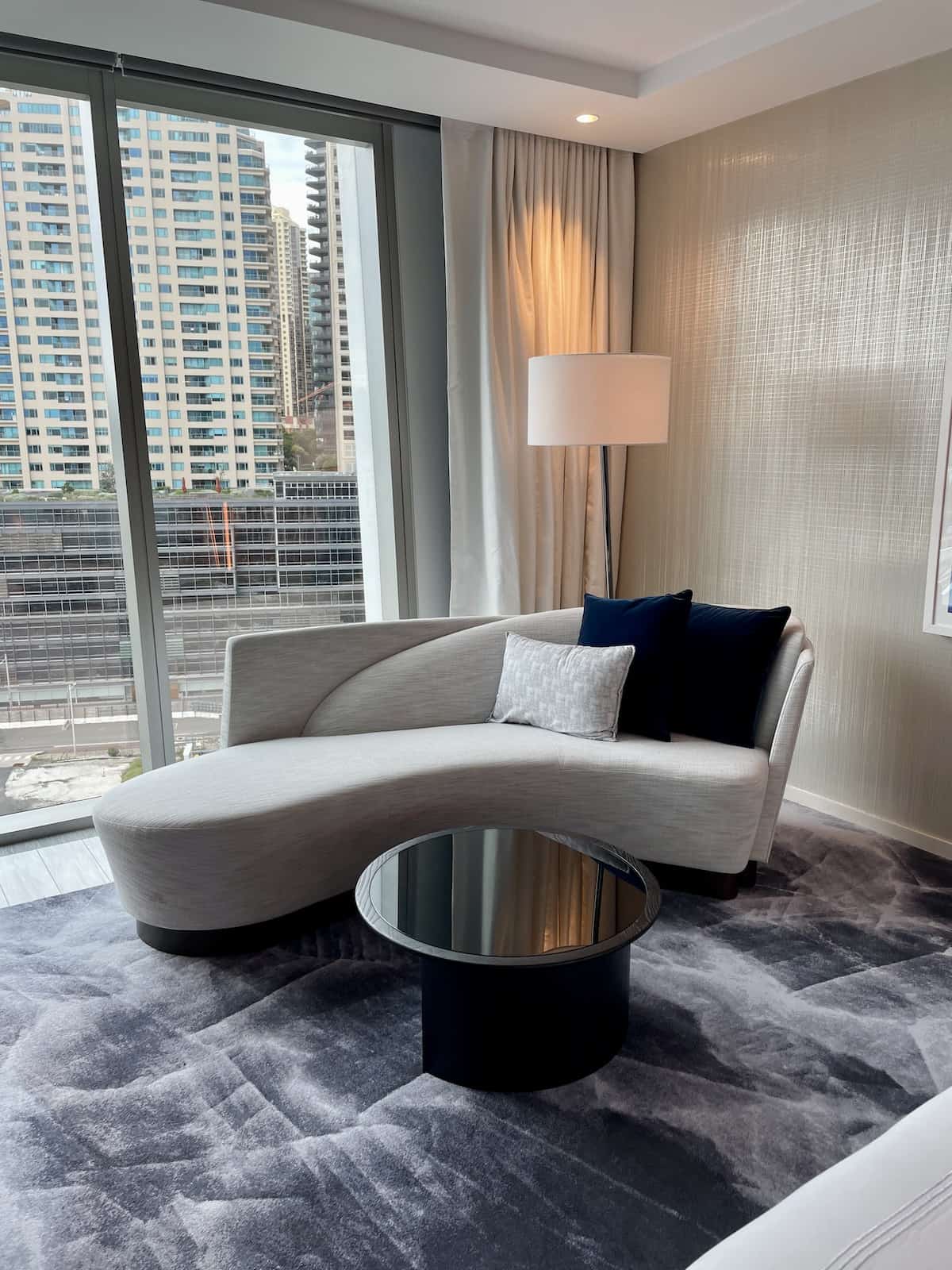 The bathroom was as large as many hotel bedrooms, with a wonderful soaking tub, walk-in shower, plush robes, and upscale toiletries.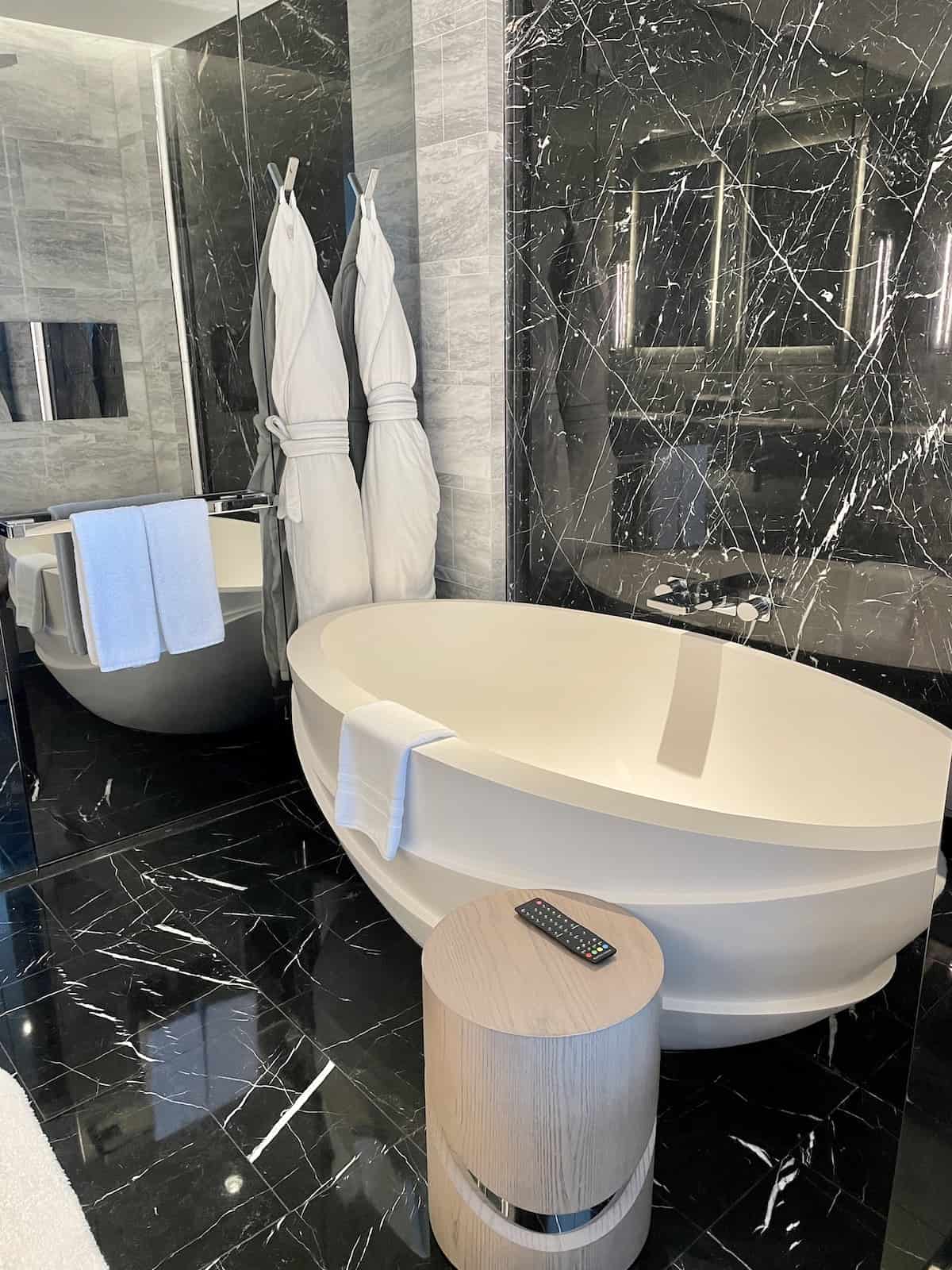 Room Amenities
The room was equipped with a Nespresso machine, electric tea kettle and selection of teas, as well as a mini fridge.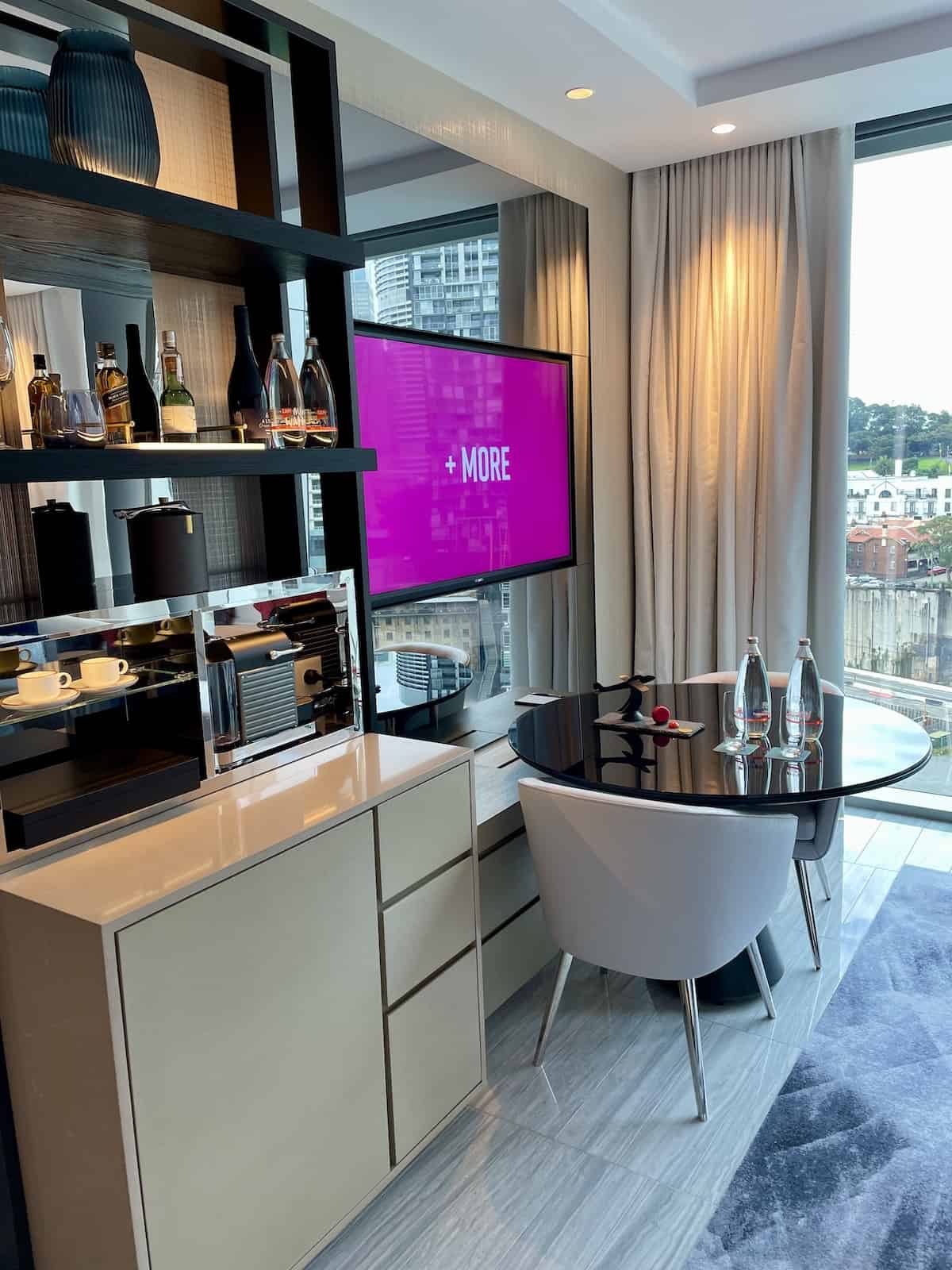 Hotel Amenities
Though you'll probably be running around exploring as I was, don't miss things to do right in the hotel, like visiting Sydney's only infinity pool.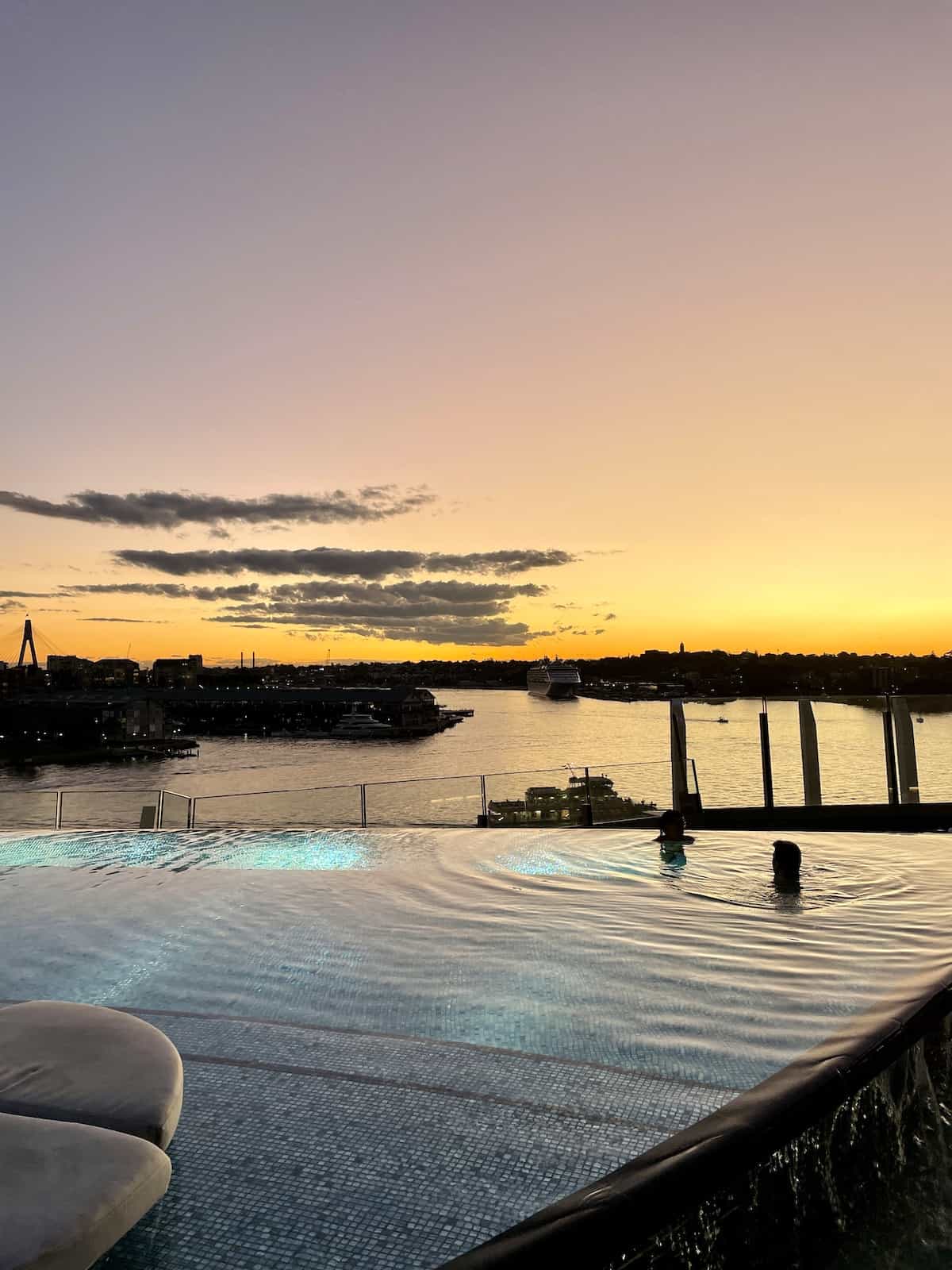 Before heading out for the day, grab racquets and hit the tennis courts. Prefer a strength workout? Visit the gym, also a great place to take in breathtaking views of the harbor.
Or, for some down time, reserve a massage or facial at their world class spa and the included Aqua Retreat.
Where to Eat
Though you will find a plethora of great restaurants in the heart of Sydney, you won't find a breakfast like the one served at Epicurean.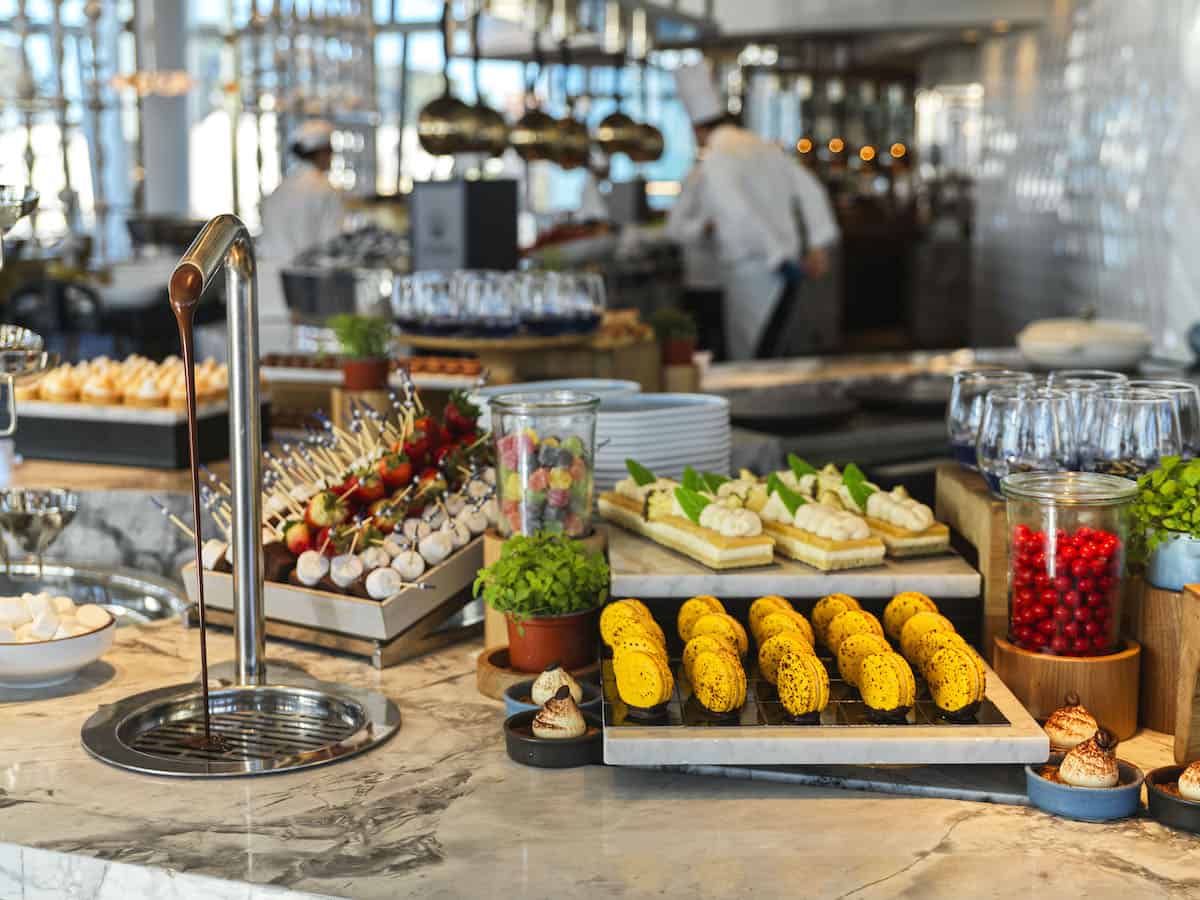 And for dinner, I'd suggest Oncore, where Michelin-star chef Clare Smyth heads up the cuisine at the first Australian restaurant at Crown Sydney. With nine of the best restaurants in Sydney right on property, you may not want to leave!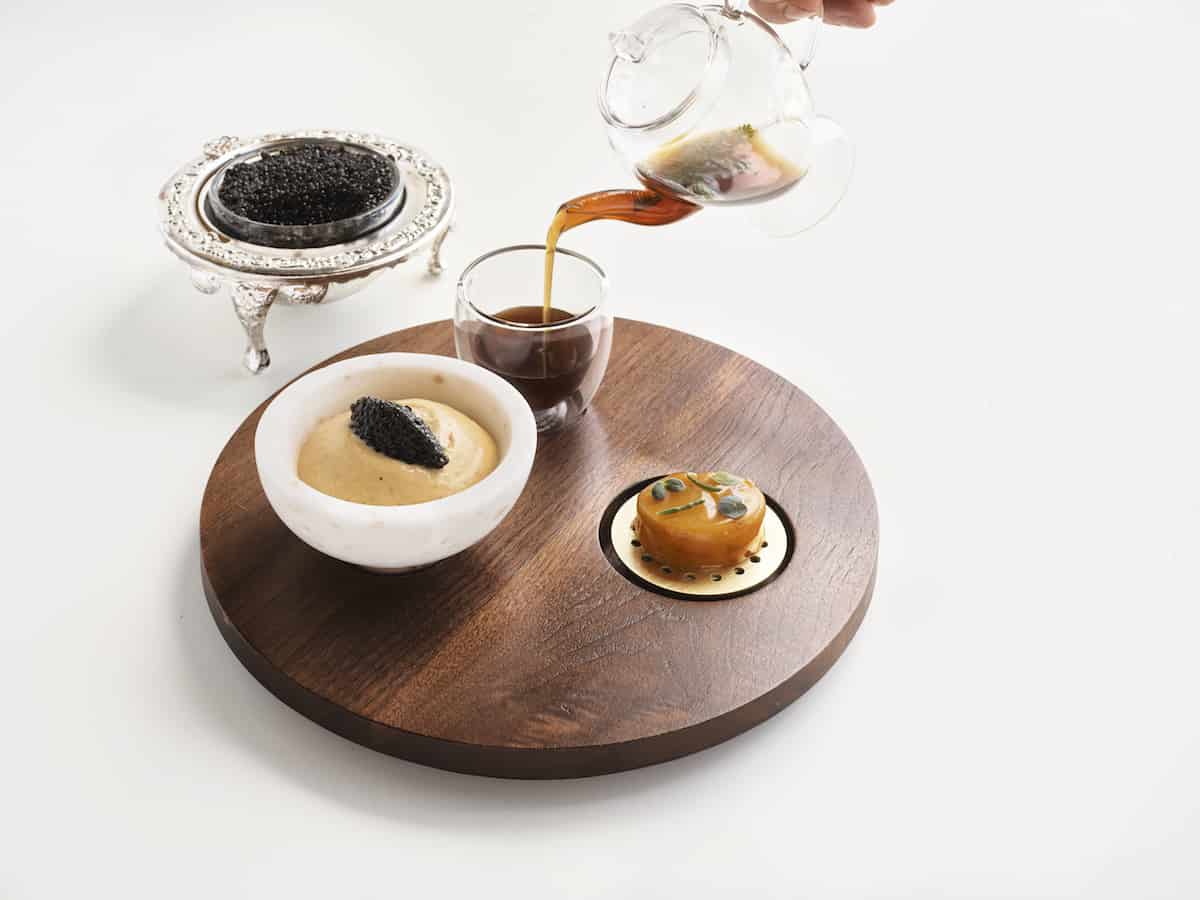 Crown Sydney is the jewel when it comes to luxury hotels, but I want to make sure there are options for everyone.
Affordable Luxury in a Historical Location
For a more affordable hotel that is still upscale, Radisson Blu Sydney would be my recommendation for where to stay in Sydney, especially for a longer stay for business travel.
I stayed at the Radisson for just one night after my trip to the Blue Mountains as I was flying home the next day. Though not as luxurious as Crown Sydney, it was an enjoyable stay.
Located in the Historic Section of CBD
Located in one of the most historic buildings in Sydney CBD, this property was once home to the Fairfax Newspaper Empire as well as the Bank of New South Wales.
This hotel is also convenient for visiting The Rocks (the oldest part of the city.)
Spacious Rooms
The rooms at Radisson Blu are smaller and sparsely decorated, but still very comfortable with space to spread out.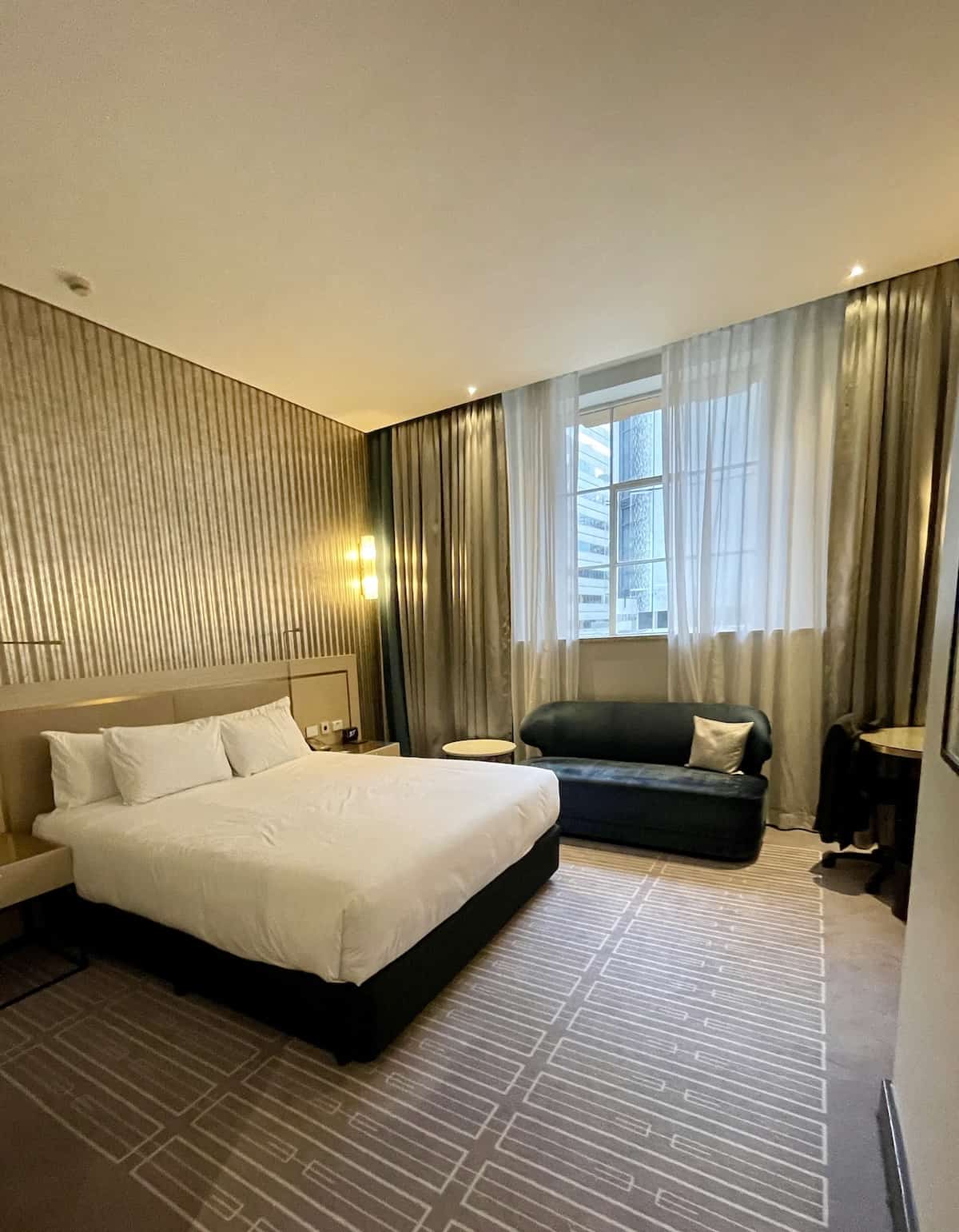 Again, you'll have several choices for rooms, from a Standard Room to an Executive Suite featuring a sunken bedroom that gives you access to the exclusive Business Class lounge.
In the bathroom, you'll find plush robes, a bath tub, as well as a large walk-in shower.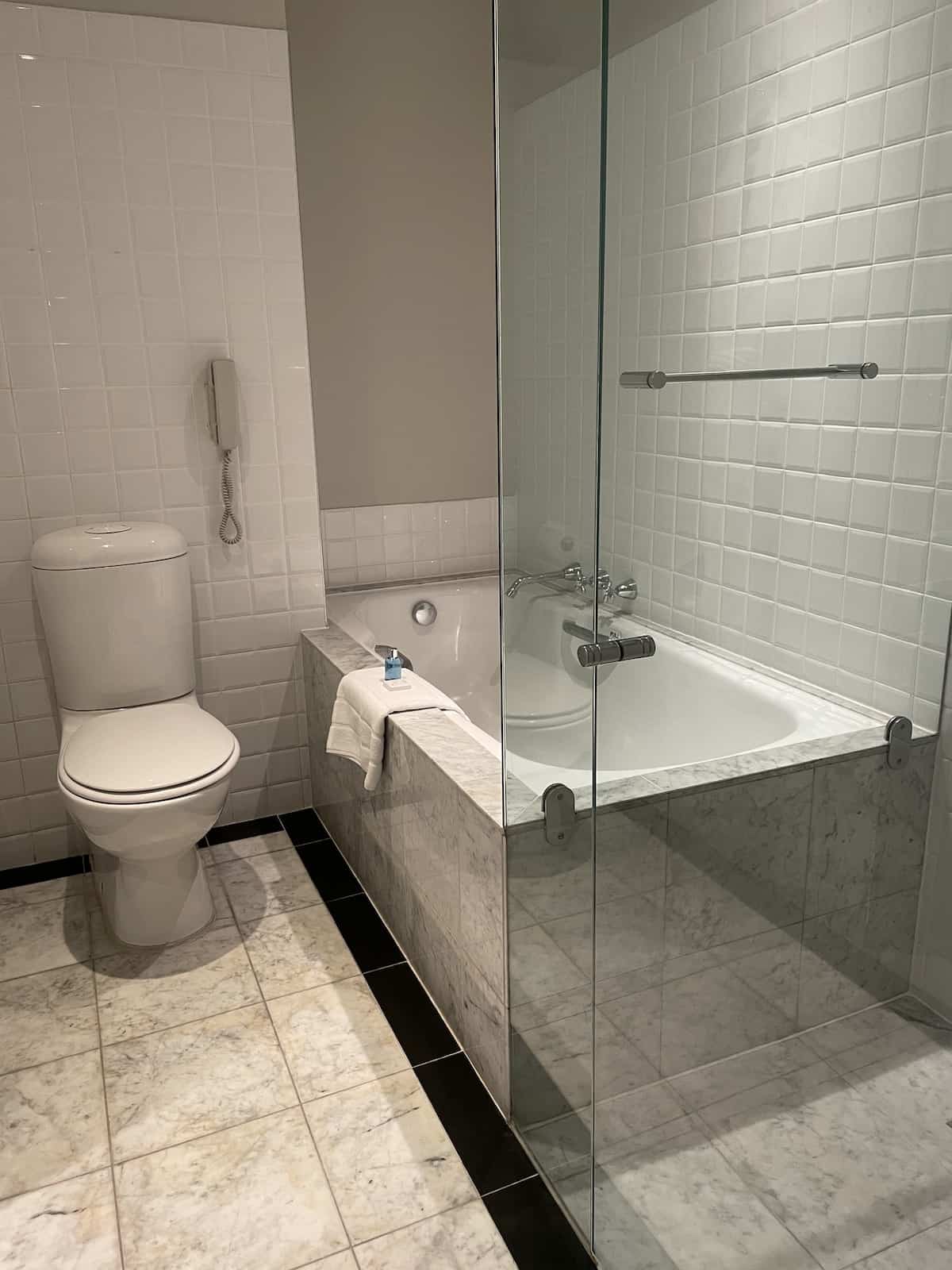 Room Amenities
The room also has nice amenities like coffee and tea and a stocked mini bar.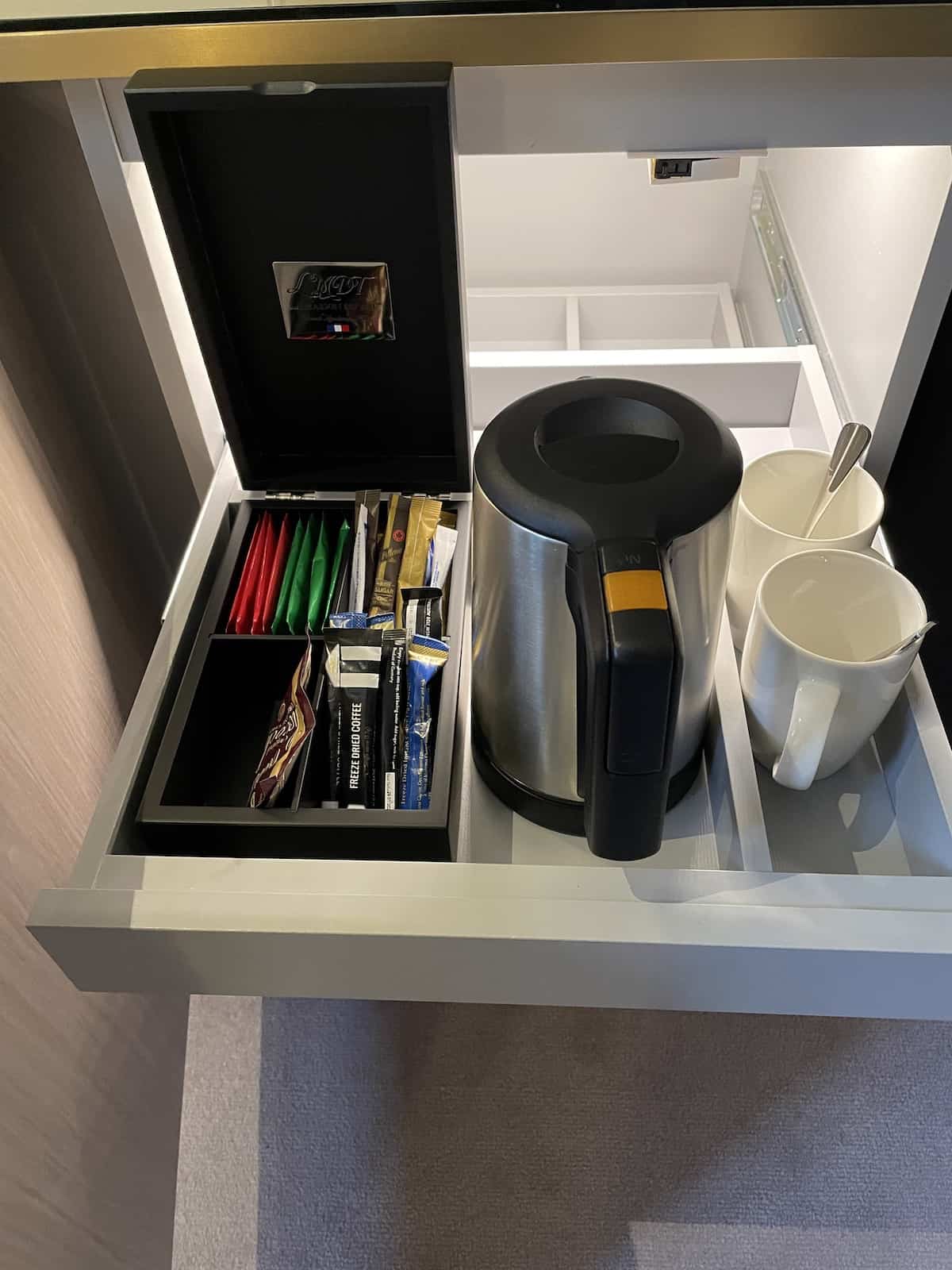 Hotel Amenities
Before heading out, take a a few laps in the indoor swimming pool or enjoy the steam room to start your day off right. There's also a fully equipped gym.
The Radisson Blu really has everything you need to relax and get a good night's sleep.
Where to Eat
When it comes to dining, breakfast is served in the Lady Fairfax room daily.
The Fax Bar has cocktails, beer, and wine, and is a great option for dinner or a snack. Though my stay was short, I did have a chance to enjoy a nice meal there the night before heading to the Sydney Airport to go home.
The staff was exceptional, even showing me directions for the best neighborhood store to buy a cord for my iPhone as I had left it behind at the last hotel.
Though these hotels are both in the CBD, the Radisson Blu is located in more of a business area. Still, you'll be just one kilometer from the Sydney Opera House and Harbour Bridge, so within walking distance to most of major attractions.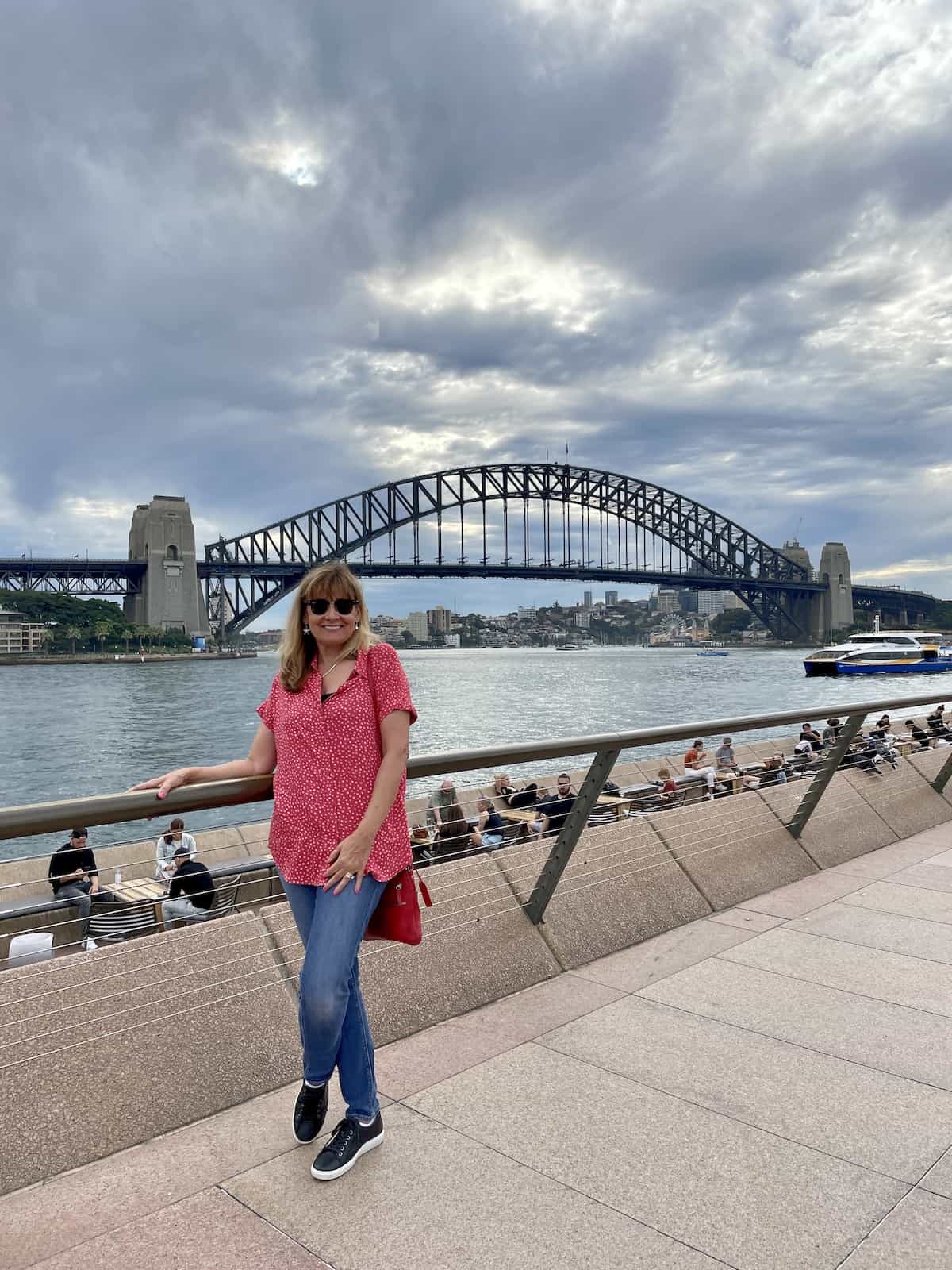 The Radisson Blu is the perfect location for business travelers, with private rooms available for business meetings.
So there you have it! Whether you're looking for the perfect place for a bucket list experience or prefer a lovely historic hotel that is more affordable, you can't go wrong with either of these spots when looking for where to stay in Sydney.
Frequently Asked Questions
How many days do you need to see Sydney?
I saw quite a bit in a day, but you would really need 4-5 days to explore the top sites in the city. It would have been more enjoyable if I had time to relax. You could easily find things to do if you wanted to stay longer.
Are there cultural food areas in Sydney?
Yes! There is so much good food in Sydney from around the world. See this guide to Sydney's Cultural Food Suburbs for detailed information.
Do I need a car in Sydney?
Transportation was easy in Sydney. There's a subway as well as Uber and taxi services.
Top Tips
If you're visiting from another country, you will need to apply for a visa before your visit. See this guide to visas and entry to Australia.
Do spend some time learning about the history of Sydney. The Aboriginal name is Warrane (pronounced War-rang), and their are fabulous tours led by Aboriginal guides.
If you rent a car, know that most hotels will have parking fees, and some of them are quite high. Try to plan what you want to see ahead of time to see if you can make the commuter train or walking work instead of driving.
Sydney Greeters are available to take you on a FREE tour of Sydney, but you must make a reservation.
If this is your first trip to Sydney, visit the Beginner's Guide from Australia Tourism. They offer a wealth of information including itineraries and bucket list food experiences.
More Asia-Pacific Destinations
Like our content? Follow us on Pinterest!