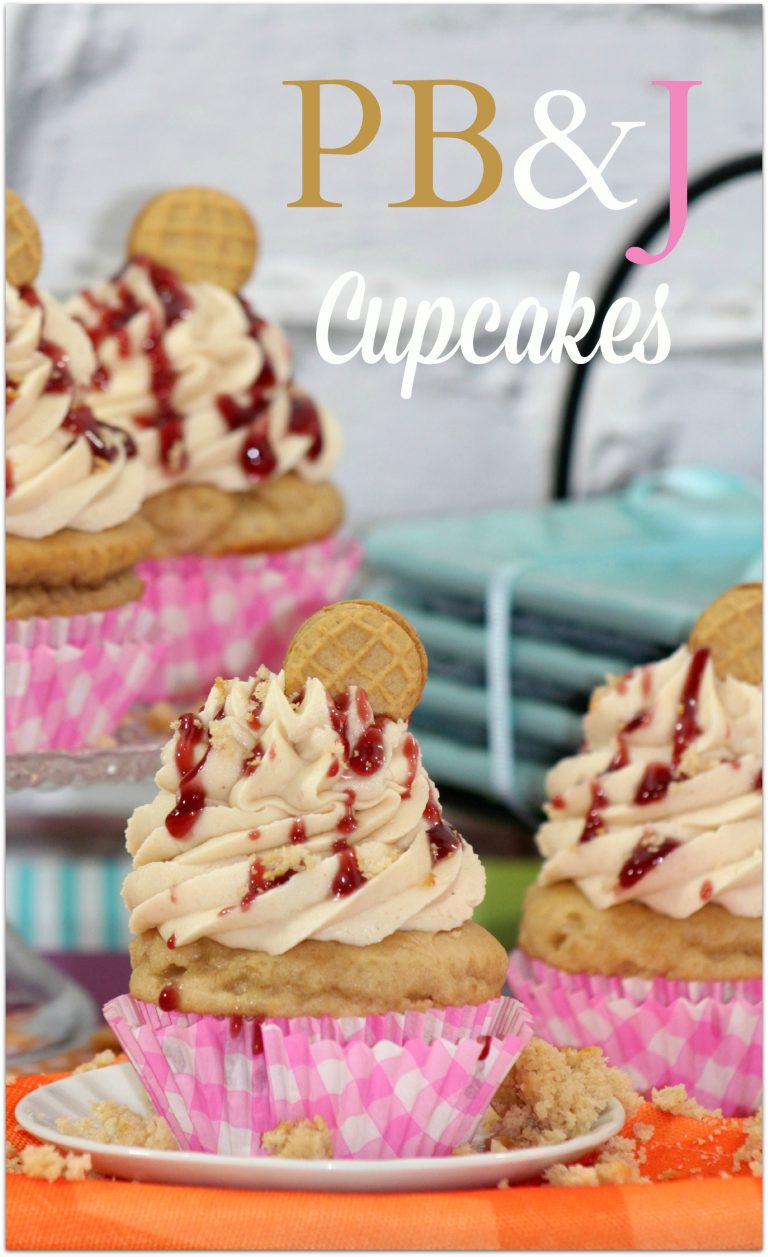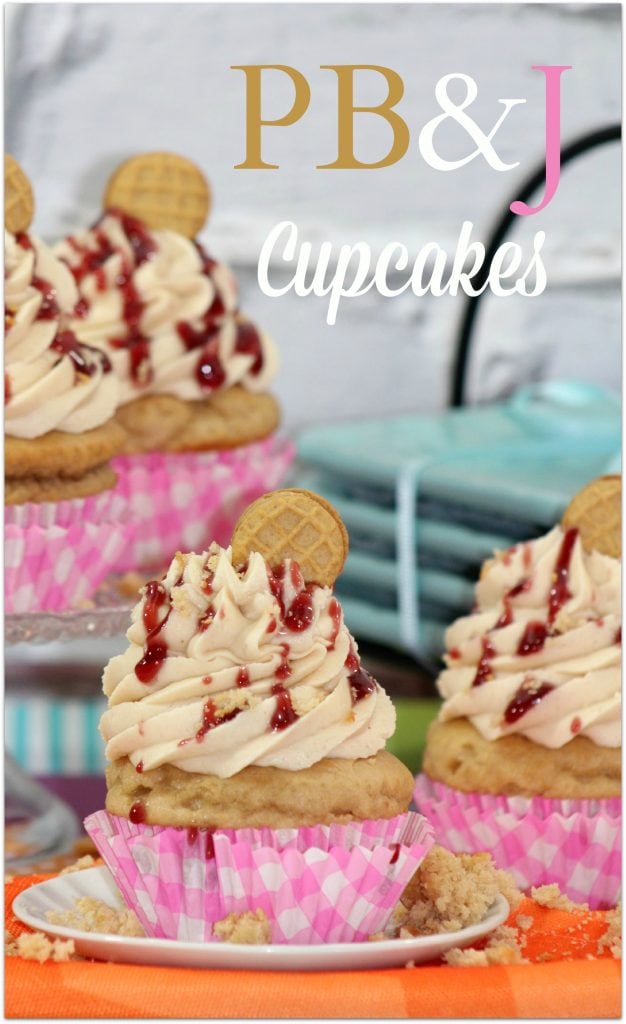 We love Peanut Butter and Jelly in this house! How about you? It's such a comfort food for me, you know? And we have to have it on white bread! Don't get me wrong, I've been out of white bread and had it on toasted pumpernickel, rye, even biscuits, but soft white bread is how I grew up eating it. So I had the idea to make Peanut Butter and Jelly Cupcakes, and I think you'll agree, they are the bomb!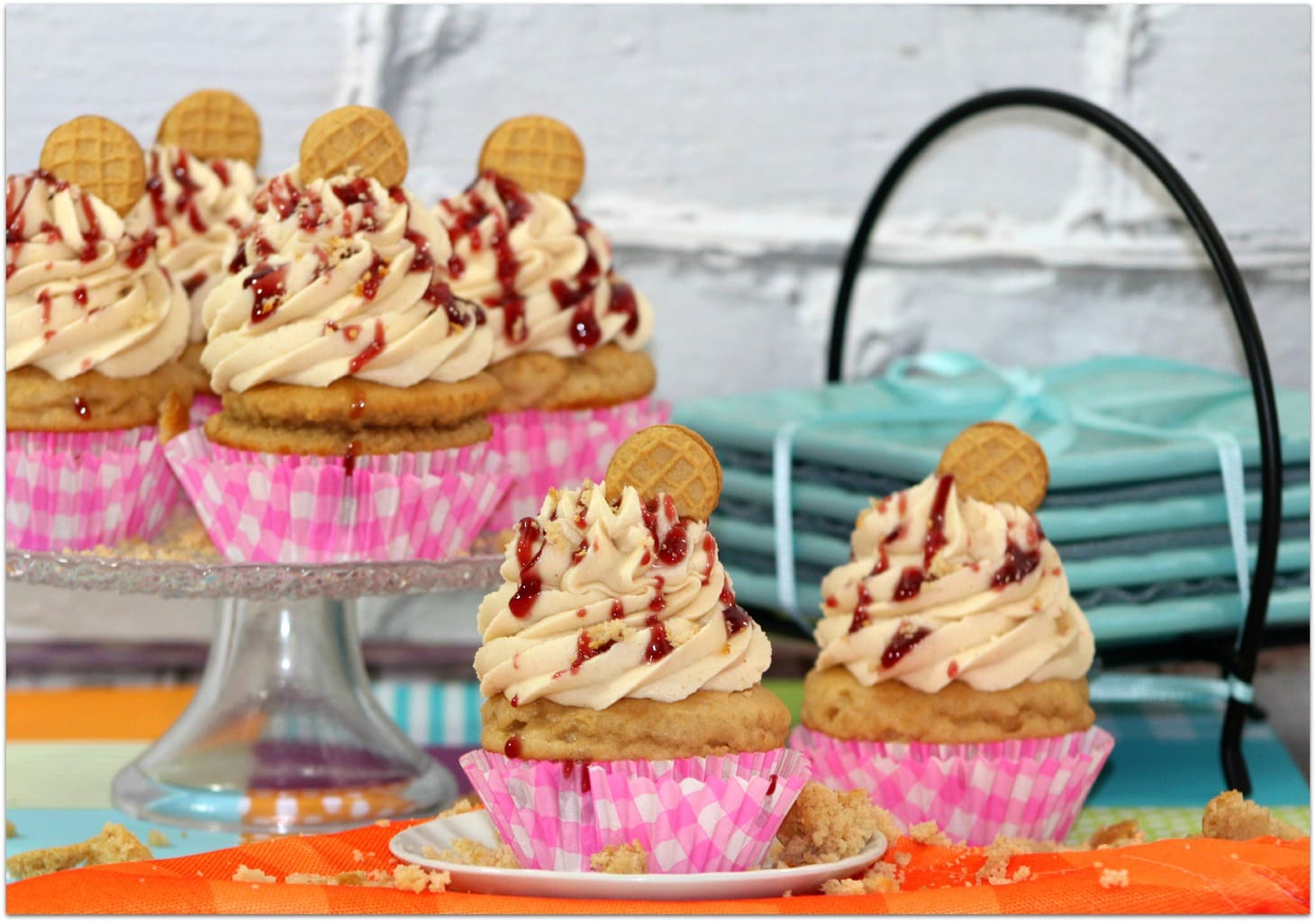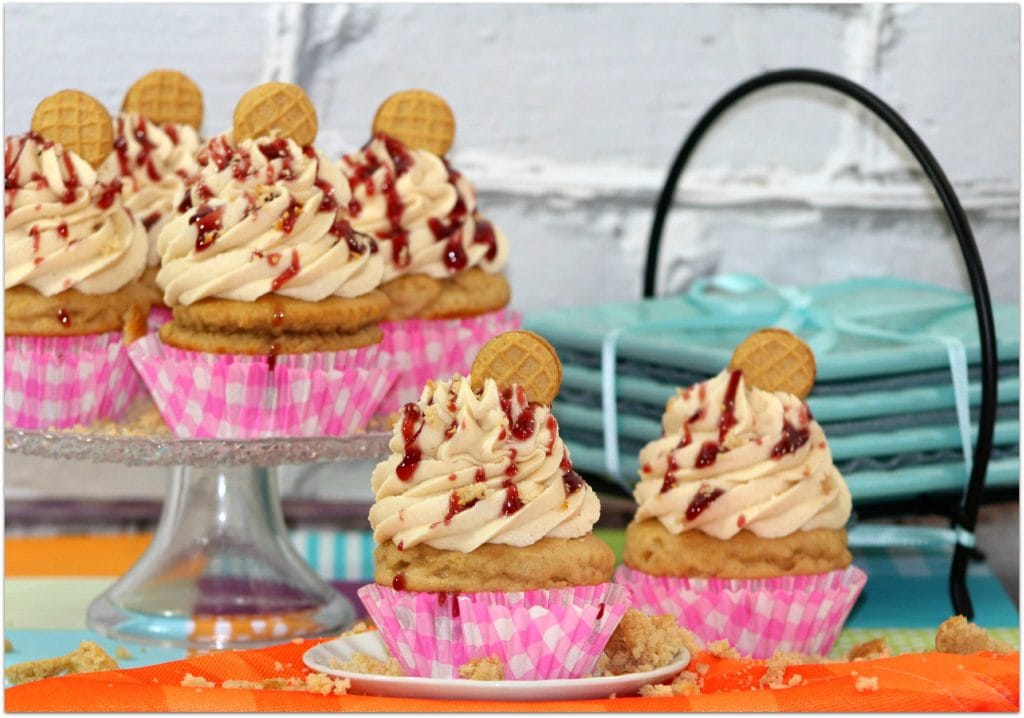 P B & J Cupcakes
Cupcake Ingredients:
½ C unsalted butter, room temp
½ C creamy peanut butter
2 egg whites
2 eggs
2 C flour
1 teaspoon baking powder
½ teaspoon salt
¼ baking soda
¾ C buttermilk
1 ½ C sugar
1 teaspoon vanilla
1 C raspberry jelly
Cupcake Directions:
-Preheat oven to 350 degrees.
-Line cupcake pan with paper liners.
-Sift flour, baking powder, salt, and baking soda together in a bowl.
-Beat butter and peanut butter on high for 30 seconds.
-Add sugar and  vanilla extract to the butter until well combined.
-Add egg whites, one at a time, mixing after each.
-Add eggs, one at a time, mixing after each.
-Add ⅓ C  flour mixture to the wet mixture followed by adding  ⅓  C of the buttermilk; add ⅓ C flour mixture again then add ⅓ C  buttermilk mix on low speed, add ⅓ C of flour and add the rest of ⅓C of buttermilk mix in low speed until  thoroughly blended.
-Scoop the batter into the lined cupcake holders till ⅔ filled.
-Bake at 350 degrees for 20-25 minutes or until an inserted
toothpick comes out clean.
-Cool for 10 minutes.
-Remove to a wire rack until fully cooled.
-Using the cupcake scoop, scoop out the hole in the middle of the cupcake. (Keep the cupcake that you removed to place back on the top of where you filled with jelly.)
-Fill in the hole with raspberry jelly just until you reach the top of the cupcake.
-Place the cupcake you scooped out back on top.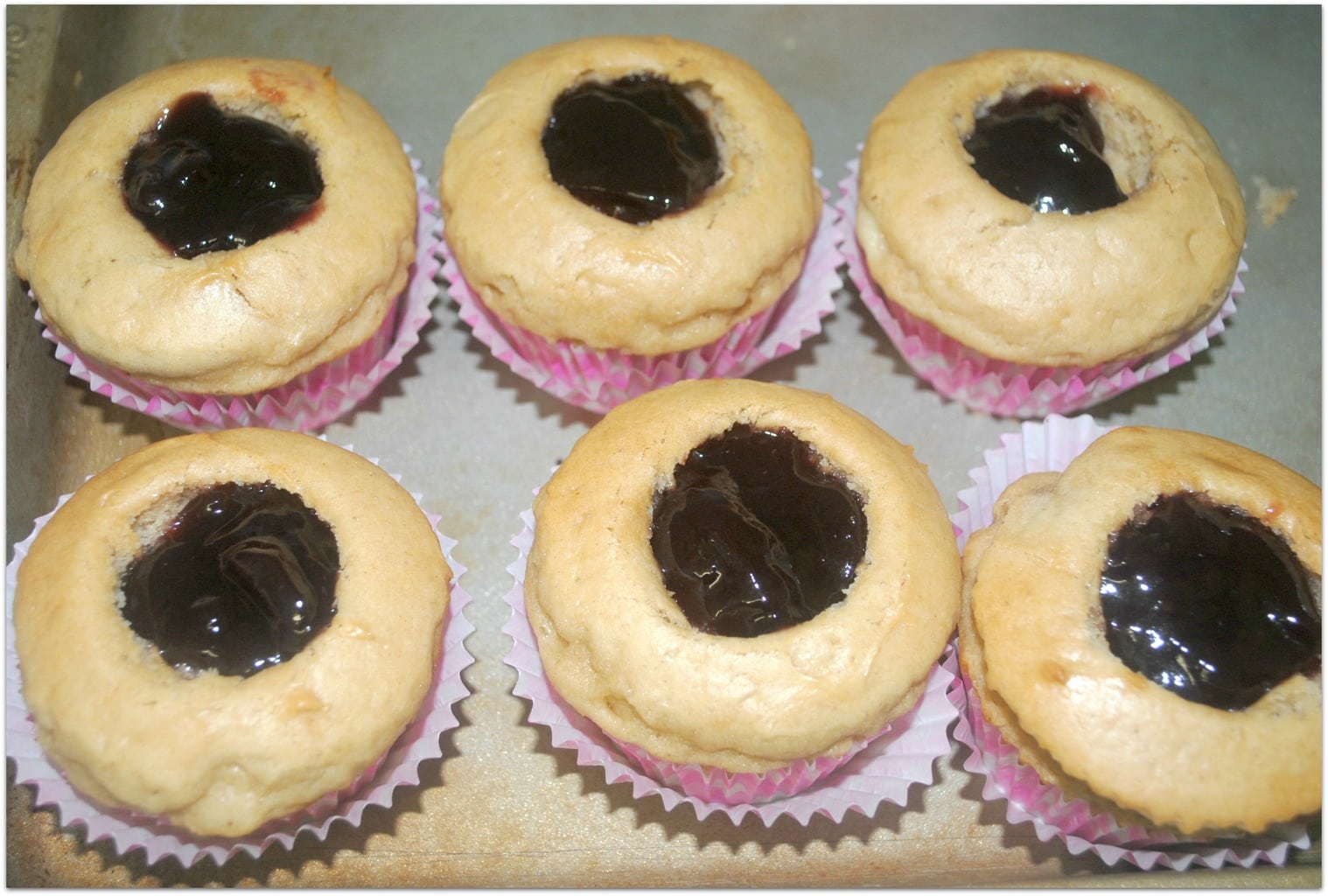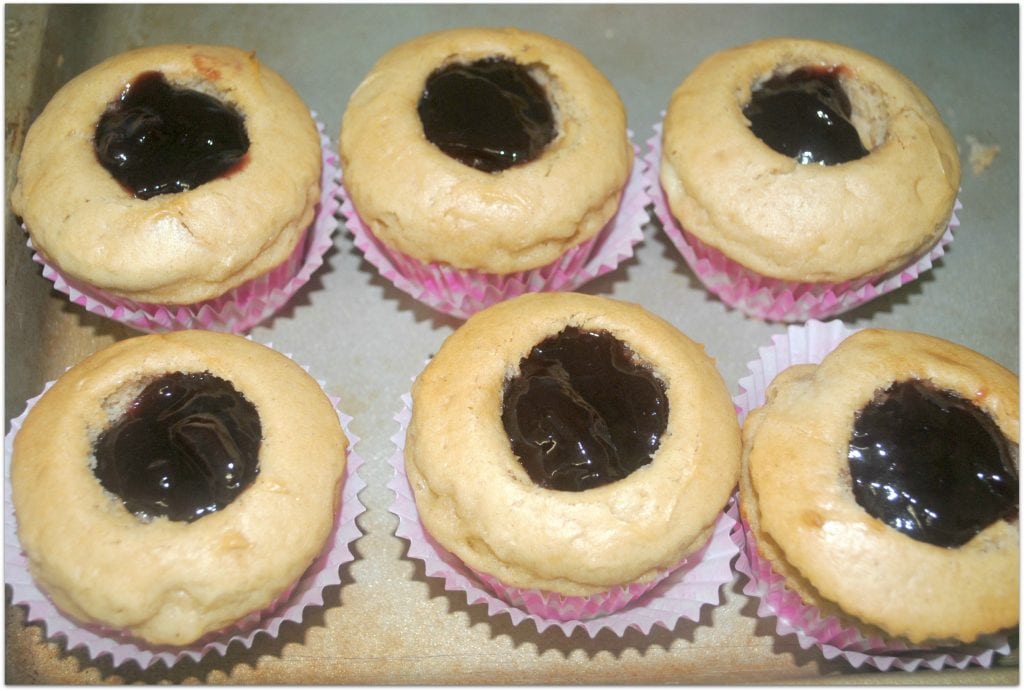 Peanut Butter Frosting:
Ingredients:
3 sticks butter (room temperature)
1 cup peanut butter
4 cups powdered sugar
2 tea vanilla
3 tablespoon heavy whipping cream
Frosting Directions:
-Combine butter and peanut butter and beat on med. speed until smooth.
-Add the powdered sugar one cup at a time and beat until well blended.
-Add in vanilla and cream and beat on med. speed until light and fluffy
-Place frosting in a pastry bag and pipe onto the top of the cupcakes
-Top with a Nutter Butter cookie