I know a lot of people treasure their mom's Thanksgiving stuffing recipe. I think we tend to stick with what we grew up with.
When I was a kid, my mother started on Thanksgiving dinner very early in the day. We usually ate early in the day around 2. My husband still thinks that's crazy. Maybe it's the southern way?
While Mom was cooking, my brother and I would watch the Macy's Thanksgiving Day Parade. I have such fond memories of those days!
My grandmother would visit, and it was such a celebration. Now that we live in Florida, I haven't had Thanksgiving with my family in four years. Even spending it in Costa Rica, though fun, was just not as good.
Updated: I lost my mom this year and it is so hard. I'm grateful for the recipes, like this one, that will always bring a little of her to our dinner table.
What You Need to Make Thanksgiving Stuffing
This is such a simple recipe. I've tried stuffing with sausage, fennel, and other extra ingredients, but I just love this recipe so much. No other stuffing tastes as good to me.
If you are looking for a really easy stress-free Thanksgiving stuffing recipe, this one is for you!
You will need biscuits, celery, onions, butter, poultry seasoning, and chicken broth to make this stuffing. It's hard to believe these 6 ingredients can make something so delicious!
How to Make Mom's Stuffing
Mom would always start cooking early in the morning, and the first item to prepare would be the biscuits.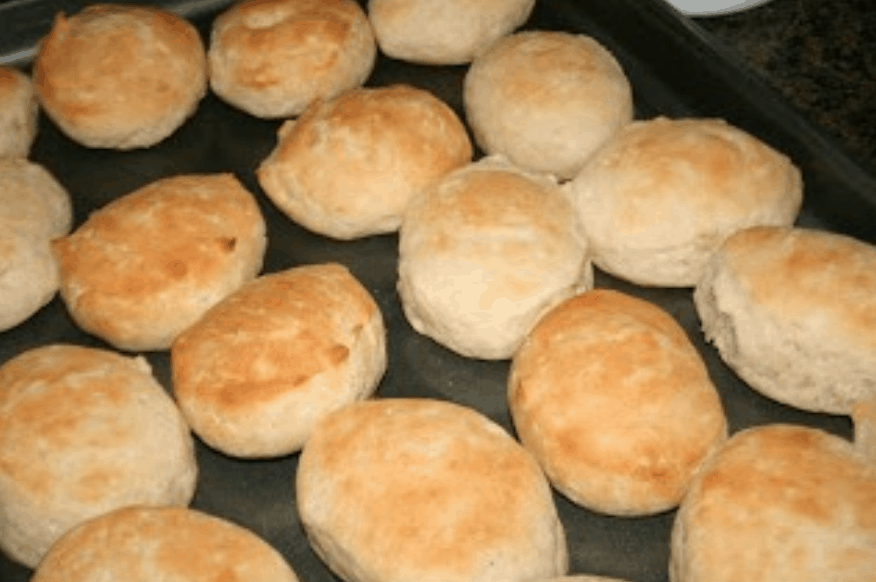 She would break up the biscuits into medium-sized pieces, filling a 9 X 12 baking dish. My brother and I loved this job, and mom would also make extra biscuits for us to eat for breakfast.
You'll see that this year I decided to bake the stuffing in a cast-iron skillet. I think Mom would have approved.
I have great memories of hot biscuits with butter and jelly every Thanksgiving morning while watching the Macy's Thanksgiving Day parade. In fact, to this day, we celebrate Thanksgiving first thing in the morning with hot biscuits with butter and jelly! My girls look forward to it.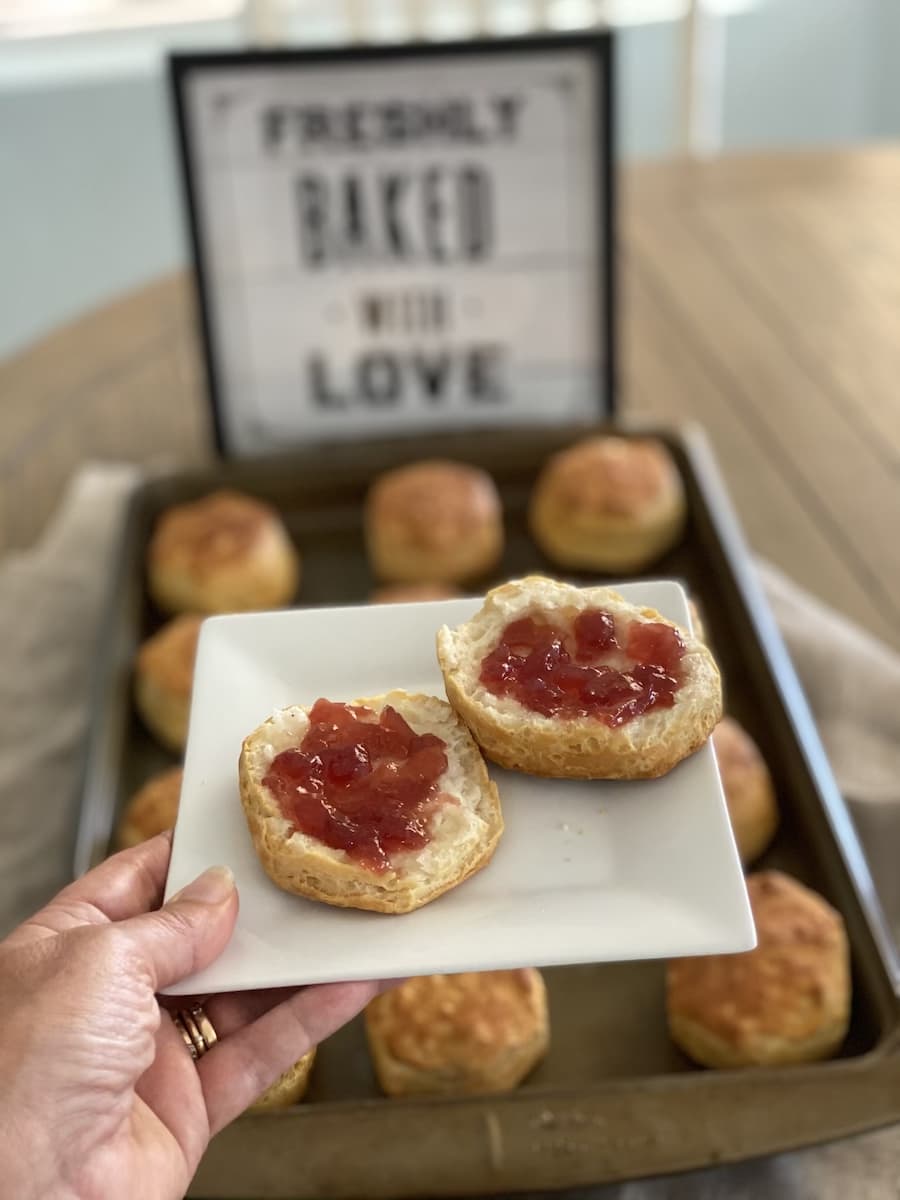 Once my brother and I remember loving the scent of the onion and celery sautéing in the butter and poultry seasoning.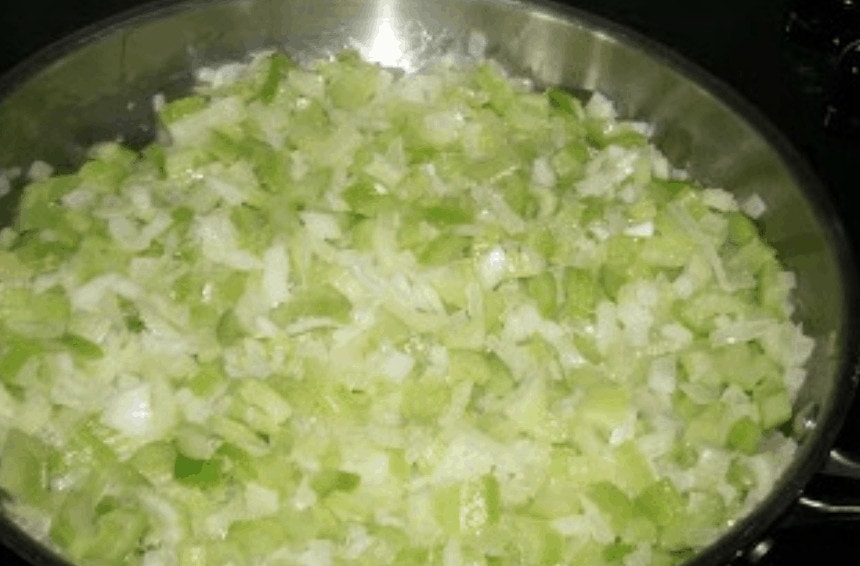 Finally, the onion and celery mixture was poured over the crumbled biscuits.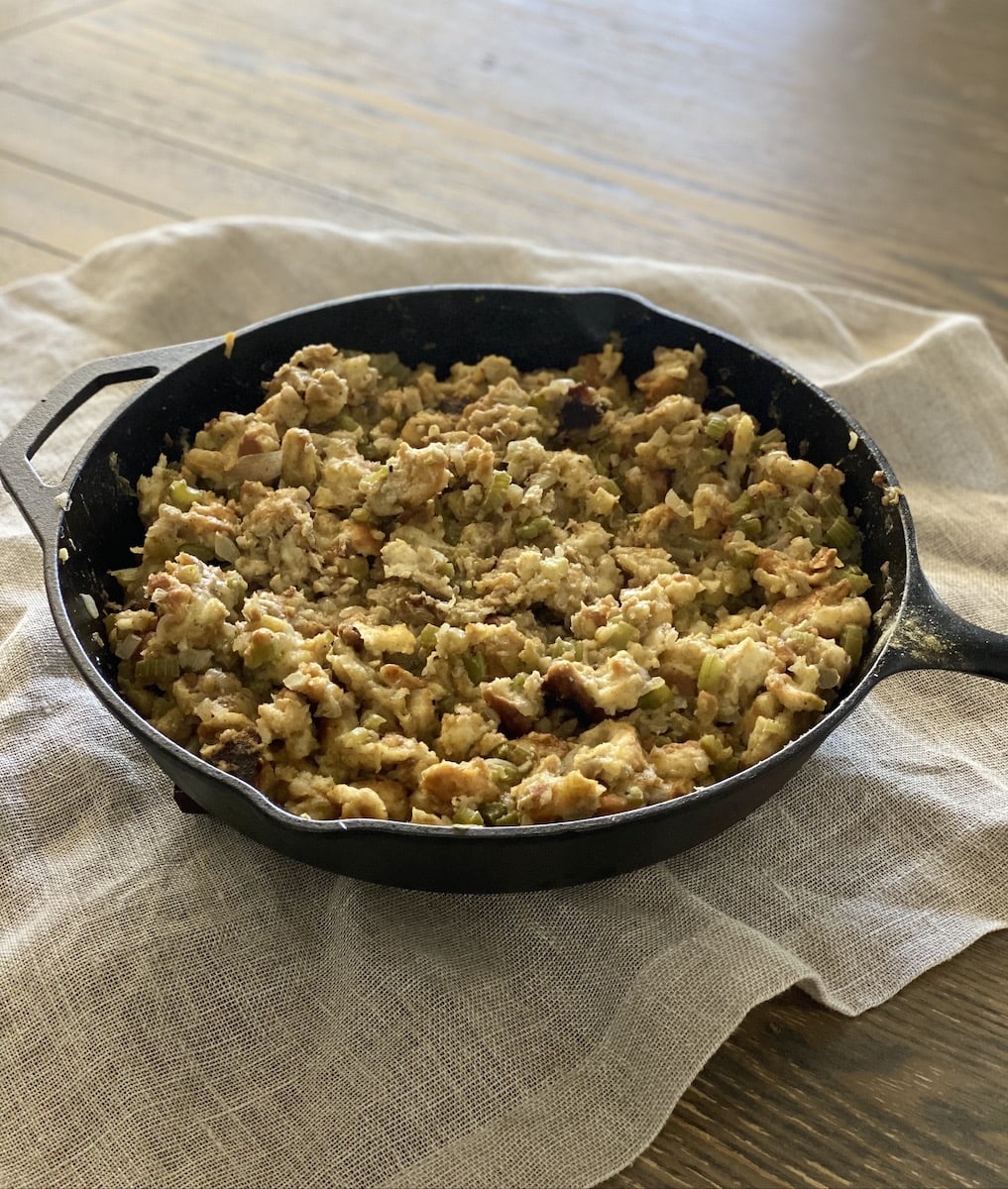 Mom would pour chicken broth over the stuffing and pop it in the oven for 30 minutes at 350 degrees.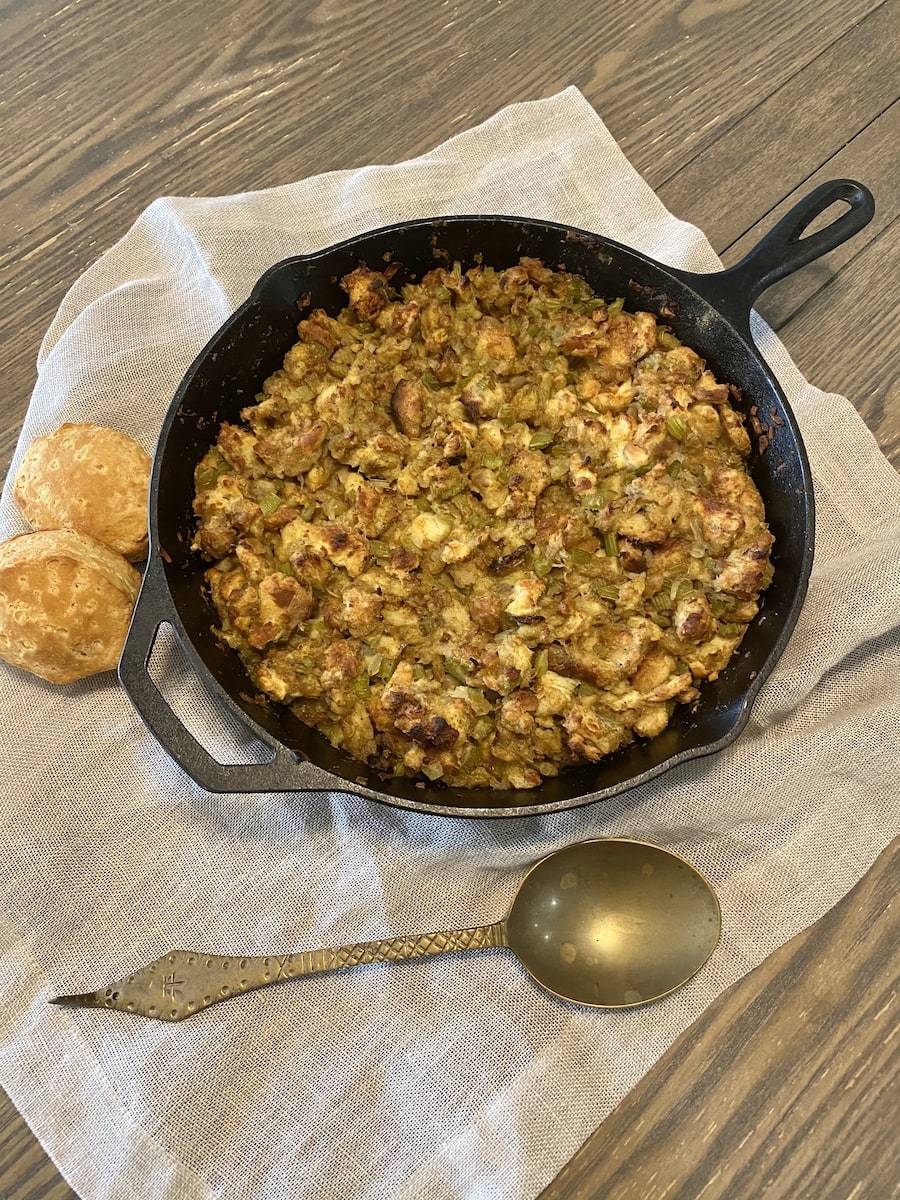 She liked to get it slightly brown on top. I do, too.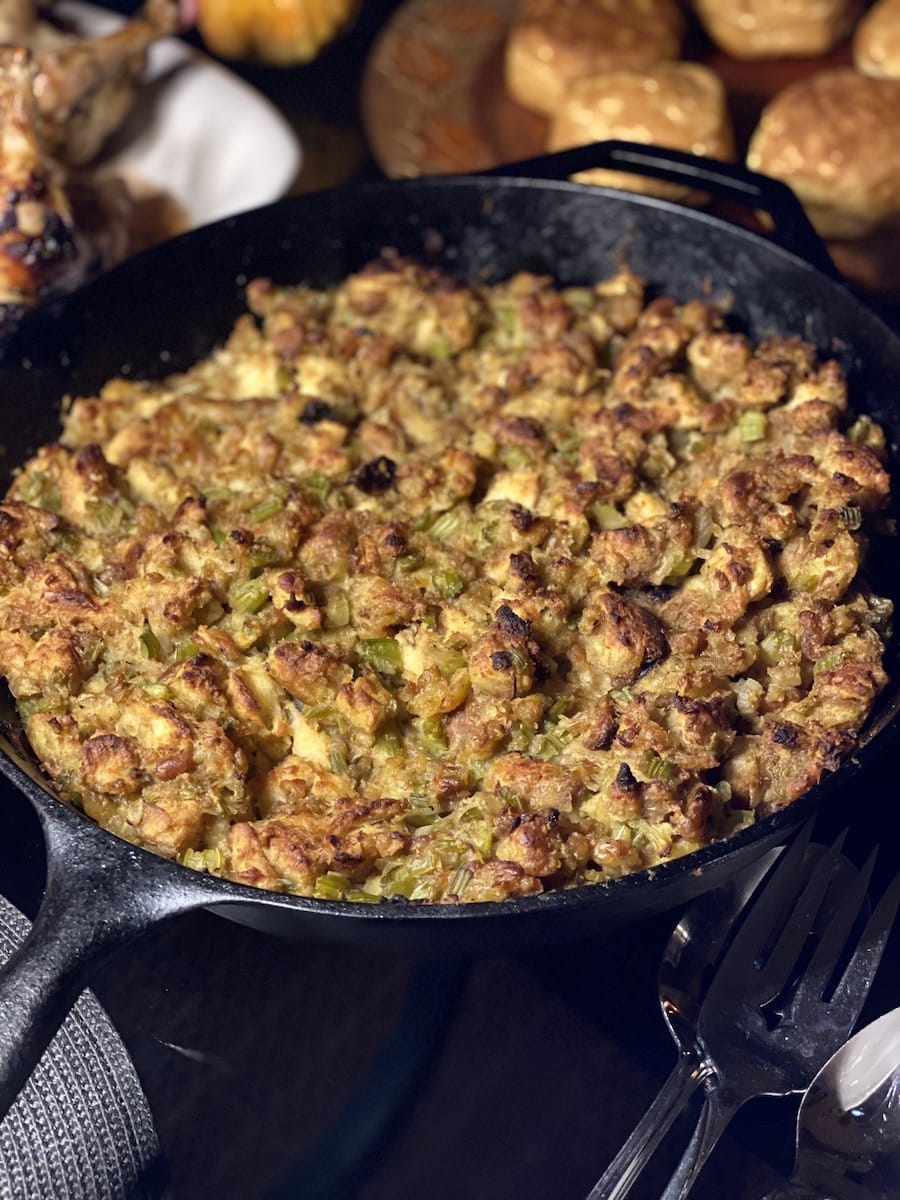 This recipe serves 8 -10 people. It's fantastic the next day on a Thanksgiving sandwich with turkey, cranberry sauce, and mayo!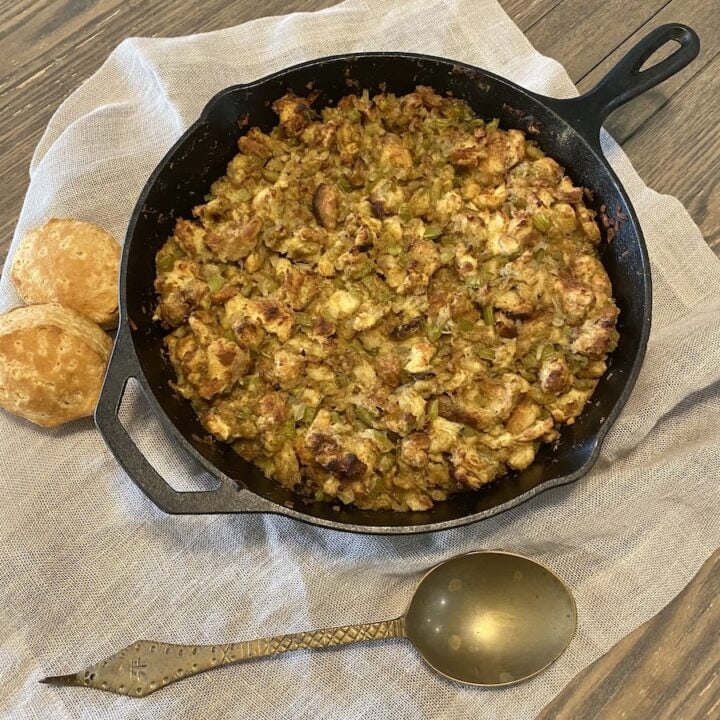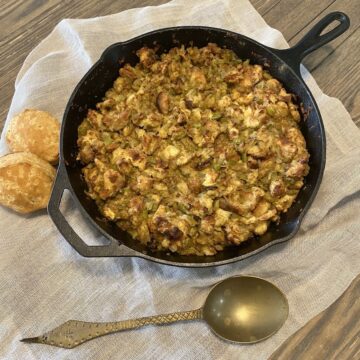 Ingredients
4

cans of biscuits

baked according to directions

1

head of celery

about 10 stalks, chopped

4

large sweet onions

chopped

1

stick of butter

2

T

poultry seasoning

Chicken broth
Instructions
Melt stick of butter in large saute pan.

Saute onions and celery until tender.

Add poultry seasoning and mix well.

Pour onion and celery mixture over bread.

Add enough chicken broth so bread mixture is completely moist.

Bake at 325 degrees for 30 minutes.

Turn oven to broil and get the stuffing slightly crispy on top. Be careful not to let it burn!
Do you have a favorite Thanksgiving stuffing recipe? Share in the comments and tell me what's special about it!
This recipe was originally posted on November 19, 2012.