I participated in the Mom Blog Tour at the Summer Fancy Food Show on behalf of Wendy's Bloggers and received Capatriti EVOO products to facilitate my review.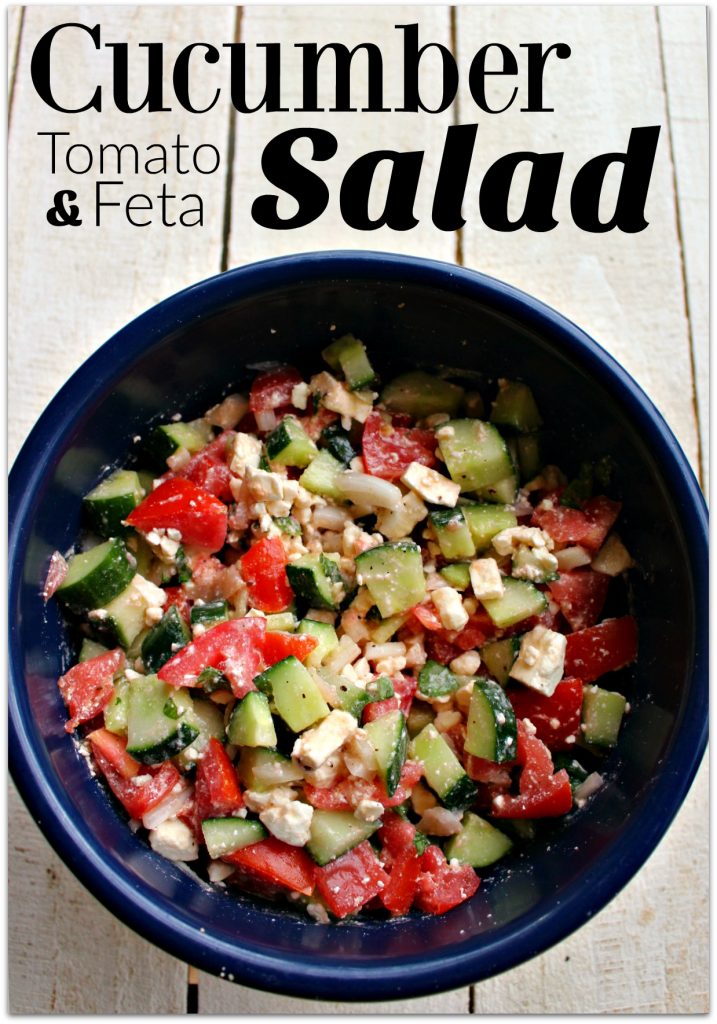 My husband makes the most delicious and easy Cucumber, Tomato and Feta Salad on the planet, so I figured it was time to share it with you! This salad is fantastic in the summer when tomatoes are perfect, but with produce coming in from all over the world all the time, you can easily find cucumbers and tomatoes year-round. They key to this salad is, of course, the dressing. It's very simple, but you've got to use a good quality olive oil. I prefer Capatriti Extra Virgin Olive Oil.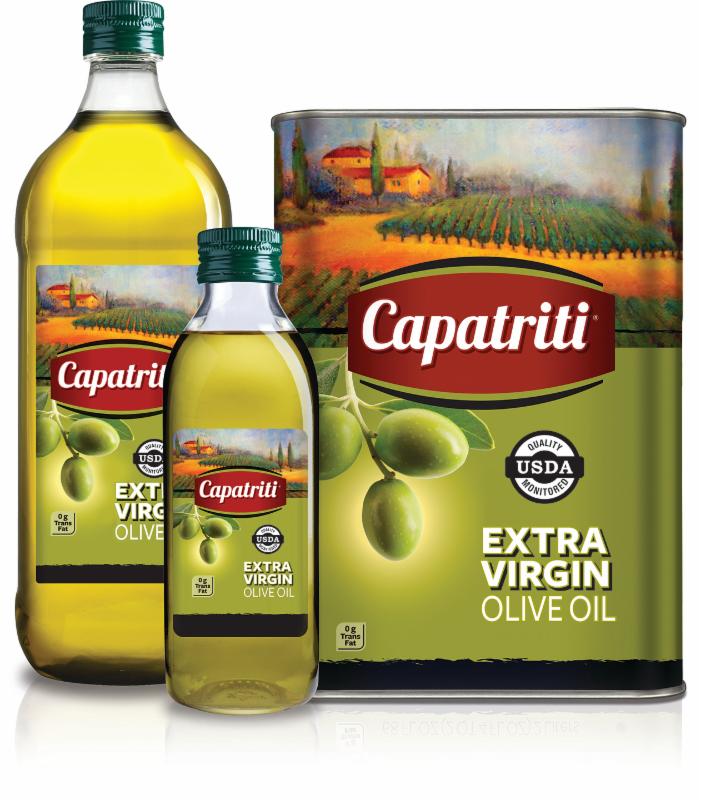 When I was in New York earlier this summer for the Fancy Food Show, I was able to meet with the folks from Capatriti EVOO. I learned a lot about olive oil, and even more about why Capatriti EVOO is special. First of all, the olives are sourced throughout the Mediterranean. Extra Virgin Olive Oil is from the first press of these rich fruity olives. This type of olive oil should be used when you want it to flavor what you're eating, and not for cooking. Drizzle it over a salad or over vegetables. It also makes a wonderful bread dipping oil with seasoning. That's one of our favorite ways to use Capatriti EVOO.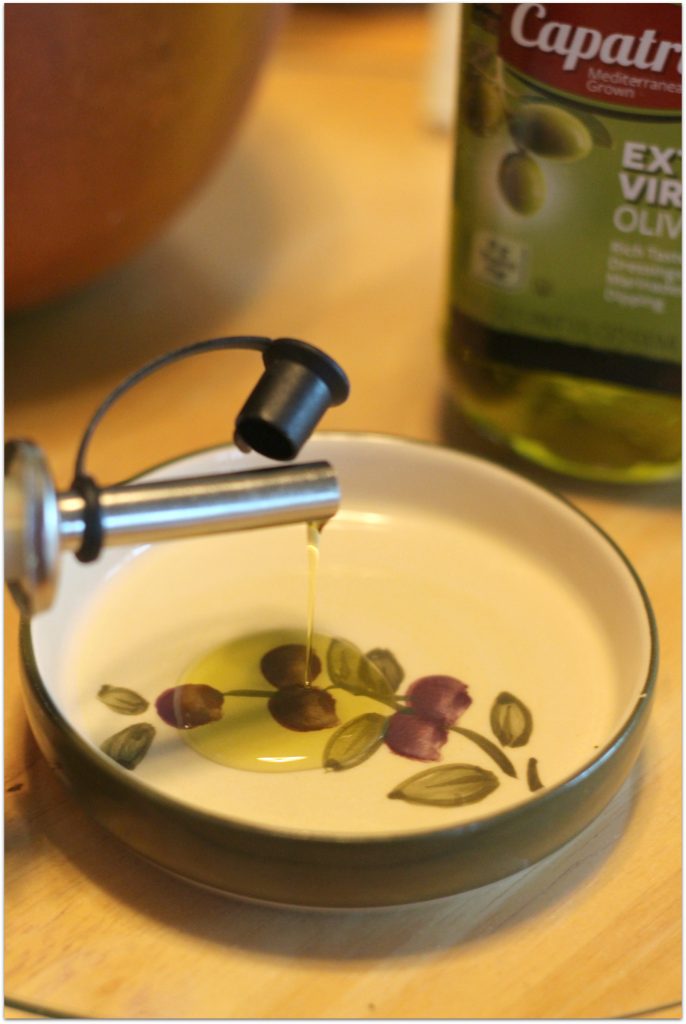 Capatriti EVOO is also perfect for drizzling over pasta.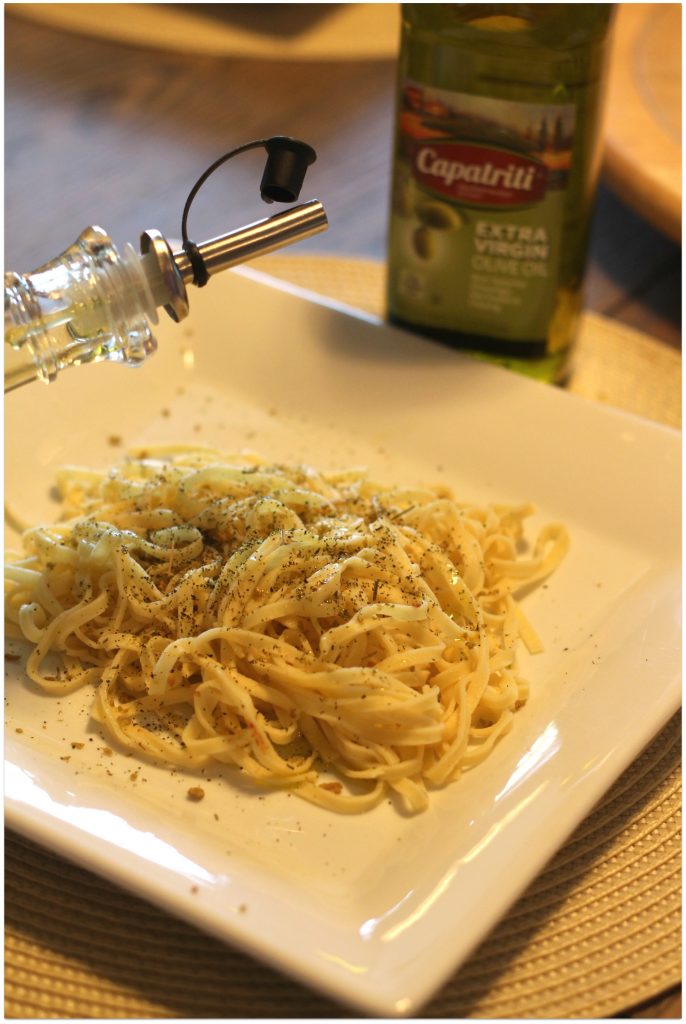 How easy is that dinner? We tossed some sautéed shrimp over the pasta and it was so delicious. The flavor of EVOO combined with the health benefits make this a great choice over fat-laden sauces.
But my absolute favorite way to use Capatriti EVOO? My husband's Cucumber, Tomato and Feta Salad. This is a fantastic side dish that goes well with just about any meal. We had it with Chicken Burgers, but it goes really well with any grilled meat or fish, too. In fact, this would be a great meal on its own with cubed chicken or shrimp. I've even stuffed this salad into a pita pocket for lunch.
Cucumber, Tomato and Feta Salad
Ingredients
1 1/2 English cucumbers
4 medium tomatoes
1/2 medium Vidalia or sweet onion
1 1/2 cups crumbled feta
1/2 lemon
6 Tablespoons Capatriti EVOO
3 sprigs Basil or Mint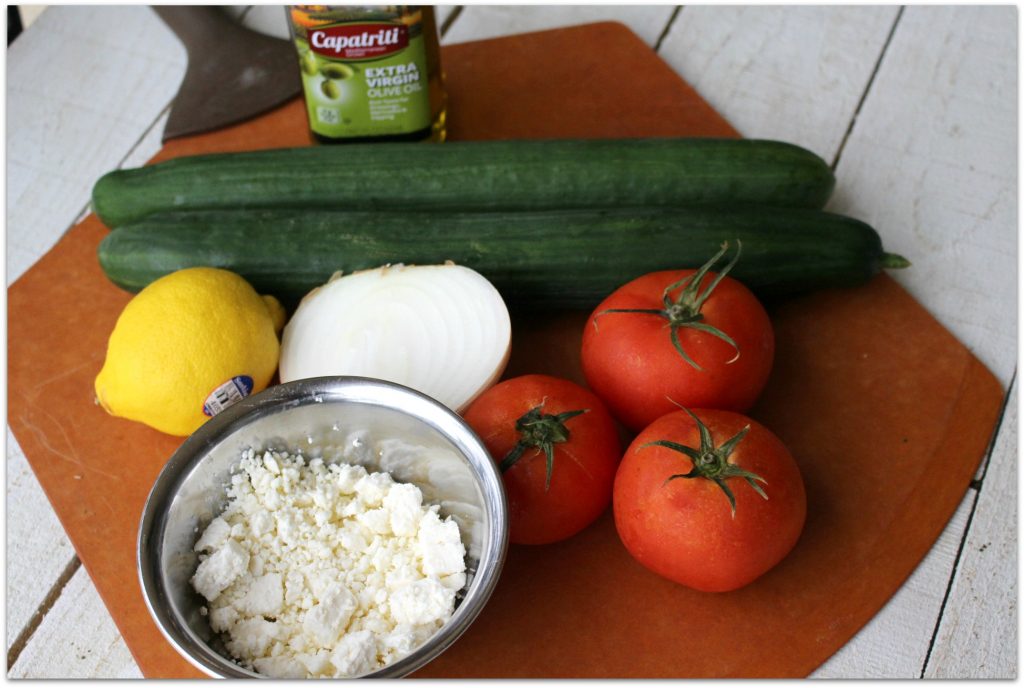 Instructions
Chop all vegetables into medium-sized pieces
Tear basil or mint into small pieces and add to vegetables
Add feta to vegetables, set aside
Combine EVOO and lemon in a small bowl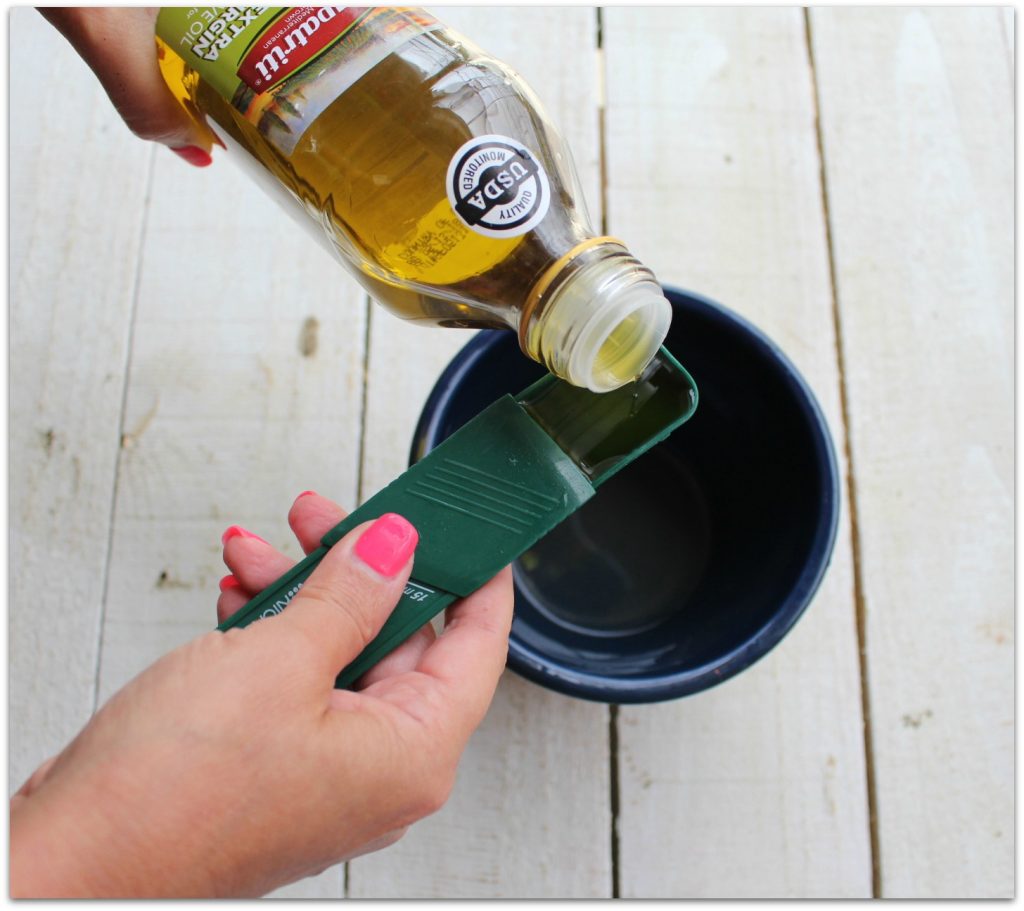 Whisk together and add salt and pepper to taste
15 minutes before serving, pour dressing over vegetables and mix gently, making sure all is combined.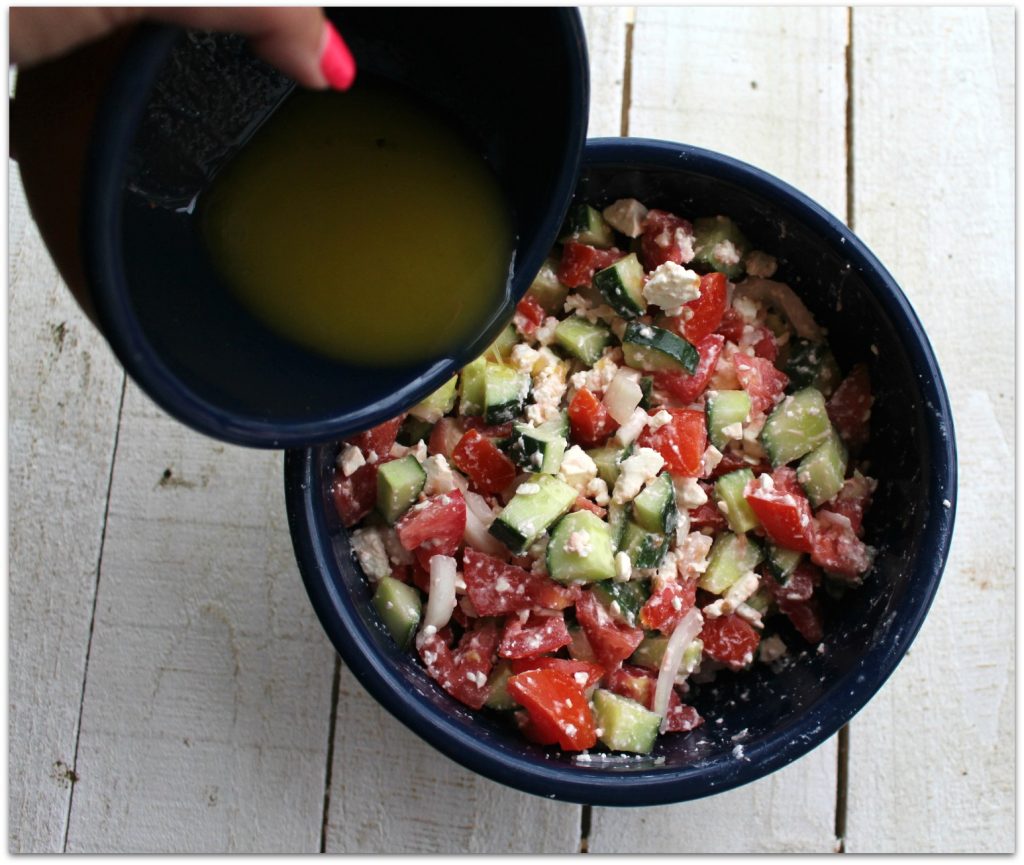 Chill 15-20 minutes before serving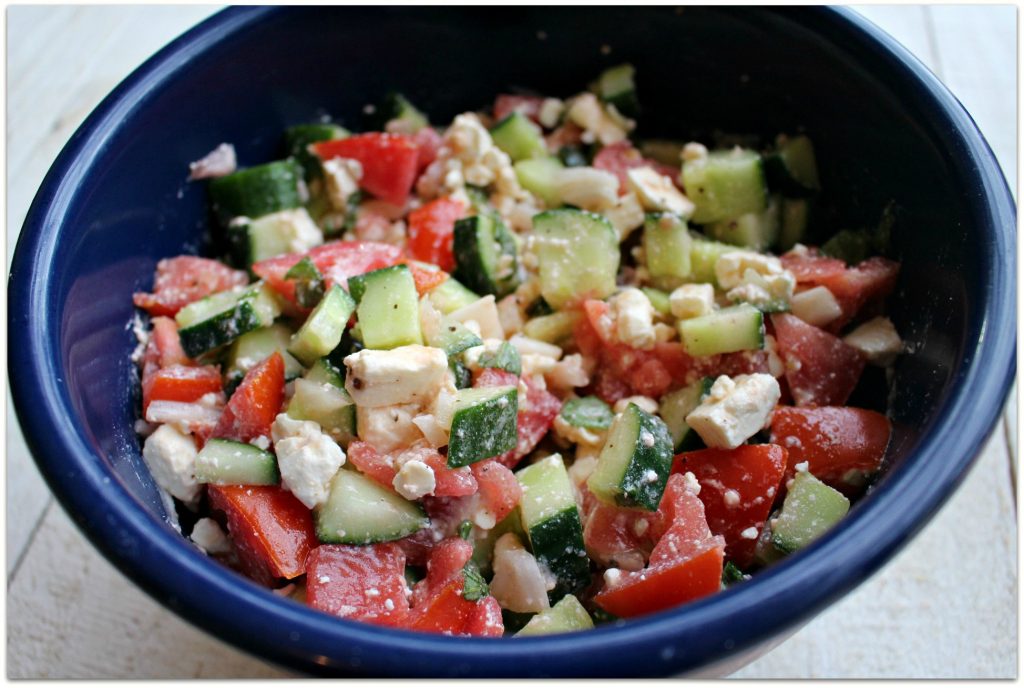 I know you'll love the flavor of Capatriti EVOO, too.
Be sure to follow Capatriti on social!
Thanks to Capatriti EVOO for sponsoring the #MomBlogTourFF!
Check out some of the other delicious recipes from my friends on the Tour!