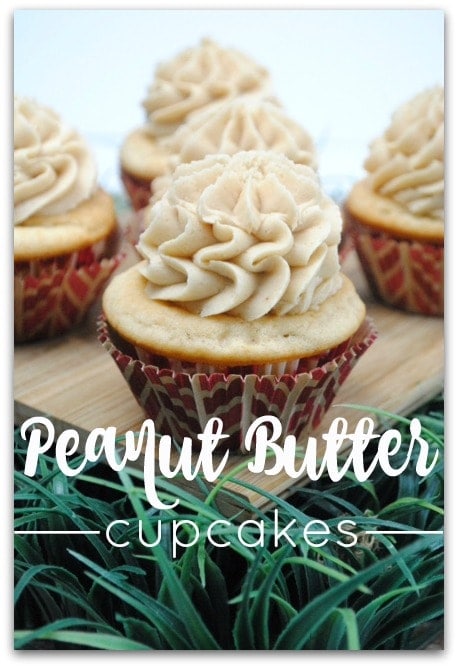 This light and creamy peanut butter cupcake is so delicious, you'll be making this recipe for every party you attend. Who doesn't love peanut butter? Put it in a cupcake, and you've got my favorite dessert recipe! I also love that this is a simple dessert to prepare, so it won't keep you in the kitchen for hours. Easy is good for a change, right?
Light and Creamy Peanut Butter Cupcake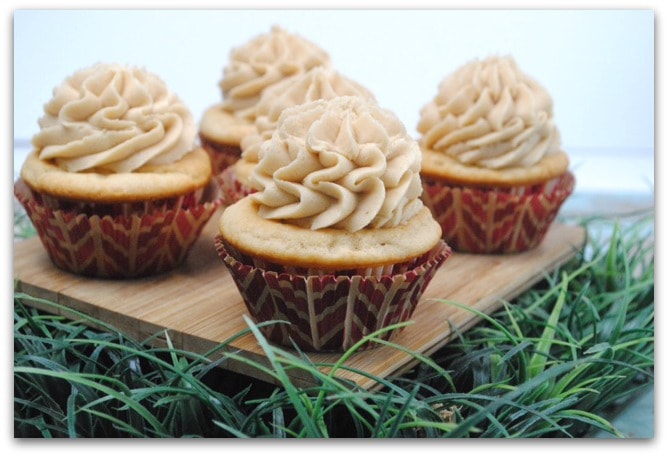 Cupcake Ingredients:
1/3 C unsalted butter, room temperature
1/2 C creamy peanut butter
1 1/4 C light brown sugar
1 egg, room temp
1 tsp vanilla
2 C flour
2 tsp baking powder
1/2 tsp salt
3/4 C whole milk, room temperature
Light Peanut Butter Frosting Ingredients:
1 C unsalted butter, room temperature
1  C creamy peanut butter
3 C powdered sugar
4 TBSP heavy cream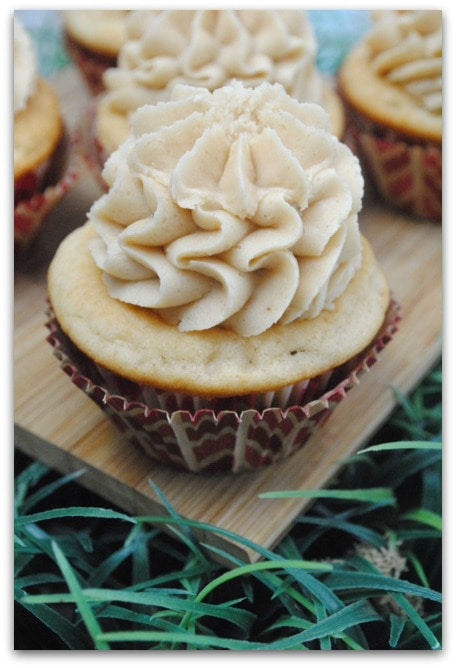 Cupcake Directions:
Preheat oven to 350 degrees.  Line cupcake tins with paper liners.
Using an electric mixer, cream the butter and peanut butter together, then add cream and the brown sugar.
Add the beaten egg and vanilla into the creamed mixture. Beat until well incorporated.
Whisk together the flour, baking powder, and salt in a bowl.
Gradually add the dry ingredients to the creamed mixture.
Alternate the addition of the dry ingredients with the milk, a third of each at a time.
With a medium ice cream scoop fill the lined muffin cups two-thirds full
Bake  the cupcakes at 350 degrees  for 20-25 minutes or until a toothpick comes out clean.
Allow the cupcakes to cool in the pan for 10 minutes.
Transfer the cupcakes to a wire rack to cool completely.
Light Peanut Butter Frosting Directions: 
Cream peanut butter and butter together with an electric mixer until the combination becomes a light shade about for 2-3 minutes.
Slowly add in powdered sugar, mixing until well combined.
Check the consistency of the frosting to see if it will hold a peak. If not add more powdered sugar, if too thick  pour in the heavy cream a tablespoon at a time  beating until smooth.
Using an electric mixer beat on high for 3-4 minutes.  The buttercream should be light and fluffy.
Spoon the frosting into a pastry bag with a large tip.
Working on the outside begin frosting the cupcake in a circle motion from outside to the center of the cupcake.
Looking for more delicious desserts? Try this recipe for Peanut Butter Chocolate Ooey Gooey Bars and this one for Decadent Butterfinger Brownies!