We fell in love with Sonoma-Cutrer Pinot Noir the first time we tried it.
My husband and I both consider ourselves to be foodies. We love trying new recipes as well as eating out at restaurants.
Regardless of what we order, wine is often part of the meal. With so many varietals to choose from, it can be confusing to choose.
In fact, there are over a thousand wine varieties! Choosing well is important. A perfect wine can enhance a meal so much!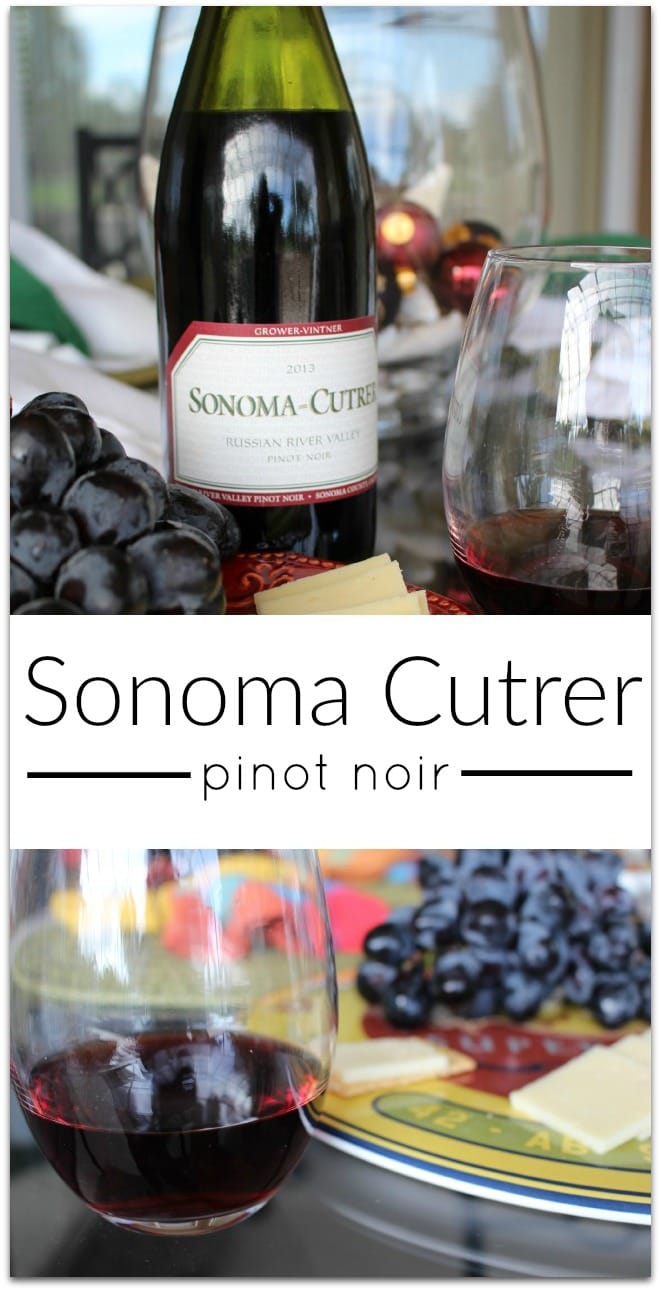 One of our favorite vineyards is Sonoma-Cutrer in Sonoma County, California.
Producing a wonderful Sonoma Coast Chardonnay, a Russian River Pinot Noir, and The Cutrer, which is a Russian River Chardonnay, there is something for everyone.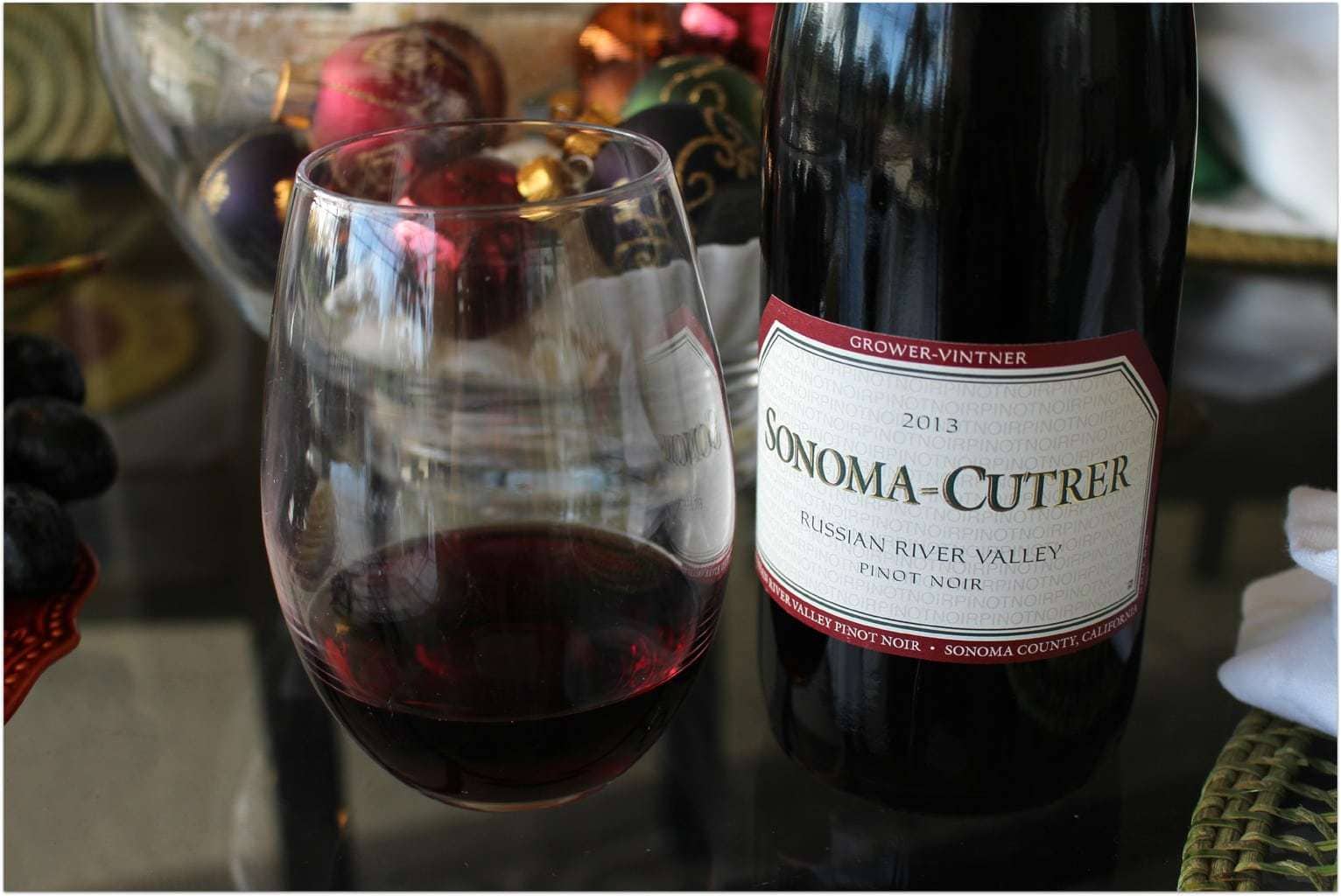 My personal favorite is the Russian River Pinot Noir. The complex flavors of the Russian River Pinot Noir are created from the grapes growing in temperatures that change dramatically between the warm days and cool foggy nights of the Russian River Valley.
The result is rich flavors of Bing cherry, wild strawberry, barrel spice and dark chocolate. If you don't have a lot of experience drinking wine, this may sound to you like the wine is very sweet. It isn't!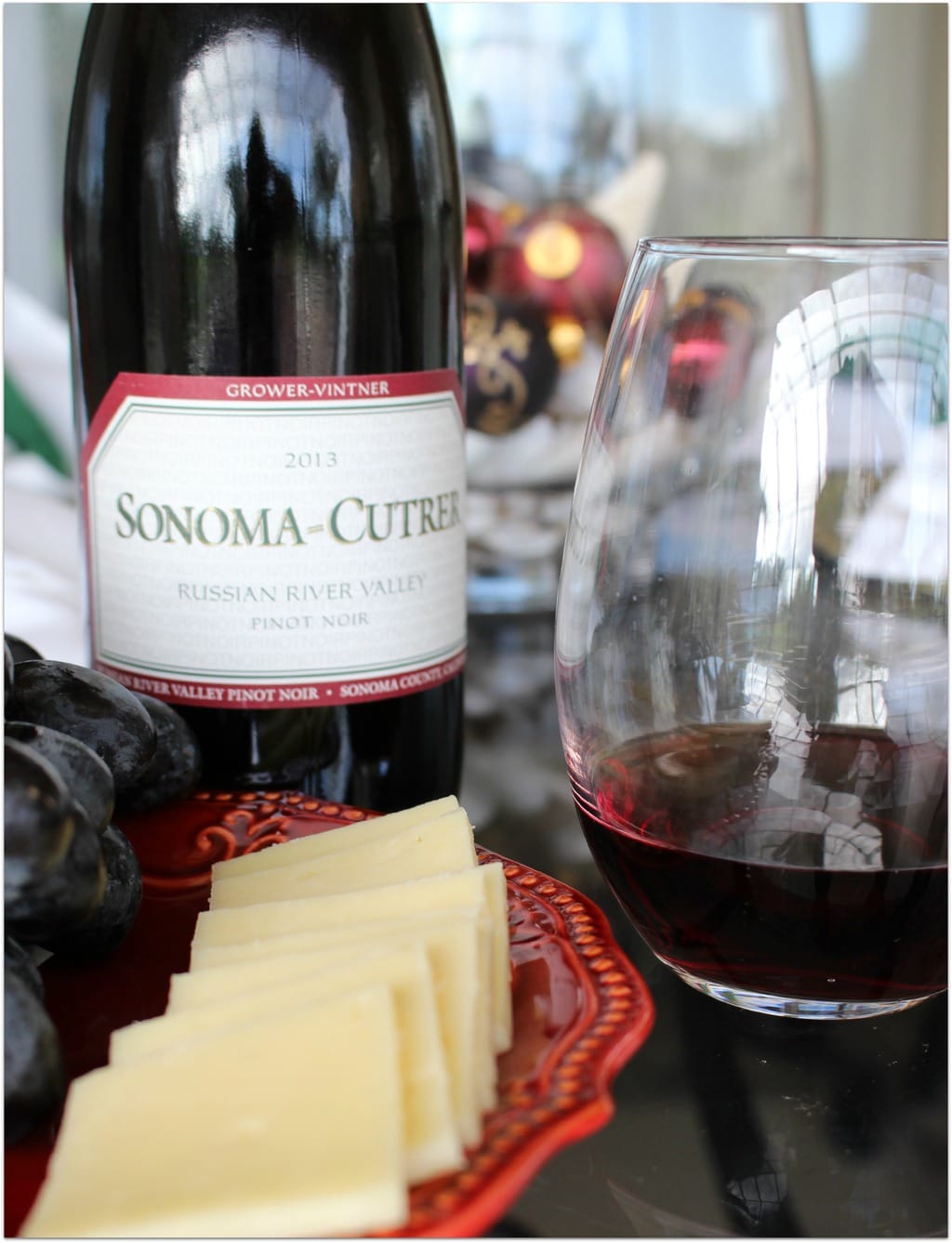 This wine is very smooth and silky, and wonderful paired with food. We often have a glass with cheese and crackers on a weekend afternoon.
A medium-bodied pinot noir is the perfect accompaniment with cheeses like Asiago and cheddar, as well as with meats like chicken, pork, beef, and lamb.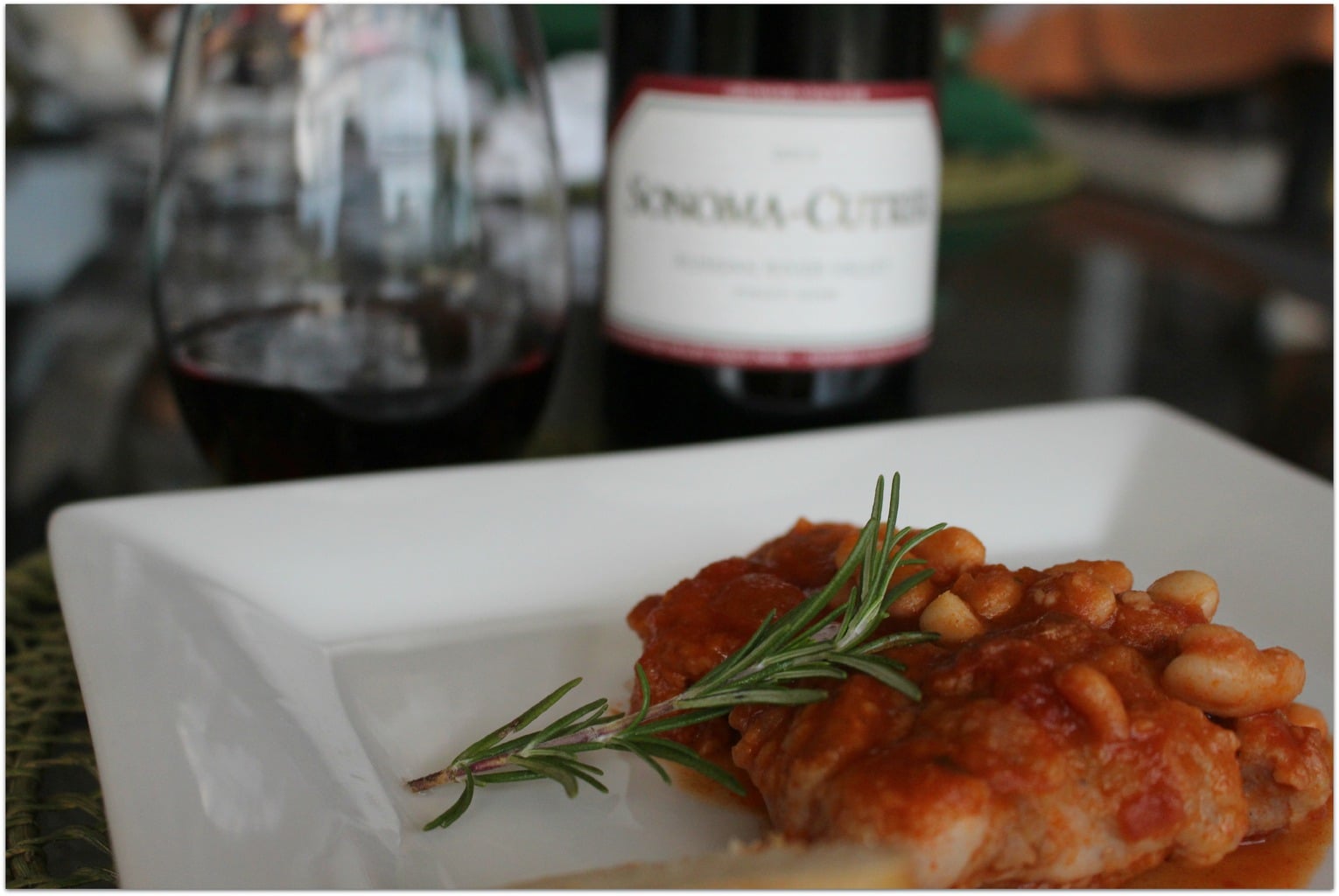 You may have heard that red wines should be paired with red meat, and white wine should be paired with seafood. Honestly, I will drink the Sonoma-Cutrer Wines Pinot Noir with just about any meal.
I had it just a few nights ago with shrimp, and had it tonight paired with this oven braised beef recipe. Delicious.
Looking for a great hostess gift? A bottle of wine from Sonoma-Cutrer would be perfect. You can even Shop Online for Sonoma-Cutrer Wines and have your gift shipped. How easy is that?
Serve this Pinot Noir or one of the Chardonnays at any gathering and your guests will love it.
In fact, you'll find instructions on the Sonoma-Cutrer website for hosting a tasting party. Or you can just enjoy a bottle at home with someone you love.
Either way, I think this is a wine you will want to pick up again and again. I'd love to know your thoughts on the Sonoma-Cutrer wines. Do you have a favorite?