These Snickers cookies are my favorite treat to bring to a tailgate party. Not only are they fun, but they're so delicious!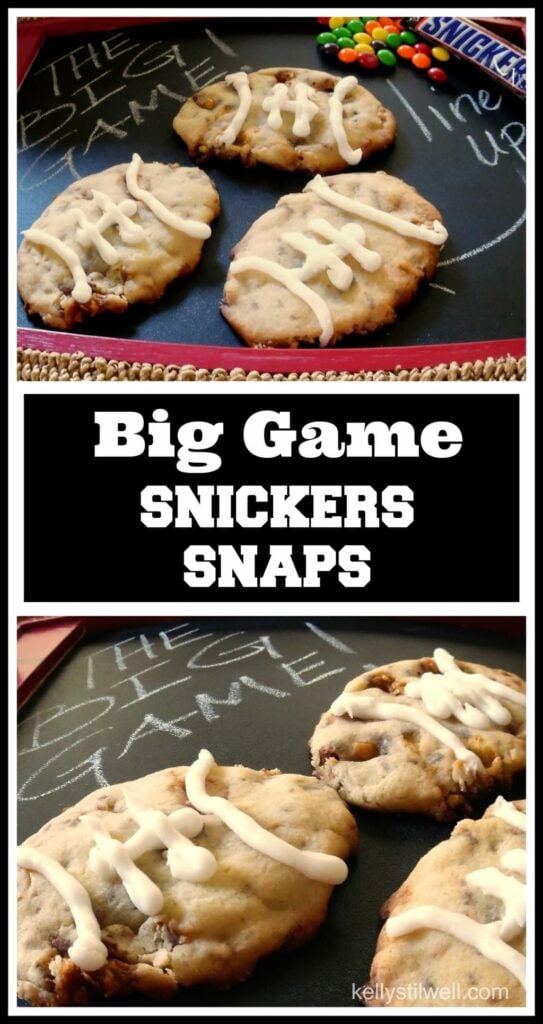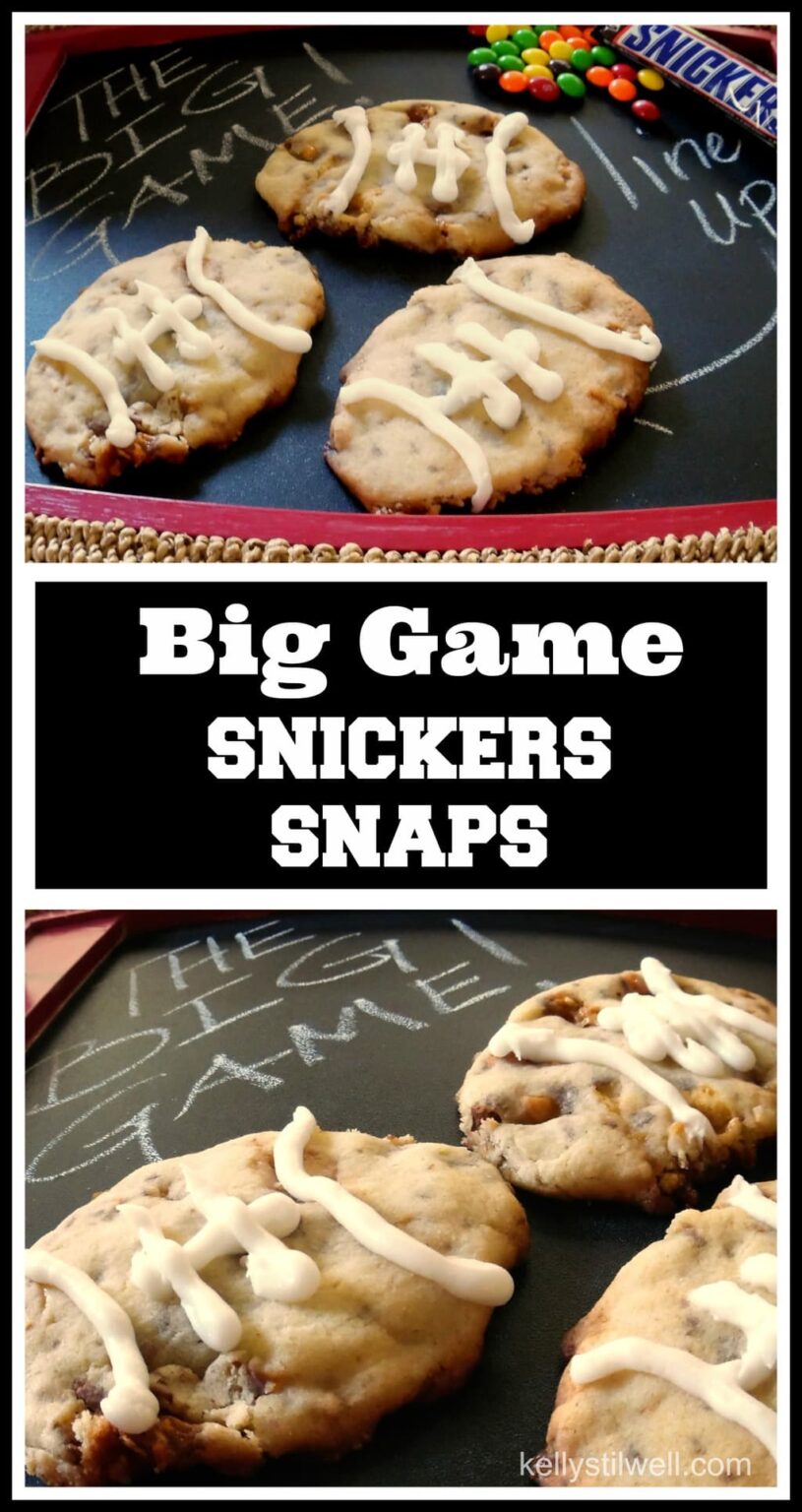 I don't know who's more excited about the Big Game this year… me or my football-crazed husband! It's never just about the game or the players for us, it's also about the food!
We always have a few of our favorites (the kids insist on always having a bag of Skittles®) but we also like to add something new to the line up each year.
This year, I wanted to make something that would get everyone's tastebuds excited! I got to thinking... what sweet treat does everyone love to take a bite of? My answer would be cookies and candy!
So, what if I put the two together? Since this is for such an exciting day, I decided to bake a fun mix of my favorite cookie, which is sugar, and my favorite candy, SNICKERS®! The PERFECT team!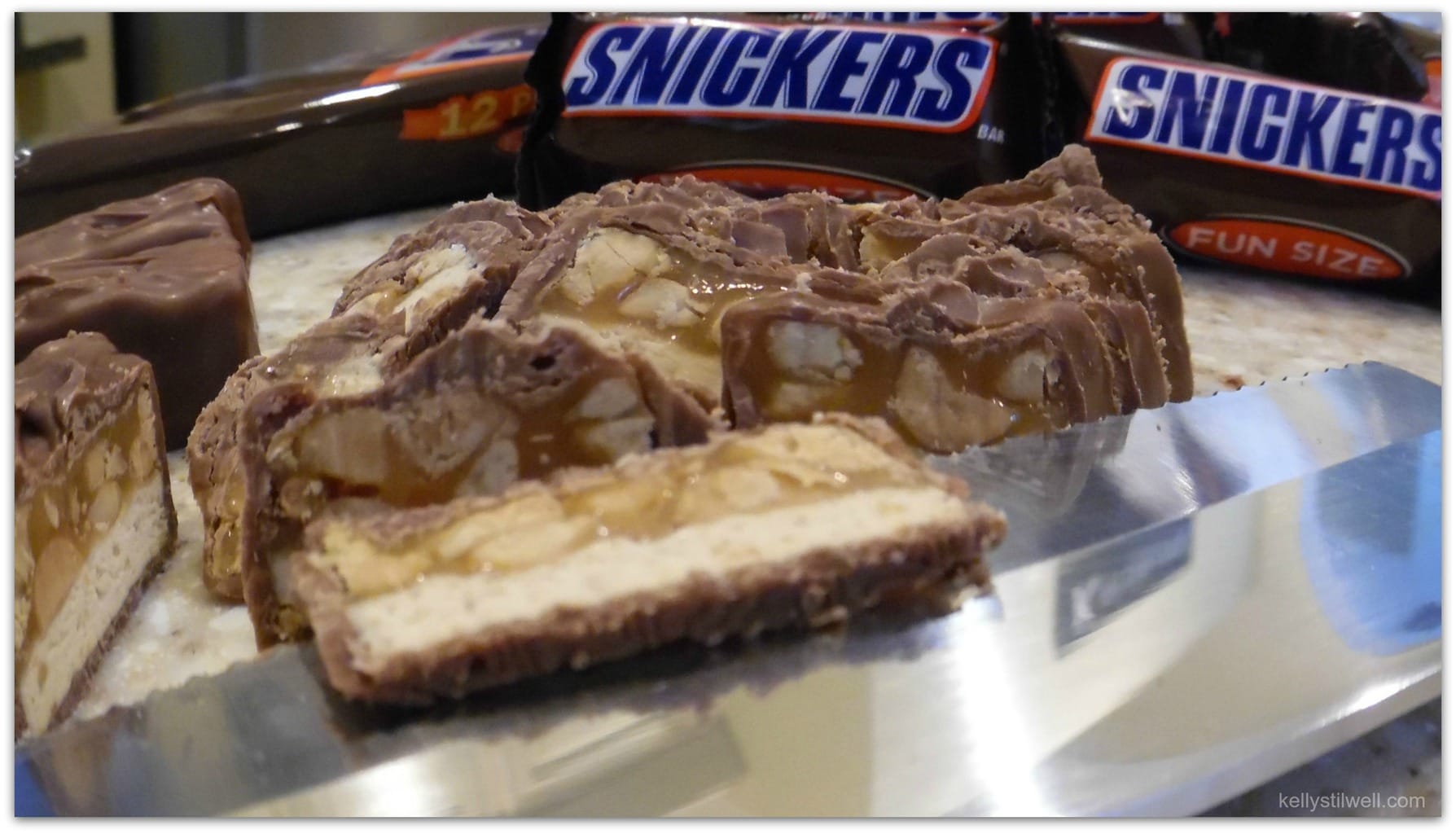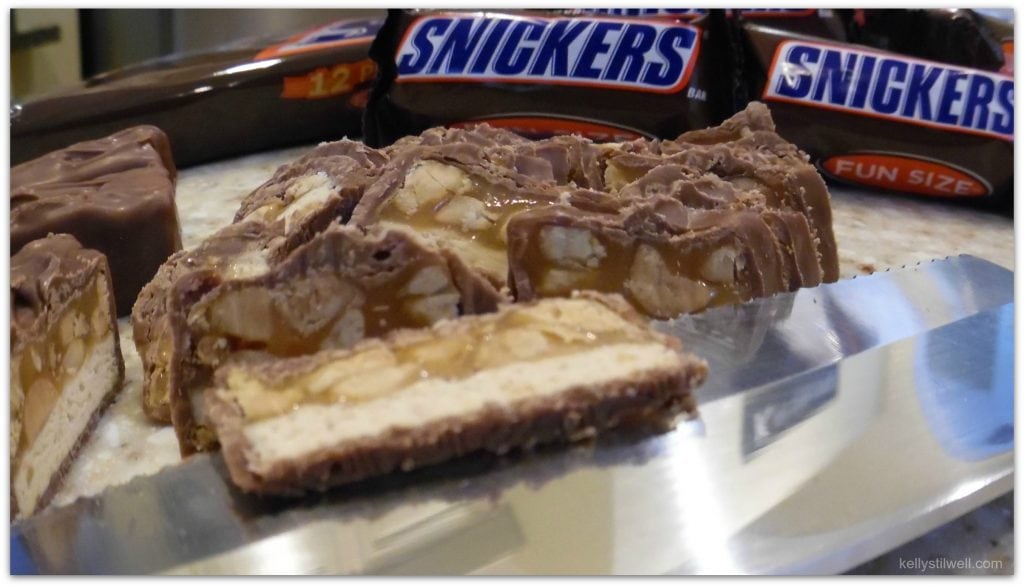 I can always count on heading over to my local Walmart to purchase the whole kit and caboodle needed to throw my favorite party of the year!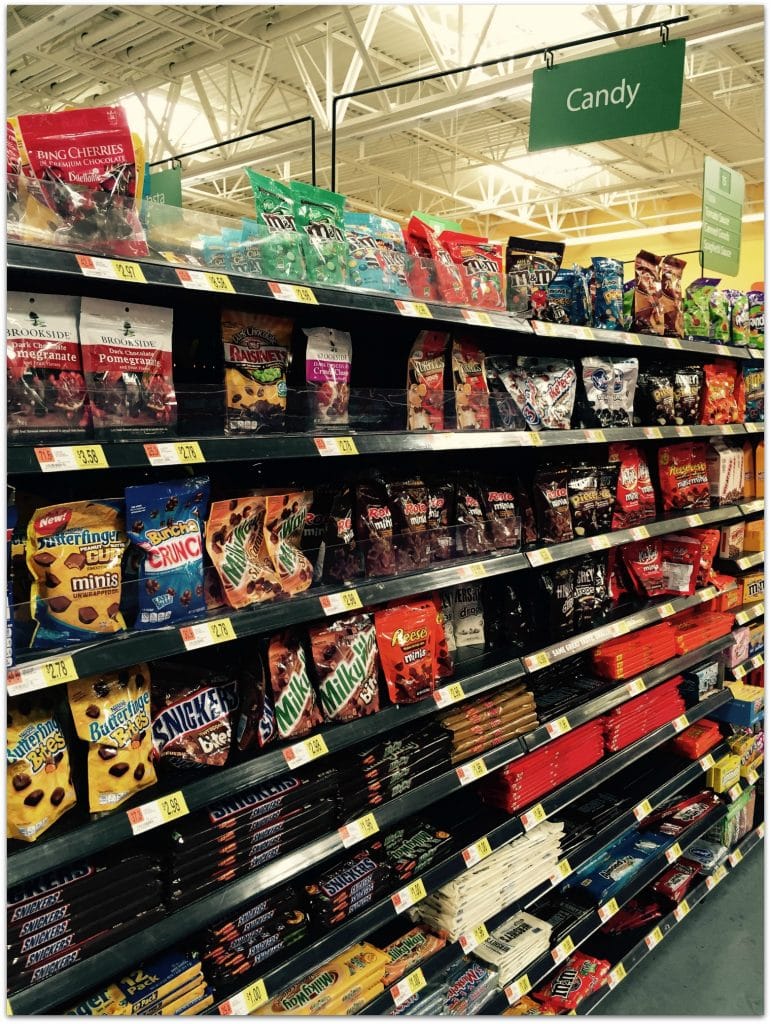 I know I will find everything that is essential for the menu for the big game, plus, I usually come across items that I can use for decorating. By shopping at Walmart, I can get it all without breaking the bank! That's always a win-win!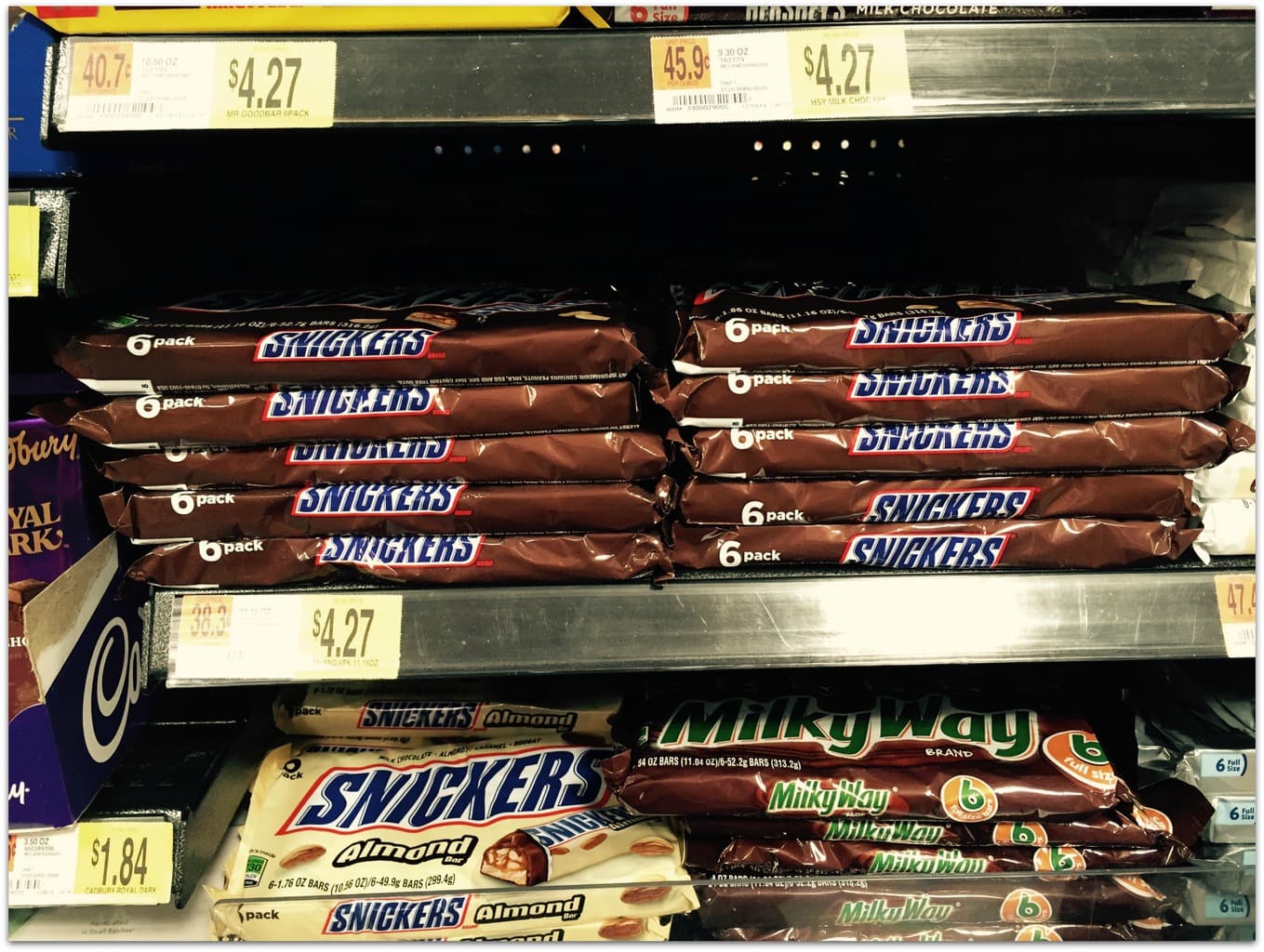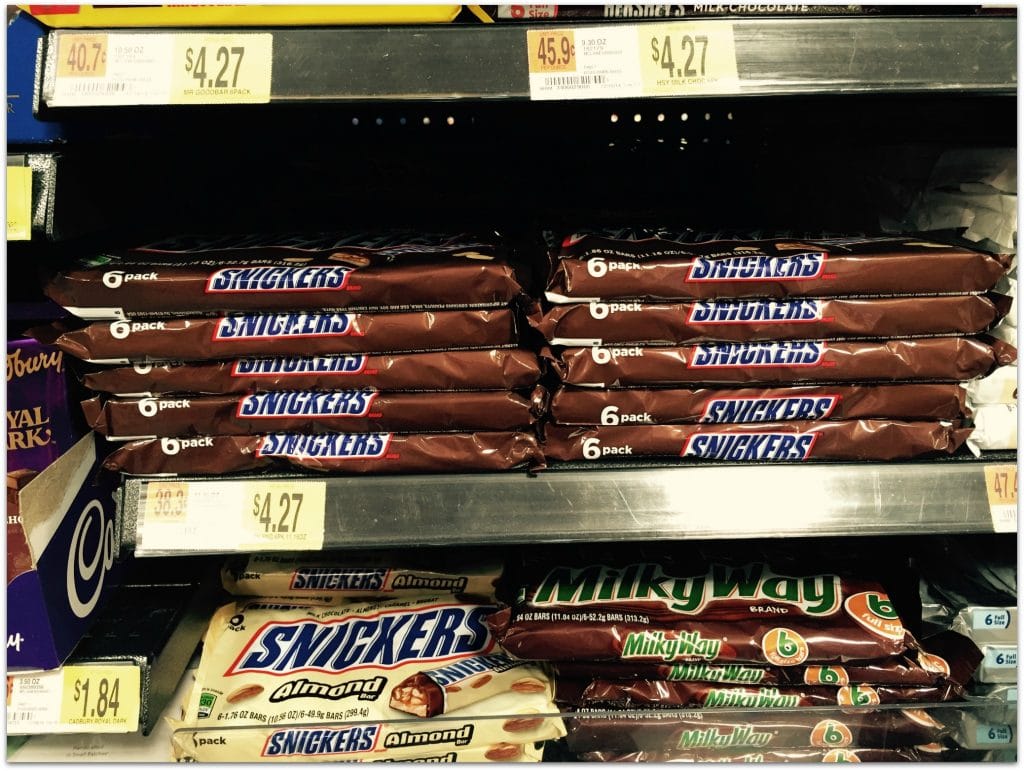 Let me know what you think of this yummy combo! I'd love to hear (or see!) what you're planning on creating for the big game!
Go Team!
What You Need to Make Them
1-12 pack Fun Size SNICKERS Candy Bars – roughly chopped
½ pound (2 sticks) unsalted butter, softened
1 & ¾ cup sugar
2 eggs
3 ¾ cups flour
2 teaspoon baking powder
1 teaspoon salt
½ cup milk
1 teaspoon vanilla extract
1 tube white icing
How to Make Them
Cream together butter and sugar in a large bowl.
Beat in eggs until the mixture is smooth.
Stir in vanilla.
Sift the flour, baking powder and salt together.
Stir the dry mixture into the creamed mixture alternating with the milk.
Add the chopped SNICKERS to the dough and mix thoroughly.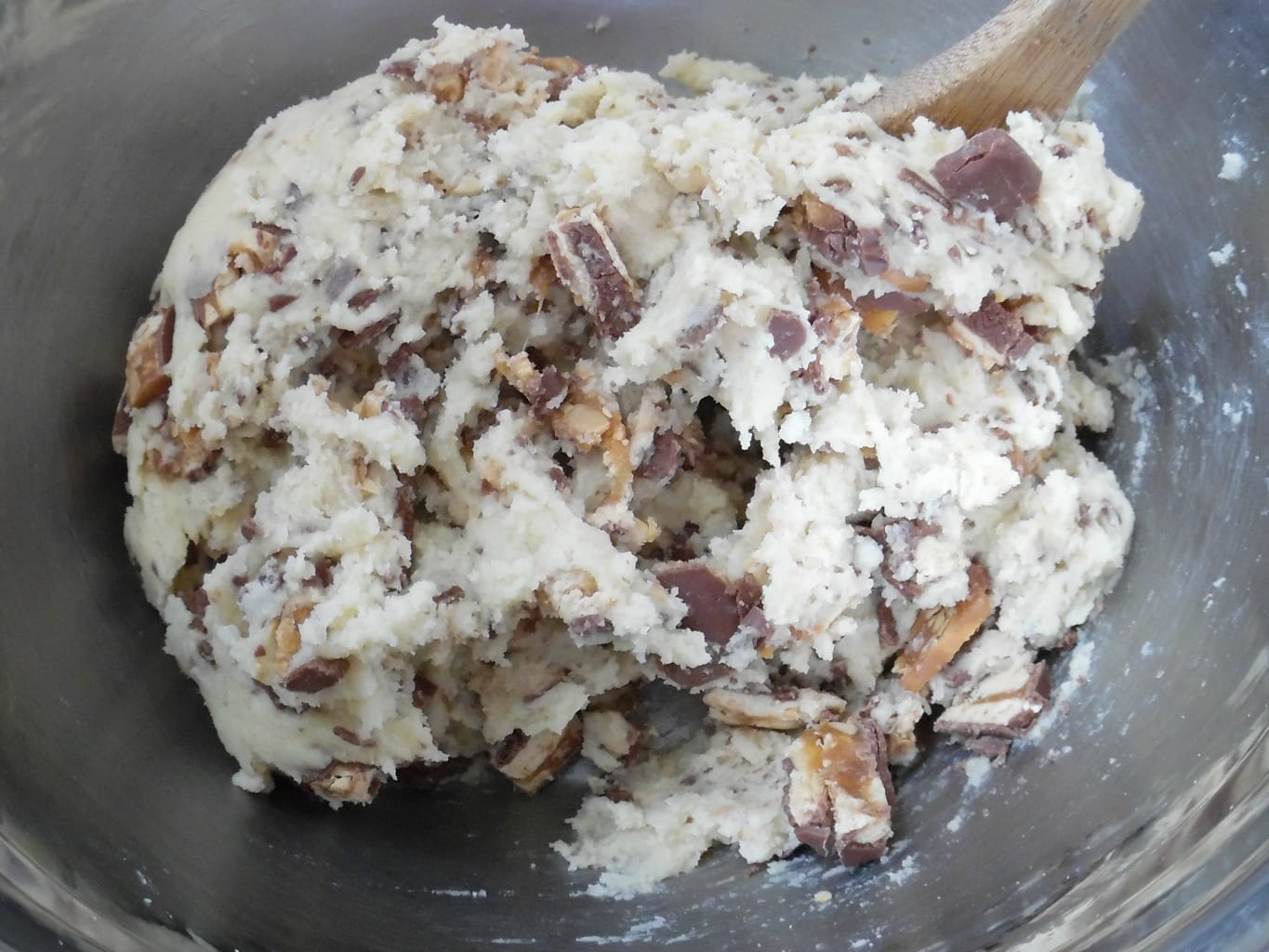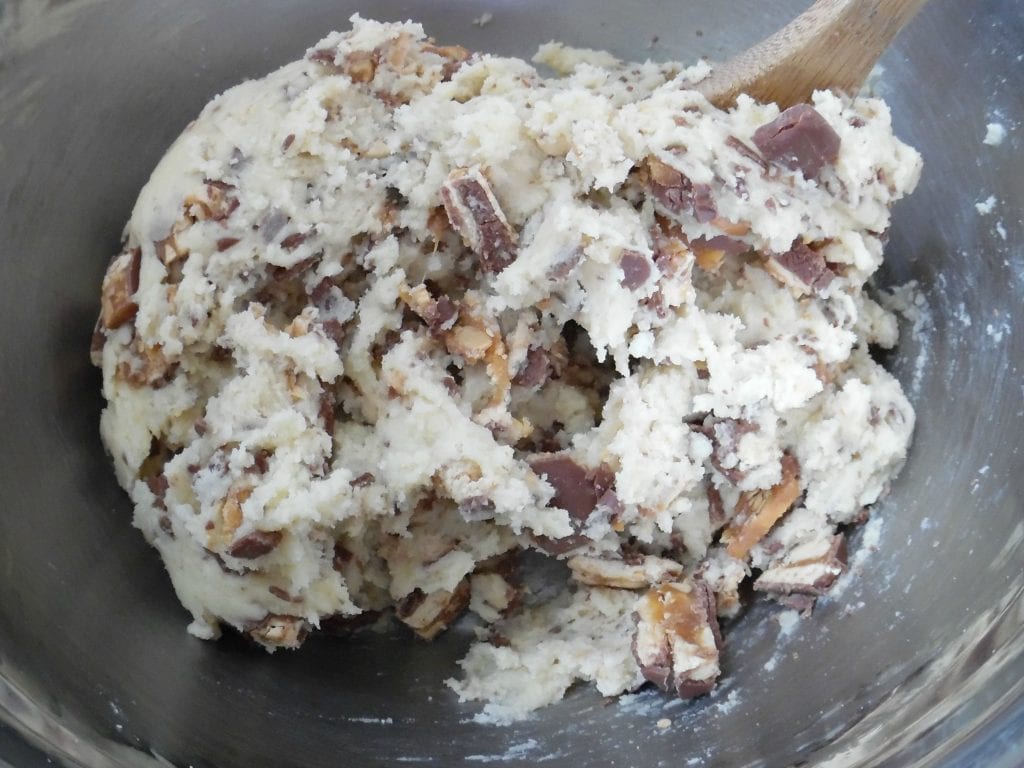 Place the dough on a sheet of plastic wrap and form the dough into a flat disk.
Wrap the dough and chill for at least 3 hours.
Preheat oven 375 F.
Divide the dough into thirds and roll out each section to ⅛ thick.
Cut the dough into football shapes (using a stencil or cookie cutter).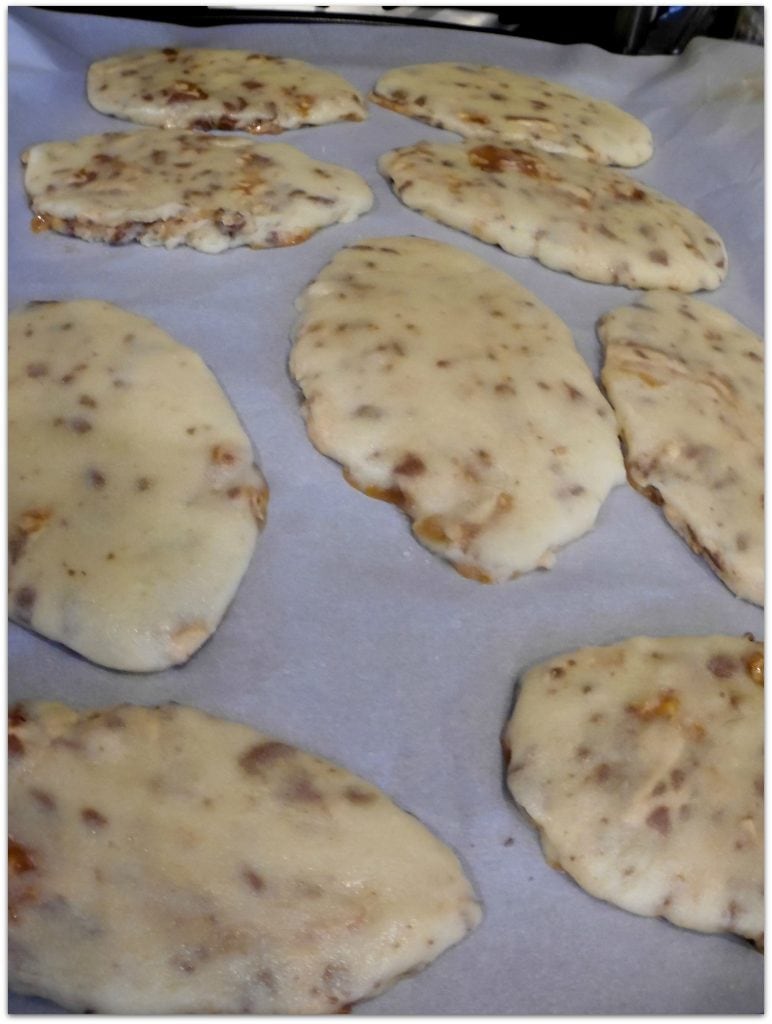 Place on a parchment-lined baking sheet.
Bake until golden, about 8 minutes.
Let cool on racks.
Decorate your Snickers cookies by piping designs using cake decorating icing with small tip attached.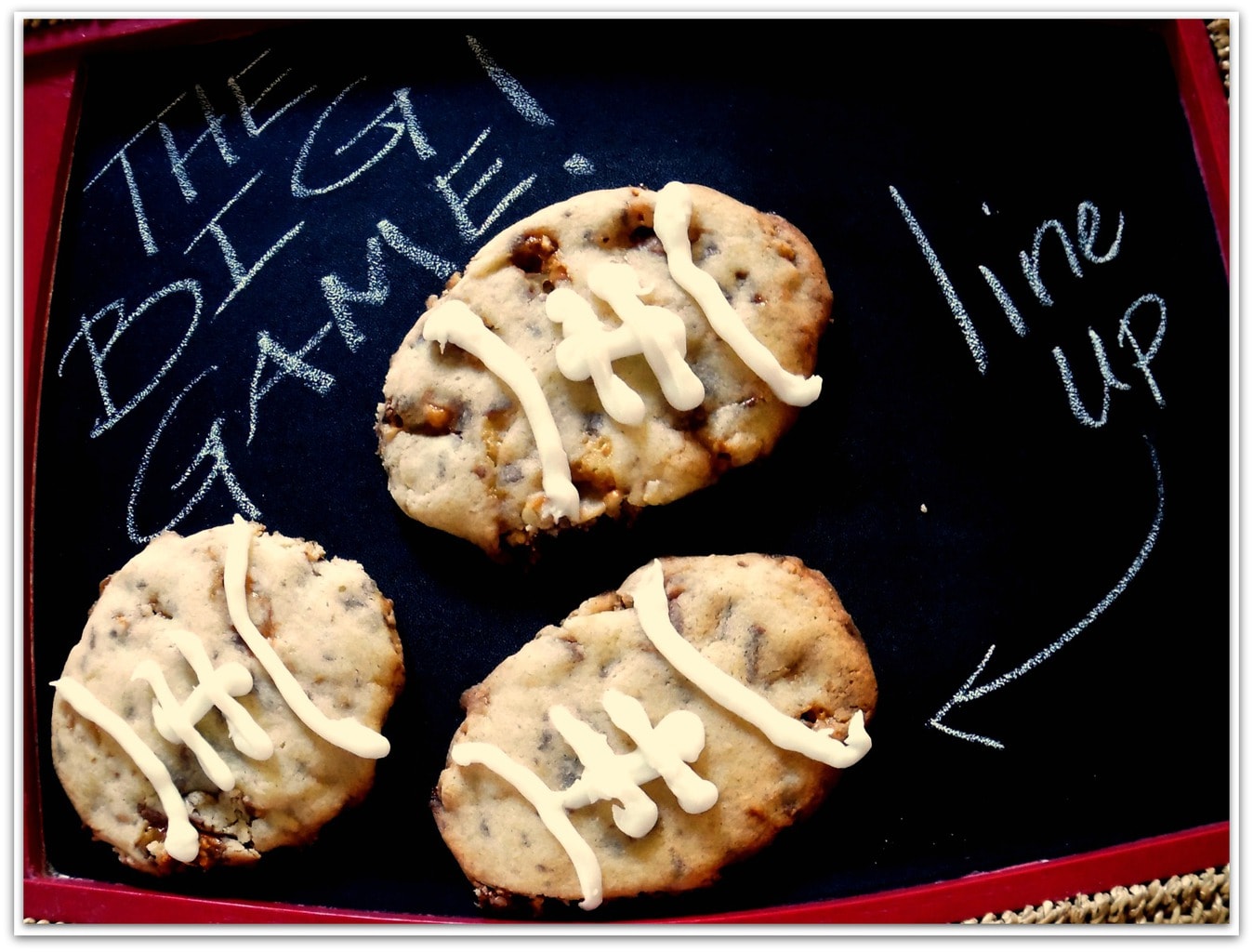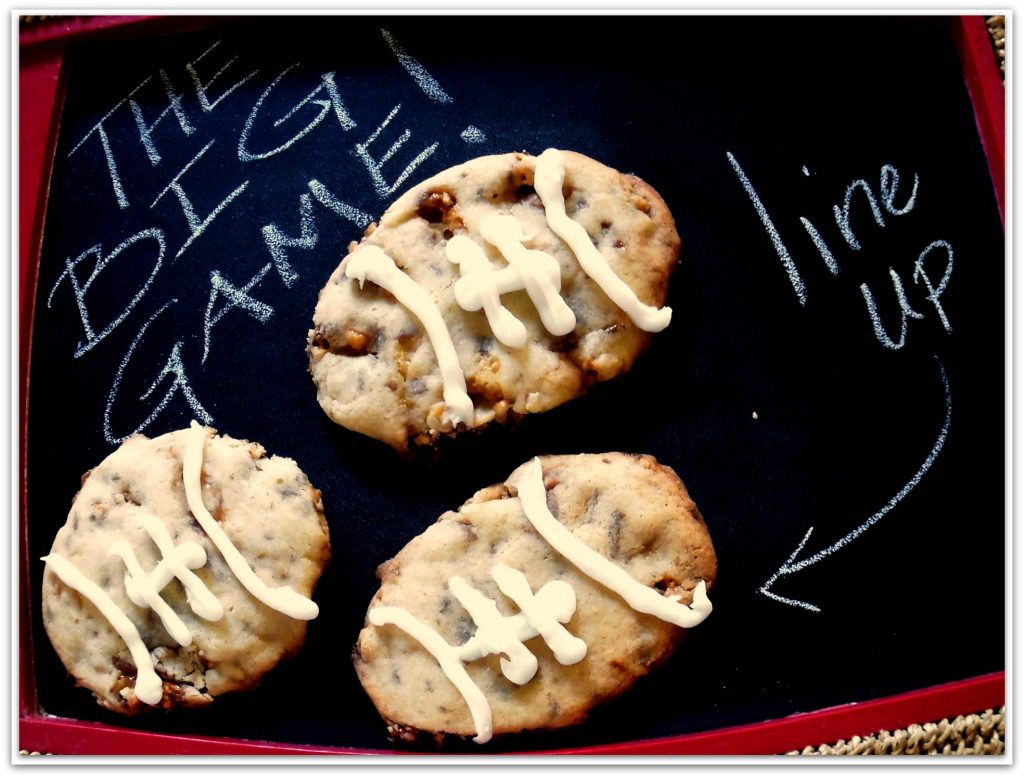 (I turned some of my cookies upside down to get more of the "real" color of a football. Either way, they will come out scrumptious!!)
Makes 2 dozen