Everyone loves comfort food, so I've put together the most popular casserole recipes from the last decade or so. The best part about making casseroles is they are super easy to prepare!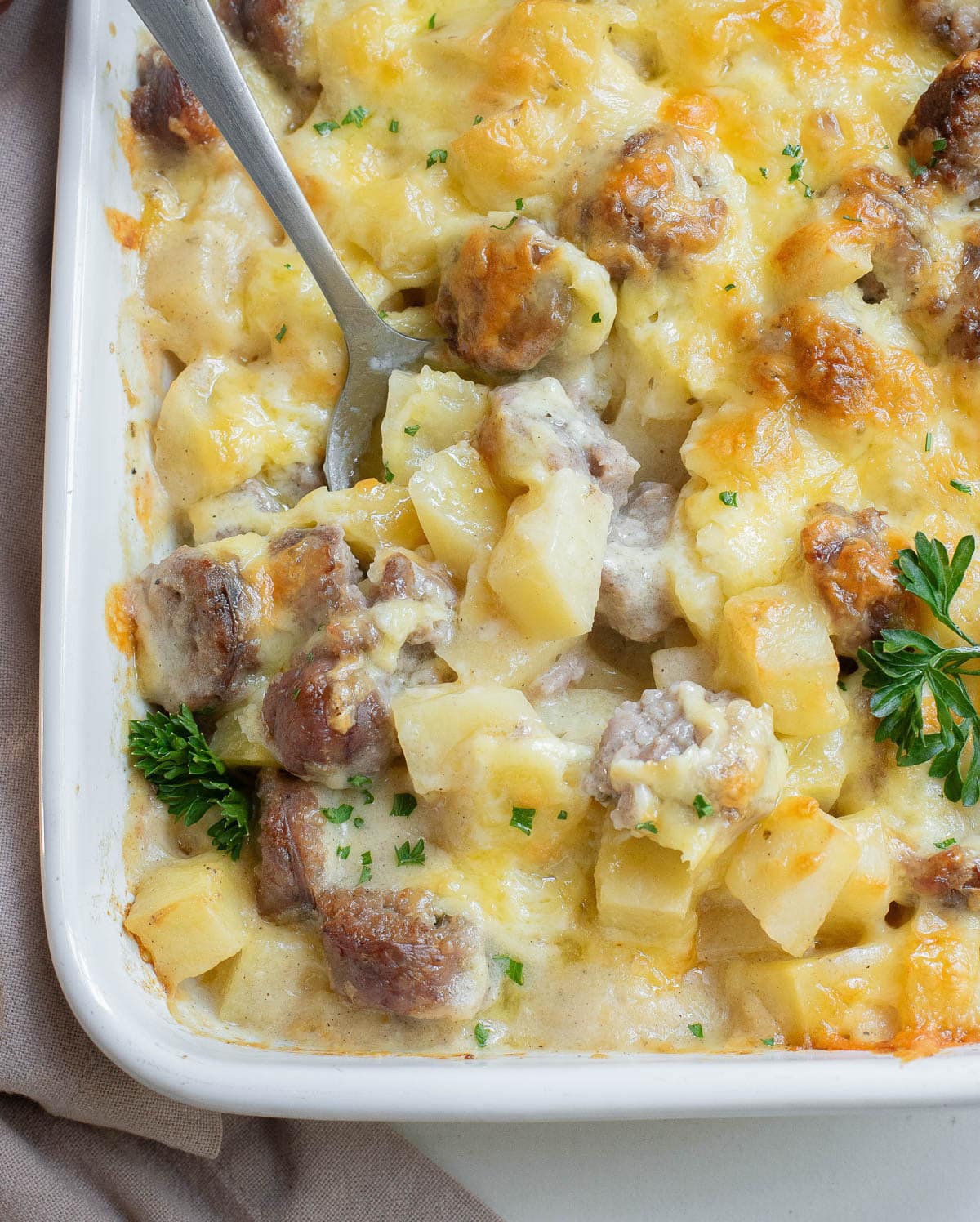 Ready for some easy casserole recipes? Once these are in the oven, you can leave them to bake and get other things done!
Any of these recipes would go well with this Rosemary Garlic Bread or these Cheddar Bay Biscuits.
Why We Love Casserole Recipes
These recipes all take little effort, which is what we're all looking for right now, especially on busy weeknights!
Everyone loves a good casserole at the end of the day, even picky eaters!
Just about all of these recipes would be delicious with a side of fresh vegetables to round out the meal.
You are in for a treat with this easy recipe for One Pan Chicken and Rice Casserole!
It's so deliciously cheesy and hearty with just the right amount of spice! This is definitely one of our favorite casserole recipes.
One of the most popular recipes of 2023, this is so easy it feels like it can't be that delicious! But it is!
The sausage pairs so well with the cheese and potatoes. It's heavenly! You could also use cream of mushroom soup to give it a different flavor. Make sure to get that cheese crispy on top!
This casserole is loaded with beef meatballs, store-bought marina sauce, potatoes, cheese, and herbs, making it super easy to toss together and get in the oven in minutes.
This is a one pan meal, but you could also serve it right on sub rolls for a delicious sandwich everyone will enjoy.
This delicious loaded potato casserole has all the goodness of a loaded baked potato, like cheddar cheese, sour cream, and bacon, but is super easy to prepare for a crowd.
The addition of cream cheese takes this to another level! You can even make it ahead of time for holidays and or a busy weeknight dinner. Your whole family will love this creamy casserole.
These are not your mama's Brussels sprouts! So delicious with the cheese, this hearty casserole makes regular roasted Brussels sprouts extraordinary!
Forget tacos on Taco Tuesday, this one cooks itself! This is one of our favorite beef casseroles.
You could even use taco seasoning to make this recipe easier. We love the bold flavors in this taco dish.
It's the ultimate comfort food! Add some authentic salsa and chips and dinner is served!
The sweetness of the roasted roots along with the sauce and cheese in this recipe will knock your socks off.
It's filling comfort food that's pretty enough for any holiday gathering! You might just forego that sweet potato casserole after tasting this great recipe!
Yes, this was the TikTok sensation, and it really is so easy to make. Follow our simple instructions and a scrumptious meal will be on the table in no time!
We love how the fresh tomatoes make the delicious tomato sauce. Yay for super easy casseroles!
This delicious side dish is popular on holidays. Our version has amazing flavor and really deserves a place at the table all year long.
This delicious chicken and broccoli tater tot casserole recipe is a favorite among kids. Really, who doesn't love tatertots? And kids will even eat up those veggies when there's a tatertot on the same fork!
French onion just adds something special to beef, and in this casserole, they've added noodles and crispy onions on top. Be still my heart! This dish is the ultimate comfort food in casserole form.
The richness of creamy spaghetti casserole will win your family over every time. Take al dente spaghetti, mix it with creamy cheese, layer it with meat sauce, and you have a match made in heaven!
This chicken dish is the perfect way to have a spaghetti dinner on a busy night!
One of the most popular chicken casseroles, this chicken spaghetti adds Rotel tomatoes to give it just the right amount of kick!
My mom used to make tuna noodle casserole for my brother and me when we were growing up. We thought it was the most delicious dish.
We didn't know she made it because it was inexpensive and easy. She was tired after working all day. We still love this dish today, but it is better in casserole form like this recipe!
Why order out when you can make this buttery Philly cheesesteak noodle casserole and serve it up hot and delicious instead of lukewarm cheesesteaks on a bun?
This is another easy recipe you'll be serving on the regular.
If you're wondering why this casserole was named after John Wayne, I was, too! It's said the actor submitted a breakfast casserole recipe to a fundraiser cookbook and that recipe evolved into what we all know today as more of a Southwestern Cowboy Casserole.
This recipe takes a little longer than most on this list, mostly chopping the veggies and making the dough, but it is so worth it! You're still looking at under an hour from start to finish!
Everyone loves a cheesy chicken parm, and this one is to die for! It's a simple recipe you can easily make ahead and pull out for busy weeknights or a day when you just don't feel like cooking.
Wine may be in order and a nice red blend would pair perfectly with this dish. Serve with garlic bread for an amazing and easy meal!
Stuffed Peppers are popular for dinner but they take a little more time than I usually want to spend. This Stuffed Pepper Casserole takes the work out of making actual stuffed peppers but leaves in all that yummy flavor!
Casserole Appetizers
This Hot Shrimp Dip is perfect for an appetizer to bring to any party. It's creamy and delicious! When there are usually so many cold items on the table at parties, this hot dish of goodness will be gone in no time!
The most popular appetizer on this site, and it's is so good! I'm from the great state of Maryland and grew up eating delicious blue crabs.
We've made this just like it's made there, with lump crab and Old Bay seasoning! This is one of the best casserole recipes to serve at parties.
Breakfast Casserole
Don't forget about breakfast casseroles! They are a great way to make mornings easier!
Though not a casserole, this breakfast charcuterie board takes just minutes to put together and is so much fun to serve!
If you prefer to use your crock pot, check out these slow cooker soups, stews, and chilis.
No matter which dish you're serving, they all go well with these Bite Size Desserts!
Tips for Serving Casseroles
Make sure you have good quality casserole dishes on hand. This baking dish with a lid is so pretty, too!
Trivets are helpful if you're planning to serve right from the dinner table.
Which of these popular casserole recipes is your favorite?
Like our content? Follow us on Pinterest!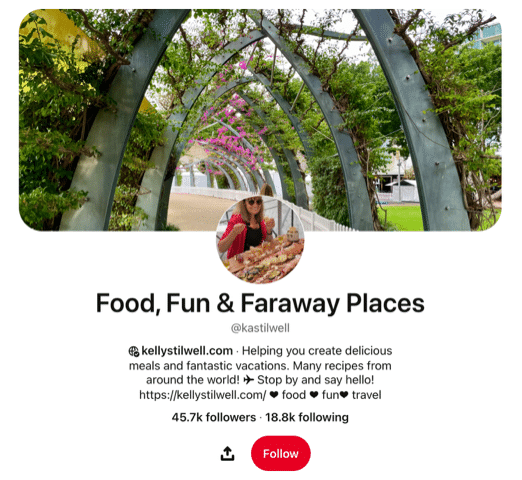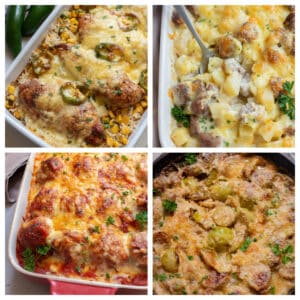 MOST POPULAR CASSEROLE RECIPES
These are some of the best casserole recipes I've made and want to try! Let's take it easy once in a while and still serve our family something delicious!
Print this Recipe
Pin this Recipe
Rate
Instructions
Choose your favorite recipe from the list.

Serve your family a delicious meal!