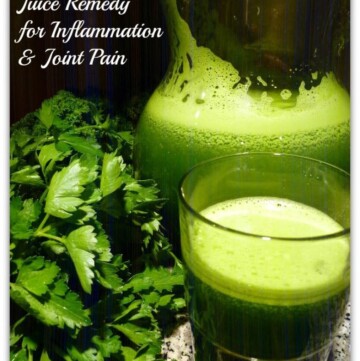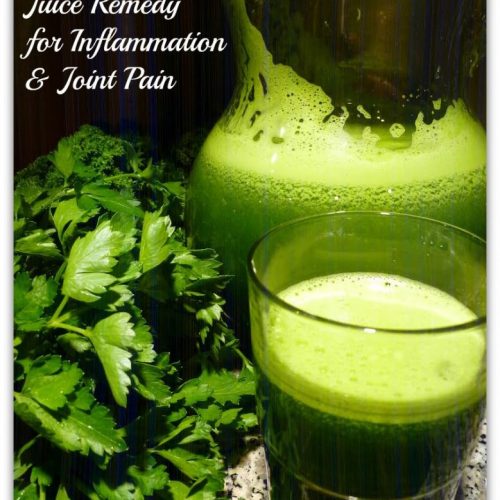 Print Recipe
Easy Juice Remedy for Inflammation & Joint Pain ~ 3 Ingredients!
This 3- ingredient juice is the perfect remedy for anyone who has inflammation or joint pain. It's also a great afternoon pick-me-up. Drink a glass when first made and store the rest!
4

bunches Kale

2

– 3 large Cucumbers

1

head of Celery
Wash and spin the veggies.

Juice the kale first.

Follow with the celery and cucumbers.

Enjoy a glass now and store the rest in 4oz. increments in 8oz. glass jars. Ball brand usually sells the plastic lids, which I prefer. If your local stores do not sell the jars with plastic lids, wrap a piece of plastic wrap over the opening and then place the lid on. Freeze for up to two months.

Note: I always try to purchase organic when available, but I know not everyone has easy access to it. Use non-organic if organic isn't an option.