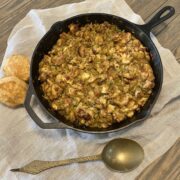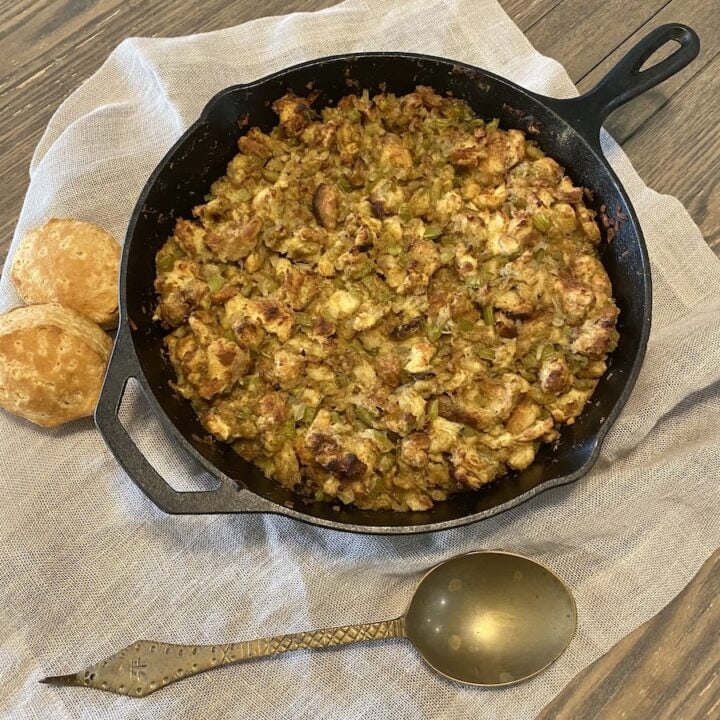 Print Recipe
Mom's Thanksgiving Stuffing
My mother's Thanksgiving stuffing is my favorite! Easy and delicious!
Melt stick of butter in large saute pan.

Saute onions and celery until tender.

Add poultry seasoning and mix well.

Pour onion and celery mixture over bread.

Add enough chicken broth so bread mixture is completely moist.

Bake at 325 degrees for 30 minutes.