If you are looking for a great, easy read for your vacation time this Thanksgiving, The Wishing Tree is the perfect choice. I loved this book so much! Make a cup of tea, grab a blanket, curl up in your favorite chair, and enjoy.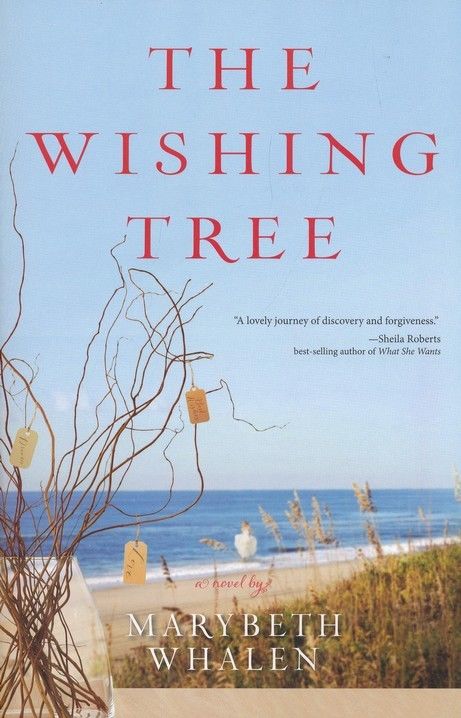 From the book: Savvy, determined Ivy Marshall discovers that her husband has cheated on her on the very same day her sister's perfect boyfriend proposes on national television. When Ivy's mother asks her to return to her family's beach home to plan her sister's upcoming wedding, she decides to use the excuse to escape from the pain of her broken heart. When her return to Sunset Beach, North Carolina, brings Ivy face to face with her former fiance, old feelings are rekindled and she wonders if there is a future for them. However, when Ivy refuses to talk to her husband, he resorts to tweeting to her, expressing his remorse and making it clear he doesn't want to give up on their marriage. As she helps prepare the wishing tree for her sister's wedding, she must examine her dreams for her own future and what true love should be.
I loved the characters Marybeth Whalen has created in The Wishing Tree. Ivy Marshall is a strong woman. Her husband, a jerk. At least in the beginning. The book had me wondering why she left her former fiancee. Michael is every woman's dream guy. Rugged good looks, considerate, humble, sweet. But, she didn't marry Michael, she married Elliott. So now what? They've been drifting apart, and now she realizes he's having an affair. If there was ever a reason to run to the arms of her former love, this is it. Who would blame her? That is where the book gets really interesting. I'm not going to tell you what happens, but I am going to tell you that you will love this book.
You can pick up The Wishing Tree at your local bookstore or on the link to Amazon below (at a great price, by the way!) This book would make a wonderful Christmas gift for your mom, sister, or best friend, too. Just so you know, there is absolutely no bad language or uncomfortable situations, so this book is perfect for everyone, even your teen daughter! I love that!
I received a review copy of this book. No other compensation was received. The Amazon link is an affiliate link, so I may make a couple of pennies if you buy it there, just so you know 🙂