If you love wine, you've got to get to GrapeFest in Grapevine, Texas. I know I can't wait to go!
If you read my post about visiting Grapevine, you already know how much I have fallen in love with this town! With so many great Grapevine restaurants, great wines, and wonderful people, it's a destination that you just have to visit.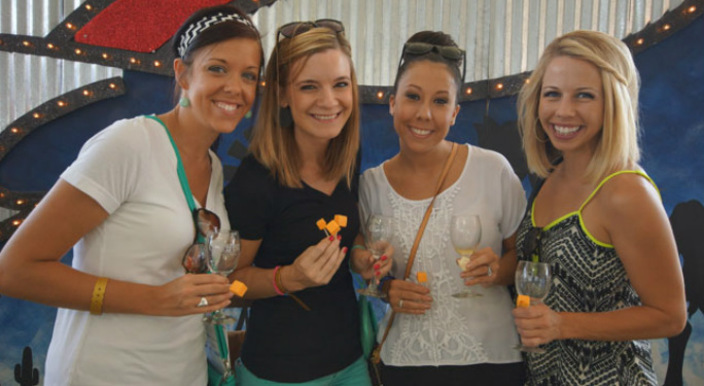 And now you've got another reason; Grapevine's 35th Annual GrapeFest, A Texas Wine Experience, is quickly approaching. On September 16, 17, 18 and 19, you'll have a chance to really see Grapevine in action!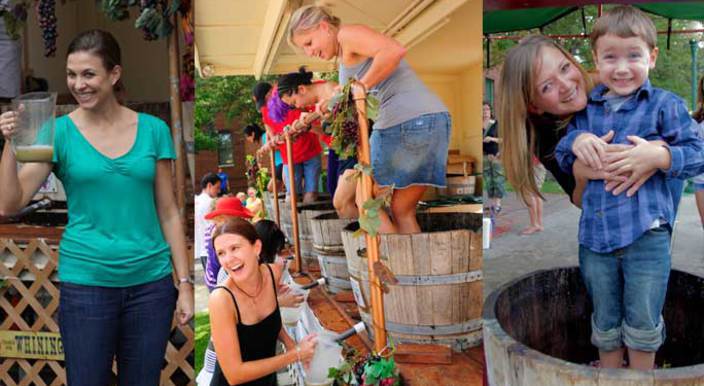 This year's event is set in beautiful Historic Downtown Grapevine and will feature a special emphasis on wines from Texas, California's Central Coast, and Australia's Barossa Valley. Many of these wines are not normally available in Texas, so this is a great opportunity to try them.
I was surprised to learn that GrapeFest is the largest wine festival in the Southwest, offering four days of family-friendly fun for all ages. Some favorite GrapeFest events include:
People's Choice Wine Tasting Classic
The largest consumer-judged wine competition in the nation, where you can taste more than 140 Texas varietals from 38 Texas wineries. Tickets are $23 in advance or $25 at the festival. Guests must be 21 and over to enter.
Texas Wine Tribute
On Saturday, September 10, a spectacular black-tie gala celebrating specially selected Texas wines paired with a four-course dinner. Tickets are $125 per person, on sale now, and advance purchase is required.
GrapeStomp
Watch teams of two take turns to stomp approximately 18 pounds of grapes for two minutes. If your team stomps the most juice, you just might qualify to stomp some more at the Grand Champion StompOff on Sunday!
The entry fee is $5 per person. Special GrapeStomp events include the Senior GrapeStomp and the Mayoral GrapeStomp. A free special stomping area is also available for kids 12 and under.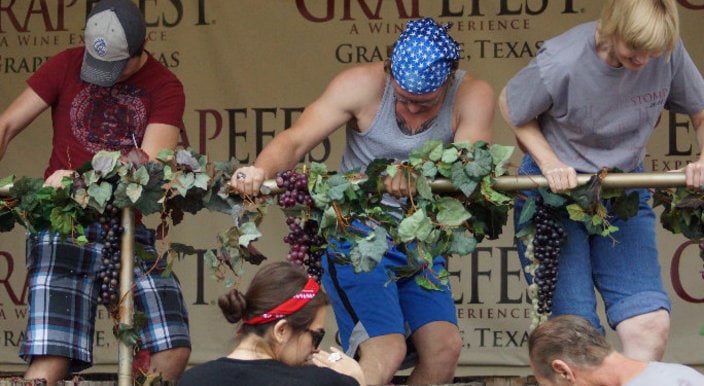 Other events include Grapevine Winery Tours, the Champagne Terrace, KidsWorld - featuring LEGOLAND® Discovery Center, SEA LIFE Grapevine Aquarium and interactive games, Kids Celebration Show and a petting zoo.
The Festival will also feature Artisan Vendors, live entertainment, Carnival Rides and Midway Games, lots of food, and even breweries!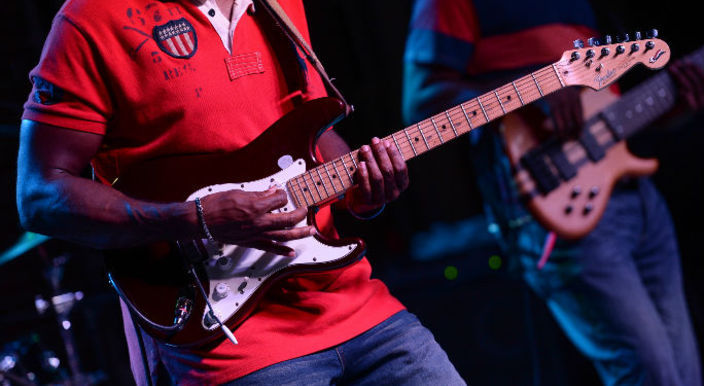 Texas is the fifth-largest wine-producing state in the United States. Grapevine is home to the Texas Wine and Grape Growers Association and Texas' premier Urban Wine Trail. More than 300 wineries and 4,400 acres of producing vineyard farmland yields nearly three million gallons of Texas wine each year.
Discover Grapevine's hotels during GrapeFest! Visit the GrapeFest site for information on hotels, packages, and where to stay!
The 35th Annual GrapeFest, A Texas Wine Experience, will be in September of 2021. Admission is free to everyone all day Thursday and until 5 p.m. on Friday.
For more information, visit the Grapevine Convention & Visitors Bureau or give them a call at 800-457-6338 or 817-410-3185.
More to Do in Grapevine
Looking for easy recipes and travel recommendations? Subscribe to Food, Fun & Faraway Places and never miss a thing! We have so much goodness coming up! Be sure to follow us on Instagram, Facebook, Pinterest, & Twitter, too!