When I was in New York City last month to screen Suffragette, the film about women's right to vote, I had the honor of sitting down with Helen Pankhurst, daughter of Emmeline Pankhurst, who founded the WSPU and was considered a leader in the suffragette movement. Helen was fascinating to speak with, and I found myself sharing about my personal childhood regarding women's rights.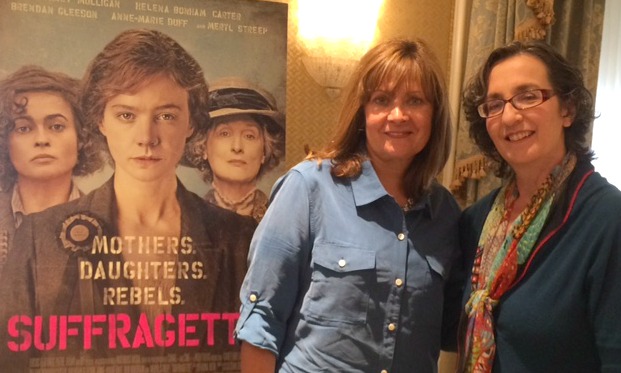 My parent's divorced when I was 13. For most of my life up until that age, my father's pay day was a frightening time. My father was an alcoholic, and each pay day we would wonder whether he would come home to spend time with his family, or come home drunk and throw his family out of the house. When it was the latter, it would be brutal on my mother. My father would beat her until she couldn't stay any longer, and she would grab my younger brother and me and we would head to my grandmother's house. A few days later, my father would apologize and we would go home, only to relive the whole scene over again the next time. Why did my mother go back?
The right for women to vote may have become a reality in 1919 in this country, but there are still so many issues in regards to women's rights. When I would crawl under the bed with the phone to call the police, they didn't think domestic violence was a worthy reason to come out and investigate. Granted, things are better now, but I have volunteered for organizations that provide shelters for women who have been abused, and what happened to my mother still happens today. Many women in the workforce don't make enough money to support their family, though their male counterpart makes so much more. And often, child support is not enforced like it should be. Would you leave knowing you had to provide for your children or end up on the street? It's a sobering thought, but many women are faced with just that. And I'm only talking about life in the United States. In many other countries, it is so much worse.
The hashtag for Suffragette is #FightsNotOver. And just like I was shocked at some of the facts I did not know about the suffrage movement, I think you will be shocked when you see this video about women's rights today. Please watch and share.

I think we need to be aware of what is going on around us. 75 million girls under the age of 14 are child laborers. Did you know that? How can it be? And now that you do know, are you willing to stand up for those girls? What is your Hope for our daughters?
You can help. It won't be painful and it won't cost you a dime. Simply take a photo of yourself and post to Instagram using the hashtag #HopeForOurDaughters, and $1.00 will be donated to Equality Now. Tell your friends to take a moment to share, too. I posted the photo I had taken in New York at the screening and added #HopeForOurDaughters, but you can just post the photo and add the hashtag in the comments. It will take less than three minutes. Will you post? Together, we can make a difference.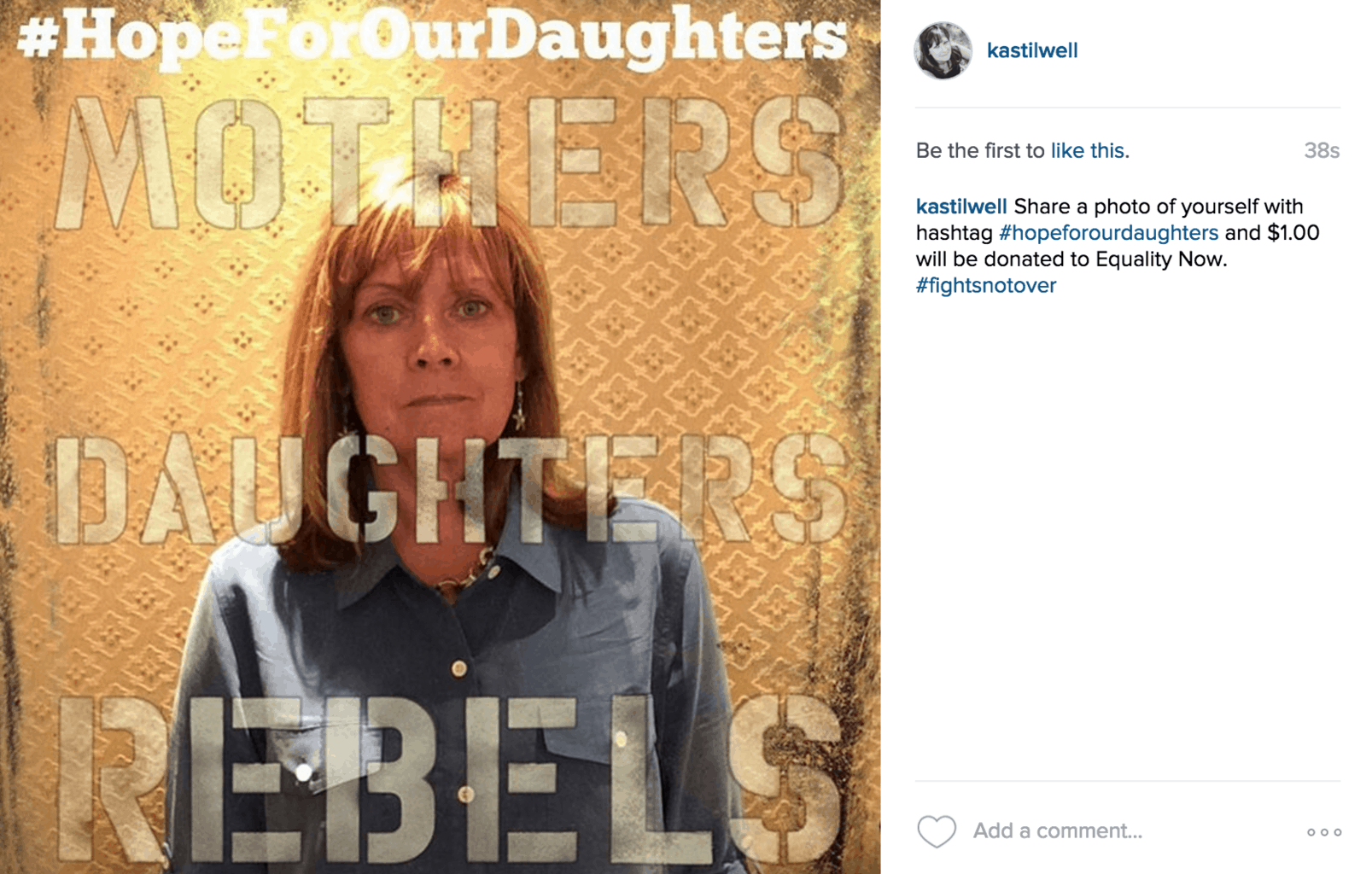 Don't forget to get out and see Suffragette when it hits theaters this month. Take your daughters. And please come back and share your thoughts on the film.