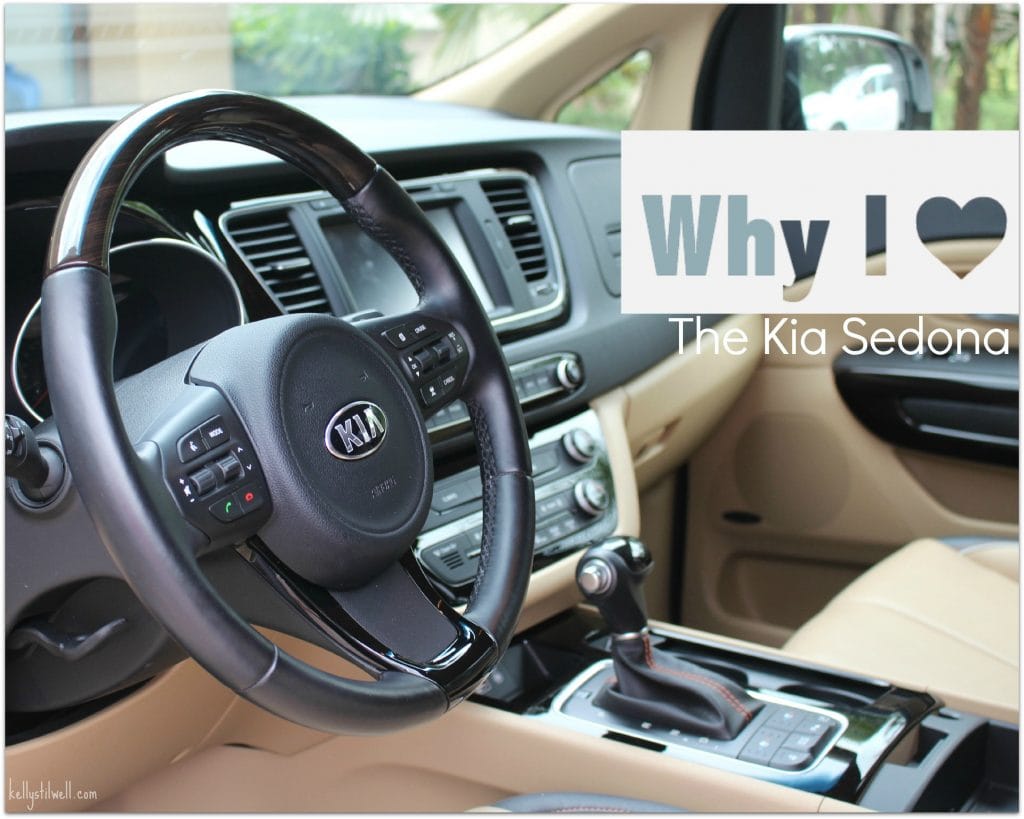 Earlier this month I was offered the opportunity to take the Kia Sedona for a test drive for ten days. I was driving to Orlando to stay for a week long press trip, and then traveling right to St. Simons, Georgia for a second press trip. It was a lot of driving, and perfect timing for me to see if all I had been hearing about the Kia product was true. I have a good friend who owns two Kias, and she absolutely loves them both. I was ready to put the Sedona to the test!
The Kia Sedona is an amazing high-tech minivan. With seating for 7, plenty of leg room, and an extremely spacious interior, this is the perfect vehicle for a family with kids. I was surprised to see not one, but two power outlets! How cool is that? My teens are forever forgetting to charge one device or another, and with outlets as well as USB ports, we would never have to worry about phones, iPads, or laptops needing to be charged.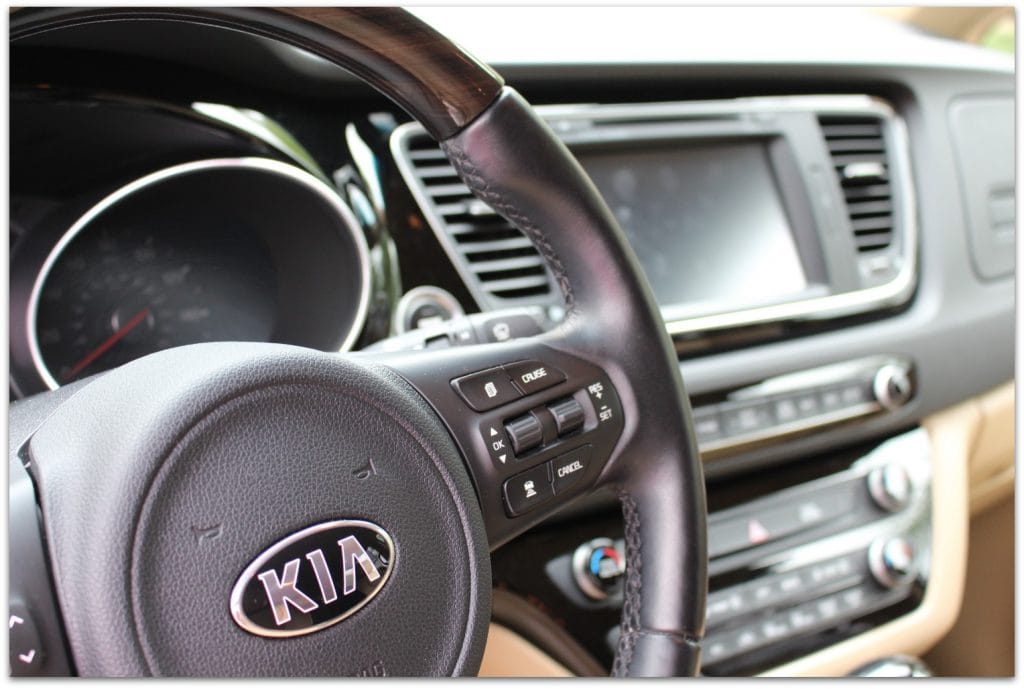 With power-folding outside mirrors, heated outside mirrors, 1st and 2nd-row power sunroofs, solar controlled glass, and dual-powered sliding doors, it isn't surprising that the Kia Sedona is ranked among the top 3 minivans by Car and Driver. Add in Bluetooth wireless technology, separate sunroofs for first-row passengers as well as comfort and climate controlled two-toned leather seating, it's easy to see why this mini-van is called luxurious.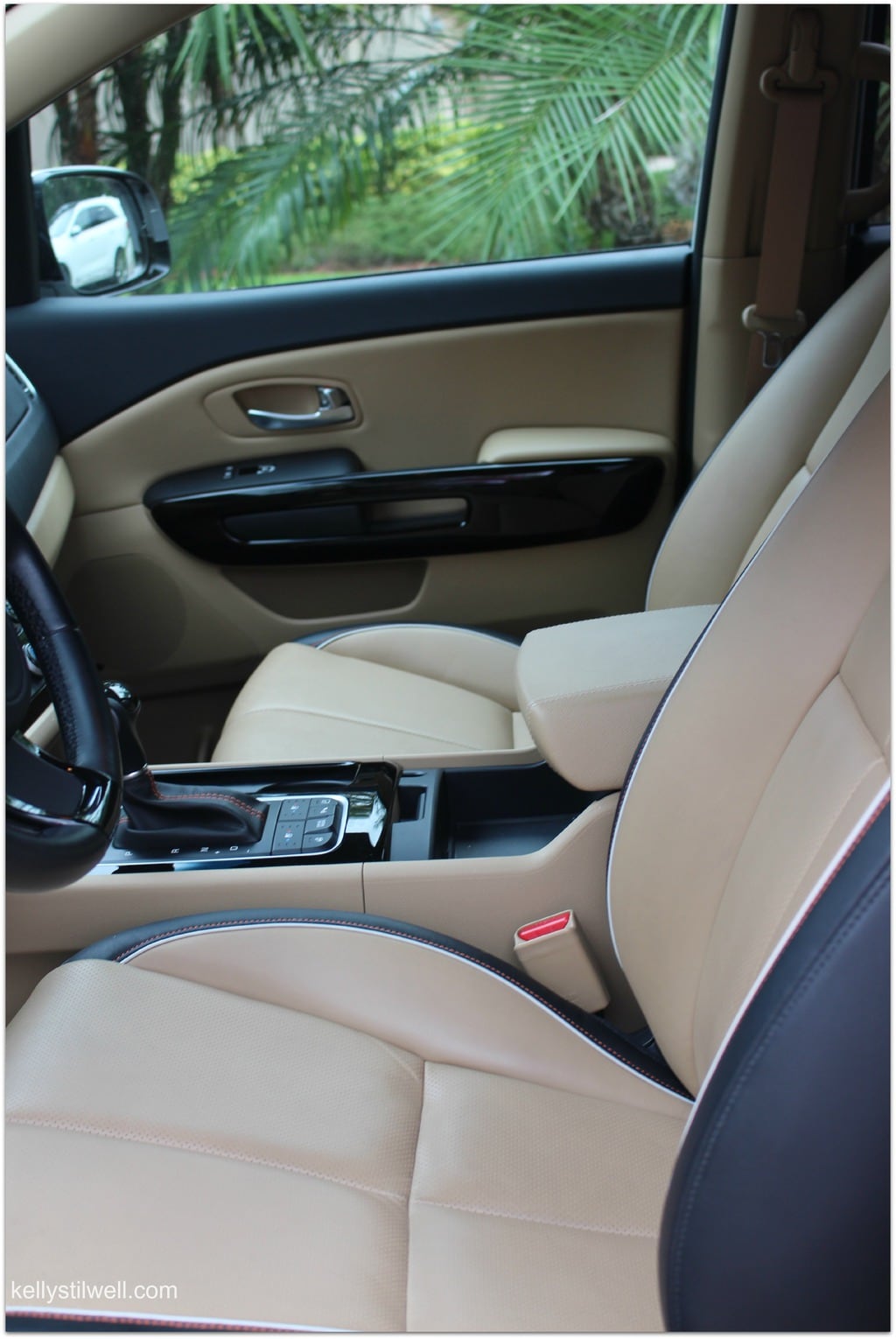 In fact, the Kia Sedona is perfect for a Mom's Night Out! Check out our video!
I loved driving the Sedona. The ride was so smooth and it the seating comfortable. But that is not what really sold me. What impressed me the most was the safety. If I veered slightly over the white line, I got a beeping sound to let me know. If I put my turn signal on to change lanes and there was a car coming up beside me, I heard the beep again. If I was backing out and a car pulled behind me, again, I was warned with the beep. I have a new driver in my house, and her safety is the most important thing to me.
The 2015 Sedona safety features come standard with 6 airbags, dual front advanced side airbags, full-length side curtain airbags, three-point anti-lock disc brakes, 3-point seat belts for all seating positions, rear cross-traffic alert system, rollover mitigation and rear child safety locks. Options include blind-spot monitoring, all around camera views, and a collision warning system that, unlike prior models, won't automatically apply the brakes. This is without a doubt the safest car I have ever driven.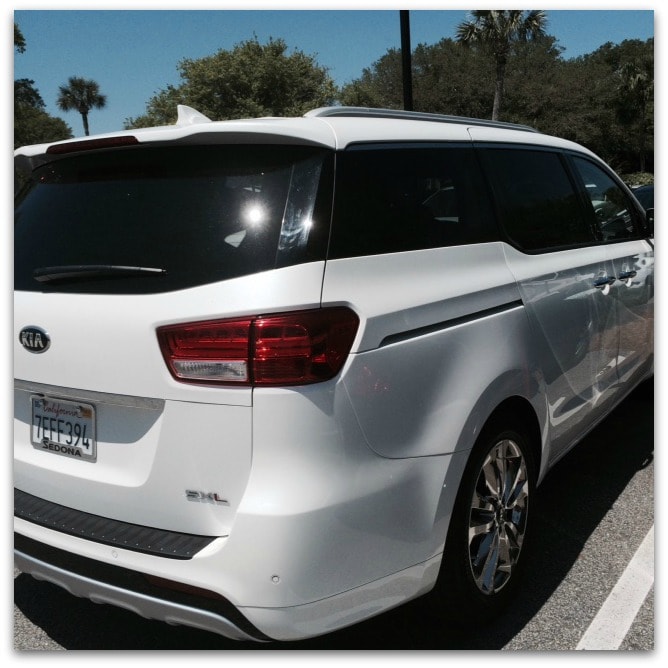 Now that we're looking for a car for our daughter, Kia is going to be my first choice. In fact, my husband occasionally rents a car when he has to visit a client within driving distance. Want to guess what he got after me raving about the Kia? Yep, a Kia Soul! Pretty! I have a feeling there is a permanent Kia in our near future.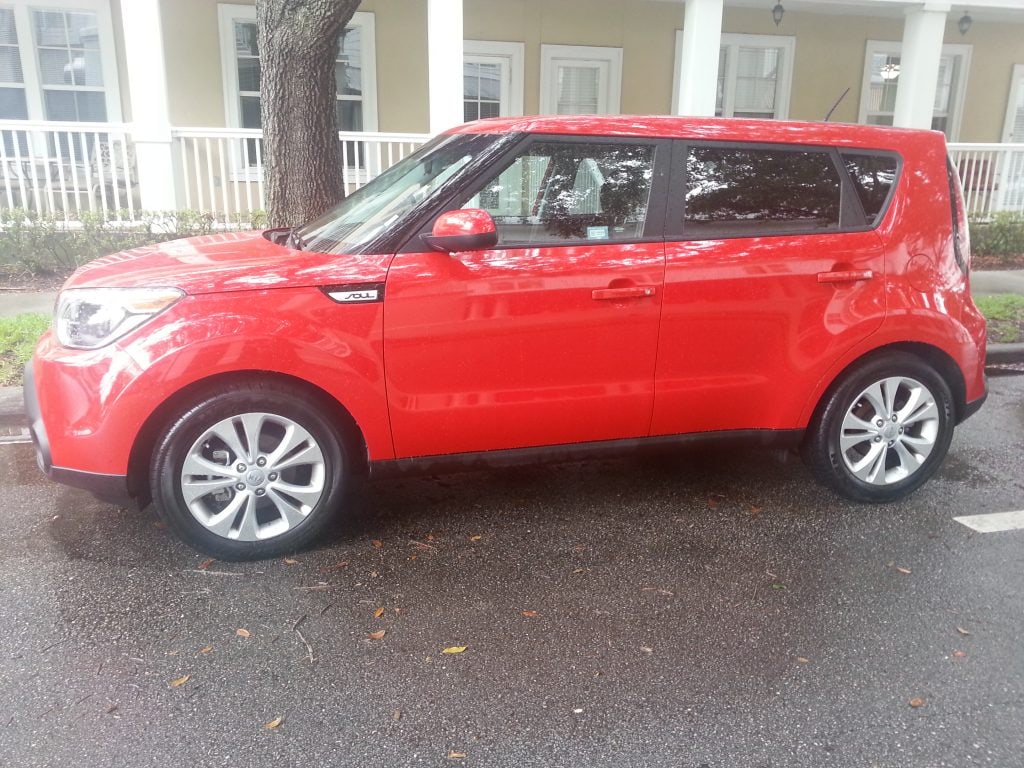 With a fuel tank capacity of 21.1 gallons and starting at $29,195, driving in the Sedona won't make you feel like you're digging a trench in your pockets, either. Visit your local Kia and drive one for yourself. I'd love to read your thoughts, so please share below!