Welcome to week two of What's in Your Travel Bag?, for all who are curious about what travel bloggers MUST carry with them in their carry-on. This week we're catching up with Katie Matthews from Wandertooth!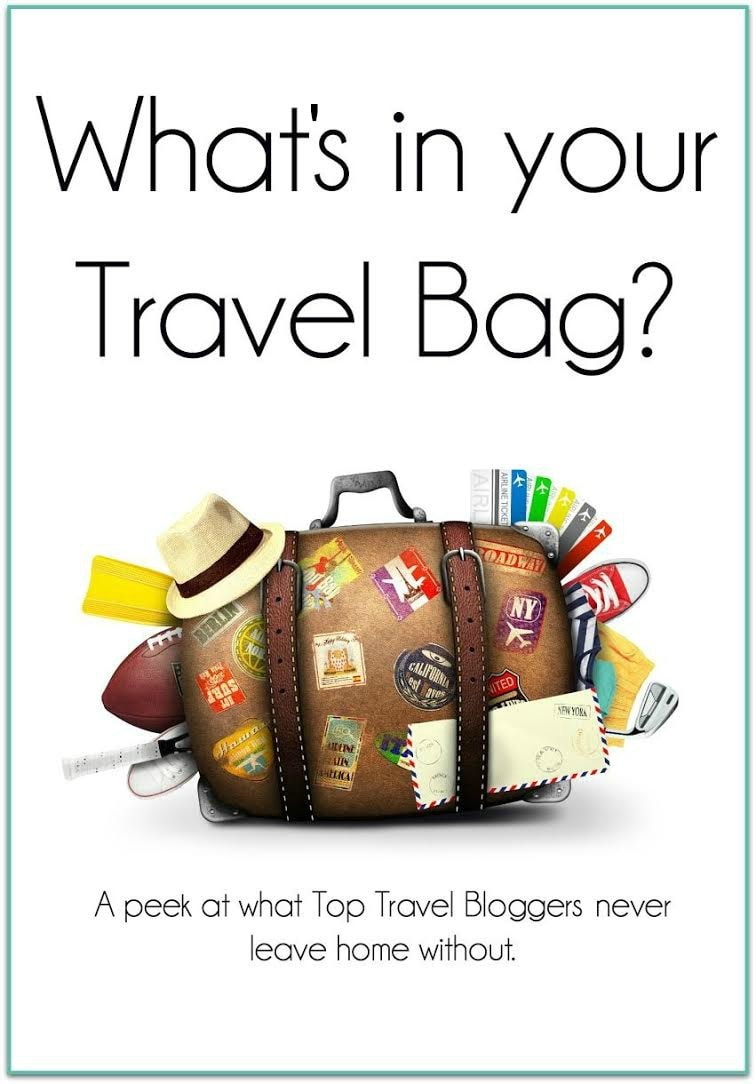 Katie Matthews and her husband quit their corporate jobs in 2013, and now they travel the world and make travel coloring books for adults. Their first book, Travel Between the Lines Adult Coloring Book, is available on Amazon.com. Katie blogs about their lives at Wandertooth, as well as all the usual social suspects @wandertooth.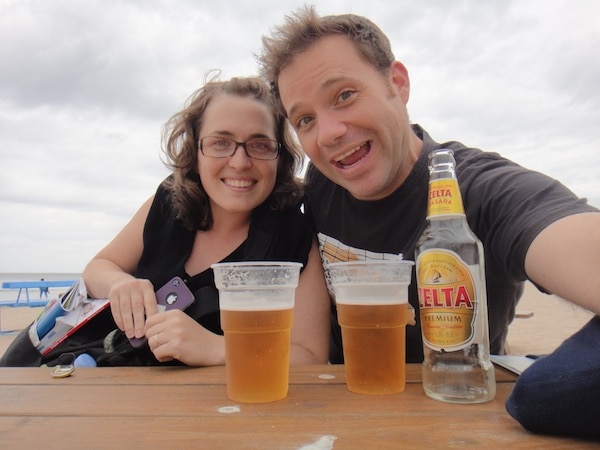 And what does Katie carry in her Travel Bag?
1) SPF 50 Sunscreen: I'm currently in Mexico, so my morning routine involves slathering all exposed skin, with multiple reapplications throughout the day.
3) Prescription Sunglasses: I don't wear contact lenses, so investing in prescription sunglasses a few years ago changed my life. These are Warby Parkers.
4) My iPhone: I joke I'd rather lose my right arm than live without my iPhone, but really I'm only half joking.
5) My Camera: I recently switched to the Sony a7II and am in love! We're currently shooting pictures for future coloring books, so having a lightweight camera I can carry with me all the time is a must.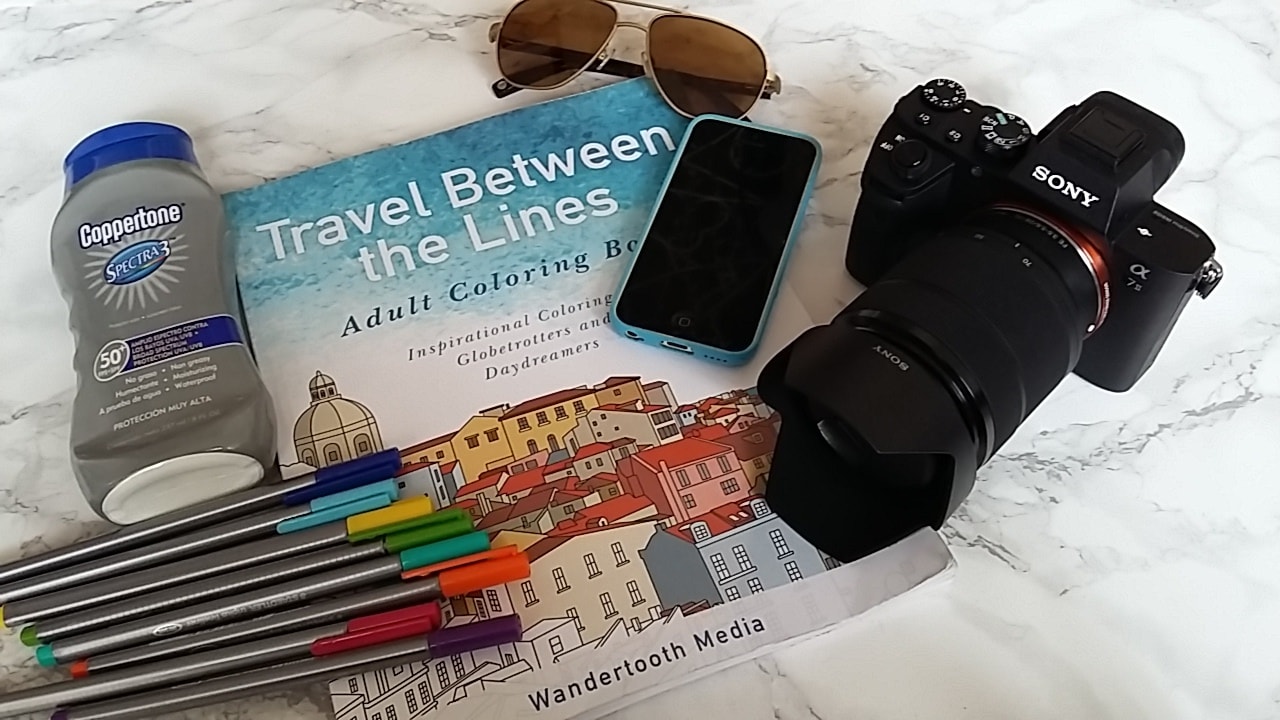 Visit Wantertooth and check out some of their travels! My favorite post is Adventure Lust, about making travel decisions on a "tipsy gluhwein-mit-Schuss-fuelled night in Nuremberg. Say that three times fast!! Such a great read!
Be sure to follow Katie and Geoff on their social channels!
Want to be featured? Check out the
requirements
and shoot me an email! Thanks for visiting!