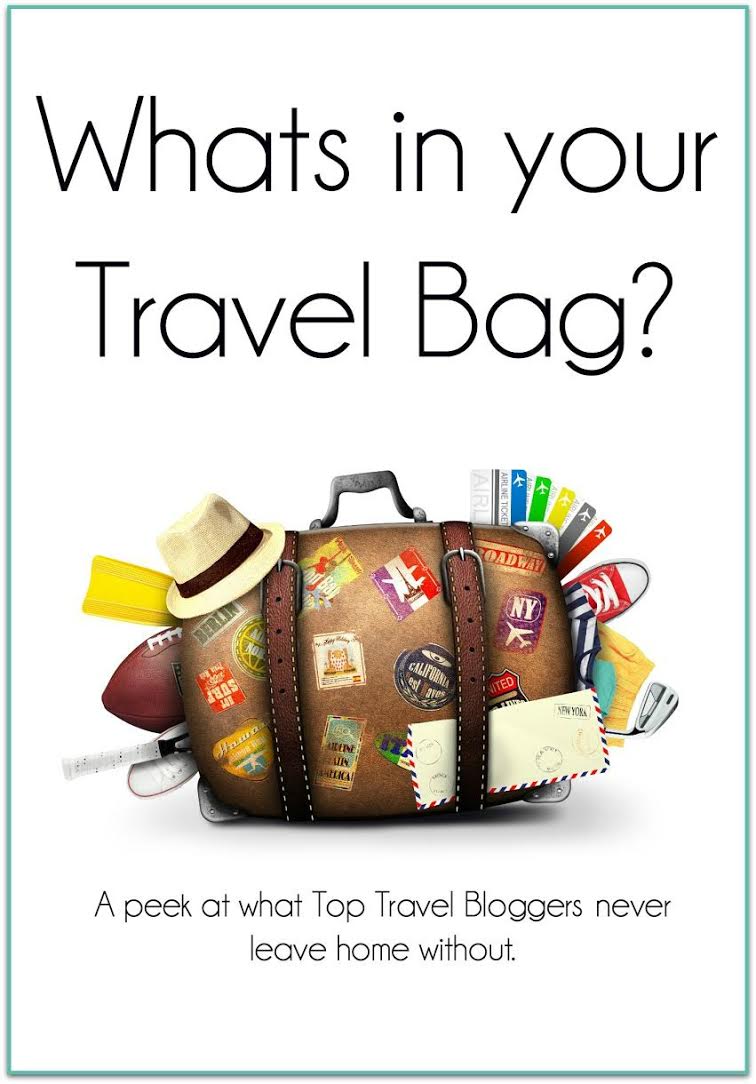 Welcome to week 4 of What's in Your Travel Bag? If you missed last month, visit What's in Your Travel Bag BoracayCompass,  Travel Tips & Tricks, Wandertooth, & Backroad Planet before you leave!
This week my guest is from She Is Going Places!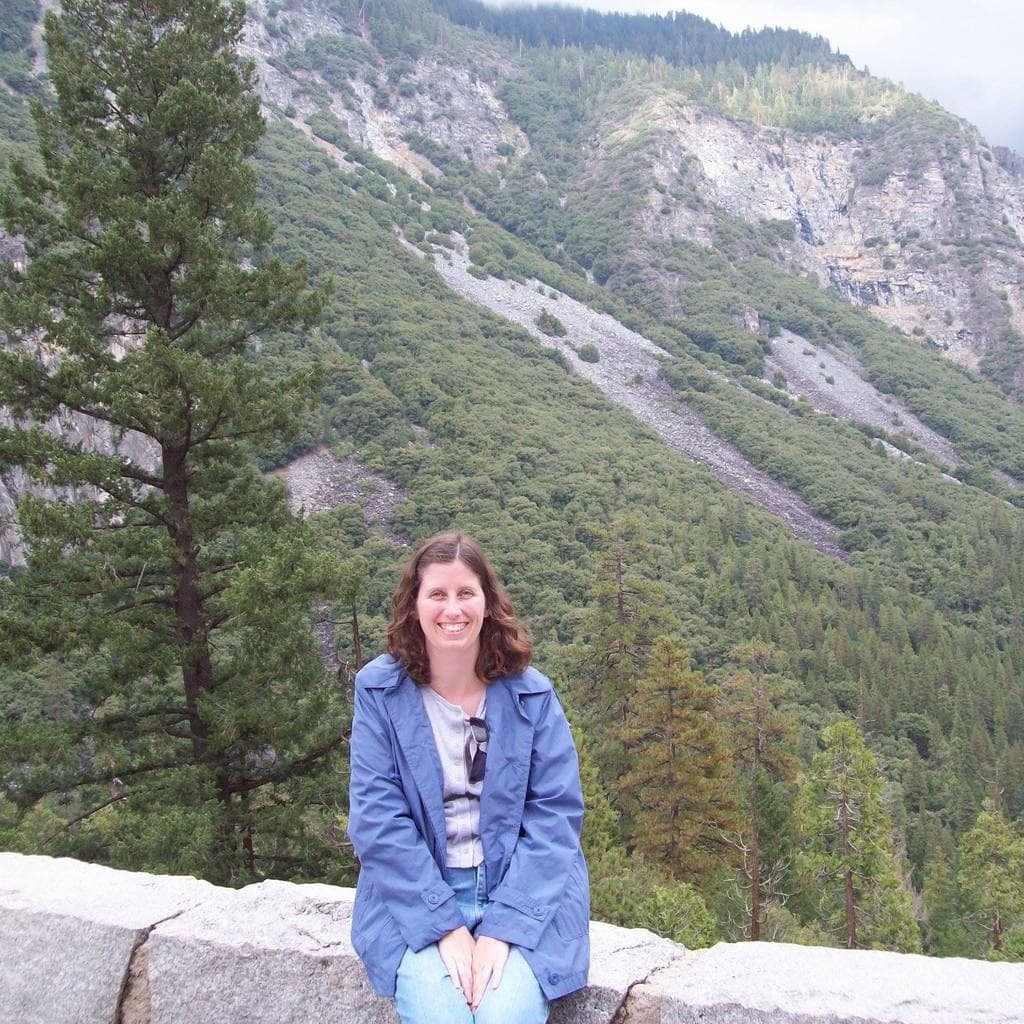 Michele Herrmann is the voice behind She Is Going Places, a travel blog that serves as a source of inspiration and information for budding travelers. Michele is also a freelance travel/lifestyles writer that has been published on Budget Travel, Pink Pangea, Shermans Travel, Yahoo Travel, Jetset Extra, and Epicure & Culture. Plus she's contributed content to Orbitz and Gogobot.
Michele's Top 5?
- tissues, for wiping hands and noses plus as an emergency toilet tissue;
- dental floss, for when I need to check on my teeth;
- extra portable battery, since it comes in handy quite a bit;
- stomach medicine, for close calls and just in case situations;
- hair scrunchie, for putting my hair in place.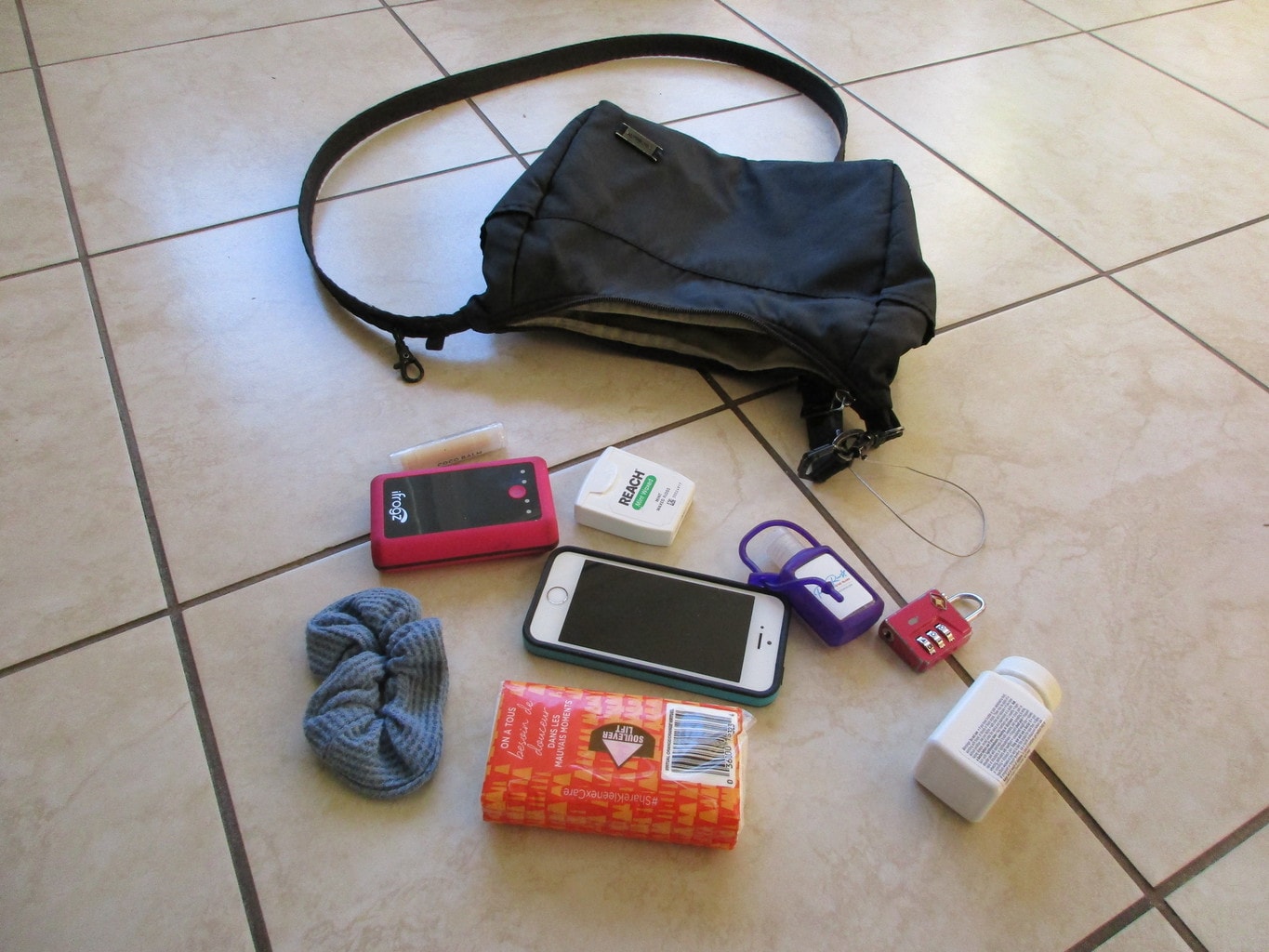 Michele says she also always has hand sanitizer and a combination lock, for securely locking up her purse and other places.
I had never thought of carrying a lock! Great idea!
Head over to visit 
She Is Going Places
 and check out her post,
What 2015 Taught Me About Travel.

I love what she says about seeing the sites in your own country. So true! Believe it or not, I'm from Washington, DC, and there is still so much I haven't seen there! Thanks, Michele!