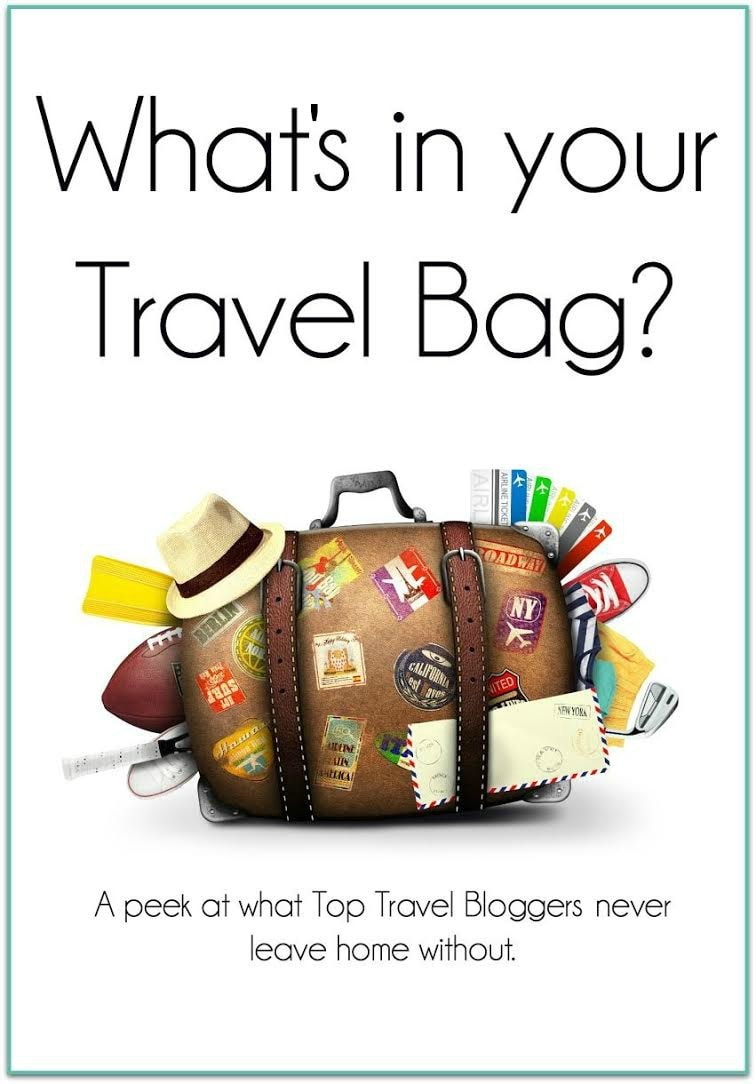 Have you ever read those articles about what celebrities have in their bag? I've always loved those! As so many of you tell me how much you love to travel, and from the fact that my number one post last year was about cruising, I thought it would be fun to ask travel bloggers what they must have with them when they travel. In fact, I've asked them to share their TOP 5 items they take with them in their carry-on so they have it on the plane, train or automobile!
Each Friday you'll be meeting a travel blogger who will be sharing things they never leave home without. I hope you'll join in and let us know what you must carry with you! Share in the comments! If you missed last week, check out Clever Housewife's bag!
These bloggers will come back and answer questions, as well, so ask away if they share something you haven't seen or want to learn more about. You will also learn a little about each blogger. Check them out subscribe if you'd like. We're having fun with this series, so if you aren't a subscriber, be sure to take care of that now so you don't miss a thing!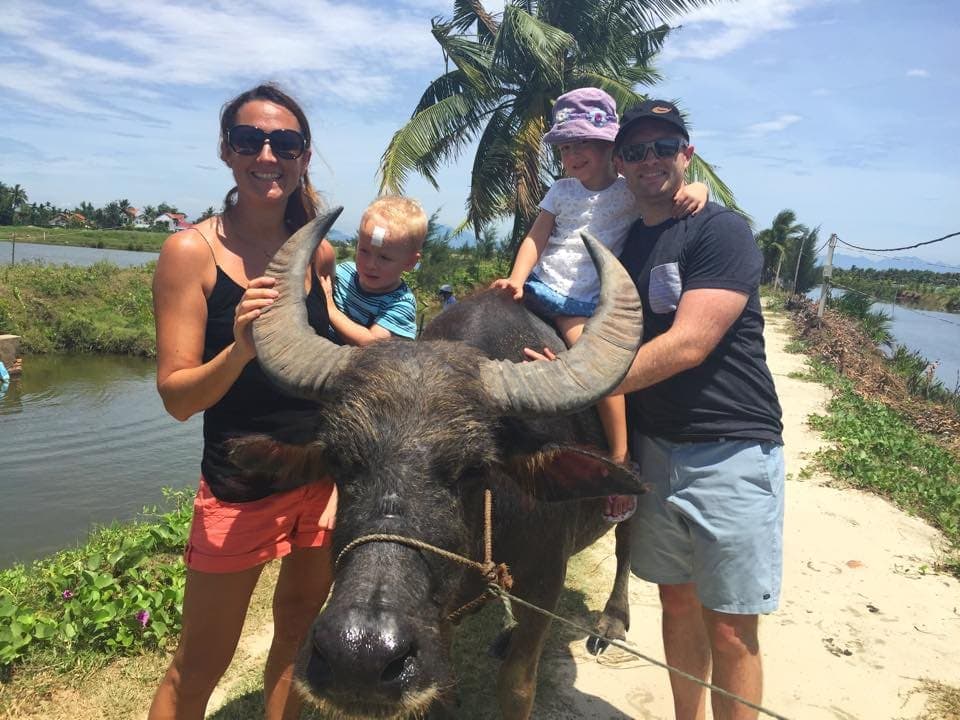 This week we're taking a peek into Marianne Rogerson's bag. Marianne runs family travel blog Mum on the Move. Marianne grew up as an expat kid and has since lived in Vanuatu, Papua New Guinea, England, Scotland, Spain, Portugal, Costa Rica and Singapore. She now lives in Hong Kong and travels around the Asia region and beyond with her young family in tow. Mum on the Move is filled with family travel tips, family-friendly hotel reviews, product reviews and destination info for fun family trips.
There are so many interesting posts on Marianne's site, I found it hard to choose a favorite! I settled on one that I thought would be helpful to so many of my readers; 10 Things I've Learned from Travelling with Kids. #6 is so hilarious, and painfully true! A must read for parents who travel with kids!
So what's in your bag, Mum on the Move?
My five items are –
My multiple passport holder - this keeps all the family's passports together, with boarding passes etc, and saves rummaging round in my

bag

when I need them
My iPhone – because I can't go anywhere without it and it's the easiest way to keep up on social media and in touch with everyone when I'm on the road
A pen - for all the immigration forms you end up having to fill in, plus my kids now have flight logbooks that need filling in
My camera – my trusty Canon EOS. I'm guilty of using my iPhone too much as a camera, but when I

travel

, I always take my DSLR with me
Wet wipes – because every

traveling

mum needs a packet of wet wipes!
So now you know what a busy mum must have when she travels with kids! Thanks, Marianne!
Be sure to follow along with Mum on the Move! Follow her on Facebook, Twitter, Instagram and Pinterest.
Want to be featured in the series? Check out the instructions! Thanks for visiting!