Witness the beginning of a Dark Universe. Universal Pictures announced yesterday that its series of films reviving the studio's classic monster characters for a new generation will be known as "Dark Universe." Welcome to a new world of gods and monsters.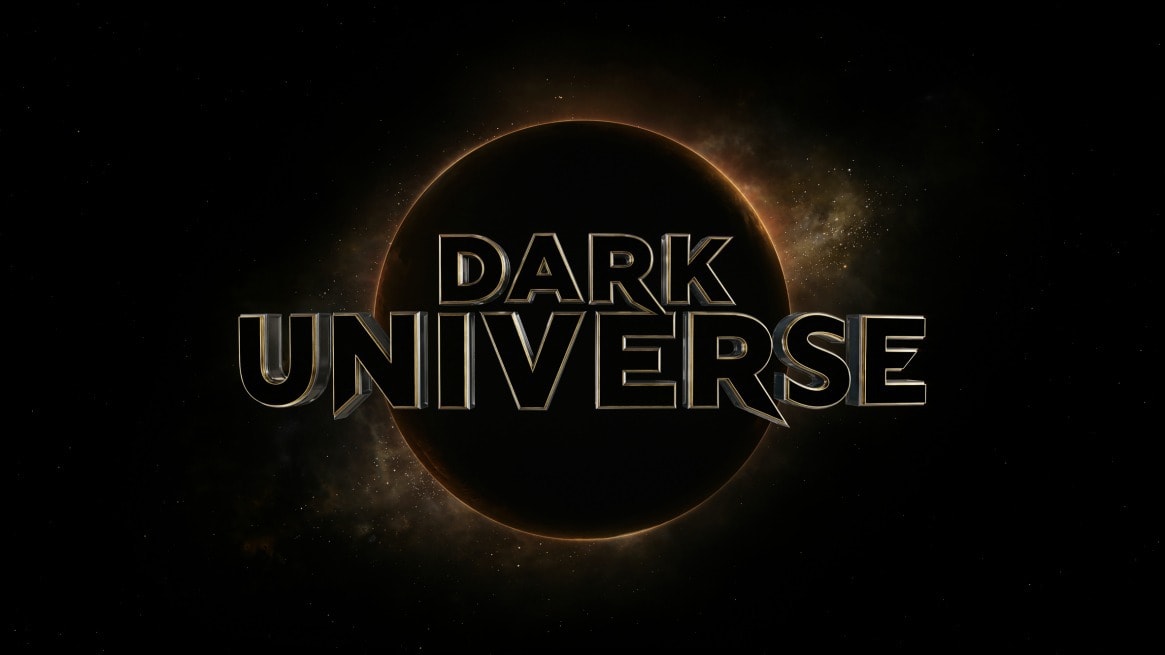 The motion logo for the new initiative features a musical theme composed by Danny Elfman and will debut in theaters preceding The Mummy, which will be released on June 9. From Elfman: I grew up on monsters. Monsters were my life, and these iconic Universal monsters were almost like my family. I simply wouldn't be the same without them.
When I got the opportunity to compose a theme for the Dark Universe logo, of course I jumped at it. What could be more fun than connecting to this world that has always been so deeply imbedded in my psyche? I tried to find something that was new but still had some connections with the past—the origins—at least in a subtle way. Something that was looking forward to a creative, fertile, imaginative future that Dark Universe will enter, and at the same time saluting the heritage of the tragic heroes (or anti-heroes) of my childhood. To the Monsters!!!!
From Universal Pictures: Dark Universe films will be distinguished by performances from some of the most talented and popular global superstars stepping into iconic roles, as well as electric new talents whose careers are starting to break through. While previously announced, the stars of both imminent and future Dark Universe projects are gathered for the first time in the photo below.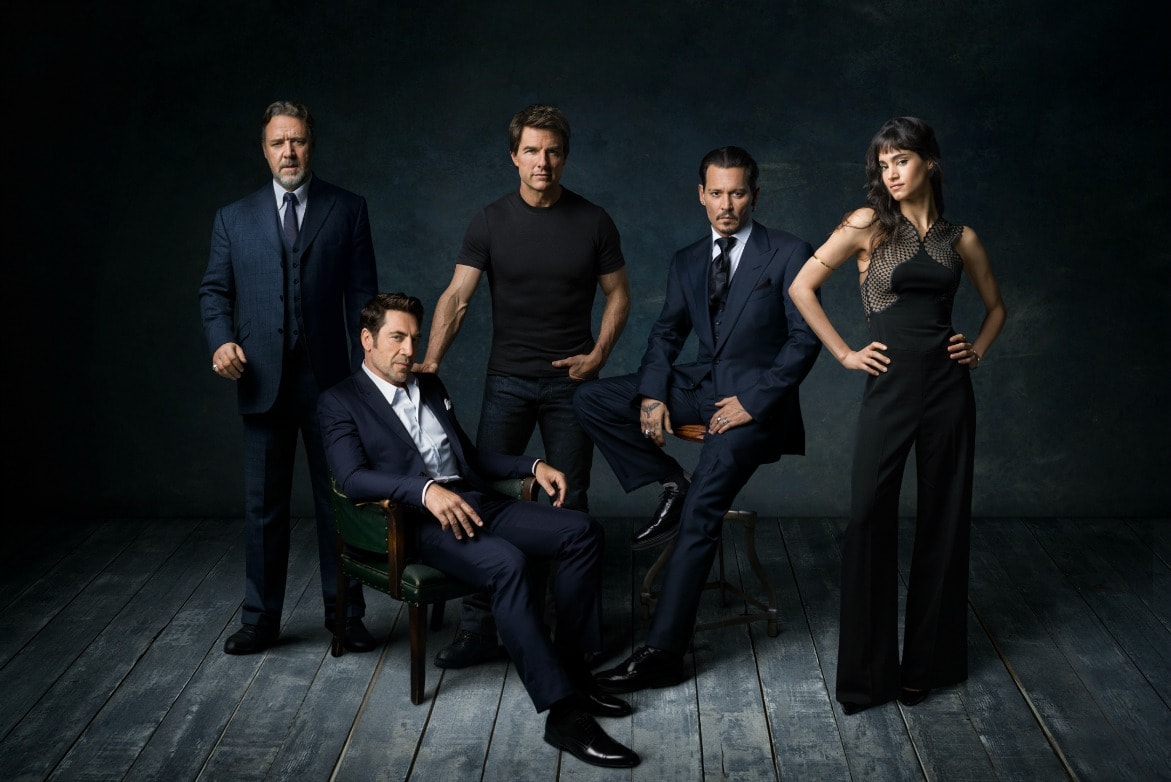 The Invisible Man and Frankenstein's Monster will be played by, respectively, blockbuster icon Johnny Depp and Academy Award® winner Javier Bardem, who appear together later this summer in Pirates of the Caribbean: Dead Men Tell No Tales. Those actors join superstar Tom Cruise as soldier of fortune Nick Morton and Oscar® winner Russell Crowe as Dr. Henry Jekyll, who lead the all-star cast of The Mummy, along with Sofia Boutella, the actress who embodies the title role in that film. 
At its organizing principle, Dark Universe films are connected by a mysterious multi-national organization known as Prodigium.  Led by the enigmatic and brilliant Dr. Henry Jekyll, Prodigium's mission is to track, study and—when necessary—destroy evil embodied in the form of monsters in our world.  Working outside the aegis of any government, and with practices concealed by millennia of secrecy, Prodigium protects the public from knowledge of the evil that exists just beyond the thin membrane of civilized society…and will go to any length to contain it. 
Watch the trailer:

For more visit: www.WelcometoProdigium.com.
Follow Dark Universe Movies on Facebook, Instagram and Twitter
I will keep you posted on any news as I see it!