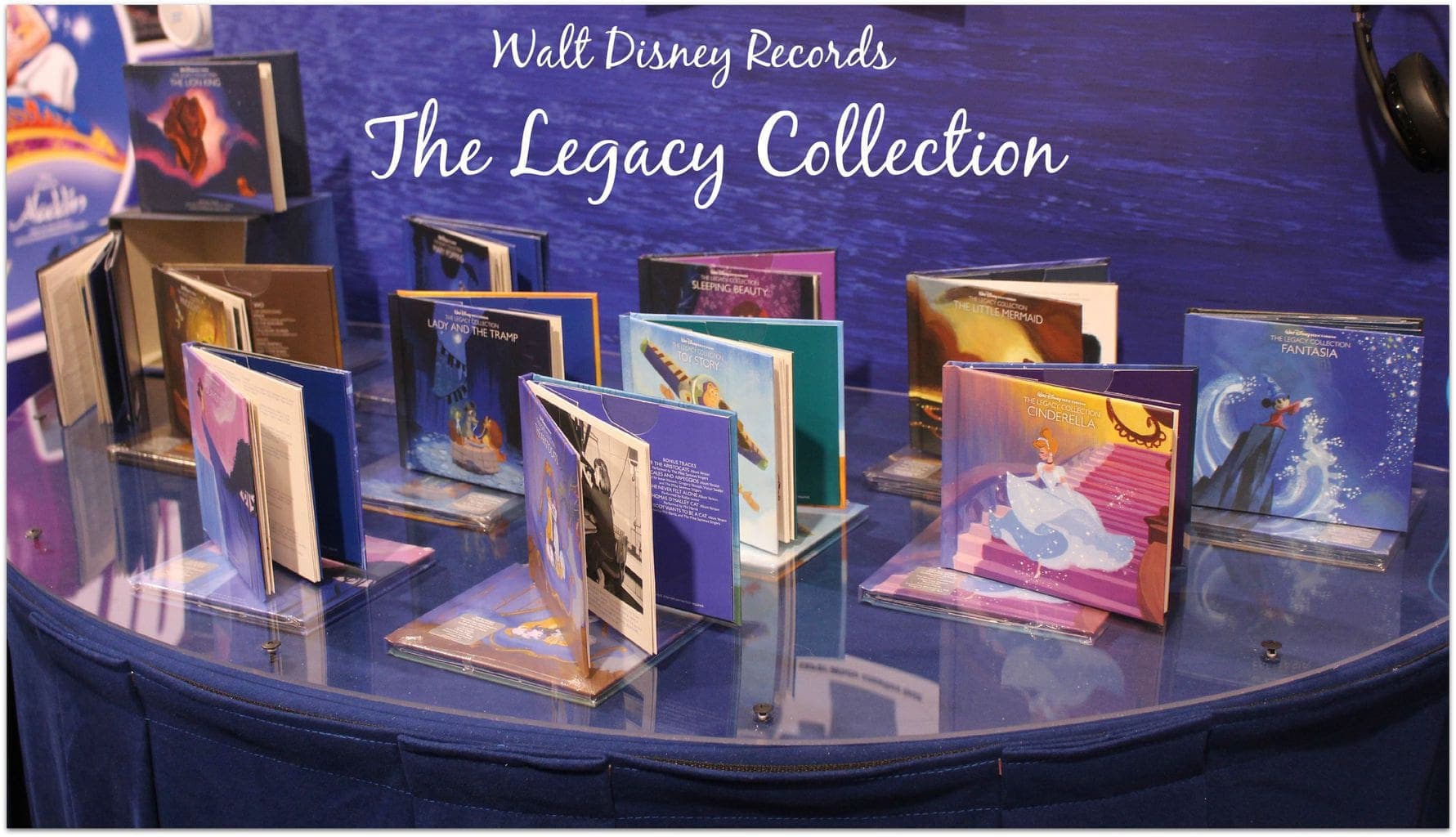 Disney movies are big in our house, and the music is a huge part of it. In fact, if you were a fly on the wall, you might hear any one of us belting out a Disney song from The Lion King, Jungle Book, or a number of other Disney films. Now we all have the opportunity to own The Legacy Collection, a line of collectible CDs celebrating the anniversaries of Disney's most cherished and classic collections that have been enchanting audiences for generations.

Through this year, Walt Disney Records will celebrate 12 anniversaries including "Pinocchio" (75th), "Fantasia" (75th), "Cinderella" (65th), "Lady and the Tramp" (60th), "Sleeping Beauty" (55th), "Mary Poppins" (50th), "The Lion King" (20th) and "Toy Story" (20th), among others.
To honor these musical landmarks, Walt Disney Records The Legacy Collection will feature the beloved original soundtracks, plus valuable documentary content that tells the story behind the music. Each album will feature newly created artwork from Lorelay Bove, a visual development artist at Walt Disney Animation Studios ("Tangled," "Winnie the Pooh," "Wreck-It Ralph"). The illustrations, inspired by the original properties, will celebrate Disney's rich heritage and create a unified look for the entire collection.
The Legacy Collection includes:
The Lion King
Mary Poppins
The Little Mermaid
Fantasia
Pinocchio
Toy Story
Fantasia
Lady & the Tramp
The Aristocats
Sleeping Beauty
Pocahontas
Disneyland
Check out this short video to see more about The Legacy Collection.

Check out The Legacy Collection today!