This is a sponsored post written by me on behalf of Foot Petals for IZEA. All opinions are 100% mine.

My daughter walks a lot now that she works at a theme park, and even though she wears good quality tennis shoes, her feet still get sore. When Foot Petals reached out to me in celebration of National Walk to Work Day to ask if I might like to try their Sock-free Saviors, I immediately thought of my daughter. Who could be better to test them out?
Foot Petals Sock-free Saviors are simply Premium Poron cushions that absorb shock all day long so you can walk in comfort. 
The ventilated top keeps your feet not only comfortable but keeps them cool when you're doing a lot of walking. And walking in Orlando is some sweaty (and stinky!) business if you don't have some kind of ventilation in your shoes!
The Foot Petals Sock-free Saviors cushions are treated with antimicrobial protection that doesn't wash away, so your feet feel fresh even after a long day. And the best part? They're machine washable and you don't need to wear socks! Watch this short video to see how Foot Petals work:
My daughter received her Foot Petals Sock-free Saviors in the mail.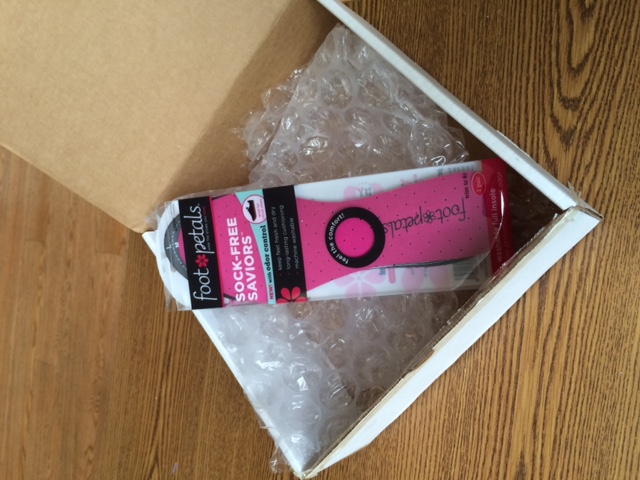 They come in one size, and you custom-size them just for you.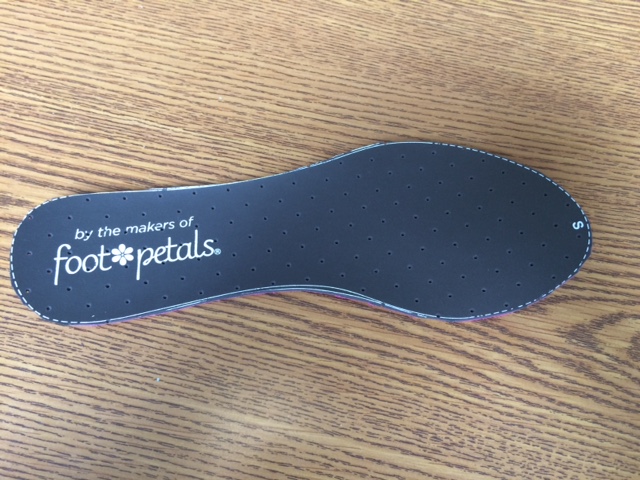 She went to work getting them ready to try out.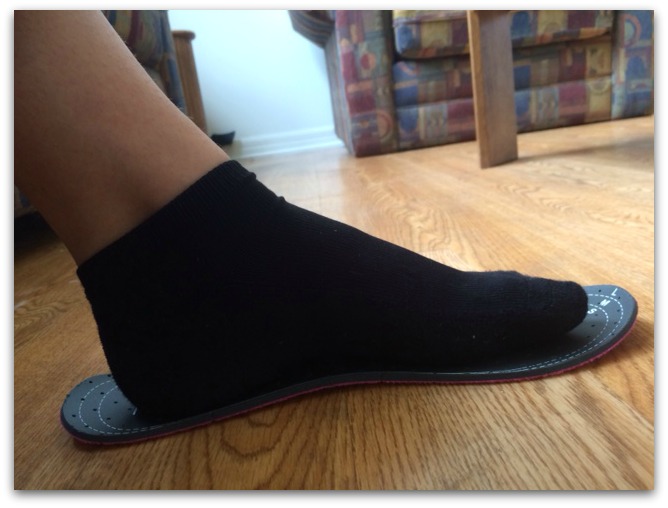 It's so simple to size the Sock-free Saviors. The sizing chart is right on the insert, so just cut to size!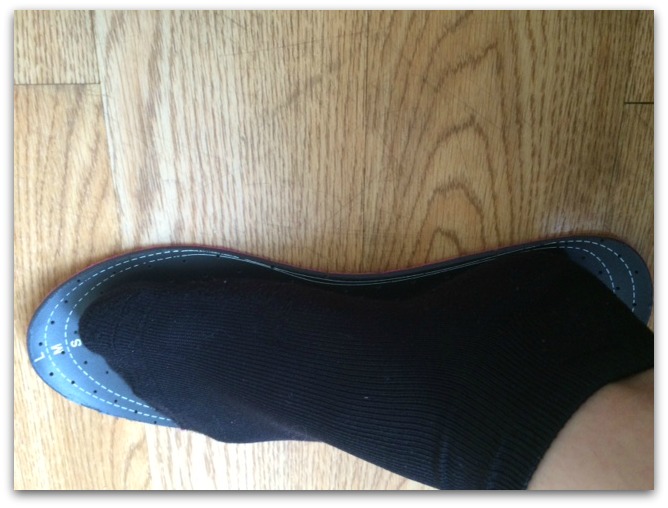 Not every foot is uniform size, so my daughter said she had to go a bit outside the smallest line (she has tiny, but flat feet) as she was a bit wider than the small size guide.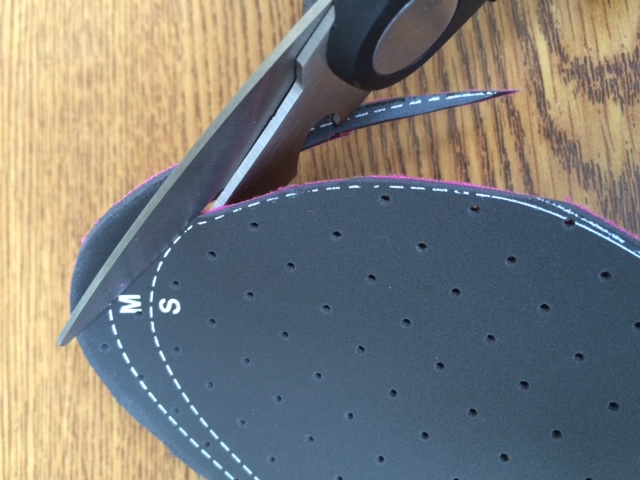 Once you have your measured-to-fit Foot Petals Sock Saviors ready, slip them in your favorite shoes.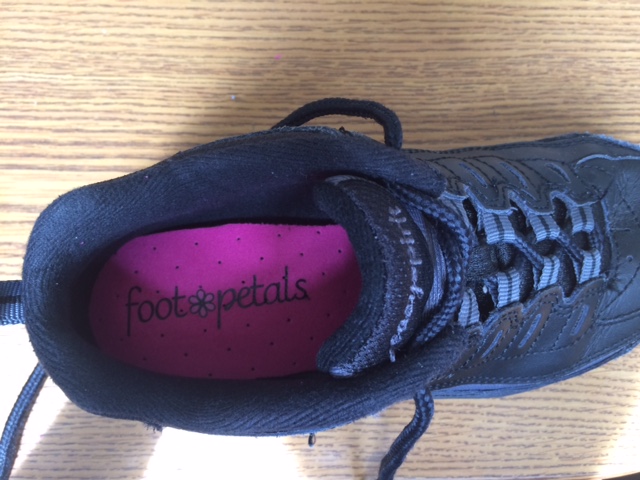 What could be easier, right? Now you have your custom-sized Foot Petal Sock-free Saviors and you're ready to feel the comfort!
My daughter loves them and said her feet never hurt. She is even taking them out of one pair of shoes and putting them in others when she switches shoes! I guess that means I should order her another pair! They're perfect for sneakers, flats, or any closed-toe shoes.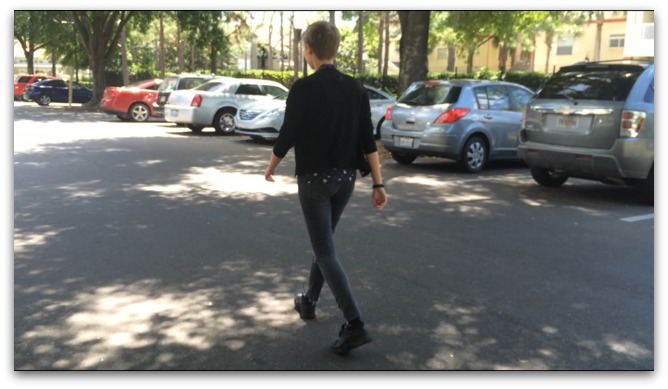 I'm so glad we've discovered Foot Petals Sock-free Saviors. By the way, they also come in sizes just for the ball of your foot and just for your heels.
I have a pair of shoes that really bother me right on the ball of my foot, so I can't wait to get a pair for those shoes. Nothing can ruin a day like sore feet.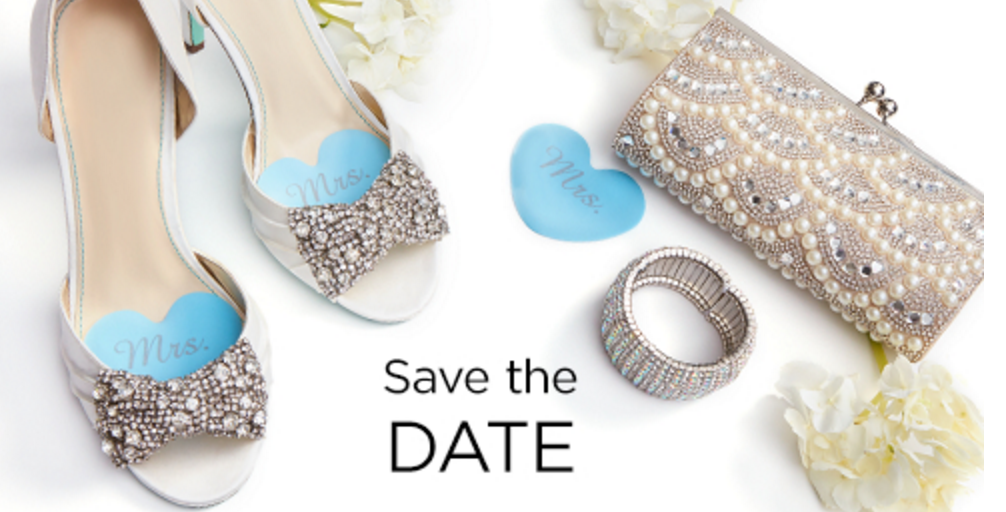 Let me know if you try Foot Petals Sock-free Saviors, and be sure to visit the Foot Petals Facebook page for tips and daily motivation!