Have you heard about the Best Buy Audio Fest happening now through April 4th? Best Buy is featuring an entire month of audio specials, including special events!
We added a home theater addition onto our home a few months ago, and it was important to us to have great sound along with the big screen TV we put in the room. We checked out the Best Buy website as they have extensive information on how to judge what type of speakers you need. Then we headed our to our local Best Buy and talked with one of the Blue Shirts to narrow down our choices. We got just what we needed. Best Buy is there to help you set up or enhance your home entertainment experience, even upgrading your sound with additional components, speakers and headphones. We wouldn't even consider going anywhere else when it comes to putting audio in our home.
If you're thinking of adding or improving the audio system in your home, March is the month to do it, as Best Buy will have the best offers on your favorite audio products throughout the entire month! Want to check out the latest & greatest in audio – from home theater solutions, to car audio, portable speakers and headphones? You can try it out right at your local Best Buy. They really do have the best selection, and they are happy to teach you how to upgrade your sound; Hear the difference – Bring the noise!
Want to know about each week's specials? I thought so! This week you'll find:        
2x points on Sonos Home Theater
All AVRs on Sale
All iPod touch on sale
Save $80 on Samsung Blu-ray/Soundbar Bundle
For the week of March 16th, Best Buy will feature:
2x points on all speakers
BDi Furniture (3/7 – 3/23) Save $200 on any Home Theater Cabinet
All-on-sale Car Audio Speakers + 50% off speaker installation
$50 Savings on Sony MDR10 Headphones
If you visit Best Buy online or in-store, you'll see these items featured the week of March 23rd.
$30 savings on BEATS SOLO™ HD ON EAR HEADPHONE – DRENCHED COLORS
Save 25% on all Sennheiser HD 500 Series Headphones
All Logitech Computer Headsets on Sale
Save $50 – $150 on Select Energy audio products (3/9-4/5)
The final week of the March Audio Fest will feature:
All Insignia Computer Speakers on Sale
Save $100-$200 on select Definitive Technology Floor Speakers (3/23-4/5)
Save $50 – $150 on Select Energy audio products (3/9-4/5)
Save $150 – $300 on Select Jamo Speakers
Visit your local Best Buy store to check these all these amazing Audio products and more, including the JBL Flip Portable Stereo Speakers!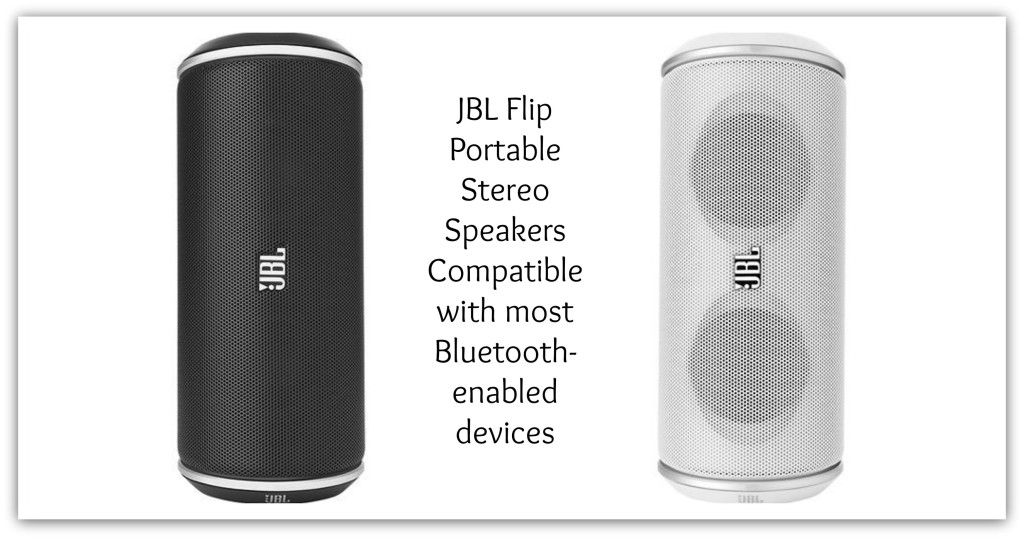 This JBL Flip Portable Speaker streams music wirelessly from your phone. tablet, or laptop. It also has a speaker-phone, built-in microphone and call-answer button that lets you easily take phone calls. How cool is that? I'm excited that Best Buy is sending me one to check out! I can't wait to get my hands on it! It comes in red, white, and black.
Head over to your local Best Buy during the awesome Audio Fest event! You are sure to find something new to improve your audio experience, at a price that fits your wallet, too. Come back and let me know what you found!
Virtually Yours has been compensated in the form of a Best Buy Gift Card and/or received the product/service at a reduced price or for free.