Compensation was provided by Hershey via MomTrends.  The opinions expressed herein are those of the author and are not indicative of the opinions of Hershey or Momtrends. 

This Valentine's Day Piñata Tutorial is not as difficult as you might think, and the kids will love the delicious Hershey chocolates that tumble out when it breaks! Planning a party is easy when the star of the show is this DIY Valentine's Day Candy Filled Piñata!
Just think; while the other moms are bringing cupcakes to the Valentine's Day class party, you're bringing a piñata! How much fun is that?
If you've been reading Virtually Yours for any length of time, you probably know that I'm not exactly crafty. Don't get me wrong! I want to be! I see so many incredibly crafty bloggers, creating gorgeous furniture from something other people would throw away. It's just that I've never been good at that kind of thing.
However, when Hershey challenged me to make something special for Valentine's Day, I made Valentine's Day baskets for my daughter and her roommates, and then decided to try my hand at a piñata. I've got a long way to go to keep up with those really talented crafters, but I was surprised this was not nearly as hard as I thought it would be. You can do this!
Valentine's Day Candy Filled Piñata
Supplies
Cardboard box large enough to cut out the top and bottom hearts. (My piñata is 18 inches tall)
Masking tape & scotch tape
8 sheets red tissue paper
36 inches long red ribbon
White heart shaped doily
Red letters
Red garland
Glue (paste or hot glue gun)
Hershey's Kisses Conversation Candies
Reese's Conversation Cups
Other fun Hershey candies
Valentine's Day stickers, pencils, or other small toys
Directions
Outline the shape of your heart on the box with a marker. No one will see this, so it's okay to make corrections until you get it right. Cut out two hearts.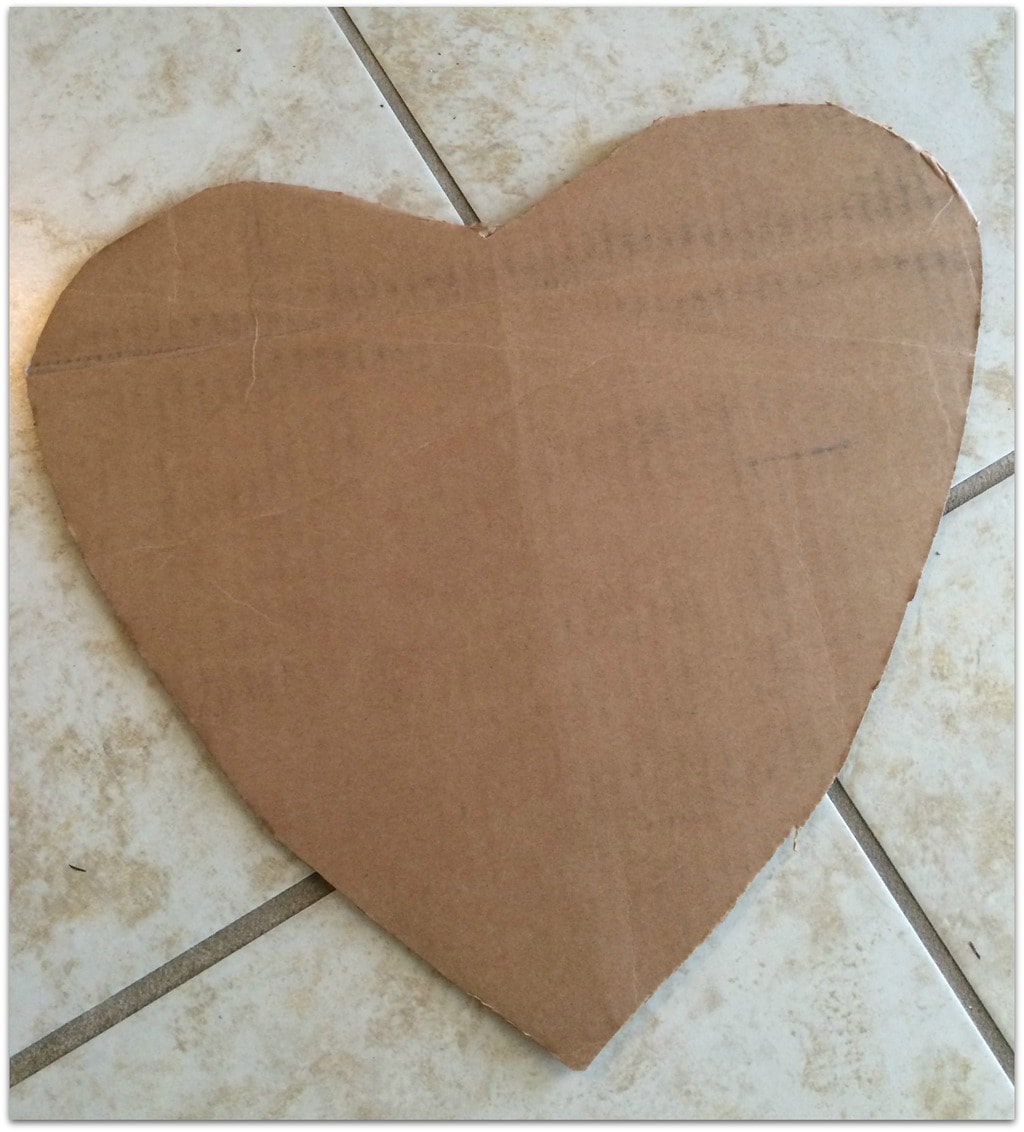 Cut strips from the remaining cardboard, approximately 4 inches wide. I cut two strips about 6 inches long for the top part of the heart, and longer strips for the rest, for a total of four pieces. Again, no one will see this. Use tape to secure the sides to the bottom.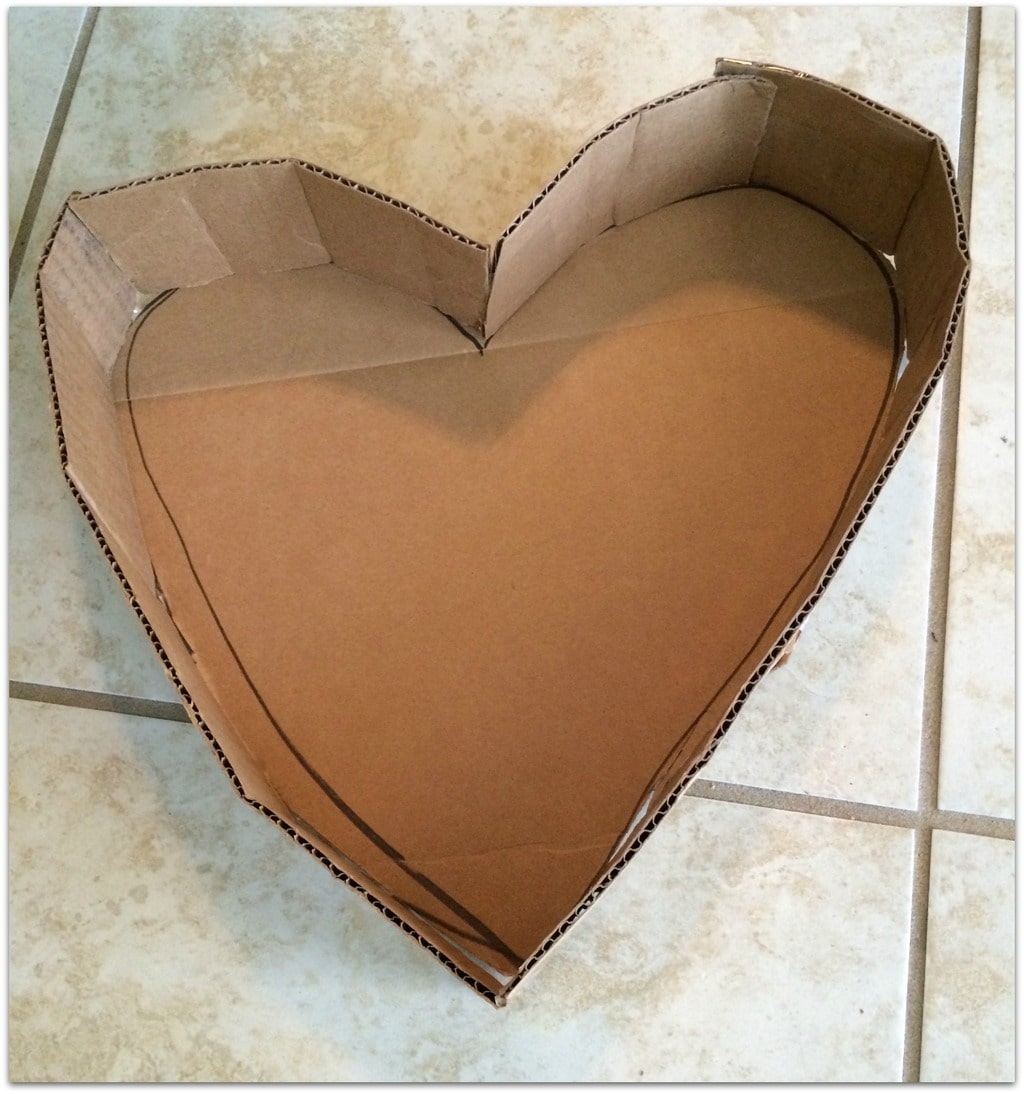 Now it's time to fill the bottom with delicious Hershey's Kisses Conversation Candies (available exclusively at Target) Reese's Conversation Cups, and a few other fun Hershey candies. It's fun to show friends and family how we feel with a #HSYMessageOfLove!
I added in a few fun sticker boxes and Valentine pencils.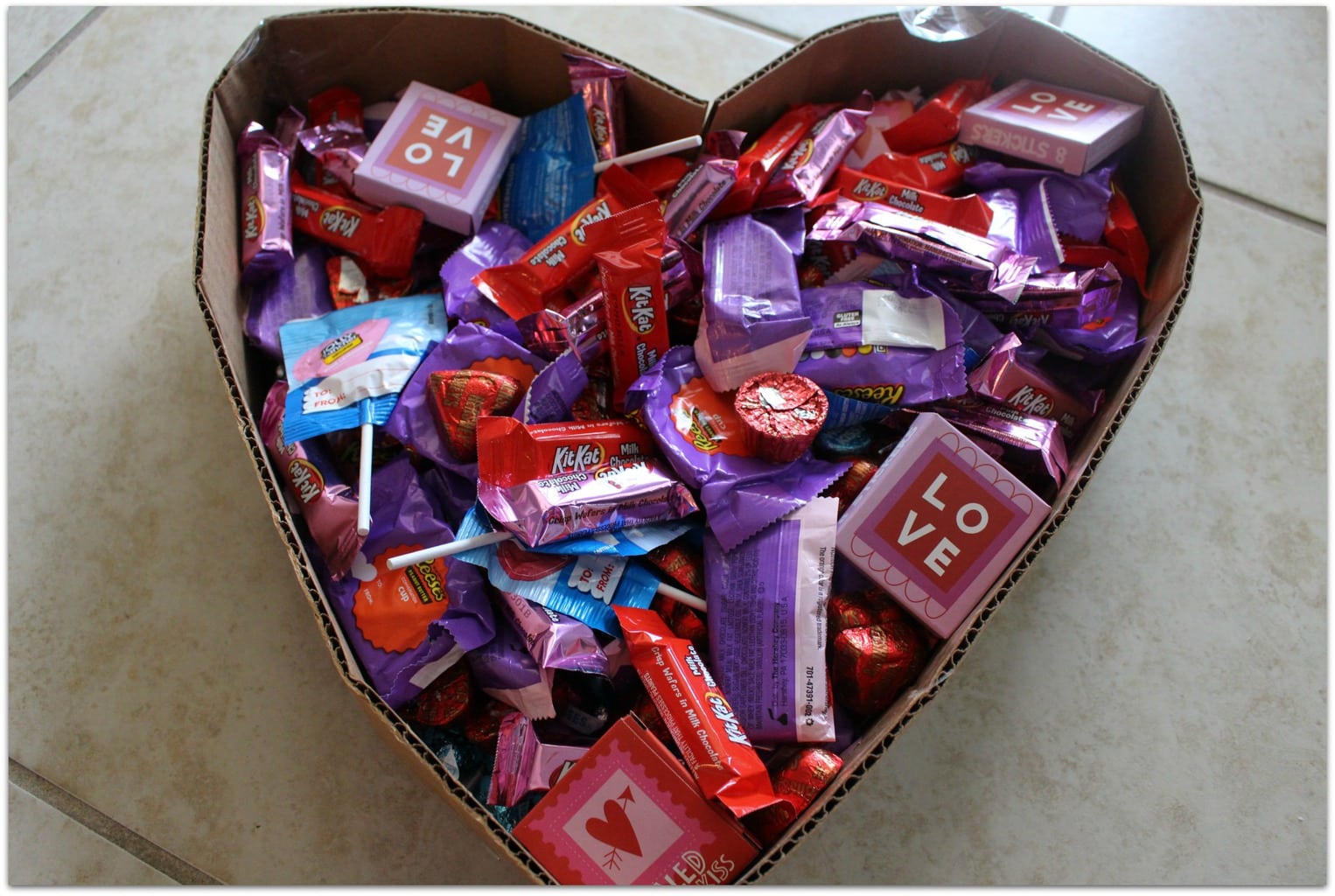 Next, place the top on the piñata and tape it tightly with masking tape.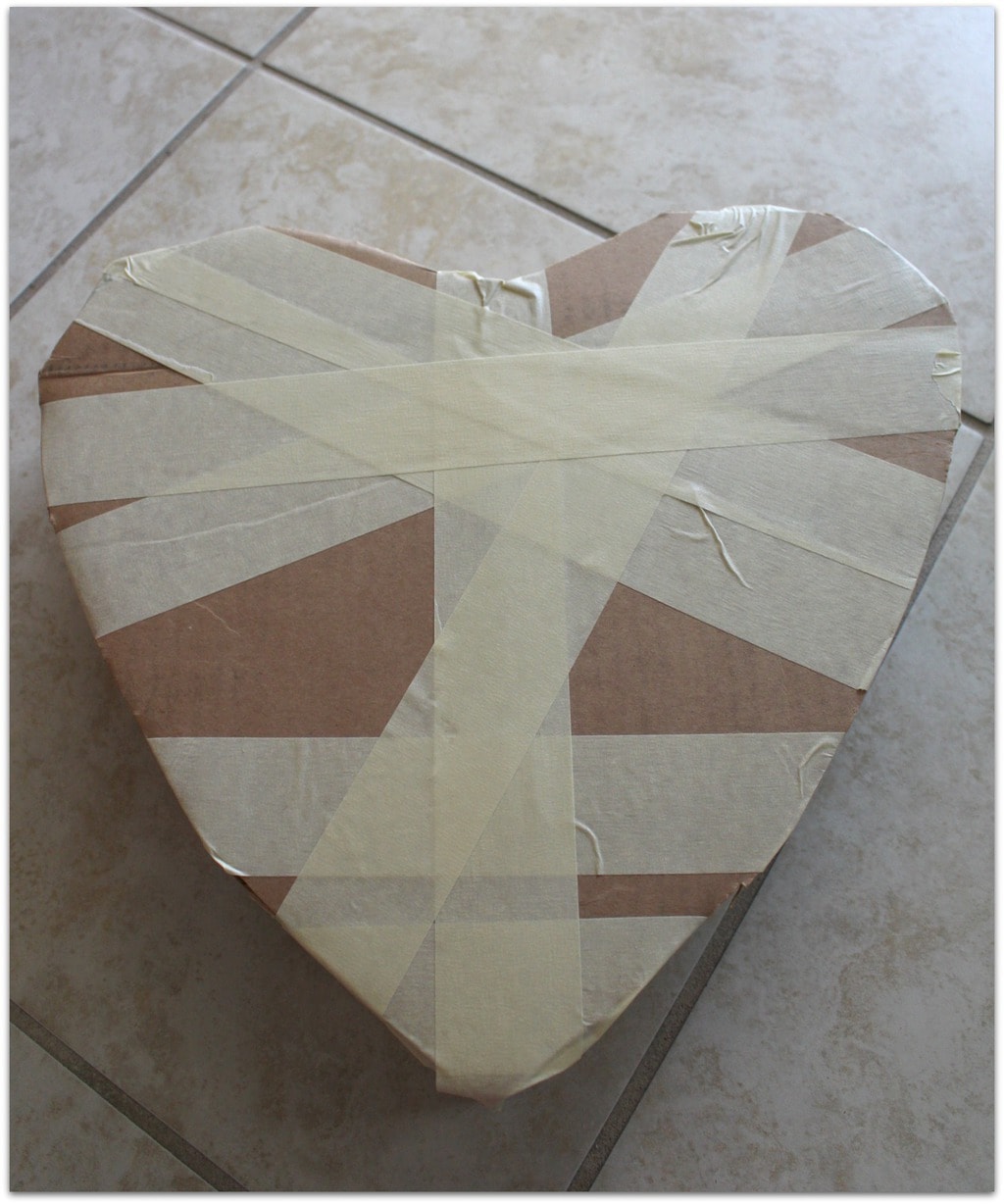 Now it's time to cover the piñata with tissue paper. I used scotch tape, but I think I'll use my glue gun the next time.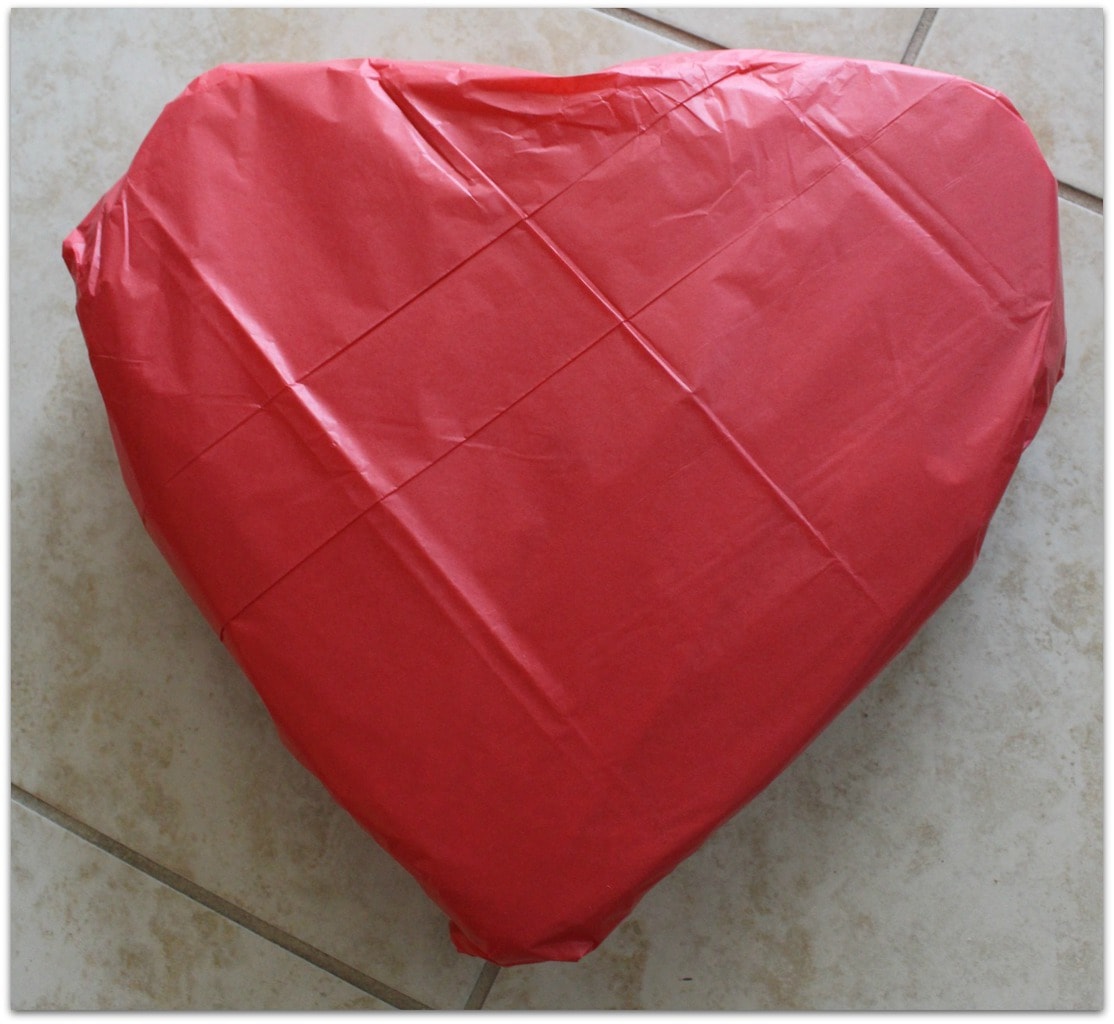 All that's left is decoration. Glue red garland around the piñata. Place the heart doily in the center and use the letters to spell out whatever you want to say. Place a Hershey's chocolate heart in the center.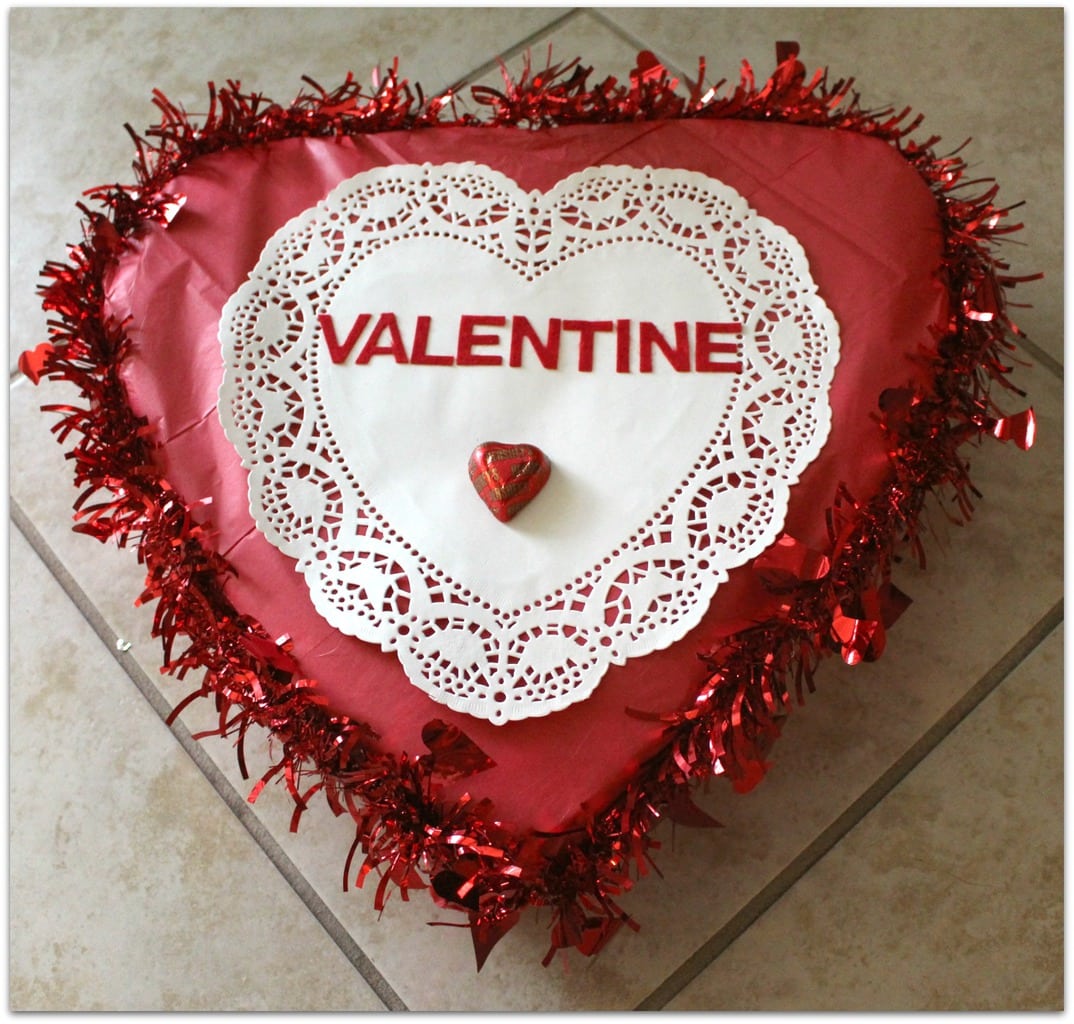 Poke two holes in the top and run a piece of string or ribbon through and tie it tightly together. Now your Piñata is ready to hang!
Valentine's Day is the perfect time to let friends and family know how much you love them! This piñata would be fun for school party, a church party, or a sweet surprise for your family! Who will you surprise with an #HSYMessageOfLove?
Remember to check out the Valentine's Day Basket tutorial, too! Happy Valentine's Day!