A huge thank you to Disney who invited me to experience this and all other events in LA last week!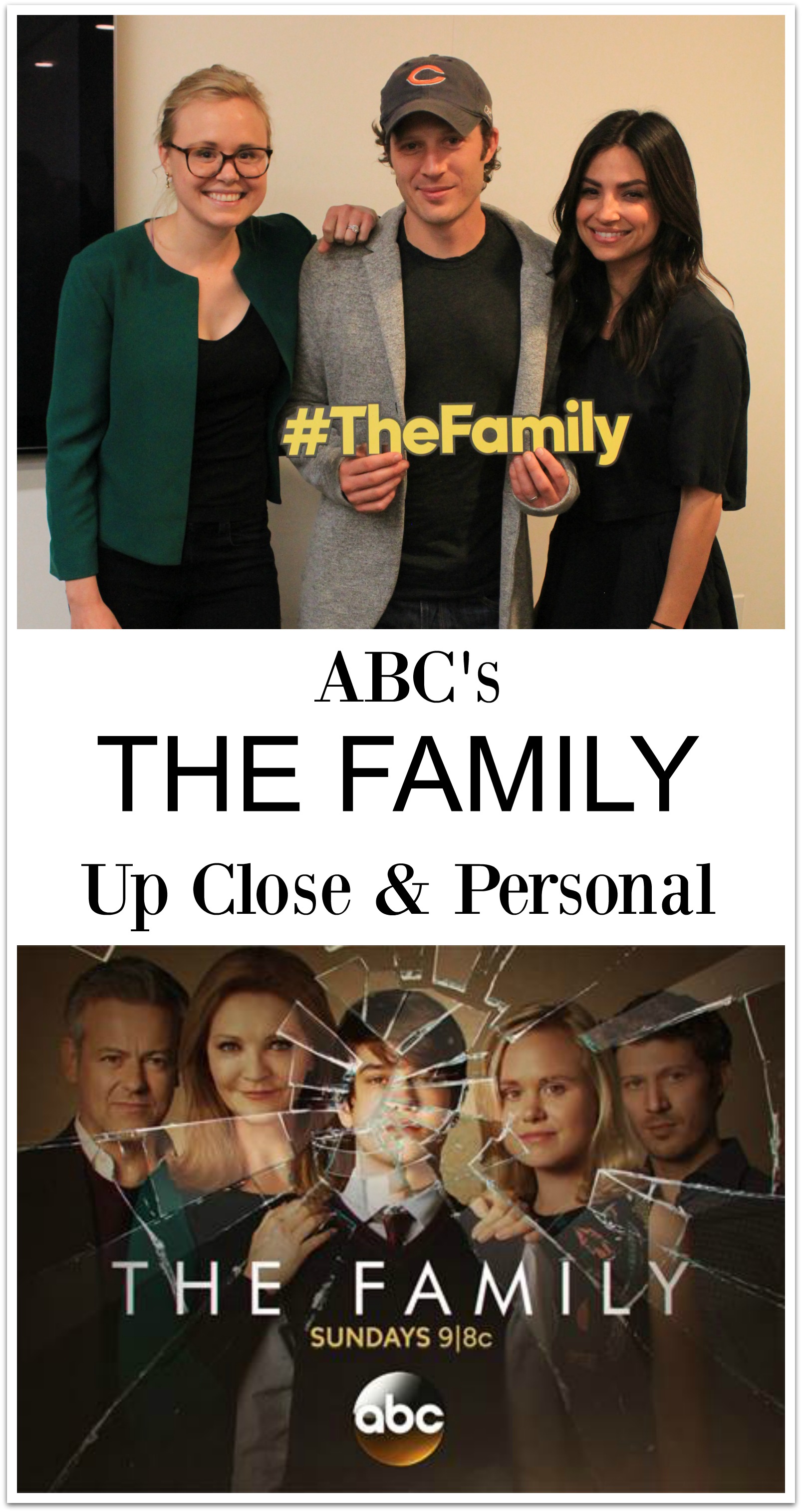 While in LA last week for the Captain America Event, I was also able to get up close and personal with The Family. We didn't just interview them, we hung out and had a family dinner, Thanksgiving style. It was a really intimate way to get to know the people who are behind this crazy popular show, and to learn more about how The Family came to be. After dinner we all watched the episode that was airing that night, live tweeting with fans (so fun!) and then screened the next episode, which airs tonight, April 17th.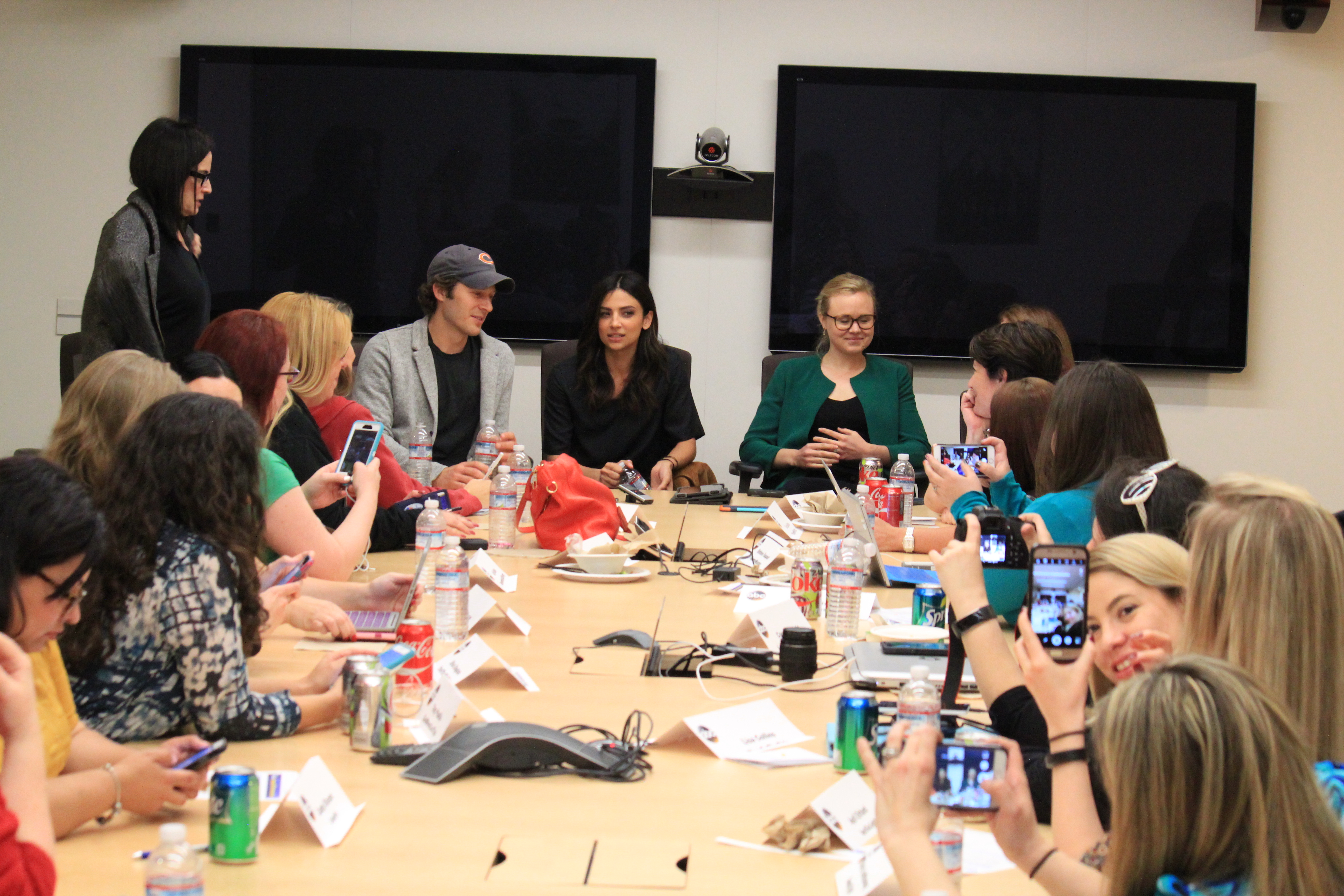 If you haven't been watching, The Family is an edge-of-your-seat thriller about a politician whose son disappears, was presumed dead, and returns ten years later. Or did he? As a mom, I can't even imagine. As a viewer, it has me counting the days until the next episode. Bring into the mix that everyone in The Family seems to have some kind of secret, and each week, just when you think you know the answer, you realize you are back at square one, and they've managed to leave you wondering what just happened. Watch the series premiere and you'll be hooked, too!
Jenna Bans, creator, and one of the producers of the show along with Laurie Zaks, shared that the idea for The Family was two-fold. She lived in a house across the street from a sex offender, and she "freaked out and got really scared." I totally get that, because as a mom, I subscribe to those alerts, and anytime I see a notification that a sex offender is anywhere near where we live, it freaks me out, too. Bans also said that ABC had been wanting to do a show with the same kind of focus, making it into a mystery thriller. The ideas just fit.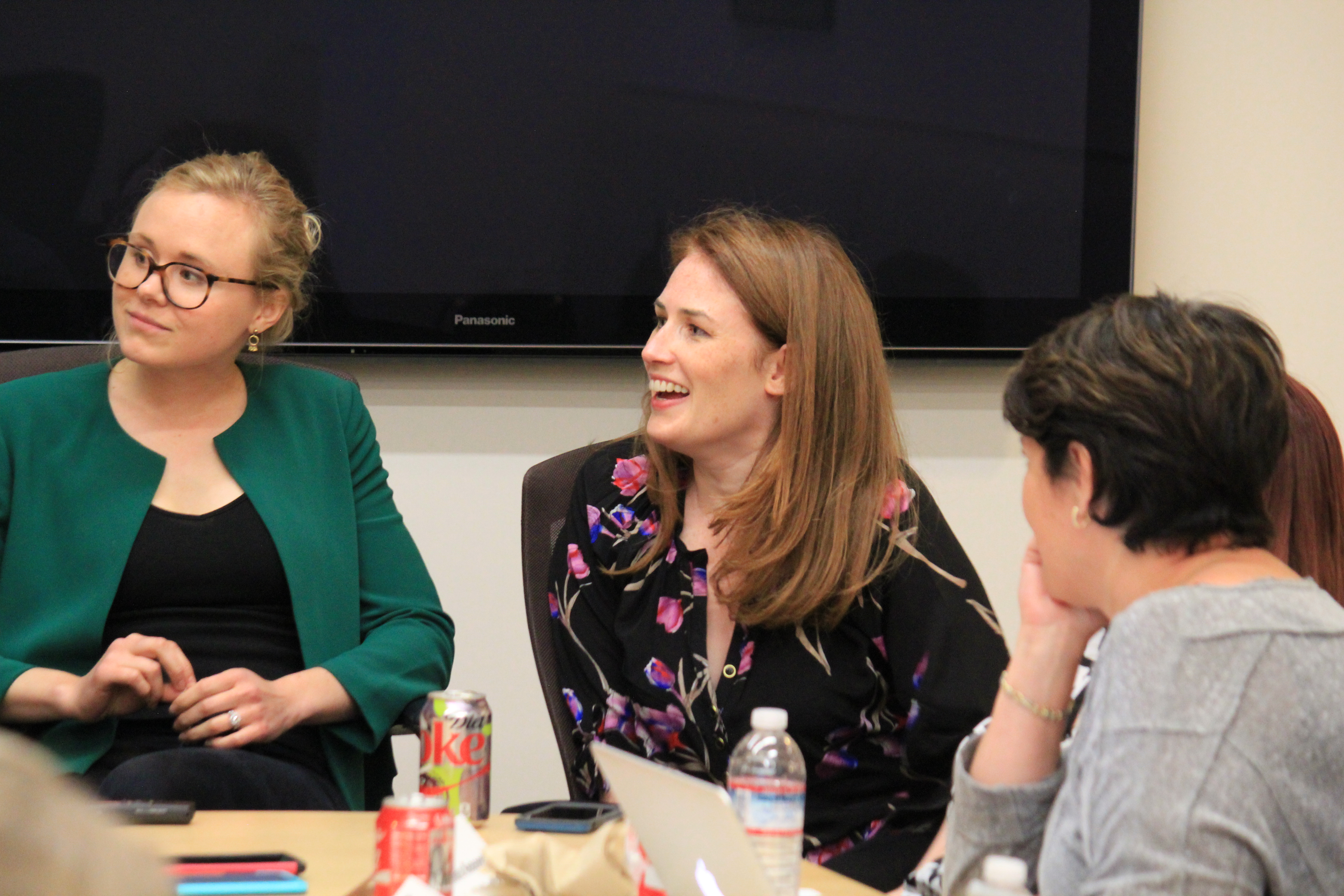 One of my favorite characters is Willa payed by Alison Pill. Willa is the older sister of Adam, the boy who disappeared. Willa is so complex, we wanted to know how Alison gets into that character. She said they have really good writers, and the story just makes sense to her. There are flashbacks where you see a younger Willa (played by the amazing Madeleine Arthur.) These flashbacks take you back to when Adam first disappeared.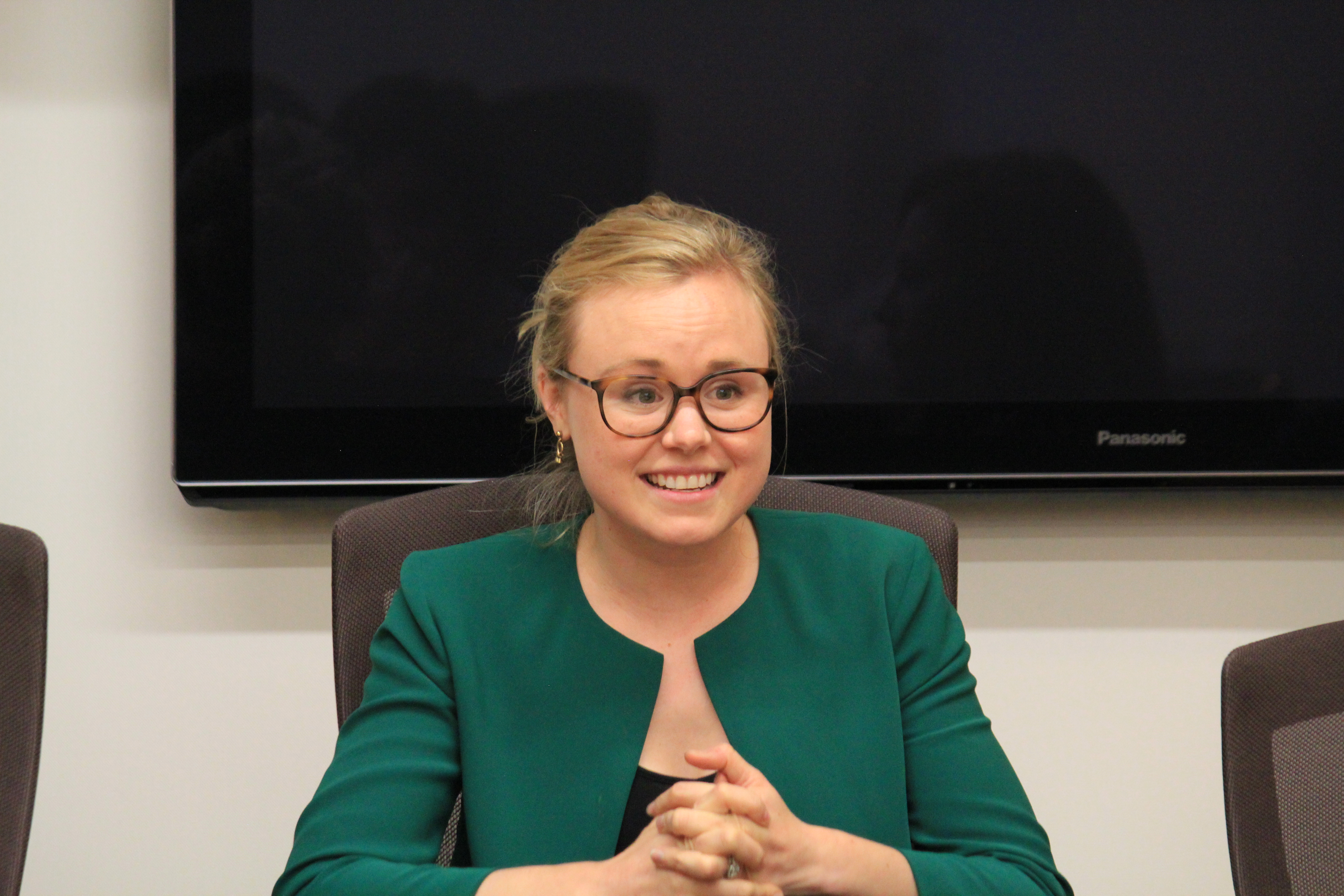 Alison said of her younger character, "She's somebody who will do anything to keep her family together. And everything else that is built up, all of this armor, is only to get to her ultimate goal, which is having her entire family under one roof again. Everything else is driven by that." Alison's Willa has a lot going on, to say the least, but for those of you who haven't watched, I don't want to spoil it for you. Let's just say that this week's episode exposes some of Willa's scheming, and as usual, there are a couple of shocking moments.
Zach Gilford, who plays older brother Danny, was also hanging out with us, and said Alison is "just so good. Ninety percent of my stuff is with these two (along with Bridey Cruz, pictured here with Zach, played by the talented Floriana Lima) and our stuff is fun, so it's like I know she's dope, and she's cool to work with. I don't know how she does it."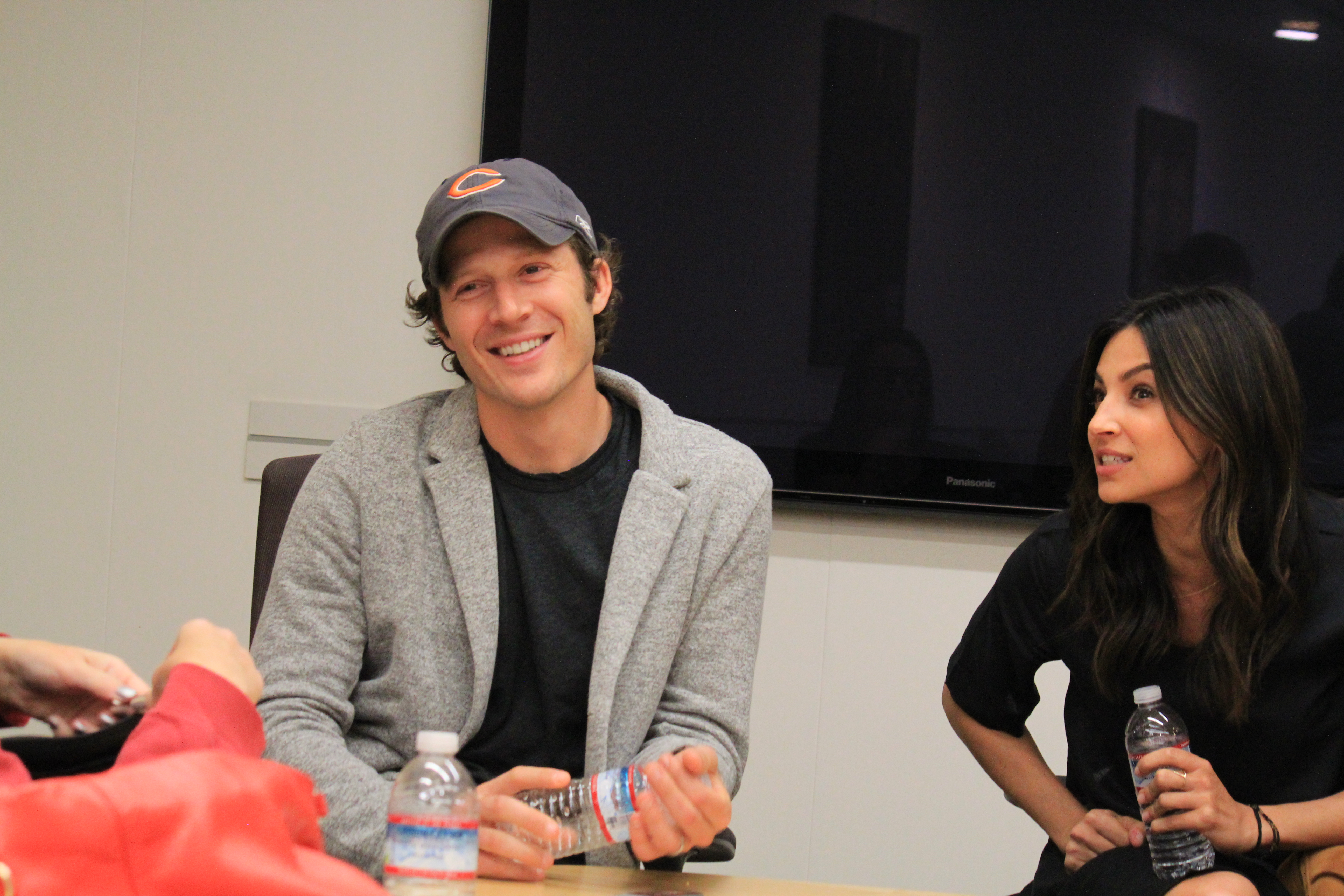 And speaking of amazing, you may be surprised to learn that Andrew McCarthy, who brilliantly plays Hank Asher, the sex offender, is also one of the directors of the show. Floriana Lima shared, "it's weird that he's a director and also playing Hank, which is this intense character, and he's just so present as a director, so you're like, whoa, you're doing that, too, at the same time?"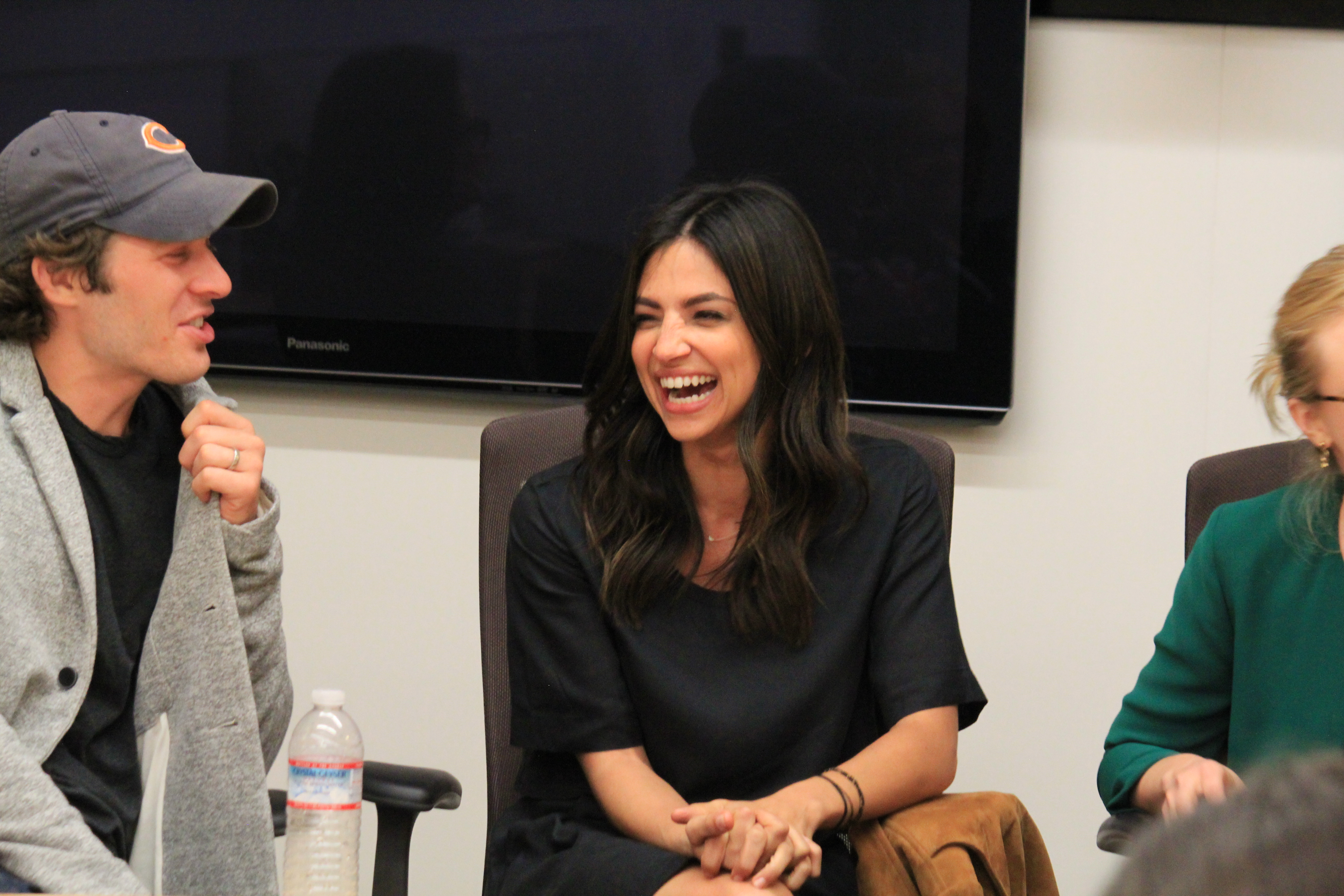 McCarthy also directs some of the most popular shows on television, including Orange Is the New Black and The Blacklist. In addition, he's an editor-at-large at National Geographic Traveler magazine, writes for the Wall Street Journal, the New York Times, and wrote a travel memoir, The Longest Way Home, which was a New York Time bestseller. McCarthy clearly has more hours in a day than I do!
Everyone agreed that McCarthy is amazing. Alison Pill said he knows everything about the show, and is the "MVP of the year for us." And then there's McCarthy's character, Hank. Laurie Zaks said McCarthy goes through a "physical transformation when he plays Hank, and eats those sandwiches." You'll have to watch to understand that reference, but I do believe I may have screamed at that point in the show!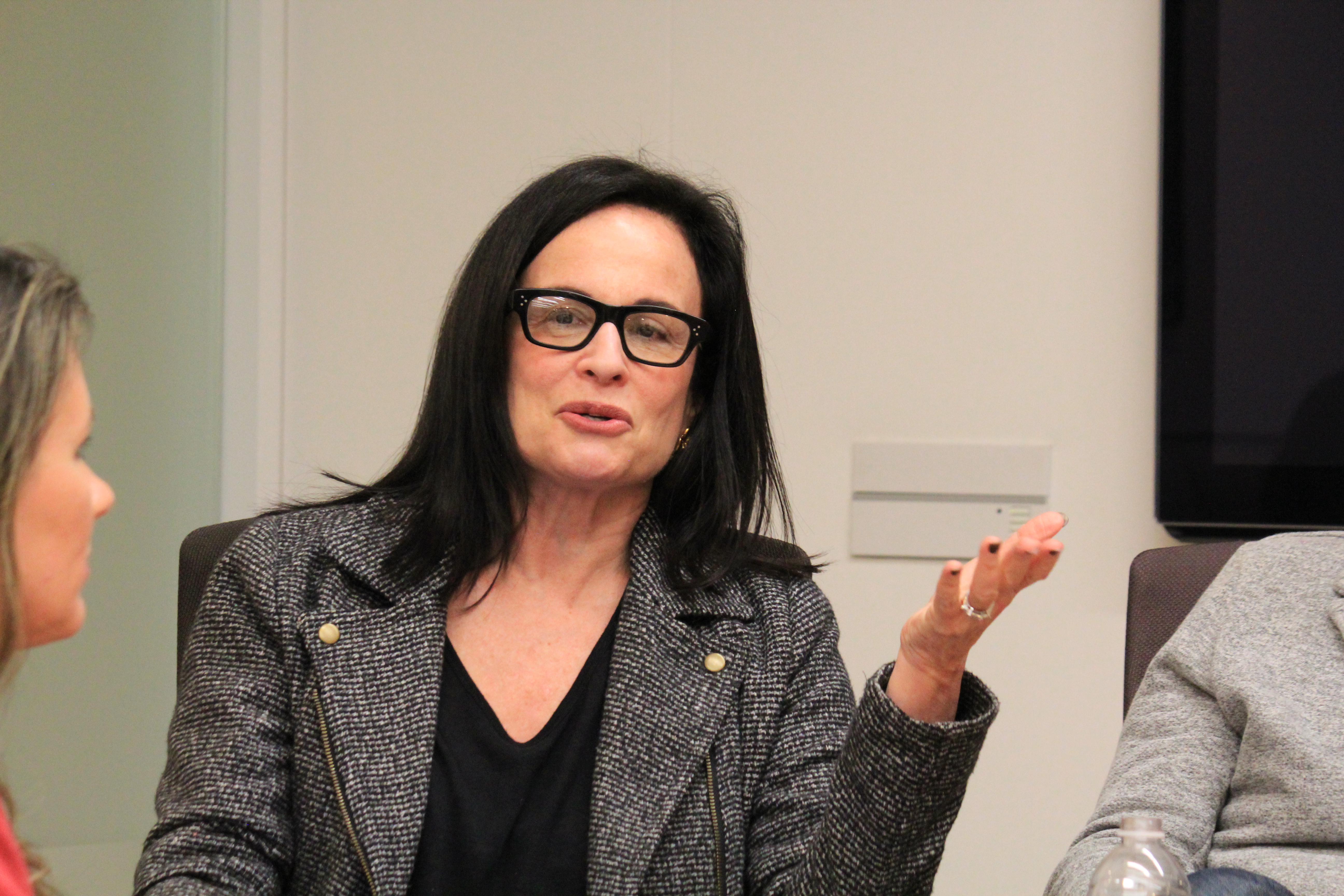 On that note, one of my readers wanted to know from Alison, "Is it hard to go back to normal after being in such a dark place?" Alison shared, "It's funny because I say I'm not affected by it, and most of the time, I'm not. But in this scene that's just at the end of that episode (airing 4/17) when she's (Joan Allen) like 'how are you this person?' I don't know (laughing), I couldn't stop crying. I forget sometimes that it is as intense as that, where I'm actually crying, for real."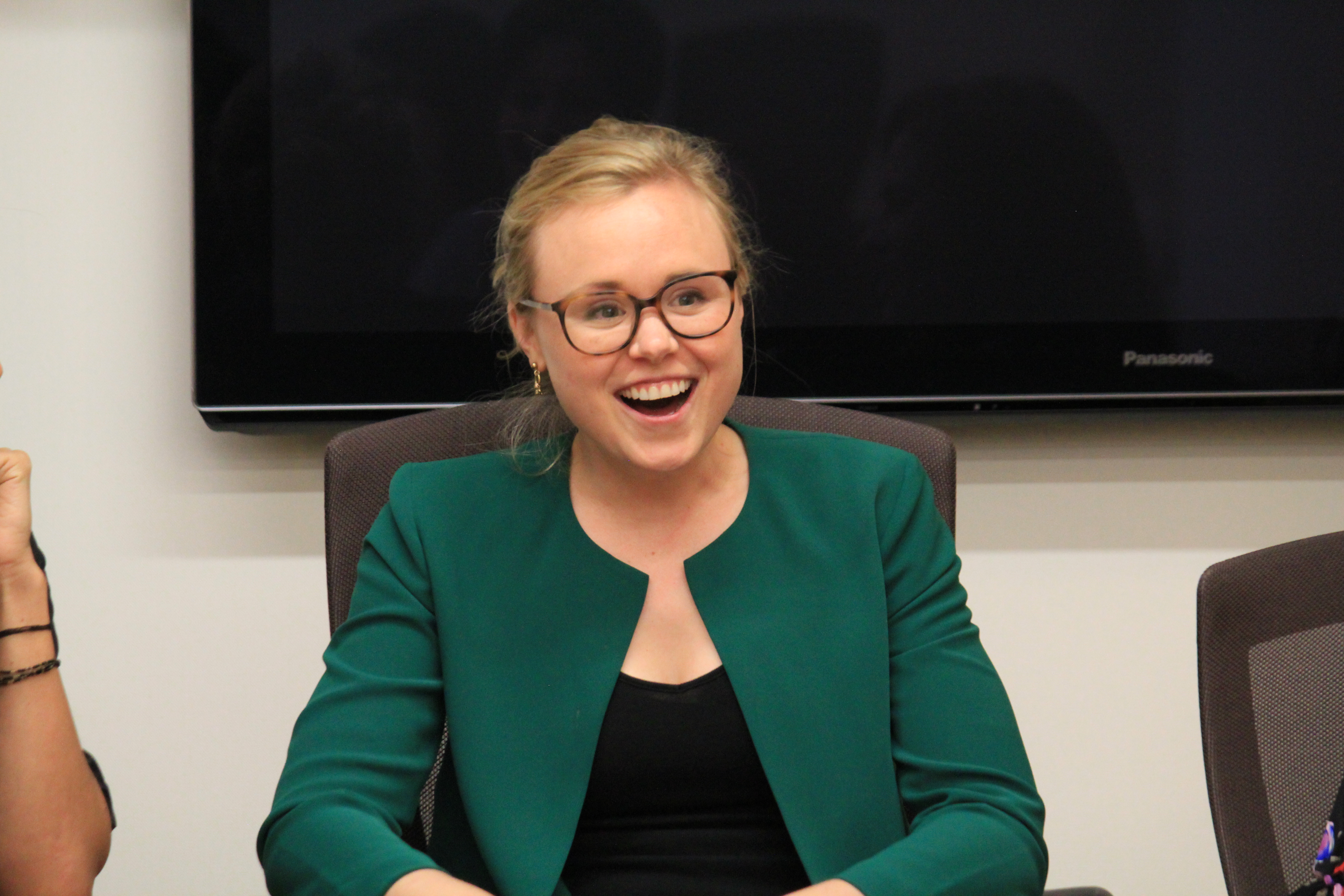 The cast shared some behind the scenes stuff with us, like how important the camera crew is, and how in the finale one of the camera men said he had waited his whole life to film the very intense scene with Joan Allen, who plays the mom. I wish we could have met Allen. There was collective agreement that she is also an amazing actress, and really nice, too. She made 150 cookies on her day off and brought them to the cast before the holiday break. Just like a mom would do for her family.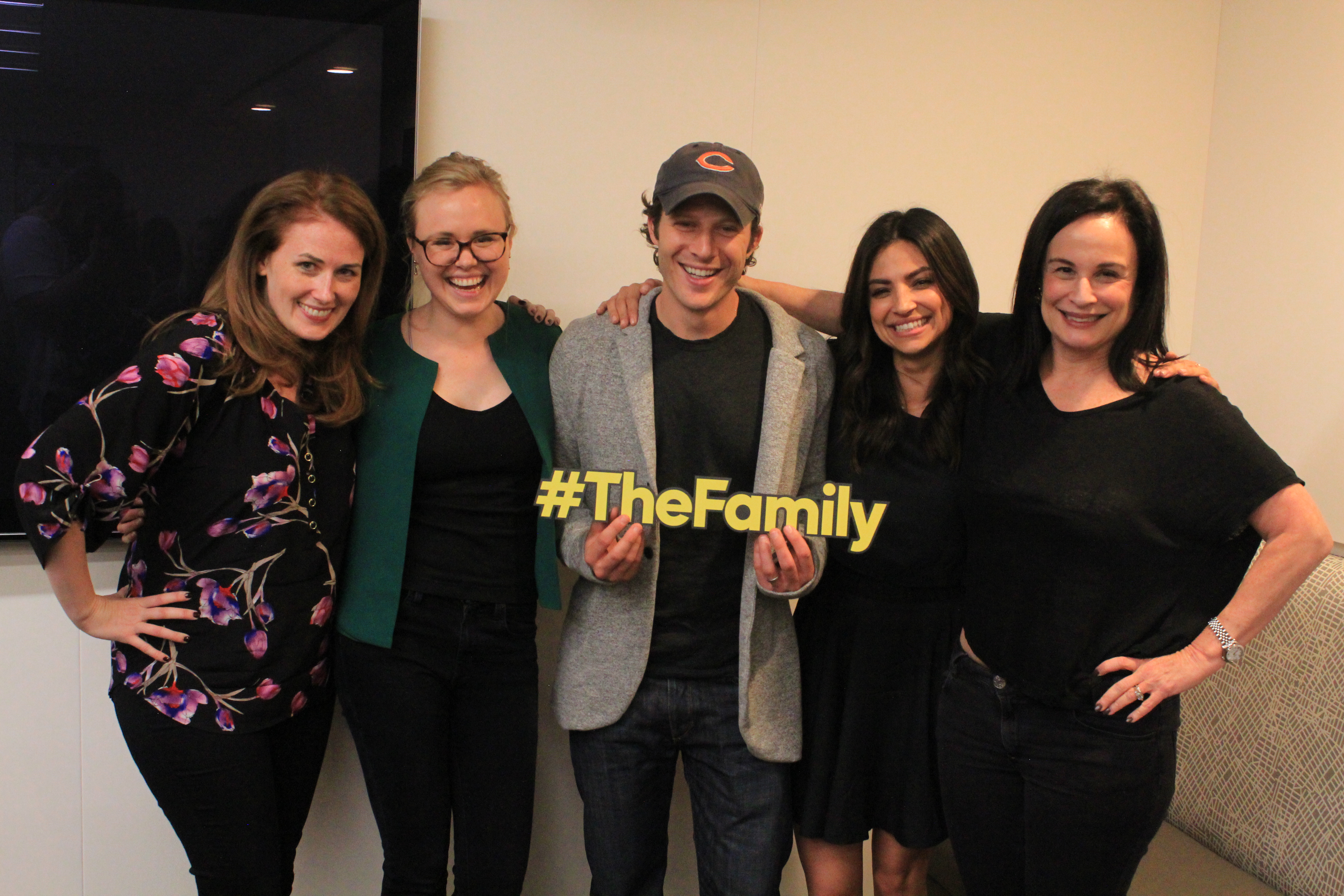 I left feeling like The Family is a group of actors and writers and producers and camera people who have truly become a big family, and I hope for them, and for the viewers, including myself, that they will have another couple of seasons. I'm hooked on the story, and it seems there are so many directions it could go. I guess we'll have to see how it plays out.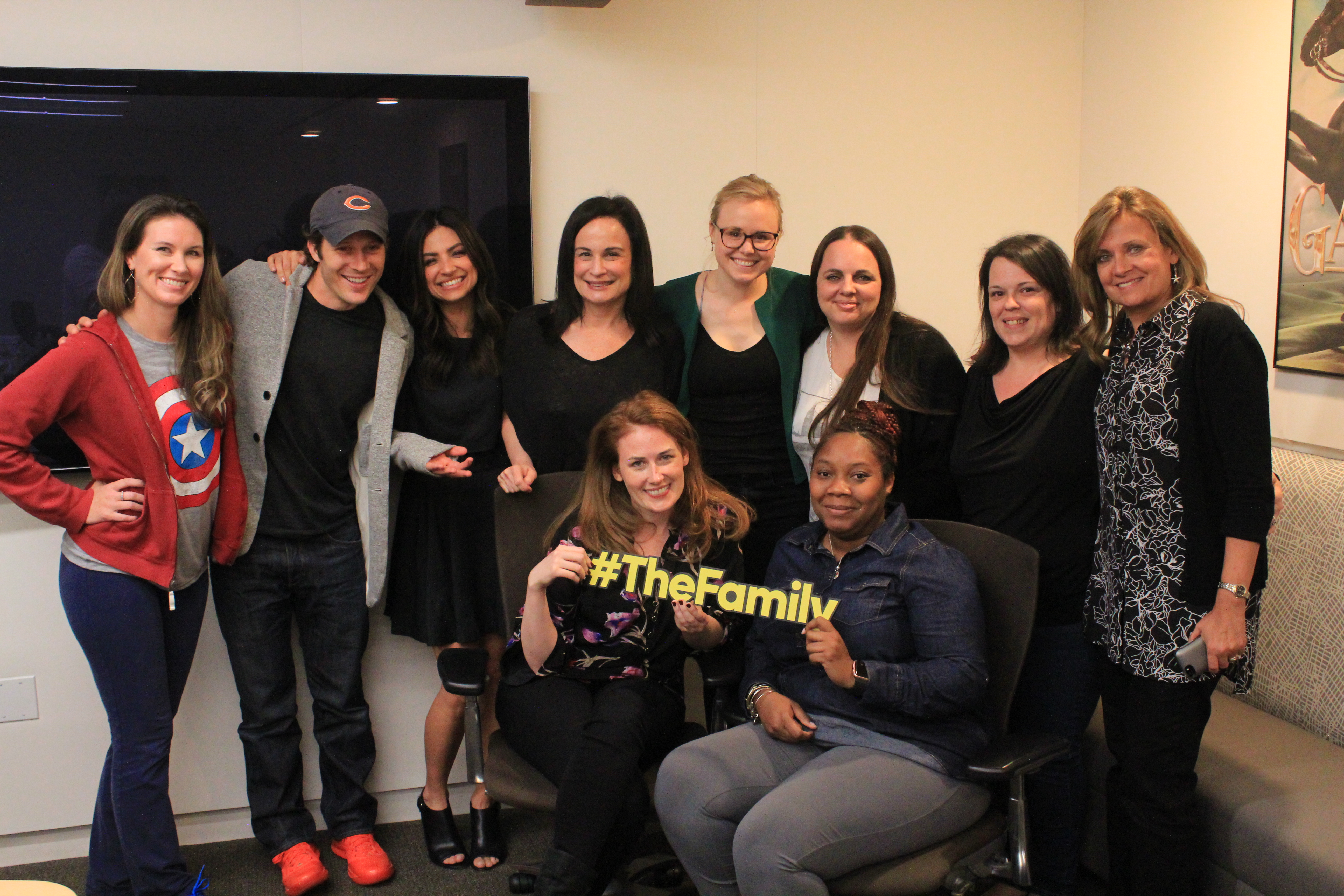 Be sure to watch The Family on Sundays at 9 pm ET. And be sure if you DVR it that you watch within three days. Hulu doesn't count for ratings, so if you want to see more, watch live (and tweet with us) or be sure to view within that three-day window. One thing is for sure, it's up to the fans whether or not we will be seeing more of The Family. So watch, tell your friends to watch, and spread the word about this amazing show.
And if you are a fan of Zach Gilford, I hear we are going to see more of him than we have before in an upcoming episode. Can't wait.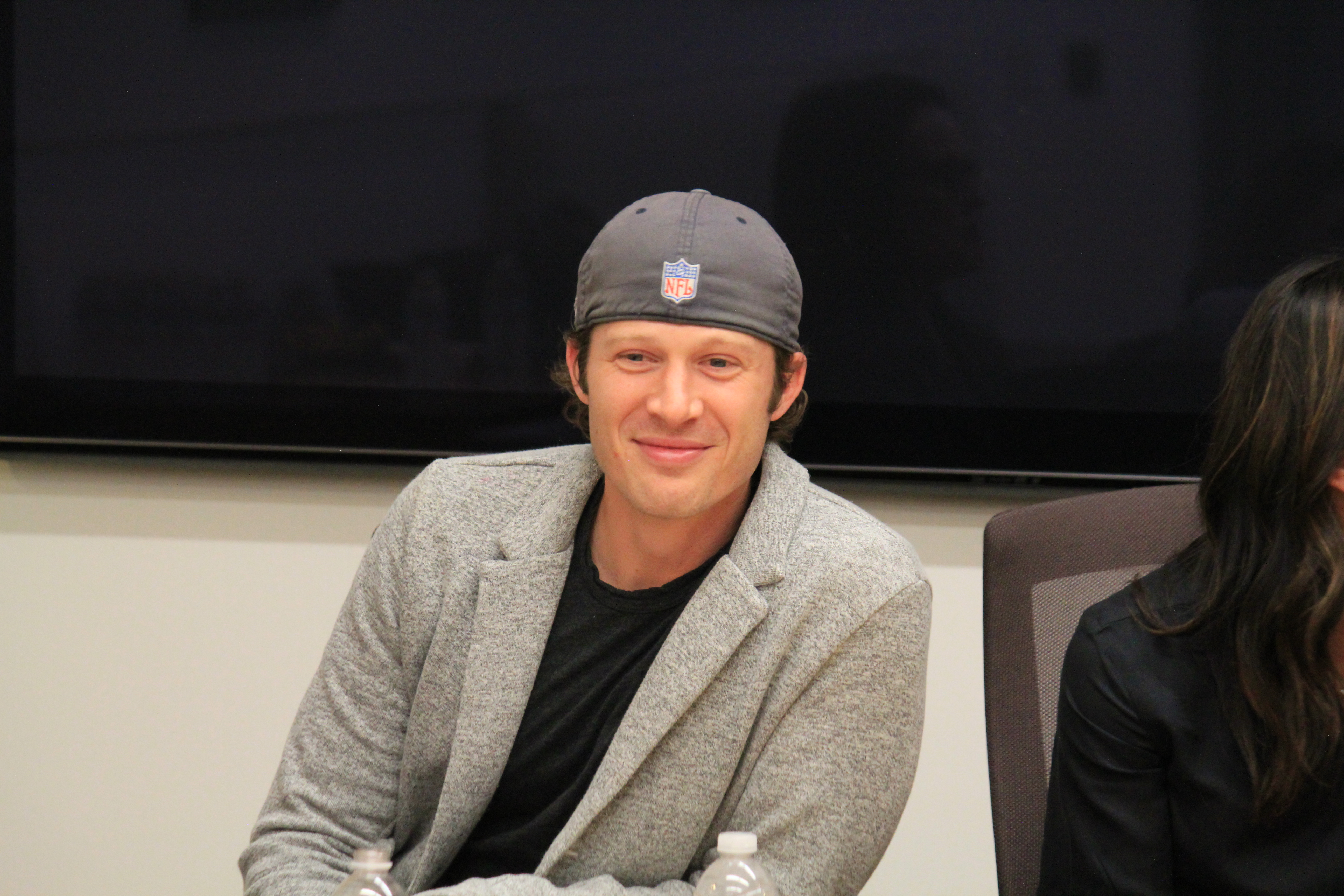 Check out The Family on all their social channels, too. It's a great way to spread the word.
Twitter  (Use #TheFamily when sharing on Twitter)
Watch The Family on ABC on SUNDAYS 9|8c.
*A huge thank you to Coralie Seright who took all the amazing photos while we were with The Family!