This guest post about traveling with kids was written by Robyn from Living the Simple Life Now.
Want to know sheer terror as a parent? Take your kids on a 2.5 week road trip, hitting 4 states, and expect to stay sane. Yep, that'll give you nightmares!
Last summer my family embarked on a 2.5 week long journey hitting 4 states. We had family we hadn't seen in years and felt our 6 and 8 year old boys were old enough to withstand the car trip.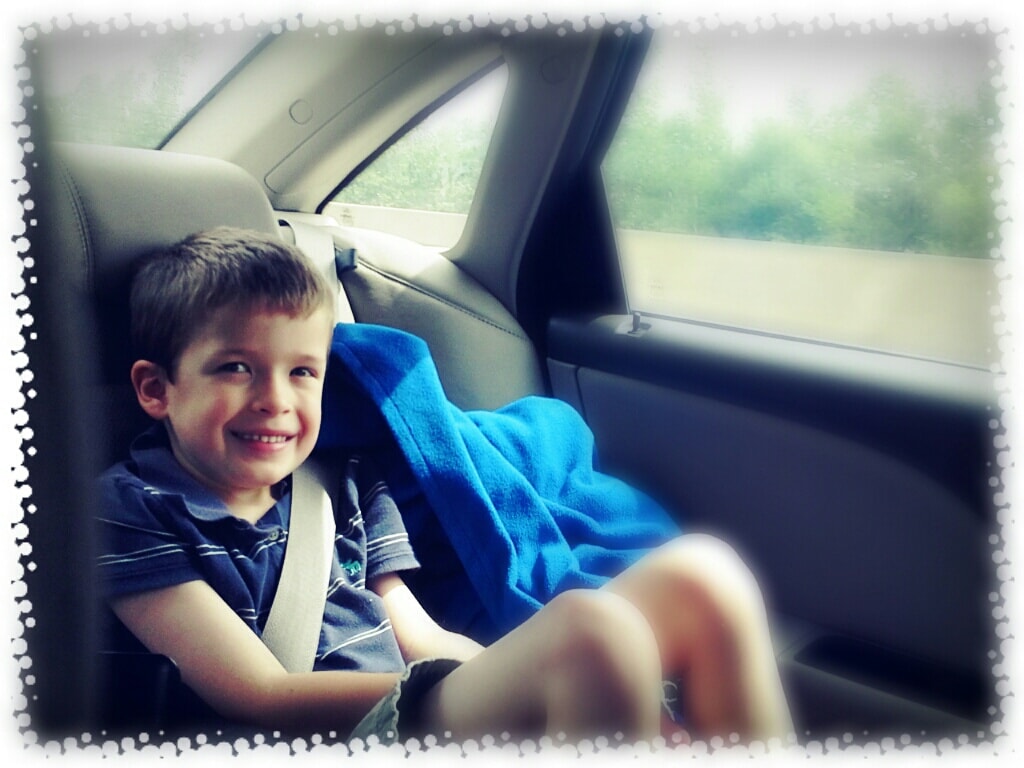 My Focus: Two Things
Keeping Everything About the Trip as Simple as Possible
Keeping the Kids Entertained The Entire Trip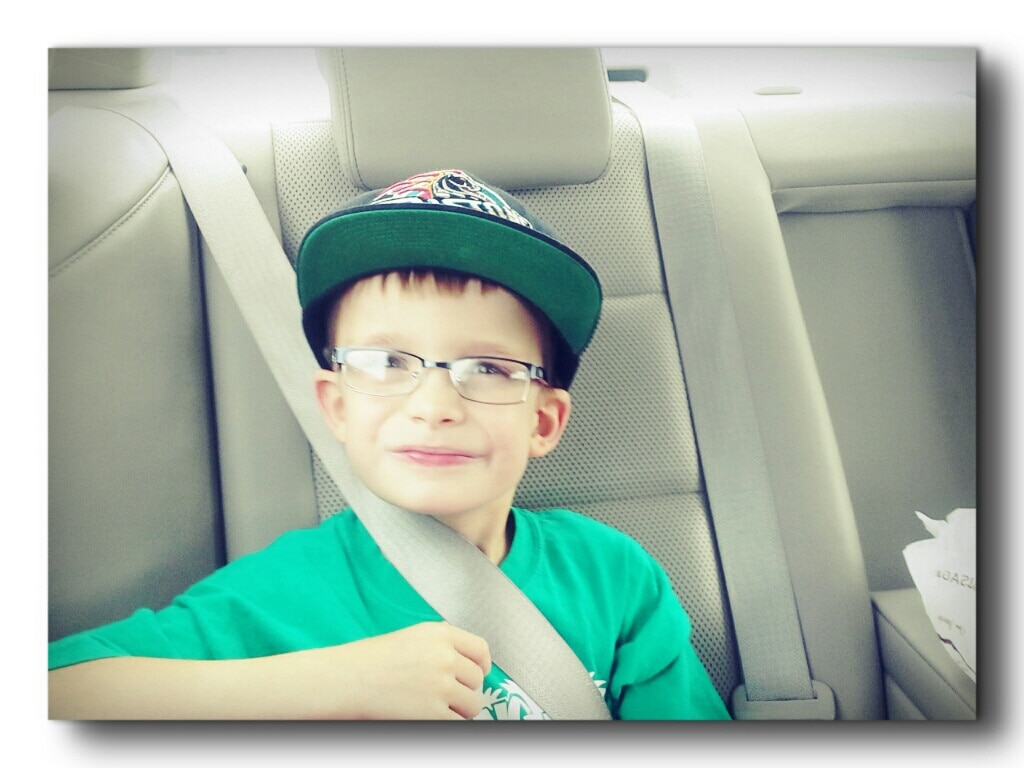 Keeping the Trip Simple
Clothing
Being gone for over 2 weeks, we were going to need a lot of clothes. But I knew we would be staying with relatives every few nights. So, I simplified clothing part: I packed enough clothes for us to have 5 outfits each. We would wash every few days and just re-wear the clothes.
Luggage
Everyone got one bag for their "stuff." This included clothes. Once my kids had their clothes packed, they could put toys in that would fit.
Pillow and Blanket
Putting a pillow and blanket in the backseat would create a crowded backseat, but it also encouraged them to sleep! It also gave them something familiar at each of locations that we spent the night.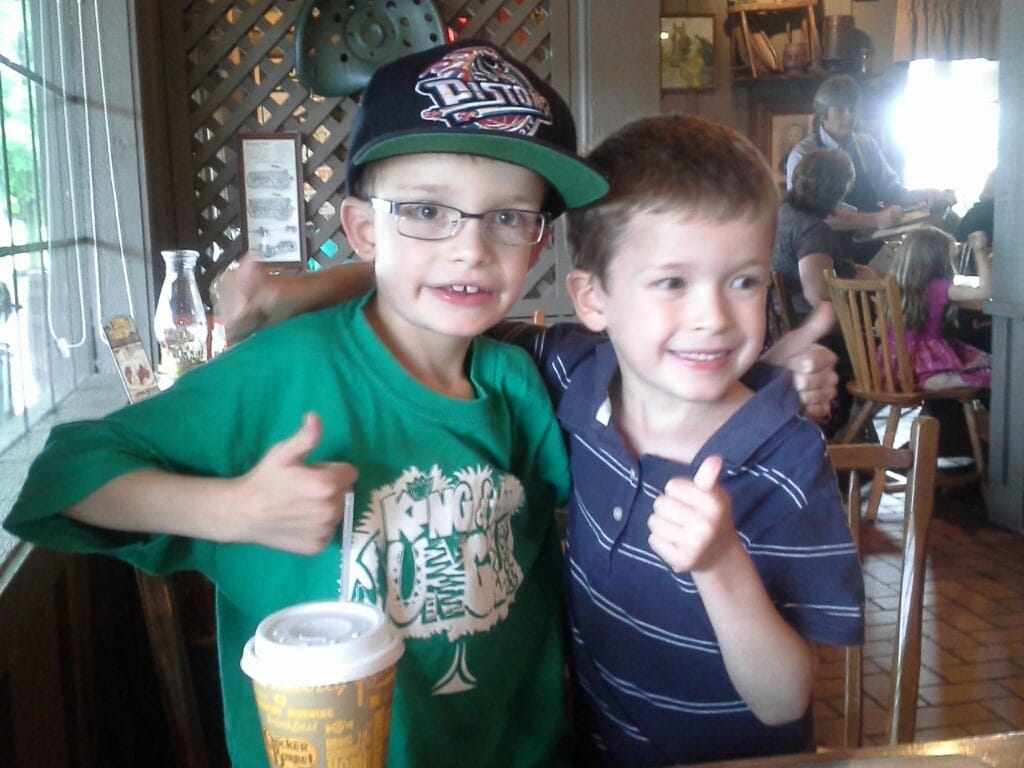 Keeping the Kids Entertained The Entire Trip
Portable DVD Players
Portable DVD players for each child seemed like a requirement for long car rides. So I researched on Amazon and bought 2 reasonably priced DVD players and they worked like a charm. Oh, yeah, don't forget the earplugs!
One "Car Bag"
The boys were also allowed one "car bag" where they could bring books, drawing supplies, or a favorite small toy.
My Bag of Goodies
I also had a bag of "goodies." In it I had things like activities and coloring. I also included their favorite snacks and candy. I pulled out the snacks at random times when they seemed they needed "something." The candy was typically used as a reward for good behavior.
So did we make it? Absolutely! Was the trip a success? Yes! There were some days that were long but my husband, the "ultimate" trip planner, made sure we were never in the car for more than 8 hours at a time.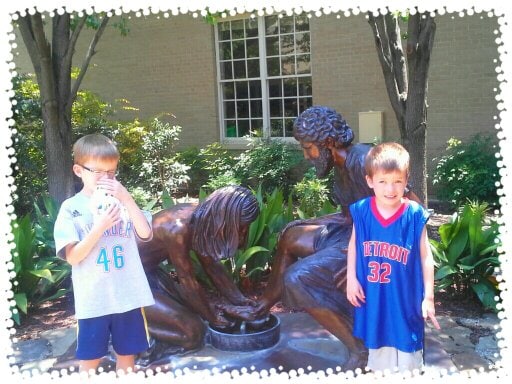 Was it a success? Absolutely! The most important part: the children enjoyed it! What are family trips for after all? Making memories!
Robyn is a mom who loves to simplify life so she can enjoy her children and life to the fullest. Her blog Living the Simple Life Now is about eliminating physical and emotional clutter so you can have the life you truly want by being a productive mom with happiness and resilience.