Traveling with kids is not always easy. My kids are teenagers now, and though they have always traveled with us, it has not always been a bowl of cherries.
My oldest is almost eighteen, and took her first long-distance train ride at about six months and flew for the first time at about a year. She's traveled quite a bit since then.
My youngest is almost fifteen, and she went on a missions trip to El Paso last year, and another one this year, to Ireland!
She ended up going to Ireland before I did, but to a different area. I went to County Wicklow Ireland and to Dublin where I got to taste a Guinness Draught at the Guinness Storehouse.
She went to the northern part of the country, and took some pretty fabulous photos.
My point is that even though my kids traveled a lot when they were younger, they still had their meltdowns. They still got bored.
And most of the time, when they were cranky, it was because I was not prepared with something for them to do.
Sure, we have all the handheld devices that will capture their interest for a while, but they need to be doing something active, and these ideas are just that!
Secrets to Traveling with Kids
Way back when this article was first written, things we a little different. Now, kids have handheld gaming devices, iPods, phones, and all kinds of other things to do.
But too much screen time is not good for kids. Let's face it, it's not food for adults, either!
For one thing, it causes trouble with sleep - the last thing you want to have to deal with once you get to your destination and are tired from traveling.
These are tried and true ideas that will keep your kids busy without screen time!
If you aren't a DIY kind of mom (I get it- no judging at all!) you might want to pick up this cool portable travel tray with storage for art supplies and snacks.
This craft tray for traveling collapses into a little carrying case. It's super cute!
This scavenger hunt card game is fun for kids 7 and up. My kids loved Wixi Stix, too. We went to a restaurant that handed them out to kids and bought them after that. They are great for fidgety kids!
By the way, my FREE packing printables will help you remember everything, too! Enjoy your vacation!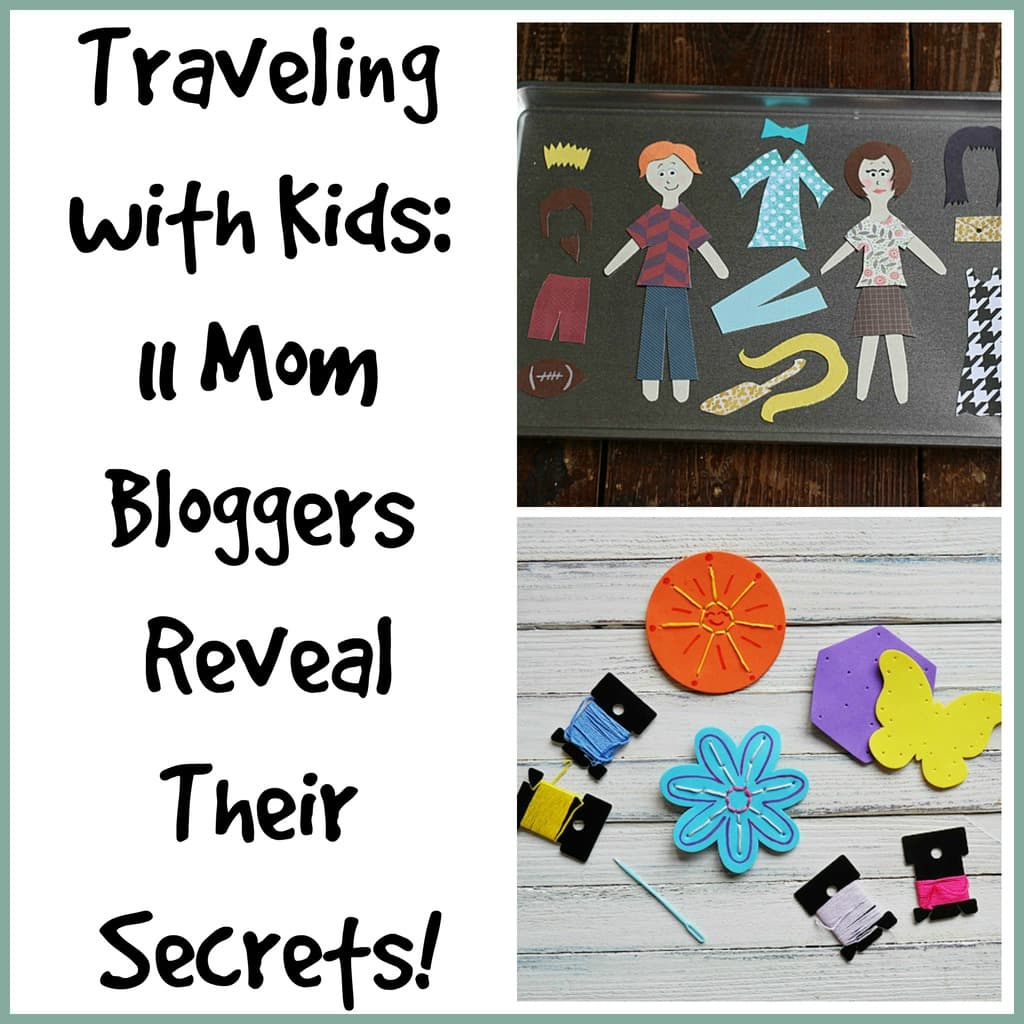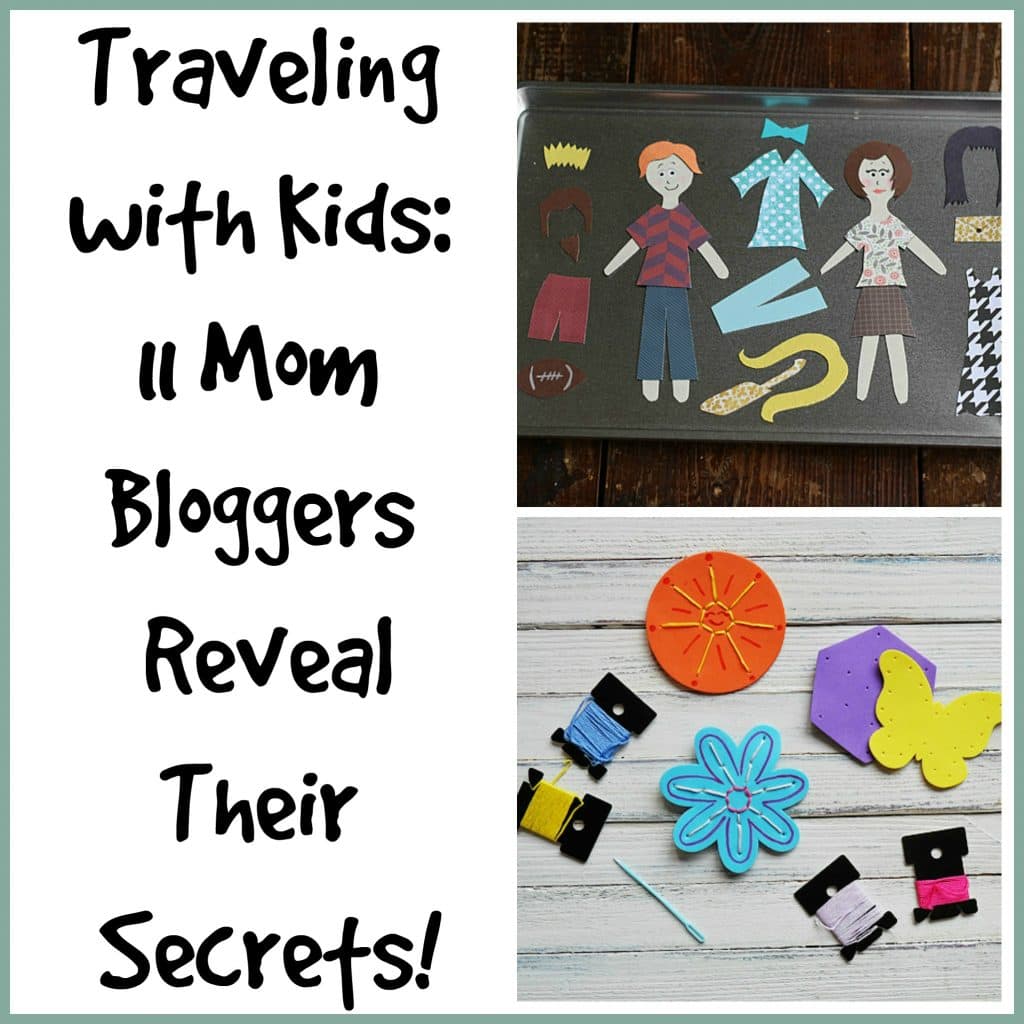 Secrets to Traveling with Kids
Traveling with kids can be exhausting when they are cranky and bored. We've gathered inexpensive ideas for you to put together to keep those minds and hands busy. Let us know which one worked best for you!
I thought this idea for camping activities looked like fun, too.
My friend April at AprilGoLightly had a great idea. How about having a matching outfit with your daughter and saving it just for vacation?
Tips That Help These Ideas Work
Only pull out the bag, tray, or box when you are taking a trip. This way the kids will be excited about it again.
It might be difficult at first if they really love it, but letting them have it all the time will take away the magic!
And if you're looking for ideas for adults who fly a lot, check out this post with 5 Tips for Frequent Flyers.
Be sure to subscribe so you don't miss new recipes or travel content!
Happy travels!
6 Family Travel Tips from Best Buy