I almost always have one of my travel tumblers with me. Whether I'm going to the gym, to an event, traveling, or even just out going for a walk, I always have a tumbler. Especially when it's hot here in Florida, I don't want to be without water.
In fact, I actually have quite a collection of tumblers. I find that they're more convenient than water bottles, especially when I'm on the go. Even at the Dead Sea in Jordan, I had my tumbler!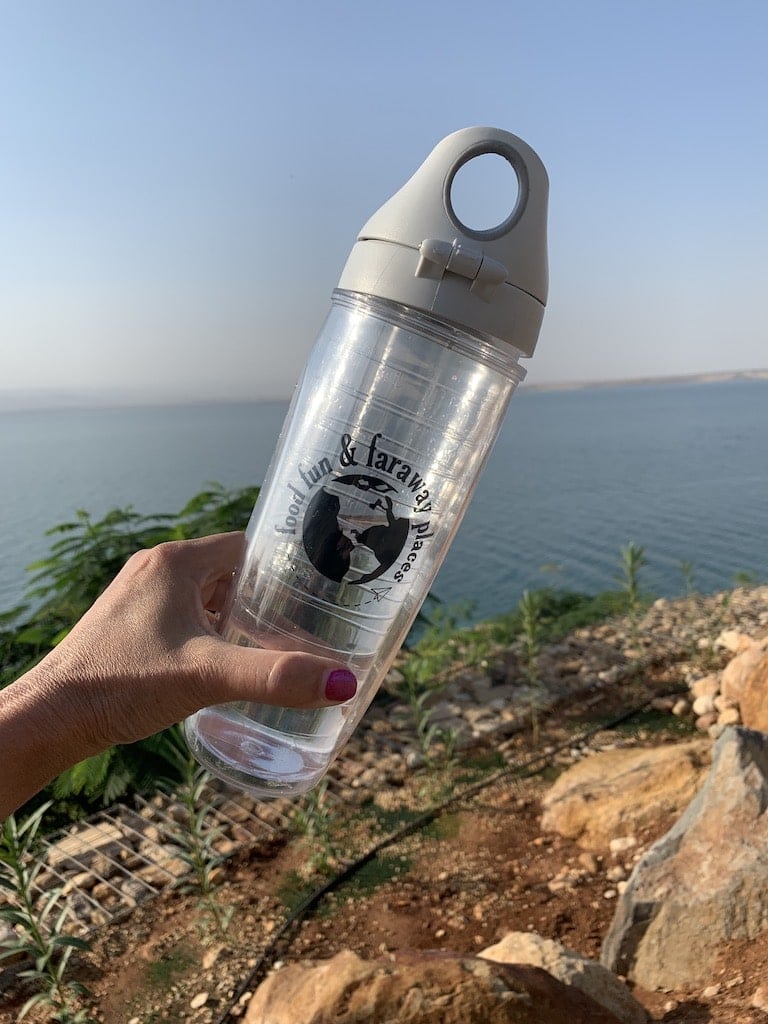 More and more airports are installing refill stations, so the first thing I do after going through security is to fill my tumbler. Have you paid for a bottle of water at the airport lately?
I also know carrying my own tumbler helps do just one more thing to take better care of the planet, and that's so important these days. The last few years I've been using travel tumblers from Tervis, and I must say, they're my favorite brand. So much so that I decided to use Tervis for my own brand.
Tervis Tumblers
Tervis tumblers are tough, and I need that. As I said, I'm always on the go, and I need a tumbler that can stand up to my travels. I've had so many tumblers over the years I've loved but I had to say goodbye to them because they broke, and far too soon.
I remember a favorite of mine that actually broke one week into owning it. I dropped it on my tile floor, and that was all she wrote. So when I find tumblers that can really stand up to the everyday grind, I'm impressed.
The Tervis ergonomic designs are easy to hold, and I've never had a problem with leaks or spills. That's a biggie when you're driving or flying. The last thing you want is a big wet mess. And I attach my tumbler to my backpack for easy carrying.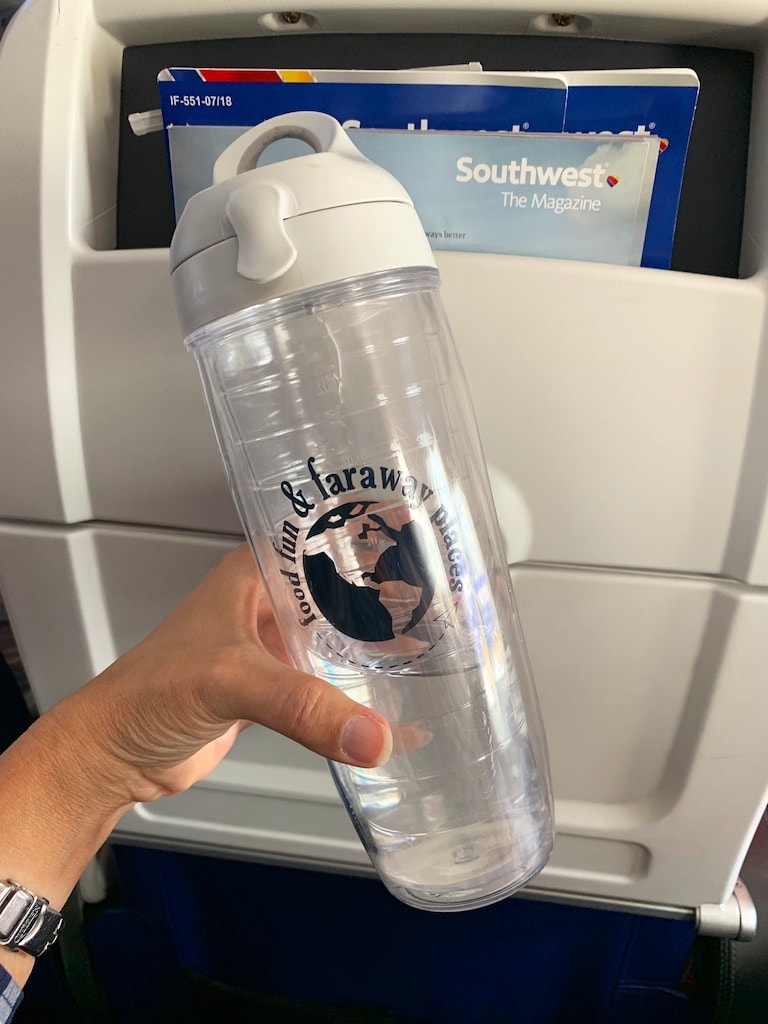 Travel Tumblers with a Message
Tervis really cares about the environment, too. It's all over their website. They heavily promote the fact that tumblers create a sustainable way to keep water on hand at all times.
While we should all be recycling, it's no longer enough to simply sort our plastics into bins. We have to use fewer plastics.
That's why I'm a fan of Tervis. They feel the same way. With their message of sustainability, they deliver great-looking, high-quality tumblers, and they promote the preservation of the planet.
In fact, they actually have limited edition recycled travel tumblers on sale right now that give 100% of proceeds to charities that protect the planet.
I've been to their offices and met the team, and I'm glad to support a company that cares about things that are important to me, too.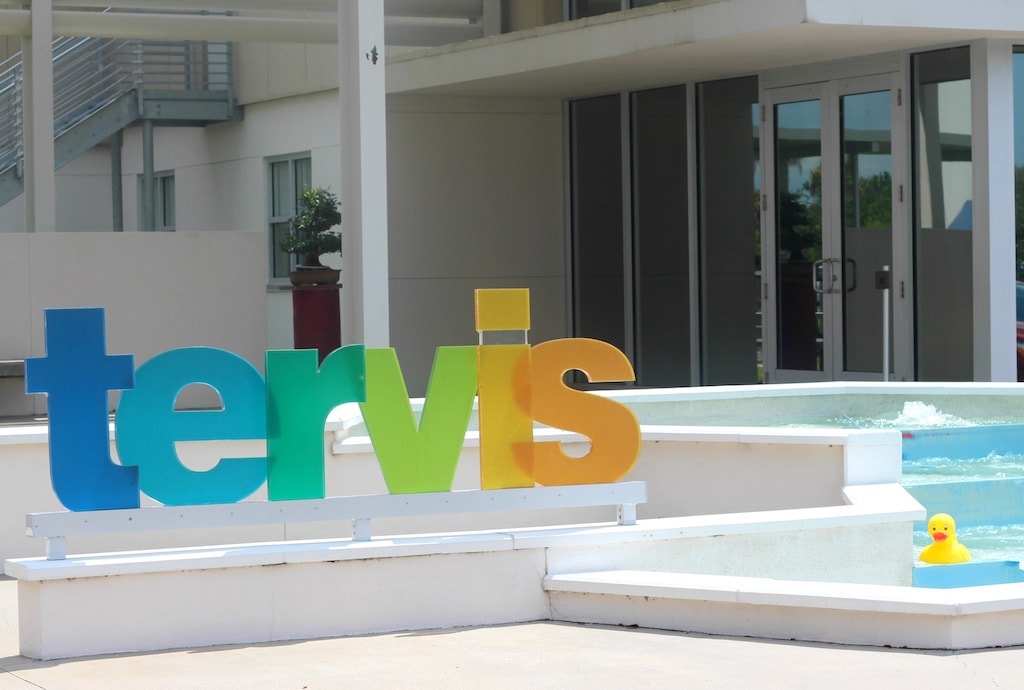 They Have More than One Message
Speaking of tumblers with a message, I love the different branded tumblers as well as the availability of advertising with them. In addition to regular tumblers, Tervis offers customized travel tumblers.
How much fun would that be for a sports team? If your kids play sports, get in touch with Tervis and they will set up a fundraiser for you!
This is a great source of advertising possibilities for businesses, as well as brand recognition possibilities for teams and organizations. Using their customization options, businesses and organizations can get their names out there in a big way.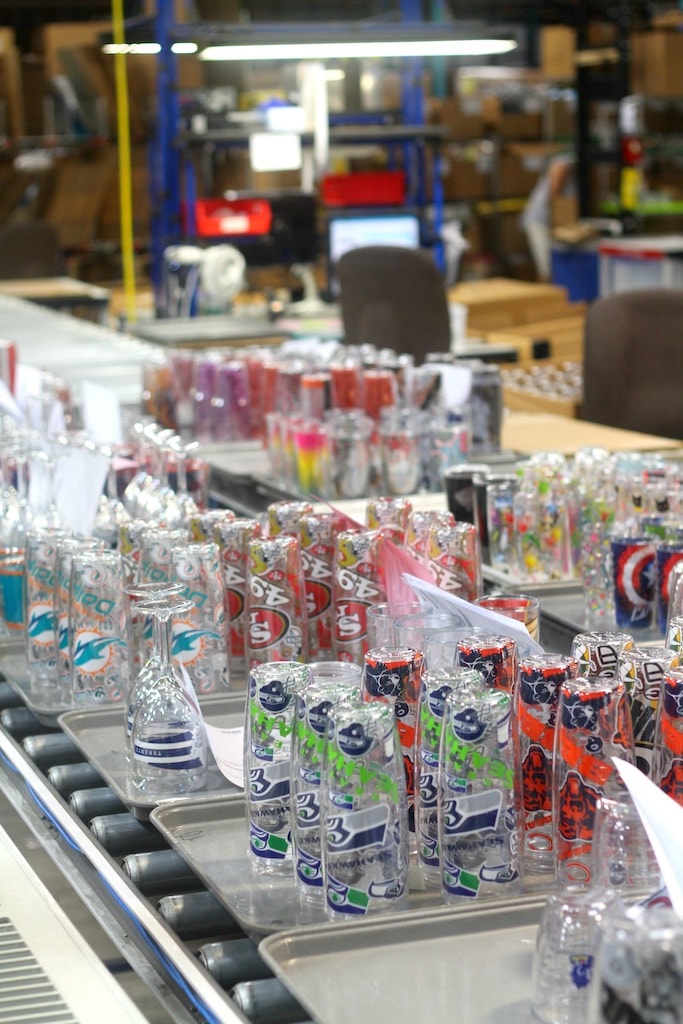 Travel tumblers have become incredibly popular. I see people with them in hand all the time. Each person carrying a tumbler with your business name is advertising!
For those who simply love their favorite teams or fandoms, Tervis offers a variety of tumblers with branding we all know and love like major league teams, colleges, Disney, Game of Thrones Marvel, Star Wars, Harry Potter, and more.
With all these popular brands, they make the perfect gift for kids and adults, alike. In fact, Tervis just introduced Baby Yoda tumblers, and you can save on them now. What a great Christmas gift!
Give Tervis Travel Tumblers a Try
Whether you're a business owner, head of an organization, world traveler, or just someone who's always sipping, Tervis travel tumblers are a great choice. Their range of brands, customizable options, as well as their stainless steel line makes them the perfect choice.
As a traveler and business owner, I'm particularly excited about the durability and customization options offered by the company, and as a lover of planet Earth, I feel good knowing that I'm doing my part to help keep plastics out of landfills and our oceans. Give Tervis a try. I think you'll love them as much as I do.
Tervis Tumbler Giveaway!
In the spirit of giving, I thought I'd give away five of my branded Tervis Tumblers. One of the tumblers will have a $25 Paypal gift code inside! Good luck!
To enter the giveaway, follow the steps below. You do not have to complete all the options, but the more you do, the more points you gather. Good luck!
a Rafflecopter giveaway

And if you're planning to order and want to save plus get a mystery gift, head over to Tervis now and get 20% off!