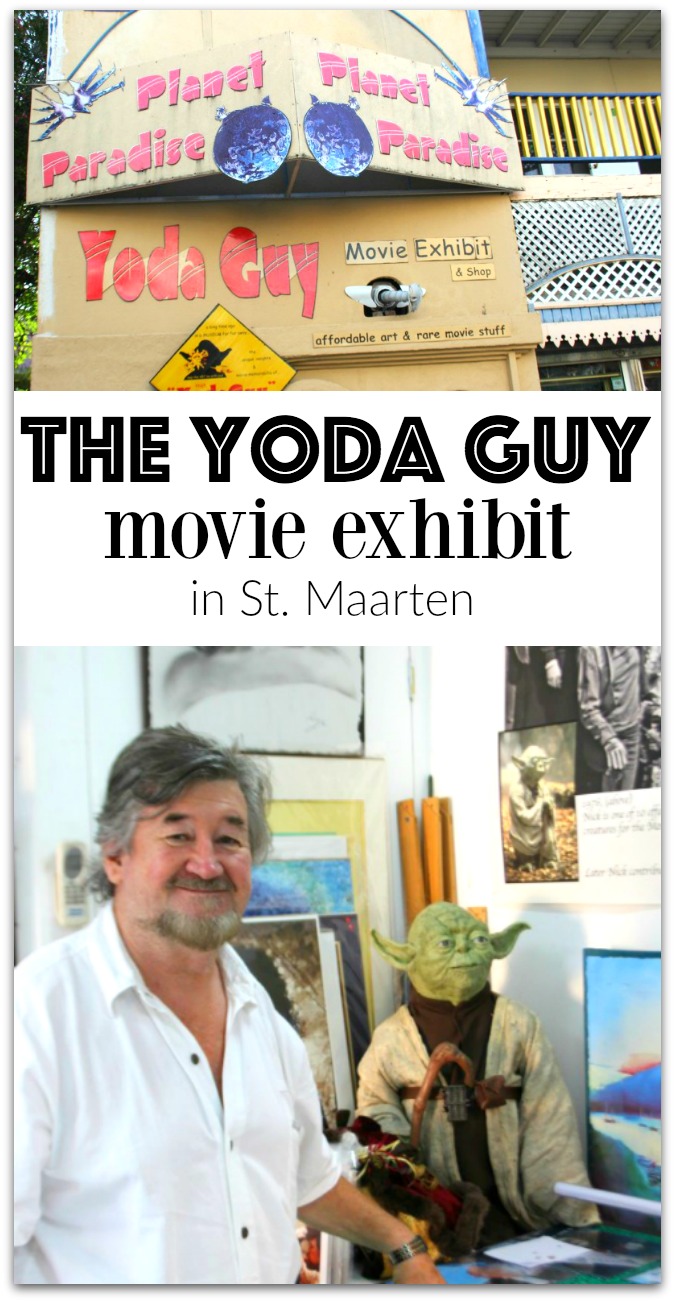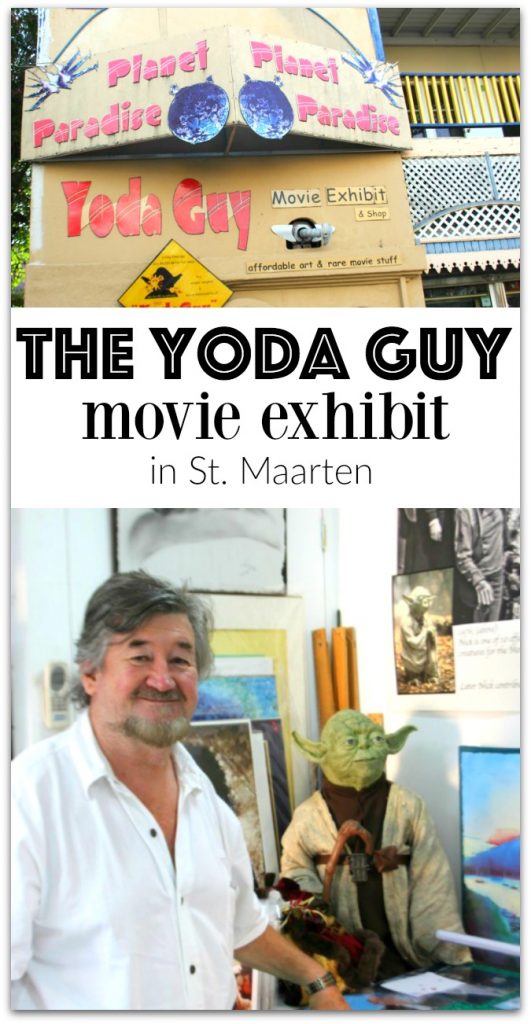 So, you're strolling along a narrow street in St. Maarten, and you hear someone talking about just visiting the Yoda Guy Movie Exhibit. That's perfectly normal, right?
Normal or not, right there in the heart of St. Maarten, at 19a Front Street, you'll find The Yoda Guy Movie Exhibit.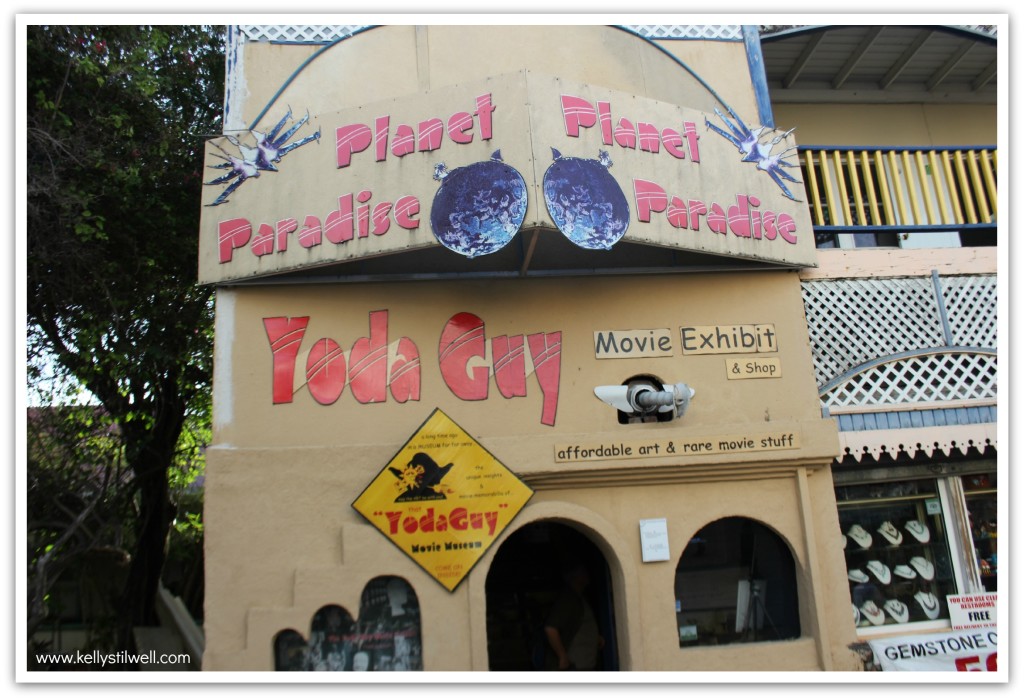 Okay, so it's not much to look at from the outside, but don't be fooled. For Star Wars fans, you have got to take a look inside. You can go in and look around a bit for free, but there is a fee to see the really cool stuff. Nick Maley is The Yoda Guy. At one time, Maley was a special effects master in Hollywood, and he's got plenty of proof in his exhibit. The word is that Nick helped create Yoda, the Grand Master of the Jedi Council in the Star Wars movies.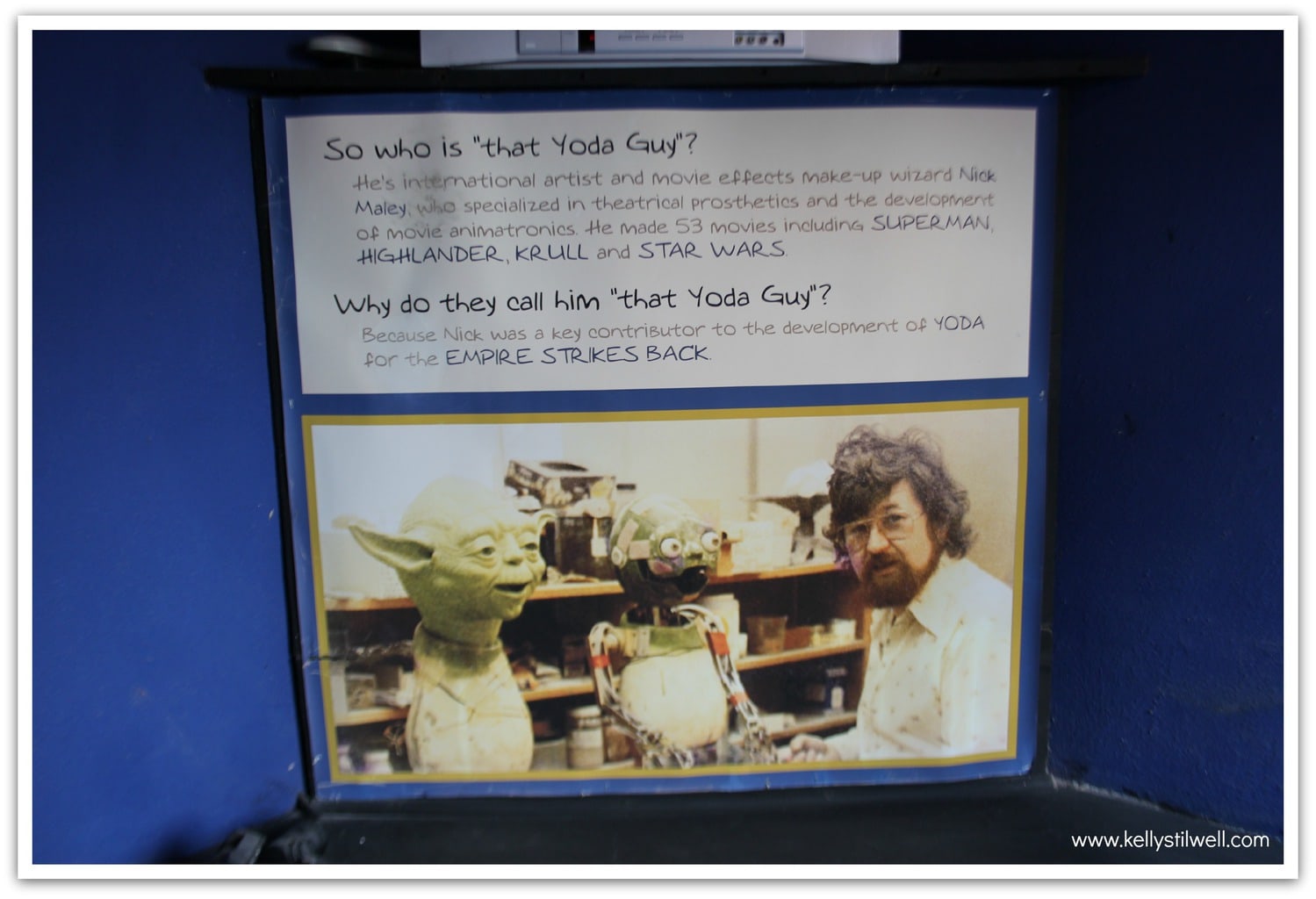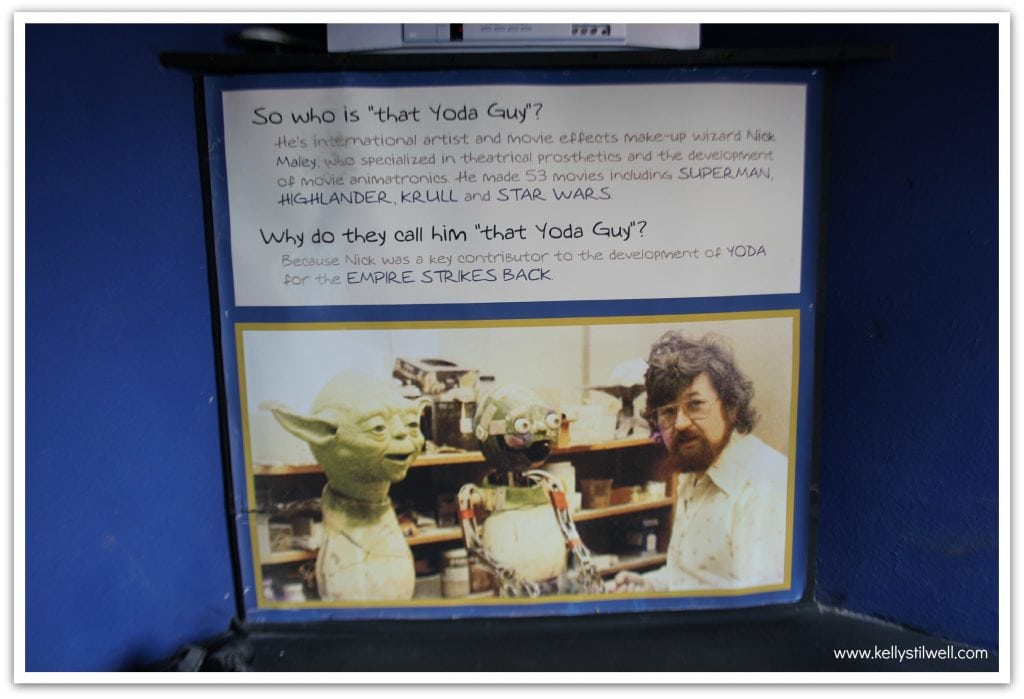 Nick is usually at the shop, so you can chat with him and his wife, Gloria, who helps run the exhibit. They were both great, taking time to answer questions.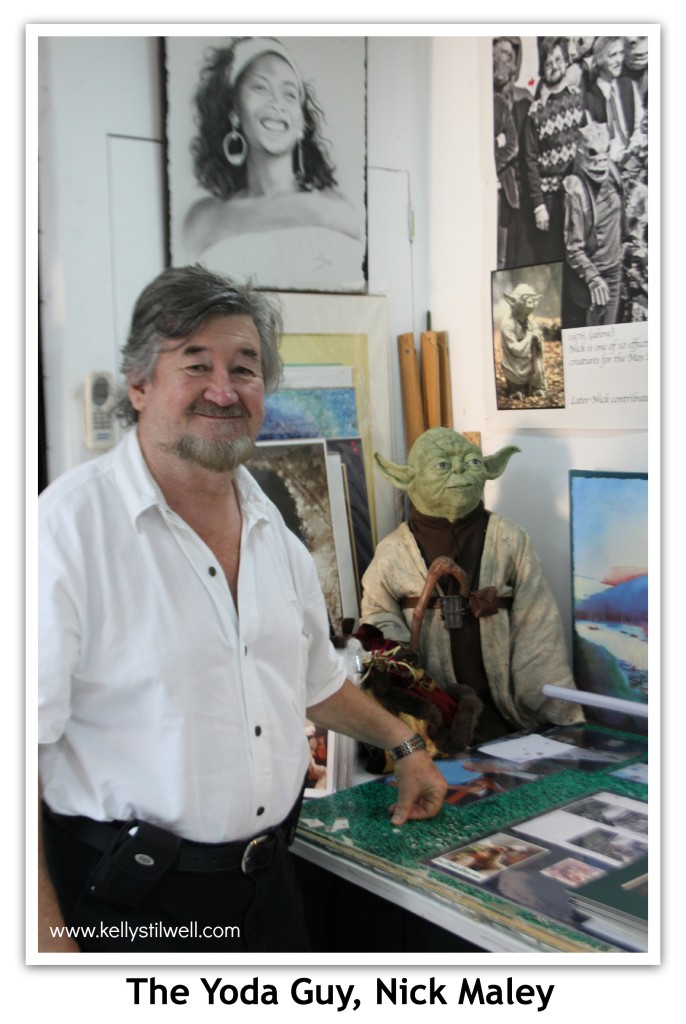 The piece above Nick's head is one of his Caribbean pieces. He has a few of them on display and they are stunning.
You'll see other Star Wars memorabilia at Nicks store, too. Stormtroopers, R2D2, and of course, Darth Vader.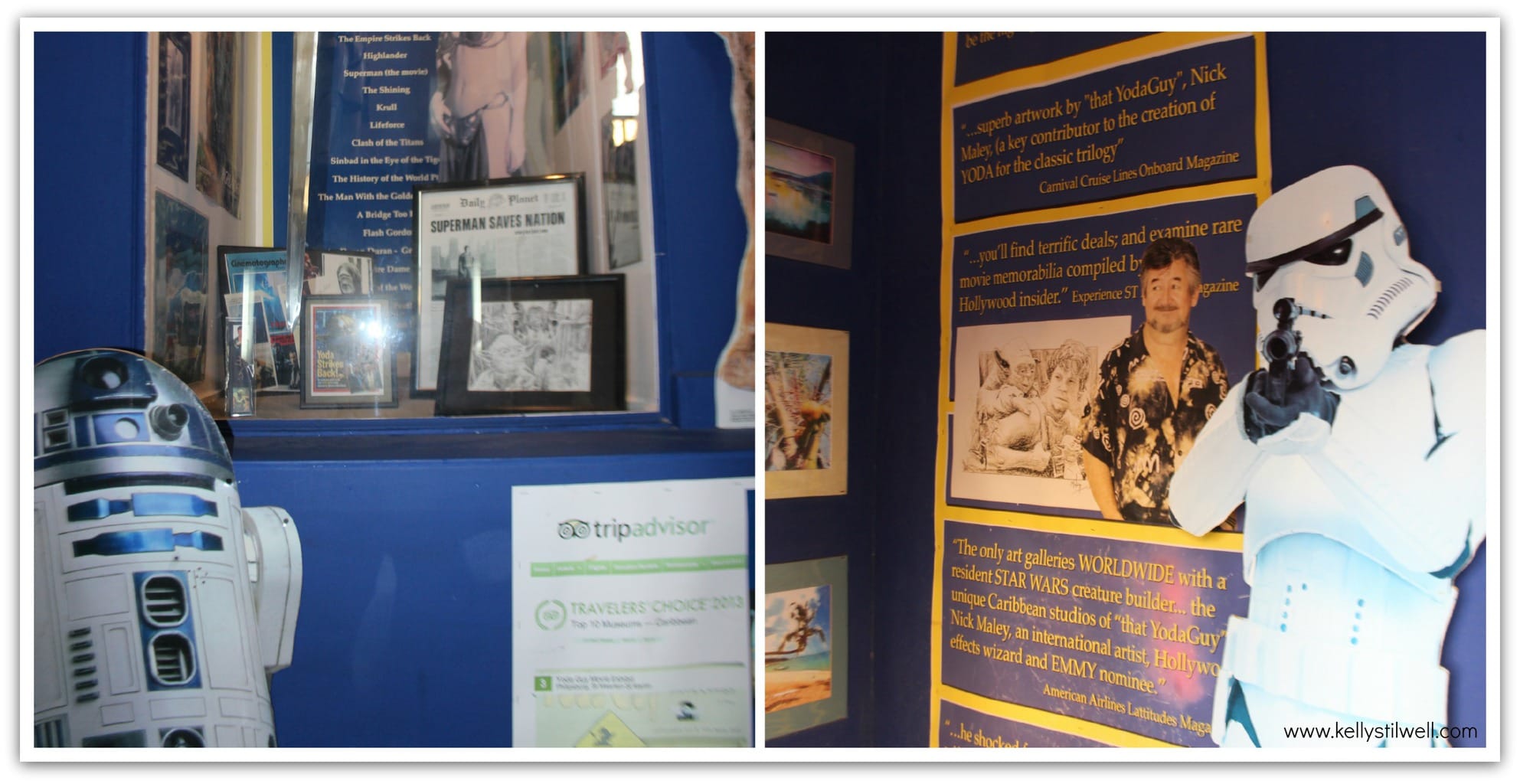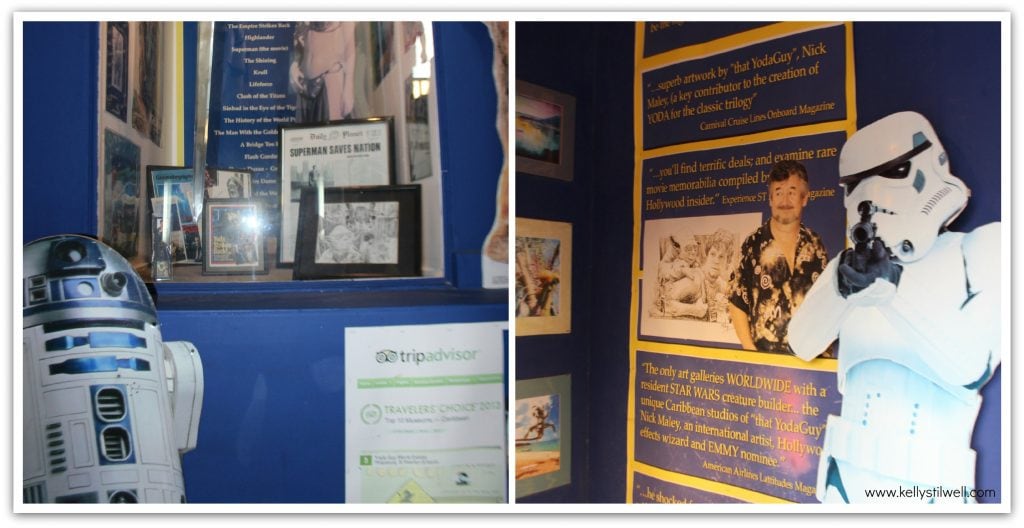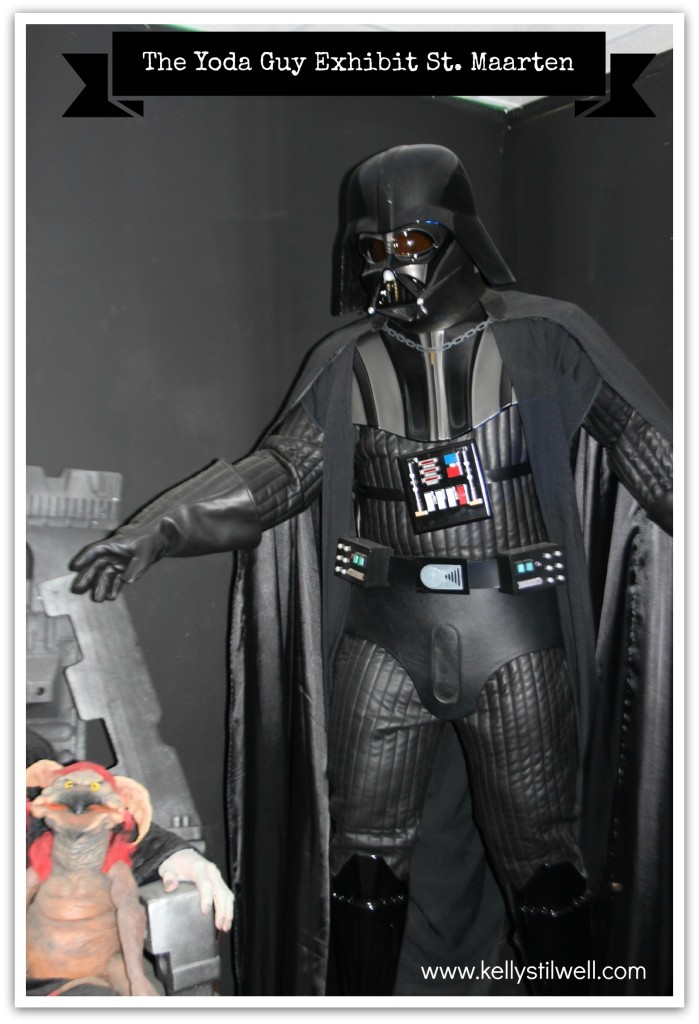 One of the coolest exhibits is the collection of casts. Their are face casts of Michael Jackson, Johnny Depp, and Jack Nicholson, just to name a few. There's even a real-life cast of Abraham Lincoln, and the death mask of Beethoven. Yea, it's kinda' creepy, but really cool!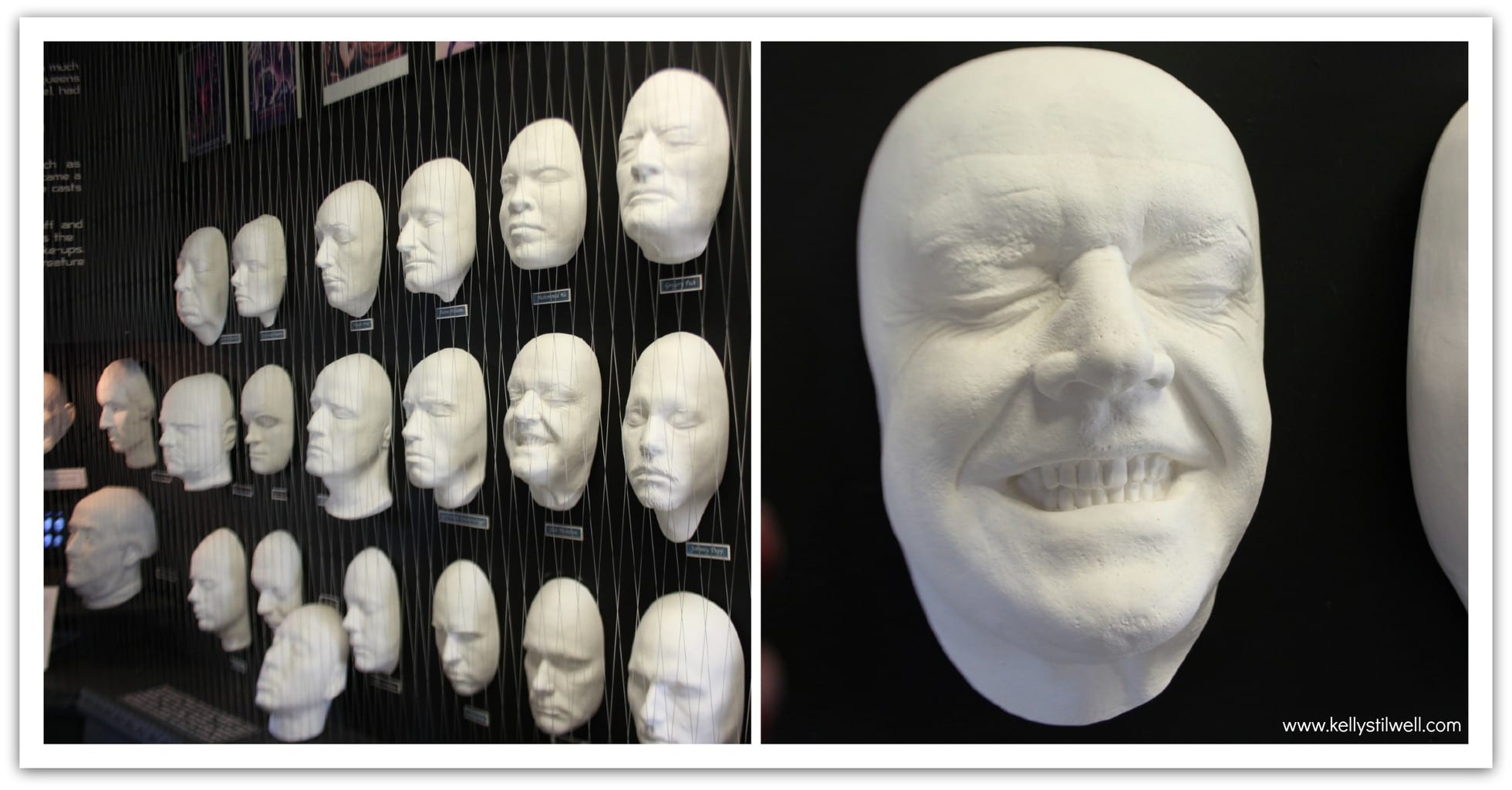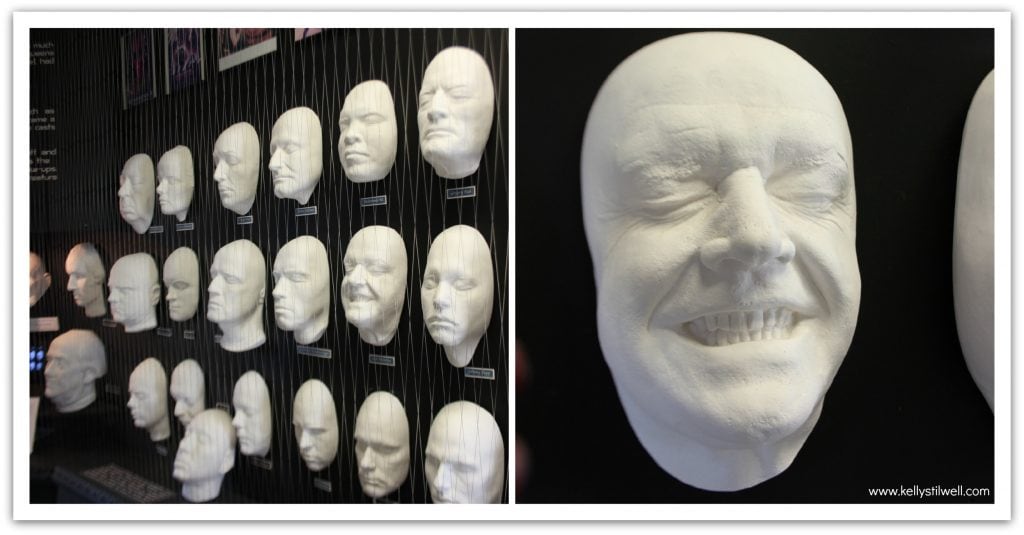 Seeing these casts up close is truly amazing. I also enjoyed the photographic essays of the procedure of changing a face for a movie. It was wild looking! You can see more of that when you visit.
I realize The Yoda Guy has a reputation for being, well, The Yoda Guy, but there is so much more to this exhibit! We're talking six decades of movie making memorabilia. 60 years! Any movie buff would go crazy in this store. And yes, there is quite a bit for sale, like signed movie posters, antique STAR WARS comics, behind the scene photos and storyboards, and more.  Some of it very expensive, but others not at all. And much of it Maley will autograph for you.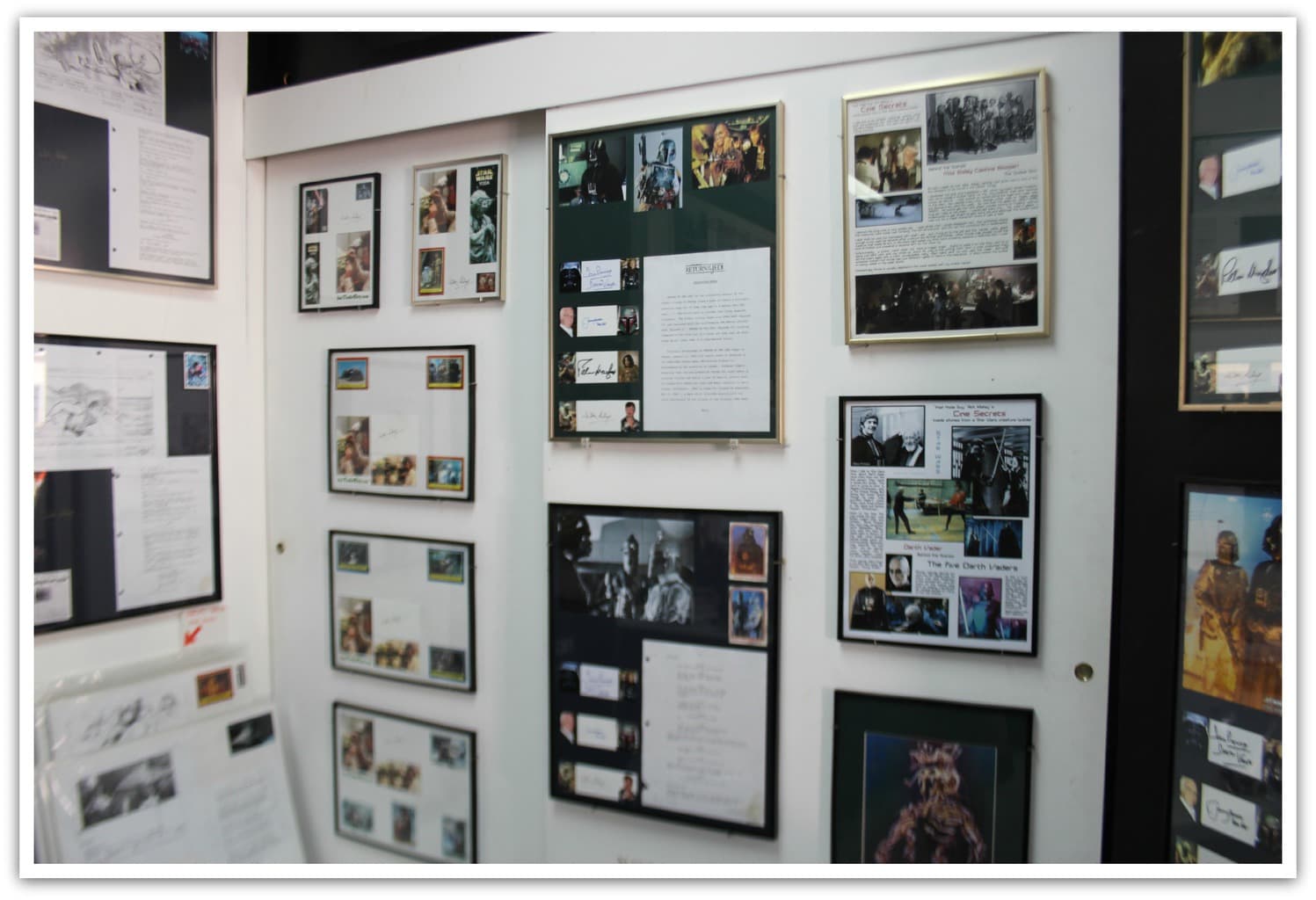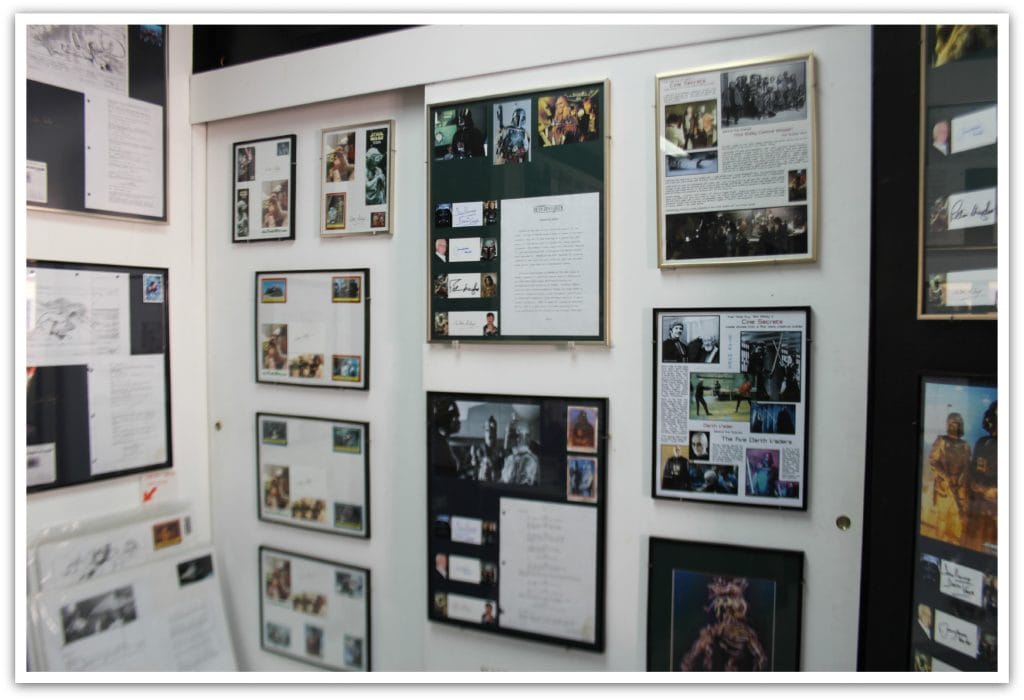 The Yoda Guy is an unbelievably talented artist, but he will still be forever known as...The Yoda Guy. And I think he's okay with that.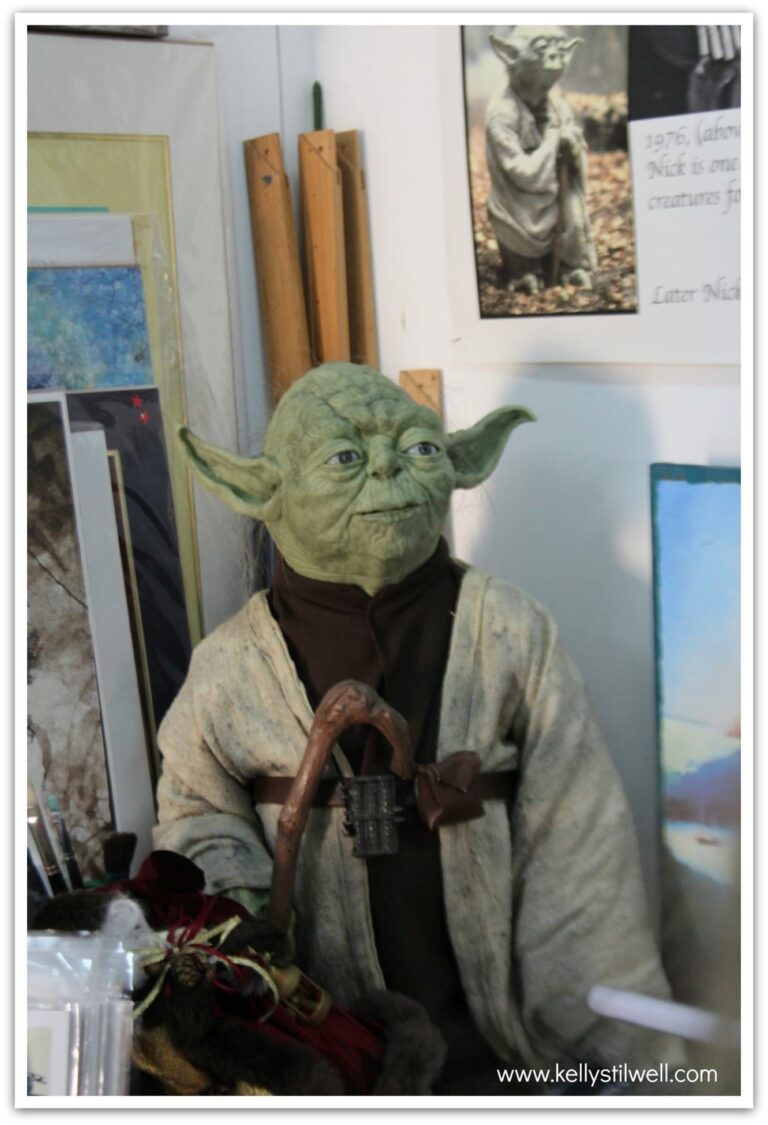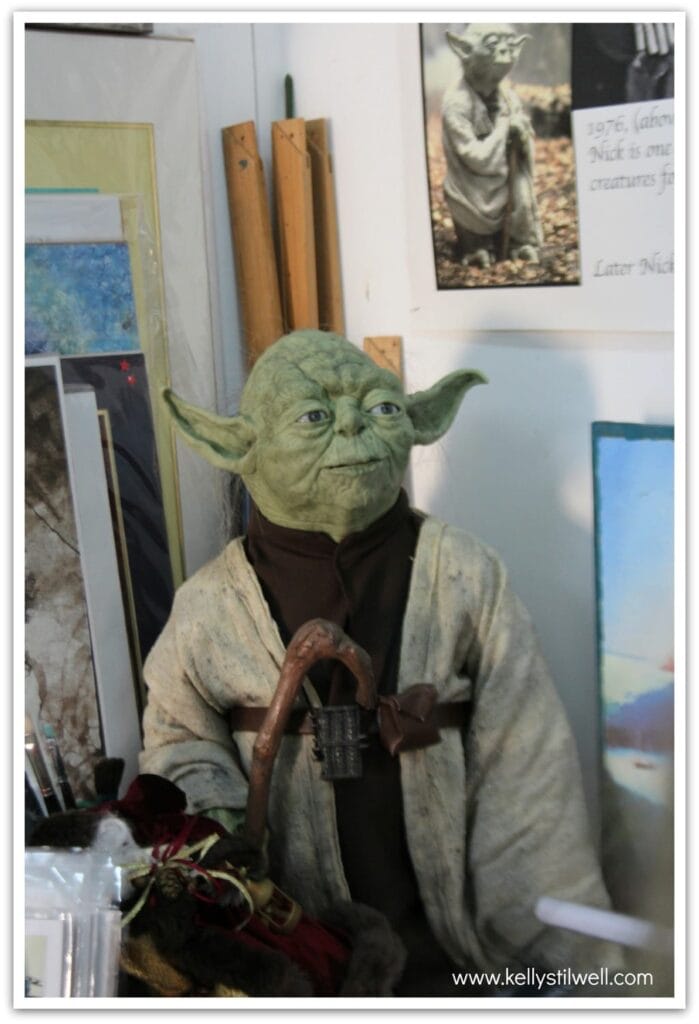 Stop by and check out this exhibit. And go in, for crying out loud. Don't pinch pennies when you have the chance to see such treasure.
I'd love to read about your visit to The Yoda Guy Exhibit. Share in the comments below.
I was invited to tour the exhibit in order to share it with you. However, all opinions are my own. I did buy some awesome souvenirs 🙂