Disclosure: I participated in an Influencer Activation Program on behalf of Mom Central Consulting for Starbucks. I received a gift card to facilitate my review as well as a promotional item. As always, all thoughts are my own.

It's no secret that I adore Starbucks. I get some of my best work done there as it's free of distractions. Though I am a coffee drinker, there are times when I just want to chill out and relax. Starbucks is great for that, too. As I've been traveling a lot lately, I wanted to catch up with my friend, Amy. A mom, active in our church, and a new contributor to Virtually Yours, she's pretty busy, too. The easiest way for us to meet was at our local Starbucks.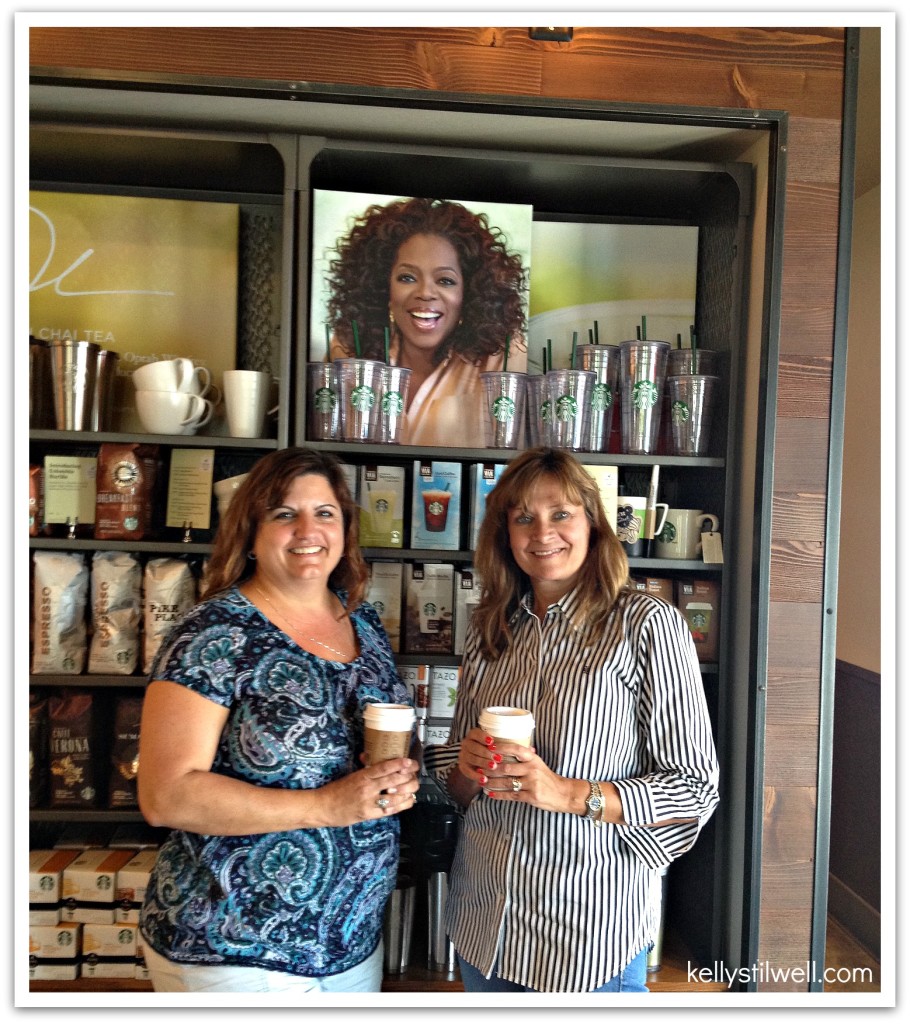 I had heard about Teavana Oprah Chai Tea but hadn't tried it yet. Today was a Chai Tea kind of day. Tea has always been comforting to me. When I was growing up, there would be times when my father would drink and become abusive, and my mother would gather us up and take us to my aunt's home. It was a scary time for my brother and me, but once we were settled on the sleeper sofa at Aunt Jane's, she would make us tea. I think that's why it's my go-to for comfort today. My daughter and I take turns making each other a cup of tea every evening. It's a ritual that I treasure. Oprah shares other tea rituals on her site, Steep Your Soul. Make a cup of tea and watch the short, Grace of Dawn, and I promise, taking that minute to relax and reflect will improve your mood dramatically. Oprah has a new Steep Your Soul guest each Sunday.
Tomorrow is Mother's Day, and we all know what a tough job parenting can be. Especially on this one day devoted to moms, they deserve to be treated extra special. That's why on this Mother's Day, May 11, Starbucks is featuring a Buy One Get One Free Teavana Oprah Chai Tea beverage. What's really awesome is that for each Teavana Oprah Chai product sold, Starbucks is making a donation to the Oprah Winfrey Leadership Foundation to benefit educational opportunities for youth. I've read a lot about this incredible organization, and as Starbucks has always been involved in programs that make our world a better place, I think it's awesome that they have joined Oprah in helping to empower girls to become all they can be.
I was surprised to learn that Oprah worked with the leading teaologists from Teavana to develop her own distinctive blend of tea. A bold infusion of cinnamon, cloves, cardamom, and ginger, blended with loose-leaf black tea and rooibos, which contains powerful antioxidants, Teavana Oprah Chai is spicy and slightly sweet, just the way I like my chai tea. I drink it hot as a dry latte, and it tastes like relaxation to me. I ordered a tall and went back for a second round while Amy and I caught up.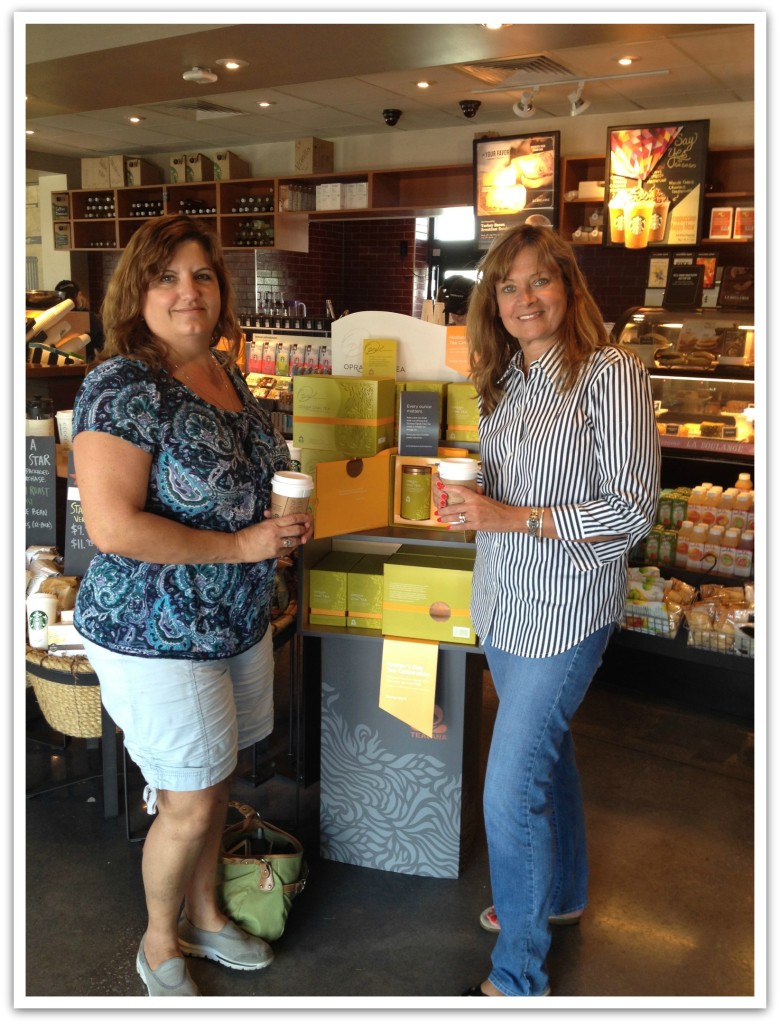 You can pick up a variety of Teavana Oprah Chai Tea products at Starbucks:
Chai Latte beverage
Teavana Oprah Chai Small Gift Box: includes tea and a double wall glass tumbler and stainless steel filter
Teavana Oprah Chai Pre-packaged Loose Leaf Tin

In addition, there are a number of products available at Teavana stores, and a donation will be made to the Oprah Winfrey Leadership Foundation for all products purchased at either store.
Mother's Day is all about moms, and moms are all about kids, and seeing them encouraged and lifted up. I'm thankful to Oprah for all she has done and continues to do for girls. My mom is still up north, and I'm planning a trip to see her over the summer. I think I'll make a cup of tea and give her call. If your mom is close, why not meet her for a cup of Teavana Oprah Chai tea at Starbucks?
Remember to take some time to relax this weekend, Moms. That's my plan.
To all moms, Happy Mother's Day. You rock.