Posted in partnership with RaceTrac. I'm a RacTrac Ambassador, but my love for Sodapalooza & Swirl World is all my own.
Living in the south, it's important to know how to stay cool when it's hot outside. It's technically not even summer as I'm writing this, and we've already had days in the 90s. We Floridians know it's going to get worse, too. In fact, NOAA has said this summer is going to be warmer than usual.
Being prepared for the heat is important, and I have a list of things you can do to be ready.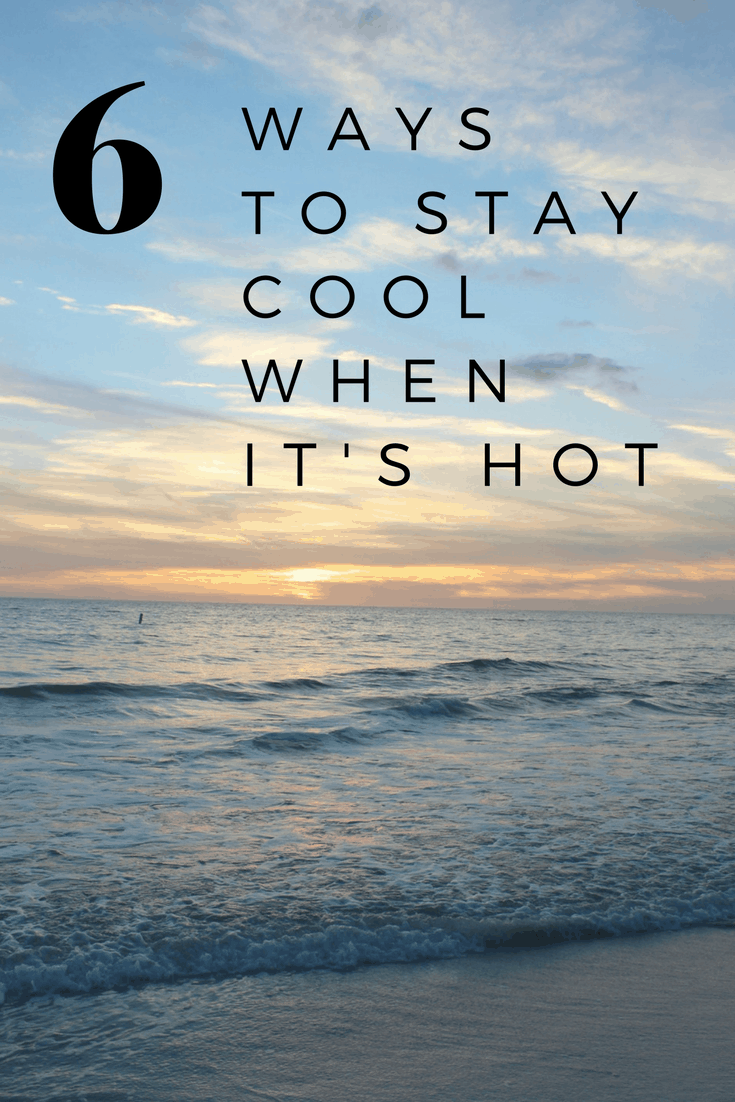 6 Ways to Stay Cool When It's Hot
Air Conditioner Maintenance: Get your air-conditioning checked now. Most of us who live in the south know to have regularly scheduled maintenance on our systems. Making that emergency call when it's 98 degrees can be very expensive.
Car Maintenance: Take your car in for regularly scheduled maintenance. Again, don't wait until it's 98 degrees and you're on a road trip to realize your car isn't running optimally.
Exercise in morning or evening: Avoid exercising outside during the warmest part of the day. Mornings and evenings are a better time to take that long walk or run. Remember to wear light colors as dark colors absorb sun's rays. And if you love the beach, go for sunset instead of mid-day while those rays are the strongest.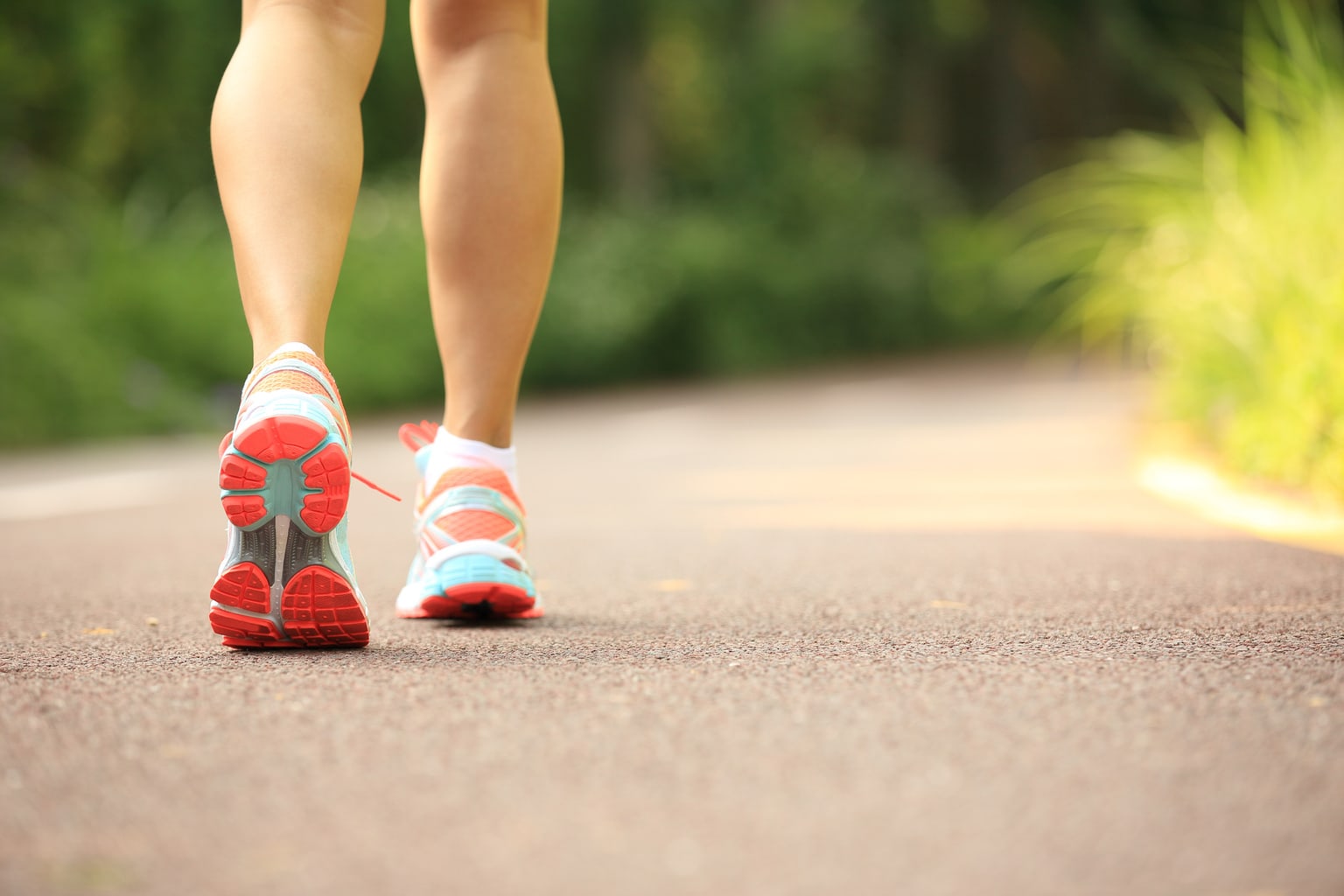 Hydrate:. I talk about this all the time, and I can't stress it enough. You often don't realize you are dehydrated until you start suffering from the symptoms. When I'm dehydrated I notice I'm tired and start to get a headache. Other symptoms might be dry mouth or muscle cramps. There is no excuse for being dehydrated with a RaceTrac nearby, right? I hope you have your Sodapalooza cup!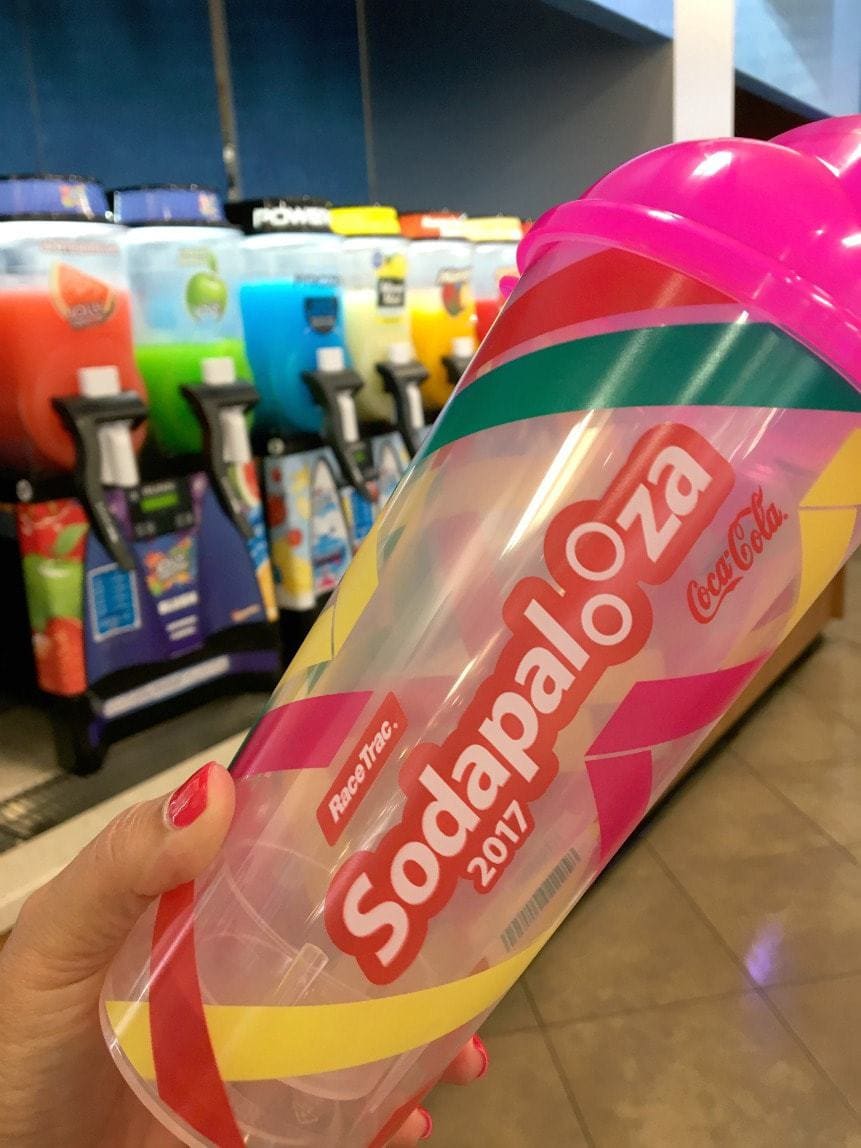 Wear sunblock: Don't forget to wear sunblock even when it's cloudy. Just because you can't see the sun doesn't mean the UV rays aren't there. You can still get a burn on overcast days.
Cool off: You already know how much I love being a RaceTrac Ambassador, so you probably also know it's my favorite way to cool off. I can take my Sodapalooza cup in for free refills from now until the end of July. But do you know about Swirl World? The best frozen treats in town are also at RaceTrac!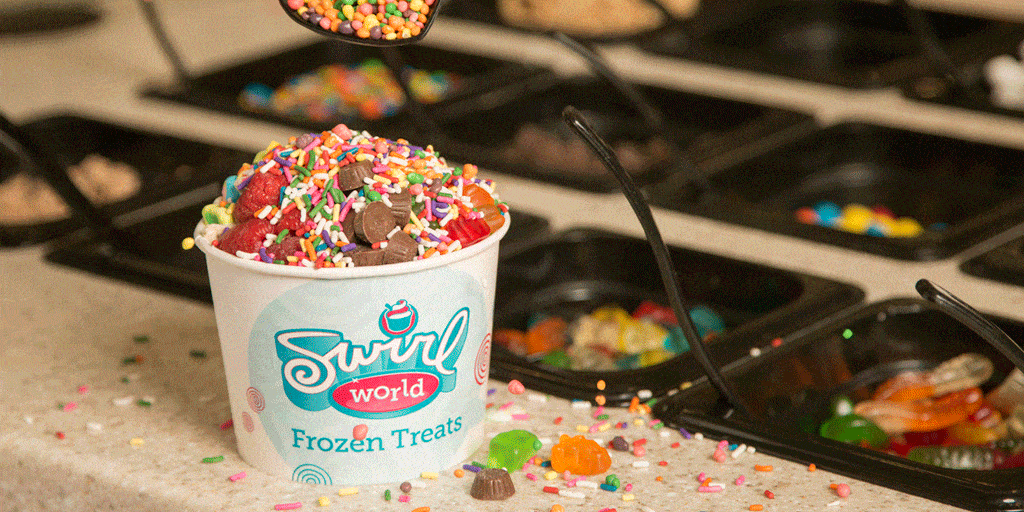 I just love frozen yogurt, and RaceTrac has it, along with ice cream and Italian ice, and more than 40 toppings to choose from!
The Swirl World possibilities are endless! The really good news? RaceTrac is running a two-month promotion celebrating (and discounting) Swirl World in June and July this summer. And here in Florida, you can get $0.79 cones!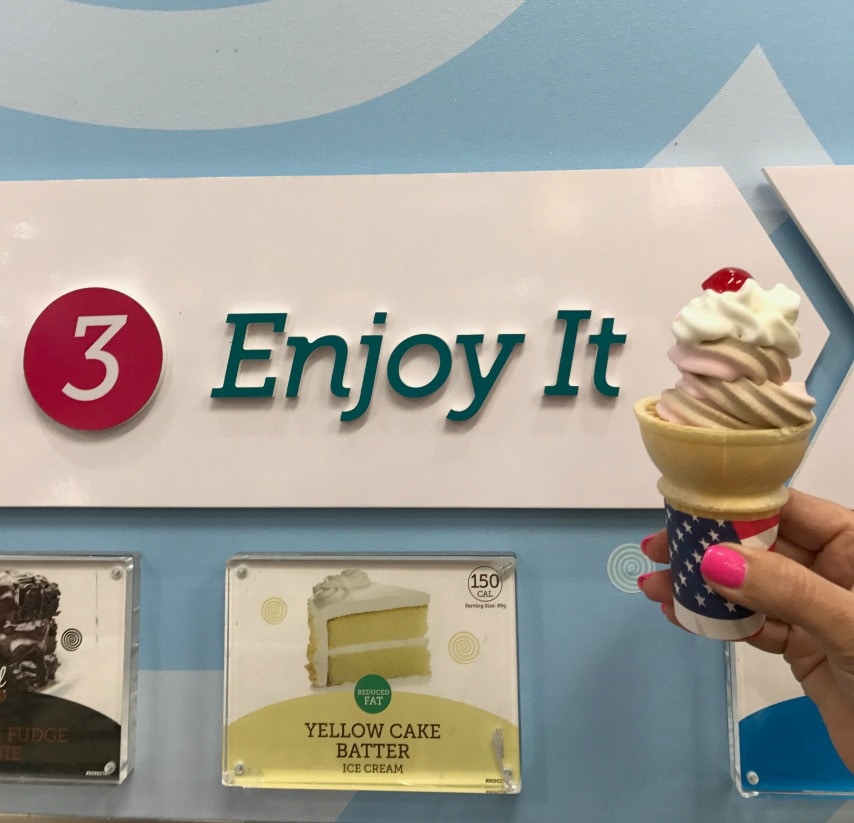 Excited yet? You should be because we've got some BIG plans for Swirl World this summer! How big?
How about a ONE-YEAR SUPPLY of Swirl World? That's right! RaceTrac is giving away a full year's supply of those mouthwatering frozen treats to one lucky reader from Food, Fun & Faraway Places!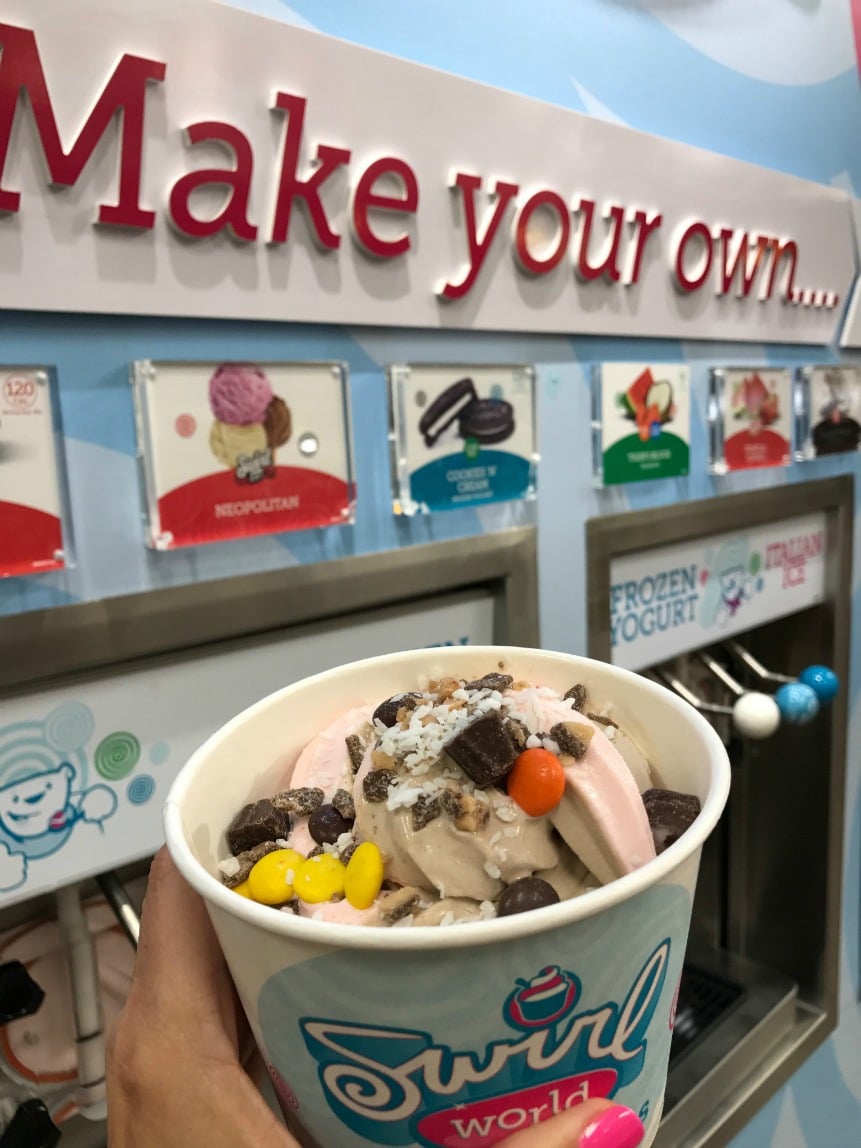 What You Need To Know
Dates: Now until July 31
Who: One reader from Food, Fun & Faraway Places
Prize:  One year of Swirl World ($300 value!)
What You Need To Do
Enter on Twitter or Instagram by sharing your Swirl World creations and using the hashtags #HowYouSwirlWorld and #Sweepstakes and tag me at @kellystilwell on Twitter or @kastilwell on Instagram. Easy, right? And you can enter once a day, as long as you post a new Swirl World creation! I'll be announcing a winner on August 4!
I've done a practice run below. Can I get a retweet?
Tag me with your @RaceTrac creation using #HowYouSwirlWorld & #Sweepstakes & you could #win Swirl World for a year! https://t.co/kGojb80YS9 pic.twitter.com/KbEkGzKN8j

— Kelly Stilwell (@kellystilwell) June 28, 2017
Now it's your turn! Remember what to do?
Head to your local RaceTrac and create something yummy!
Have your phone ready to snap a photo
Post it to either Twitter or Instagram tagging me (see above)
Use the hashtag #HowYouSwirlWorld & #Sweepstakes
Come on now, TracFanatics – let's see what you've got! Remember, the sky is the limit when building a Swirl World creation – literally! Be sure to check out the official rules.
Want more ways to win? On June 29th at 8 pm ET, I'm hosting the #HowYouSwirlWorld Twitter Party! Join in on the summer in the South conversation! RSVP here.