Posted in partnership with RaceTrac. I'm a RacTrac Ambassador, but my love for Sodapalooza is all my own.
The summertime heat has already begun in Florida. The temperatures are about the same as they were in Maryland when I lived there, but there is something about living in the south. People seem to take it easy and enjoy each moment. I love that.
But you know those days when you walk outside and you are sweating by the time you get in the car? I'm already feeling that way and it's not even June!
The good news is that after 269 long days of waiting, it's Sodapalooza time again! When I'm on the road and need a cold drink, I know I can stop by one of RaceTrac's many locations and get my unlimited FreeFills.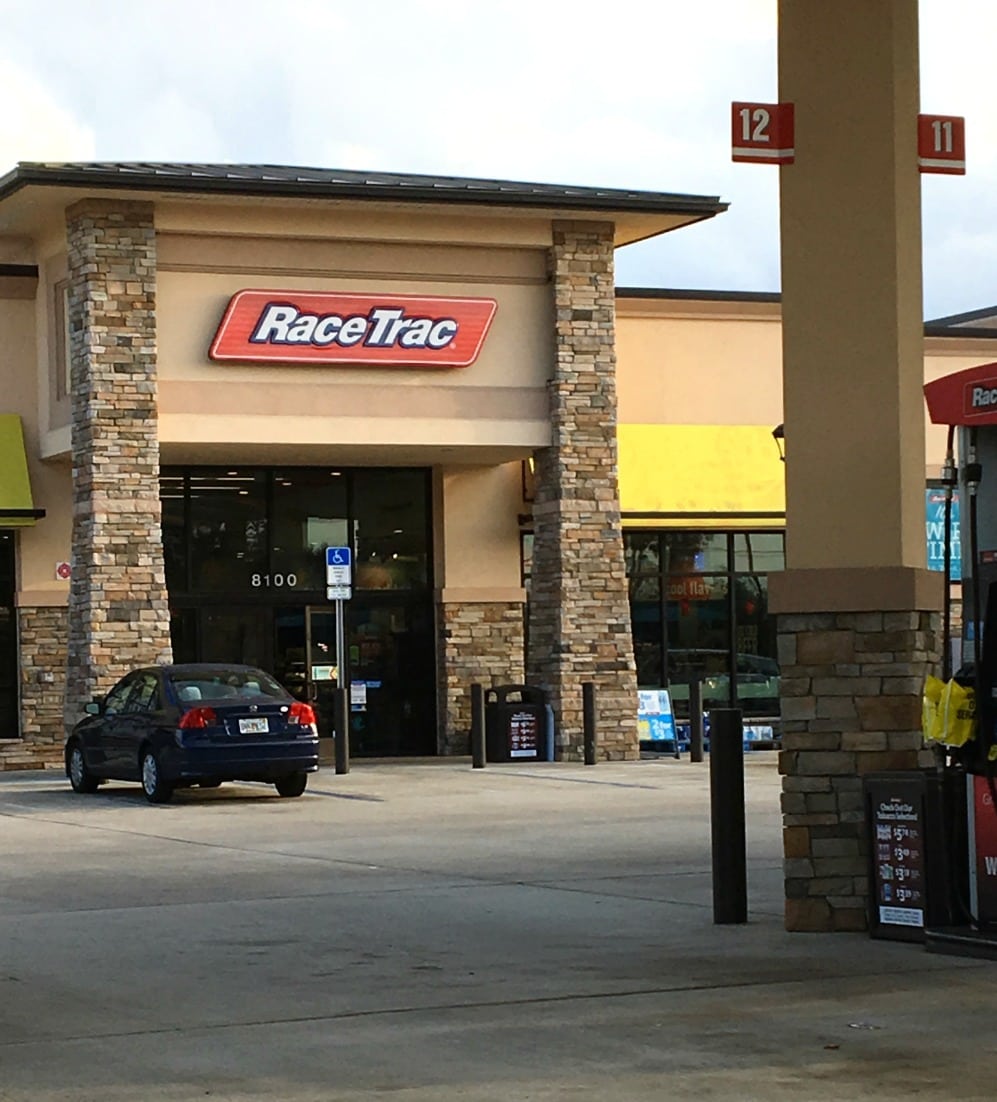 Sodapalooza might be a really strange word to you, but in the South where we have RaceTrac, we love it! In RaceTrac's words: In the South, we have more soda (tea and frozen beverages) than we know what to do with, so we like to give it away for free!
Last week I stopped in for gas and went in to buy my Sodapalooza cup. The price is usually $11.99, but as I had read that if I downloaded the app I could get $2.00 0ff, I was prepared! You do have the app, don't you? Take a look:
Yea, you need the app! With that $2.00 off, I paid $9.99 for the cup and now get FREE refills of fountain and frozen beverages through July 31, including:
Pepsi
Diet Pepsi
Mountain Dew
Diet Mountain Dew
Coke
Diet Coke
Sprite
Dr. Pepper
Diet Dr. Pepper
Iced tea and flavored iced tea
Gatorade
Vitamin Water and more!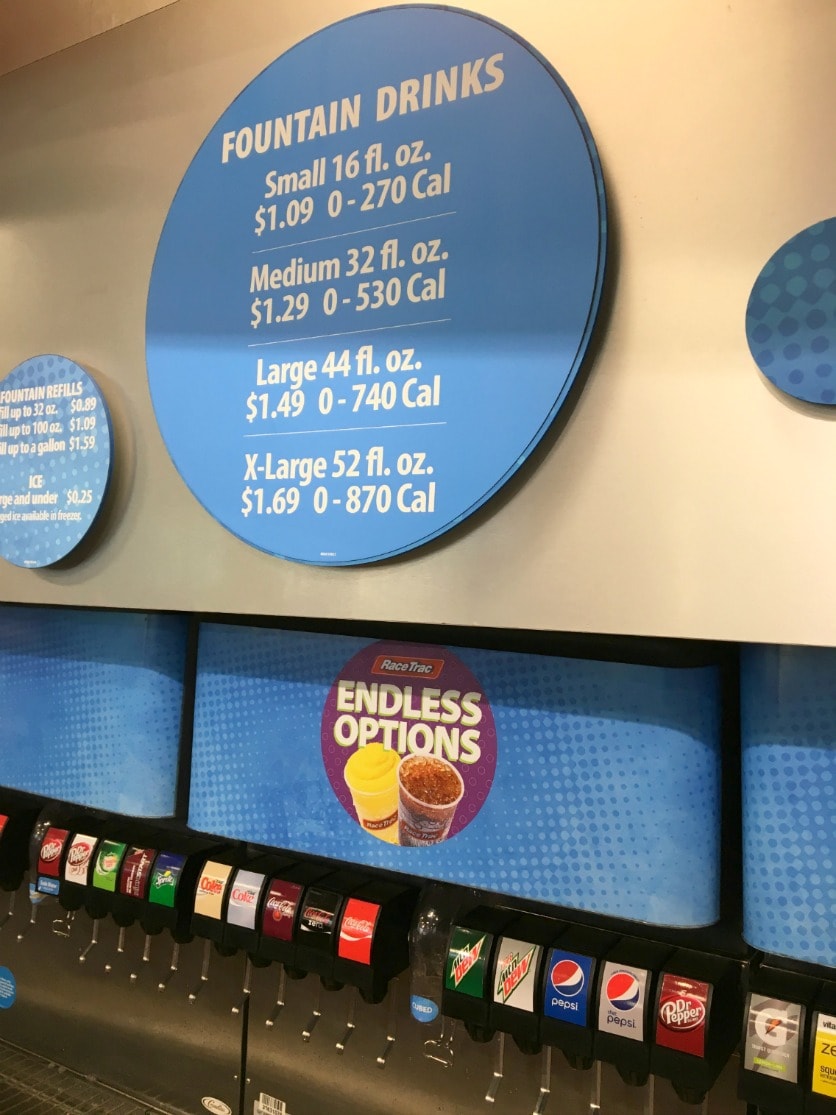 My kids have always loved frozen drinks, and they are included in Sodapalooza; all they want through July 31!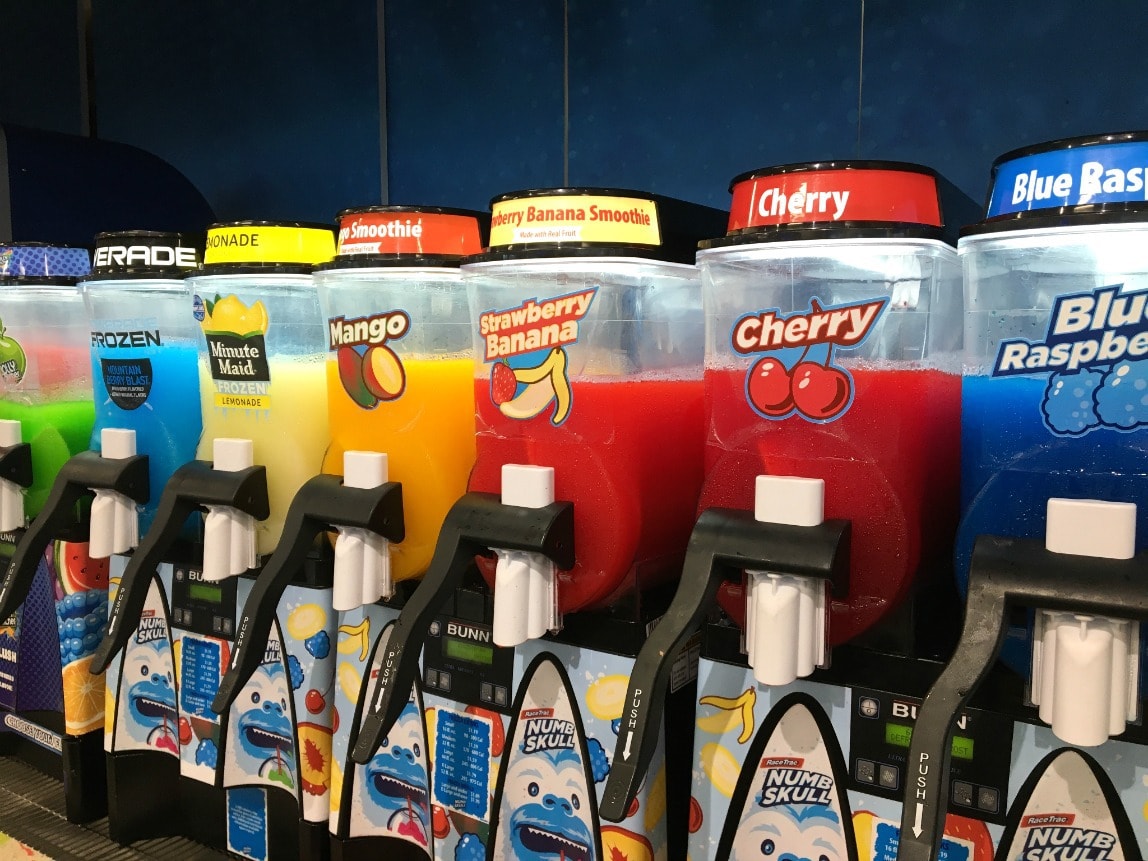 Even Numb Skulls are included!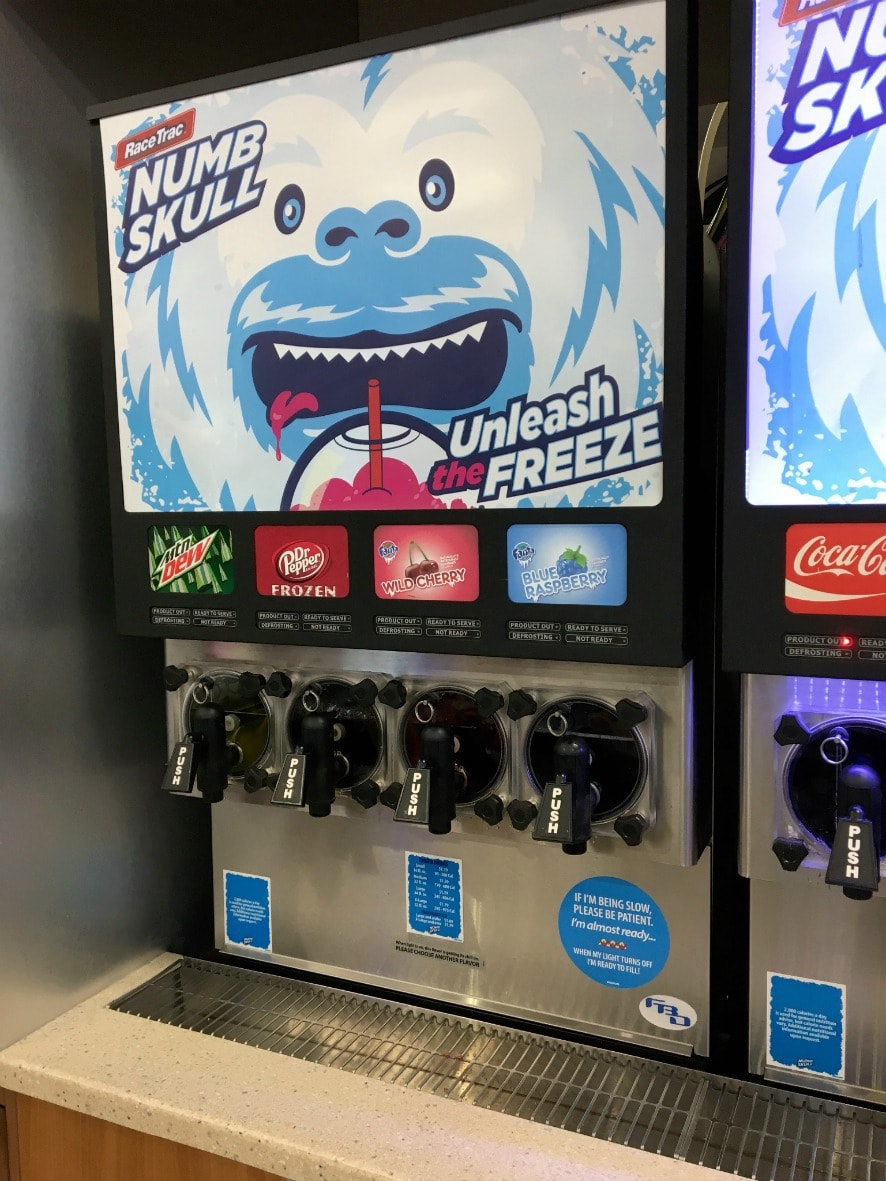 I picked out a pink Sodapalooza cup and when I took off the lid, it also had coupons inside. Did you know each Sodapalooza cup also includes between $30 and $150 in exclusive coupons, depending which location you're visiting, for RaceTrac food and fun experiences unique to your area?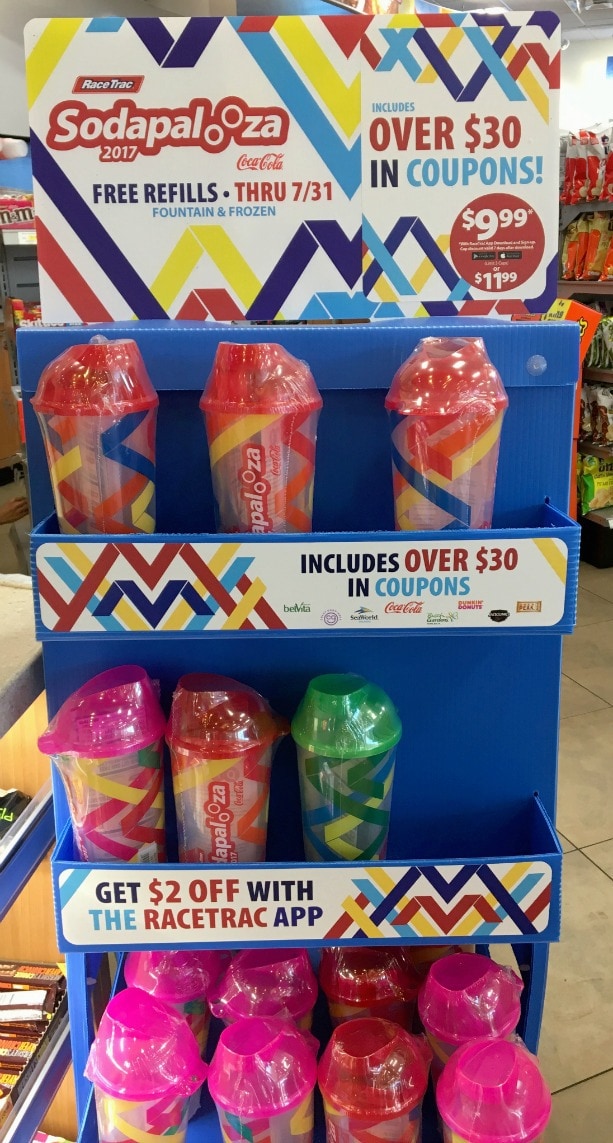 I've already used one of my coupons for a free BelVita Breakfast biscuit! Early mornings heading to the airport don't always leave time for breakfast, but I was glad to have my coffee and breakfast for the drive.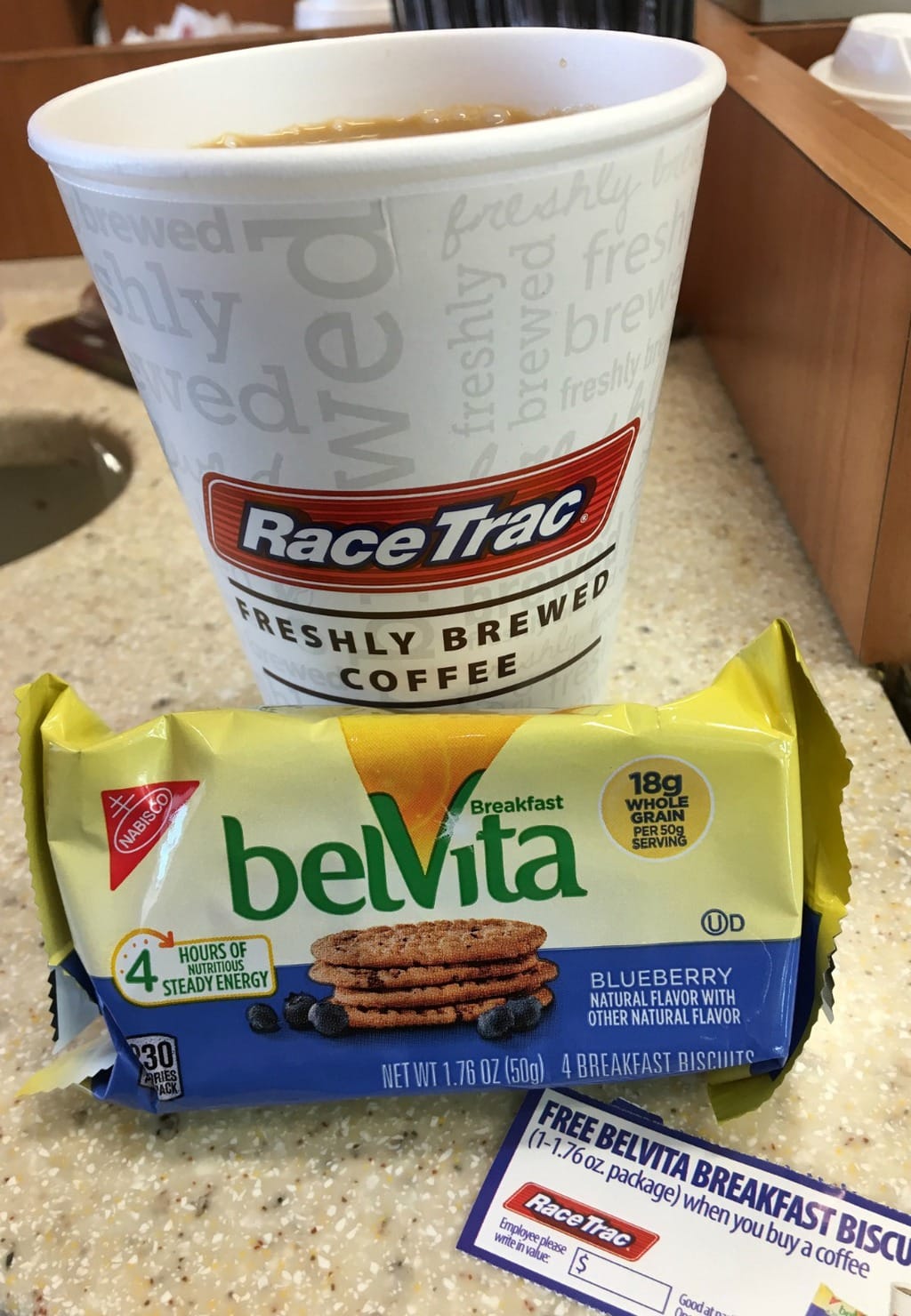 Now that you know all the good news about Sodapalooza, I have some not-so-good news. Sodapalooza cups are selling out in some locations and it's not even summer yet! So what should you do?
Head to your local RaceTrac as soon as you can and grab your Sodapalooza cups for the whole family! 
Make sure to put your coupons in your glovebox in your car, because you can't use them if they end up in the house! (Not that I did this…)
Keep Calm- RaceTrac is refilling as quickly as they can.
Tell me if you go to a store that is out so I can let the team at RaceTrac know!
You can also ask about their supply and let me know if they are about to run out. As a RaceTrac Ambassador, I want my readers to be able to get their cups!!
Be sure to follow RaceTrac on Facebook, Twitter, Instagram and visit RaceTrac.com to become a RaceTrac Insider. You'll get Sodapalooza news straight to your inbox, as well as giveaways and coupons throughout the year! And speaking of giveaways, let's do one right now! Enter to win one of three Sodapalooza cups so you can get your FreeFills until July 31 totally FREE! And to sweeten this giveaway, each of the three winners will get a RaceTrac Swag Bag including:
sunglasses
beach ball
candy
koozie
and a $25 gift card!
Woo hoo! That's a $50 value! Must be 18 to enter and US only, please. Must live near a RaceTrac to be able to get FreeFills through July 31! Good luck!
Share your Sodapalooza cup on social with #sodapalooza and #foodfunfaraway! Stay cool with Sodapalooza!