A fellow blogger posted the review of a restaurant in a neighboring city that looked really good. She offered the option of following the restaurant on Twitter, which I did. I'm on Twitter a lot, even to the point of keeping the page up throughout the day so I can go back and forth to keep in touch with people and businesses I follow. It is probably my favorite social media platform right now. The restaurant I followed sent me a tweet saying, "Thanks for following us, Kelly." Wow. They didn't just just reply with a "Thanks for the follow" like most of us do. They took the time to put my name in the reply. They get it.
"We can no longer expect to be successful if we just focus our efforts on telling our target market how great we are…What we, the brand, say about ourselves is no longer what matters. It's what other people say and the experiences they share about us that are important." From Return on Relationship by Ted Rubin and Kathryn Rose.
Do you think I'll be visiting that restaurant? You bet I will. And soon.
The book goes on to say, "You as a brand no longer control the conversation, and the sooner you wake up to this fact, the better off you'll be."
I am amazed, on a daily basis, at the businesses that still don't get it. I feel for them. It's not easy, this new world of social media. I talk to clients on a regular basis who are intimidated about setting up a Twitter account. I spoke at length last week to two business owners on a conference call who asked me repeatedly to slow down so they could write down the instructions of how to begin a social media strategy. Not only do they have the day-to-day business responsibilities of keeping their businesses running, but now they have to learn a whole new way to market. It's overwhelming at best. Where do you go to get social media training?
What if you, as a business, could learn everything you need to know to begin a successful social media strategy in a couple of days? What if you could ask questions directly to leaders in the industry, and network with other businesses who have the same questions and concerns that you have? Is there a social media training event like this?
Yes, there is. You will have the opportunity to attend one of the top social media events in the country on April 18-19, in Tampa, Florida, at Social Fresh East 2013. You might be wondering who the industry leaders are that I mentioned. Let me drop a couple of names: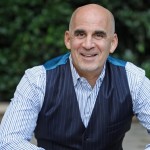 Ted Rubin, is co-author of Return on Realtionship, and Chief Marketing Officer at Collective Bias, a company that connects brands and communities. Heard of e.l.f. cosmetics? He's their former CMO. He's also the most followed CMO on Twitter. One of the most sought out speakers in the world right now when it comes to social media, Ted will be speaking in Sydney in August at the ADMA Global Forum 2013. You don't want to miss this.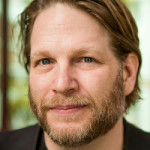 Chris Brogan, a New York Times Best-selling author of several books including Google Plus for Business and the Impact Equation, is another extremely sought out speaker. Chris has appeared in many magazines and newspaper articles such as Forbes, Success, and USA Today. This is a great opportunity to hear one of the world's social media gurus speak.
At Social Fresh East 2013, you will also hear speakers from Campbell's Soup, Dunkin' Donuts and Jet Blue, and learn marketing strategies from consultants to Caterpillar, Nike and Pepsi. Hear from Chris Tuff on how he helped Buffalo Wild Wings' Facebook Fan page grow from 50K fans to 5 million in just over a year.
What is really cool about this conference is that you won't have to make a decision on whether to attend the workshop about Facebook Promotion or Developing your Mobile Strategy. All attendees will hear all sessions, in one room, together. Brilliant!
I know, I had you at Chris Brogan and Ted Rubin, right? Get your tickets before this event sells out! The event is being held at the Doubletree by Hilton, Tampa Westshore. All the details are on the registration page.
I'd love for you to come back here and share some takeaways from the event in the comments below!
I was given a press pass to attend this event in exchange for sharing it with my followers. As always, I only share my honest opinions with my readers.