I received a Hamilton Beach Set 'n Forget® 6 Qt Programmable Slow Cooker in exchange for this review. No other compensation was received. Just so you know.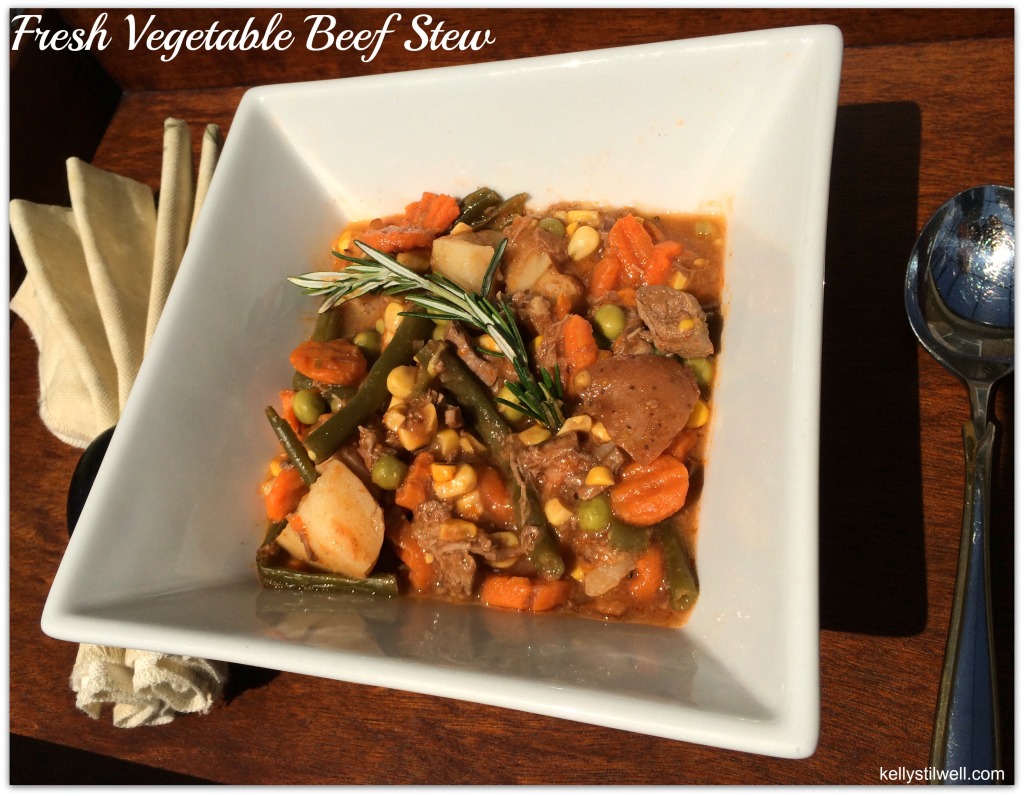 When Hamilton Beach contacted me and asked if I would like to try their Set 'n Forget® 6 Qt Programmable Slow Cooker in exchange for a review, I didn't think twice. Coincidentally, I purchased a Hamilton Beach Slow Cooker just about a year ago, but really wanted the one with the locking lid. When I'm taking food to church or to a party, I don't have to worry about the lid coming off if I hit a bump in the road or make a sharp turn. Plus, this version comes with a spoon that fits right into the lid. Love it! Since my experience has been that Hamilton Beach products last quite a while, I gave my older slow cooker to a friend. She was thrilled, too!
I have been making beef stew for more years than I can count, and the slow cooker is the way to go to get the meat really tender. I grew up eating my mother's beef stew and still use her recipe, for the most part. When I was shopping for ingredients, it occurred to me that the vegetables looked so perfect I had to ditch the bag of frozen and go with fresh. I'm not knocking frozen as they are a great option when the produce section is looking wilted. But when the vegetables look good, I always opt for fresh.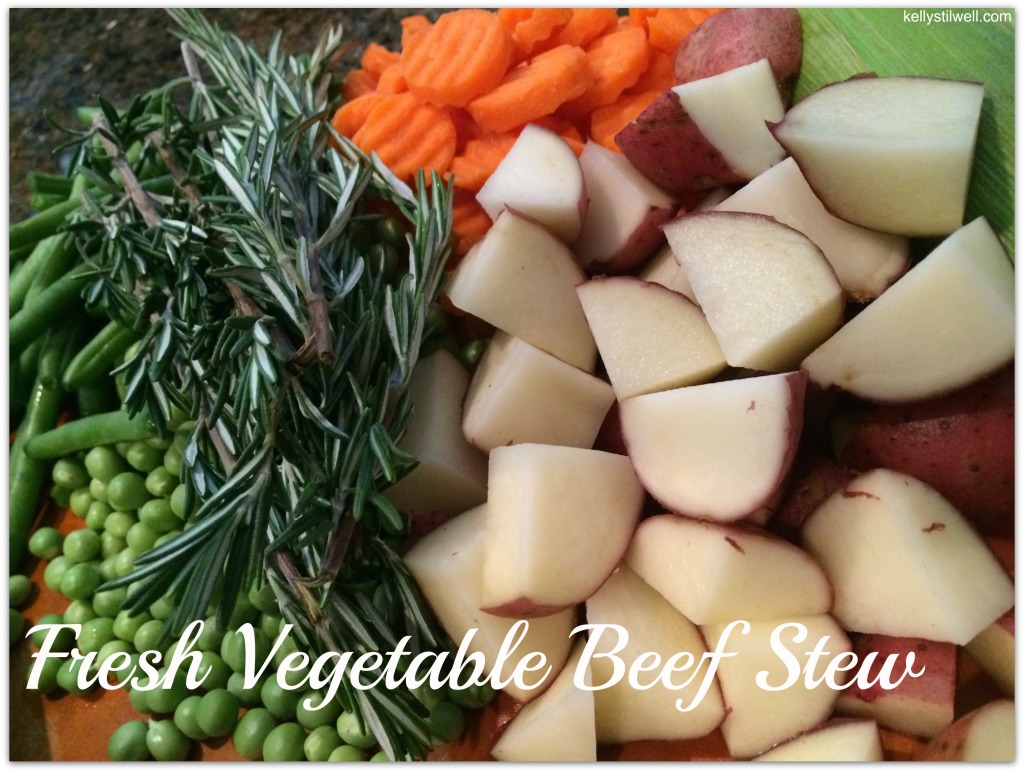 This recipe is so easy, and your house will smell amazing about an hour into the slow cooker timer. This stew is perfect for a cold day, but we've enjoyed it any time of year.
Obviously, the beef is important, too. We occasionally buy a whole beef tenderloin, asking the butcher to cut it into steaks. The leftovers make incredible stew. That's what I used here, but any stew beef will do, especially when it's slow cooking all day.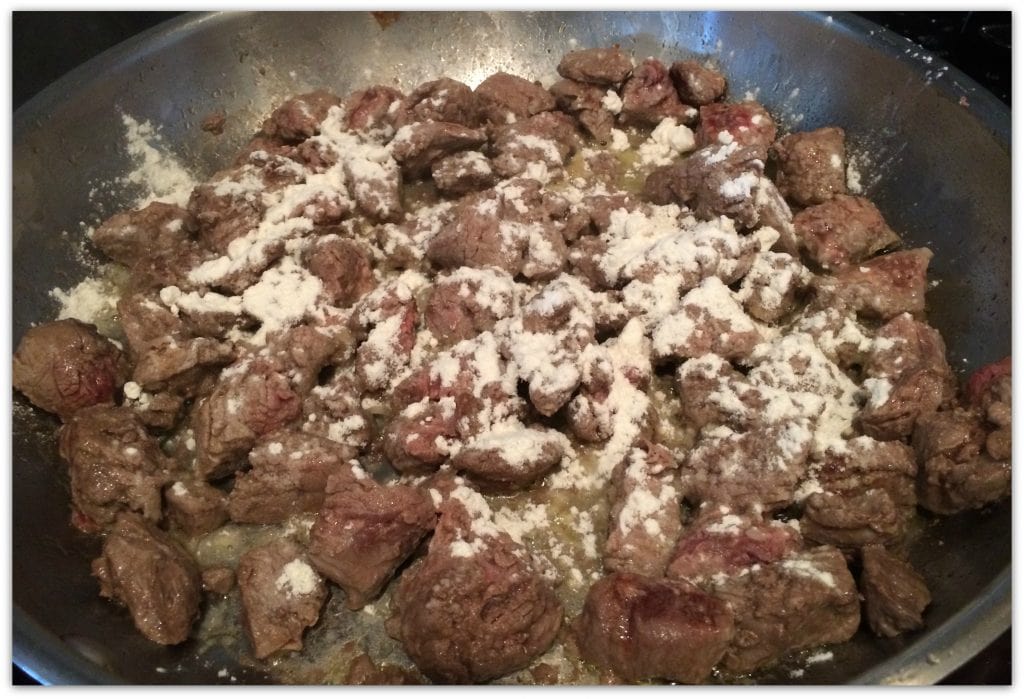 Have you tried this? It works! Every time I've cut corn off the cob, I lose bits. Not this way! Start about half way down and then flip the cob to cut the other half off. Perfect!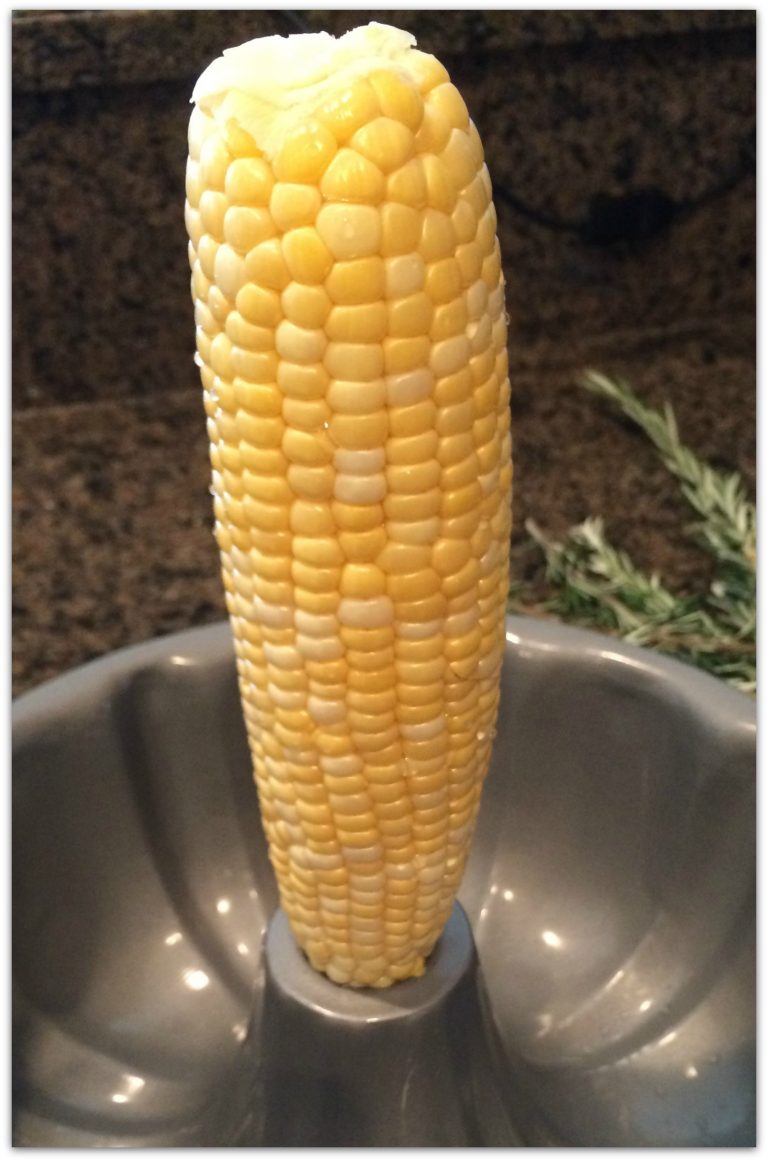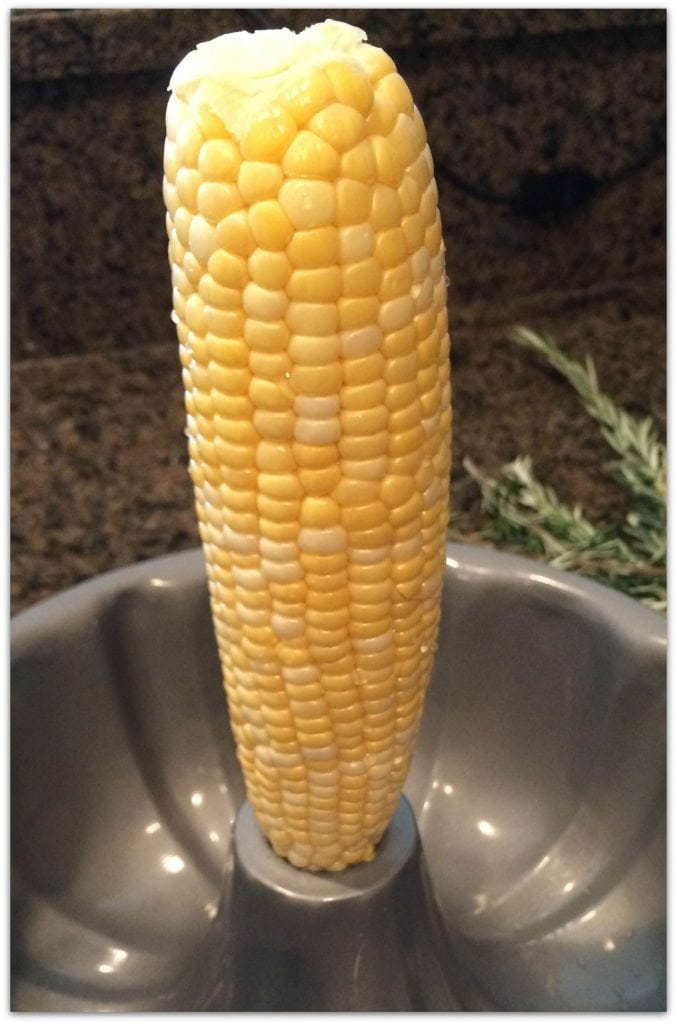 Everything is in the slow cooker and ready to go!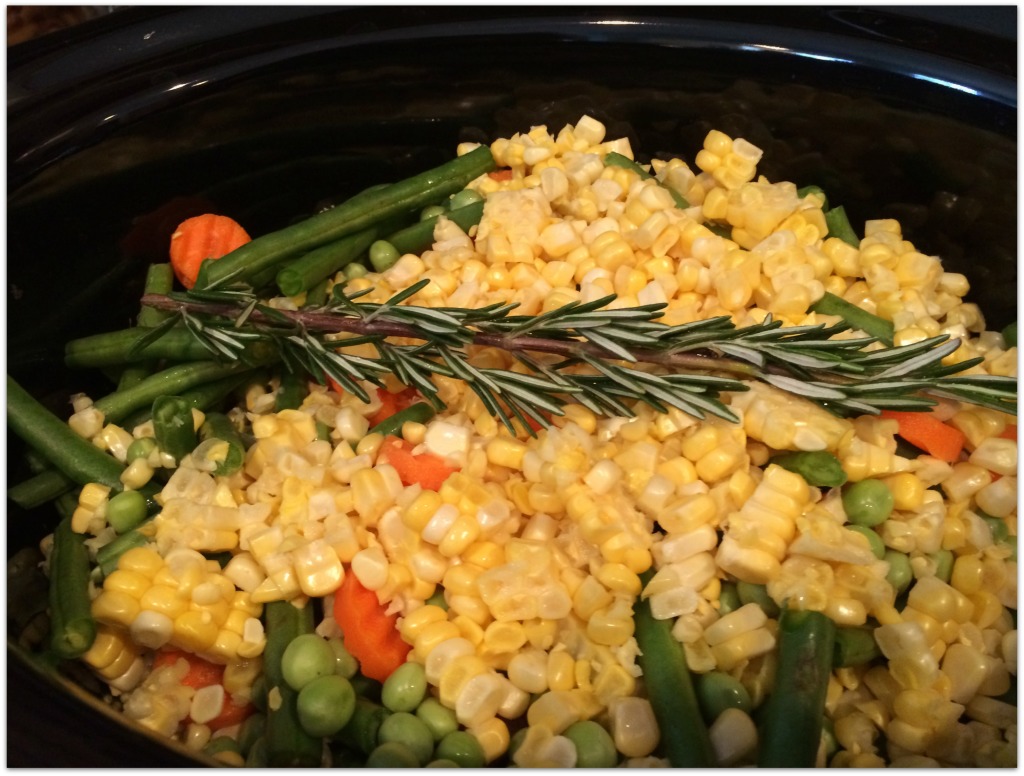 Set on high for about an hour, then reduce to low for 4 more. This slow cooker has three options; program, probe or manual. The probe is great for cooking larger pieces of meat. My last slow cooker had a probe, too, and I used it quite a bit. It's too hard to judge when the meat is perfectly done, so letting the probe do it is one less thing to worry about. The program option is for when you won't be there when the food is finished cooking, and it switches to warm. I used the manual option as I was going to be at home and knew how long to cook the stew. Having the different options works really well for me.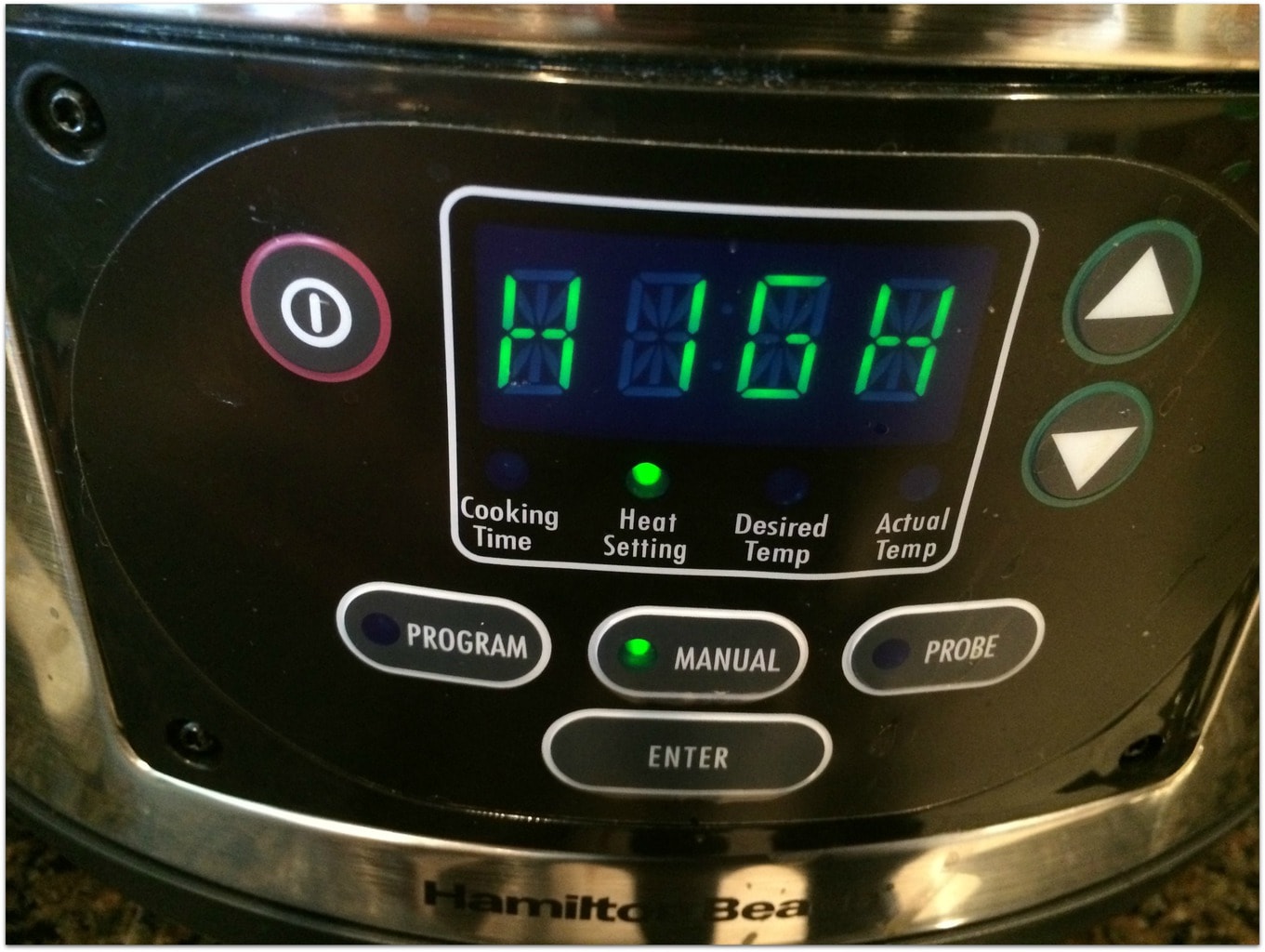 Isn't it wonderful to come home to a meal that is ready when you are? I love a crusty roll and a big glass of pinot noir with mine.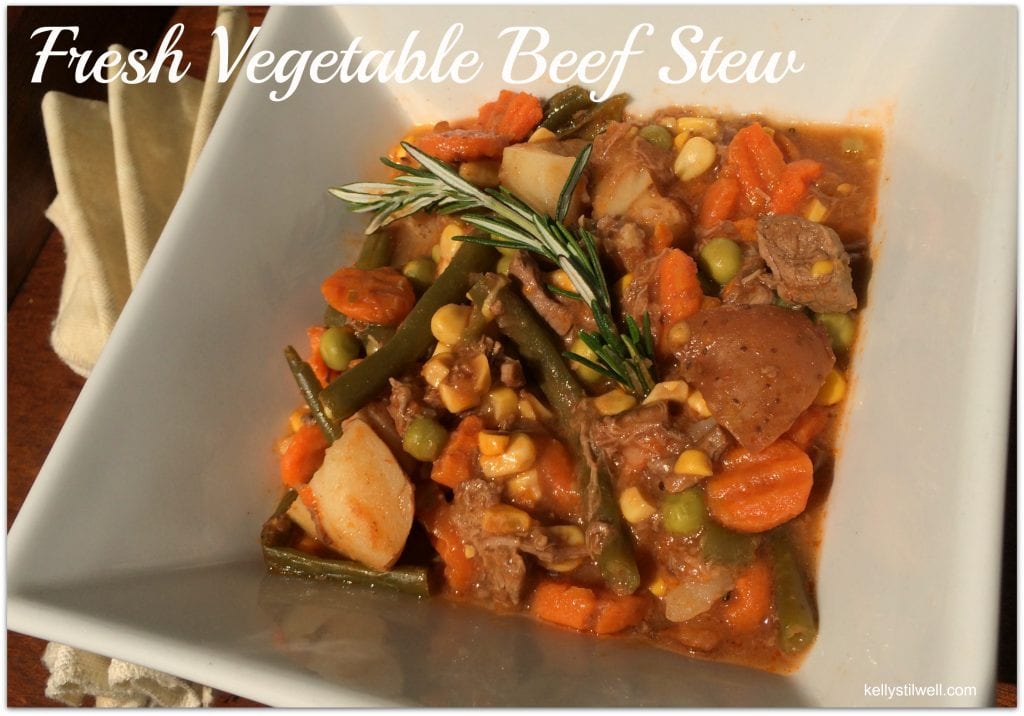 Slow Cooker Fresh Vegetable Beef Stew
This beef stew made with fresh vegetable is a hearty and delicious meal your whole family will love. Great the next day for lunch, too!
Total Time
6
hours
30
minutes
Ingredients
1 1/2

pounds

Cubed beef

1

Tablespoon

vegetable oil

16

oz

can tomato sauce

1/2

package of your favorite brown gravy

2

Tablespoons

flour

Fresh green beans

Fresh corn

Fresh potatoes

Fresh carrots

Fresh rosemary
Instructions
Brown beef in 1 Tablespoon oil

Sprinkle beef with 1/2 up flour, stirring to make thick gravy

Add to slow cooker

Stir in tomato sauce

Stir in half package brown gravy mix

Add vegetables, mixing well

Add sprig of rosemary on top.

Cook on high for 1 hour, reduce to low for 4 more hours.

Remove rosemary and serve with crusty bread.

(You can serve with a sprig rosemary for aesthetics as I did, but remove before eating. The sprig that cooked in the stew will add rosemary flavor.)
I also appreciate that the removable stoneware crock and lid are both dishwasher safe. It just makes my life a little easier.
Hamilton Beach would like to make your life a little easier to by giving one lucky reader the same slow cooker they sent me! Pretty awesome, right? Enter in the rafflecopter below. The more options you complete, the more chances to win! Good luck!
I am thrilled to be a Hamilton Beach Ambassador. No compensation other then the slow cooker was received.