As June is National Safety Month, Shriners Hospitals for Children® hosted an event to educate kids and their parents about keeping safe and injury free this summer. I was excited to attend the On Track for a Safe Summer event, so I could share with other parents the steps we can all take to prevent injuries during this fun and active season.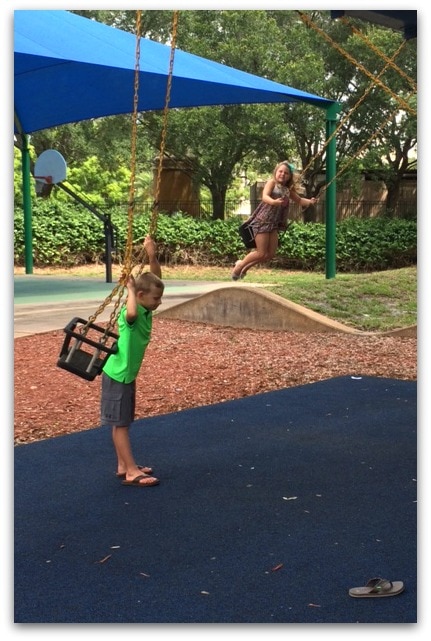 You may have heard that summer is known as "trauma season" among public health and medical professionals in the United States. The reason is because that's when the serious injuries and unintentional deaths usually occur among children. By educating families and their children on the risks at the playground, swimming and boating, lawn mowers, and fire safety, Shriners Hospitals for Children® hopes to help reduce the risks of accidents and prevent injuries this summer.
The event had a lot of fun things for kids to do as well. One of the many activities was coloring, which all kids seem to love.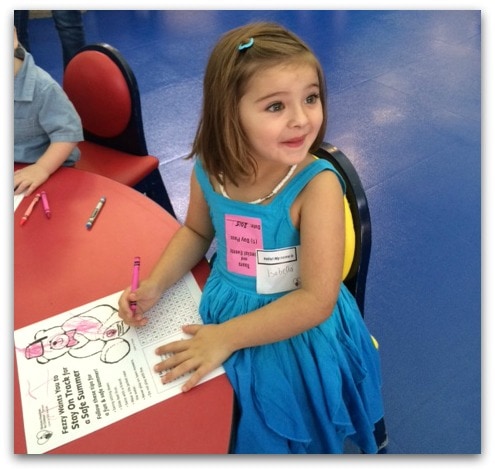 The kids also learned about safety by completing sticker activities.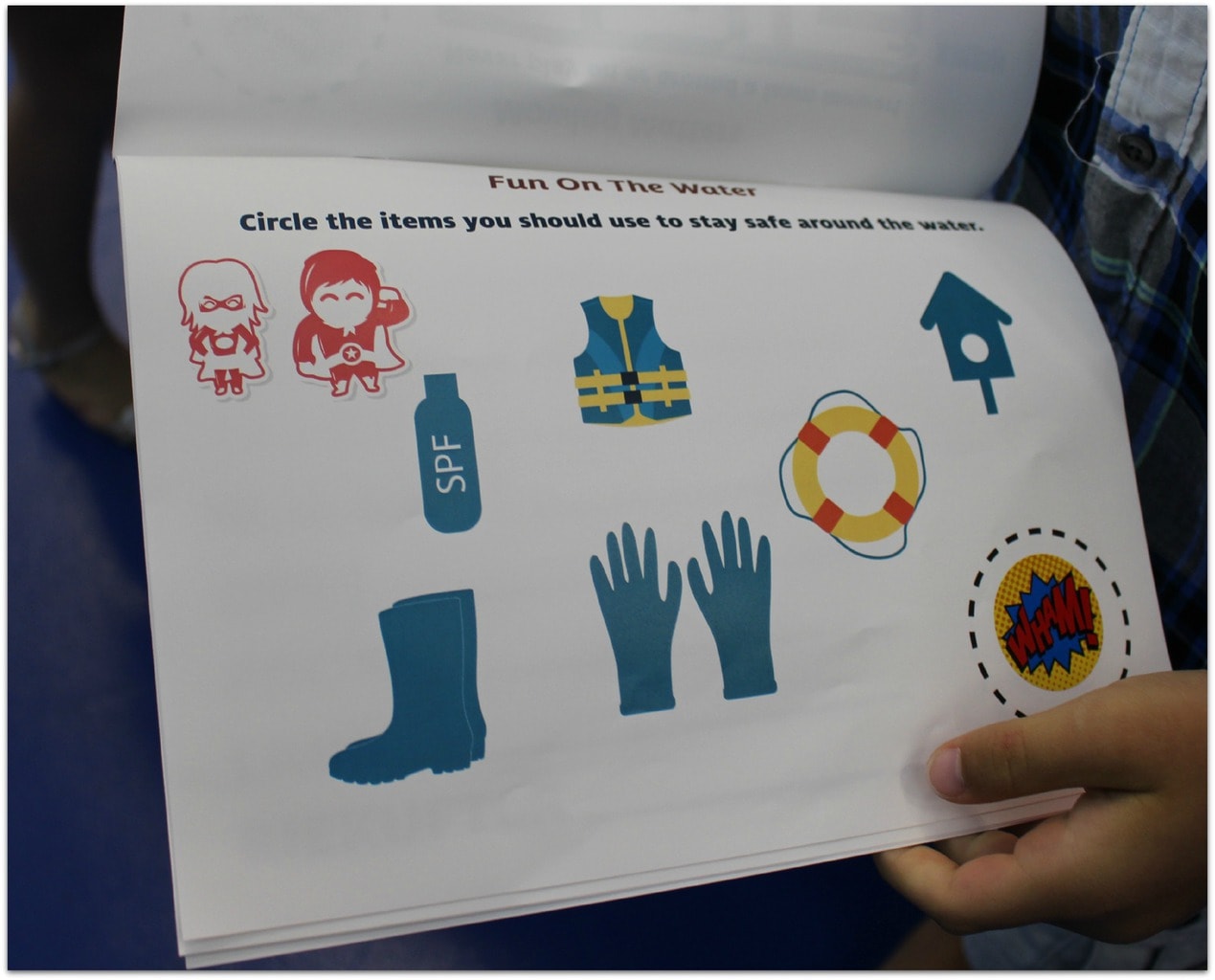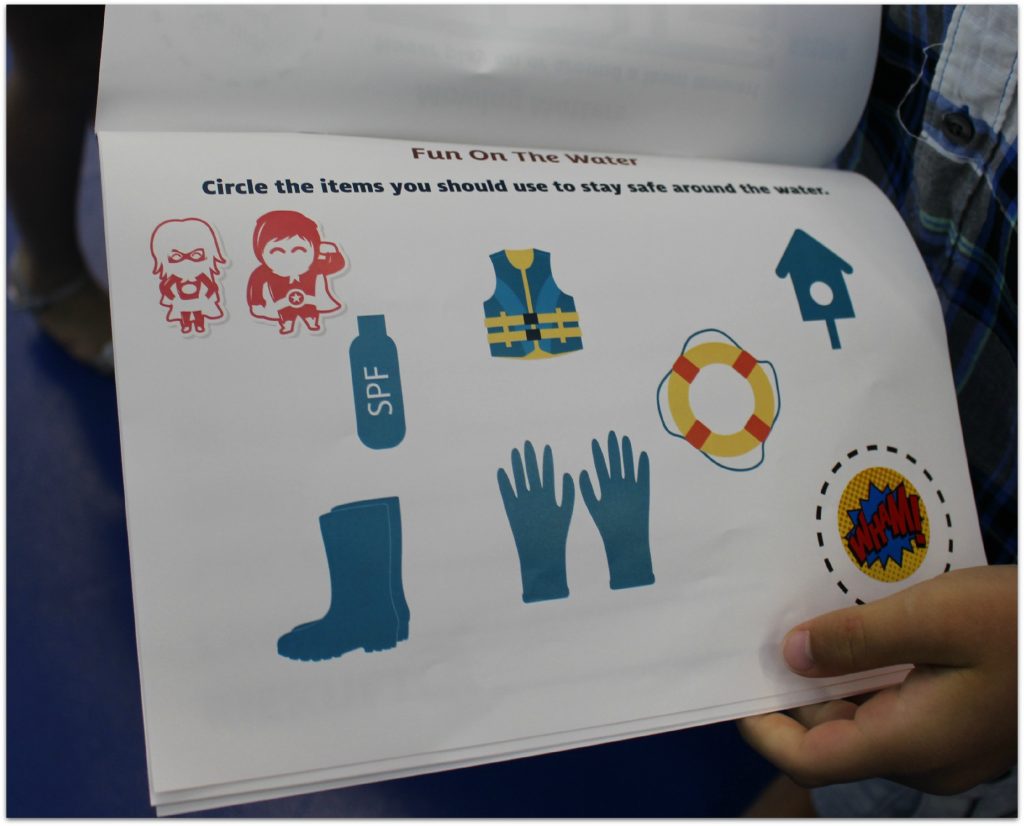 Everyone enjoyed figuring out their superhero name! I'm DarkBot. What's yours?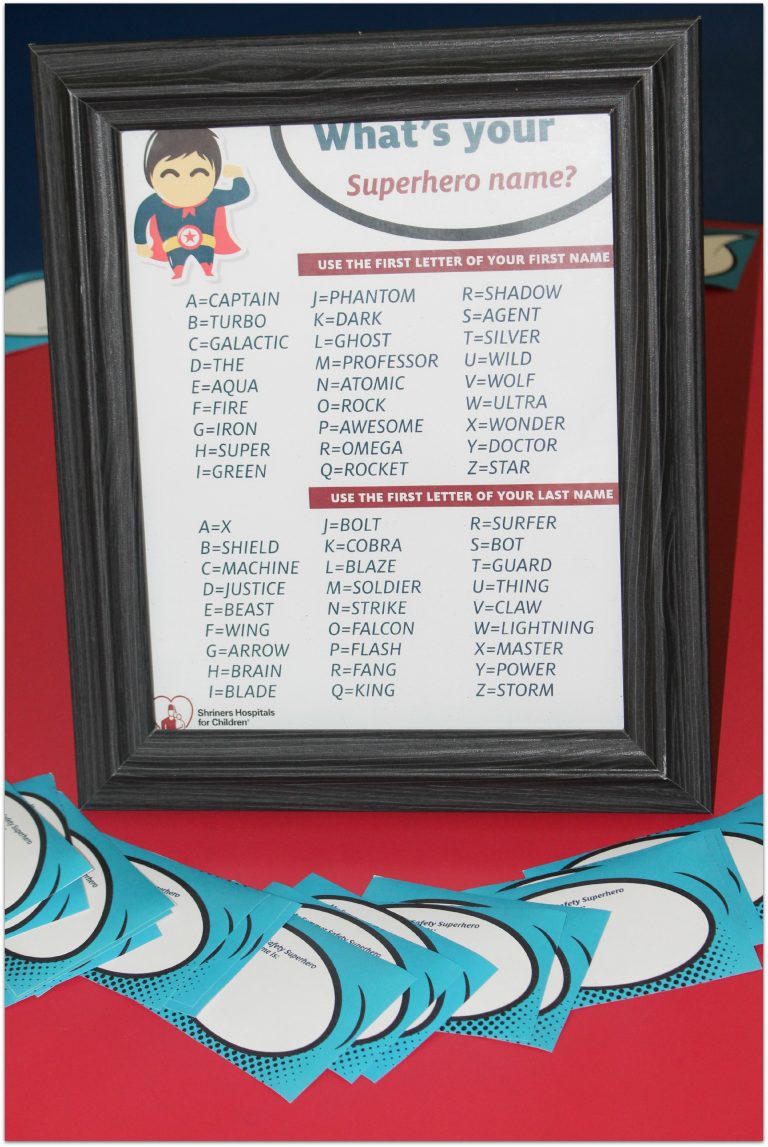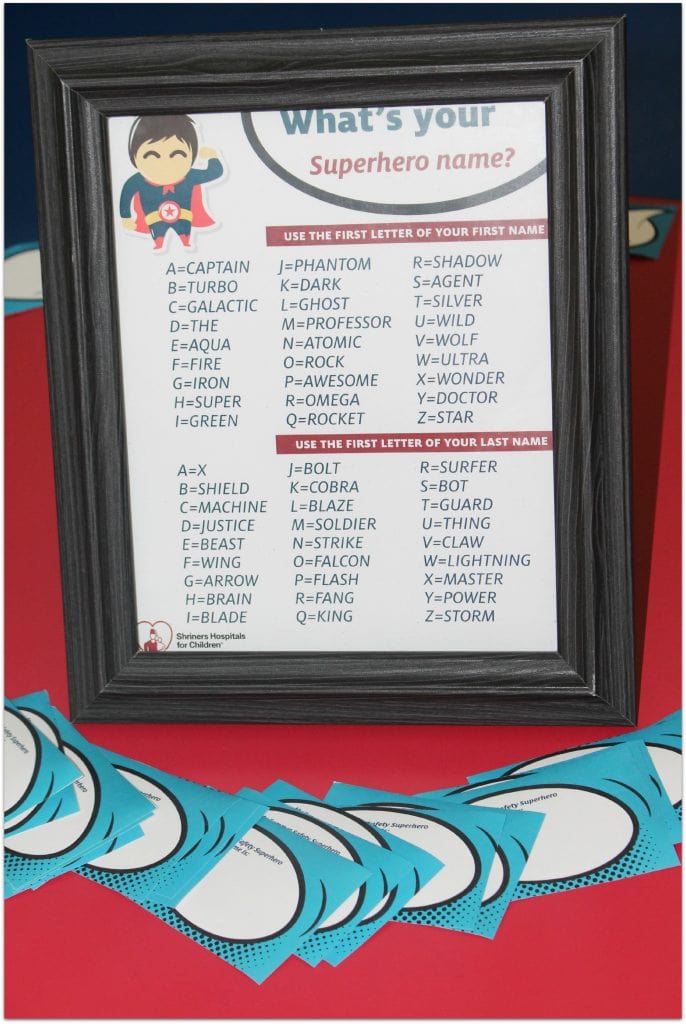 The kids also played dress up, and loved this activity where they posed as a superhero leaping tall buildings with a single bound.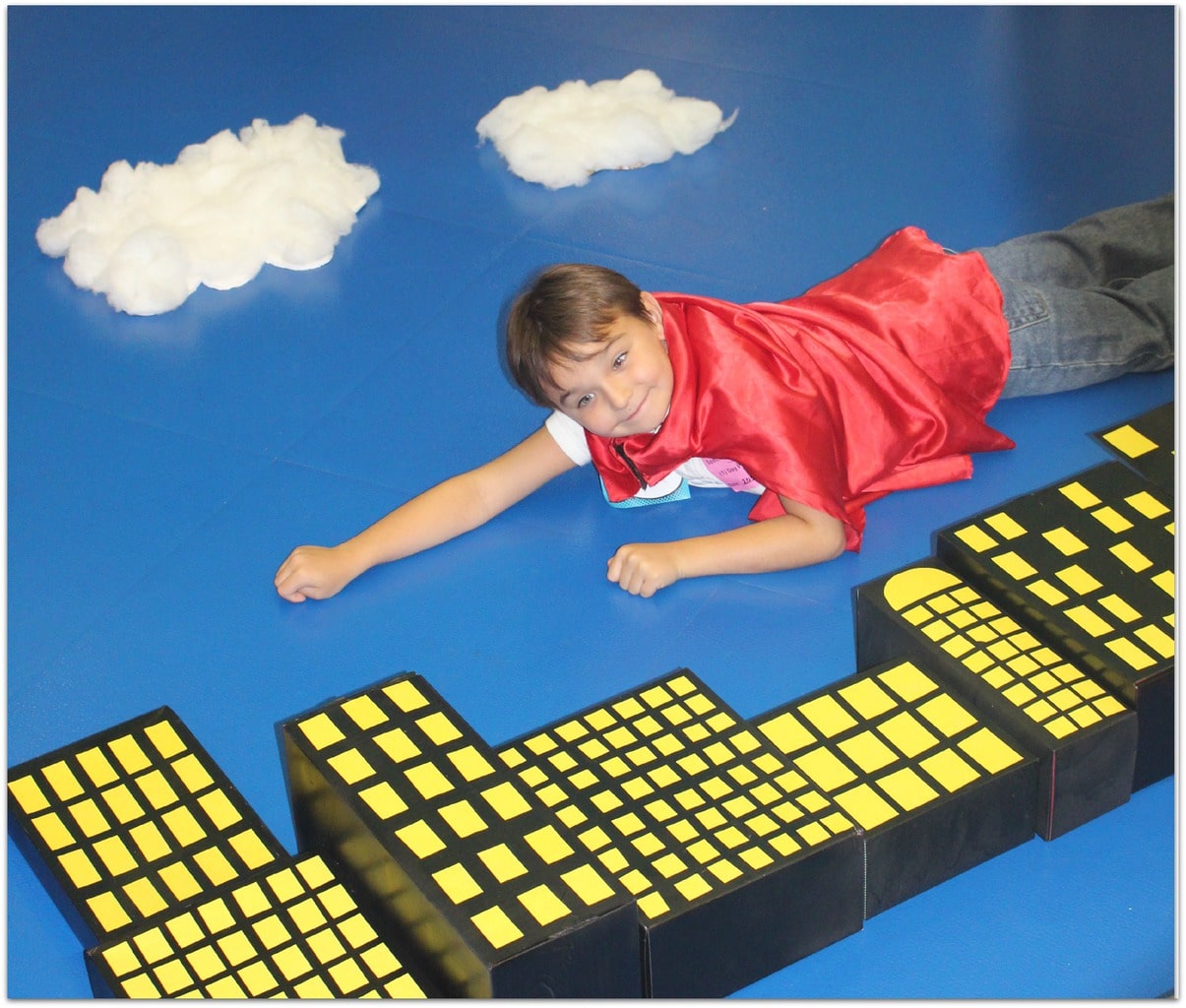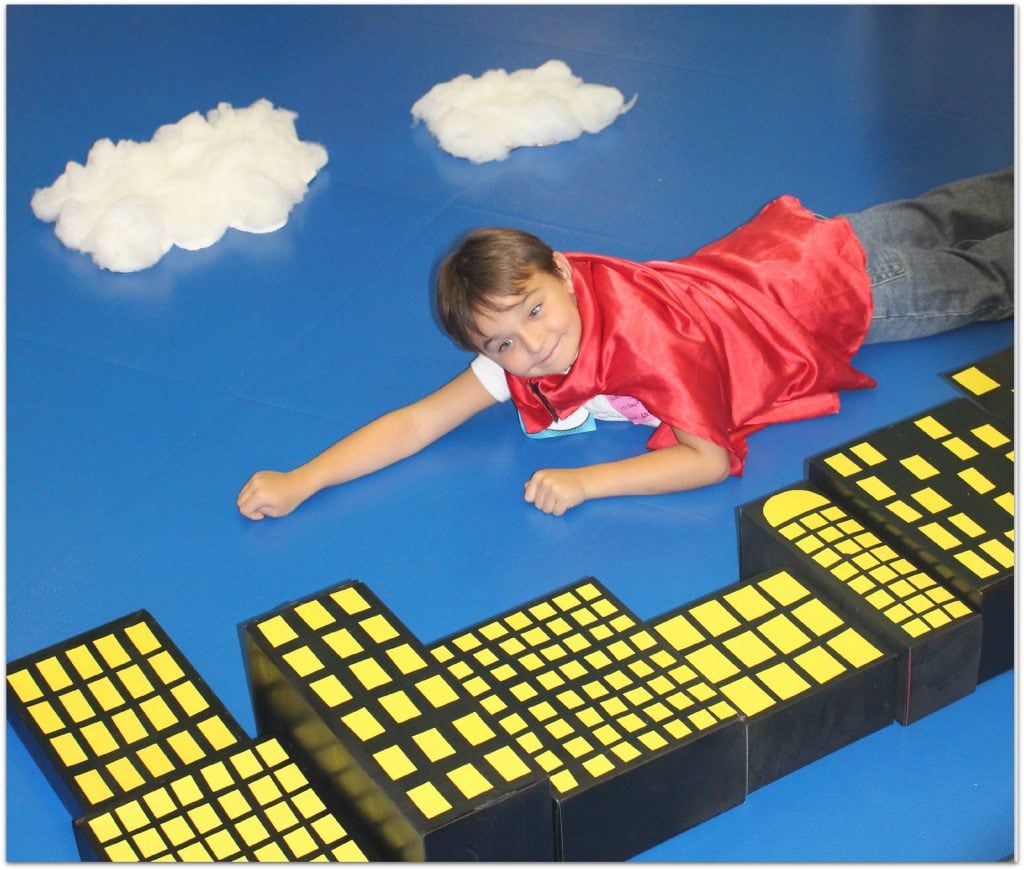 Shriners Hospitals for Children® urges parents and caregivers to continually remind kids of simple precautions that hopefully will keep them injury-free this summer. Precautions like:
Swing sitting down.
Slide feet first, and just one child at a time.
Don't push or shove other children on the playground.
Always swim with an adult or a friend. This goes for adults, too.
Never play on or around lawn mowers.
Don't play around fire pits, campfires or grills.
Always wear a life jacket when near the water.
I stuck around for a bit after the event as I wanted to see more of the hospital. One of the tour guides showed us around.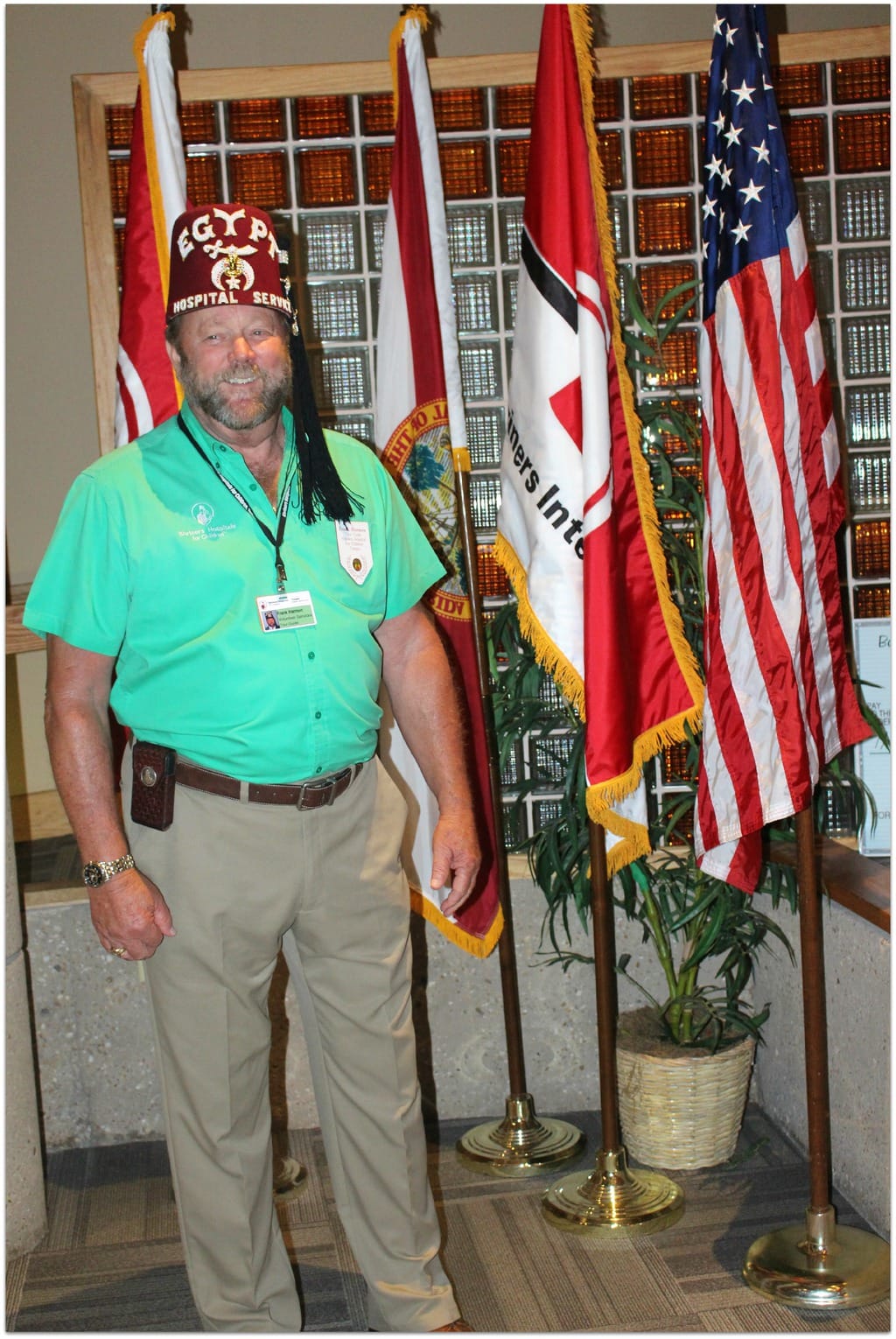 The facility was truly amazing. I hope I never have to use it, but it's comforting to know it's there.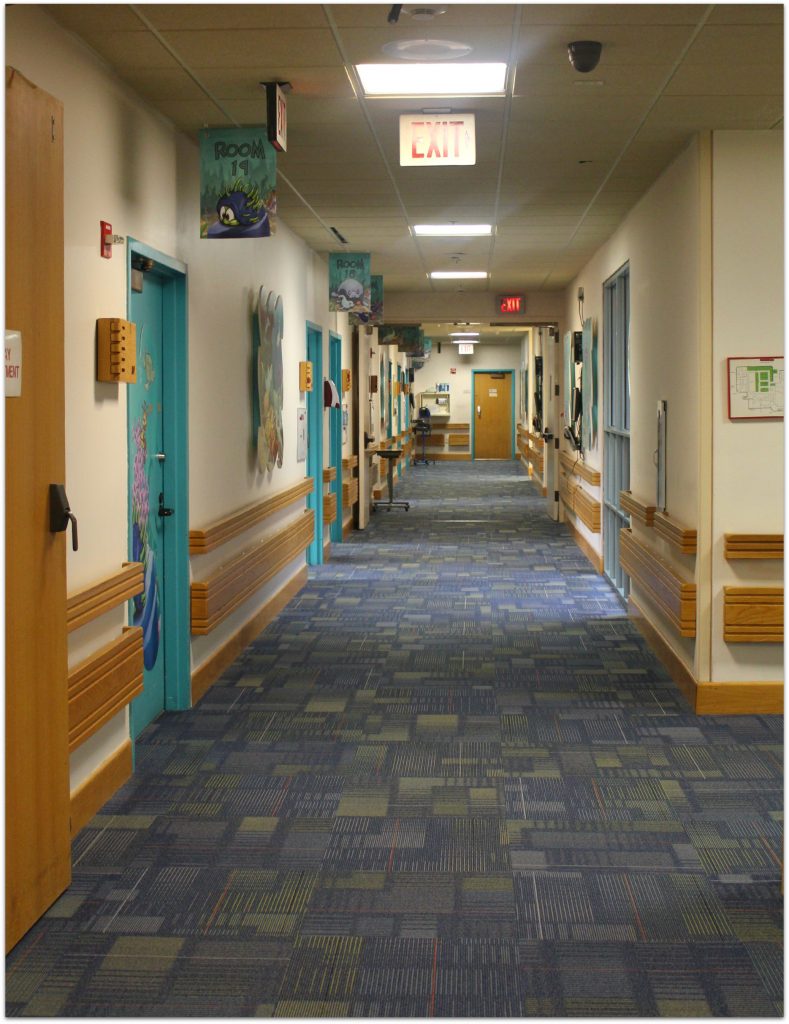 The words cheerful and hospital don't typically go together, but at Shriners Hospitals for Children®, it's obviously very important to them that the children have a good experience. I'm betting the kids love being pulled through the halls in these wagons!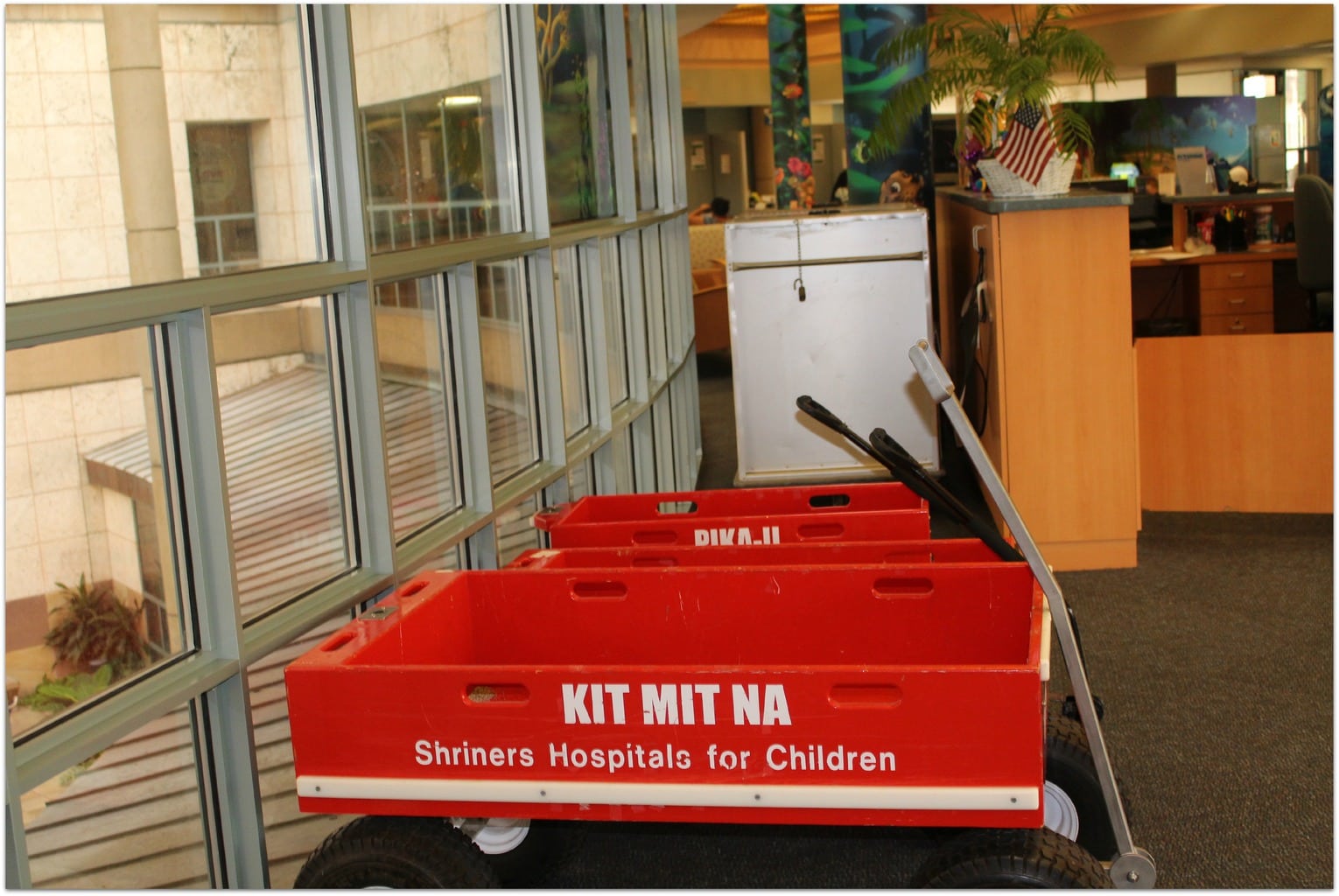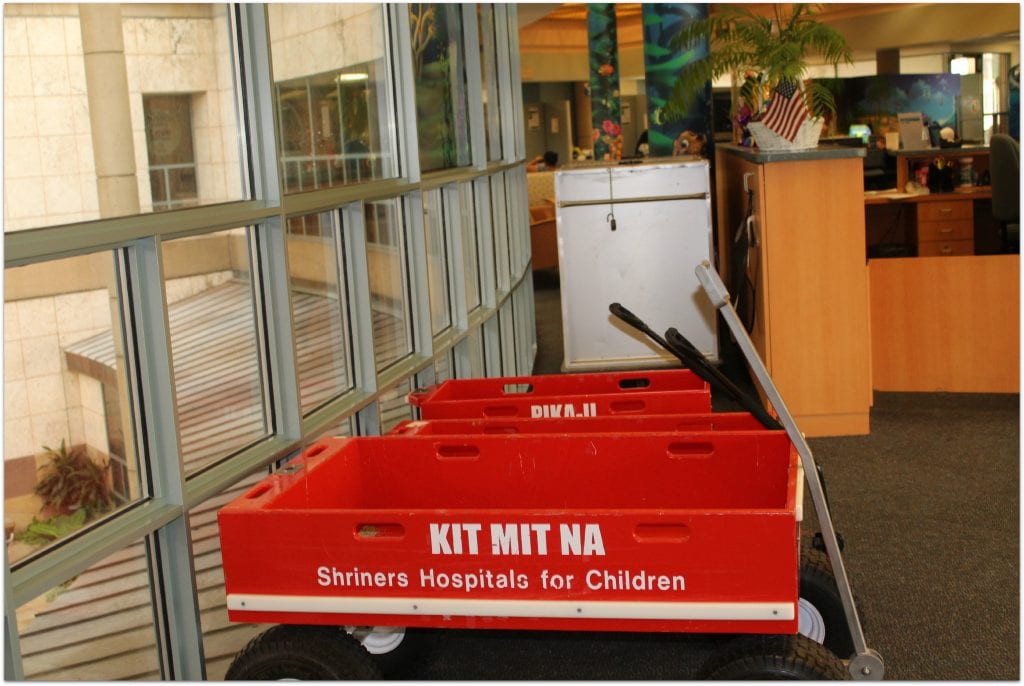 Just look at the amazing art in the hallways.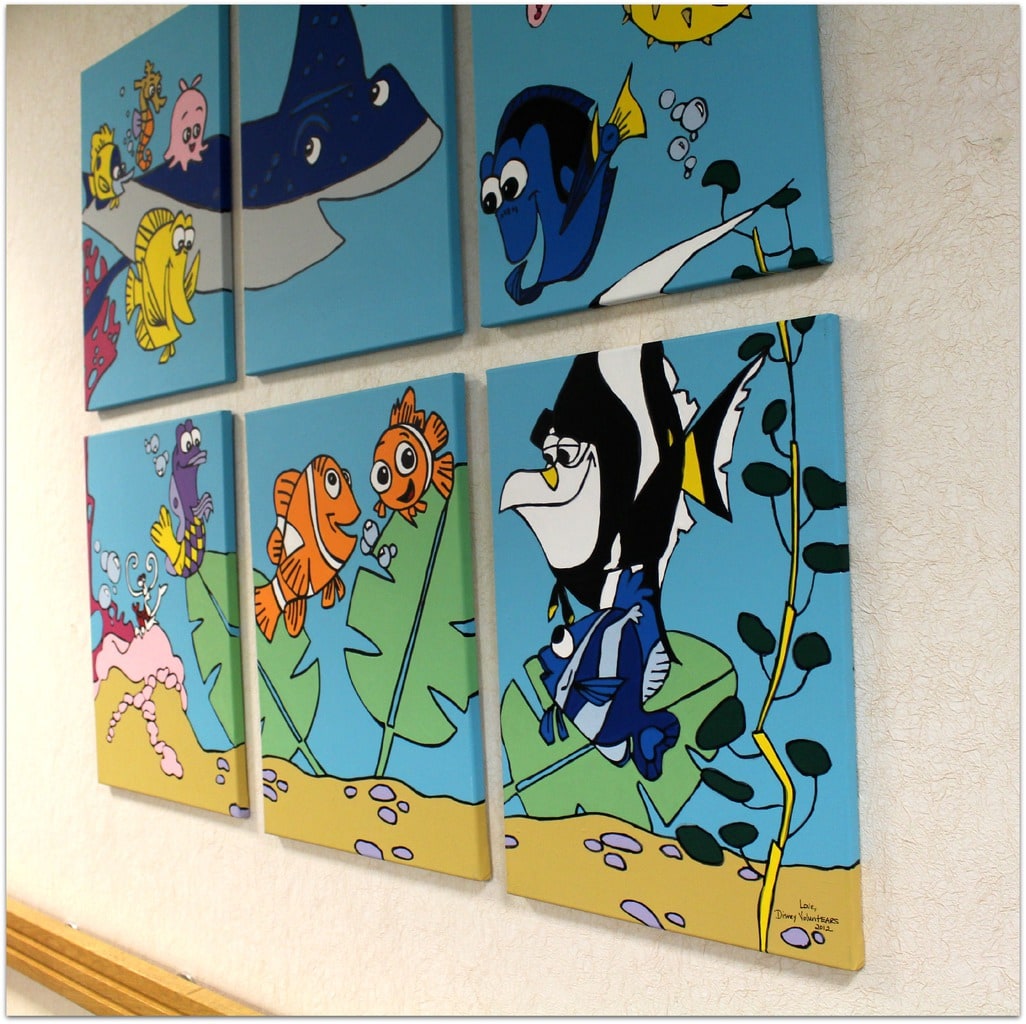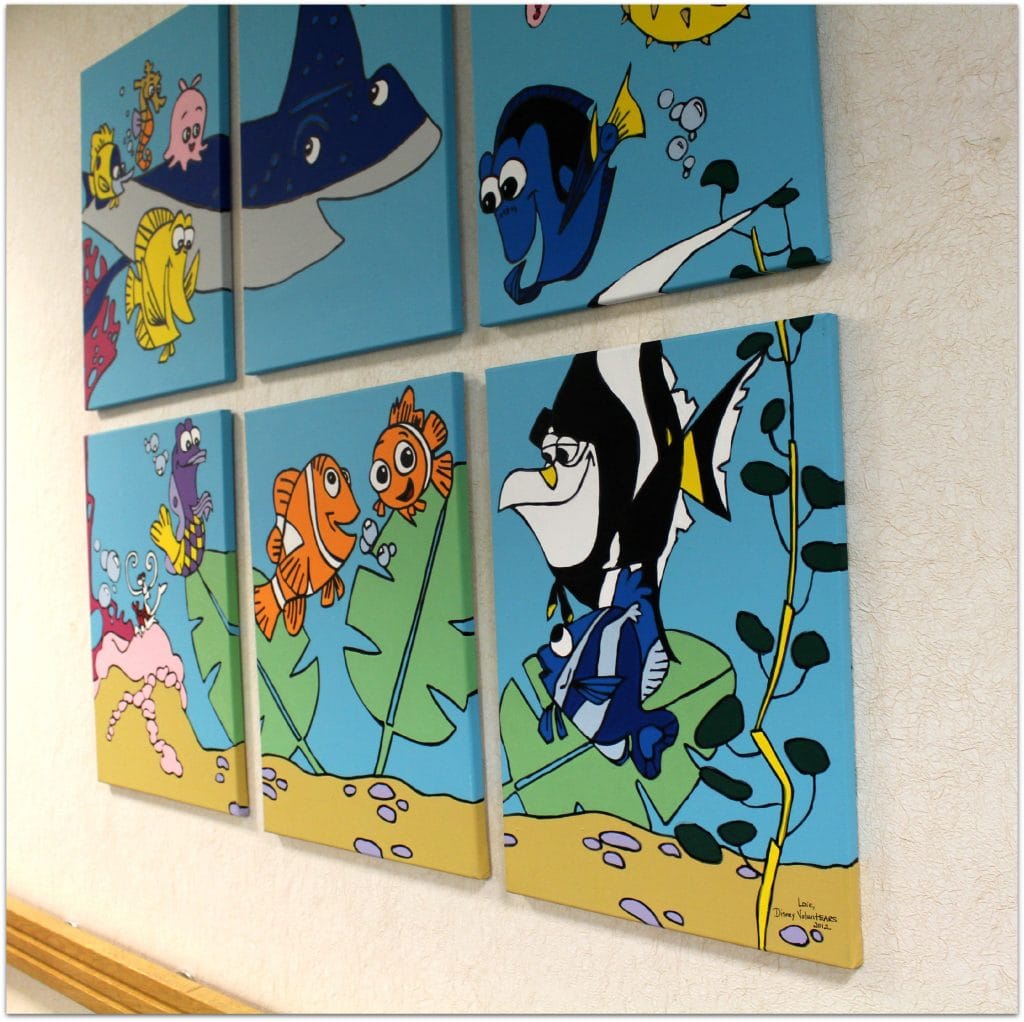 Had to share a close up of the "signature." Love it.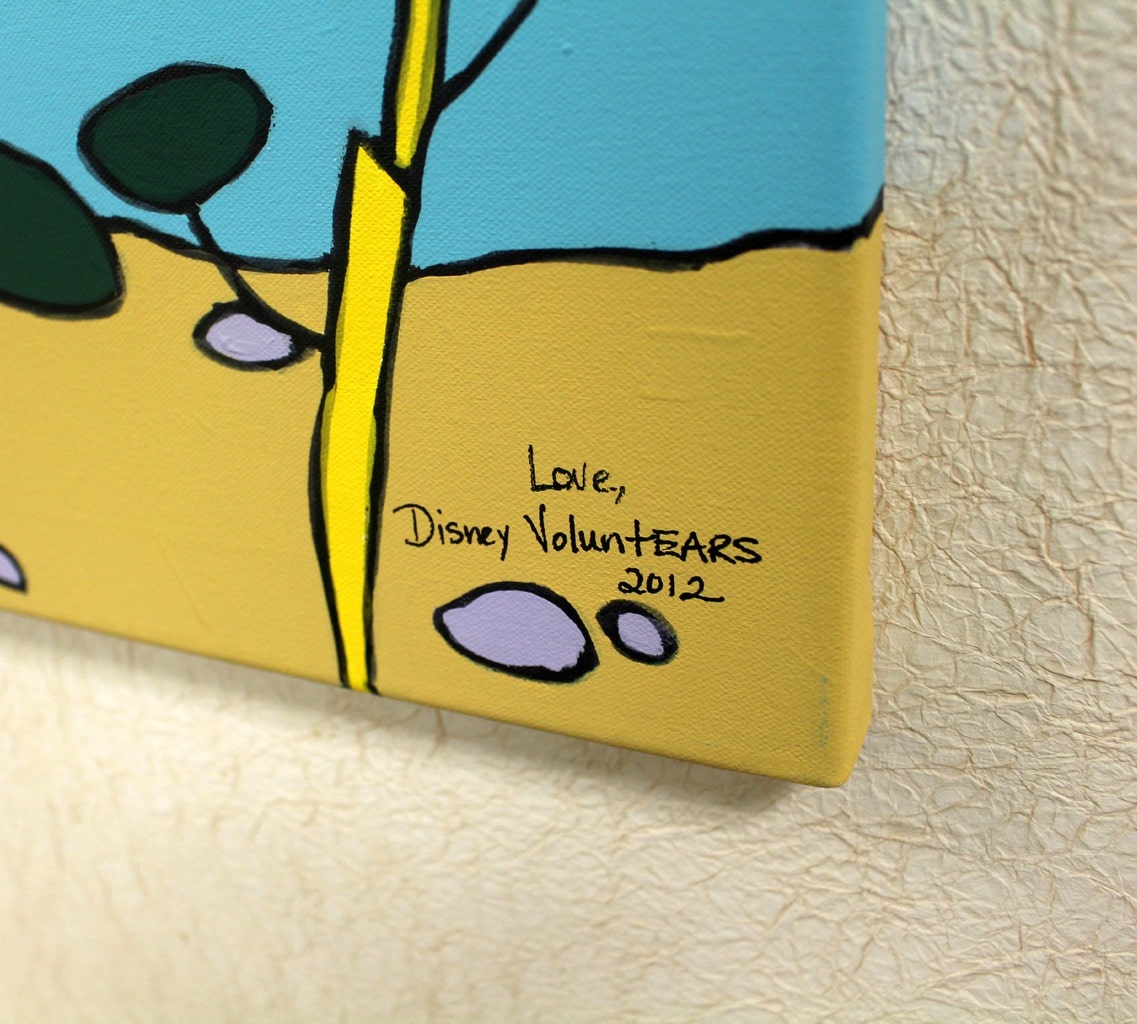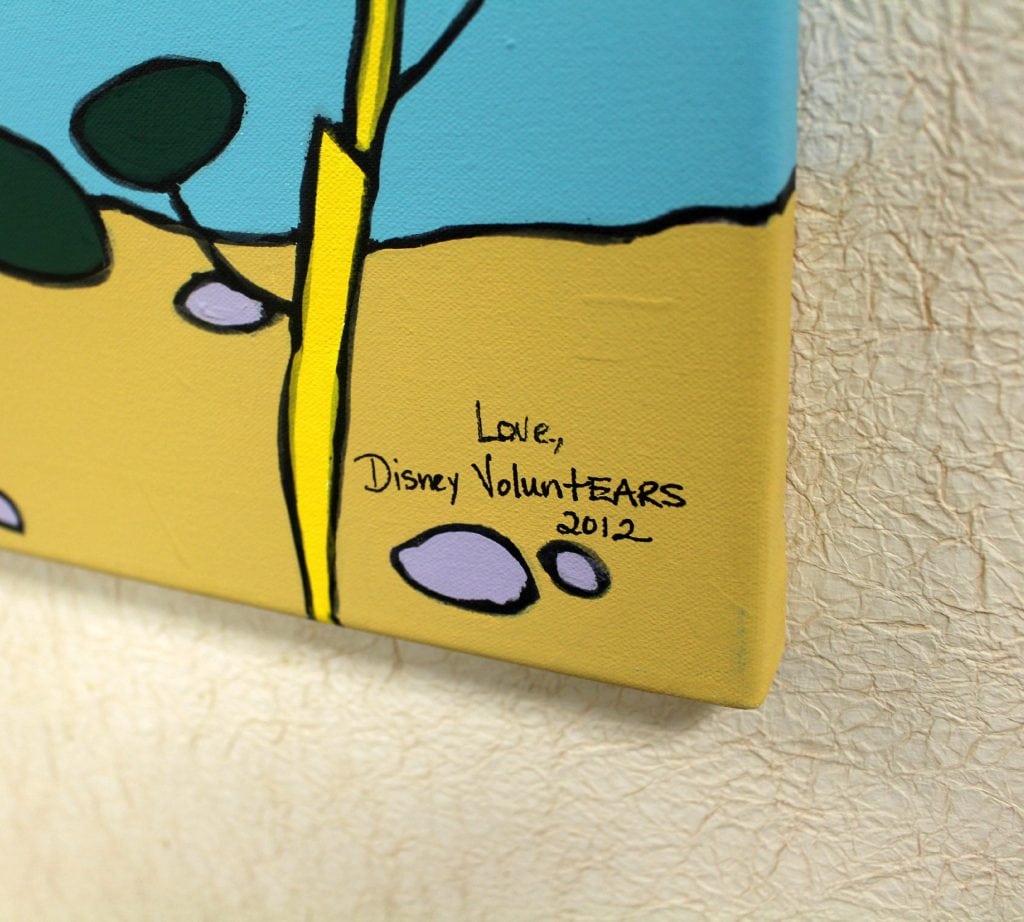 Even the x-ray rooms are cheerful and fun. The equipment is state of the art, too.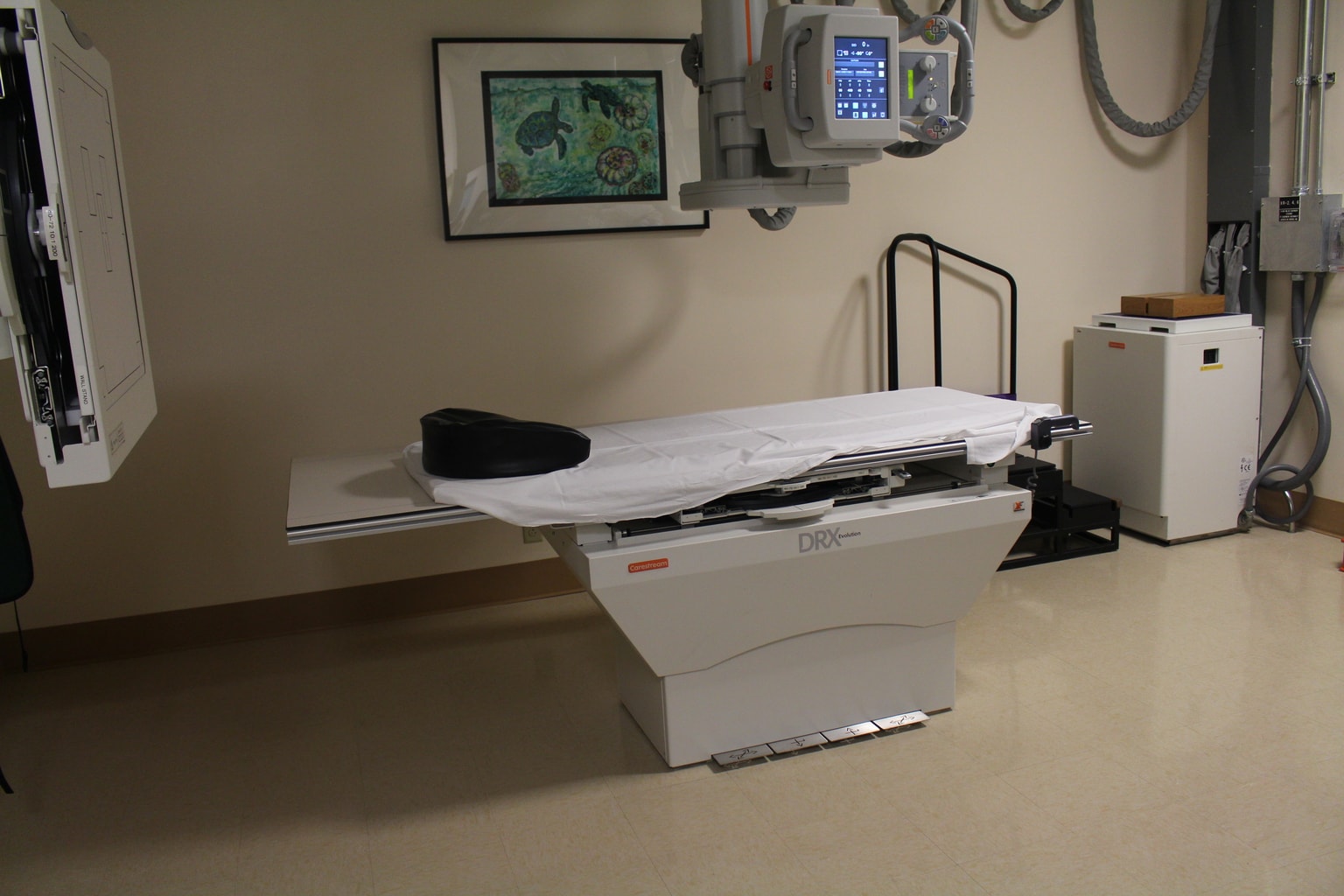 Shriners Hospitals for Children® specializes in helping children with orthopaedic and neuromusculoskeletal conditions, and the ways they have been able to improve the lives of the kids they serve is just awesome. The brace below was actually used by a child who was served by the hospital.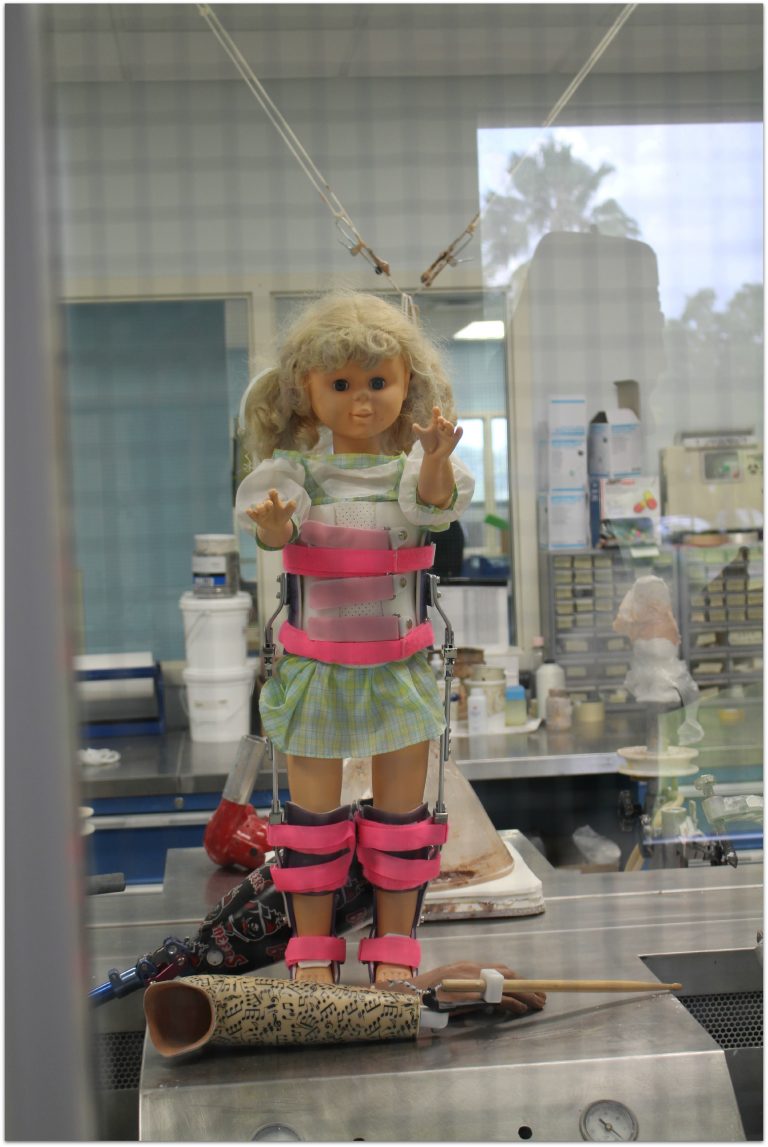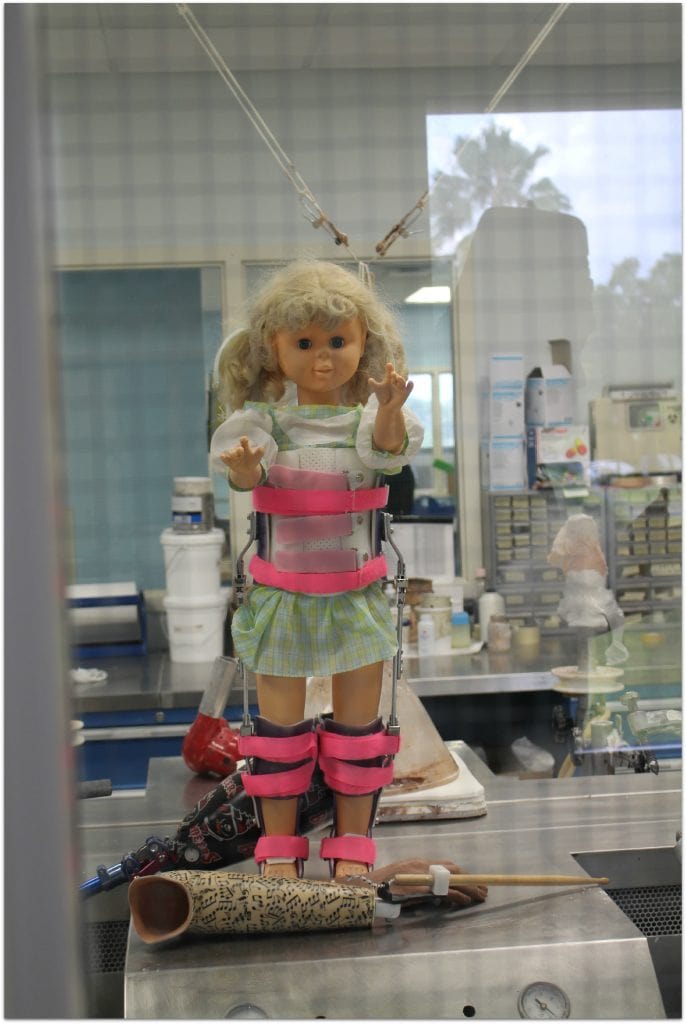 If an accident does occur, did you know that Shriners Hospitals for Children® is there to help, regardless of your ability to pay? It's true! As leaders in specialty pediatric care, Shriners Hospitals for Children's wonderful staff is available to provide expert surgical and rehabilitative care to children with orthopedic conditions, spinal cord injuries and burns. I was also pretty blown away when I was told two men sitting in the waiting area were there as volunteers to transport kids who needed help getting to their appointments. Can you imagine being a parent in that situation, where you needed to get your child to an appointment and didn't have a way to do it?  What a blessing.
Learn more about what you can do to prevent injuries this summer, as well as the care available if an accident does occur, by visiting Shriners Hospitals for Children®.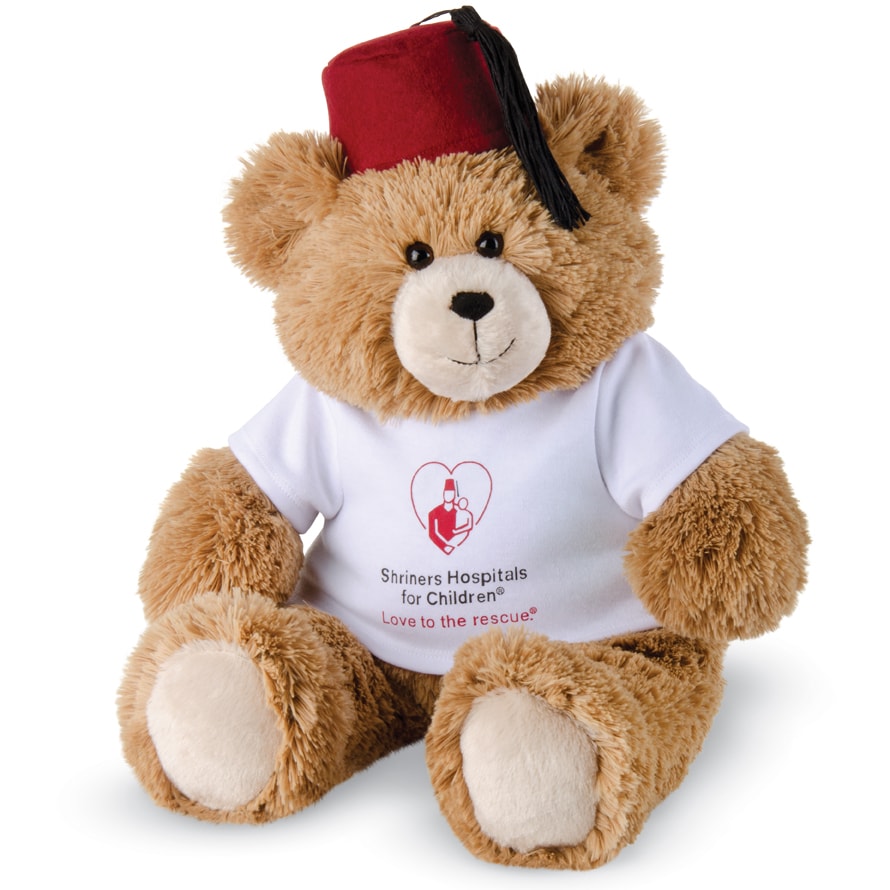 This is a sponsored post written by me on behalf of Shriners Hospitals for Children®.