This post is sponsored by Shopular. As always, all opinions are my own. Just so you know!
Are you a bargain shopper like me, always looking for the best deal? Well, look no further, because this new app from AirCrunch makes saving money easy. Shopular is the new, simple way to find all the best sales and coupons available from all your favorite stores, including Kohl's, Forever 21, Costco, Starbuck's, Old Navy, Gap, Hollister, Target, Dollar General, Best Buy…and many, many more. Excited yet? Well, read on, because it gets better!
Shopular features exclusive deals and coupons! If your store is listed but does not have any deals available, request them from the store with just one click! Chat with other users through the "comments" feature on each store's page, ask and answer questions, and help one another find the best bargains. Shopular coupons can be stacked with manufacturer and store coupons for even better deals, within the limitations listed on individual coupons. I know you're loving this now!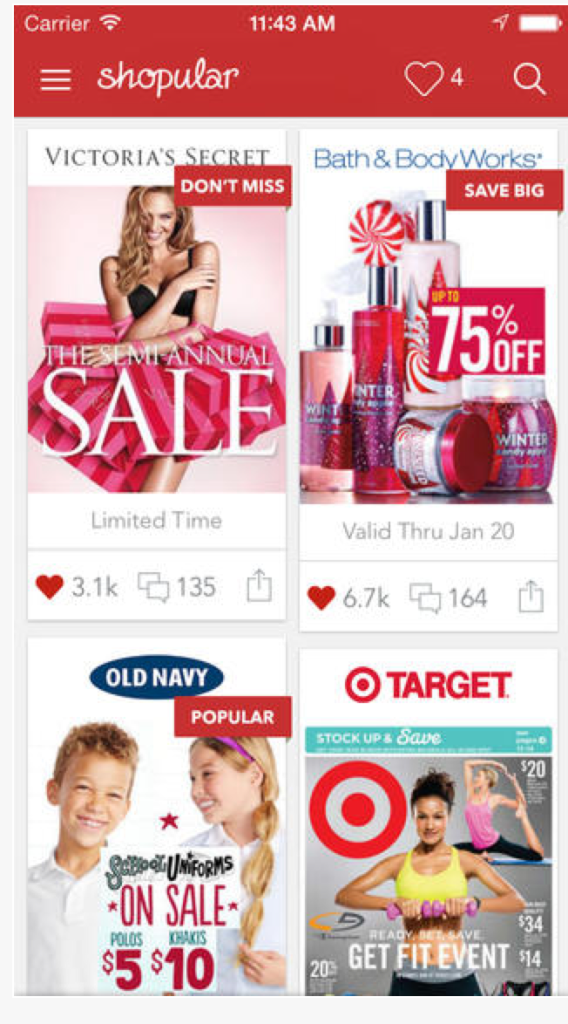 Going shopping? Check your Shopular app for the most recent sales flyers and advertisements. Coupons pop up at the touch of a finger, ready to scan at the register. No need to add this app to passbook! There are never any fees for using Shopular, and the app is a FREE download. Shopular is currently only available for the iPhone, iPad, or iPod touch through the iTunes store.
The Shopular sign-up asks only for an email address and name, so you can create a user name to maintain privacy. If you use the GPS feature and allow push notifications, coupons will be automatically sent to your phone when you are in or near a participating store. How amazing is that? One of my biggest problems with coupons is that I forget to take them with my when I go shopping. No more worrying about that! Plus, Shopular does all this without impact on your battery life, thanks to new technology that combines the use of cell tower, Wi-Fi, and GPS signals.

Another reason to love Shopular? They run contests all the time! Be sure to check out the Shopular blog for more information!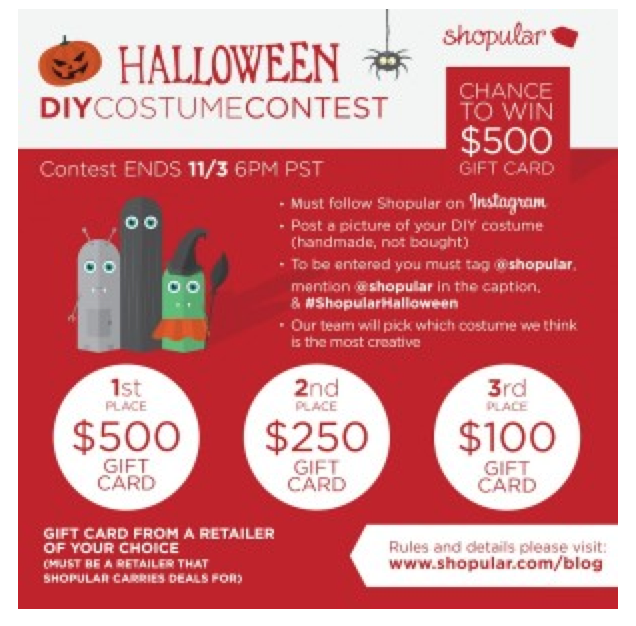 Shopular only uses 3.6 MB of space, requires IOS 6.0 or later, and is opitimized for the iPhone 5. Download Shopular from the iTunes store now for the hottest deals out there!