Have you discovered the Shark Sonic Duo yet? We recently replaced our carpet with hardwood. I don't care for carpet, and when we bought this house just four years ago, I told our salesperson I would prefer not to have it.
Unfortunately, many home building companies buy large quantities of carpeting and cabinetry, and you get what you get. I'm not really complaining (well, maybe a little.) Our cabinets are top of the line, and I love all the great detailing that came standard, like tray ceilings. But, from day one, I looked forward to the carpets being replaced.
I knew from past experience that you need to be careful in how you clean hardwood, so I went shopping in search of a good mop just for wood floors. I knew I wanted to be able to use my own cleaning solution, not just because I wanted to save money, but also because some products are just better than others, and I want to take care of my new investment!
The first mop I bought kept falling apart. The refillable bottle would not stay in the holder, so I just took it back. The man at the store who took my return couldn't figure out why the bottle wouldn't stay put, either, and just shook his head. I did more searching, even looking online for the perfect hardwood mop. Everything I was finding in the stores was poorly made and I knew would not last, or do a good job.
During that same time, I got an email from Shark. I took a quick look at the Shark Sonic Duo then, but didn't get a chance to really check it out. I hadn't seen it in the stores, but was so excited to get their email. They wanted me to check out the new Sonic Duo. What perfect timing!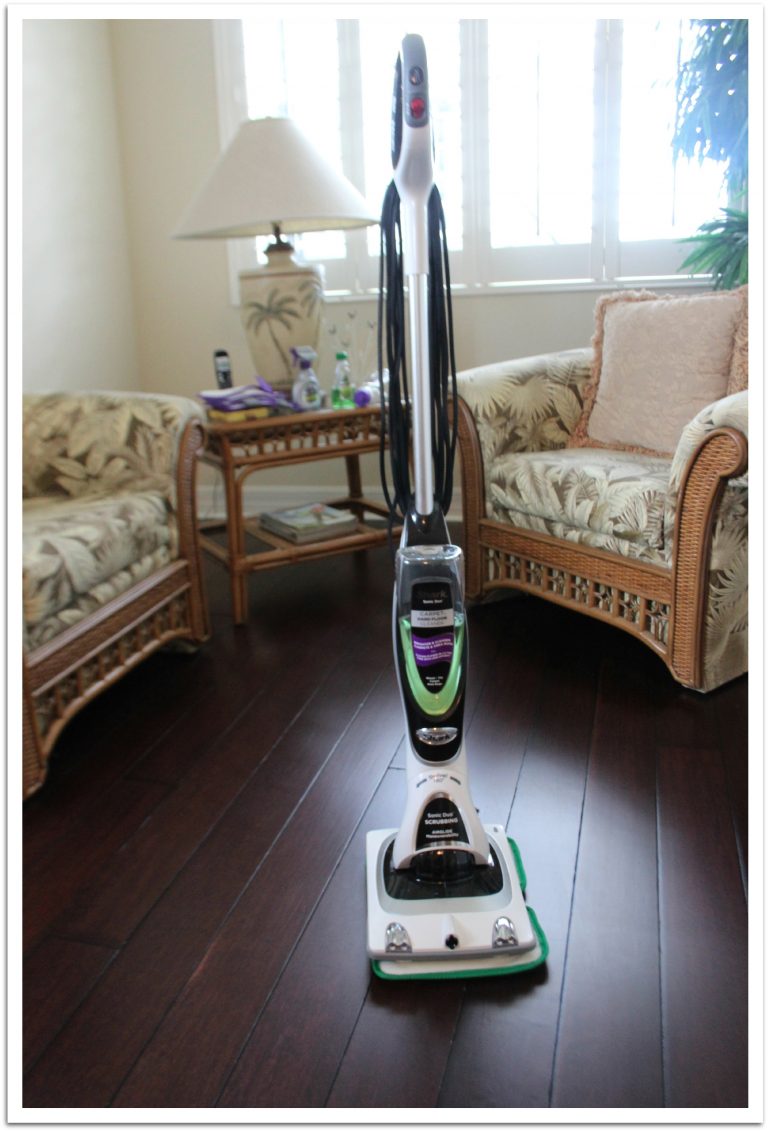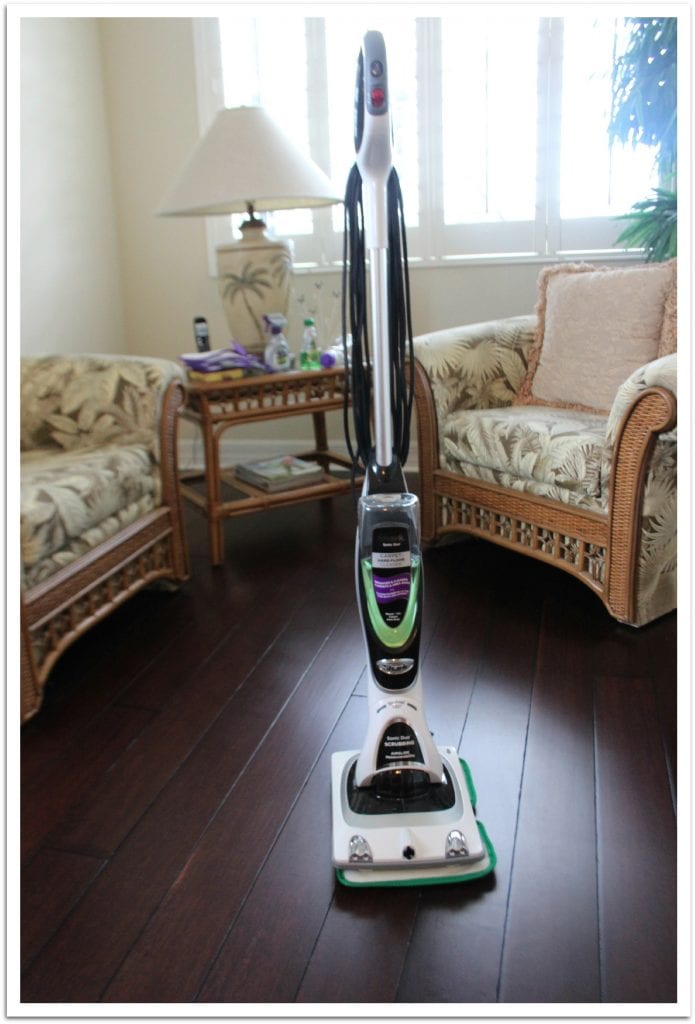 The Shark Sonic Duo has everything I was looking for. It's light weight. I can use my own solution. It can be used on hardwood and carpets, so I can clean my area rugs with it, too. The best thing? This system is so well made! I know this is going to last a long time! And did I mention how easy it is to use? I can get right up against the wall, and the swivel action makes it so simple. This system is just amazing!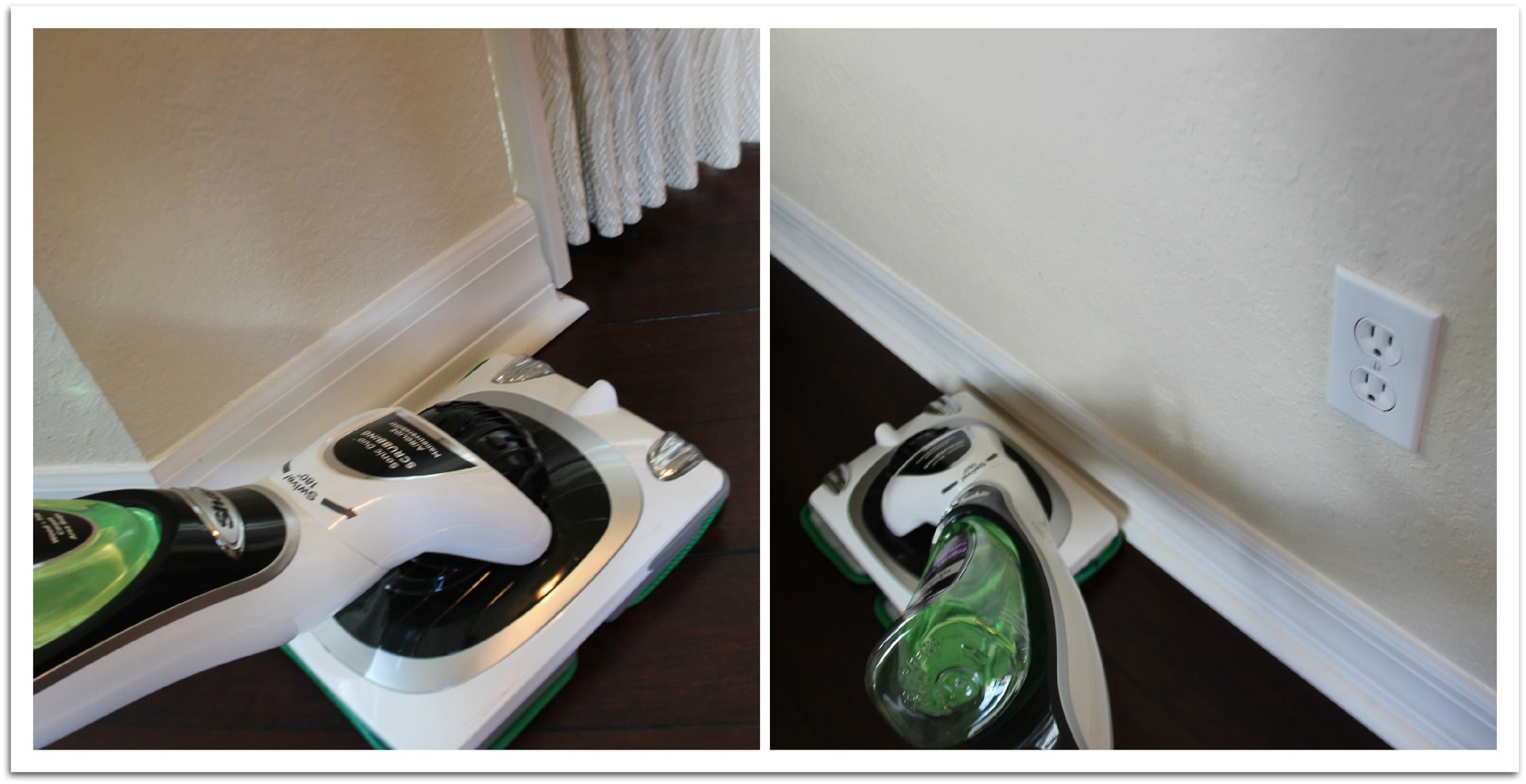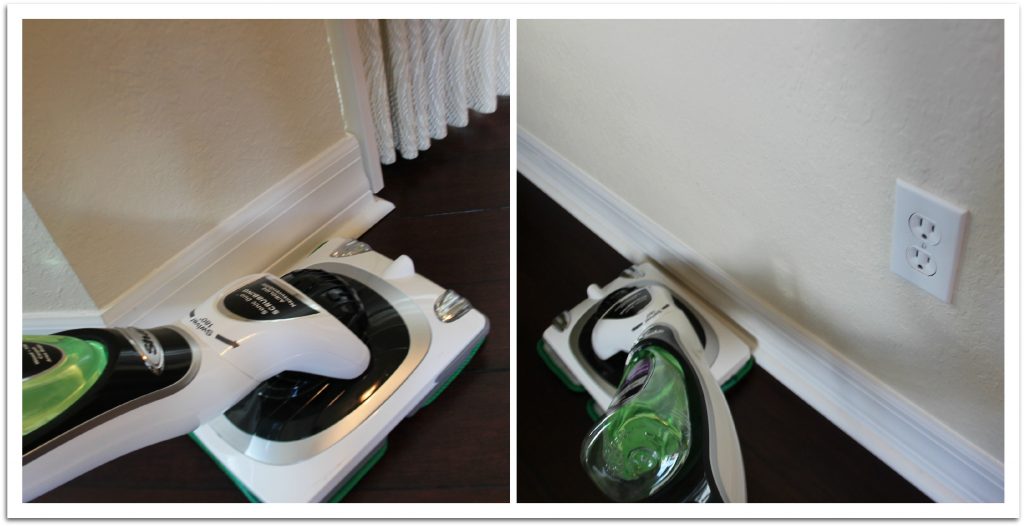 Part of the reason the Shark Sonic Duo works so well is the Dual Scrubbing Action. Combined with the cleaning solution provided in my starter kit, this system really does the job, making my floors just beautiful. I could not be happier!
What you get when you buy the Sonic Duo Kit:
Two scrub modes for Hard floors and Carpets, at 1000 scrubs per minute!
7 to 1 Concentrated Non-Toxic Gentle Cleaning Solutions. This is safe for family & pets, which is important to us.
Hard Floor Solution and Carpet Solution, plus Spot Remover and Polish Solution.
Microfiber Washable Pads just for Hard Floor and Carpet Cleaning
I know you'll love the Shark Sonic Duo as much as I do!
I was given a Shark Sonic Duo in order to try it and share the results with you. As always, I only share my honest thoughts on products with my readers.