Jennifer Lee is a woman that young girls everywhere should look up to and admire. She was the first female director of a Disney animated film - Frozen, even winning an Academy Award for Best Animated Feature for her work on the film.
She's also the first female director of a feature film that earned more than $1 billion gross box office revenue. And after watching A Wrinkle In Time, I can see her winning another award for screenwriter! She is talented, confident, and full of inspiration.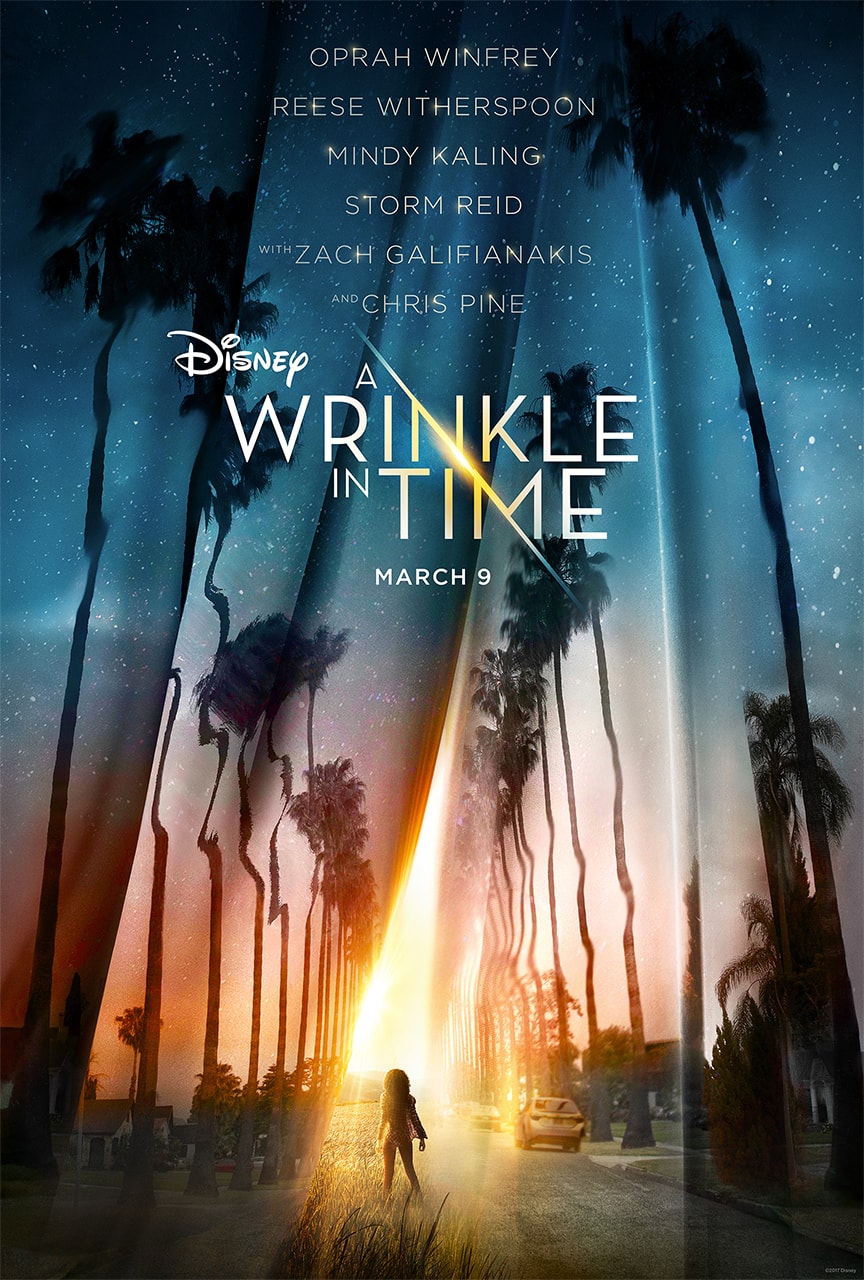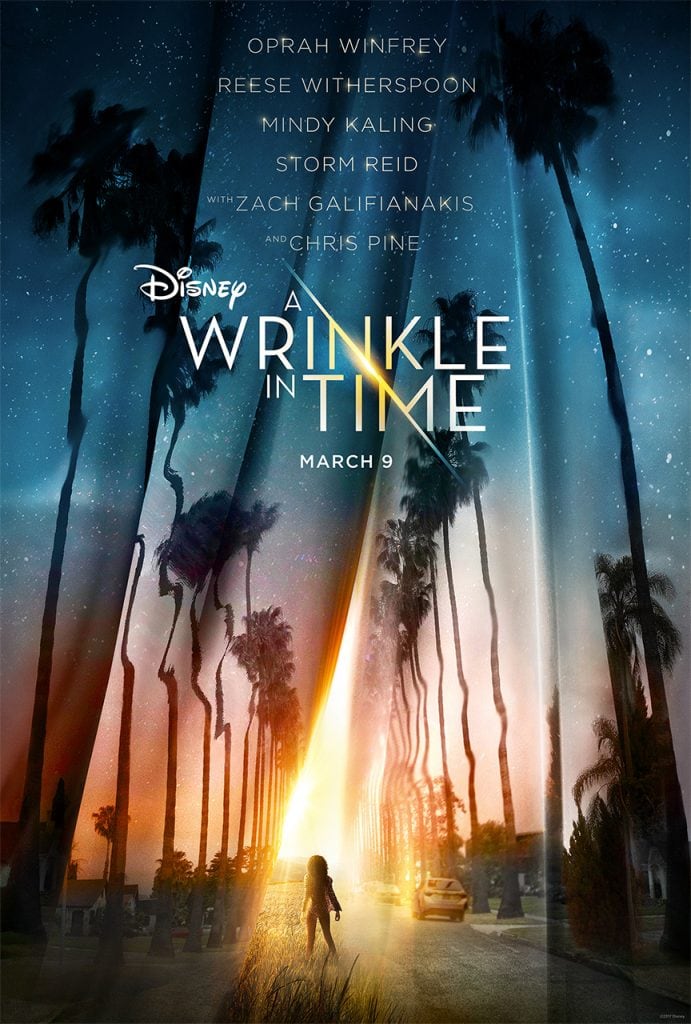 She said it took her four years to write the screenplay for A Wrinkle In Time. She was thrilled when she got the chance to write it because she loved this book as a child.
Jennifer Lee: When I heard they were looking for a writer, I was like, "Oh, oh, oh!" 'Cause I had loved it as a kid, my daughter was actually reading it. So I was reading it again and I just kept saying, I had a whole take on it.
I wanted to try it. And what I loved is, Disney really responded to acknowledging that. I wasn't trying to do the book, adapting it for the film, I don't want to try to be the book.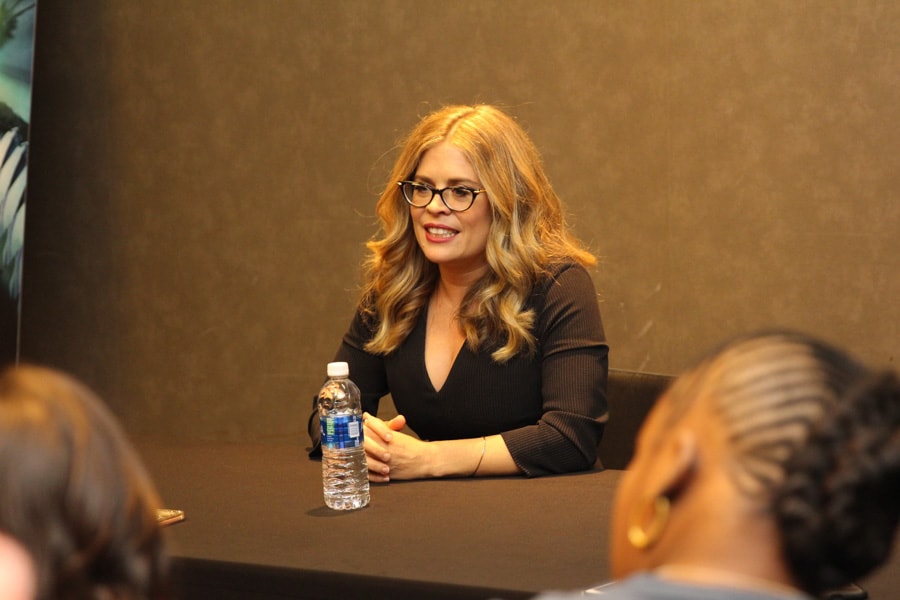 If we try to be the book we'll fail. But showing our love for the book, showing how much inspiration there is in the book, and how strong the journey is in the book. If I could stay true to that, then we might have a chance of finally getting it made.
Jennifer Lee said she could not have been more thrilled when she heard Ava Duvernay was directing.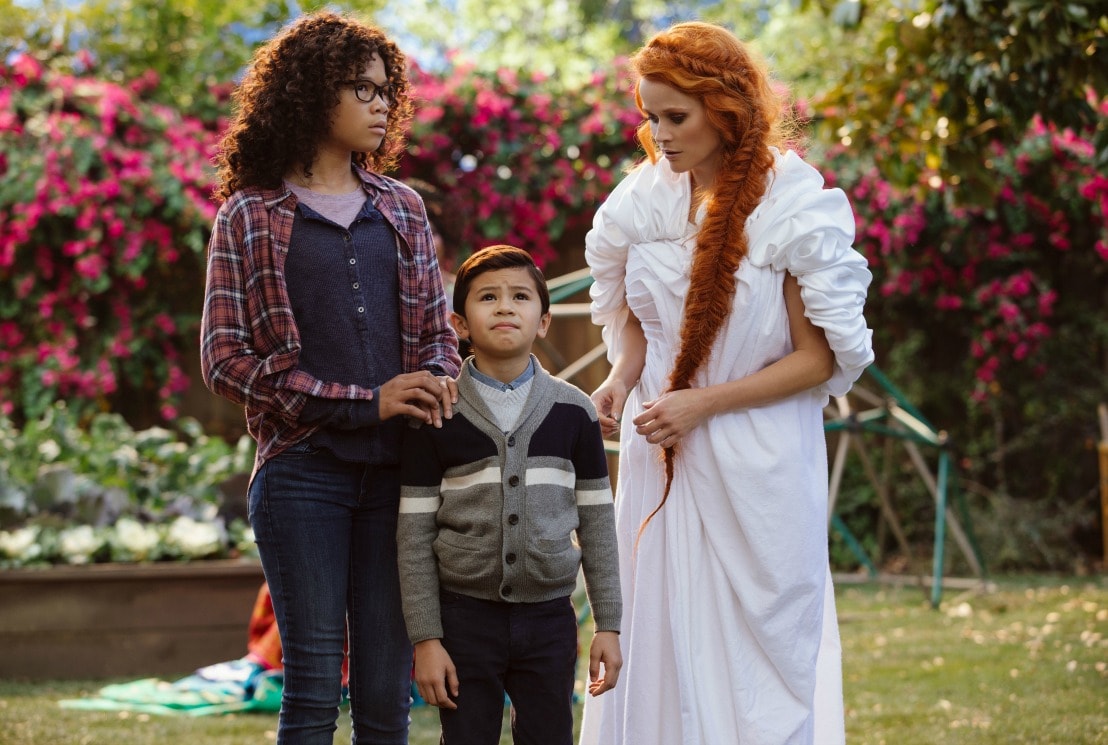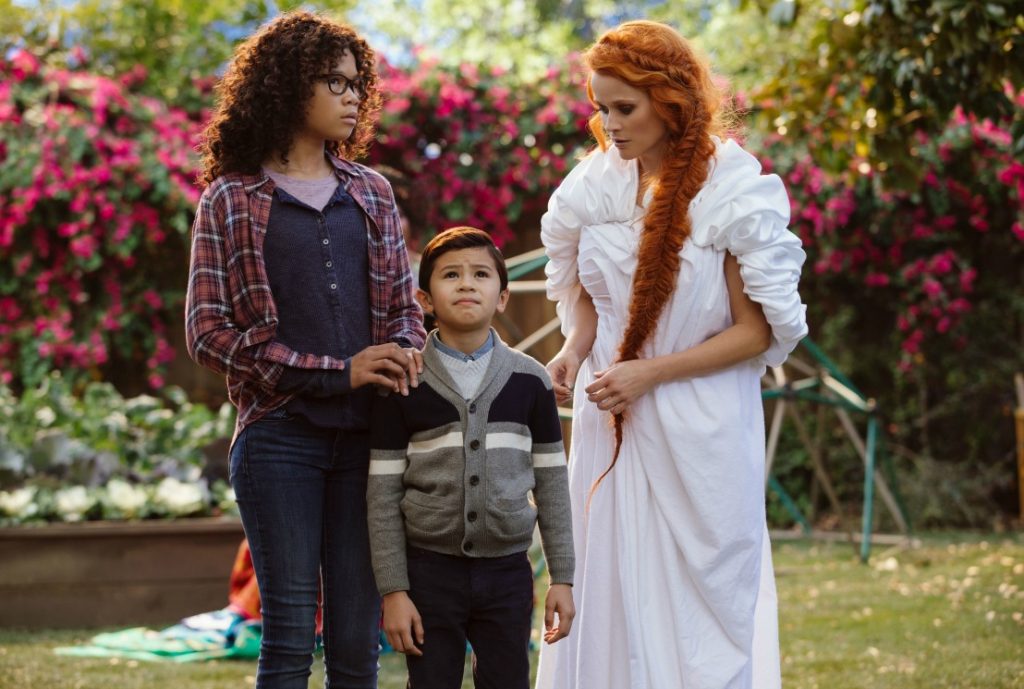 Jennifer: What you really need is someone who can be very evocative and make you feel something that you never felt before. Do it in such a way that is so grounded in truth. And when they brought [Ava] in, I was shocked and couldn't have been more thrilled.
So then we go to the next phase. It becomes her film, it has to be. And she didn't even have to keep me on, she could have rewritten it herself. She's an amazing writer.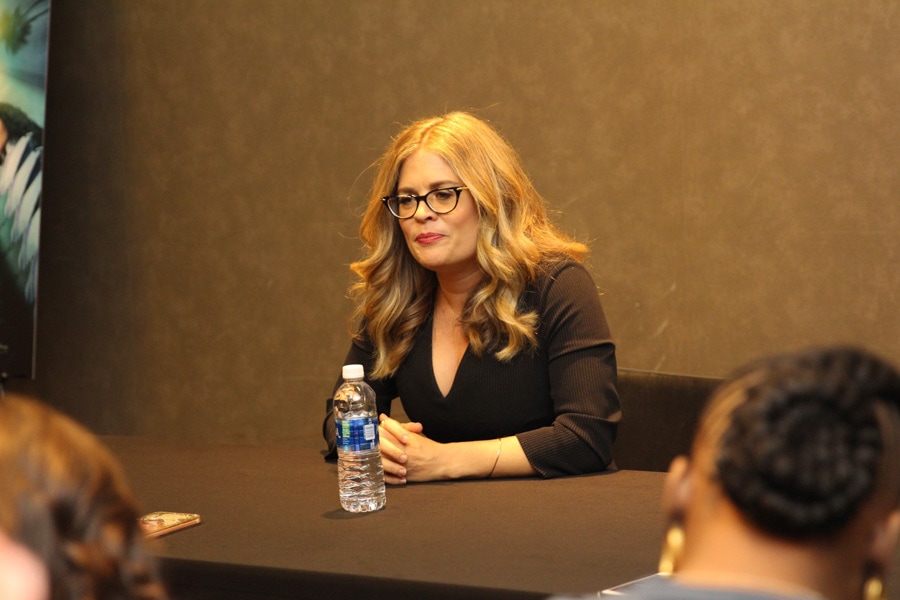 But luckily she wanted to keep me around. We talked deeper and deeper of the characters. She wanted to get her head around the physics, I love physics. We would do all that. And then, of course, the cast and the crew came.
Jennifer touched on the new character Veronica Kiley. Veronica isn't in the book, she is someone they added to the movie. And her character grew depth after conversations with Ava. (See my interview with Rowan Blanchard.)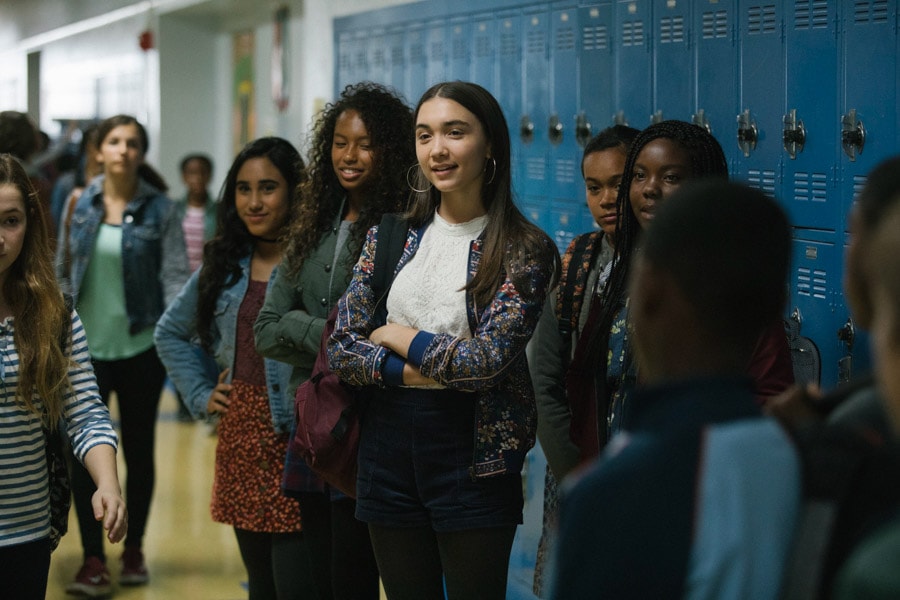 Jennifer: A fun thing for Ava and I was the bully. Veronica Kiley is actually a matchup of her biggest bully and my biggest bully.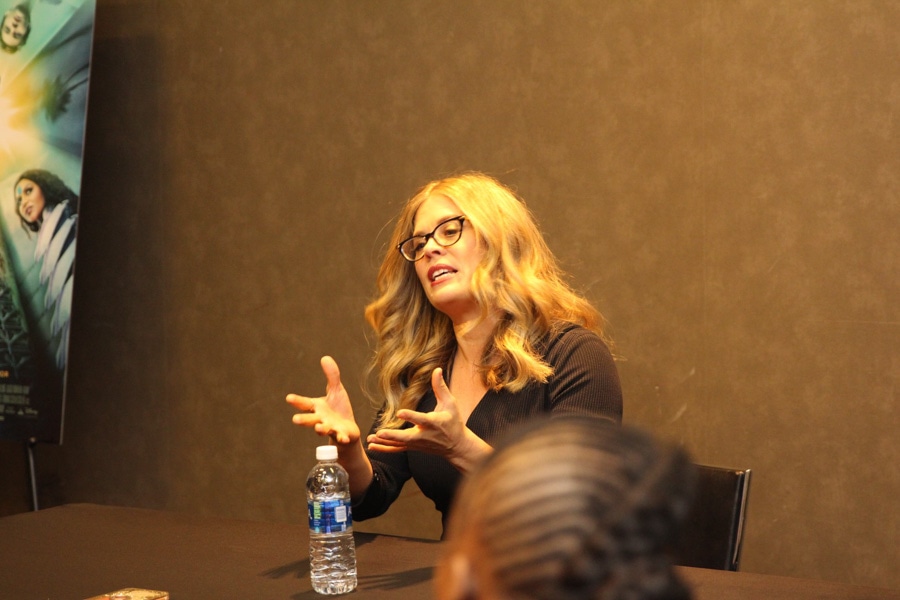 What I appreciate though, is that journey was also like understanding that the bully has wounds as well. So all of those little things we did together. And then we brought the cast in and they brought a lot to it.
Another character Jennifer looked deeper at is Mrs. Who. She said she didn't understand the motivation for talking in quotes and in a regular voice.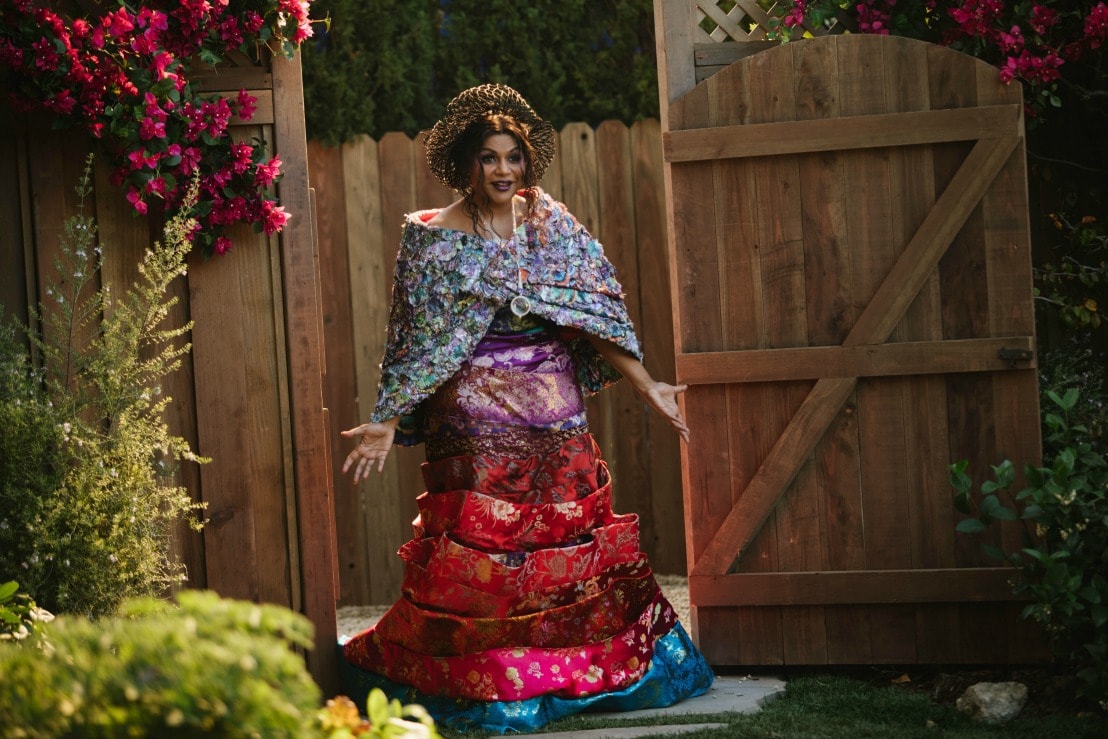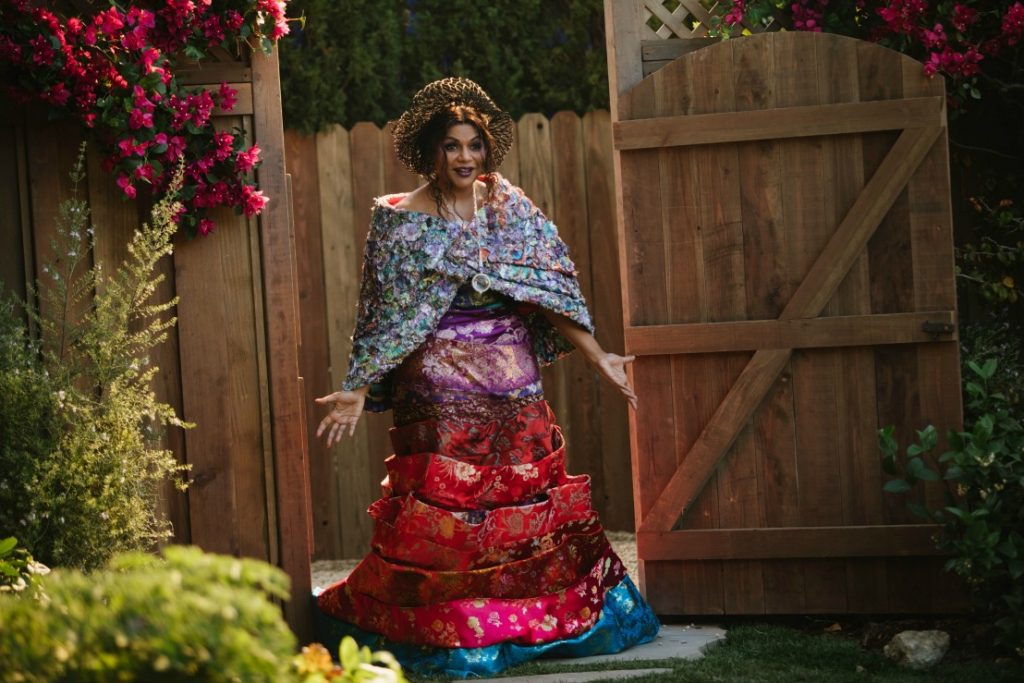 Jennifer: In the book, she didn't just talk in quotes. She also spoke with regular voice. But I couldn't understand sort of the exact motivation of that. So for myself, I said, 'Well, what if she's evolved past language?' She's so evolved. And so she uses our words.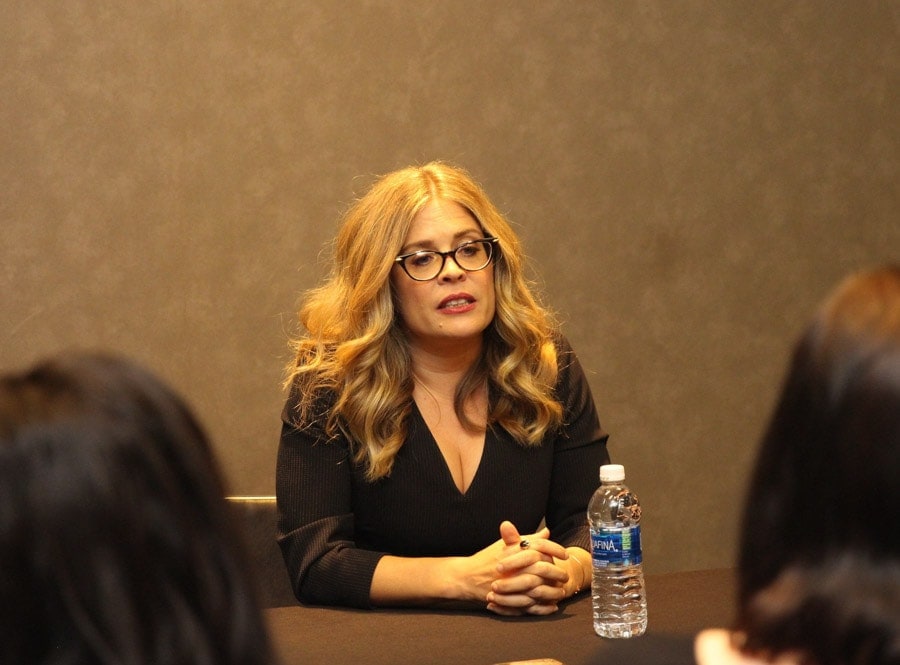 And then what I loved about that is it allowed us to never be on the nose with what she says. If she's drawing from the canon of history, she could draw from anyone.
We didn't have to stick to some quotes from certain periods of like Shakespeare or stuff. We could have Jay-Z, we could have anyone we wanted.
We had a blast, people sending in emails to Ava, to me, about favorite quotes they have. So that was really fun. There are some we loved but we couldn't do, 'cause we couldn't get the rights to do it.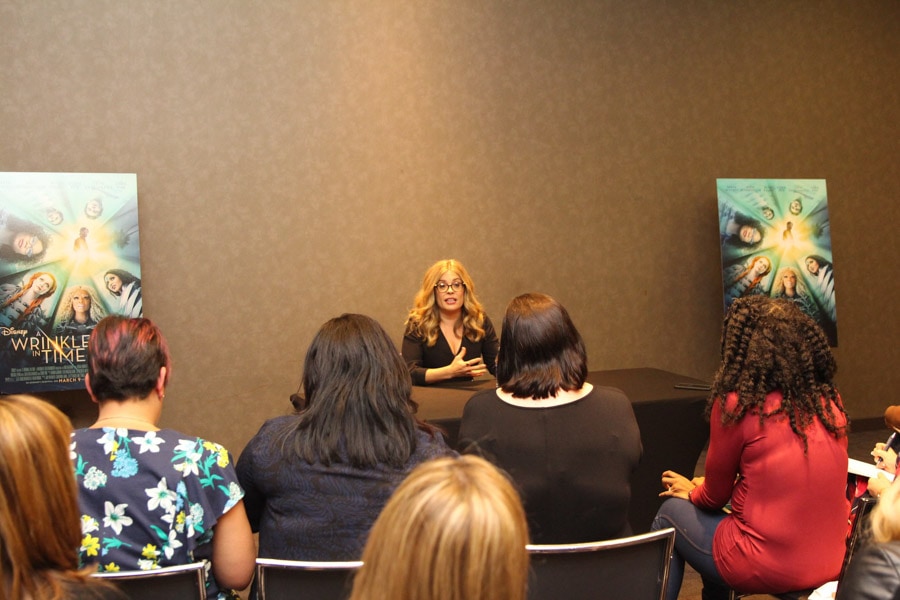 Jennifer's said her life has always seemed to just propel her to this point. She described how her passions and limitations all gelled to help her be a talented screenwriter and director, but not so much an animator.
Jennifer: When I was little I was drawing all the time. I love Disney, I thought maybe I could be an animator. But I wasn't a good enough artist.
But I was always drawing. And then I was always writing things but they wouldn't gel. But it was like, there's something inside, I was running sagas in my head. I would have these epic journeys going on at night, to fall asleep. And one day I wrote a scene down.
I overheard something and I just started writing it. And I turned it into a scene. And I went, this is the thing that I've been looking for, was the kind of writing that film is. What you can see, what you can hear, and what you can say.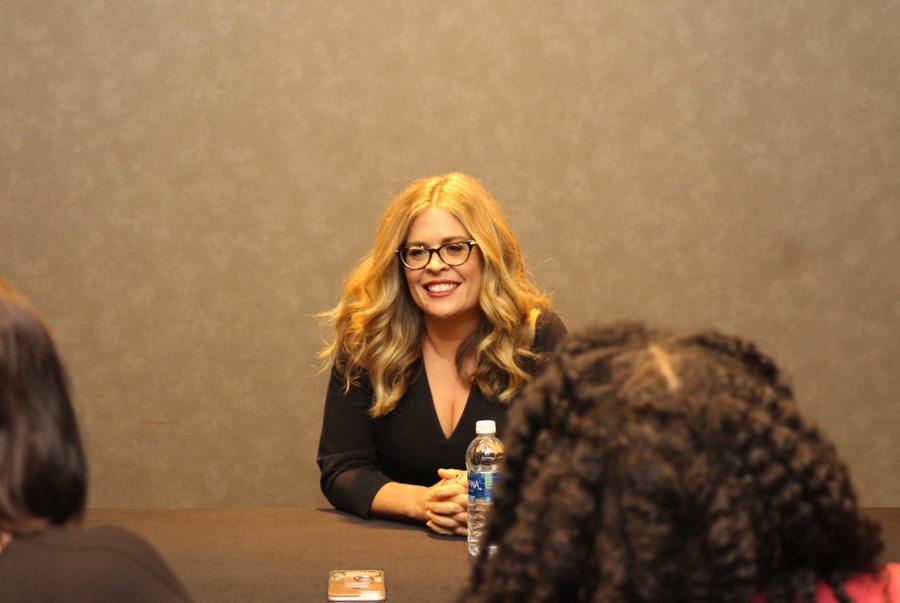 I had already been a visual artist so I knew I was a visual thinker. But I was 30 when I went to film school. And I'd had a whole decade in book publishing. So for me, I came to it late.
This journey for Jennifer has been one full of hard work and overcoming obstacles. She has a daughter and said she admires her daughter's confidence and hopes that follows her through her life.
Jennifer: I grew up a kid who didn't think much of herself. I had very little self-esteem and spent a lot of time criticizing myself. And a lot of time thinking I couldn't, that I wasn't good enough to do things.
I have a daughter now who is a teenager. She's 14 and a half. And five foot eight, and looks down on me. But she has a confidence I didn't have.
She doesn't have a blind confidence, though. She has a confidence where she could take criticism, where she can look and say, that's not my strength but I'm inspired to do this. And films like FROZEN and WRINKLE continue to help her do that.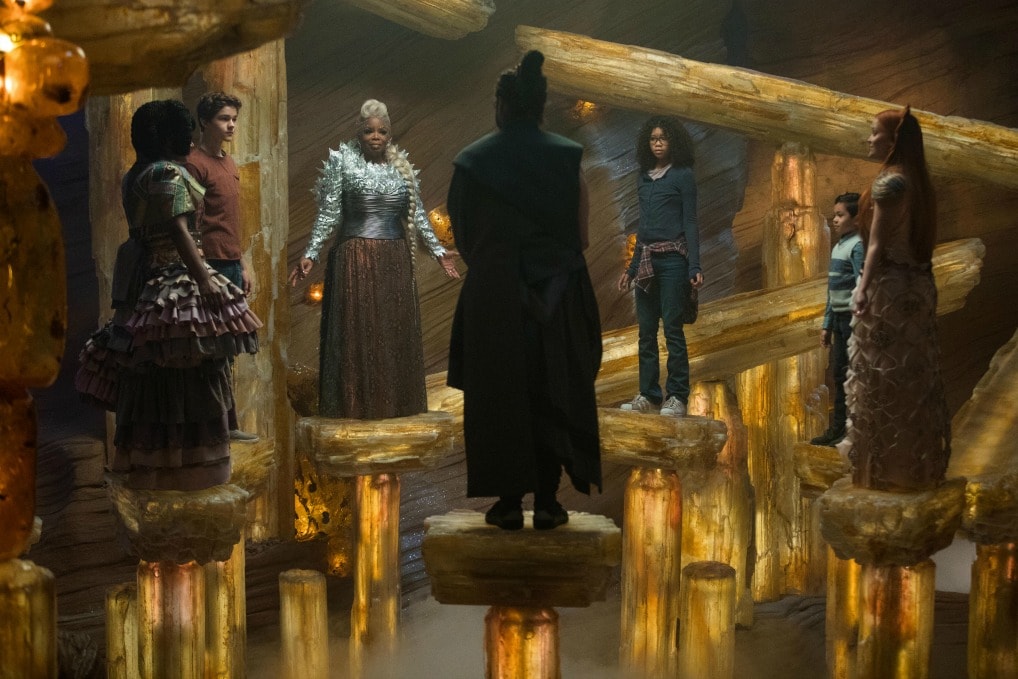 She has no problem just going for something and with no expectation of success. She just wants to be a part of it.
And I hope that doesn't change as high school bears down on her more and more. But I think it's that, you don't have to be perfect. You just have to be a part of it, and be willing to try and be open. And I think of all she might be capable of doing. It won't take her till she's 30 to know what she wanted to do.
After meeting Oprah, Reese, and Mindy, Jennifer said the characters she wrote came alive. She was elated when she heard them reading the script. (Check out my interview with them.)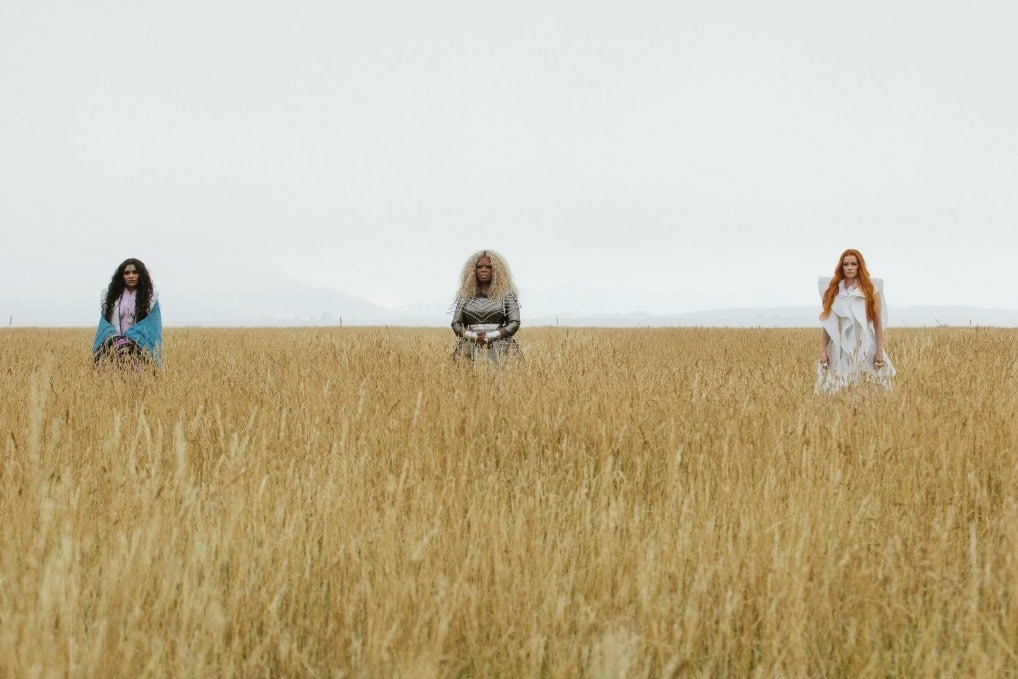 Jennifer: All of them came to this wanting to be these women. They were inspired by the book, by the script. They really came to it.
So that was such a beautiful thing. And we were overwhelmed by that. But then at the same time, you know Reese, she's hilarious. So there were fun things you could do.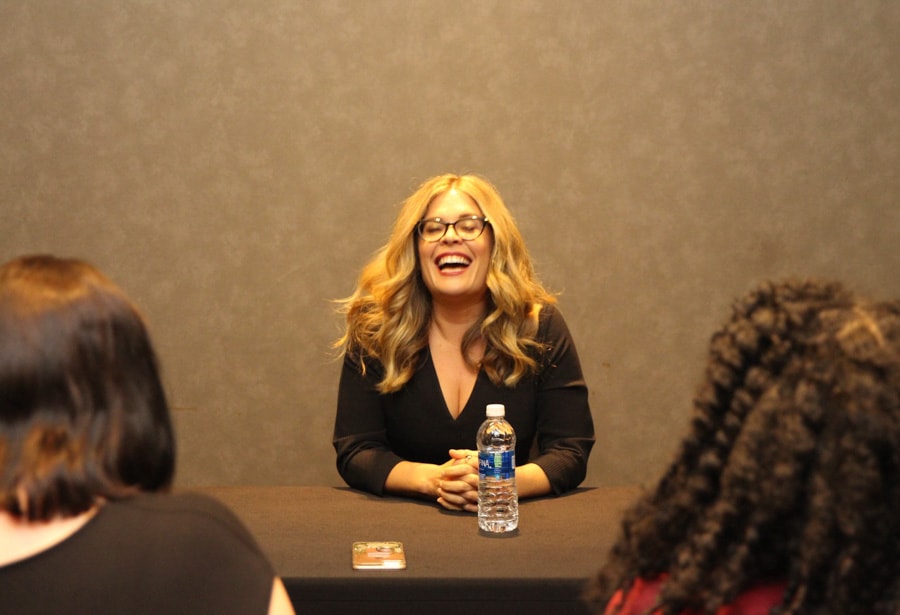 And then with Oprah, with Mrs. Which being sort of the wisest being, there were just some things where you have to go, 'I just want to hear her say that.' It would mean the world.
Just even the way she would be a warrior. No one can say that like her. And then Mindy was amazing. 'Cause she had to wrangle these quotes. And the way she was able to humanize them and do each one of them differently. She blew me away. It was great.
Jennifer sums it up in this interview. Look closely behind her and you'll see me on the blue carpet at the premiere!
It was so sweet of Jennifer to stick around for a minute to get a photo with us. She must have had 30 interviews that day!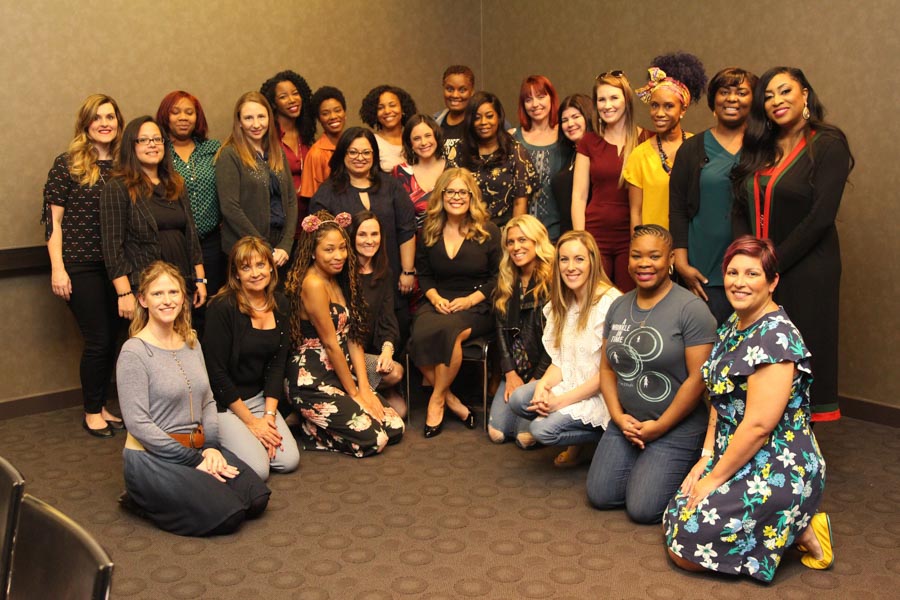 Have you seen A Wrinkle In Time? You can read my thoughts on the film, as well as my interviews with the rest of the cast below.
See my interview with Oprah, Reese & Mindy who are the Mrs., Storm Reid who plays Meg, Gugu Mbatha-Raw who plays Dr. Kate Murry, Rowan Blanchard who plays Veronica, as well as Ava DuVernay, Director.
And you've got to check out who I met at the World Premiere in Hollywood!
This was all-expenses paid trip to experience the A Wrinkle In Time movie event in exchange for sharing it with you. As always, many thanks to Disney for inviting me to participate in this incredible event.
This post was first seen on Food, Fun & Faraway Places on December 3, 2019, and was updated with additional information on June 22, 2021.