We took a California road trip a few years ago, beginning in Marina Del Ray and driving up the coast ending up in Sonoma. I spoke with the team at Wine Coast Country in San Luis Obispo to figure out what we should do while we were there, and Schooners was one of the restaurants they recommended. Little did we know how much fun we would have, and how fantastic the meal would be!

First of all, we so enjoyed the people we met at Schooners Wharf. When we were first seated outside, upstairs, with a fantastic view, we started chatting with the people to our left. It was a wonderful local family who were there with friends. They visited Schooners on a regular basis and told us what their favorites were.
"Don't forget to order the Cayookie!" I didn't write down the spelling of this dessert, but oh my gosh, you have to order it if you go. 
The next thing we knew we were chatting with the couple to our right. Locals, too, they owned a fishing business and we talked about the ocean and what that business was like. Knowing what they know about the fishing market, they chose Schooner's on a regular basis, too.
The family to our left had finished and said goodbye, and another family took their place. Again, we made new friends. Seriously, I could live there! The atmosphere at Schooners Wharf is just so friendly and comfortable. We can't wait to go back!
As much as we enjoyed meeting everyone, we did come to eat, and I was hungry! We looked at the menu, and always, asked the server what he thought we should order. We started with the Coastal Clam Steamers. We ate every bit of it.
I also have to tell you, Schooners is famous for their calamari. They have it as an appetizer and as a "steak." Our friends at the table next to us shared so we could taste it, and I will be ordering it when we go back!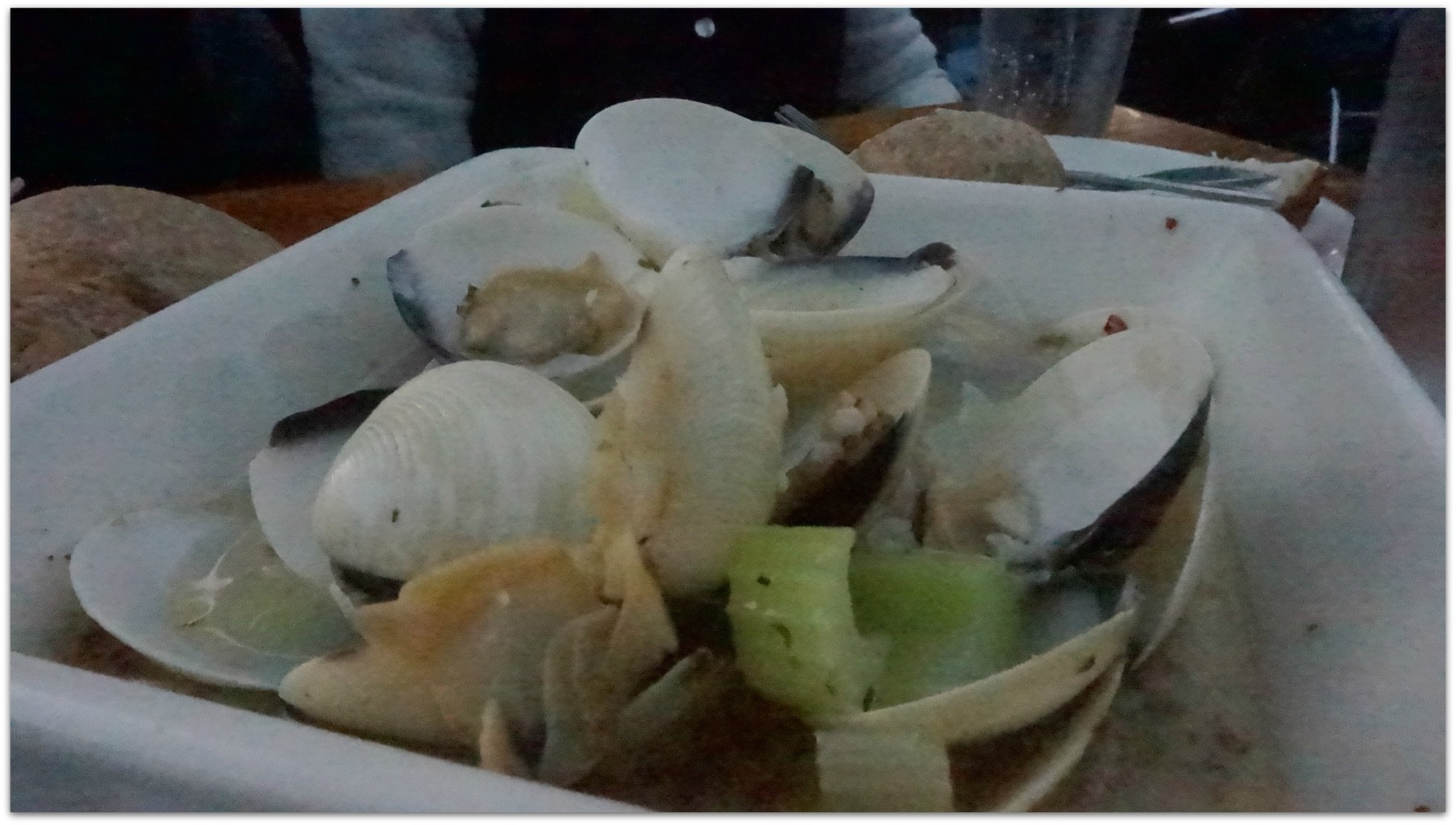 I had told our waiter I loved fish and he said I couldn't go wrong with the Island Style Ahi. Served over wasabi mashed potatoes with their homemade teriyaki glaze and a mango-sesame slaw, it was to die for. The sauce mixed with the wasabi and mango were like an explosion of flavors. I am still thinking about it.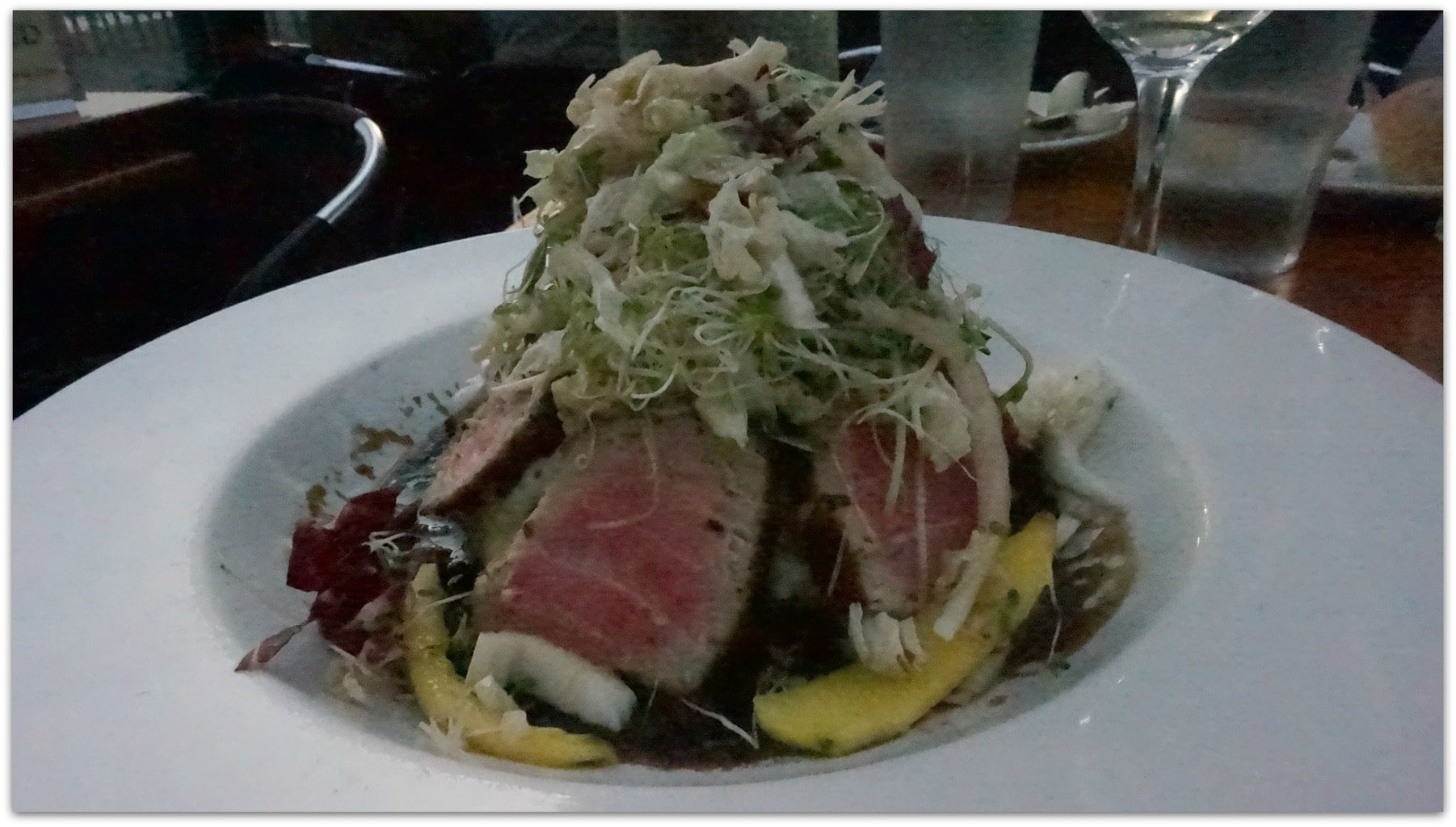 My husband ordered lobster, and said it was fabulous. My kids, who are foodies, too, both loved their dishes.
My younger daughter ordered a shrimp and pasta dish and my older ordered snapper that had a southwest flavor. Both were specials on the menu that night. We love places that serve what's fresh! If you have really young kids, the menu has all the traditional kid's meal offerings, too.
I have to mention that Schooners Wharf had a fantastic wine list, as well.
Finally, the Cayookie. I don't know if I'm spelling it right, but if the description says cookie and it comes in its own little pan with ice cream. Just order it. Trust me.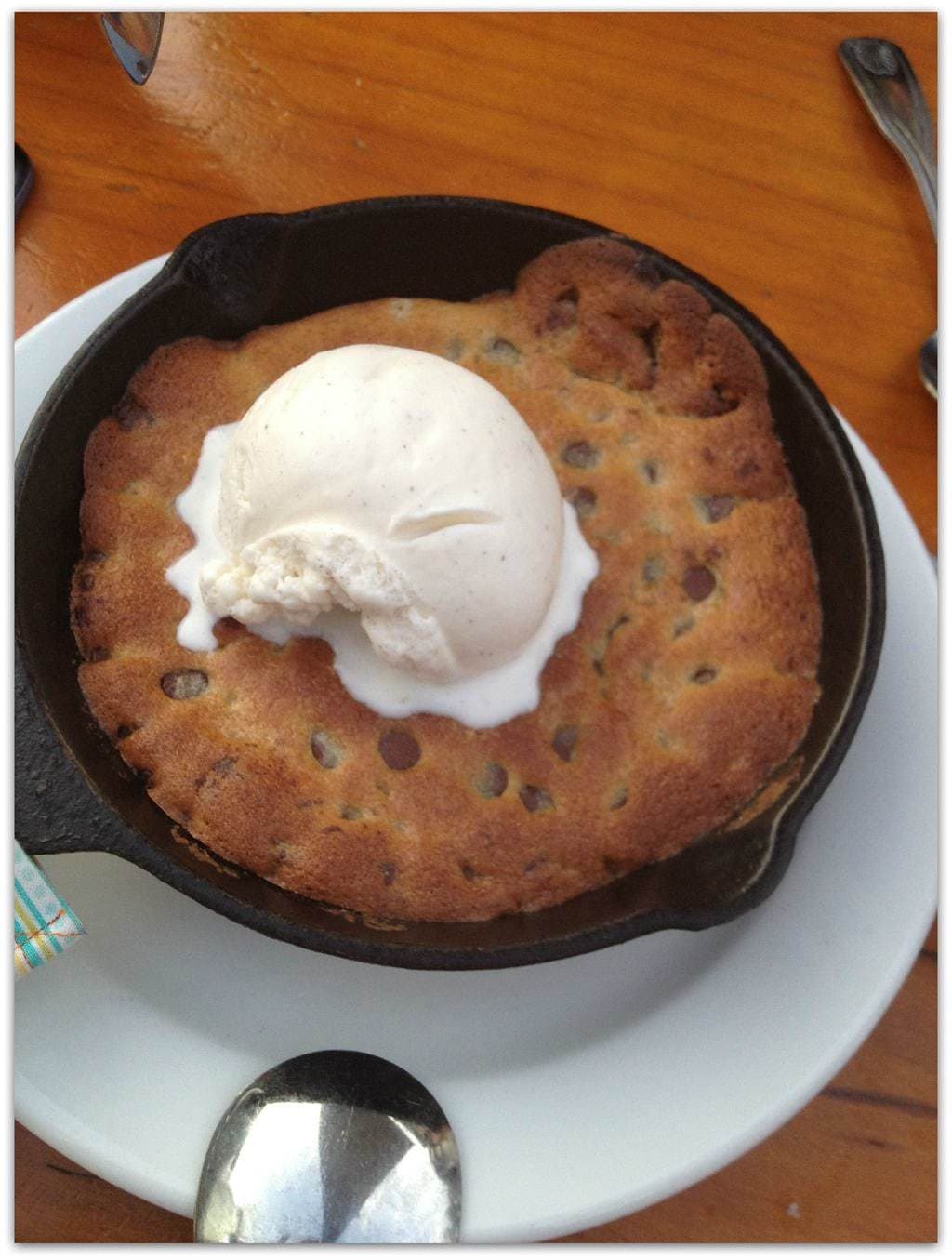 Schooners Wharf is located at 171 North Ocean Avenue in Cayucos, California. Reservations are accepted. Call ahead at 805-995-3883.
My meal at Schooners was complimentary, but the rest of our family's meal was not. No other compensation was received. I always only share my honest opinions with you.