There are a lot of great movies coming out in the next six months, but none of them have me as excited as I am about Saving Mr. Banks. First of all, it's the first time Walt Disney has been portrayed on the screen. Secondly, my absolute favorite actor, Tim Hanks, will be playing him. Have you seen the trailer? I've seen it so many times my kids were beginning to wonder about me! I just love this movie and can't wait for it to be released in December!
My family is very much into Disney these days. My daughter hopes to work for Disney as an animator after she graduates from college. She has read several biographies of Disney's life, so she is obviously really excited to see Saving Mr. Banks, too. We are learning more and more about Disney's involvement with the film as it gets closer to being released. Did you know Saving Mr. Banks is only the third feature film to ever shoot scenes at Disneyland? The last feature to film at the park was Tom Hanks' directorial debut, "That Thing You Do," with only one other film before that to shoot inside the 58-year-old theme park—Norman Jewison's 1962 directorial debut, "40 Pounds of Trouble." In fact, "Saving Mr. Banks" was filmed entirely in the Los Angeles area, with key locations that also included TCL Chinese Theatre (formerly called Grauman's Chinese Theatre) in Hollywood (where the 1964 premiere of "Mary Poppins" took place), the Walt Disney Studios in Burbank (which opened in 1940 and where the 1964 movie filmed in its entirety) and the 10,000 acre Big Sky Ranch in Simi Valley (which doubled for the film's early 20 landscape).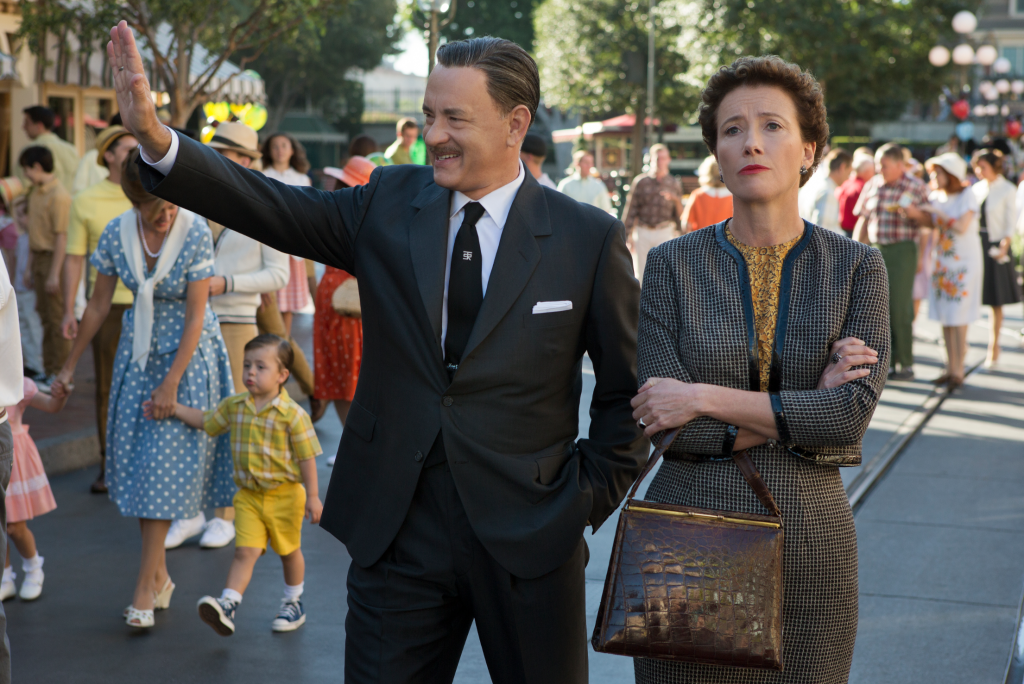 The filmmakers were able to access a wonderful resource in making "Saving Mr. Banks": The Walt Disney Family Museum in The Presidio of San Francisco. Opened in October 2009, the museum was co-founded by Disney's daughter, Diane Disney Miller, and grandson, Walter E.D. Miller, and is owned and operated by the nonprofit Walt Disney Family Foundation. The 40,000 square foot exhibition facility features the newest technology and historic materials and artifacts to bring Disney's achievements to life. I know this is part of the magic for my daughter, being able to see things that were a part of Disney's life.
The Walt Disney Archives provided the actors and production team with more than six hours of audio recordings from story meetings between P.L.Travers and the original "Mary Poppins" creative team. In the recordings, taped at the insistence of Travers between April 5 and 10, 1961, we hear the author share her strong opinions and suggestions with the Disney staff: songwriters Richard M. and Robert B. Sherman, writer Don DaGradi, and story department head Bill Dover (who also served as Travers' host during her visit).
Walt Disney began his quest to get the rights to P.L. Travers' book "Mary Poppins" in the early 1940s. Although it took nearly 20 years to obtain the rights, when "Mary Poppins" was finally made, it won five awards of its 13 Academy Award® nominations: Best Actress (Julie Andrews), Best Effects, Best Film Editing, Original Score and Original Song. Among the nominations were Best Picture and Best Adapted Screenplay. The film also won a technical Oscar® for Petro Vlahos, Wadsworth Pohl and Ub Iwerks for conception and perfection of techniques of color traveling matte composite cinematography.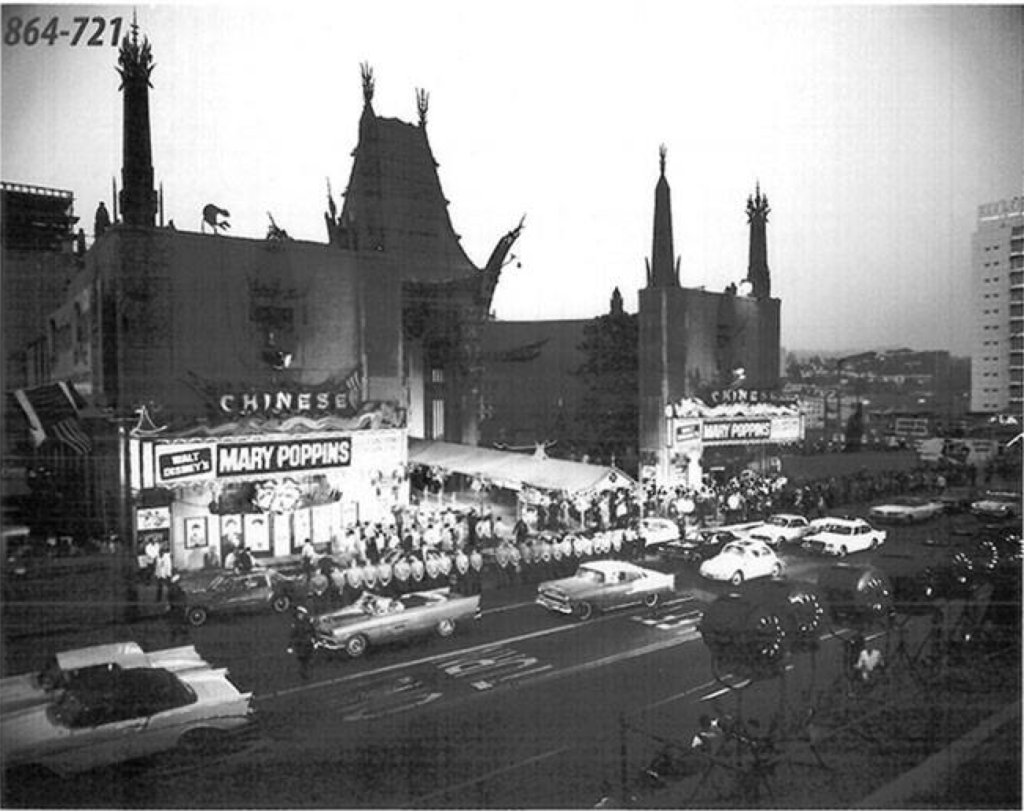 I love how well the actors in this film portray the characters. In order to achieve an authentic look for her portrayal of "Mary Poppins" author, P. L. Travers, Emma Thompson chose to have her own hair permed in tight curls for the film and did not don a wig. Tom Hanks also grew his own mustache to
match Walt Disney's. Going even further, during casting trips to Australia, director John Lee Hancock and producer AlisonOwen went to Maryborough, Queensland, to get a firsthand look at where P.L. Travers had once lived as a child. This movie is so authentic! I just can't wait! Can you tell I'm excited?
And how much fun is this? In the film, P.L. Travers, played by Emma Thompson, opens her hotel suite door in Beverly Hills to find her room cluttered with Disney memorabilia (courtesy of set decorator Susan Benjamin, who stuffed the suite with everything from a six-foot stuffed Mickey Mouse to balloons). Disney's current president of production, veteran filmmaker and executive Sean Bailey, was inspired to turn the tables on Emma Thompson. He decorated Thompson's hotel room in Los Angeles with as much Disney memorabilia as he could fit into her room. About a week later, Bailey received a note of thanks from Thompson, in which she asked if they had a video camera planted somewhere in her suite to capture her reaction!
My first reaction to the trailer of this movie were tears. If you watched the trailer, it was the part where Disney realized it was Mr. Banks who needed saving. "Mary Poppins" author P.L. Travers' father, Travers Goff, was a banker and is the basis for the "Mary Poppins" story's patriarch, Mr. Banks—the character in the book whom the famous fictional nanny comes to aid.
Are you as excited as I am? I'm counting the days until this movie is released! I'll be sharing more with you as it becomes available.