One of the best things you can do for your future is to save for college now so you can travel later. I believe wholeheartedly what Oprah said about travel: The biggest adventure you can ever take is to live the life of your dreams.
It's no secret that I'm passionate about travel.  Everyone I speak with wants to see the world, but many say they can't afford it. When you have kids, life can get expensive, especially when it comes to funding college.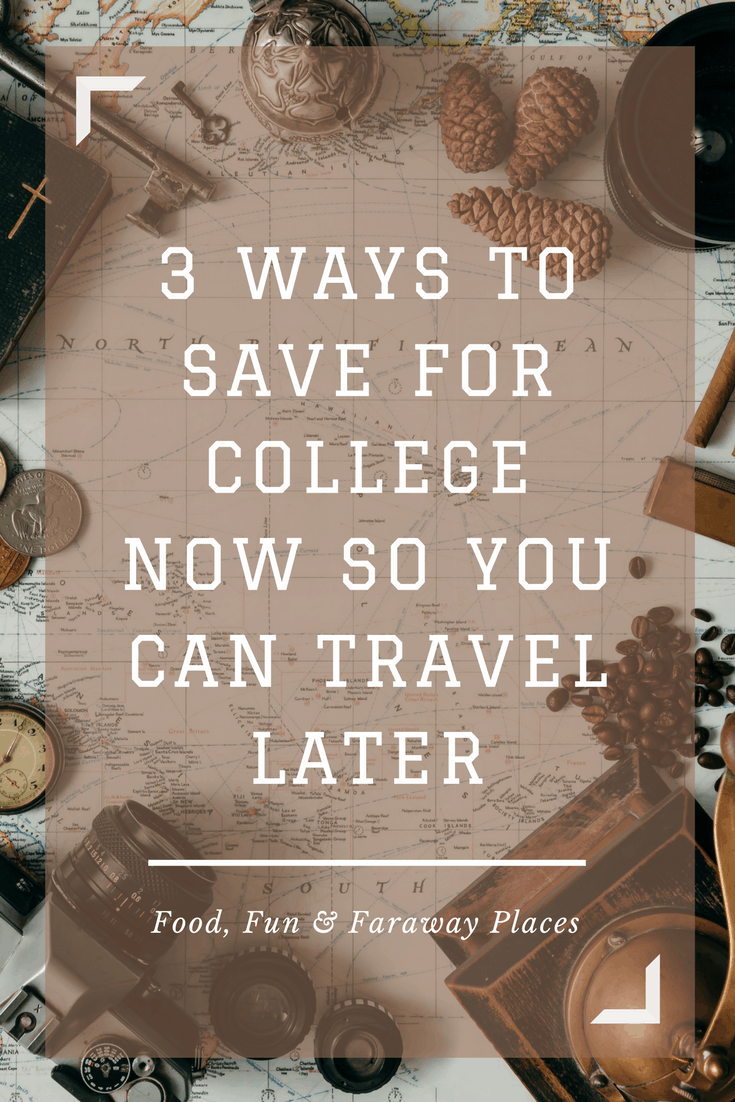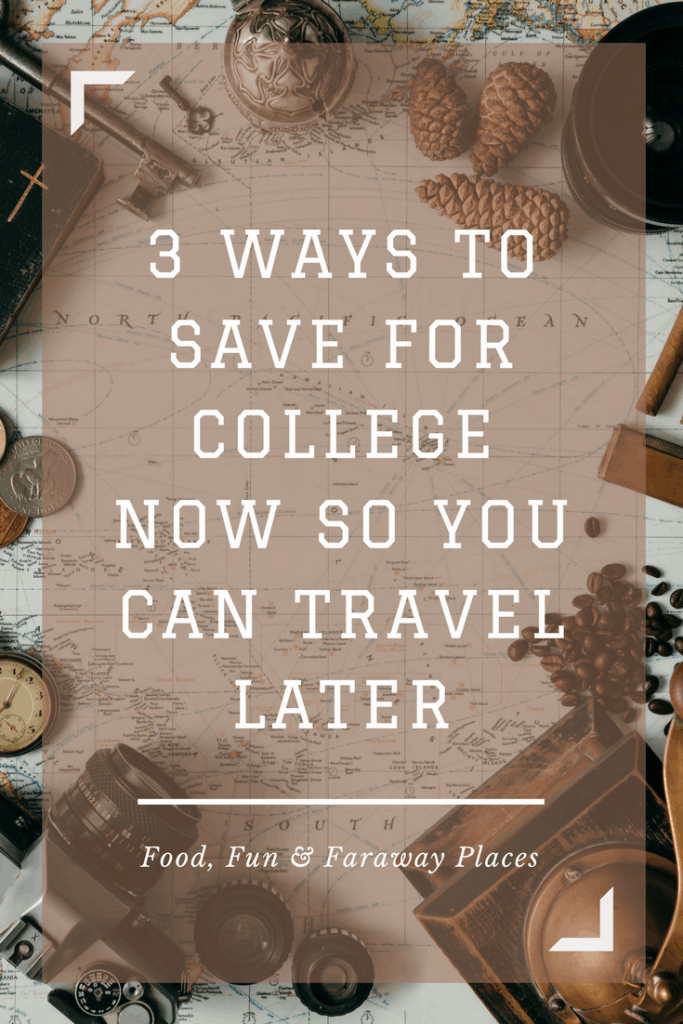 Back in the days when I was a stockbroker, investing was an easy way to build a college fund. I remember counseling my clients to buy zero coupon treasury bonds that matured on the year their child would be entering college. I even set them up to mature each year for four years, and the interest rate was incredible and backed by the US Government.
Unfortunately, those days are far behind us. Zero coupon bonds are yielding less than 3%. Of course, there are other investments that will get you a higher yield, but with the higher rate comes more risk. What's a parent to do?
I used to tell my clients, People don't plan to fail, they just fail to plan. We should all be taking advantage of every opportunity available for putting money away for the future. 
If you want to travel, you have to plan for it. The photo below is from a trip this year to celebrate our 25th anniversary.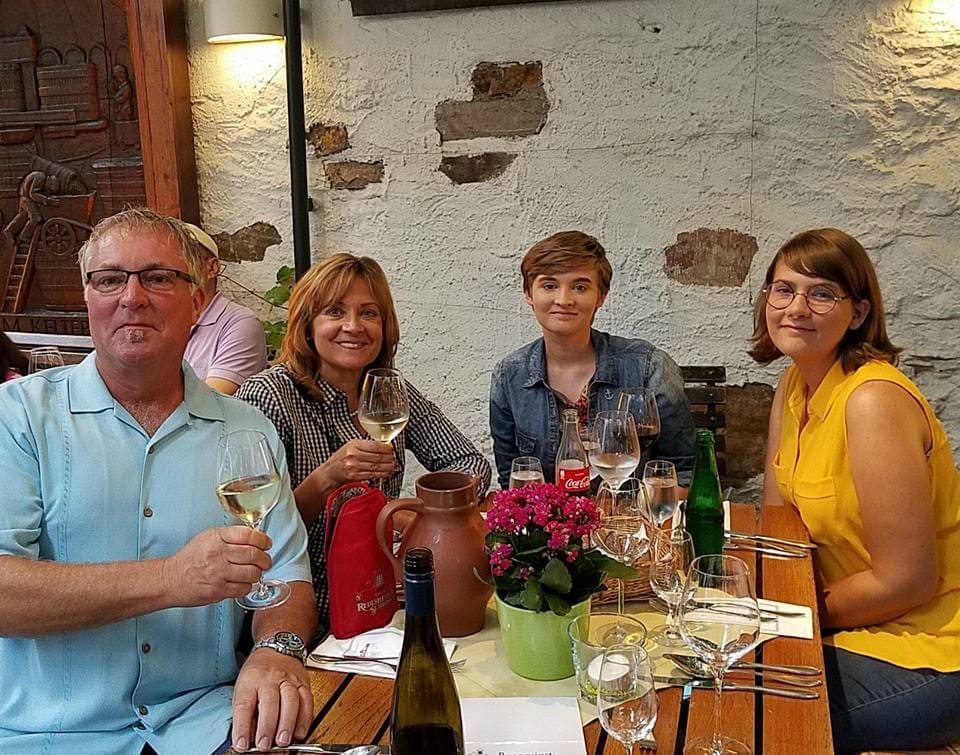 We want our kids to succeed, and statistics show us that a bachelors degree earns more than $24,000 annually than a high school diploma. In addition, kids with money saved for college are 3 times more likely to enroll in college and 4.5 times more likely to graduate.
My husband and I made it a priority to save for college early on, so we set up accounts for both kids and made a commitment to contribute to them every month.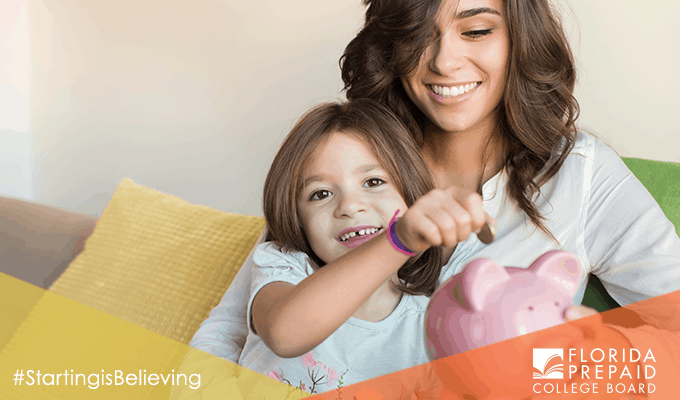 The problem is that since 1985, the cost of college has increased 538%. College costs have increased more than medical costs (286%) and gasoline (200%)! If you want your kids to go to college, you have to be proactive and prepared.
I have a few ideas to help you plan. I am no longer licensed to give investment advice, and honestly, it's a scary marketplace today compared to the many years ago when I was part of it. But these ideas are easy for you to implement starting today.
3 Ways To Save for College So You Can Travel
1 Florida PrePaid: If you are lucky enough to live in Florida, you can take advantage of Florida Prepaid. A prepaid tuition program, Florida Prepaid is the largest, longest running, and most successful prepaid tuition program in the entire nation.
What's different about the Florida Prepaid is that it's all mapped out for you. Plan payments can never increase, and it's backed by the state of Florida. You don't have to worry about tuition inflation or what the stock market is doing.
Wondering how to know which plan is best for your family? Here's a quick breakdown for this open enrollment period which ends on February 28, 2018:
The 2-Year Florida College Plan covers tuition and most fees for 60 credit hours at a Florida College and is available for a monthly payment of $55.42 or lump-sum payment of $8,767.54 for a newborn.
The 4-Year Florida College Plan covers tuition and most fees for 120 credit hours at a Florida College and is available for a monthly payment of $119.61 or lump-sum payment of $18,924.02 for a newborn.
The 2+2 Florida Plan covers tuition and most fees for 60 credit hours at a Florida College and for 60 credit hours at a State University and is available for a monthly payment of $149.45 or lump-sum payment of $23,644.14 for a newborn.
The 4-Year Florida University Plan covers tuition and most fees for 120 credit hours at a State University and is available for a monthly payment of $186.28 or lump-sum payment of $29,472.26 for a newborn.
There is also a 1-Year Florida University Plan which allows you to buy up to four years at a university in one-year increments as you can afford it. There is no pressure to buy all four years at one time, and other family members could purchase a one-year increment to help. The 1-Year Florida University Plan is available for a monthly payment of $46.61 or lump-sum payment of $7,373.92 for a newborn.
Additional years can be purchased through open enrollment. This is the lowest priced plan. Fees will be announced as soon as Open Enrollment begins later this month.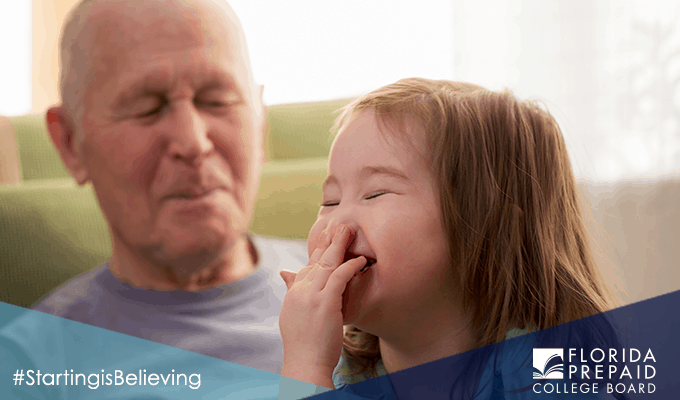 Surprised tuition is so affordable through Florida Prepaid? I was, too!
There are rules you must adhere to with Florida Prepaid. The child or parent must have been a resident for at least 12 months, the child must be a newborn up to 11th grade when the plan is purchased, and the plans can only be purchased during open enrollment, usually between October and February.
2 Mutual Funds: If you aren't familiar with mutual funds, they are basically a pool of money invested in a fund where you can buy shares. You can choose a fund based on several factors, like the amount of risk you are willing to take, the type of industry you want to be in (tech, banking, utilities, etc), the amount of money you have to invest, and when you will need the money.
My favorite resource for evaluating mutual funds is Morningstar. You can read it at the library for free (though you can't check it out) or pay to subscribe.
3 Upromise: We saved quite a bit of money through Upromise when our kids were in school, and it's improved a lot since then. Upromise is simply a free loyalty program.
I used to have one of those little cards that I attached to my keyring. I simply swiped the card at the grocery store and any eligible rewards would be added to my Upromise account.
Honestly, I didn't remember every time, and I didn't take full advantage of the program as far as eating out and ordering online. Still, we had a nice amount to add to my daughter's college fund when it came time to pay for her first year.
Unless you are already wealthy, that trip to Paris or Hawaii isn't going to just happen. You have to plan for it. With Florida Prepaid, it's one less thing you have to worry about.
And speaking about less worry, how amazing would it be to WIN a 2 YEAR Florida College Plan? From now until October 29th, you can register to win ONE of TEN 2-Year Florida College Plan scholarships from the Florida Prepaid College Foundation!
You can also get $25 off the application fee during open enrollment with my Promo Code: Kelly1718
Open enrollment begins in just 5 days, on October 15th!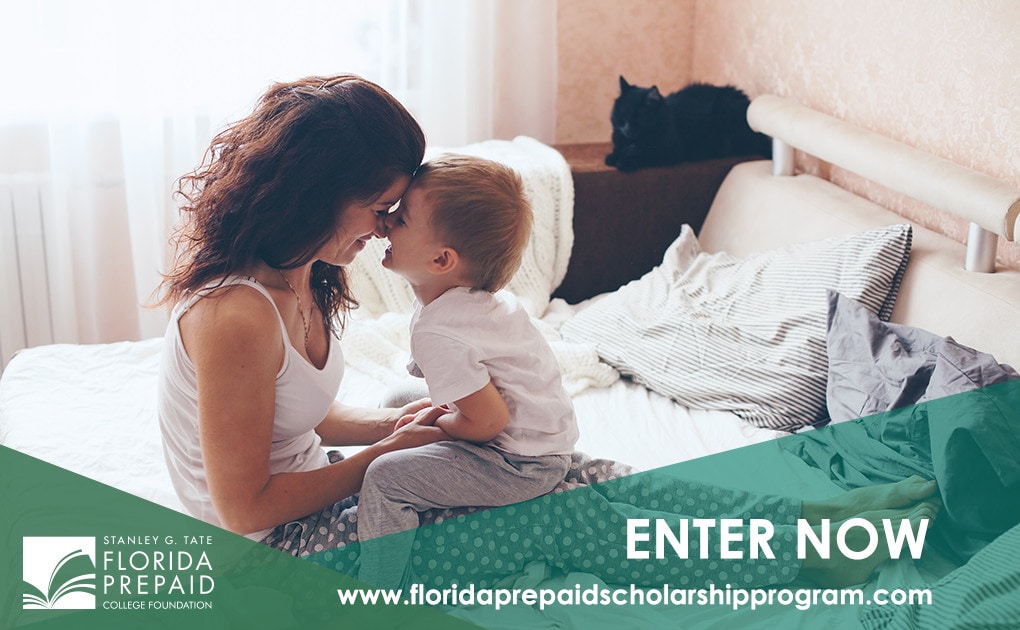 Have you started saving a college savings plan for your children or grandchildren? I'd love to read about your strategy. Share in the comments!
Breakdowns of the costs for Florida Prepaid's various plans are based on the child being a newborn at the time of enrollment. Costs for all ages/grades are posted on myfloridaprepaid.com.
This post is sponsored by the Florida Prepaid College Board, through my role as a Believer
Blogger. All thoughts are my own.