Does it mean I'm terribly boring if I'm excited about the new Samsung StormWash Dishwasher? I've got to tell you, I am so stinkin' busy, when I find something that truly makes my life easier, I fall hard. And when it looks really good, too?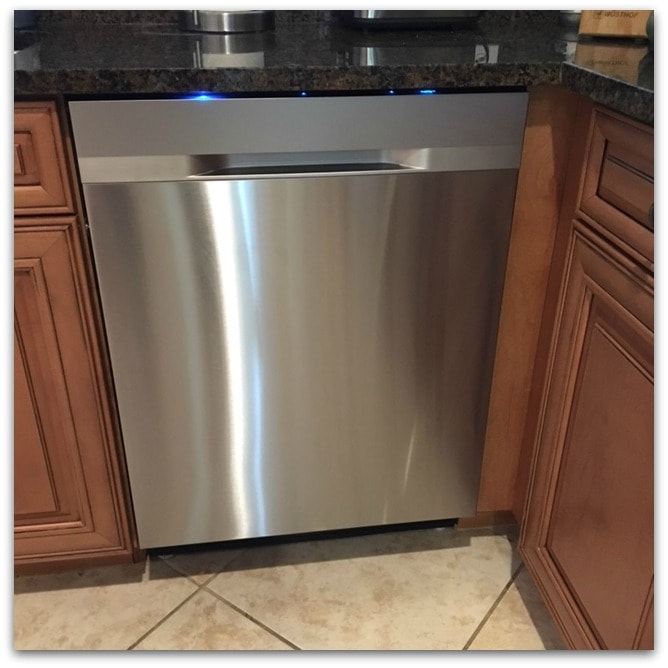 The new StormWash Dishwasher from Samsung is the bomb. It gets even the messiest pots clean. Seriously. When it was installed they told me when the StormWash model first came out, they tested it by putting an entire cake inside to see what would happen. Once I got over the fact that they would do that to such deliciousness, I asked what happened. They said there was nothing left. Not a crumb. Now I'm not recommending that you go out and experiment like that, even with bad cake, but can you imagine? If that's the case, I no longer needed to worry about dirty dishes not getting clean!
I did my own little test. My husband likes to make nachos. This plate was covered in cheese.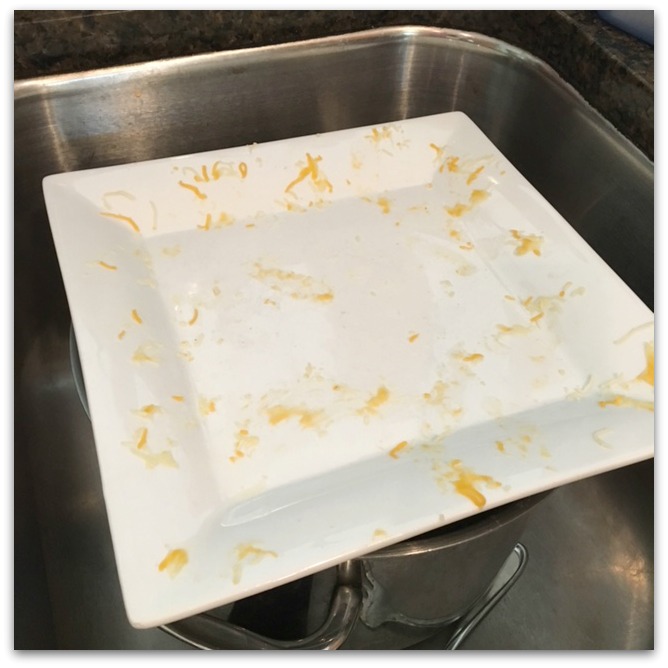 When it came out of the Dishwasher, it was spotless.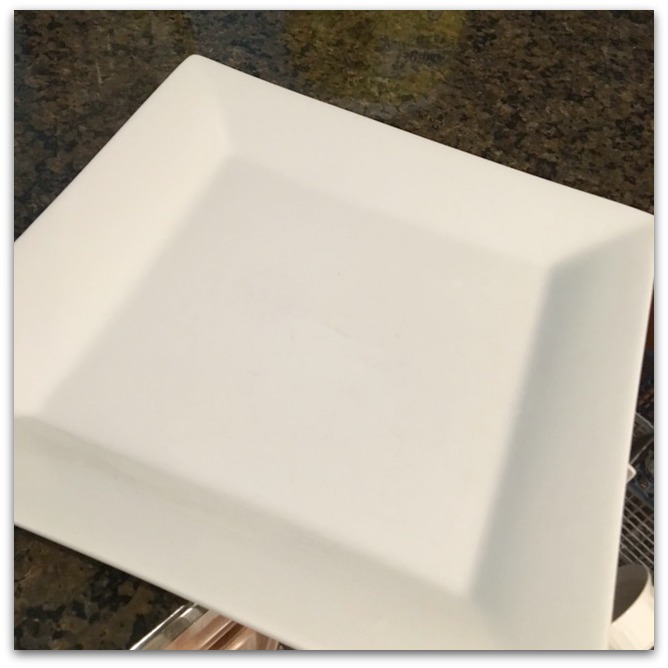 This system is heavy-duty, with powerful rotating spray jets to clean at every angle. Even tough to reach spots don't have a chance!
The integrated panel with touch controls make my life easier, too, and they're located on the top of the door for easy access. A 44-dBA rating means it's quiet, as well. Our living room is just on the other side of the breakfast bar, so I like that we hardly know it's running.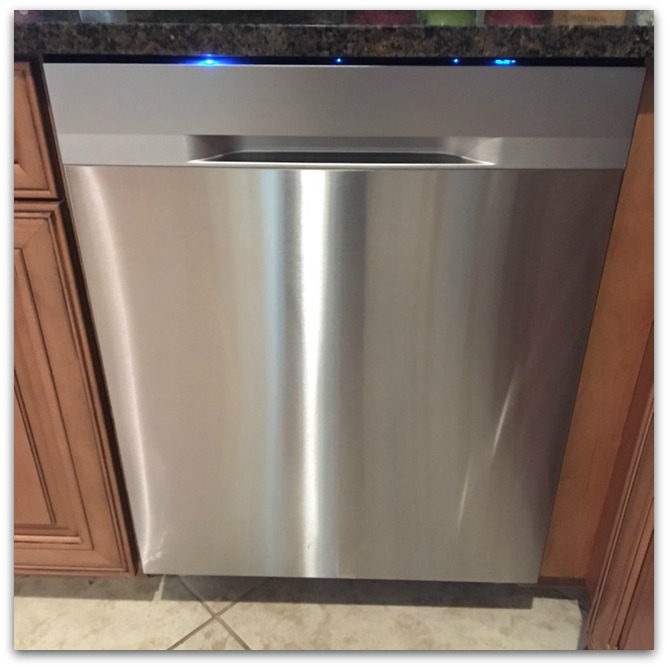 I have to tell you, I was surprised when the AutoRelease™ door popped open! How clever is that? Drying time is quicker than I've ever seen, and the dishes are really dry! I don't know about you, but I've unloaded my older dishwasher right after the cycle and had to use a towel for under mugs and bowls so not to put damp dishes in my cabinet. I bet you're nodding at that! No more. Dishes are completely dry with the Samsung StormWash Dishwasher.
With six different options of auto, heavy, normal, express 60, delicate, and rinse only, you can use which cycle works best for you.
Take a look inside.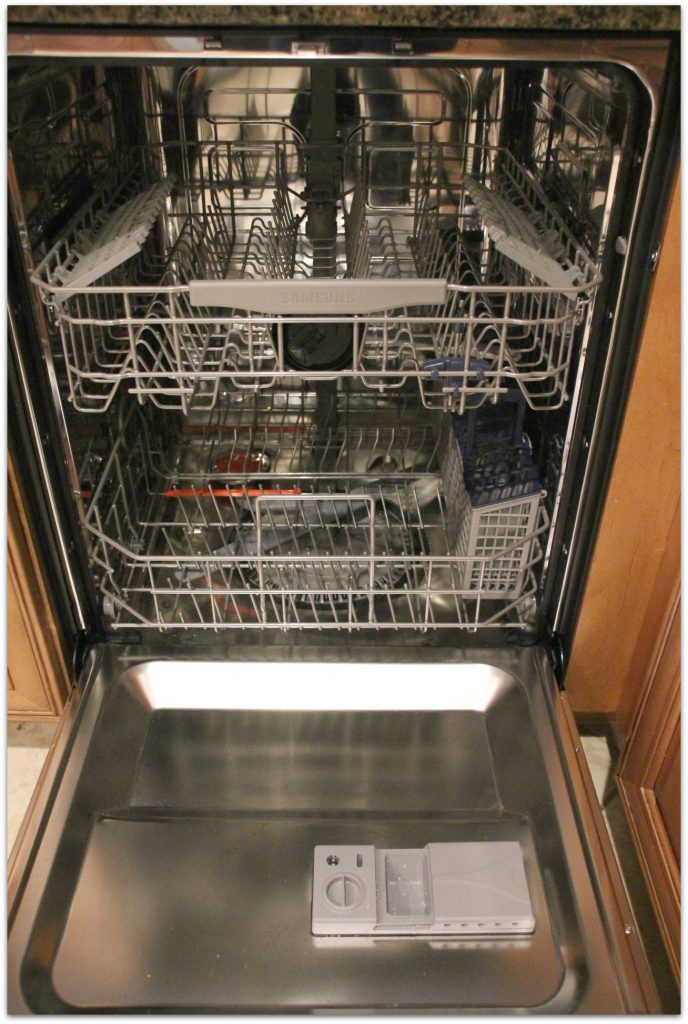 With plenty of room for cups, mugs, and glasses, the top rack slides out easy and keeps things where they belong.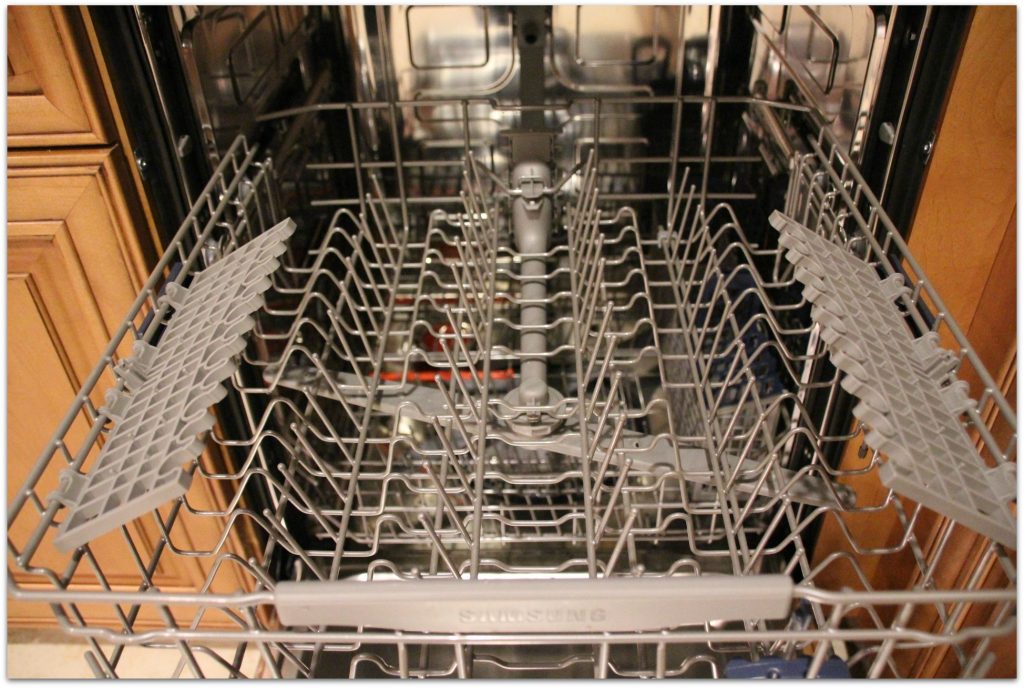 You have the option of using the utensil separators or simply lifting them up for larger utensils like spatulas and spoons.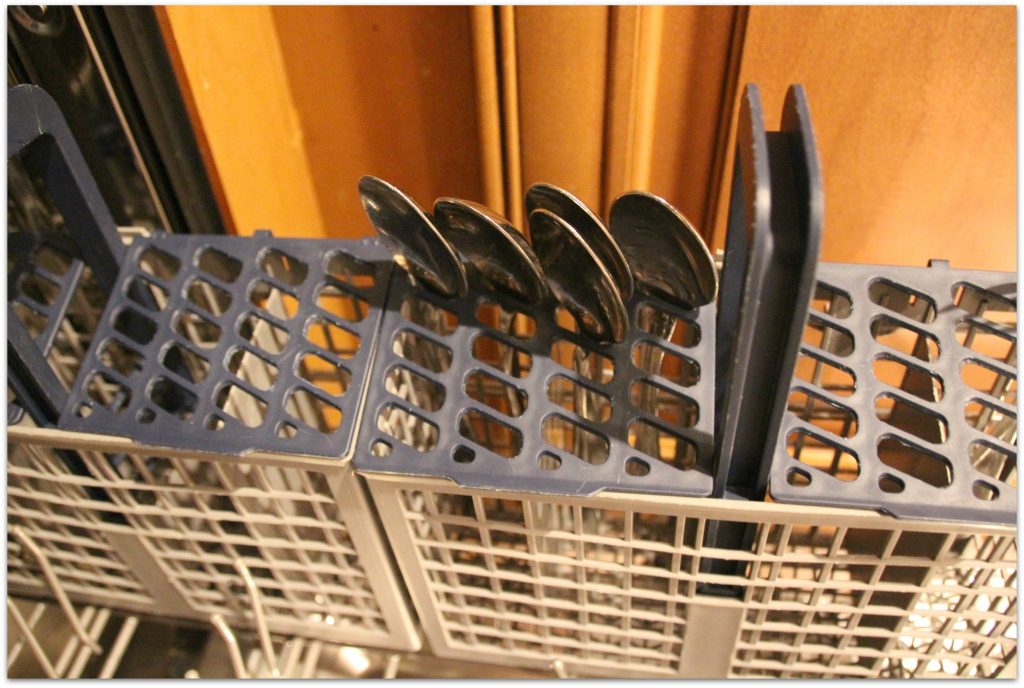 I love that this dishwasher looks so nice in my kitchen. I got the stainless model, but it also comes in white, black, and black stainless. So pretty! More important, the Samsung StormWash Dishwasher is Energy Star Certified. The EPA's Energy Star Program helps save energy and protect the environment. That's a win-win.
When you're ready for a new dishwasher, take a look at the Samsung StormWash Dishwasher at Best Buy. What appliance will you be replacing next? Share in the comments!
The reviewer has been compensated in the form of a Best Buy Gift Card and/or received the product/service at a reduced price or for free