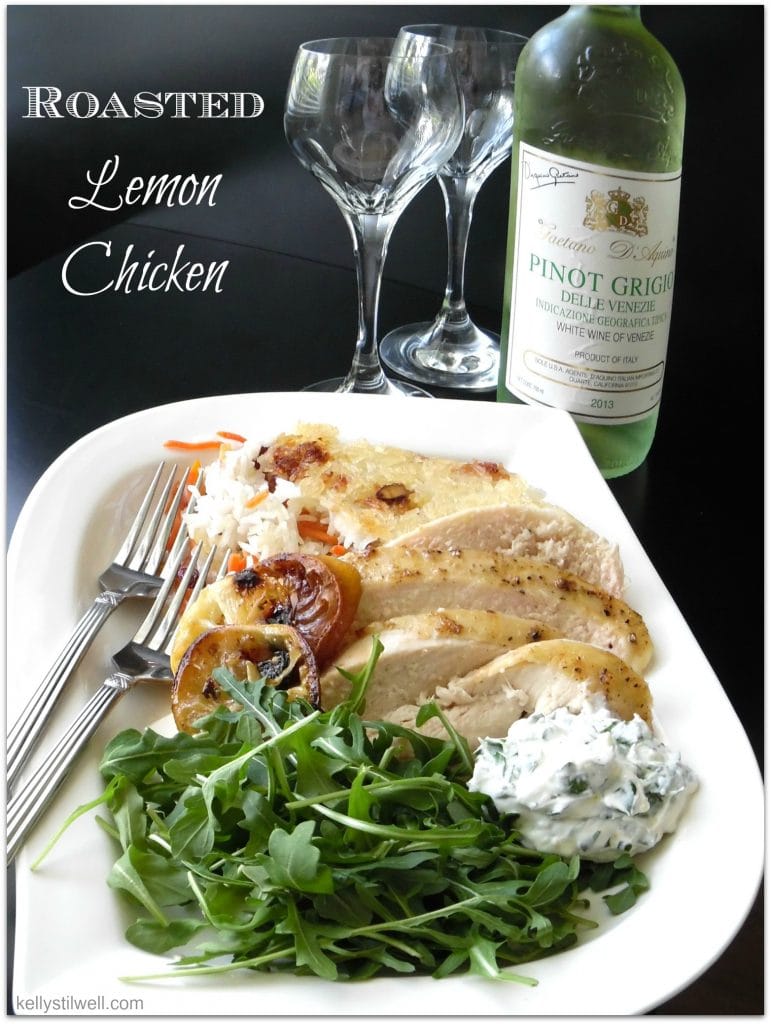 These recipes for Roasted Lemon Chicken with Yogurt Dip, Basmati Jeweled Rice, and Chocolate Dipped Marshmallows are all you need to make a romantic dinner for you and your love. Stick the chicken in the oven, prepare the rice, and while everything is finishing up you'll have time to enjoy a glass of wine before dinner. This romantic dinner pairs nicely with a crisp Pinot Grigio.
Roasted Lemon Chicken with Yogurt Dip
1- 5 pound chicken
3 lemons
salt & pepper
olive oil
Preheat oven to 350. Rub chicken with olive oil and sprinkle with salt & pepper.
Cut lemons paper-thin and layer them on top of the chicken. Put the "ends" inside the cavity of the chicken.
Sprinkle with thyme or herbs de provence lightly.
Cook about 2 hours (according to directions on packaging) and baste every 20 minutes. The lemons will "burn" but it will not affect the taste.
Remove from oven and let set 10 minutes before carving.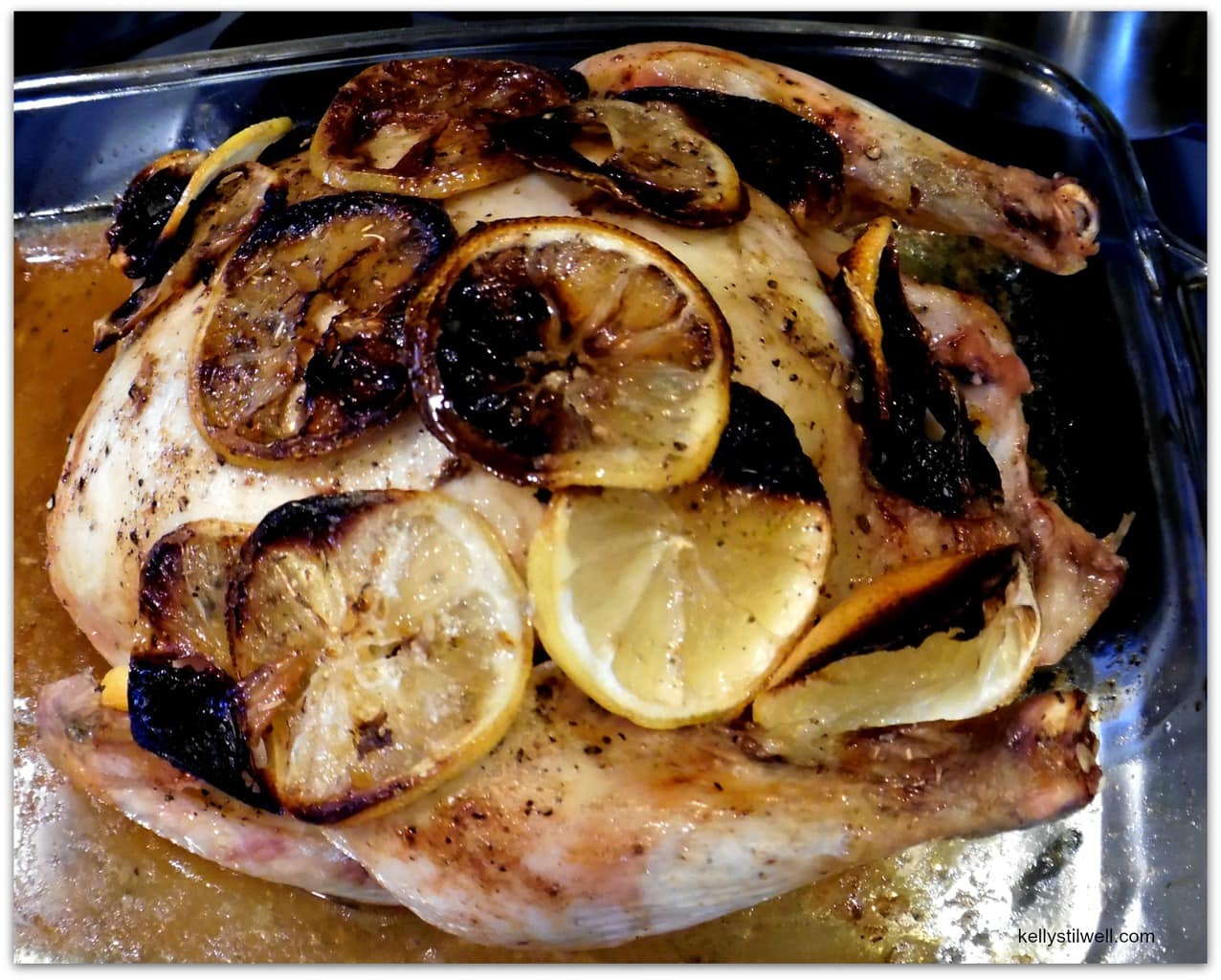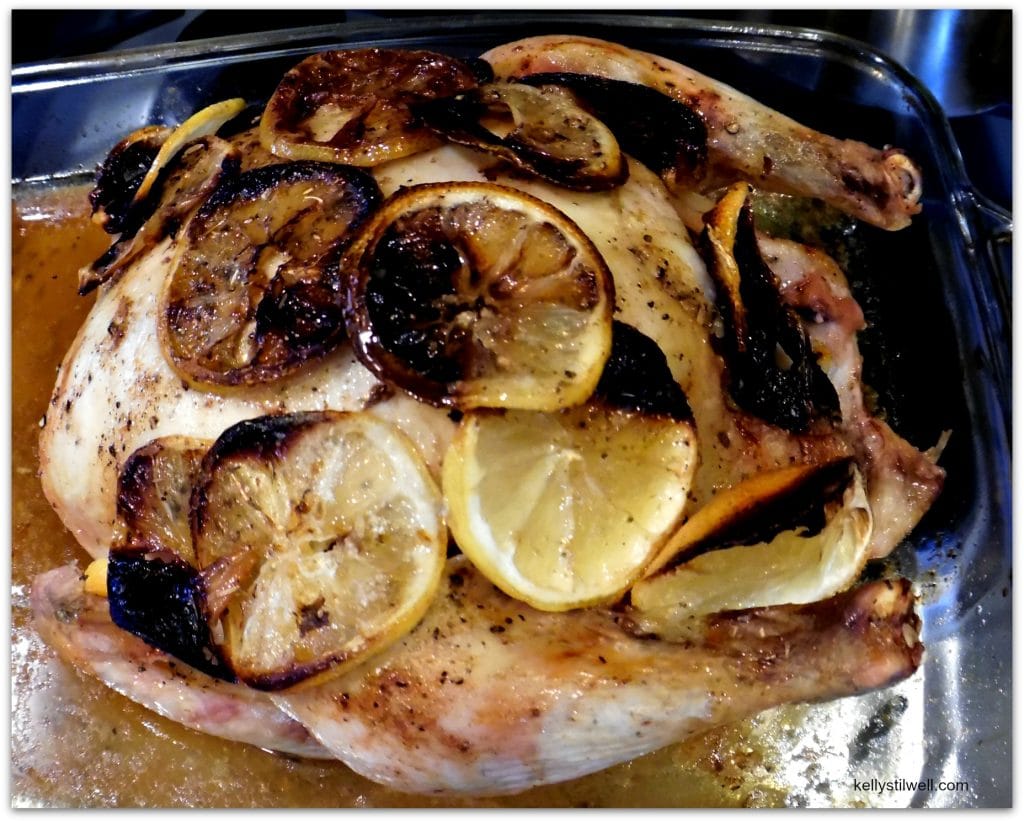 LEMON YOGURT DIP
1 cup plain greek yogurt
zest of ½ lemon
handful fresh flatleaf parsley – finely chopped
salt & pepper
Combine all ingredients. Refrigerate 1 hour so all flavors melt together. Serve with chicken.
Basmati Jeweled Rice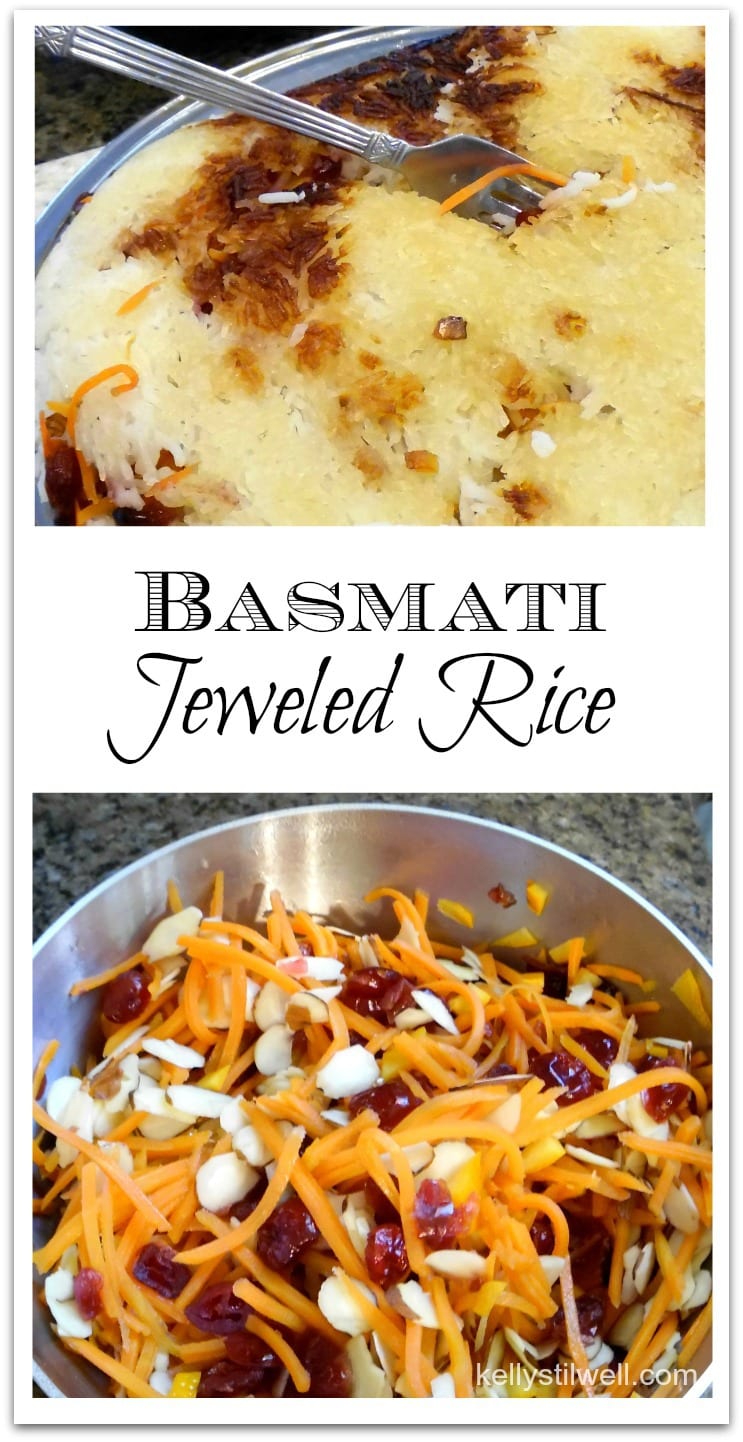 Ingredients
2 Cups Basmati Rice – cooked
Peel of ½ large orange – chopped
2 cups carrots – matchstick cut
½ cup raw sugar
1 cup water
1 cup cranberries
1 cup slivered almonds
Over medium heat simmer orange peel pieces, carrots and sugar in 1 cup of water for about 10 minutes.
Add cranberries and simmer 2 more minutes. Drain and add in nuts.
Heat olive oil in skillet – spread ½ of the rice and layer the nut mixture, repeating layering (rice then mixture).
Cover with wax paper and cover of skillet. Cook 40 minutes on low heat.
Remove cover and wax paper. Cook 10 more minutes.
Invert onto platter and crack with fork into pieces. Serve immediately.
Serve with warm Naan bread.
Chocolate Dipped Marshmallows
4 large marshmallows
Dipping chocolate
Sliced almonds
Dip half of marshmallows in chocolate and top with almonds. Chill before serving.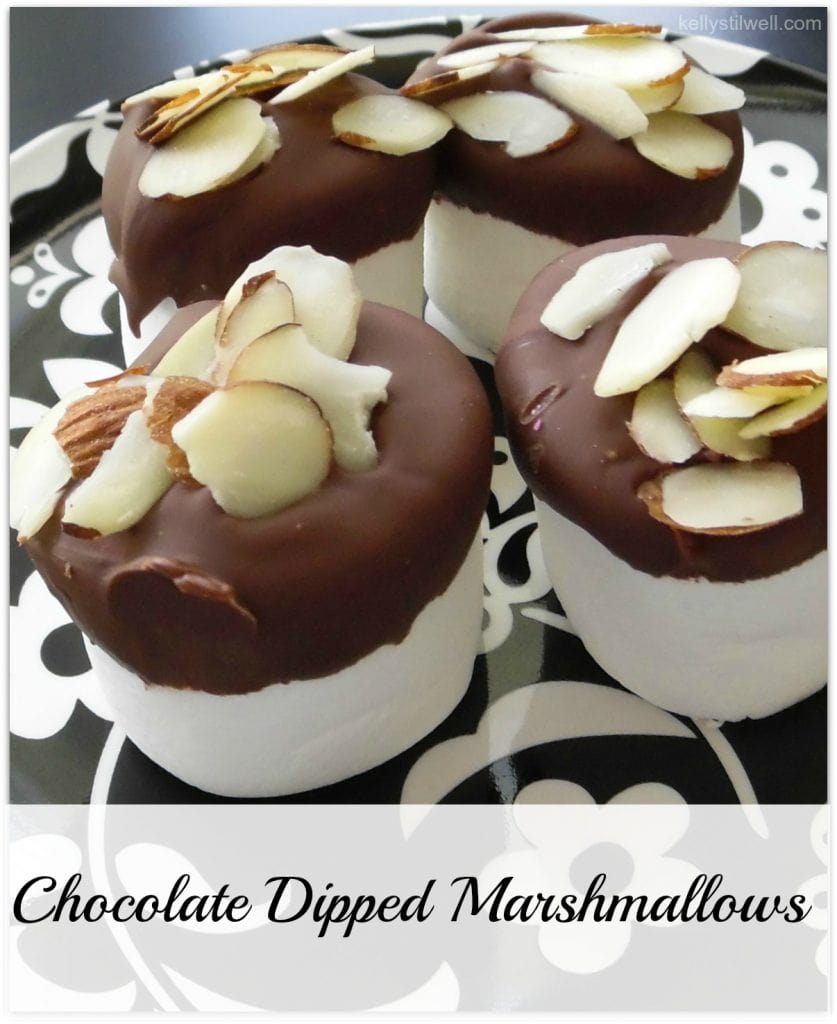 The recipes and photos in this post are from contributor Jacqui McGovern.