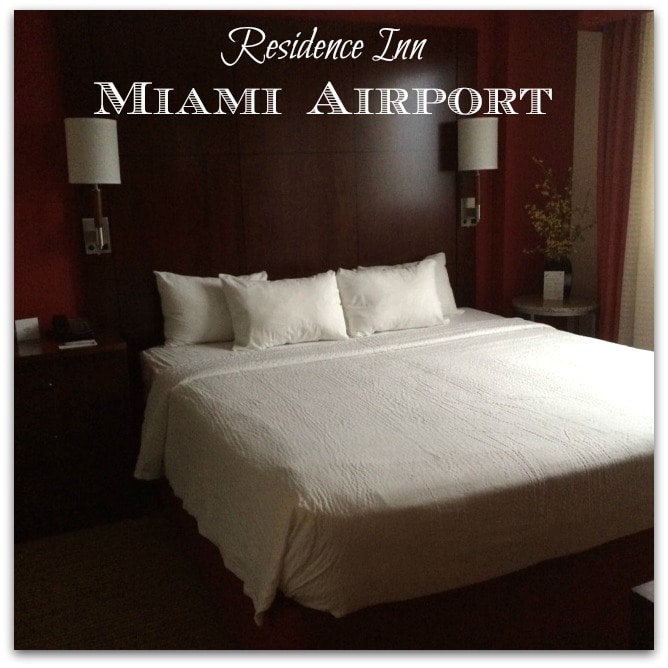 Last month I went to a conference in Miami and as it started early and ended late, I decide to make a weekend of it. The conference was at a lovely hotel, but it was about $700 per night. Just a little over my budget. Usually I'll pay a little more for the convenience of being at the conference hotel, but this was not even in my price range.
Fortunately, we are Marriott Rewards members and save those points. I used two free night vouchers and stayed at the Residence Inn Miami, which ended up being about a ten minute drive from the conference hotel.
The room at the Residence Inn was one of my favorite rooms ever, and I've stayed at some really nice hotels. It was large, with a living area and small kitchen, and it was bright and clean.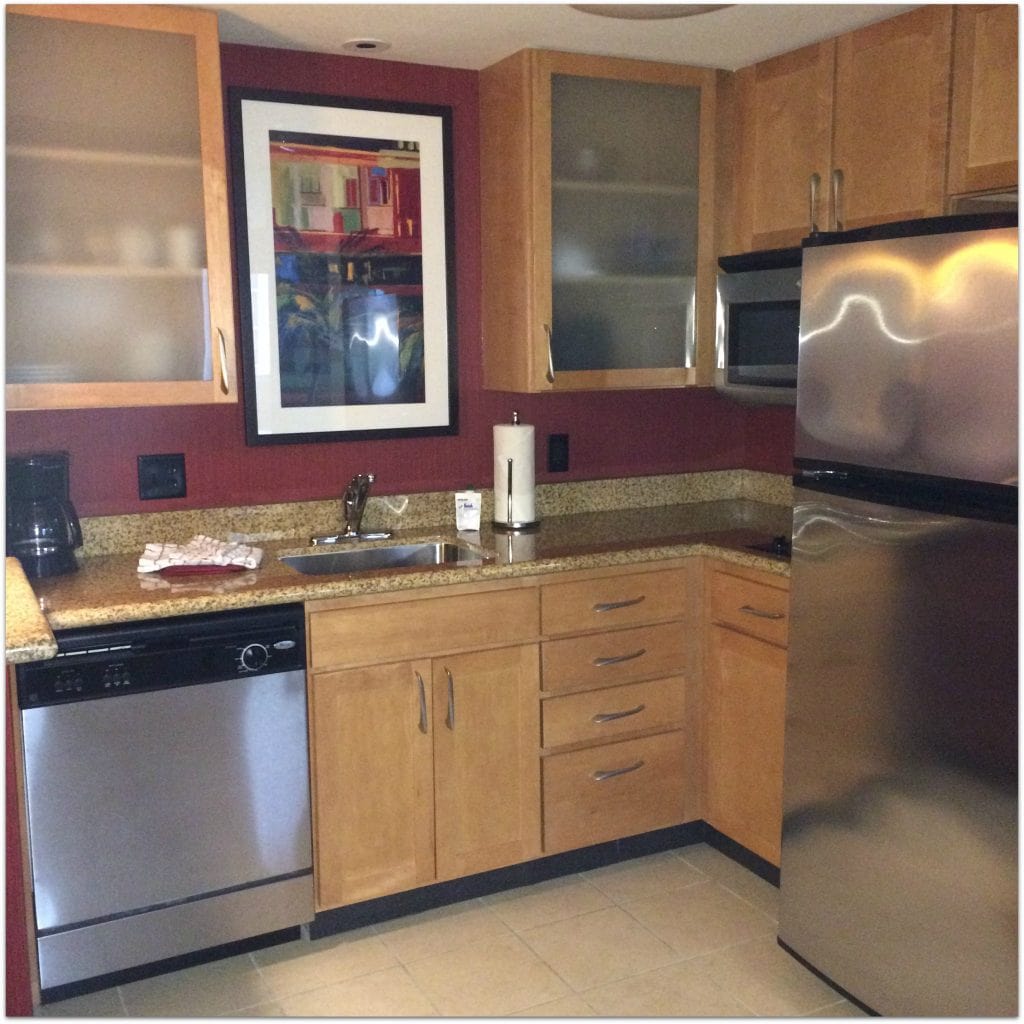 This little nook was great for having a bite to eat in the room.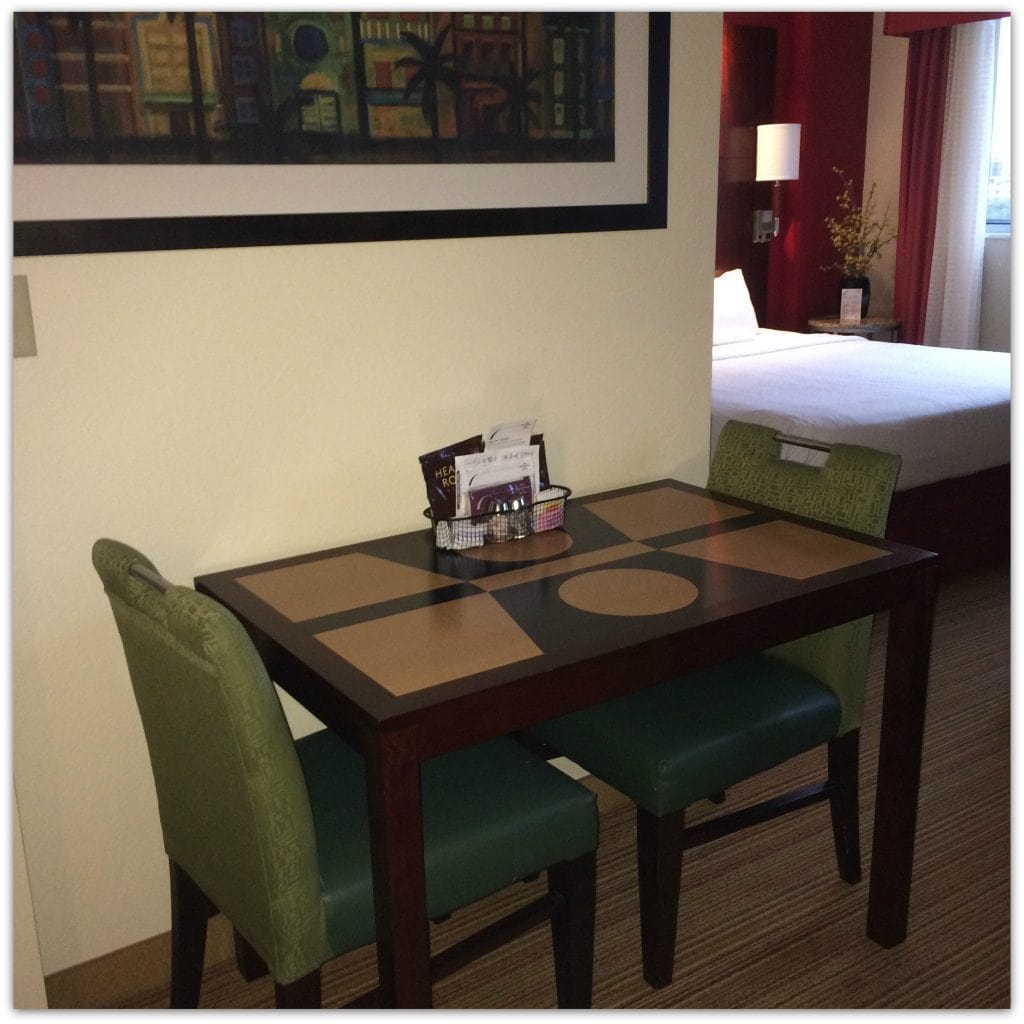 I had a small living room with a couch, and a large desk for getting some work done. Residence Inn clearly caters to business travelers. I think this will be my first choice when I'm traveling for business from now on.
I love how the TV swerved around so you can watch in bed if you want to.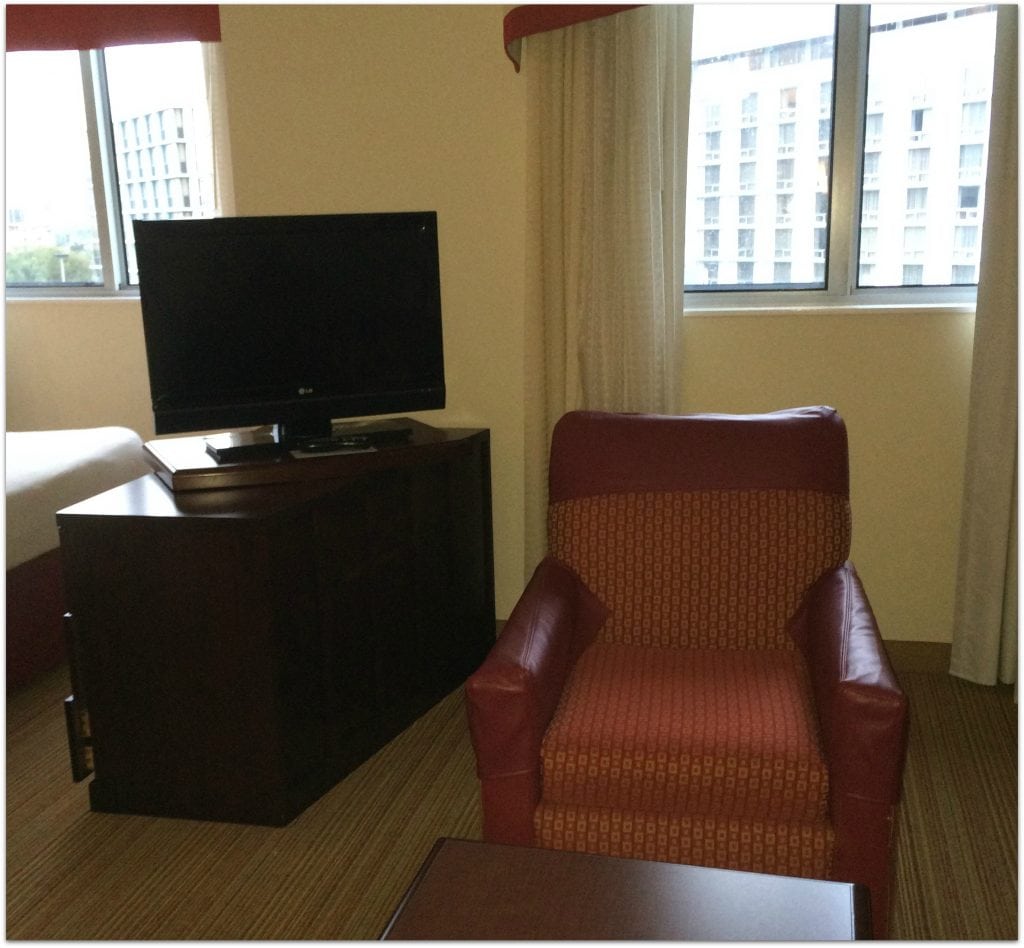 Speaking of beds, I adore Marriott bedding! My favorite part of the room was the bed. It was so comfortable! I slept really well, and I don't always sleep well in hotels.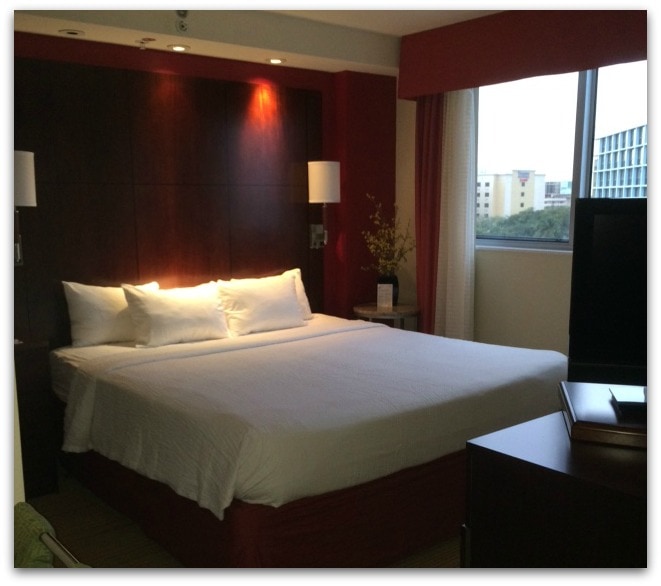 I had to be up pretty early the day of the conference, but I slept in on Sunday. I ran down to the breakfast buffet and brought back some goodies to eat while I attended church online. By the way, breakfast is included in your stay, and it was a delicious buffet. There is also a restaurant right on property that serves lunch and dinner. The person at the registration desk gave me a drink coupon to use, too. I'm not sure if they do that for everyone, but it certainly can't hurt to ask.
The Residence Inn Miami Airport is located at 1201 NW 42nd Avenue in Miami, Florida. By the way, I think I heard one plane the whole time I was there, and it wasn't loud. Just in case you were wondering.
What is your favorite hotel? Are you a points traveler? Do you stay with one brand as often as you can? If you want to travel more, you might be interested in my post about saving money on travel. Thanks for visiting!