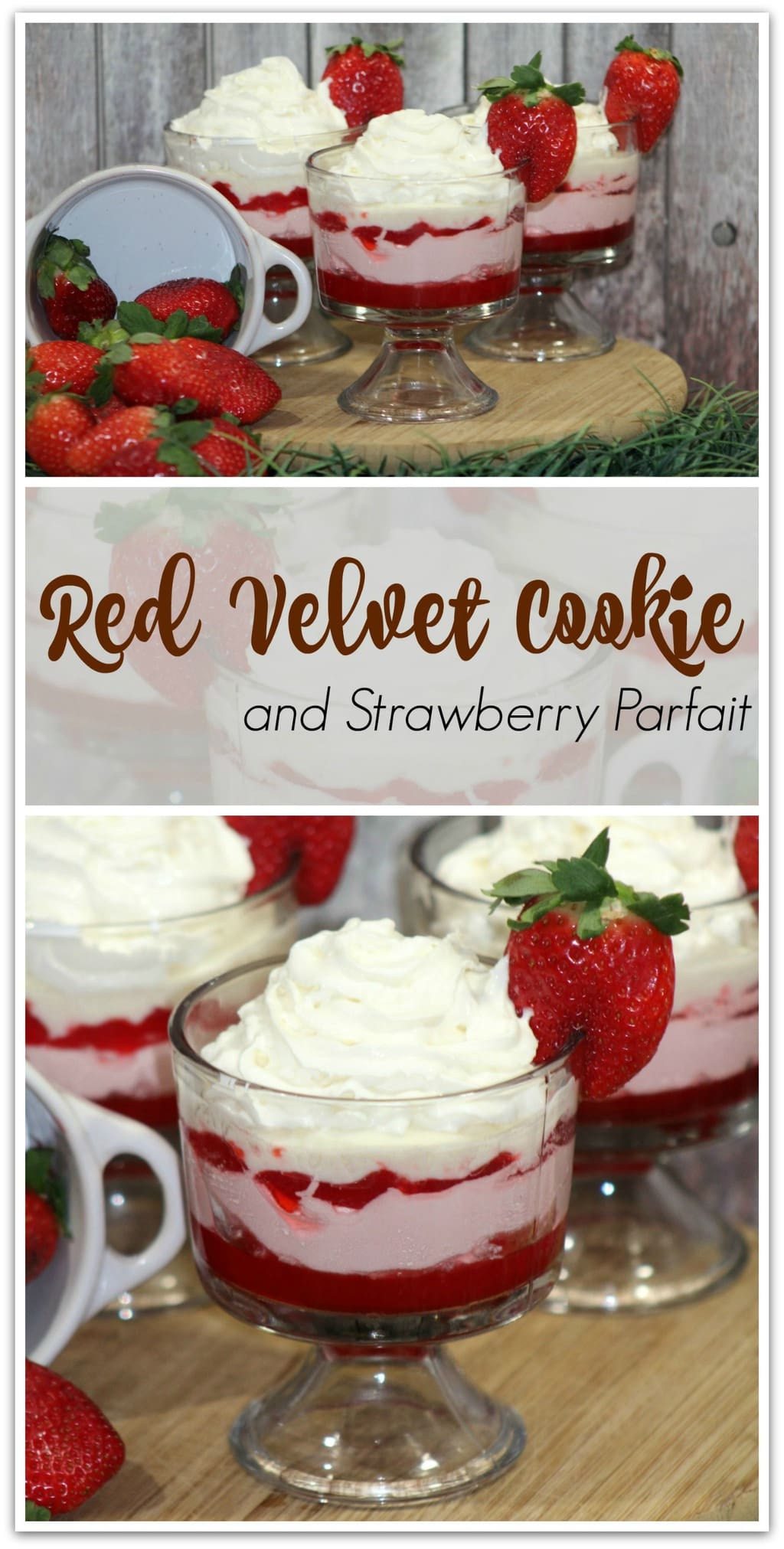 This Red Velvet Cookie and Strawberry Parfait will wow your friends and family, and it's an easy recipe! Don't go out and buy desserts when you can head to the kitchen and make this recipe yourself! This easy dessert is perfect for any day you want to make something special. With delicious red velvet cookie crumbles, creamy ricotta cheese, fresh strawberries and whipped cream, your family is going to ask for a repeat performance of this one again and again.
Red Velvet Cookie and Strawberry Parfait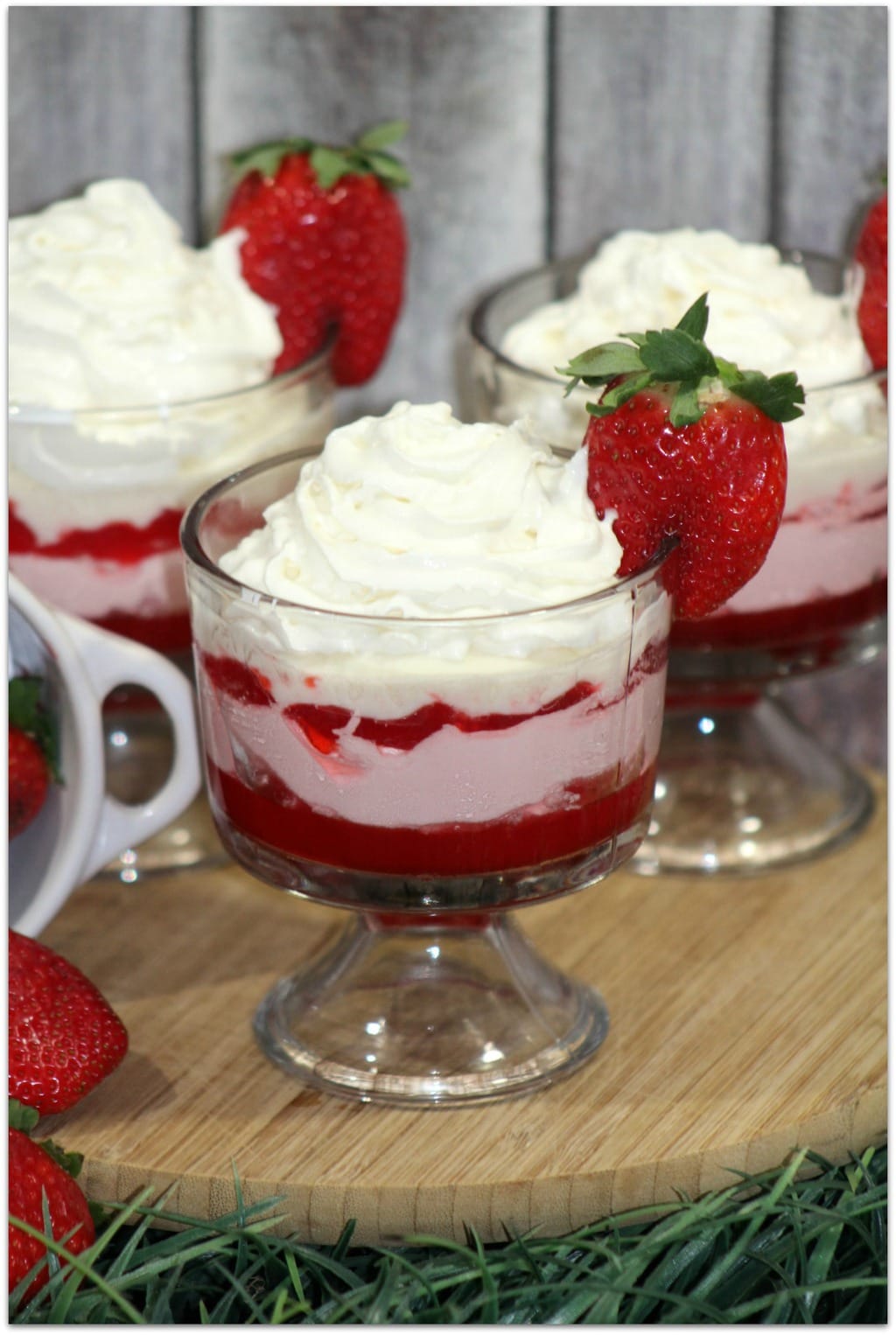 Red Velvet Cookie Ingredients:
1 box Red Velvet Cake Mix
6 TBSP unsalted  butter, melted
2 eggs, room temp
1 C powdered sugar,
1 tsp cornstarch
Parfait Ingredients:
2 baskets fresh strawberries
1 container Ricotta cheese
1 TBSP sugar
Reddi wip whipping cream
Parfait glasses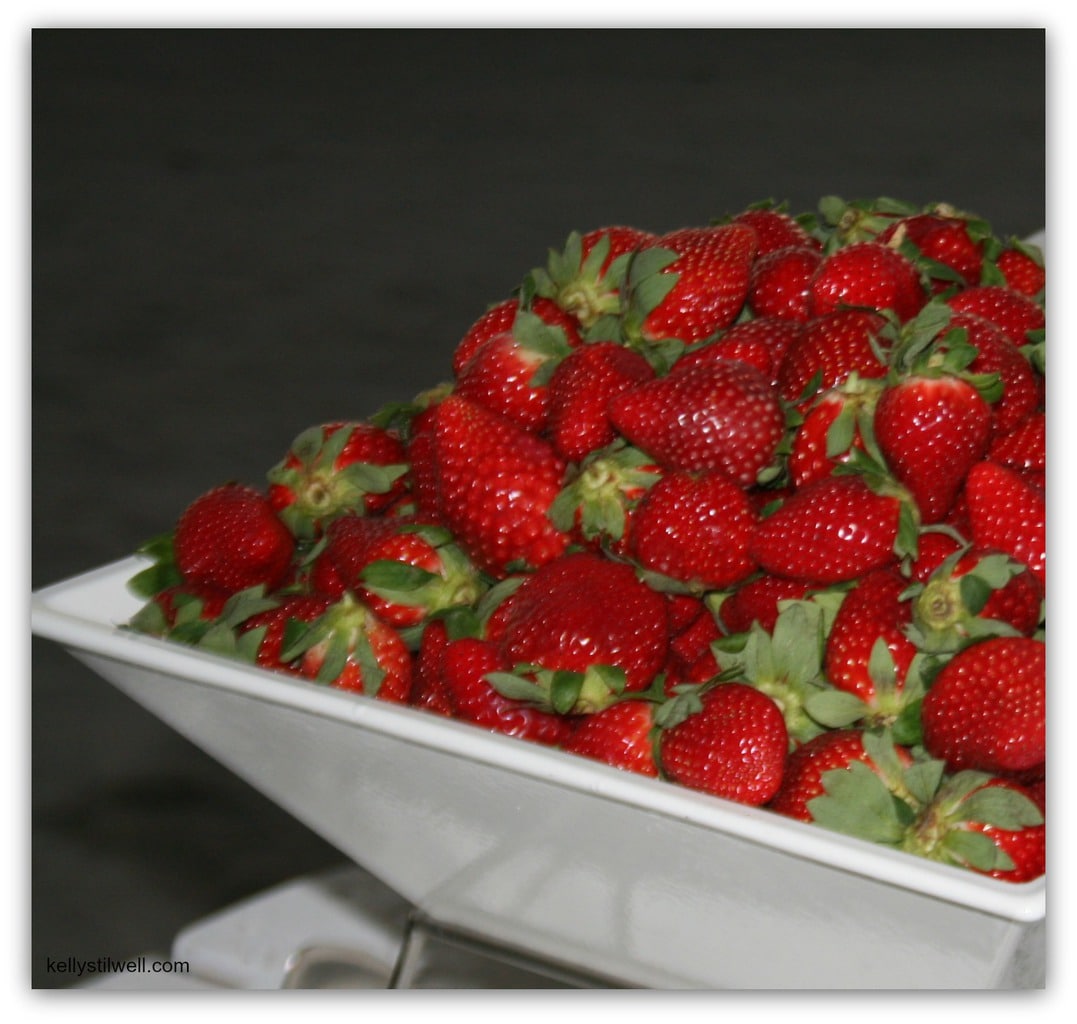 Red Velvet Cookie Directions:
Preheat oven to 375 degrees.  Line a cookie sheet with parchment paper.
Whisk together the cornstarch and powdered sugar in small bowl.
Using a wood spoon mix the cake mix, melted butter and eggs. Make sure all ingredients are blended.
Scoop the batter with a small ice cream scoop.
Drop into powdered sugar. Roll into balls covered with powdered sugar.
Place on a baking sheets about 2 inches apart.
Bake at 375 degrees for 9-11 minutes.
Allow the cookies to cool on baking sheet then transfer to wire rack to cool completely.
Break in crumbles.  Set aside.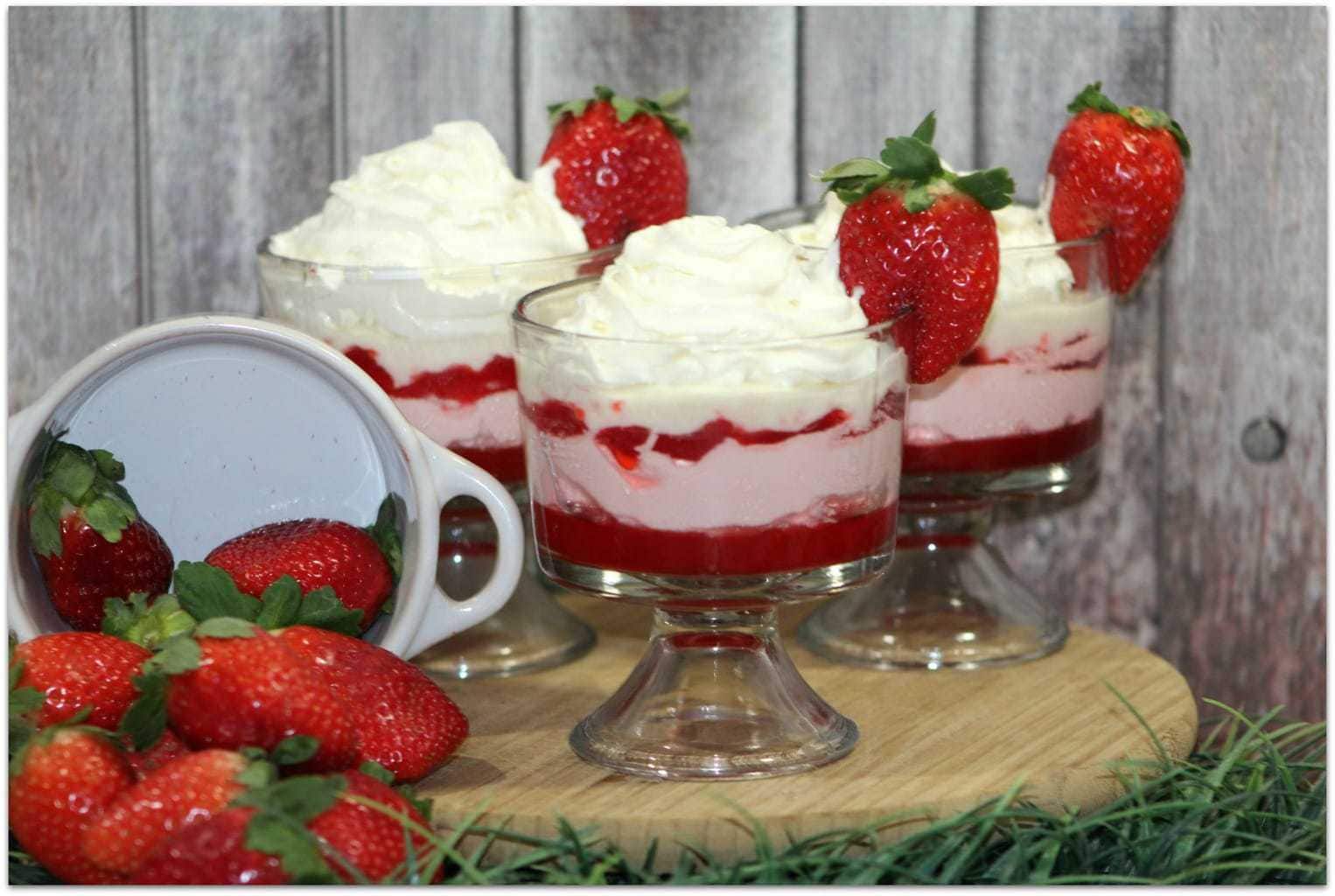 Parfait Directions:
Pull out one whole strawberry per parfait glass. With a knife make a cut half way up into the strawberry.
Remove the stem from the remaining strawberries, quarter and place in a bowl with a tablespoon of sugar.
Place in the refrigerator to chill.
Building the parfait:
First layer: Scoop the crumbles red velvet cookies into the bottom of the parfait glasses.
Second layer: Spoon ricotta on top of the crumbled cookies.
Third layer: Spread a layer of strawberries.
For the fourth, fifth, and sixth layers repeat the first, second, and third layers.
Top with a scoop of Reddi-Wip whipping cream.
Place the strawberry on the side of the parfait glass.
Keep in refrigerator until ready to serve.
Looking for more treats? Check out this round up of 32 delicious desserts or these scrumptious chocolate covered Madeleines!