There are refrigerators and then there's the Samsung Family Hub Refrigerator. This fridge is in a class all by itself.

As I said the day it was delivered and the delivery guy plugged it in, Ladies and Gentlemen, the Jetsons have arrived!
I may be dating myself with that reference, so if you're not familiar with the Jetsons, it was a cartoon about a family living in space. As a kid, I thought it was so amazing, and wondered if I would ever live to see the automation and technology they had on the show.
A fridge that you can see inside from the grocery store? Yes! The Samsung Family Hub Refrigerator has everything the Jetsons had and more!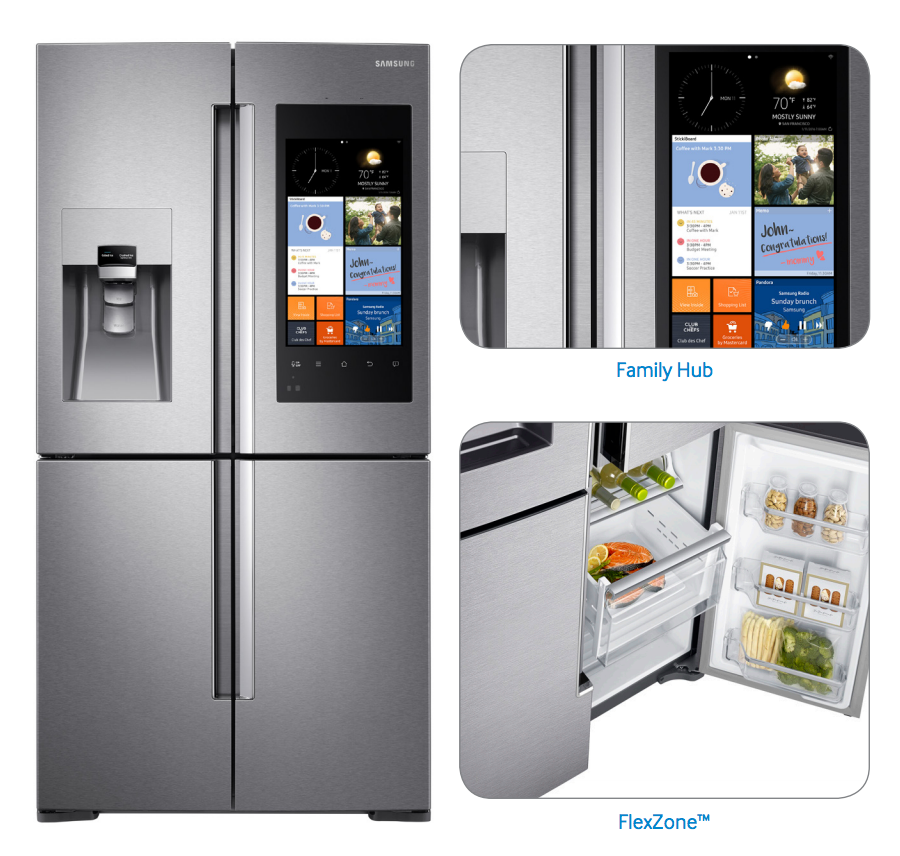 Where does your family hang out? If you are like most families, you congregate in the kitchen, right? We make dinner together, eat together, and have lots of conversation around the kitchen table.
This refrigerator is adding so much joy to our lives! JOY, you say? How can a refrigerator add joy? I'm glad you asked!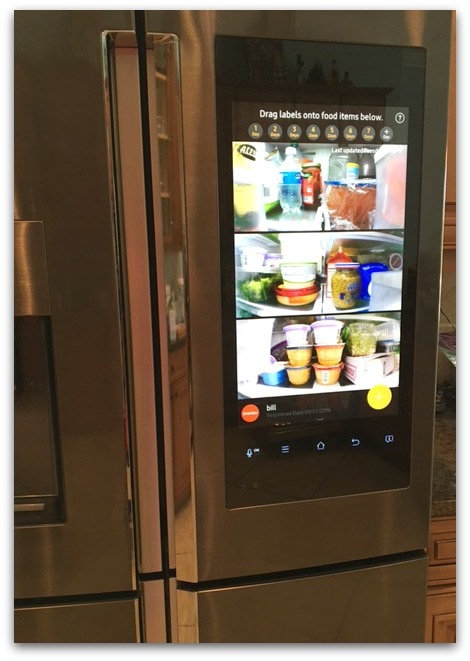 Let's start with the coolest feature, the Family Hub 21.5" WiFi-enabled LCD touchscreen, because it's the reason for so many of the other reasons we love this fridge! There is a built in tablet right on the door of the Samsung Family Hub.
Music- Connect to a music app right on your fridge! We've got Smooth Jazz and Jimmy Buffett programmed now with the TuneIn app, so with the touch of a button, we've got our favorite music!
TV- Watch your Smart TV right on your fridge!
Calendar- Keep up with family activities. At the dentist and making your next appointment? Add it to the calendar using the Smart Home app on your Smart Phone, and it will be on your calendar at home on your Family Hub Refrigerator.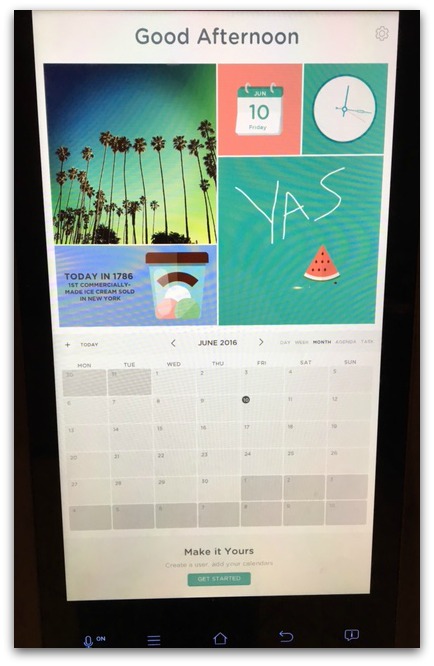 Photo Album- Add photos of your family, or just silly animals like my kids wanted to add! Either way, you can make your fridge YOURS!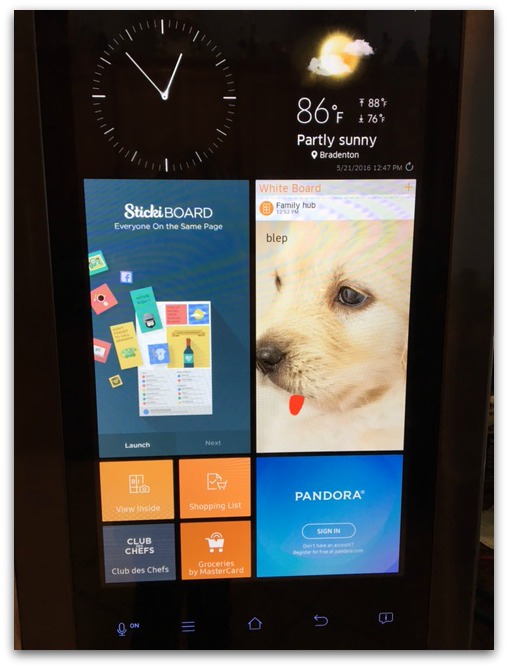 Grocery List- Use the notepad to make your grocery list.
Access to All Recipes- Don't know what to make for dinner? Look up a recipe right on your fridge.  Once you decide what's for dinner, the recipe will show you what's on sale at your local store!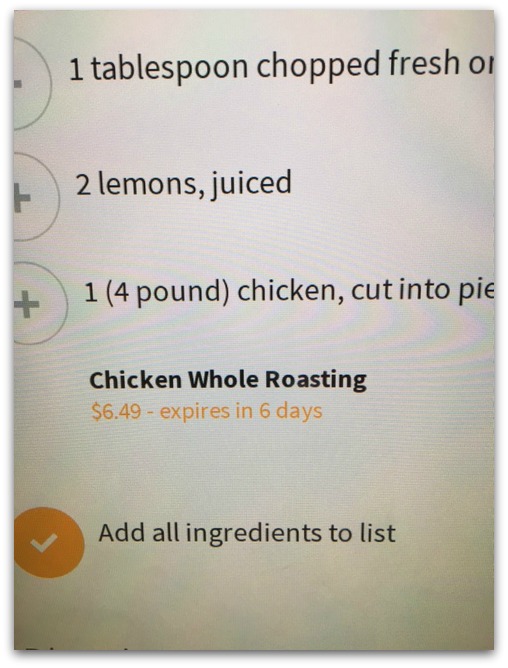 Grocery list- Add the ingredients for that recipe right to your grocery list!
Pinterest- Want to save the recipe for later? Pin it, or just add it to your favorites list! Being in social media, I love this feature!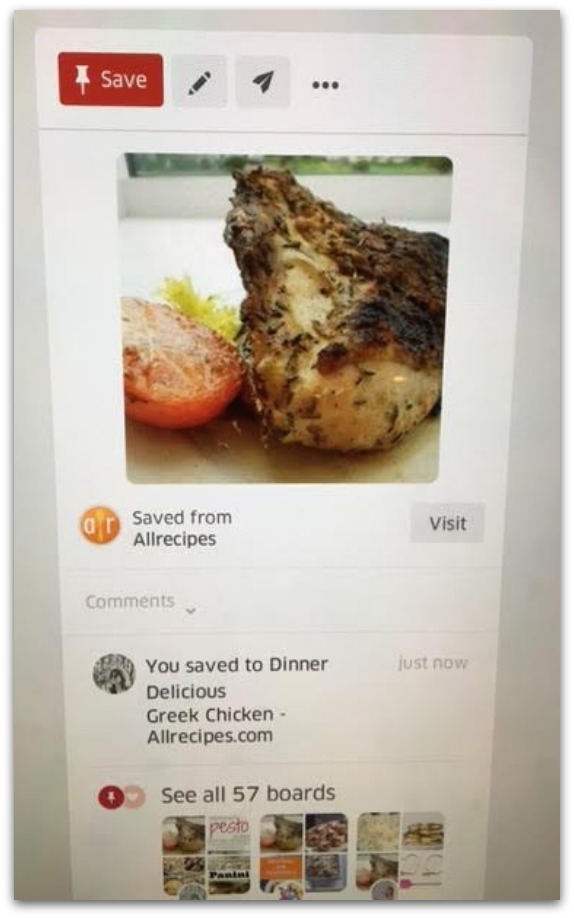 Some areas can order groceries right from their fridge. I can't wait to have that in our city!
Voice Mail- Record a message for your family. Dinner is a 6:30? Let them know!
Weather- Check out the weather when you're making plans for the day.
See INSIDE! Yes! My favorite feature! There are three cameras inside this fridge, and each time I shut the door, it takes a snapshot of what's inside! No more calling to see if we need milk. Just look inside from your Smart Phone. Is that crazy or what?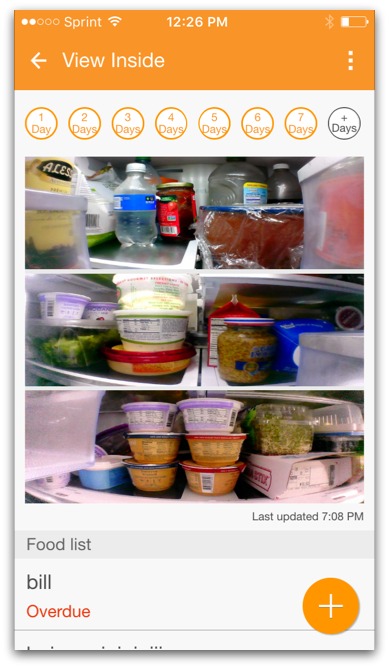 Expiration date for food- What? Yes! When you add food to the fridge, you can easily slide down one of the circles indicating how long the food is good. Once it reaches that date, it will show up as overdue so you can toss it.
With 4-Door Flex™, meaning four separate sections, you can choose how much fridge or freezer space you need.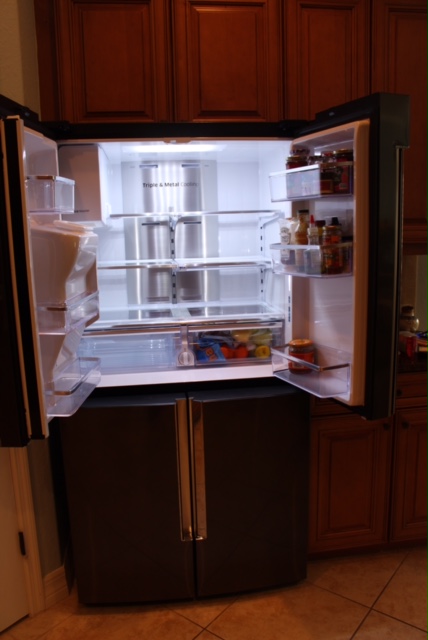 We are trying to use more fresh food, so we only have one freezer section. Change it anytime to best suit your family's needs.
Other features include an Ice Master Ice Maker, filtered water with indicator, two humidity-controlled crispers, and so much more.
*Note: I have to be honest here. Our ice maker broke a few years ago and it only works on and off. This has been an ongoing problem with this fridge, so ask about it. I hope they've fixed it on newer models.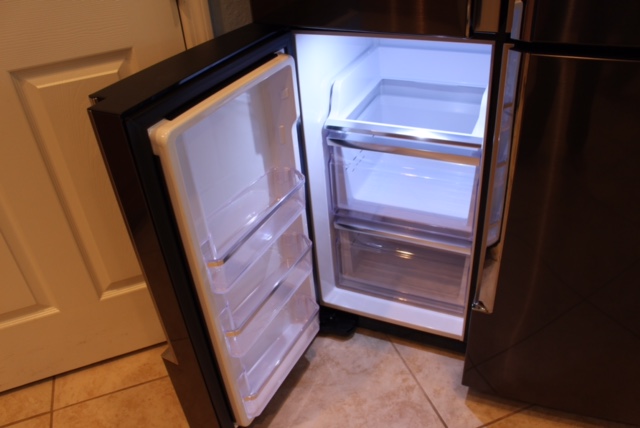 All these features, and this fridge is beautiful!
In Black Stainless Steel, it goes perfectly with the rest of my kitchen. Regular Stainless is also available.
Regardless of what kind of appliances you currently have, the Samsung Family Hub Refrigerator is going to be the showcase appliance in your kitchen. I'm looking forward to having friends over to show them how it works!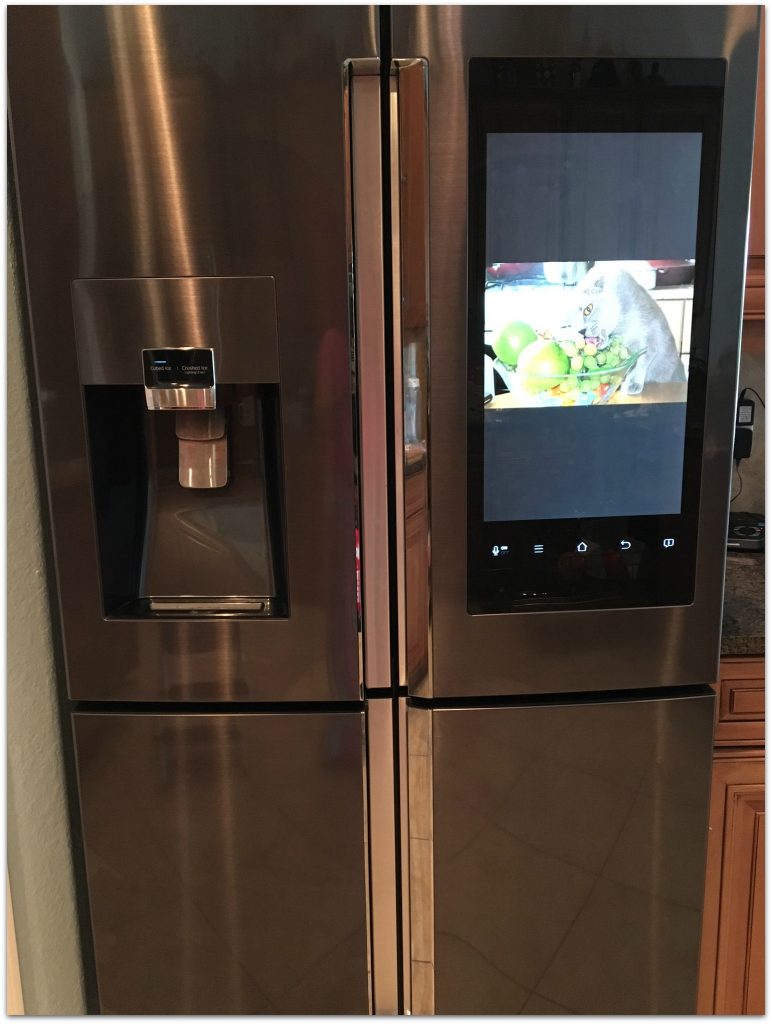 Check out the Samsung Family Hub Refrigerator on the Best Buy website. Better yet, head to your local Best Buy to see this amazing fridge in action. Be warned- you're going to want to bring it home!
The reviewer has been compensated in the form of a Best Buy Gift Card and/or received the product/service at a reduced price or for free.